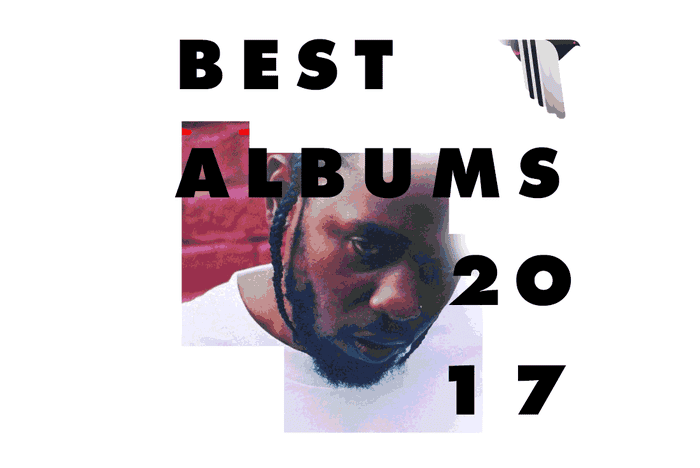 2017 taught us many hard lessons. In music, it taught us that there's no more room for filler. If people don't like something, they've got a million other options, and if you've only got a few good singles, you're better off promoting those and not worrying about an album. The only good albums are the ones free of fluff, and artists ranging from Lil Pump to Kendrick Lamar applied this thinking successfully. Before this intro turns into fluff, let's get into it. These are the best albums of 2017.
50. Charli XCX - 'Number One Angel'
49. Cyhi The Prynce - 'No Dope on Sundays'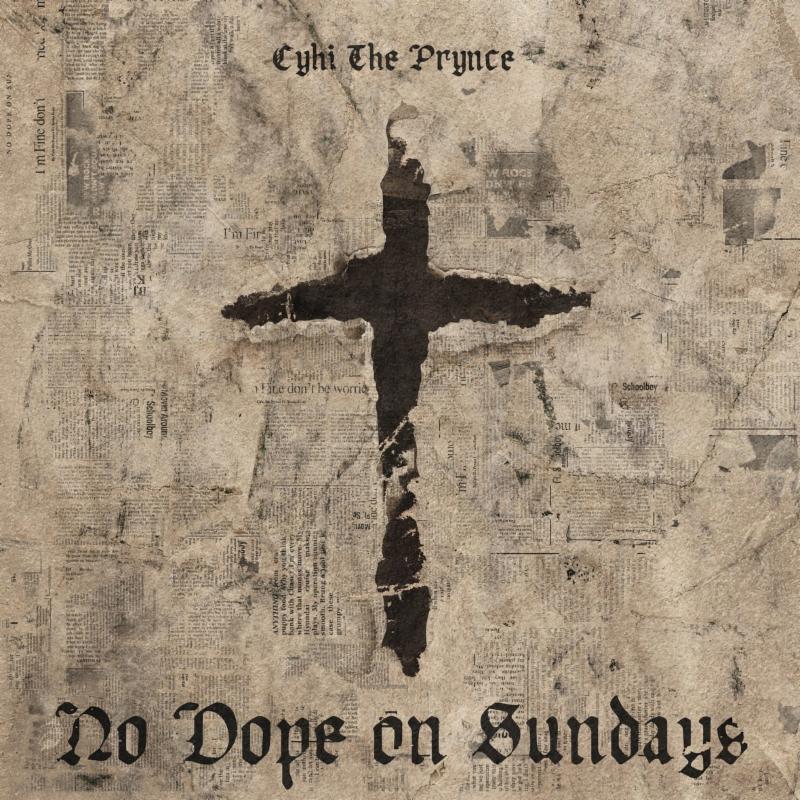 Release date: November 17
At 32 years old, CyHi the Prynce's long awaited debut was finally uncorked, and the result was the kind of glossy, fully-formed studio record we rarely hear anymore. With appearances from Kanye West, 2 Chainz, Travis Scott, and a host of others, No Dope on Sundays has major label sheen and the quality to back it up. The album is full of riveting, occasionally hilarious street tales like the one he shared as part of Pigeons & Planes' "What Had Happened Was" series , but CyHi is careful to paint hustling as a brutal, frightening necessity, not something to be glorified. "If you trappin' n***a, trap to send your daughter off to college / If you trappin' n***a, trap to get your mother out the projects," he raps on the title track.
A few songs, like the gospel-tinged "Looking For Love" or the Ini Kamoze-sampling "Murda" are a bit outside CyHi's wheelhouse, but for the vast majority of No Dope, the Atlanta MC presides over his long-awaited turn in the spotlight with veteran grace and cleverness. The trapper's lament triptych of "Amen" into "No Dope on Sundays" into "Get Yo Money" is one of the strongest opening sequences on any rap album this year. After setting out to tell his unique life story and succeeding, let's just hope we don't have to wait another seven years for the follow-up.​—Grant Ridner
48. Khalid - 'American Teen'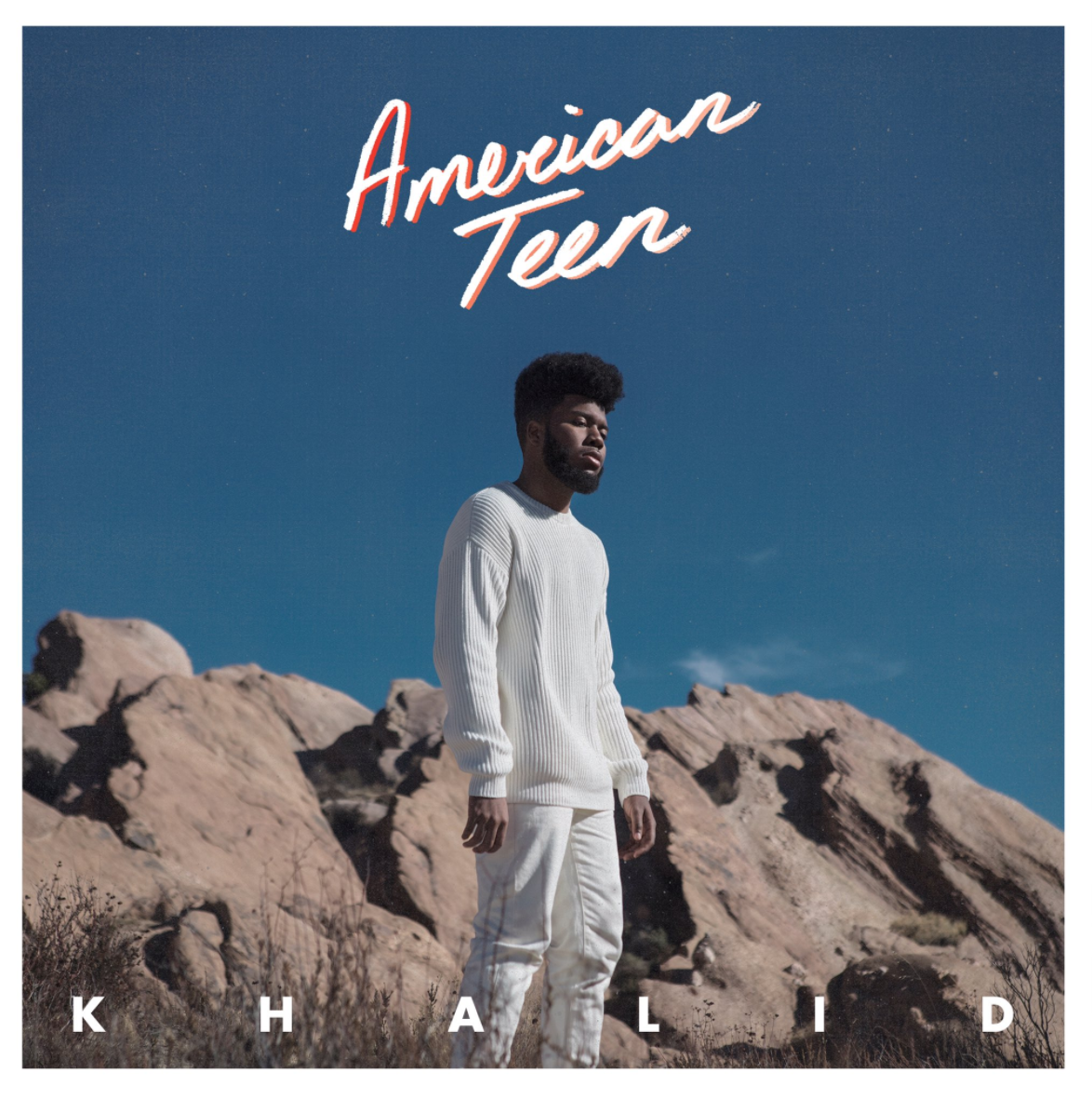 47. Lil Pump - 'Lil Pump'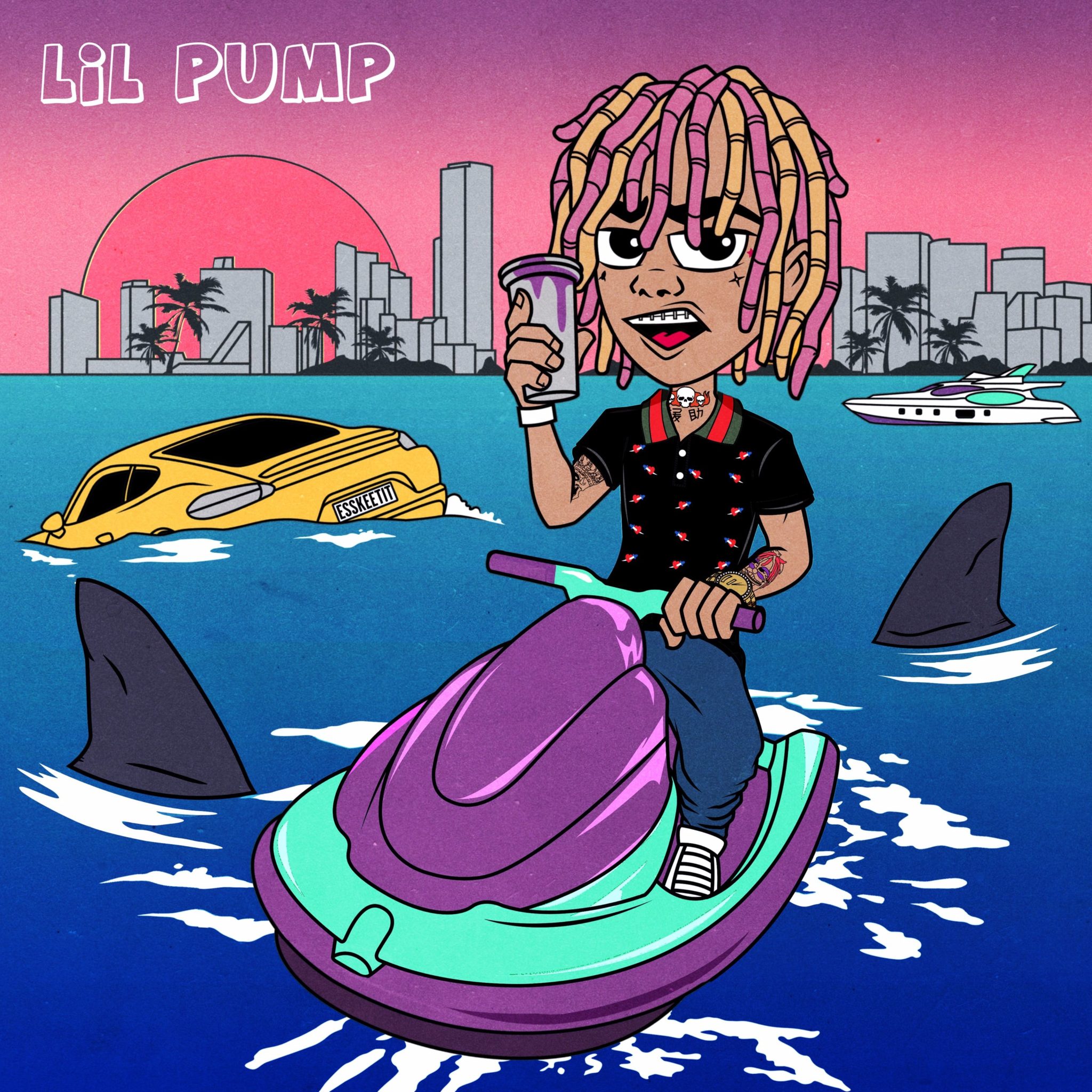 Release date: October 6
If you're looking for a rap album that your parents won't understand, listen to Lil Pump's debut project, Lil Pump. Rapping ultra-repetitive bars over wild, blown-out production, Lil Pump emerged as one of the defining voices of the punk-inspired SoundCloud scene that exploded from the underground in 2017. On Lil Pump, the teenage Florida rapper stays in his lane and delivers song after song of catchy, bass-heavy music that favors energy and style over lyrical dexterity.
This is a project that could have easily overstayed its welcome, but Lil Pump understand his role and keeps things focused—nearly every song on this thing clocks in right at the two-minute mark. Somehow, it pushes the limits of self-indulgence and meme-influenced absurdity without becoming grating. In a few years when you're looking for the project that best represented the exciting underground scene that emerged in 2017, reach for Lil Pump.—Eric Skelton
46. Choker - 'Peak'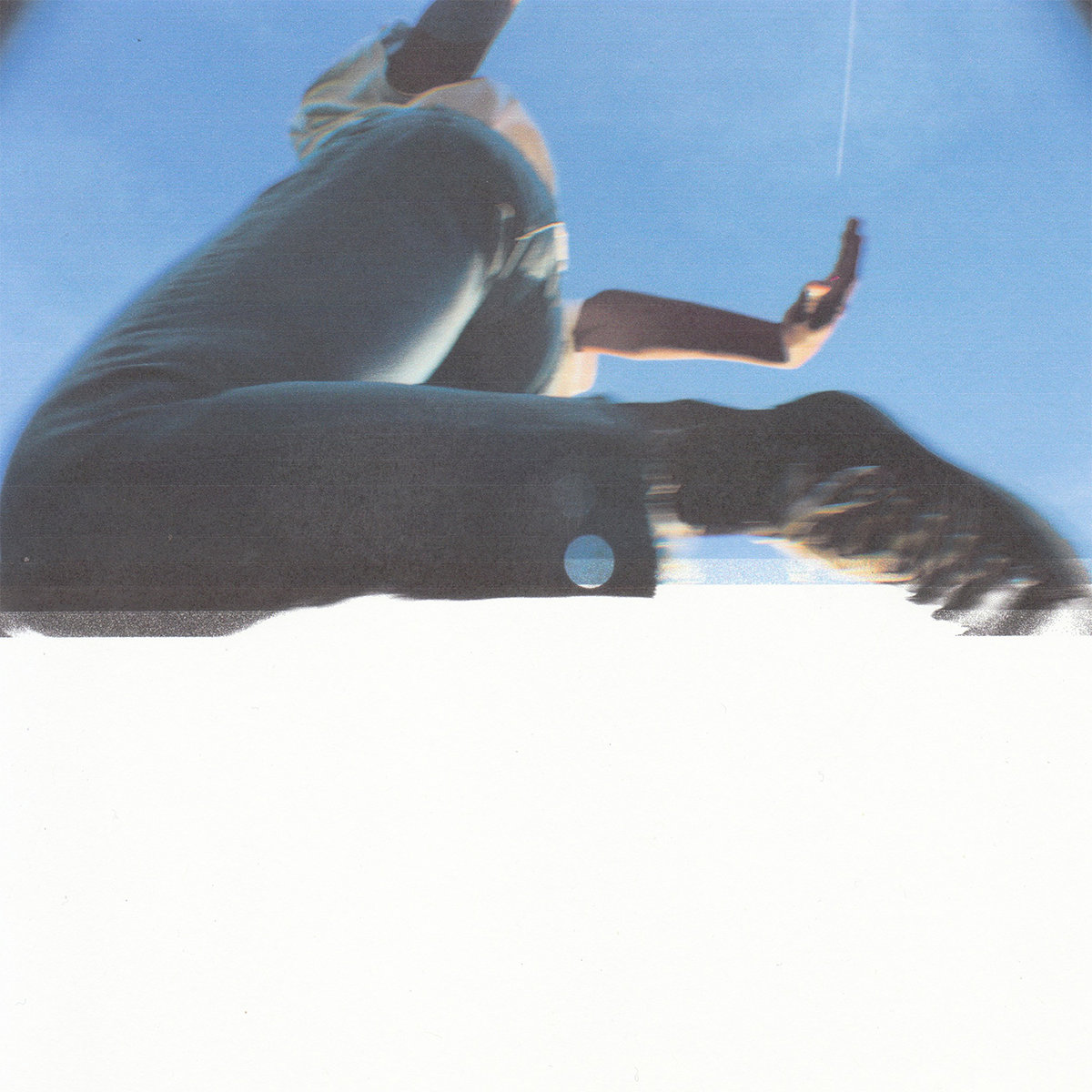 45. Drake - 'More Life'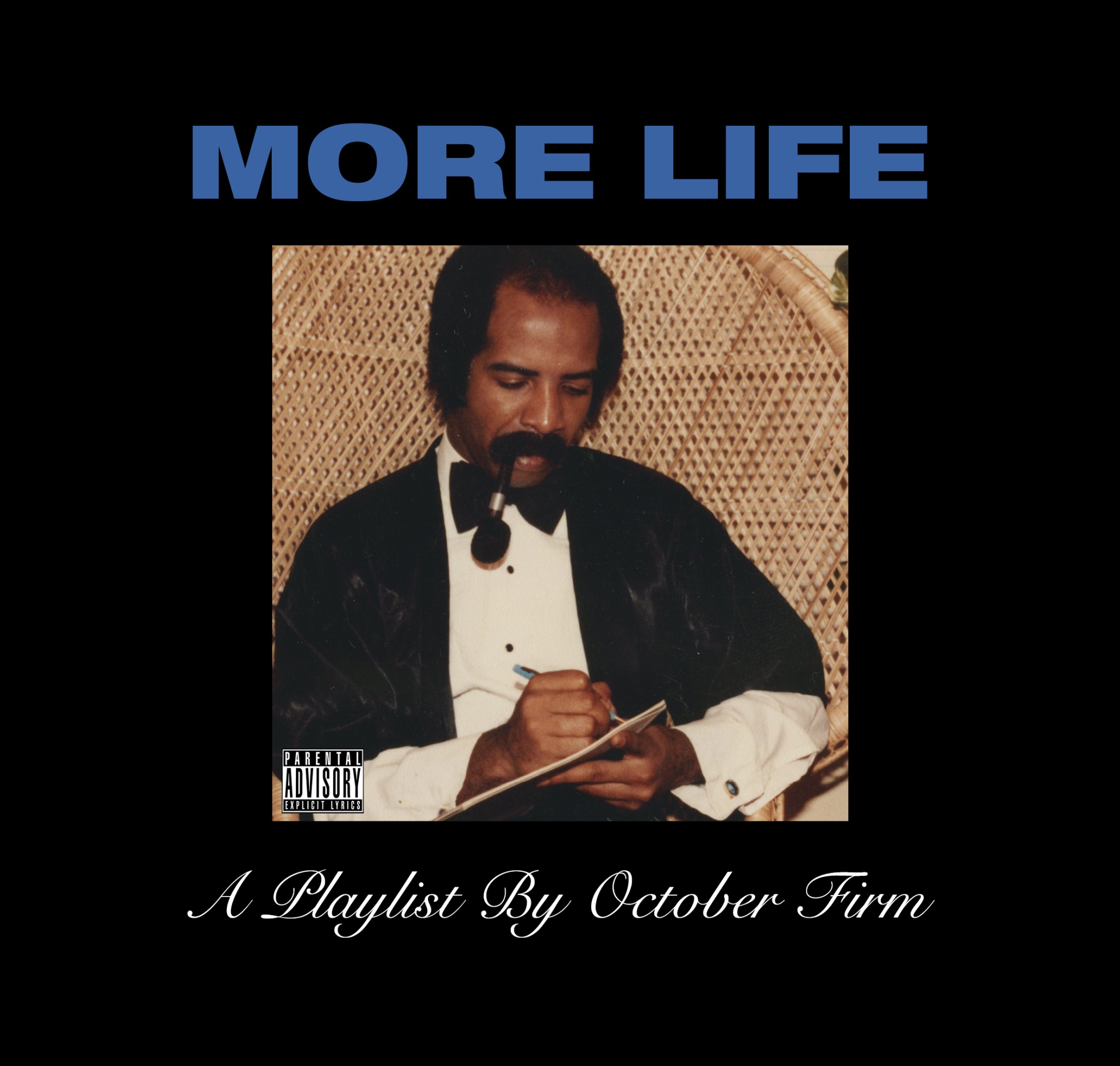 44. IDK - 'IWASVERYBAD'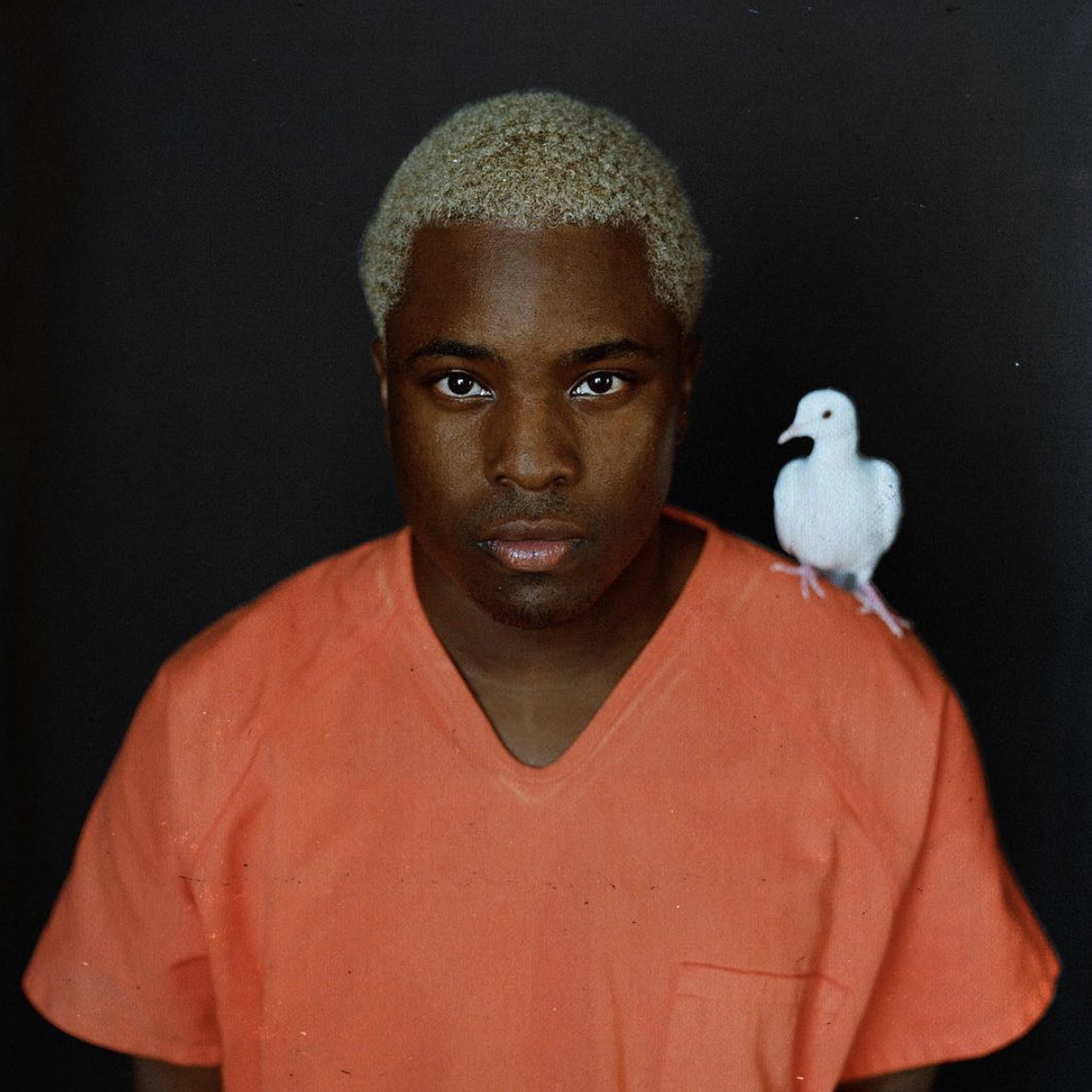 43. Run The Jewels - 'RTJIII'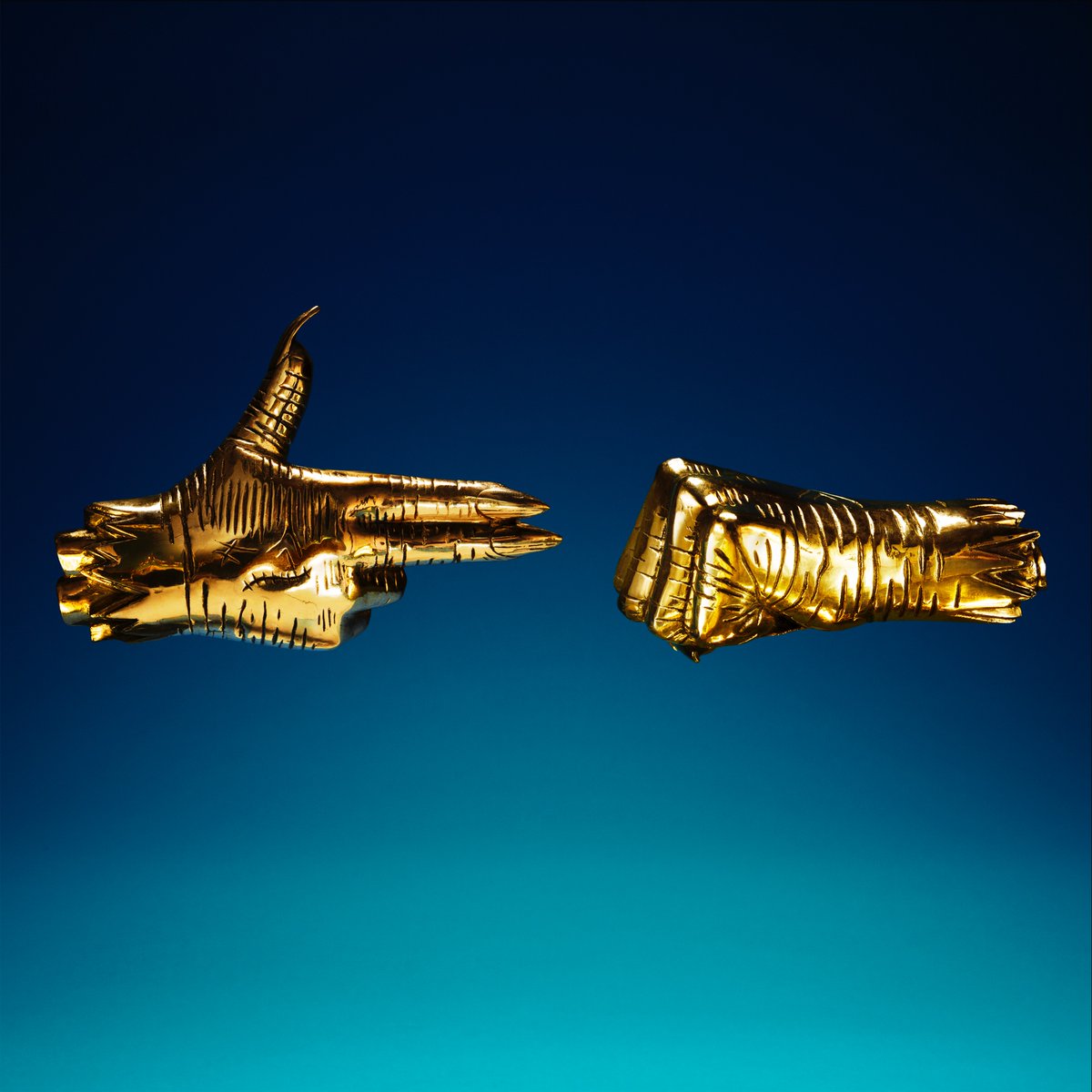 42. Aminé - 'Good For You'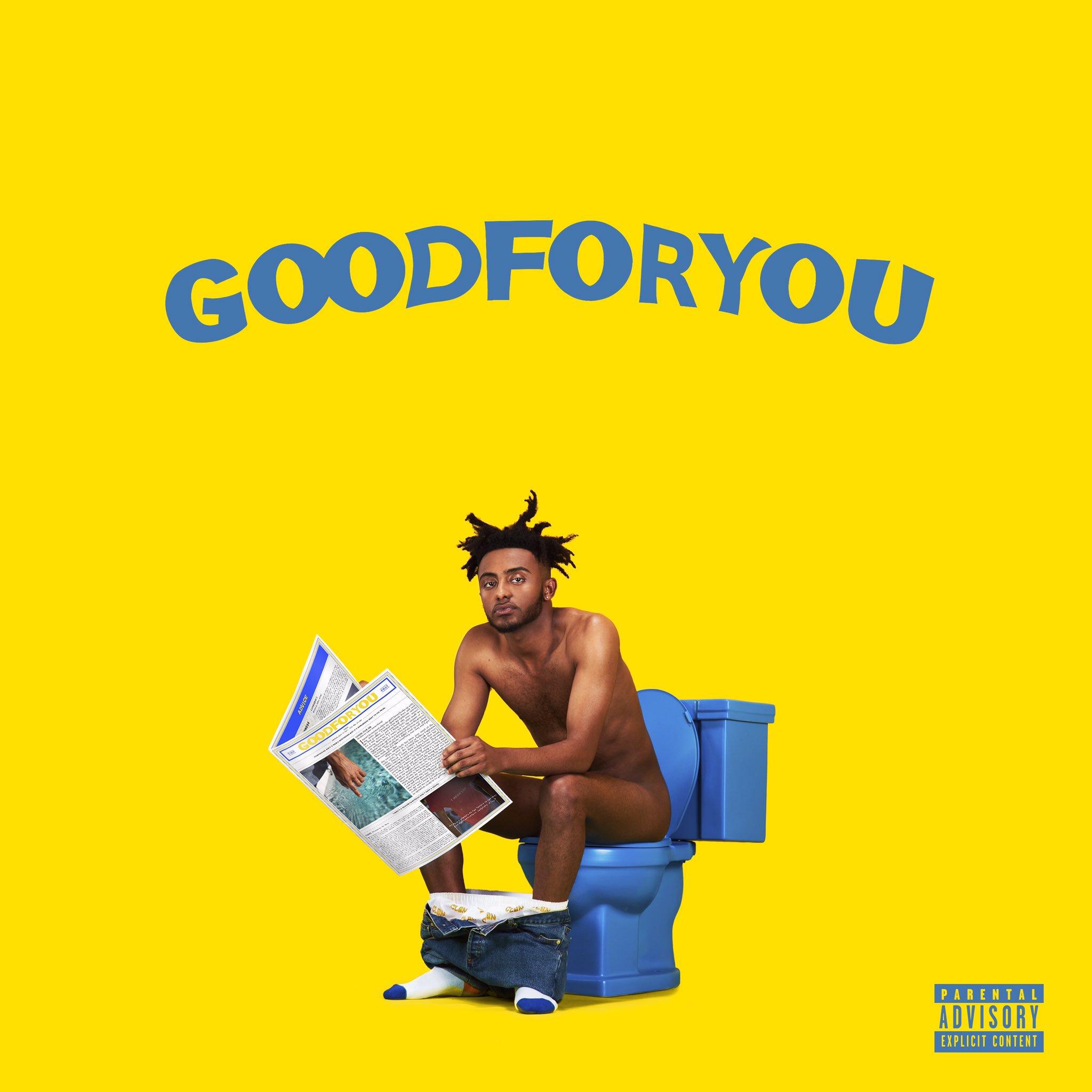 Release date: July 28
Aminé could have played it safe. The Portland rapper found something special with "Caroline," his bouncy, synth-happy 2016 single with an equally addictive video. He could have leaned into that bubbly dance sound for Good For You, his debut album with Republic and proper introduction to the mainstream. 
He didn't. Aminé took some chances, and we're glad he did. Calling on new friends like Ty Dolla Sign, Offset, Nelly, and Kehlani, Aminé pulls influence from all over the musical spectrum in an extremely ambitious effort. The pop leanings are still there—the Offset-assisted "Wedding Crashers" is maddeningly sticky—but he's also tapping into something "Caroline" didn't show.
Good For You is, in a word, operatic. Whether he's commanding strings on album opener "Veggies" or putting a twist on pop-punk on fan favorite "Hero," Amine pulled out all the stops, and came away with an album that has us excited for the next one.—Graham Corrigan
41. Miguel - 'War & Leisure'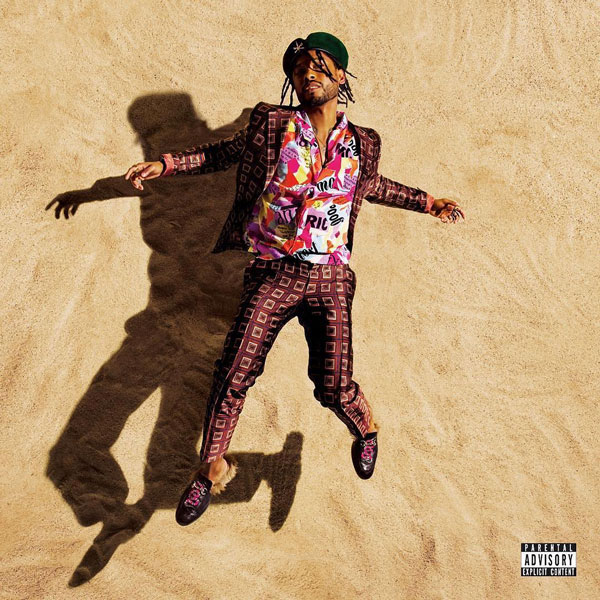 40. Stormzy - 'Gang Signs and Prayer'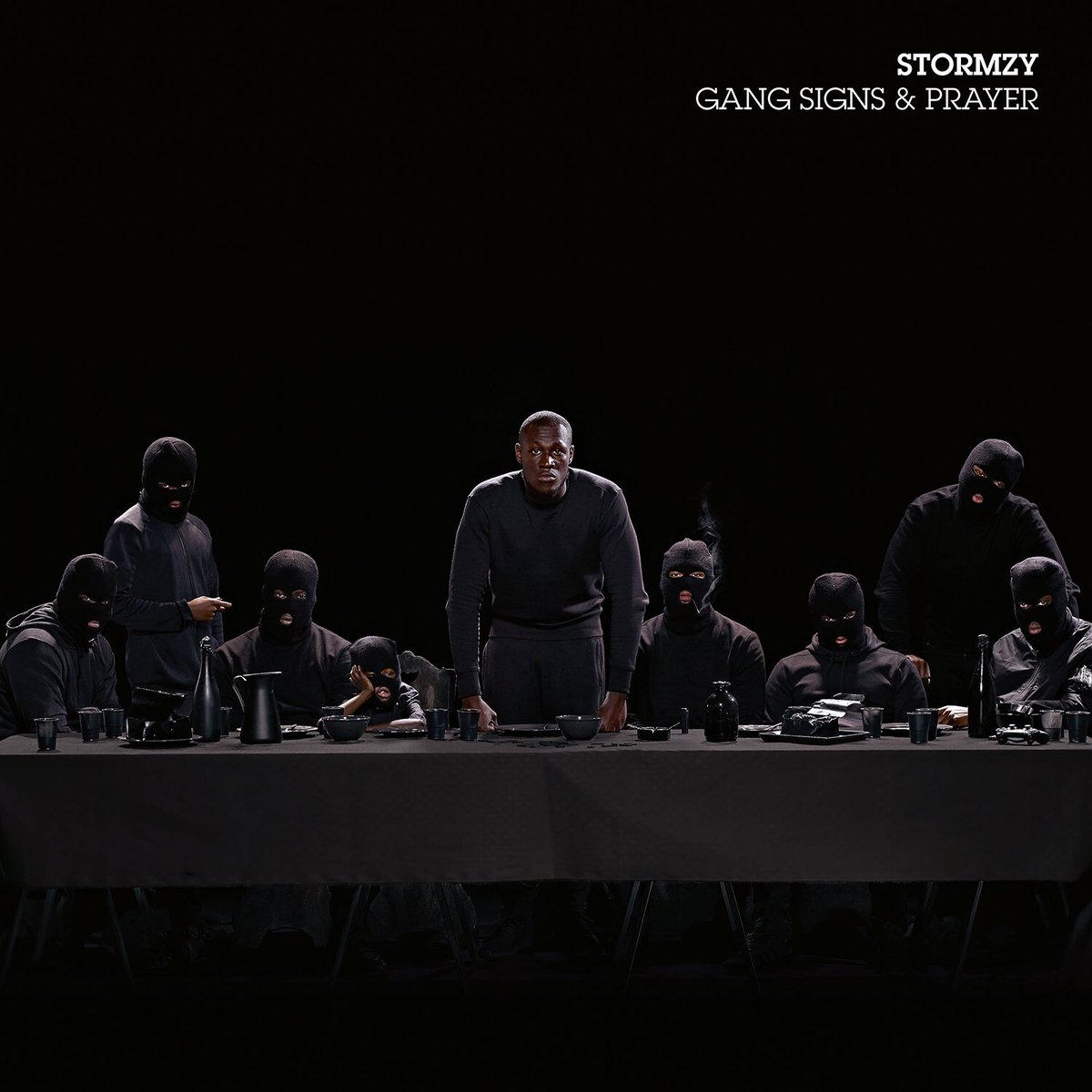 39. Wiki - 'No Mountains in Manhattan'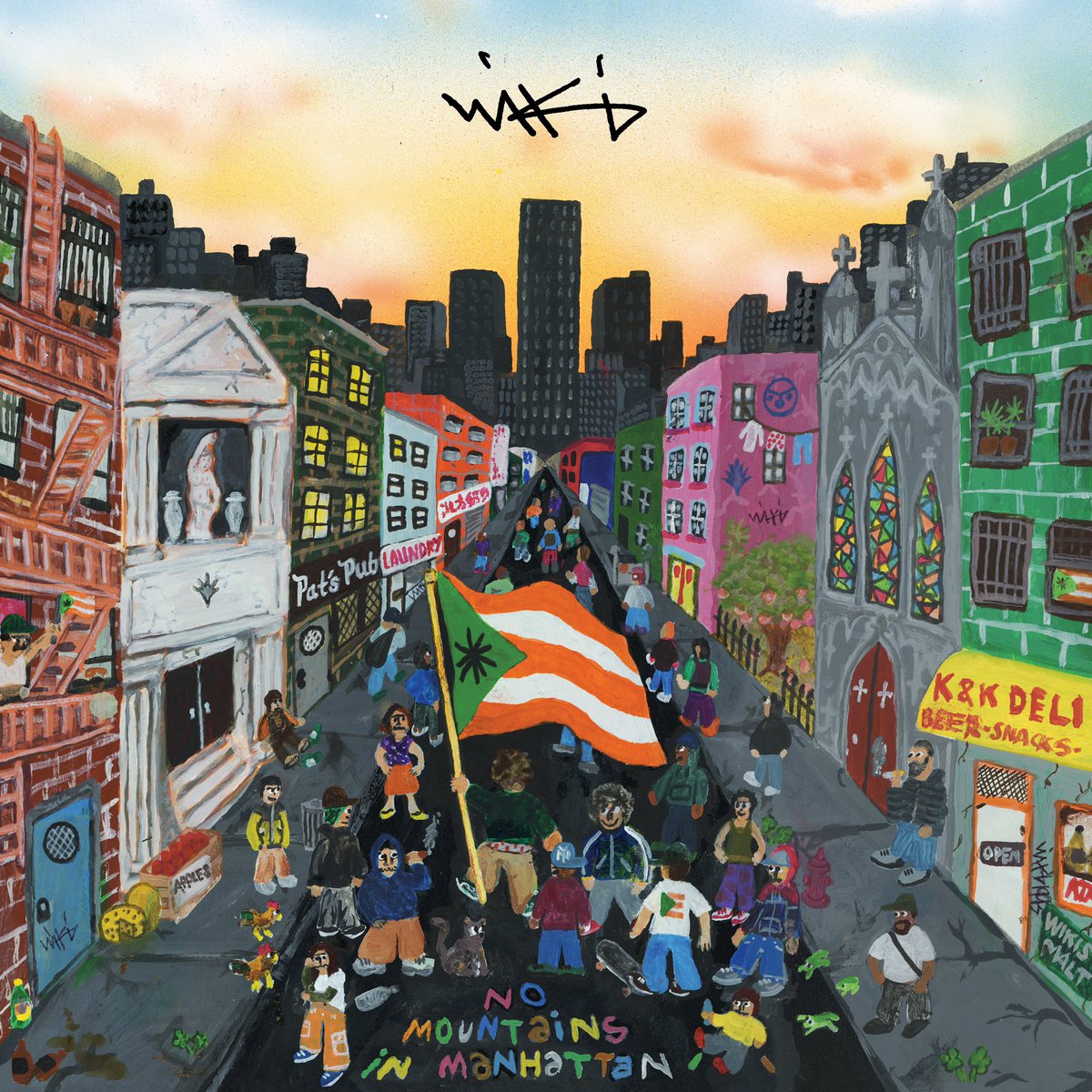 Release date: August 25
Few rappers ride as hard for New York City as much as Wiki does. With his debut solo album on XL Recordings, he embodies the city. The nasally teenage rapper who made a splash back in 2012 is now grown, confidently adding himself to the list of New York's greats. No Mountains in Manhattan is a stroll through the city as seen through the eyes of Wiki, filled with vivid descriptions of its lows and highs. He's both celebrating its community while vehemently criticizing the drugs and law that endanger it. This is his city, and god help anyone who tries to take it from him.—Joe Price
38. Corbin - 'Mourn'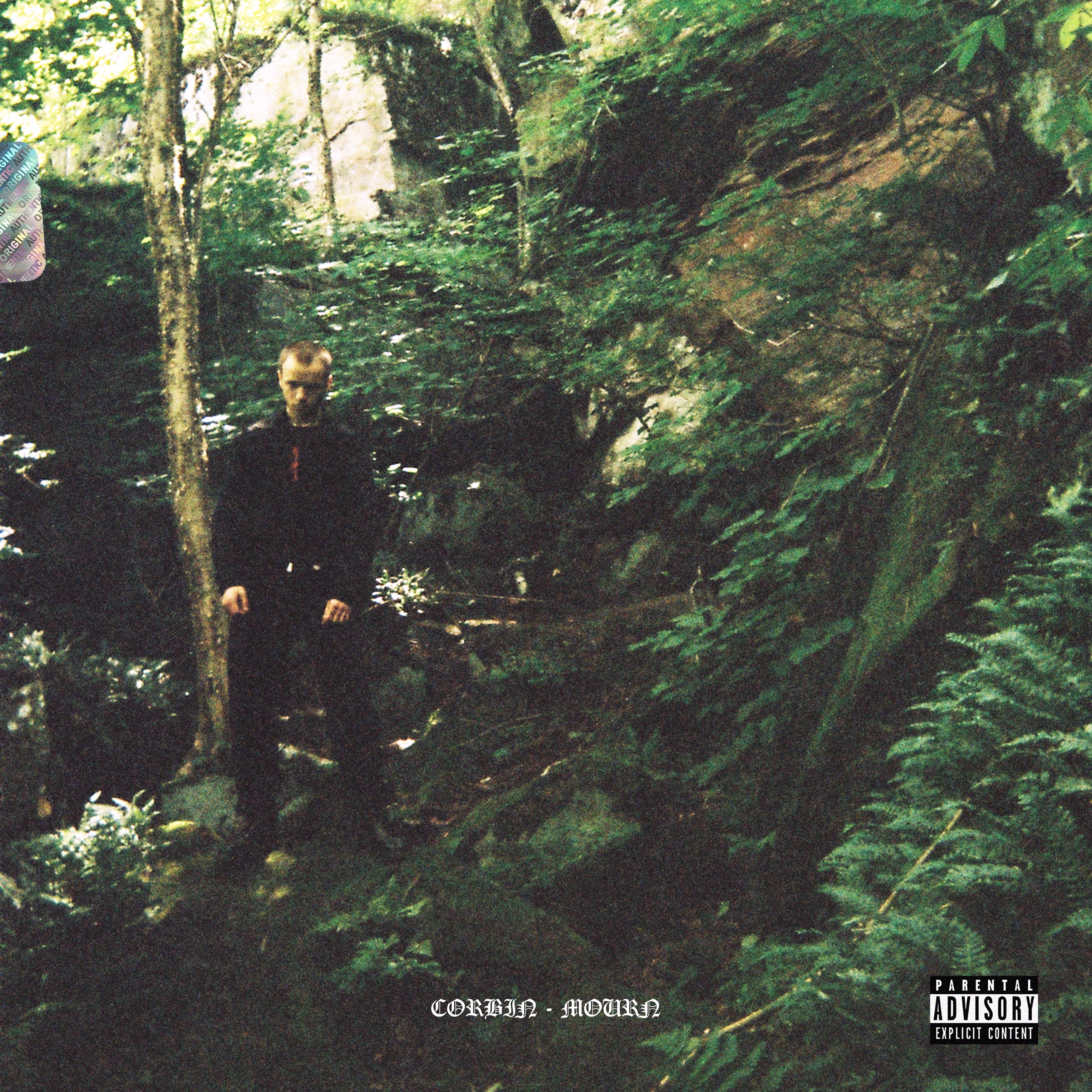 37. Young Thug - 'Beautiful Thugger Girls'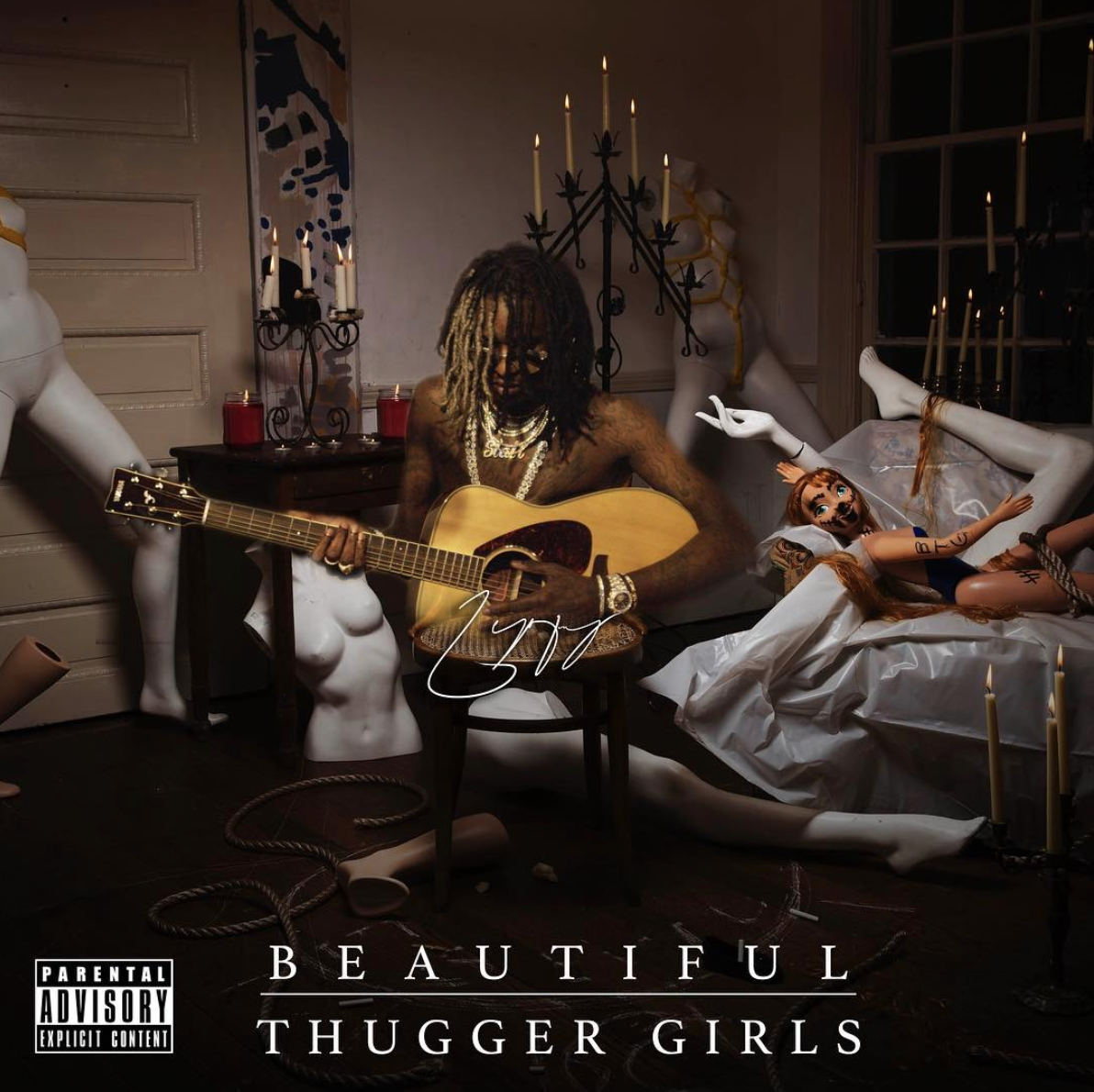 36. St. Vincent - 'Masseduction'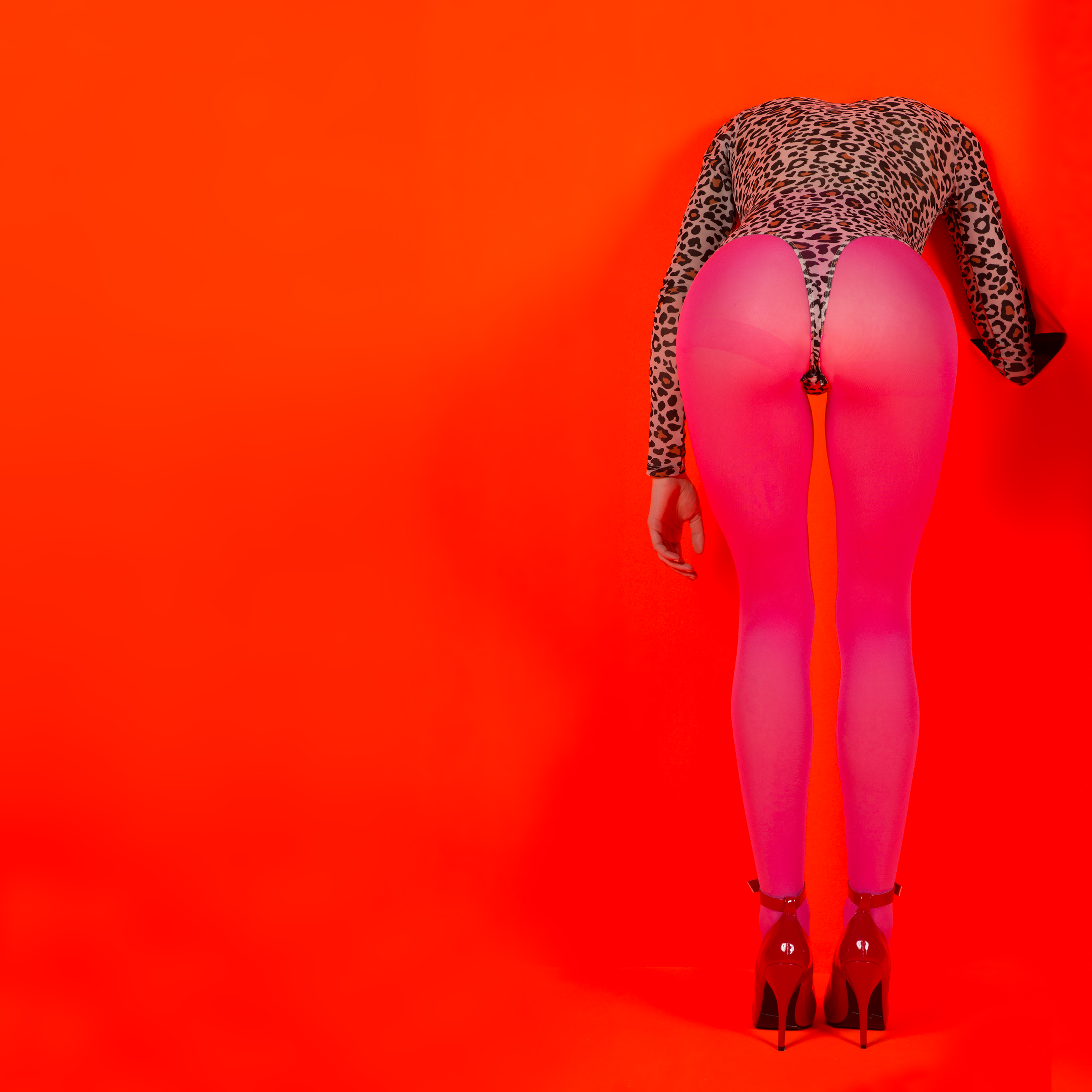 35. Thundercat - 'Drunk'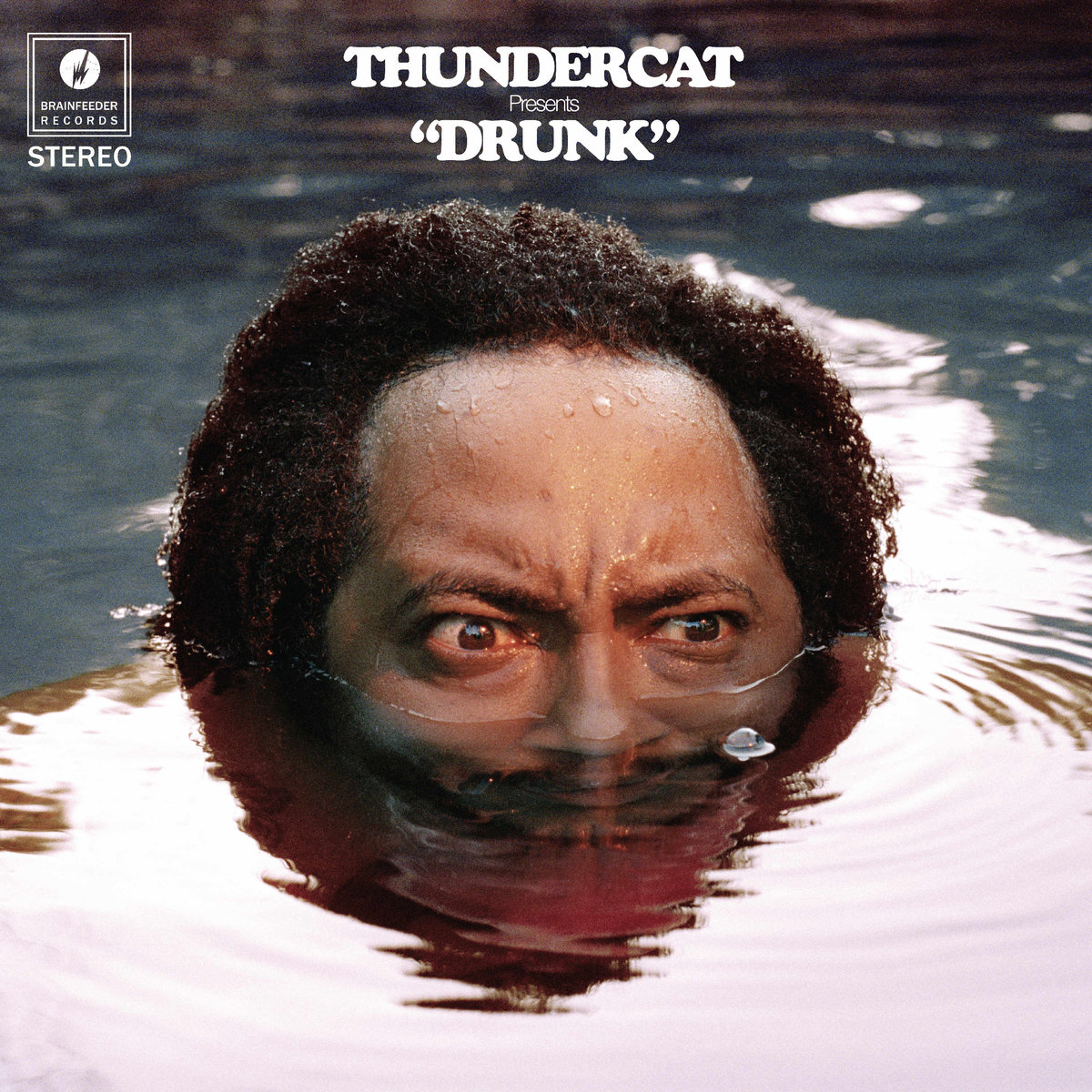 34. Kelela - 'Take Me Apart'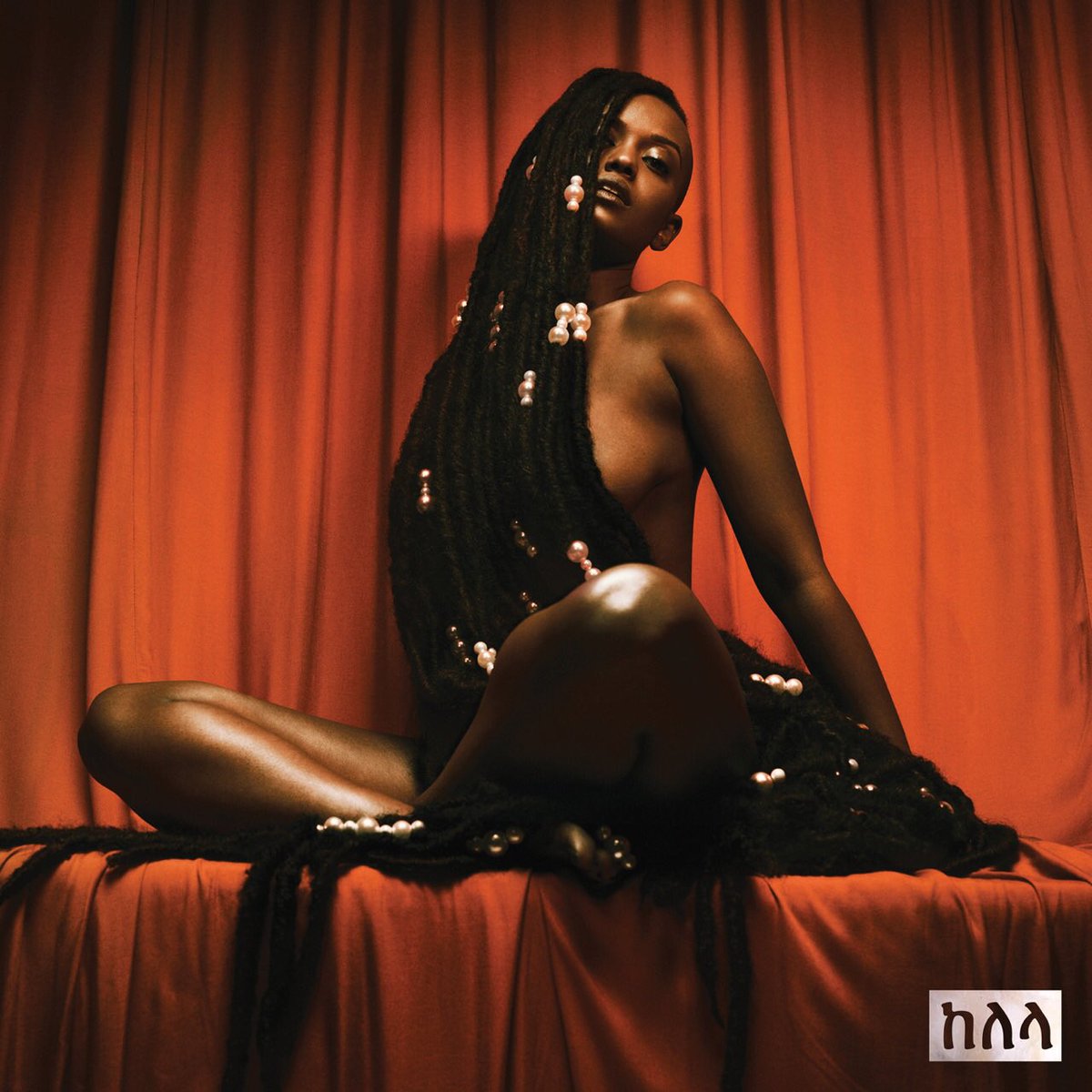 33. Gucci Mane - 'DropTopWop'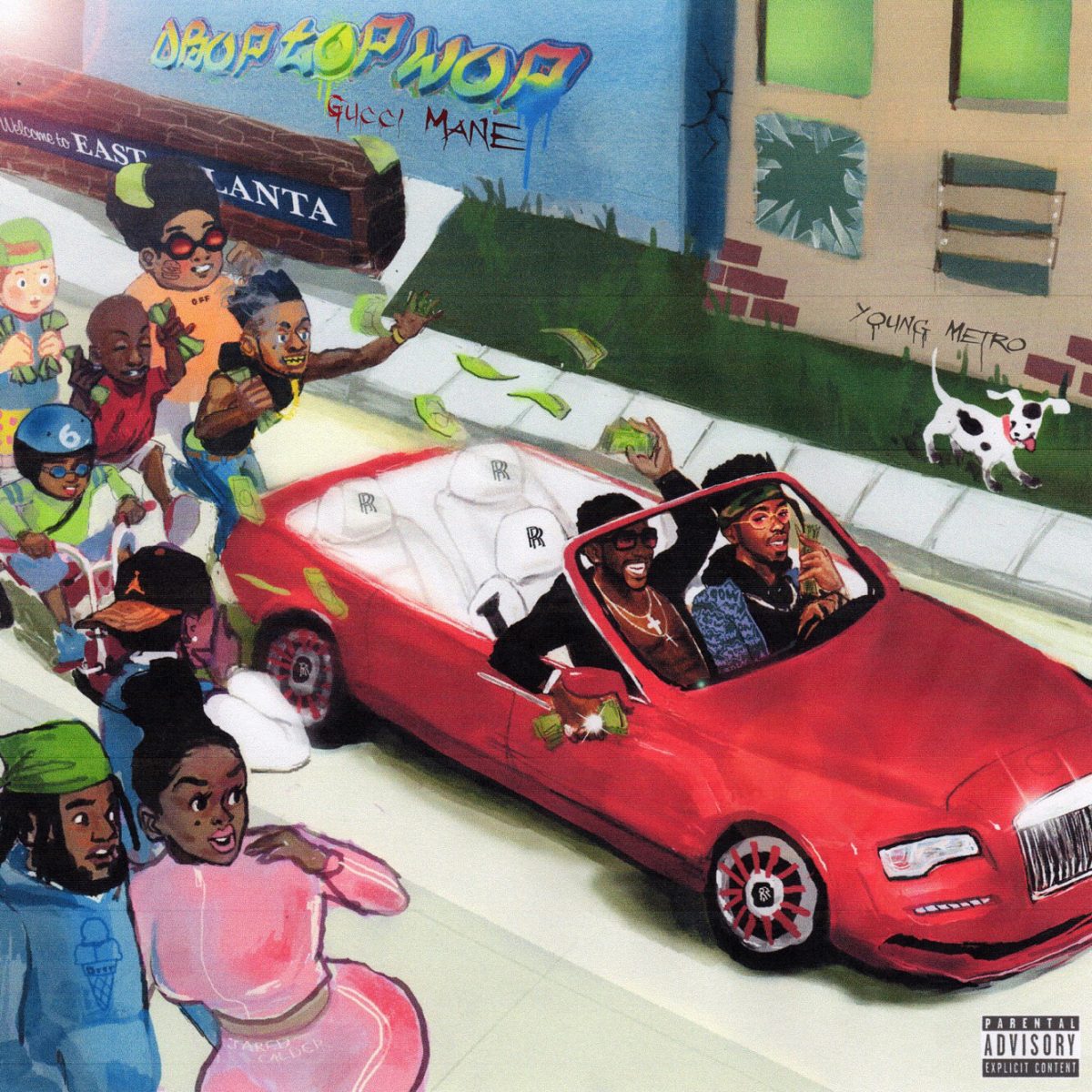 32. Mount Eerie - 'A Crow Looked At Me'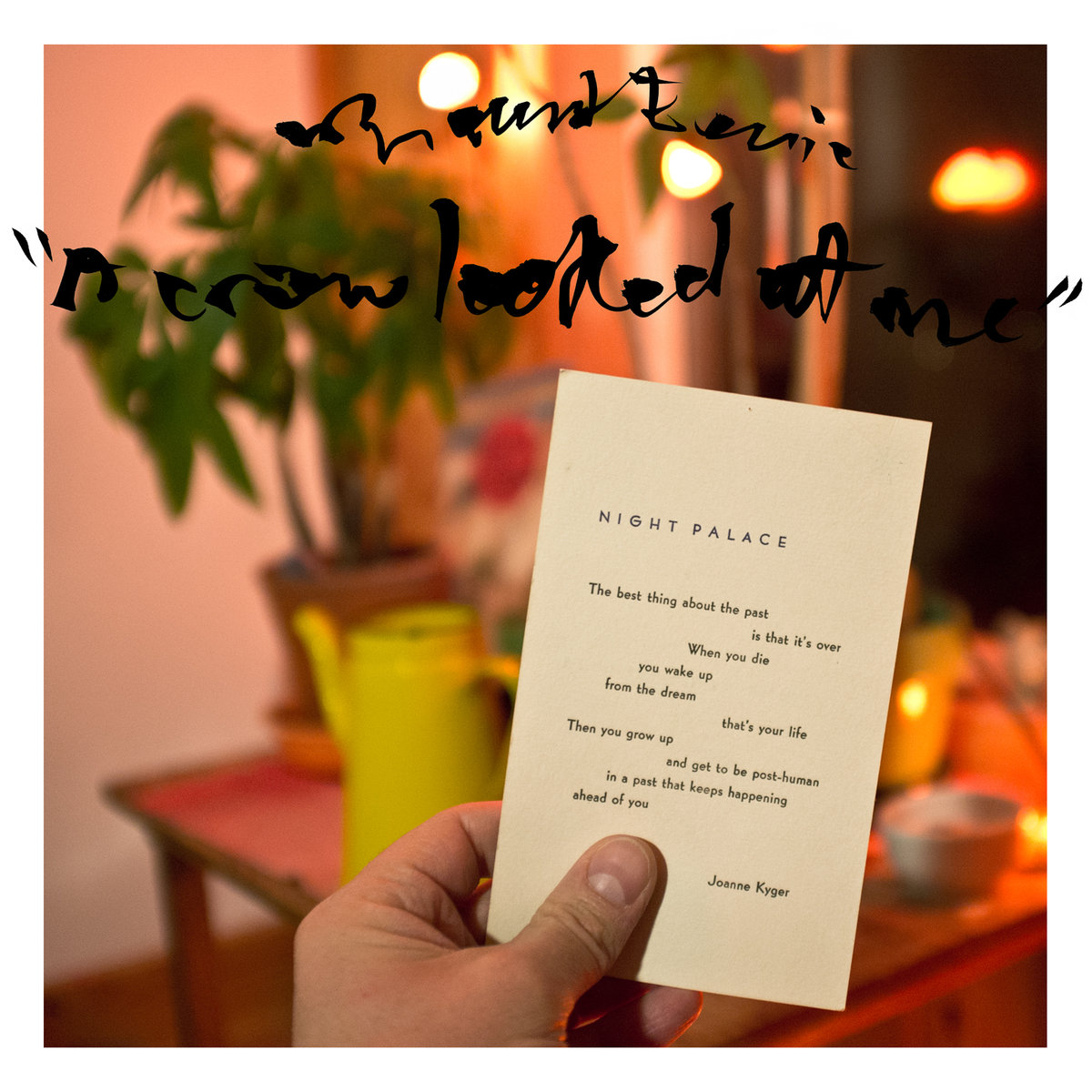 31. 21 Savage - 'ISSA'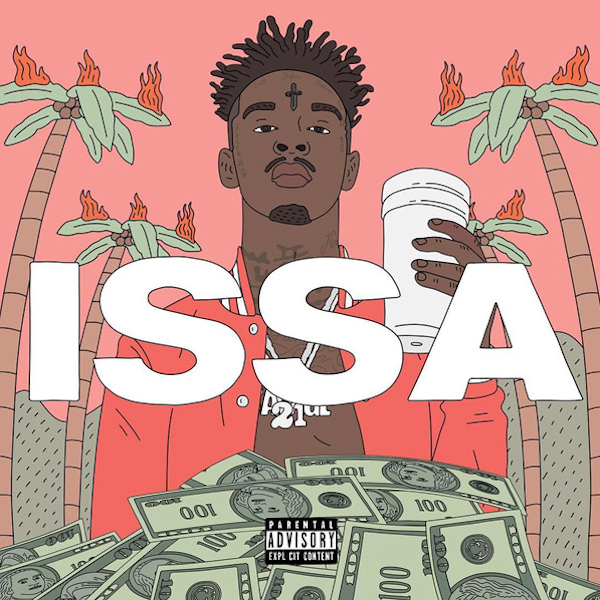 30. Moses Sumney - 'Aromanticism'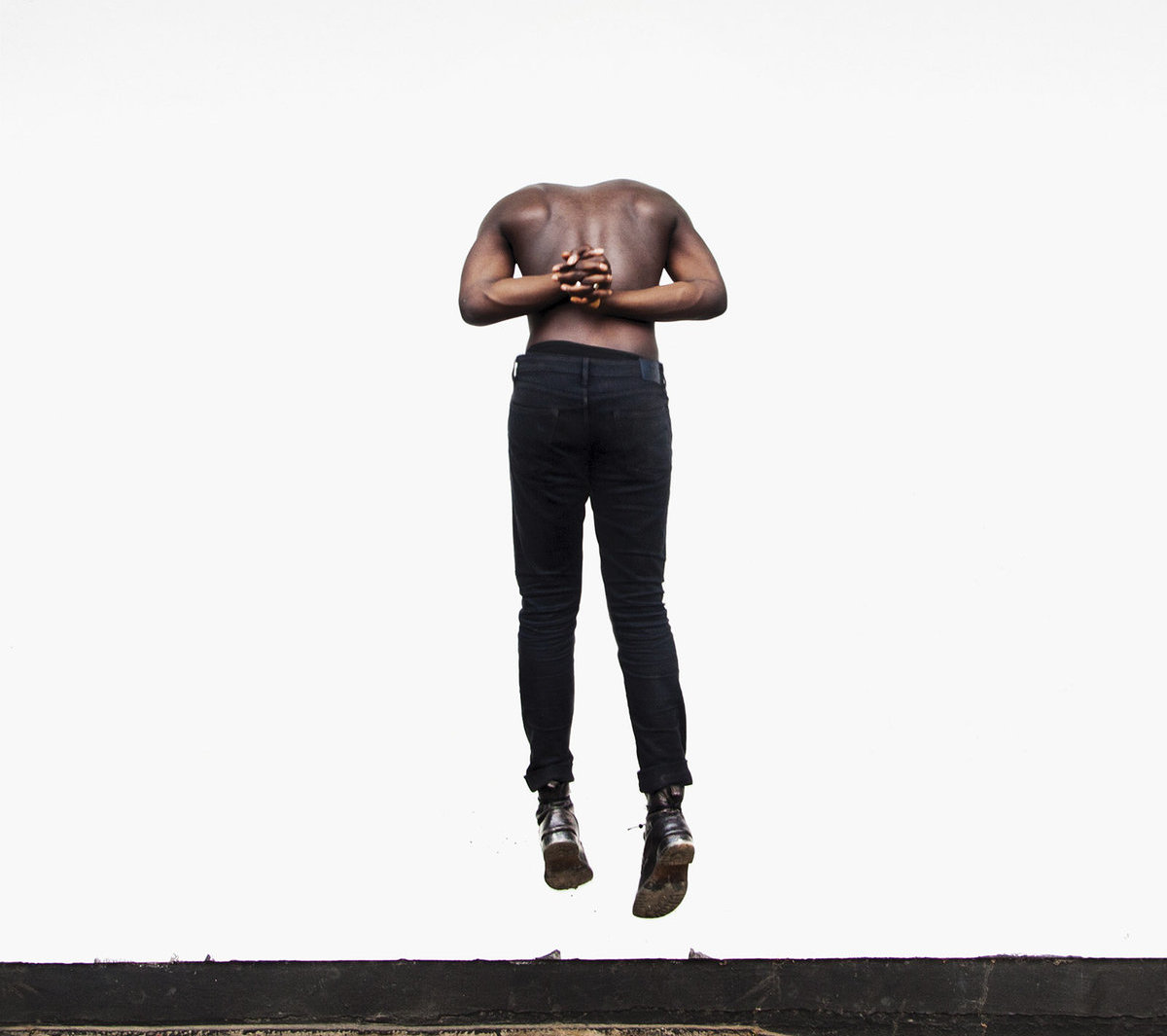 29. Giggs - 'Wamp 2 Dem
28. Jaden Smith - 'SYRE'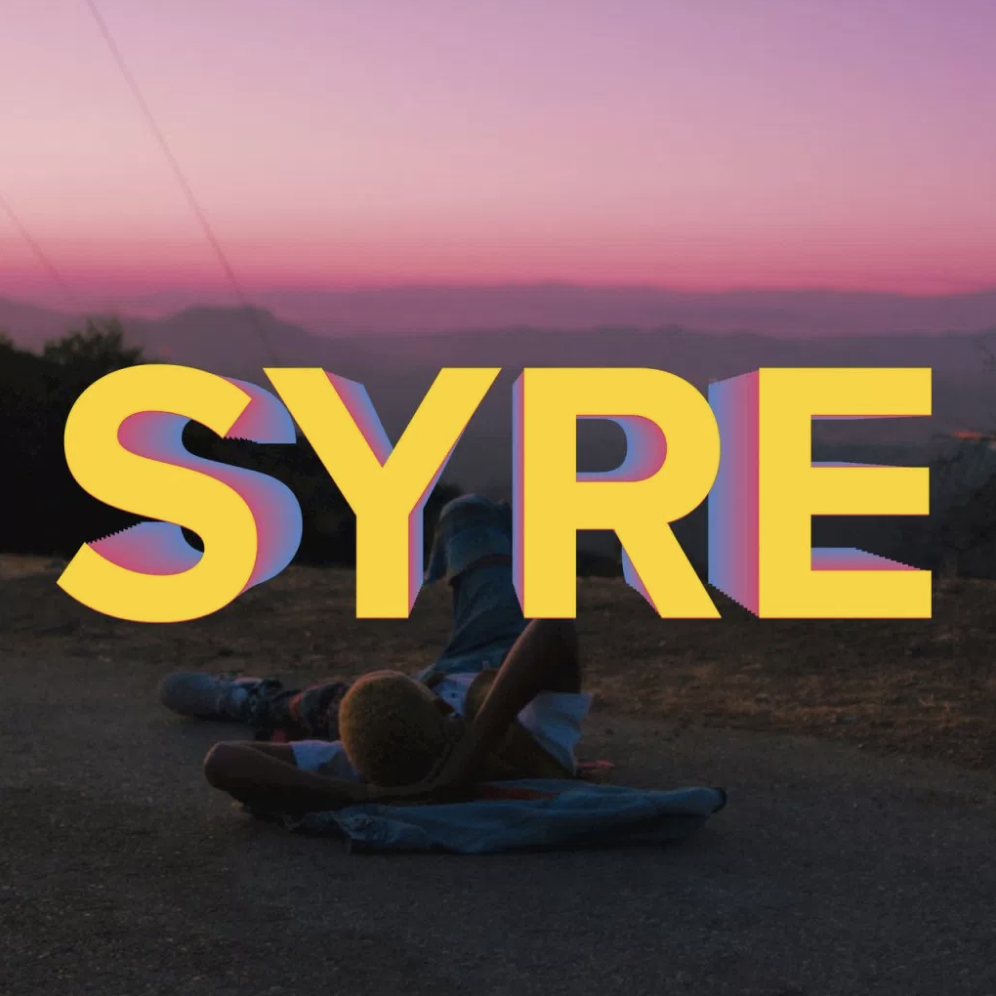 Release date: November 17
In 2014, Jaden Smith released a song/video for "Fast." He was 15 years old at the time and it wasn't the first time he released music, but it was a clear turning point. Since then, Jaden has delivered a few flashes of potential, but he moved sporadically and when he was releasing music, it almost felt like a brand-building stunt. He was better known for his philosophical tweets than he was for his songs, and the lack of consistency made it seem like music was just another hobby he could afford to pursue at his convenience. Who even knew what he was working towards?
SYRE isn't a stunt. It's all over the place, it's verbose, and it lacks sonic direction, but when Jaden's on, he's on. "Breakfast" hones in on a classic bounce, "Icon" is an intense display of charisma, "Rapper" is Jaden's take on a more modern flow, and "The Passion" showcases his commanding presence. He's ambitious, sharp, and although the deeper meaning is sometimes lost in cringe-worthy rhetoric that doesn't connect, it still sounds good. If the career of Childish Gambino is any indication, Jaden's ambition in music will pay off in the long run, and he's already got a head start with SYRE.—Jacob Moore
27. Mac DeMarco - 'This Old Dog'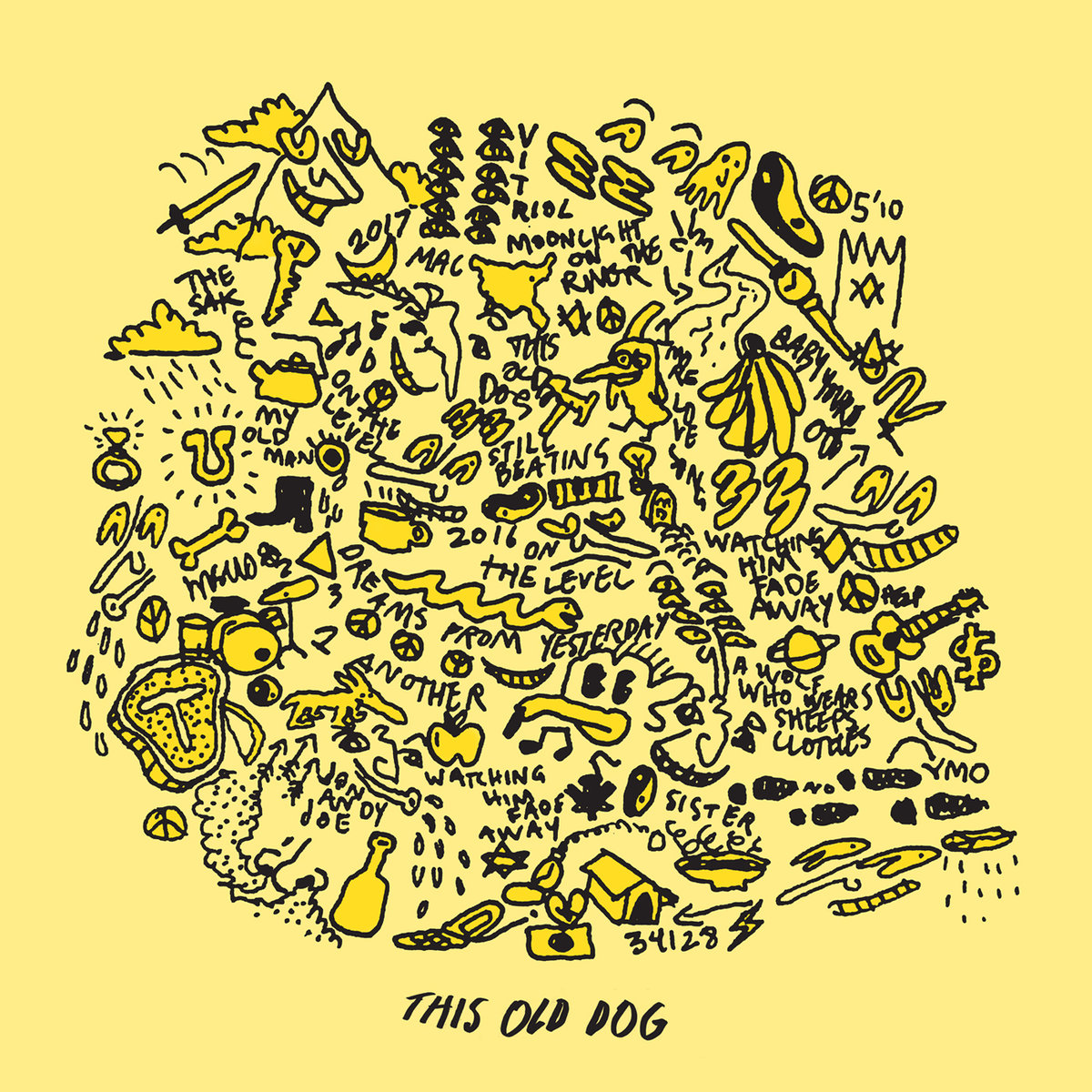 26. Playboi Carti - 'Playboi Carti'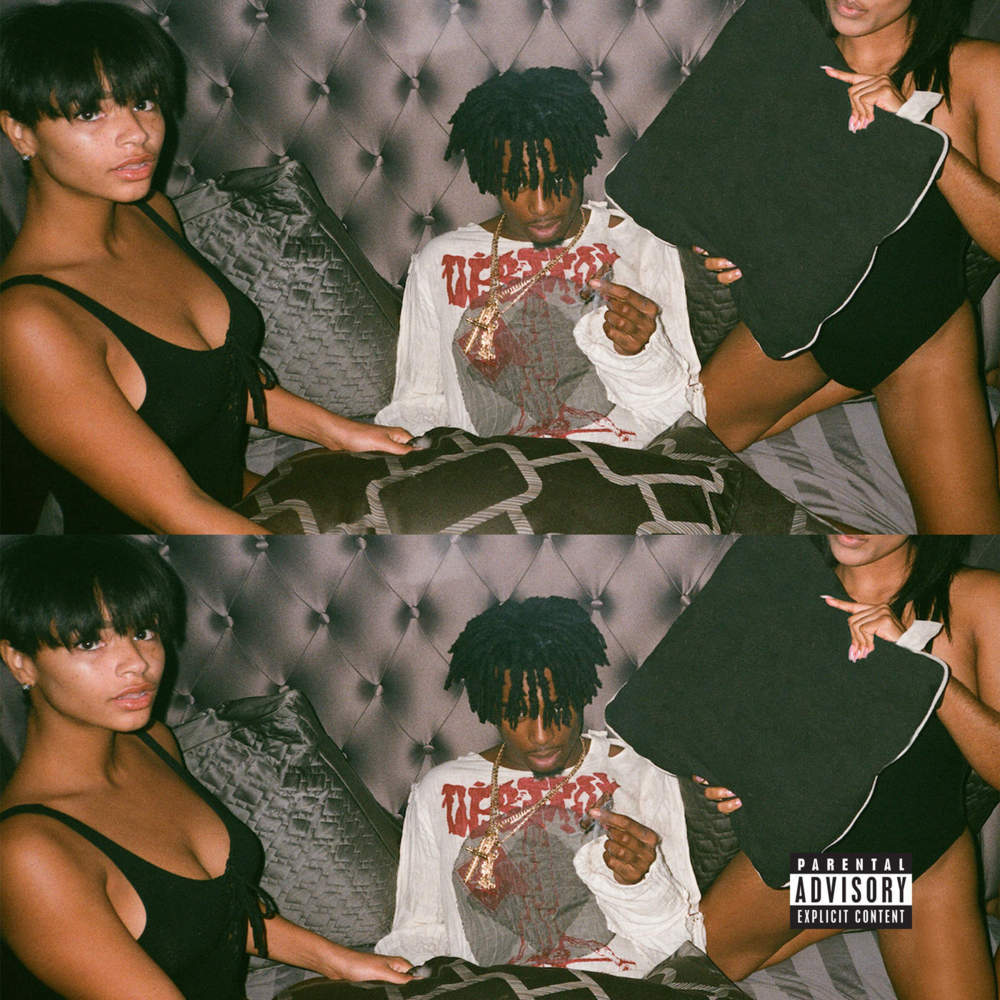 25. Toro y Moi - 'Boo Boo'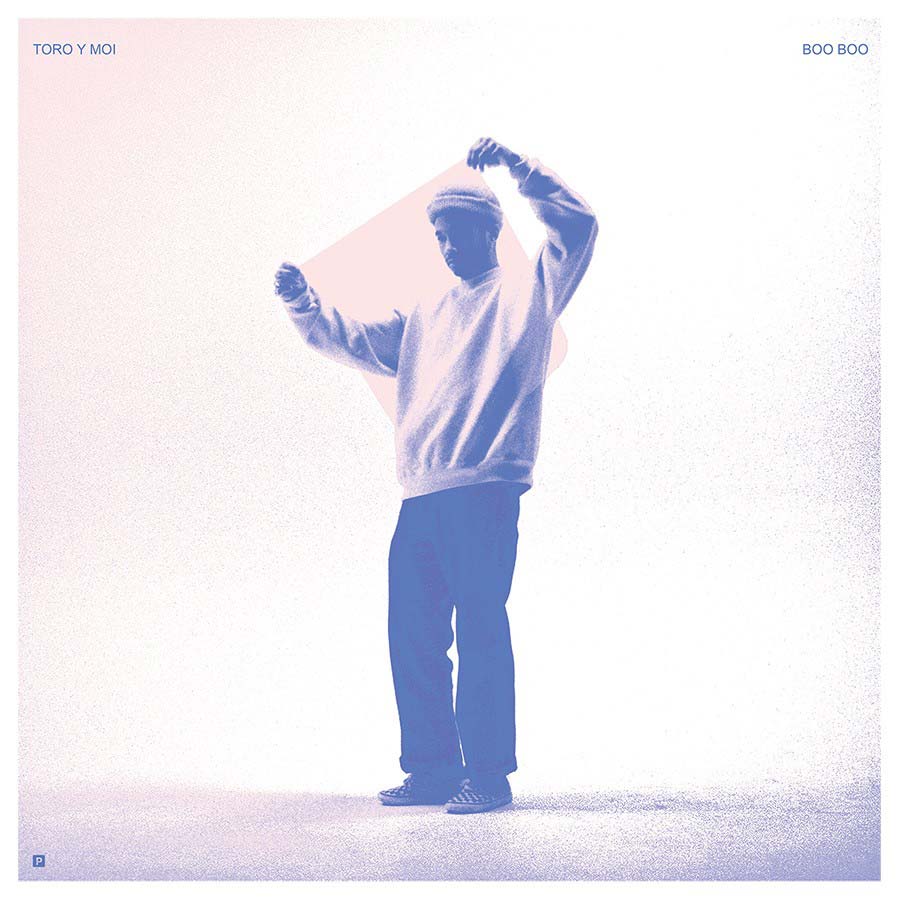 24. Rex Orange County - 'Apricot Princess'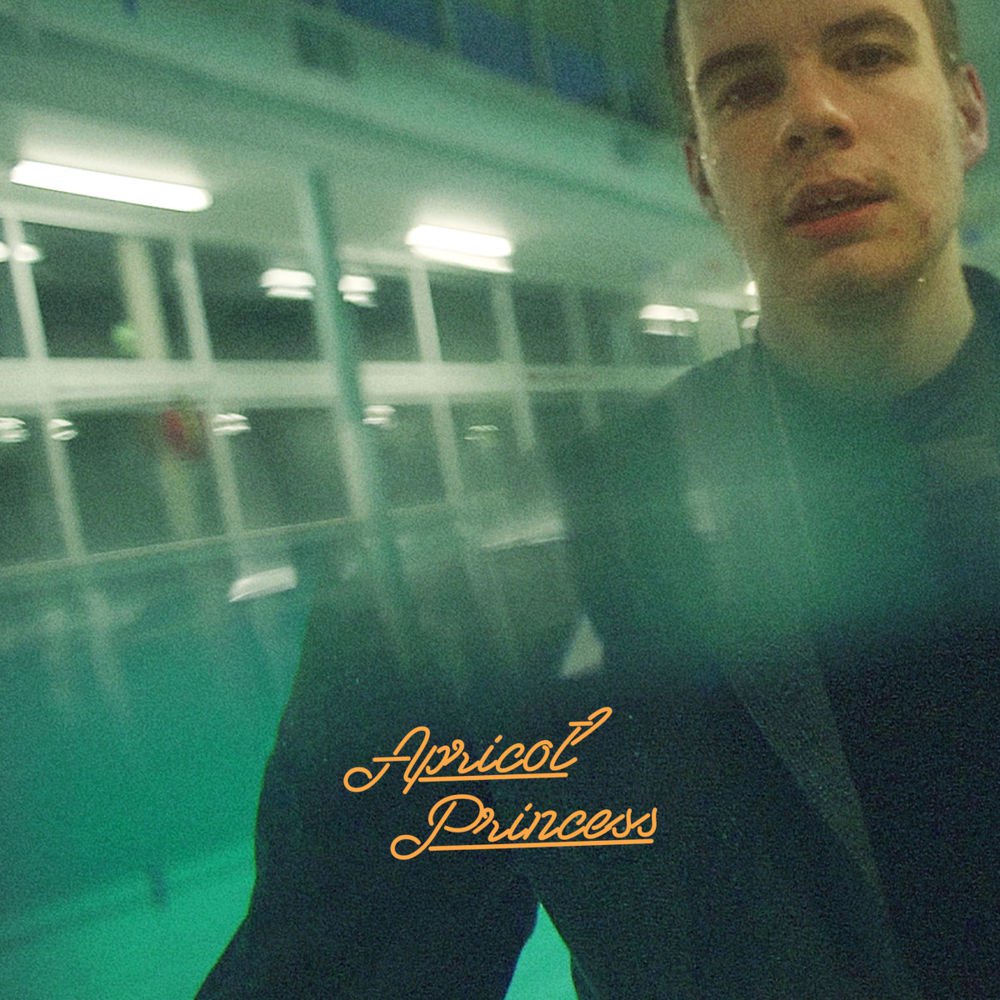 23. GoldLink - 'At What Cost'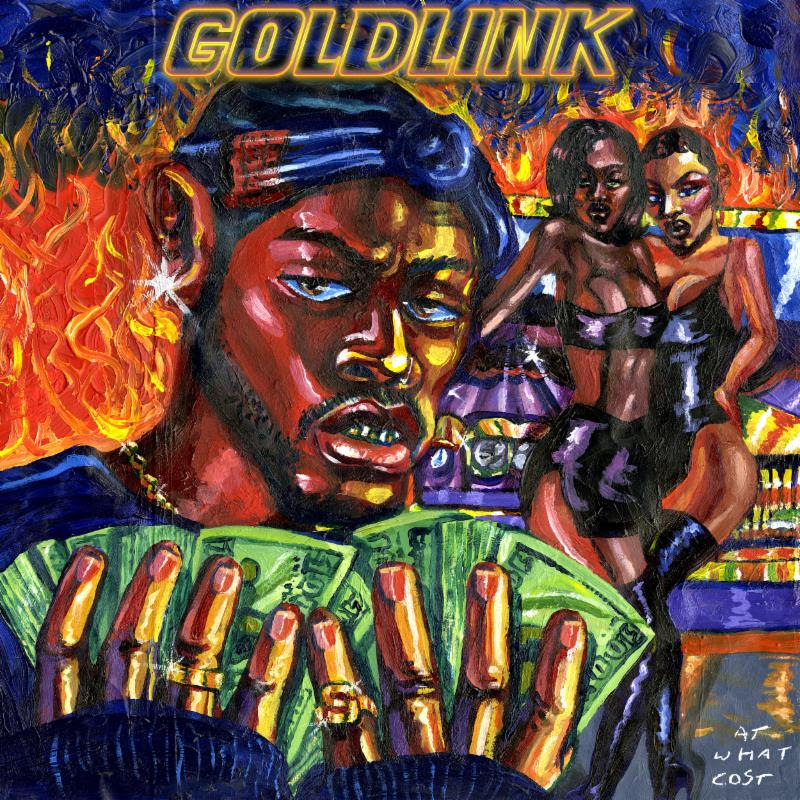 Release date: March 24
Up until this point, it felt like we had only gotten brief glimpses of what GoldLink's all about. That all changed with At What Cost, a debut album that builds upon the framework of his past material in some surprising ways. Genre notions are still, for the most part, ignored, but At What Cost shines best when it highlights GoldLink's idiosyncratic storytelling. Over frequently challenging and colorful production, GoldLink paints a vivid picture that's worth really paying attention to, and the wider world is starting to wake up to GoldLink's talents.
He's now Grammy nominated in the Best Rap/Sung Performance category for his breakout song "Crew," featuring Brent Faiyaz and Shy Glizzy. With a career built on solid foundations and progress evident on each album, GoldLink's future looks bright.—Joe Price
22. Japanese Breakfast - 'Soft Sound From Another Planet'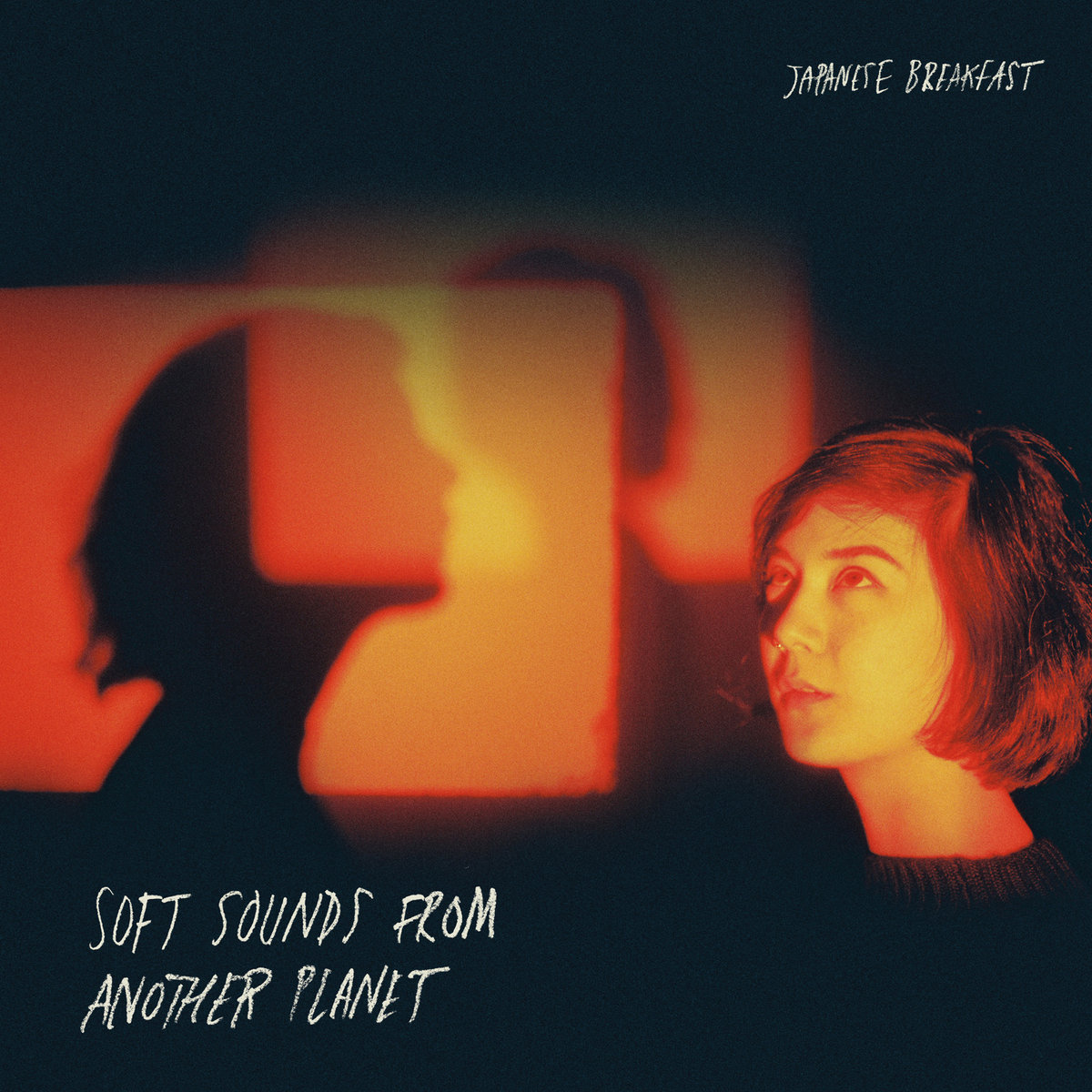 21. Yung Lean - 'Stranger'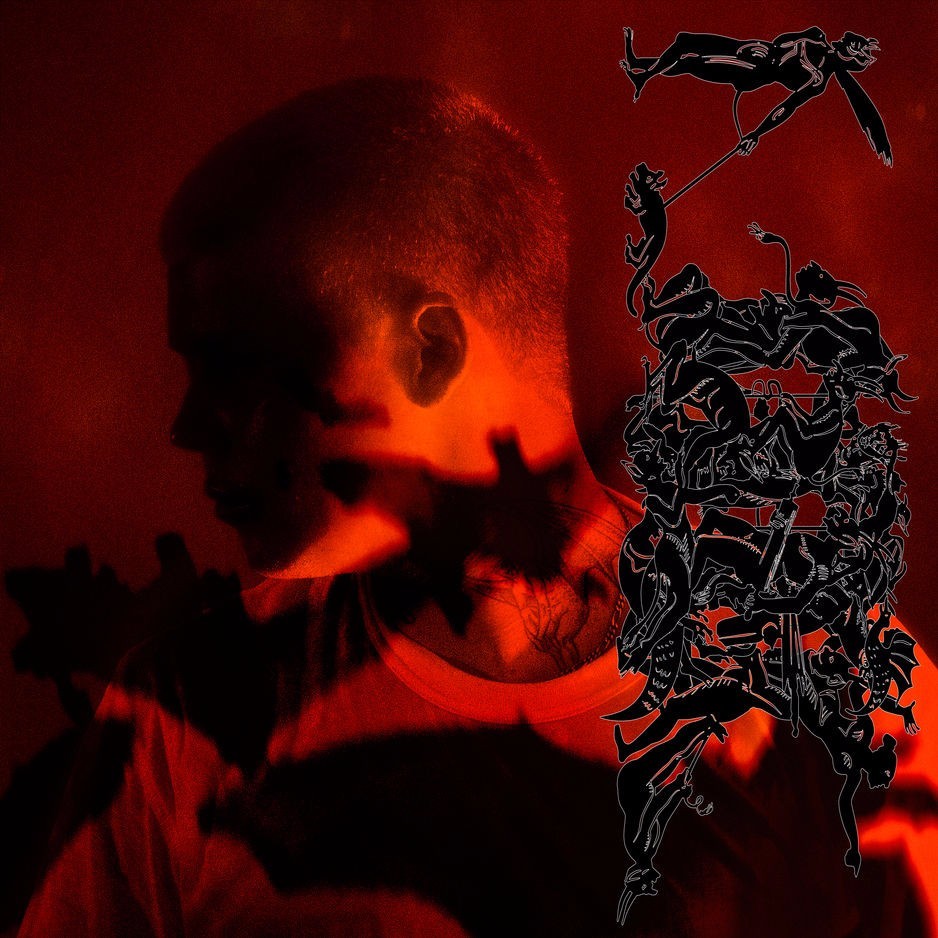 20. Migos - 'Culture'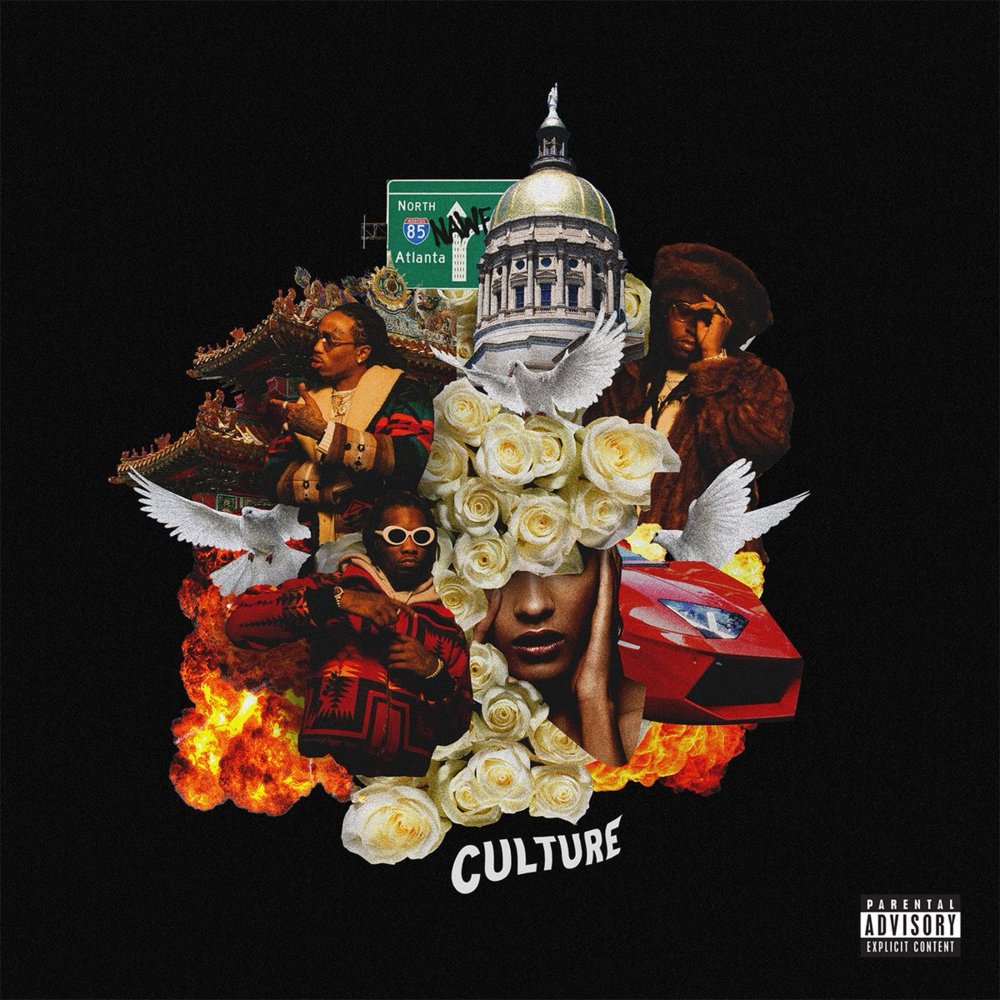 19. Kodak Black - 'Painting Pictures'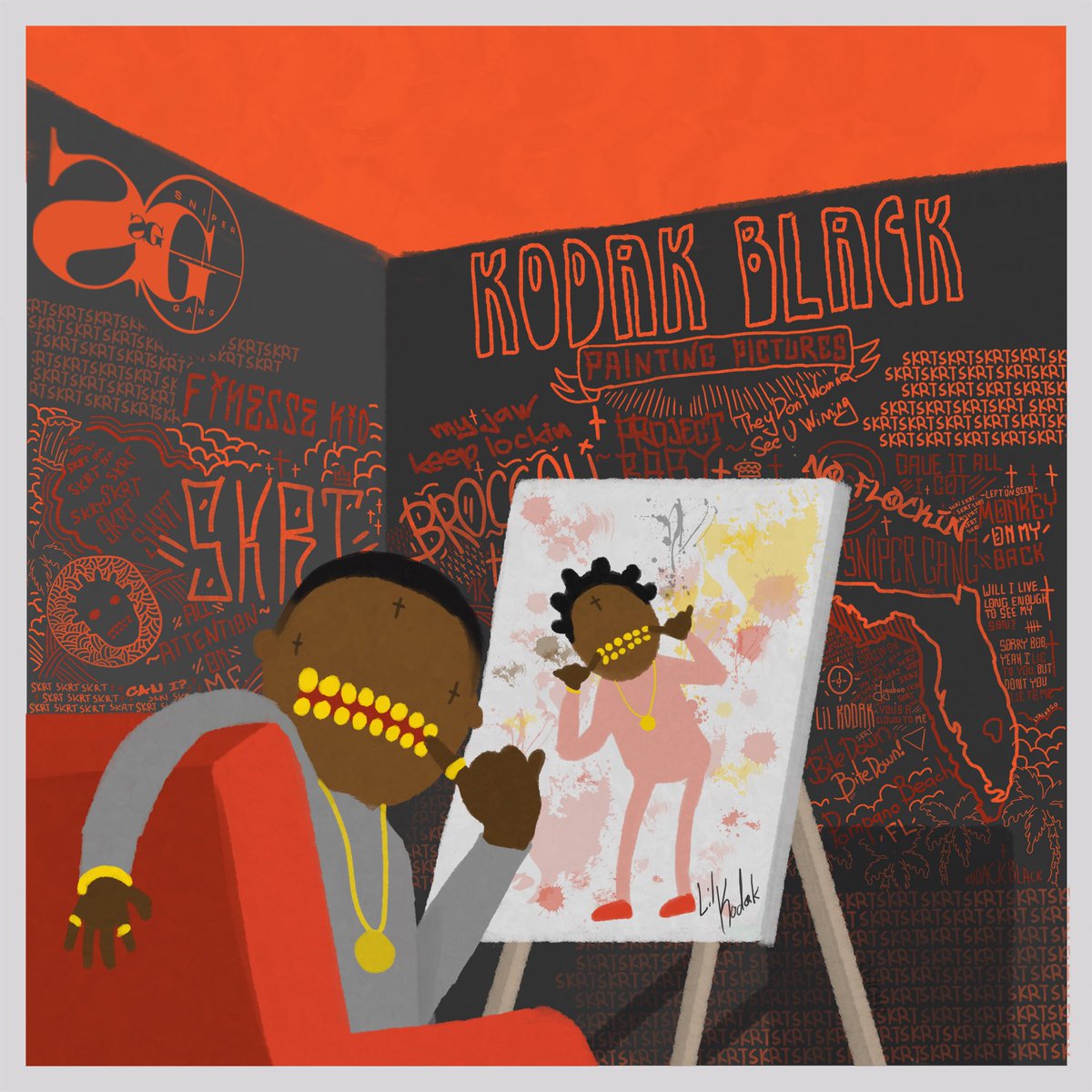 18. Syd - 'Fin'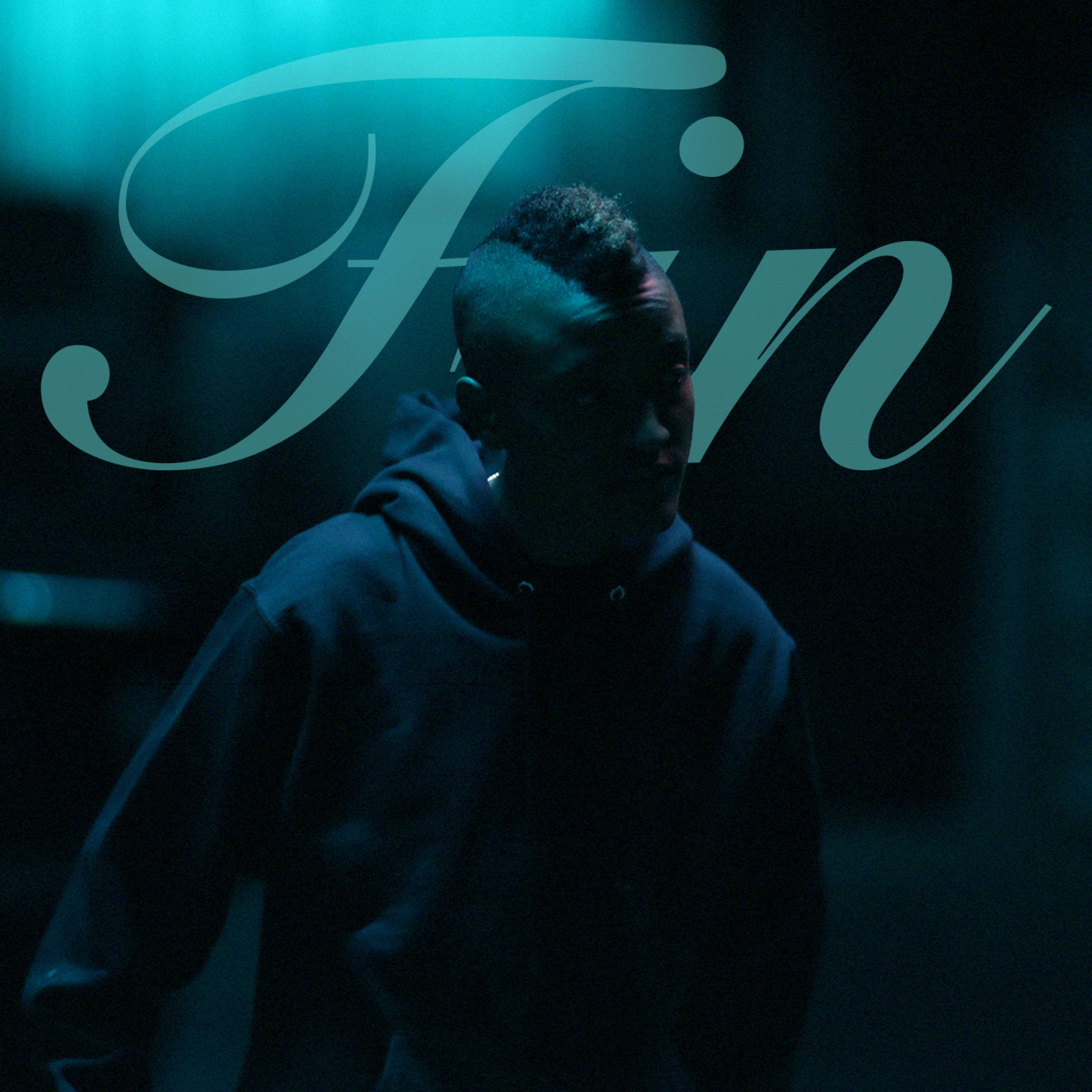 17. 21 Savage, Offset, and Metro Boomin - 'Without Warning'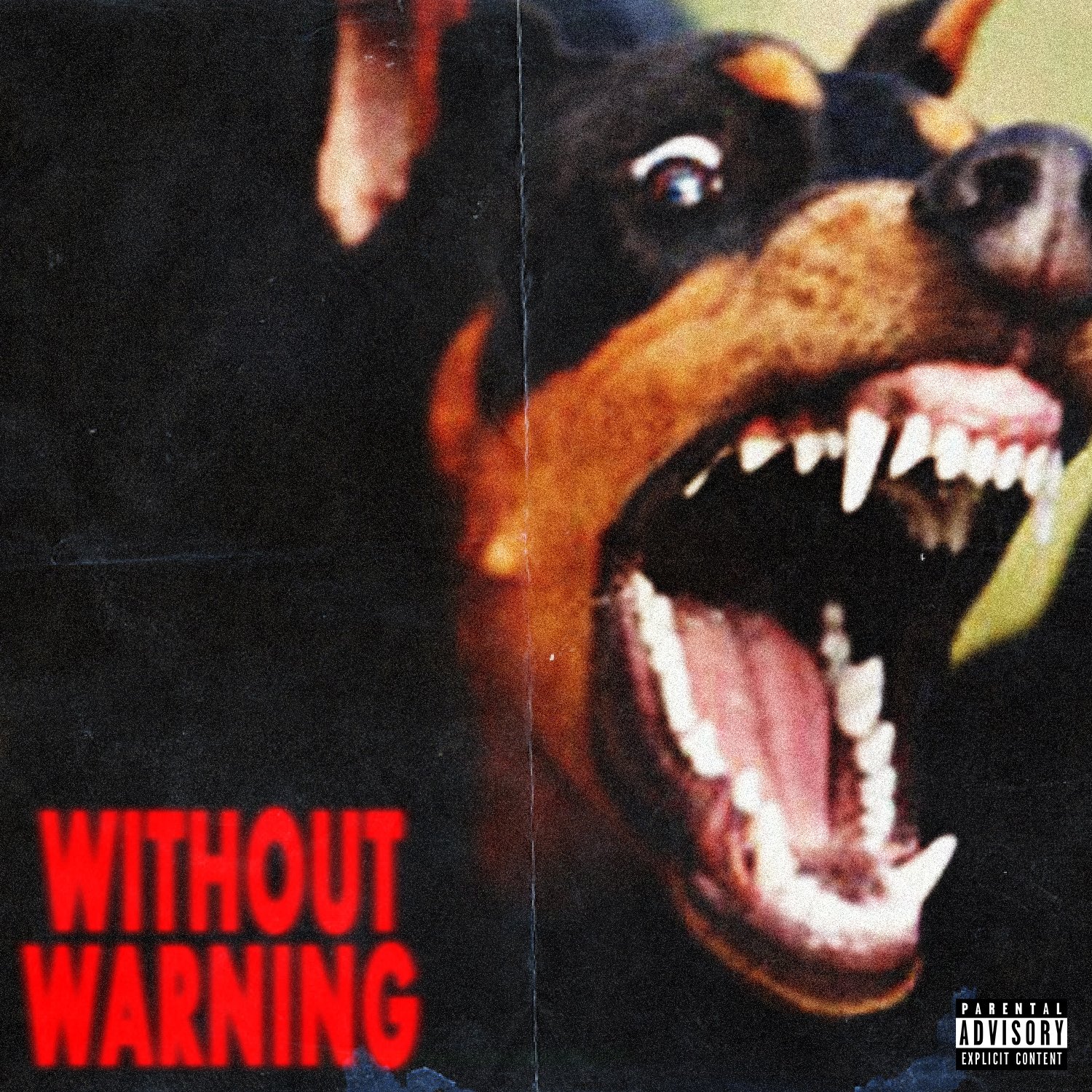 16. J Hus - 'Common Sense'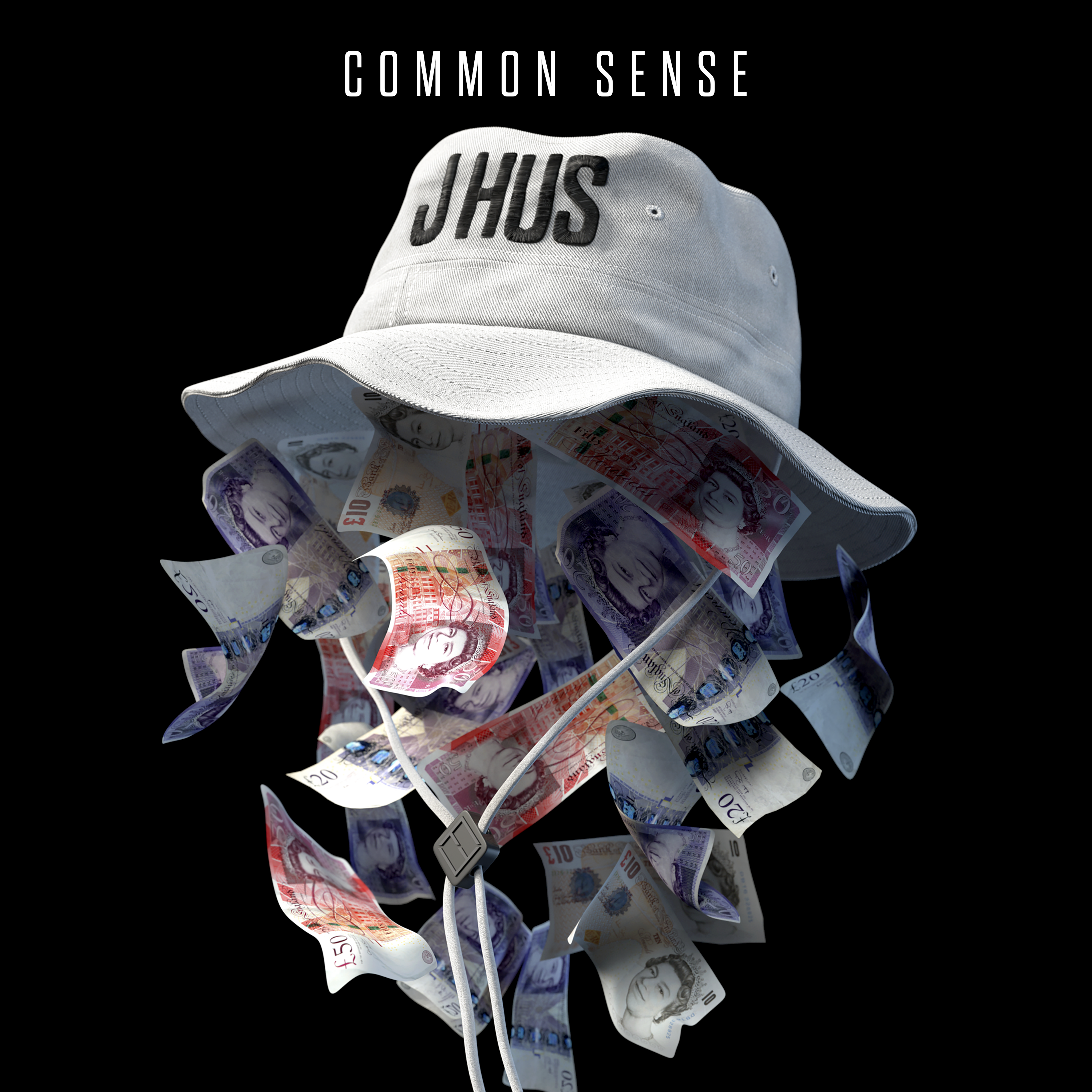 15. Brockhampton - 'Saturation II'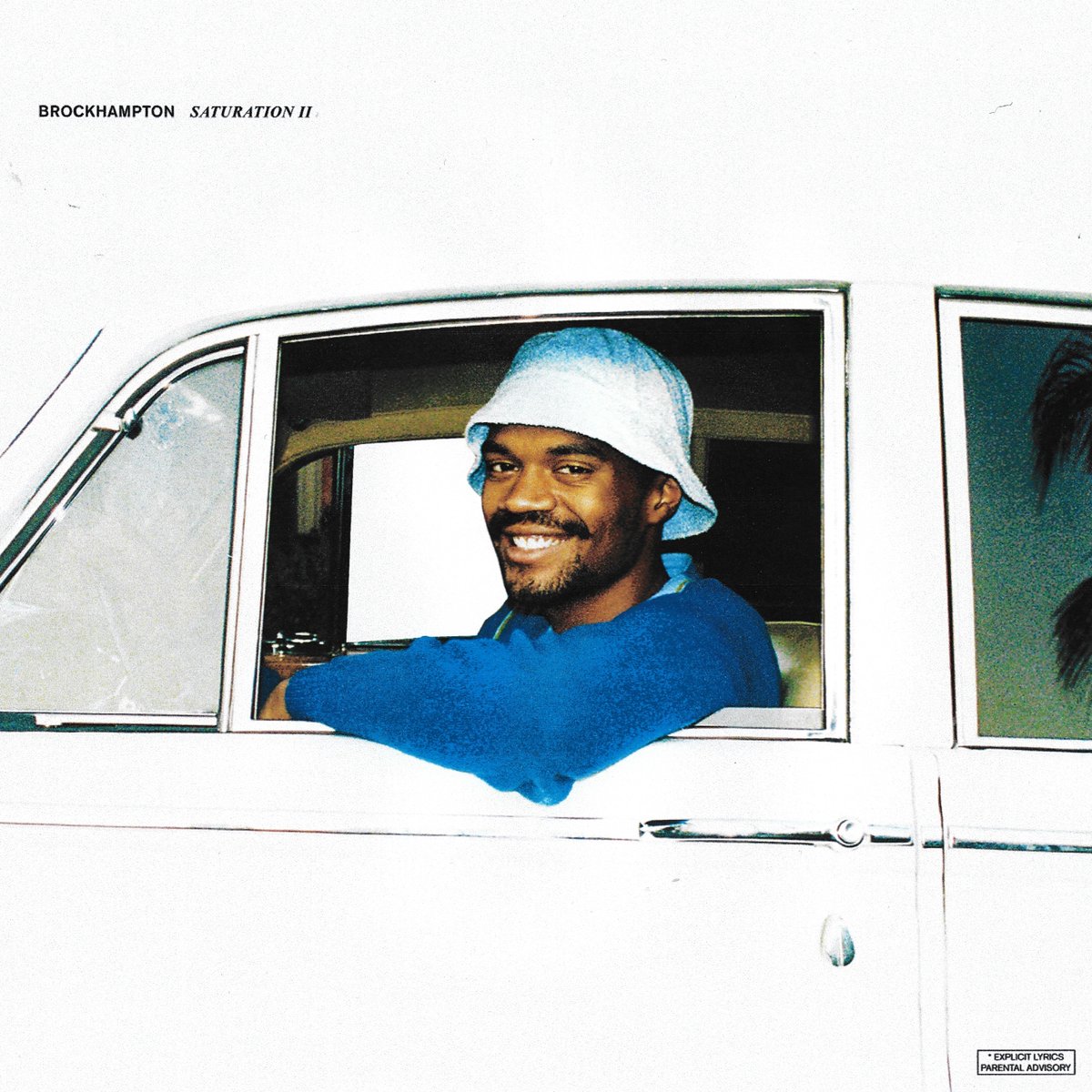 Release date: August 25
Last year, Brockhampton finally delivered their debut mixtape, All-American Trash. It was a messy but ultimately promising showcase of what each member brought to the group. It wasn't, however, an indication of how they'd work together as a unit. None of the tracks featured every member on vocals, resulting in a disjointed but enjoyable release that plays out more like proto-Brockhampton than anything. It wasn't until this year that their ambition matched their execution.
Saturation, Brockhampton's debut proper, announced their intent. Redefining what it means to be a boyband, they seemingly reached their potential with its release. Just two months later, they proved otherwise by delivering an even better album with Saturation II. Expanding upon their chemistry and introducing more experimental elements, Saturation II is everything a sequel should be. Weaving in and out of the tracks as Wu-Tang once did, Brockhampton made it obvious they were far more than just a rap collective with both of these albums. They're the southside One Direction.
Even more incredible: the best was yet to come.—Joe Price
14. Sampha - 'Process'
13. King Krule - 'The Ooz'
12. Tyler the Creator - 'Flower Boy'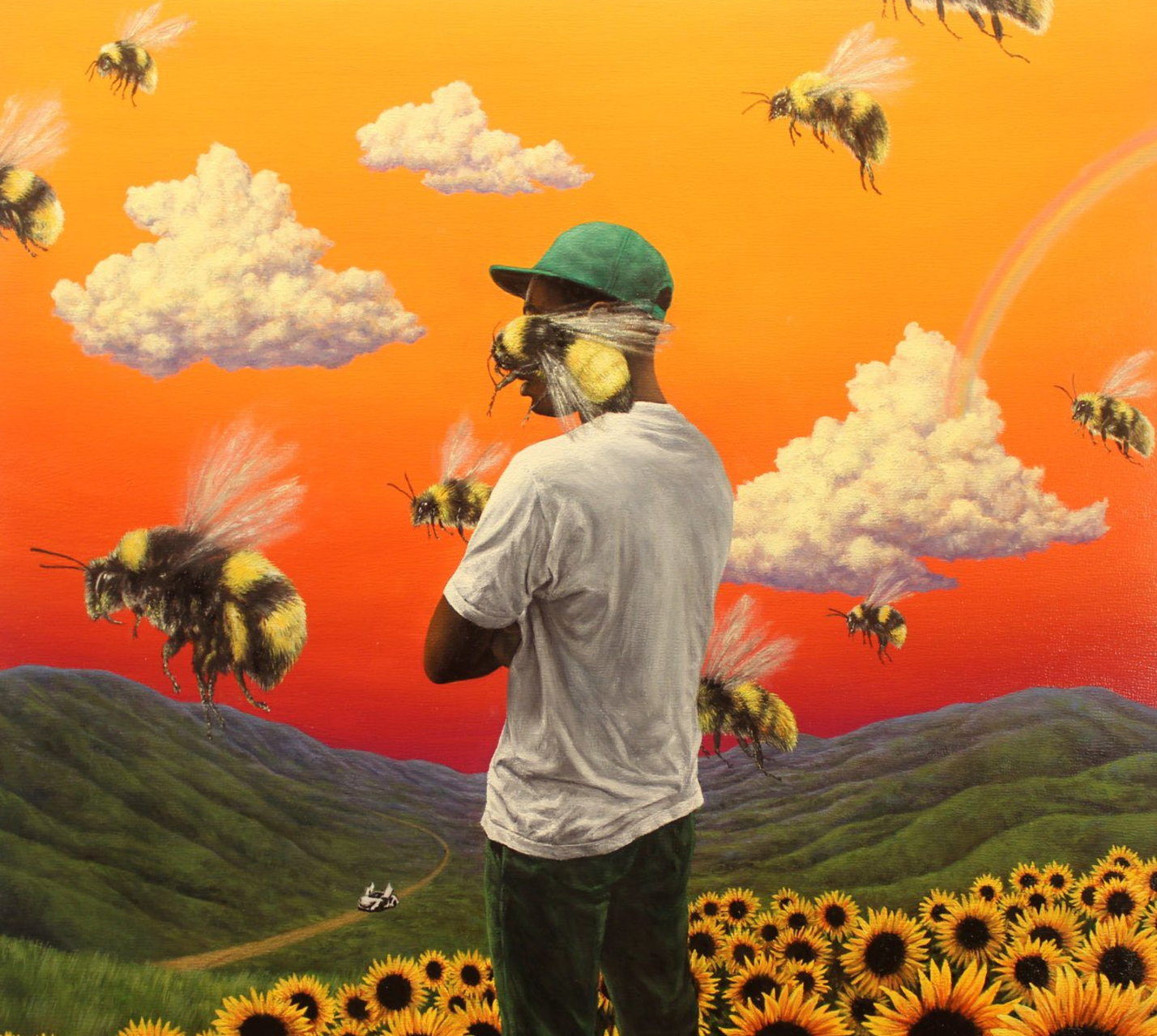 11. J.I.D - 'The Never Story'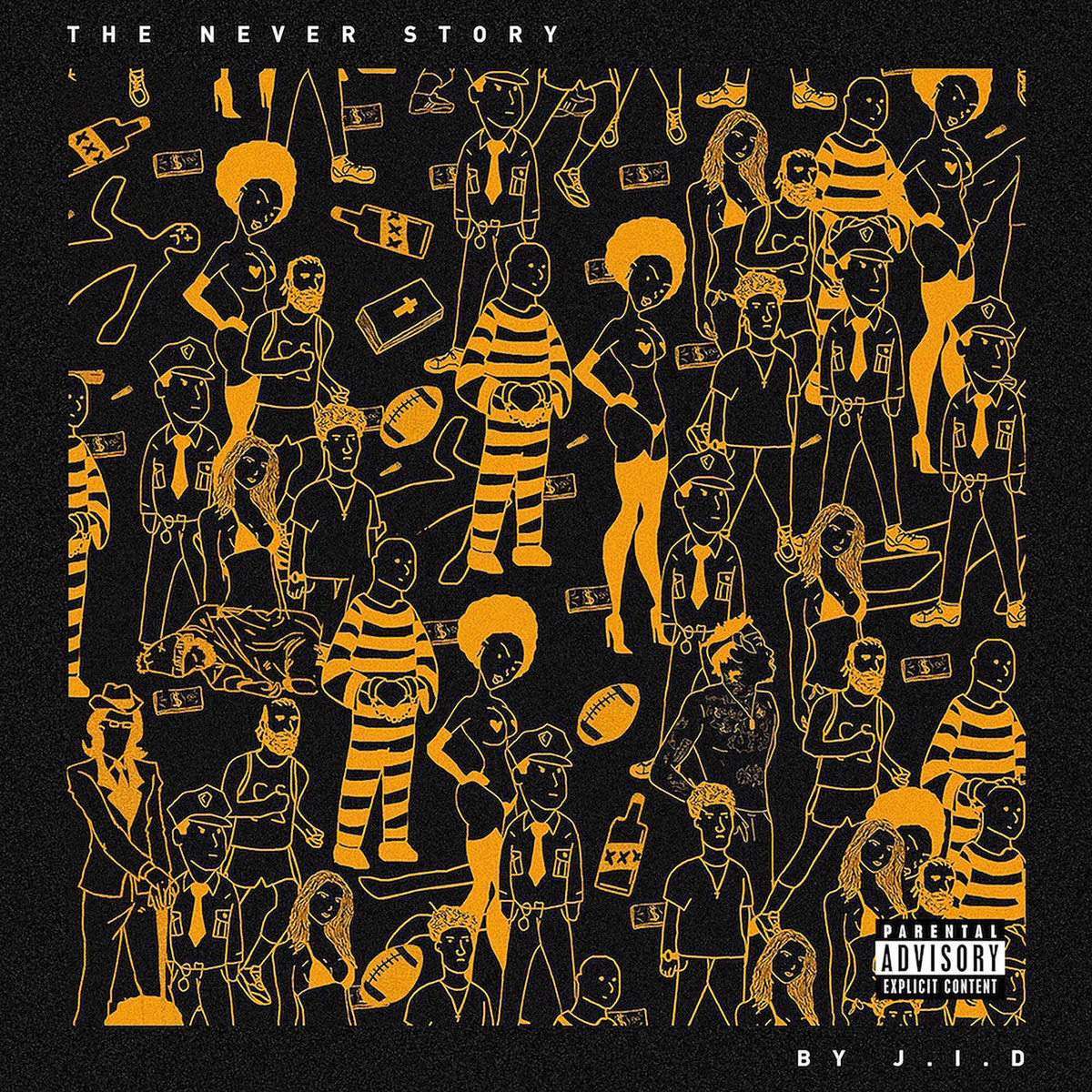 10. Ty Dolla Sign - 'Beach House 3'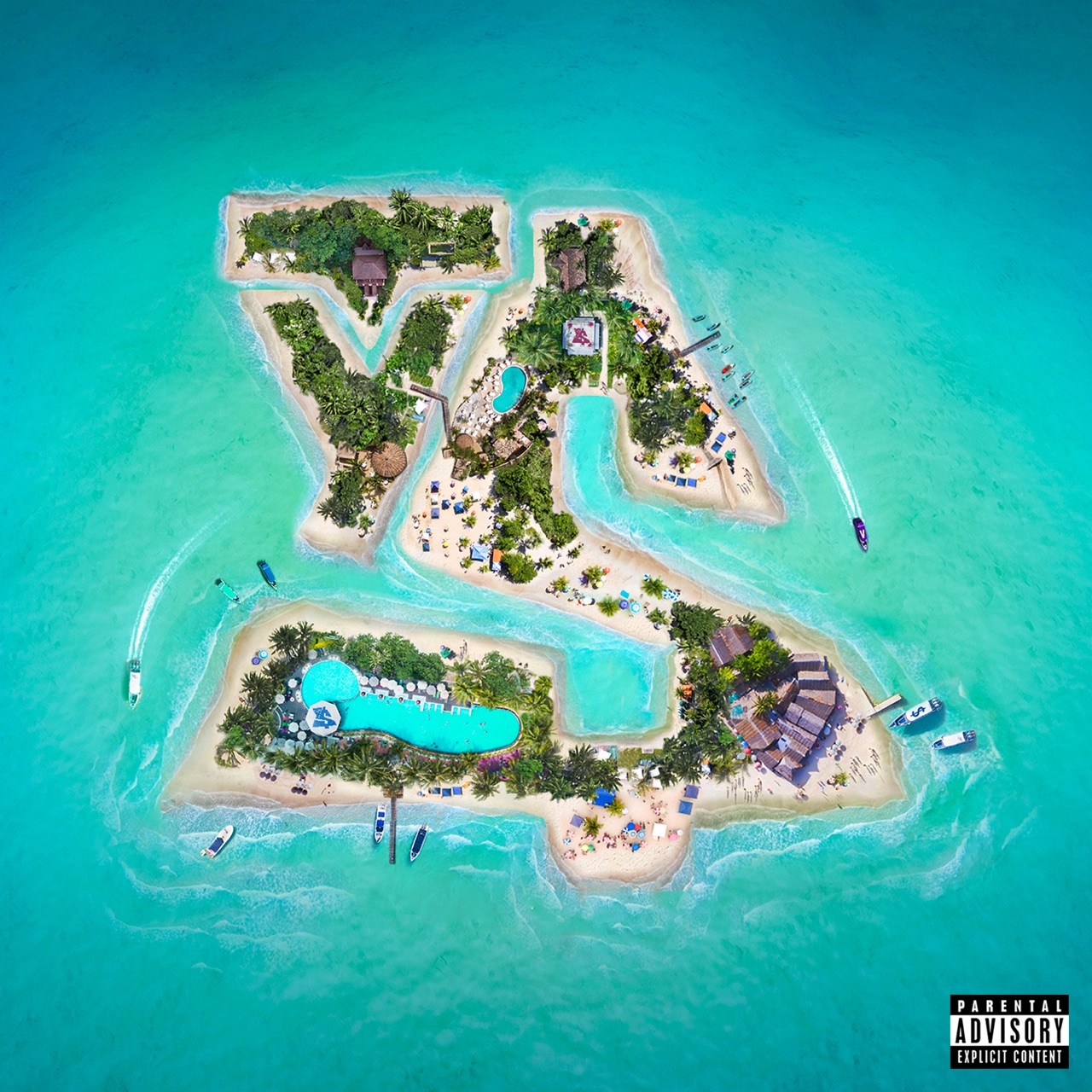 Release date: October 27
Ty Dolla $ign is best known for writing hits, for himself and others. He has multiple platinum solo songs and a five times platinum hit for his feature on Fifth Harmony's "Work From Home," but that's not what makes him so special. Ty is a chameleon, switching with ease between the worlds of pop, R&B, and rap, but whatever type of music he's making, his incredible ear always shines through.
Ty name-checked artists like Prince, D'Angelo, and John Mayer when asked about his inspirations, and Mayer himself turns up on Beach House 3, on the acoustic opening track "Famous." Although the album is an intimidating 20 tracks long, it's packed with sticky hooks and enough variety in production and subject matter to keep listeners engaged. There are radio-ready party songs ("Ex," "Love U Better"), rap collaborations ("Don't Judge Me," "Don't Sleep Me"), slower moments ("Message In a Bottle," "Famous") and even love songs ("Lil Favorite"). But Ty's at his very best on Beach House 3 when he's belting out ballads—highlights like "Dawsin's Breek" and "Droptop In The Rain" are huge pop songs made by a J Dilla-loving, bass guitar-playing, songwriting genius.—Alex Gardner
9. Future - 'FUTURE'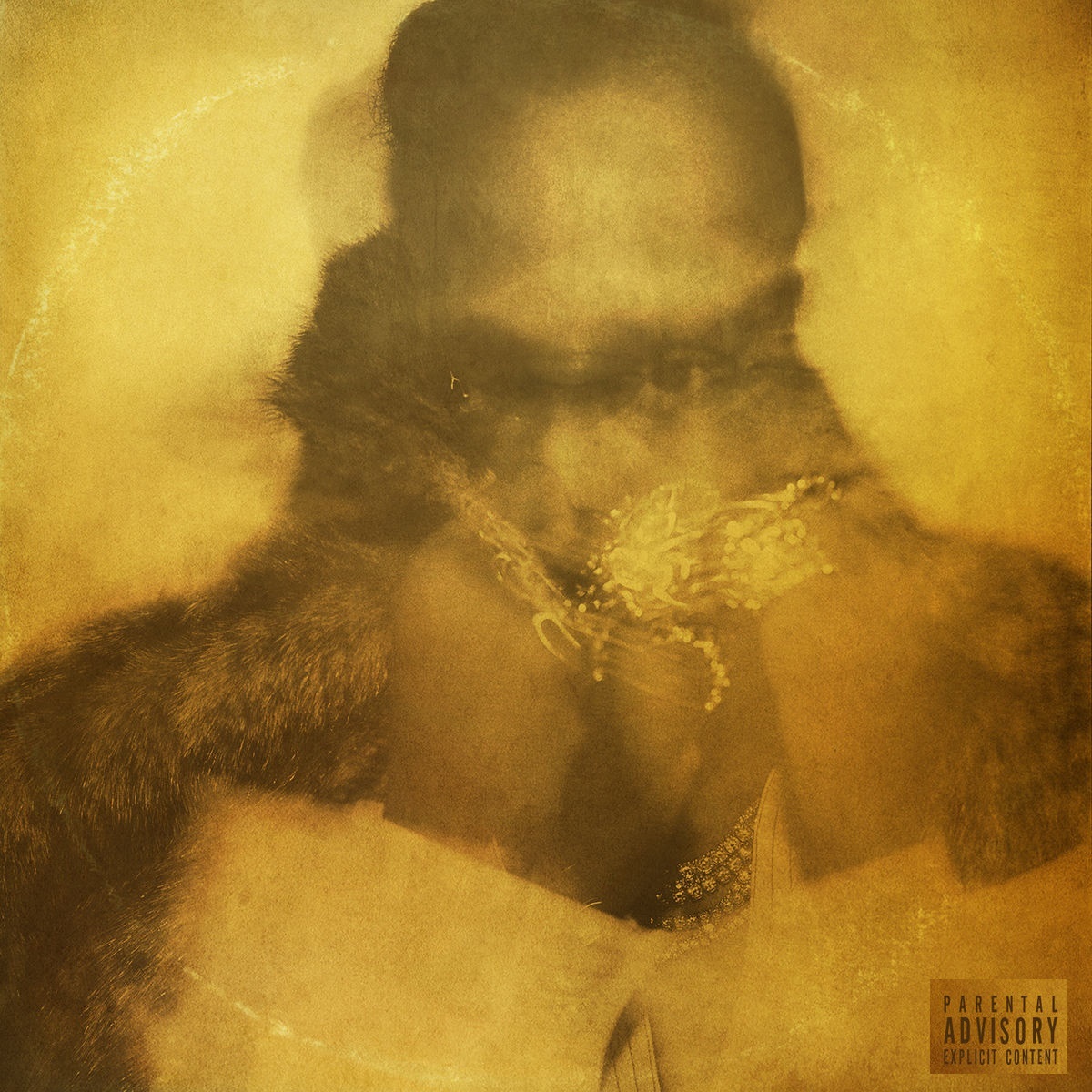 8. Vince Staples - 'Big Fish Theory'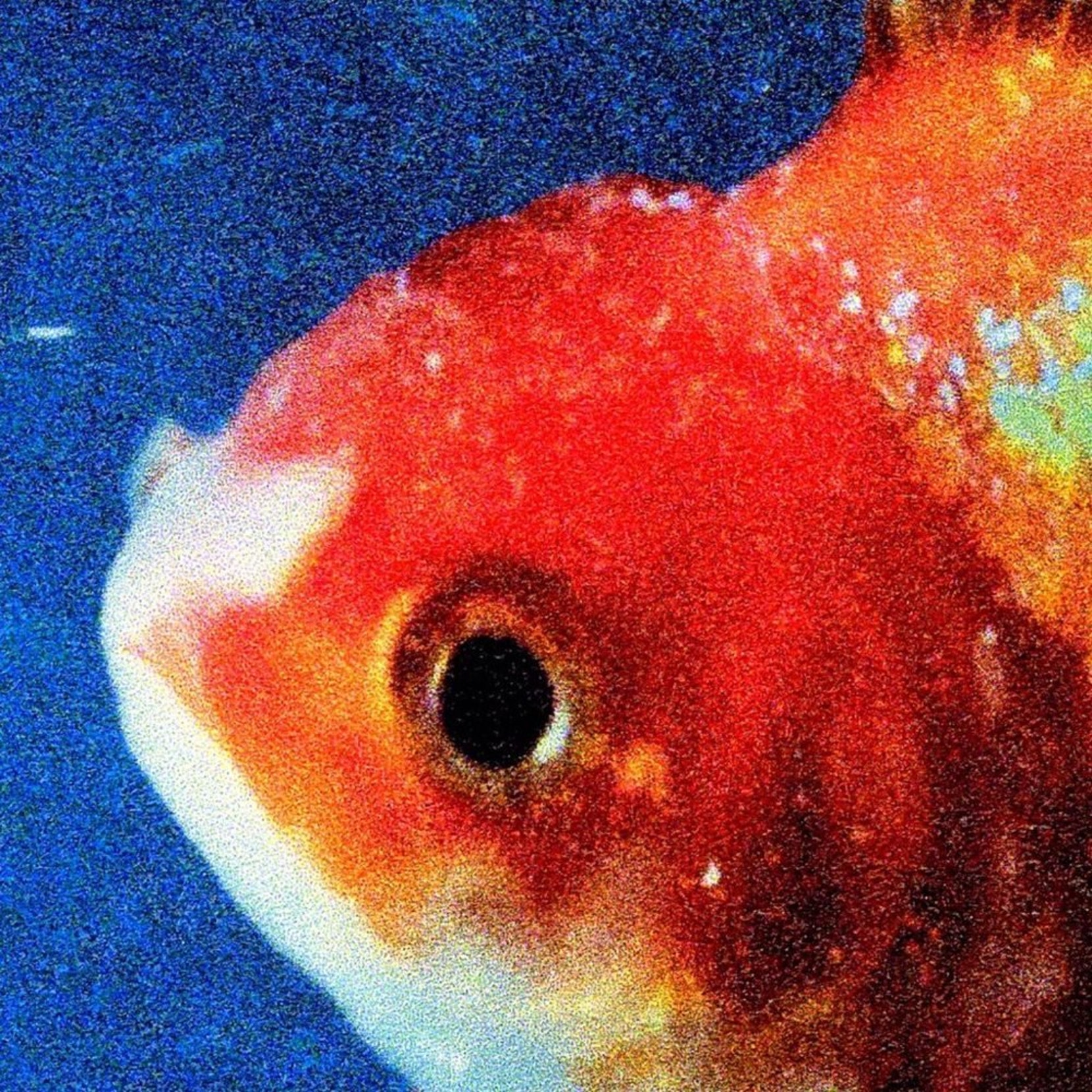 7. Daniel Caesar - 'Freudian'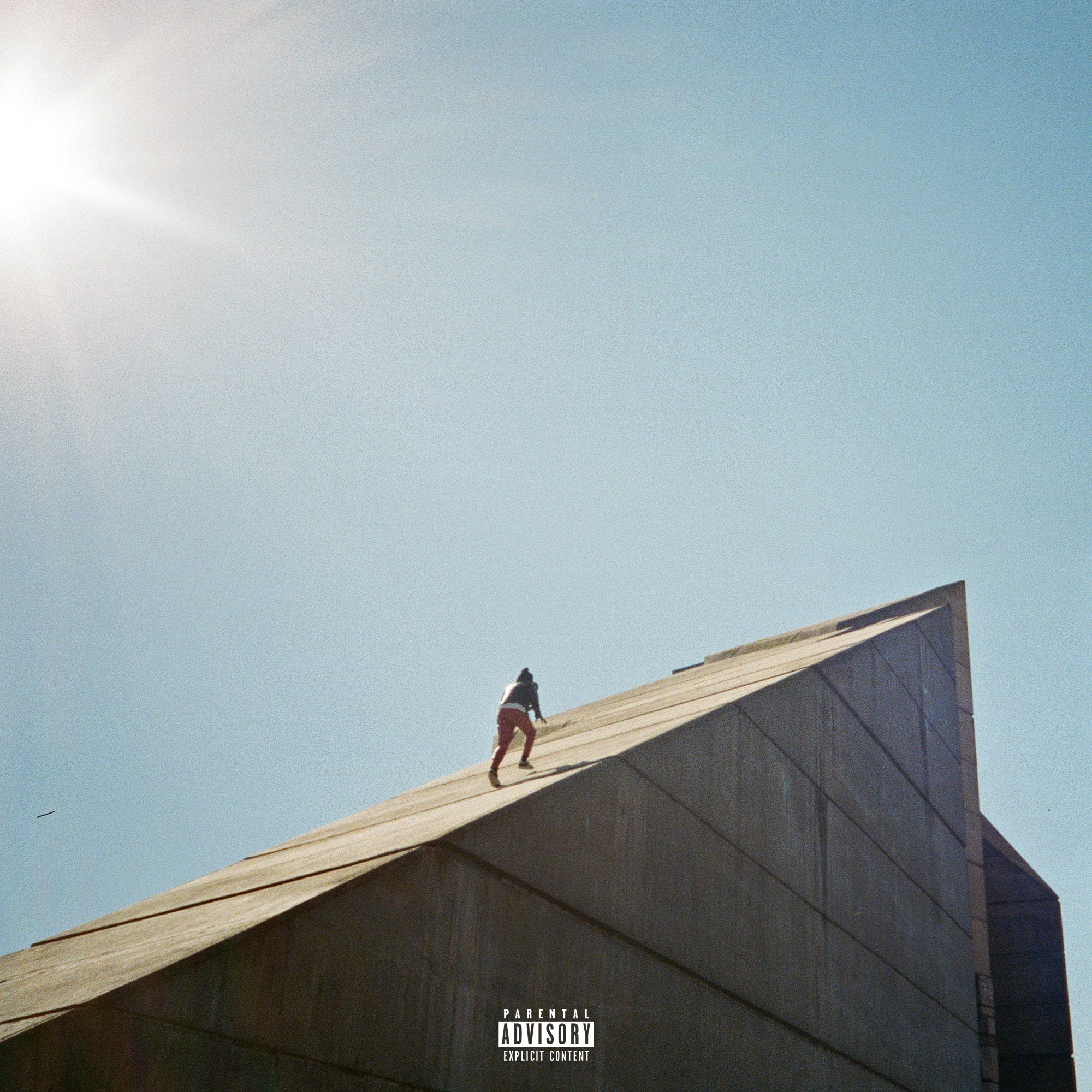 6. Smino - 'blkswn'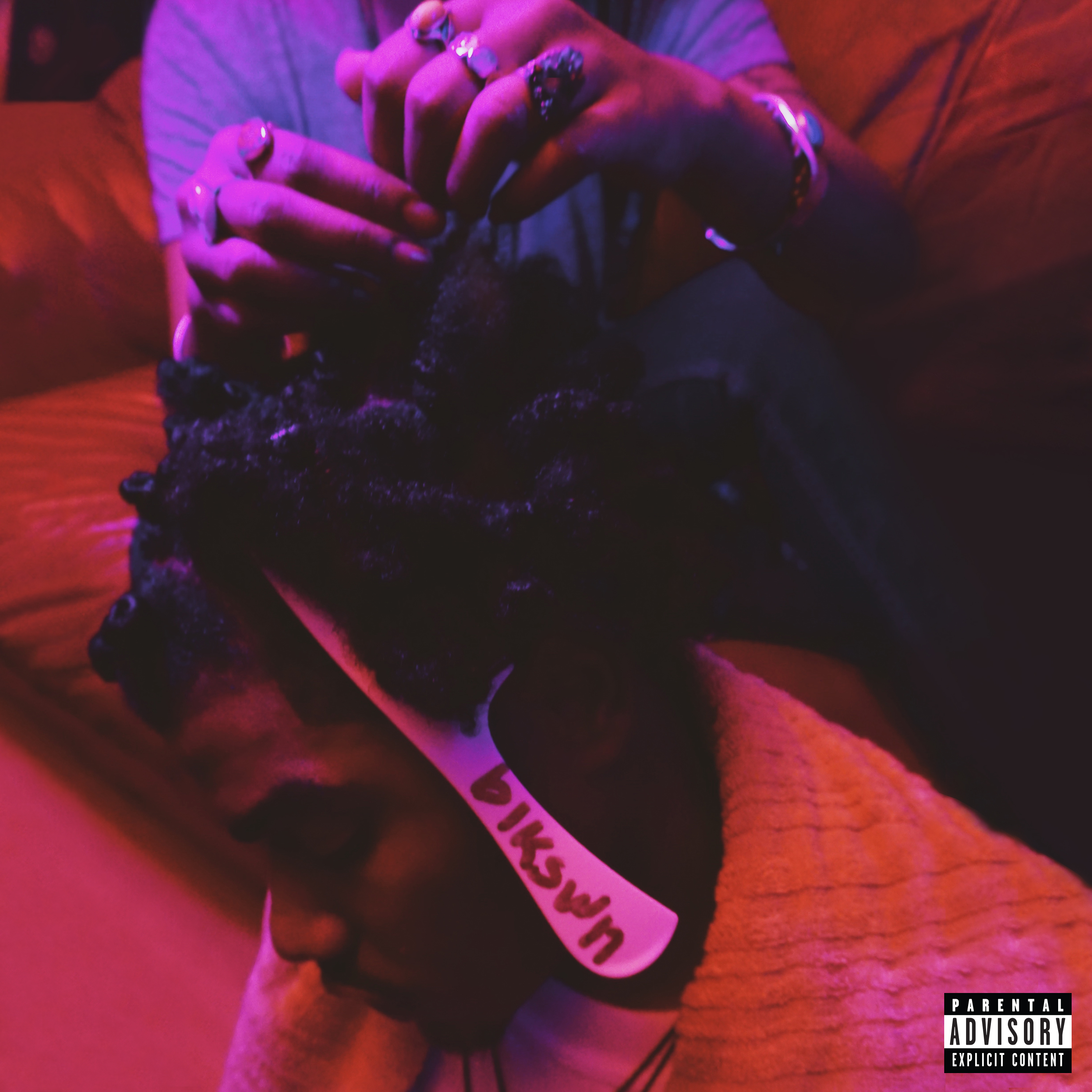 Release date: March 14
2017 wants us to believe that projects don't matter as much anymore. But the occasional bullseye album still rises above any playlist, whether it defines a moment in growth and maturity (Acid Rap), or gives voice to a movement (To Pimp a Butterfly). Albums still hold weight when they make a statement, and St. Louis rapper Smino makes many with his full-length debut. Black is beautiful, love deserves to be cherished, and no rising artist can rap and sing as well as Smino. He's a gymnast on blkswn, somersaulting his way through Monte Booker's production, flipping from one flow to the next, keeping boredom at bay despite an intimidating 18-track length.
Few active artists can claim such an exhilarating control of pacing, verse for verse, especially when faced with such forward-thinking production that could drown out a lesser vocalist. Be it the crooned money notes on "Edgar Allen Poe'd Up" or the accelerating raps dancing across "Glass Flows," this album constantly encourages its audience to ask, "How does he do that?"—Alex Siber
5. Jay Z - '4:44'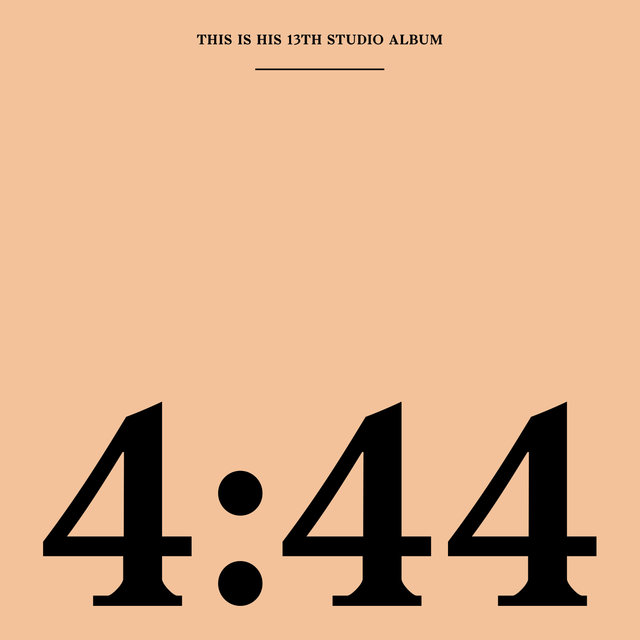 4. Brockhampton - 'Saturation III'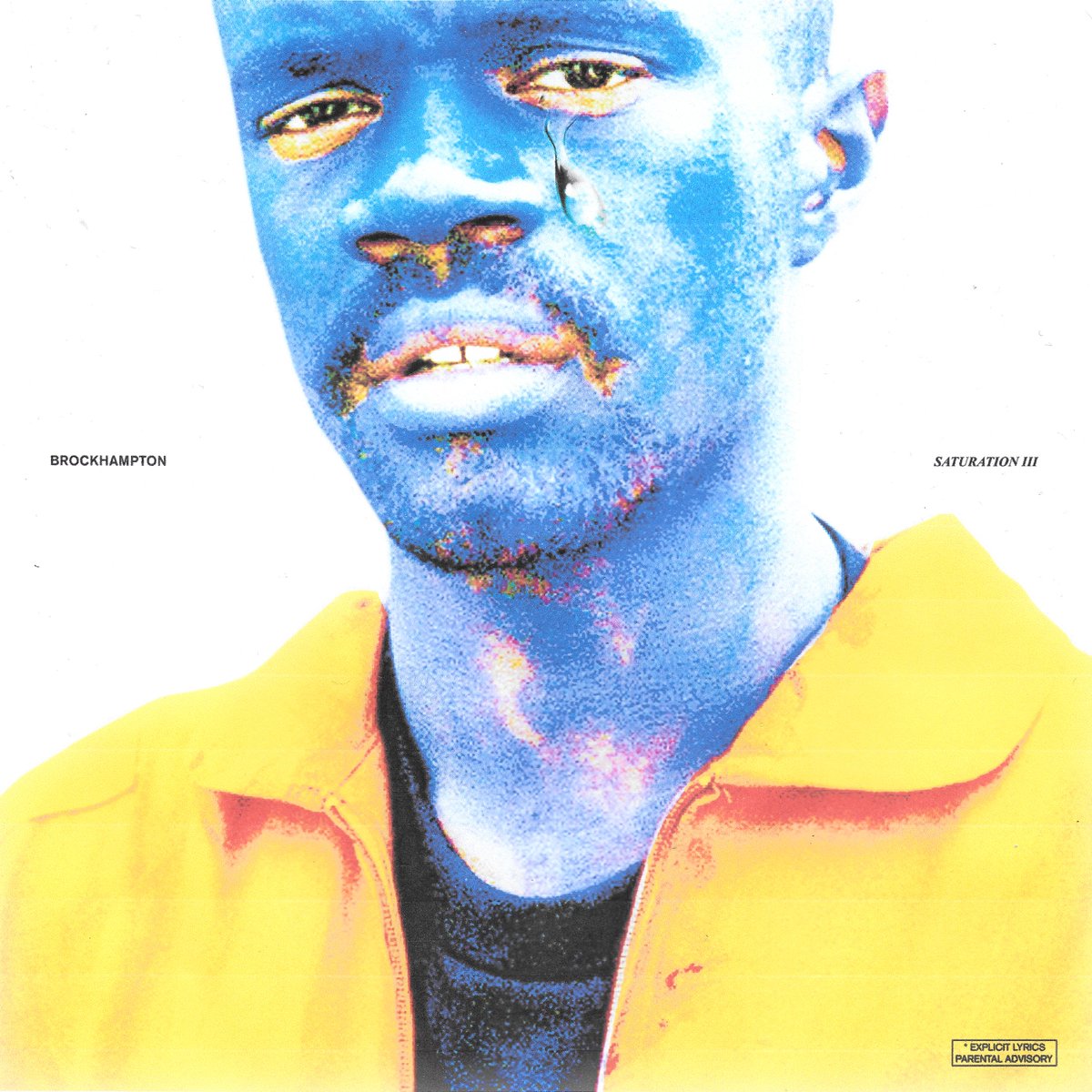 3. Lorde - 'Melodrama'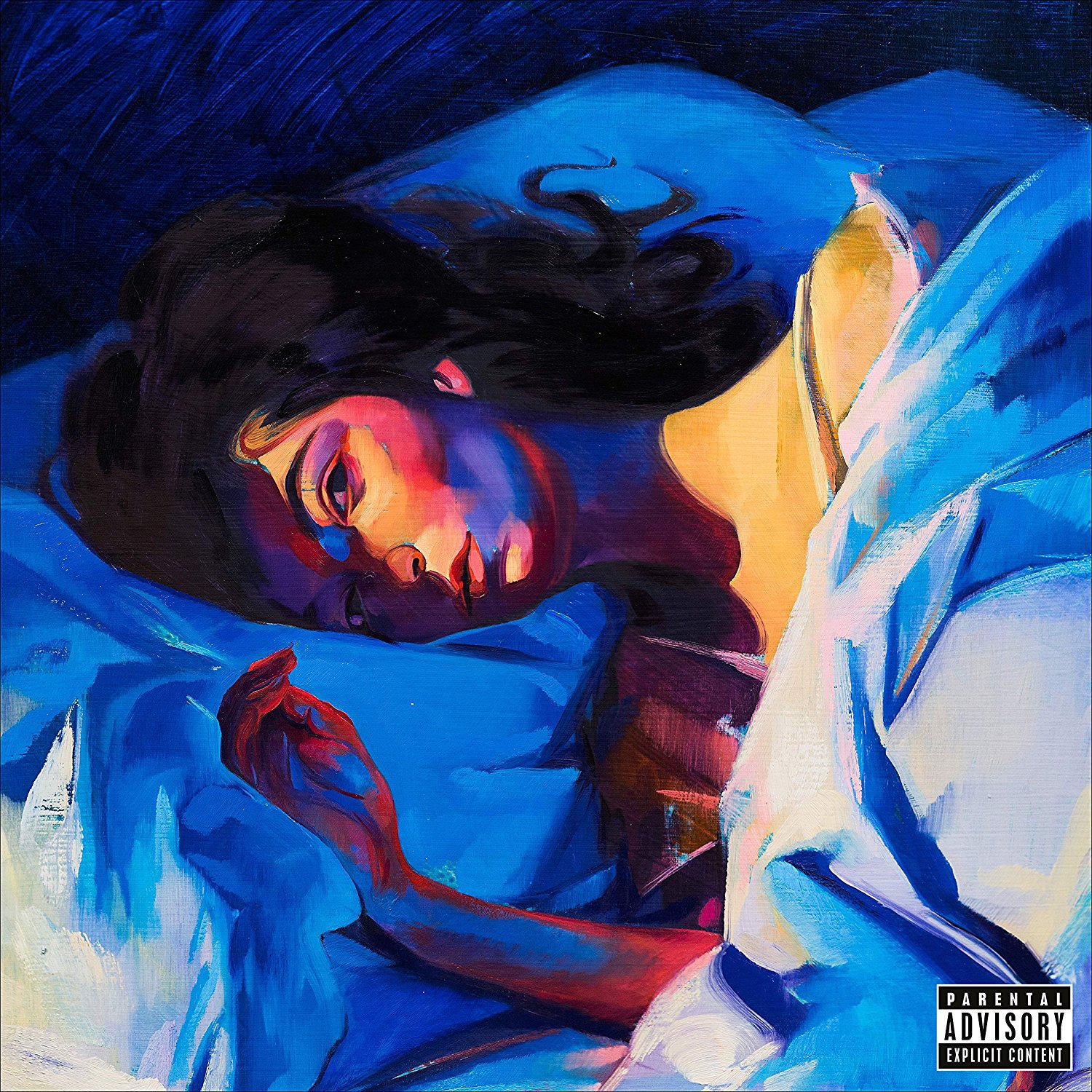 2. SZA - 'CTRL'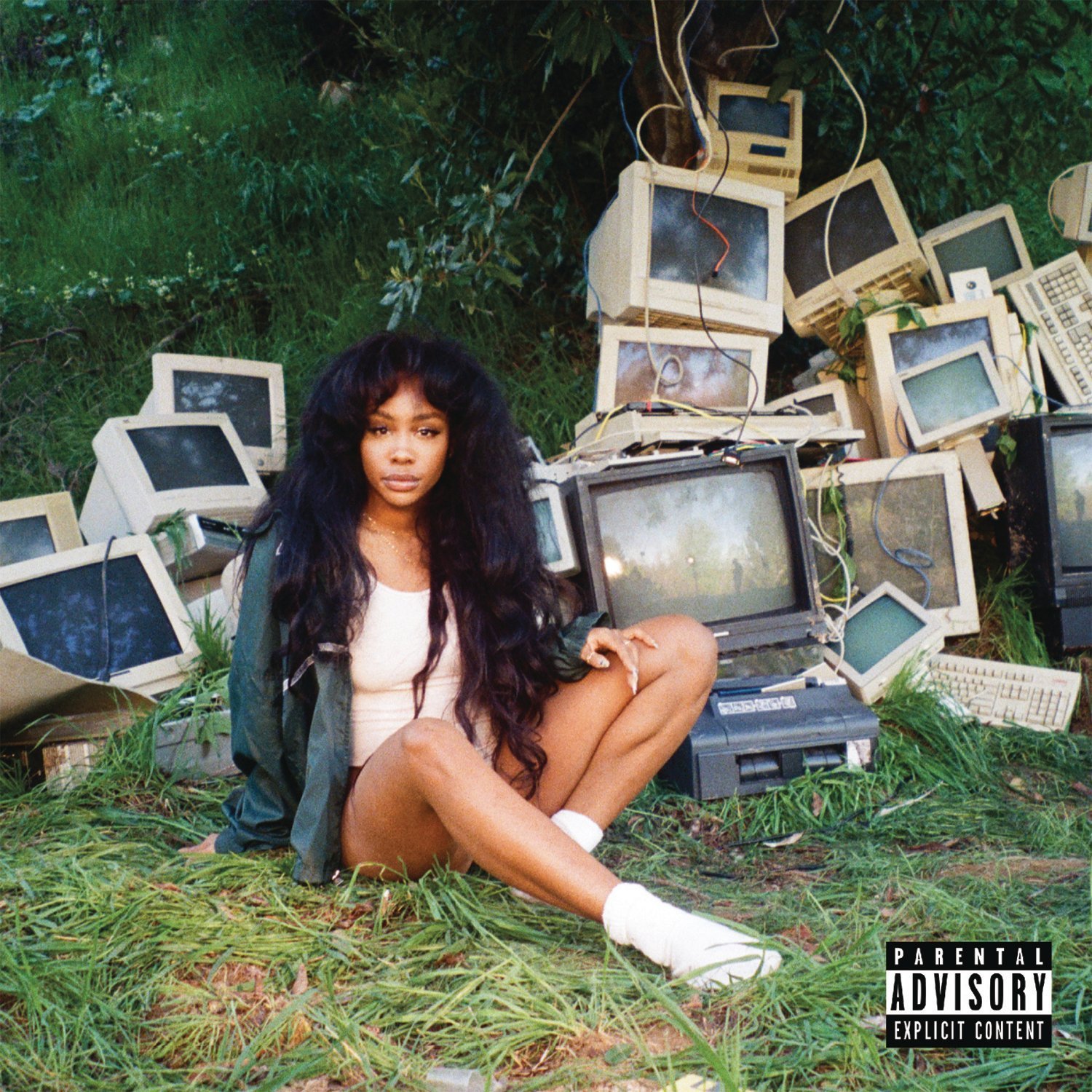 1. Kendrick Lamar - 'DAMN.'