Benjamin Earl Turner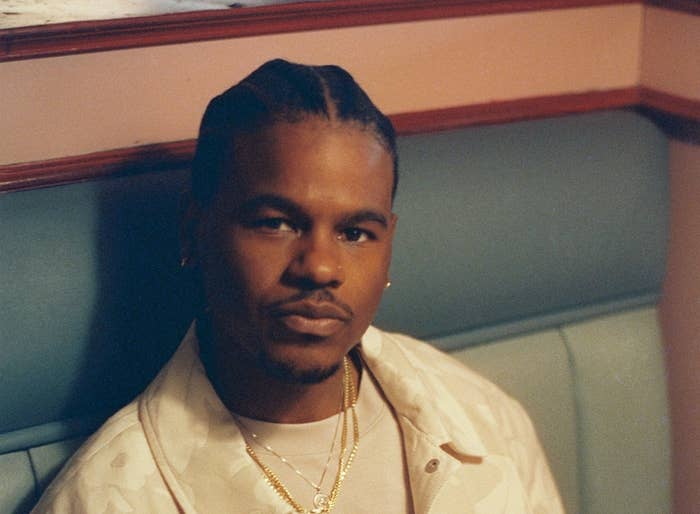 Before I knew who Benjamin Earl Turner was, at least three people sent me a link to his latest video and said I had to watch. I am an obnoxious person and skeptical of everything, so before I watched, I Googled. The first thing I discovered about Benjamin Earl Turner is that he's a successful actor. He's had roles in shows like Snowfall and Blindspotting. I had never seen either.
But as an obnoxious person, I already had doubts. I assumed that he's got advantages like connections in the film world and budgets to make high quality videos. I was ready to hate on it, or at least employ a critical viewpoint.
So I watched, and I'm convinced that it's impossible to hate on this. Benjamin Earl Turner's intense, lyrically-fueled style is enough to demand attention, but his music video for "HEADSPACE/BENT" is incredible, one the most stunning music videos in recent memory. I won't give away too much, but the video is directed by Abteen Bagheri, shot by a team on 16mm film, and stars Benjamin alongside his seven-foot tall animatronic sidekick. It was independently funded.
Hearing from Benjamin, it's clear that he's aware of what it takes for an artist to go all-in on their vision, and also of his own advantages: "My experience making this video opened my eyes to how critical it is that other creatives get this opportunity," he says. "I think in many ways artists go a long time without ever having investment in their ideas. This morphs into self-judgment, perpetuating the false narrative of not being 'good enough.' I believe instead there are a bevy of artists out there who might move the world by their work, if they had some of the resources to do so."
On the music side of his career, Benjamin Earl Turner has already collaborated with artists like Noname and Saba, done a Boiler Room performance at Art Basel, and headlined a show in Paris. Even with those accomplishments, this "HEADSPACE/BENT" release feels like a dramatic inflection point, and according to Benjamin, he's just getting started.—Jacob Moore
Wisp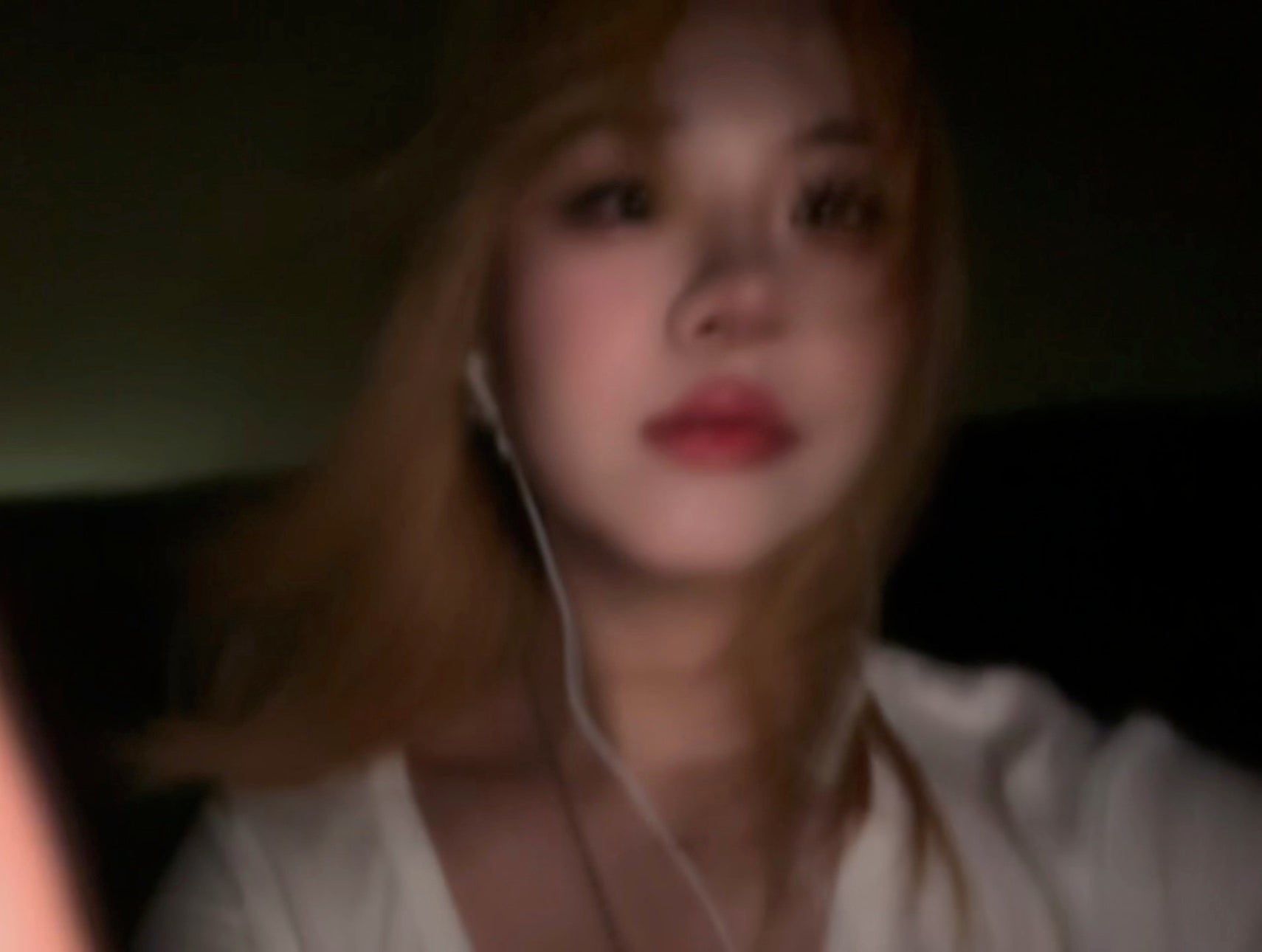 In music, as in the fashion sphere, trend cycles have proven to be quite productive in terms of innovating and reworking fads of the past into contemporary phenomenons. Shoegaze seems to be the latest genre to receive this transfigurative treatment. From renewed interest in acts like Slowdive and My Bloody Valentine, to the emergence of "bootgaze" and new artists like Wisp, all signs are pointing towards the glorious return of shoegaze.
Born and raised in San Francisco, Wisp recounts always having a deep interest in music. She consumed so much she resorted to burning CDs to keep track of her monthly obsessions and played violin in school for nearly five years, eventually realizing that the only way to appease her love for music would involve dipping her toes in its waters. Speaking on this defining moment and her biggest sonic influence, Whirr (see also: Wisp's Instagram handle), she shares, "I vividly remember listening to their music for the first time a couple winters ago, and it made me realize my love for music was beyond just enjoying it on a bus ride.'' This shift from passive listener to active participant finally took place this Spring when she sang over her friend's beat and wrote her first song.
Since then, Wisp's released two singles, "Your face" and "Tangled dreams," both of which indicate a very promising future for the young artist. Conceptually inspired by the likes of Title Fight, Oeil, and Cocteau Twins, Wisp is concerned with the business of producing all-consuming music that creates a mystifying veil between its listener and the outside world.
"The best way I could describe my music is like being underwater. I want it to be an experience, immersive, and hard hitting," she offers as footnotes to her sound. True to her words "Your face," her latest single, feels like a wolf in sheep's clothing. Possessing the tenacity of '90s alt-rock, disguised under her "eerily ethereal" blanket-like sound, the song exemplifies all of the winning properties of Wisp's take on shoegaze.
With just two songs out, but a fast-growing audience (over 800,000 monthly listeners on Spotify) and a growing shoegaze-hungry, cult-like following, it is only a matter of time before Wisp becomes Gen-Z's go-to ethereal fix.—Olive Soki-Kavwahirehi
Asha Imuno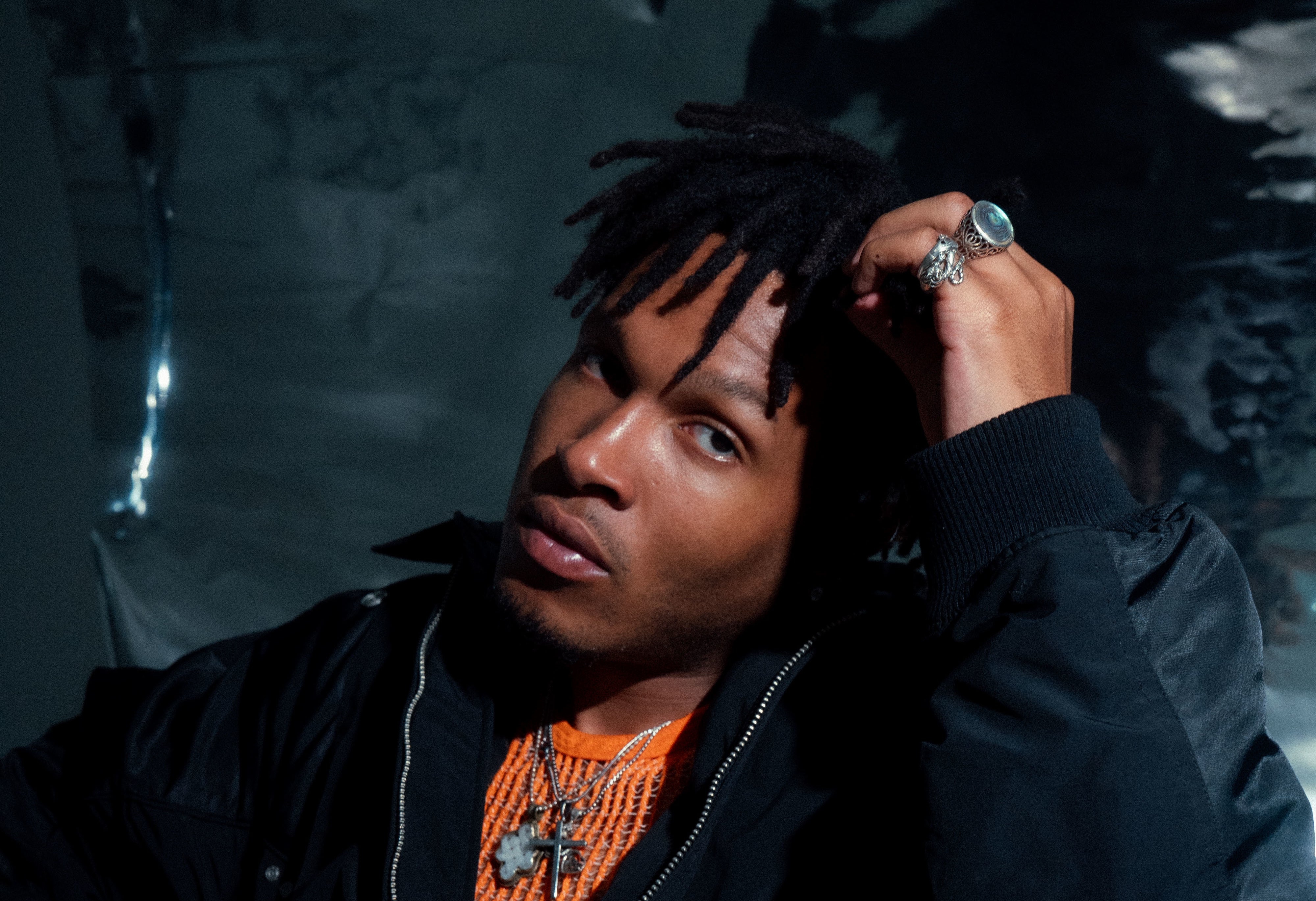 For better or worse, we participate in discussions based on microtrends, eras, and alternate timelines. Artists can depart from their sound and aesthetic in favor of left-field music or presentation. Even rap royalty Missy Elliott recently stated that sophomore albums are "very PIVOTAL" and remain the best time to "experiment." But what happens when experimentation is already in your DNA before your debut album is even released? You get rapper/singer/producer Asha Imuno.
Asha Imuno has been making waves since the release of his 2020 mixtape Good News. The Inland Empire native showcased his penchant for storytelling and Kendrick-adjacent vocal inflections. The tape has a distinct, confident West Coast feel that serves as a fine intro for any artist. Making that entrance at 19 will always be impressive and hints at the depths he is willing to plunge into.
"[I was] fresh off the porch in LA, learning how to use my voice to tell my story and wear my influences," says Imuno, reflecting on the mixtape.
Nearly three years later, Asha Imuno undergoes an all-around metamorphosis in real time. His locs grow out (with ample hang time) and his sound matures with more time spent away from the porch. Imuno further rejects classification in the rollout for his official debut album, PINS & NEEDLES. Singles "PUSHING BUTTONS" and "DID I CALL IT A BAD TIME?" tease two wildly different tones, the former embodies the "dark moment of reflection" necessary to recall crashing his Honda Accord, while the latter, featuring ATL's Rizz Capolotti, is best heard cruising with your seat irresponsibly slouched back. The irony is not lost on listeners, firmly existing on the spectrum of alternative, funk, hip-hop, and R&B.
When it comes to discussing Asha Imuno, he's roaming in a captivating direction that doesn't veer off the path he's already established. Knowing yourself early on and experimenting past your boundaries will pay off when the mastering is done and the work is out. Maybe we're putting the cart before the horse discussing his debut, or maybe we're just excited to see what road he's paving. Asha Imuno has points to prove and demons to confront. We say lead the way.—Patrick Ong
Searows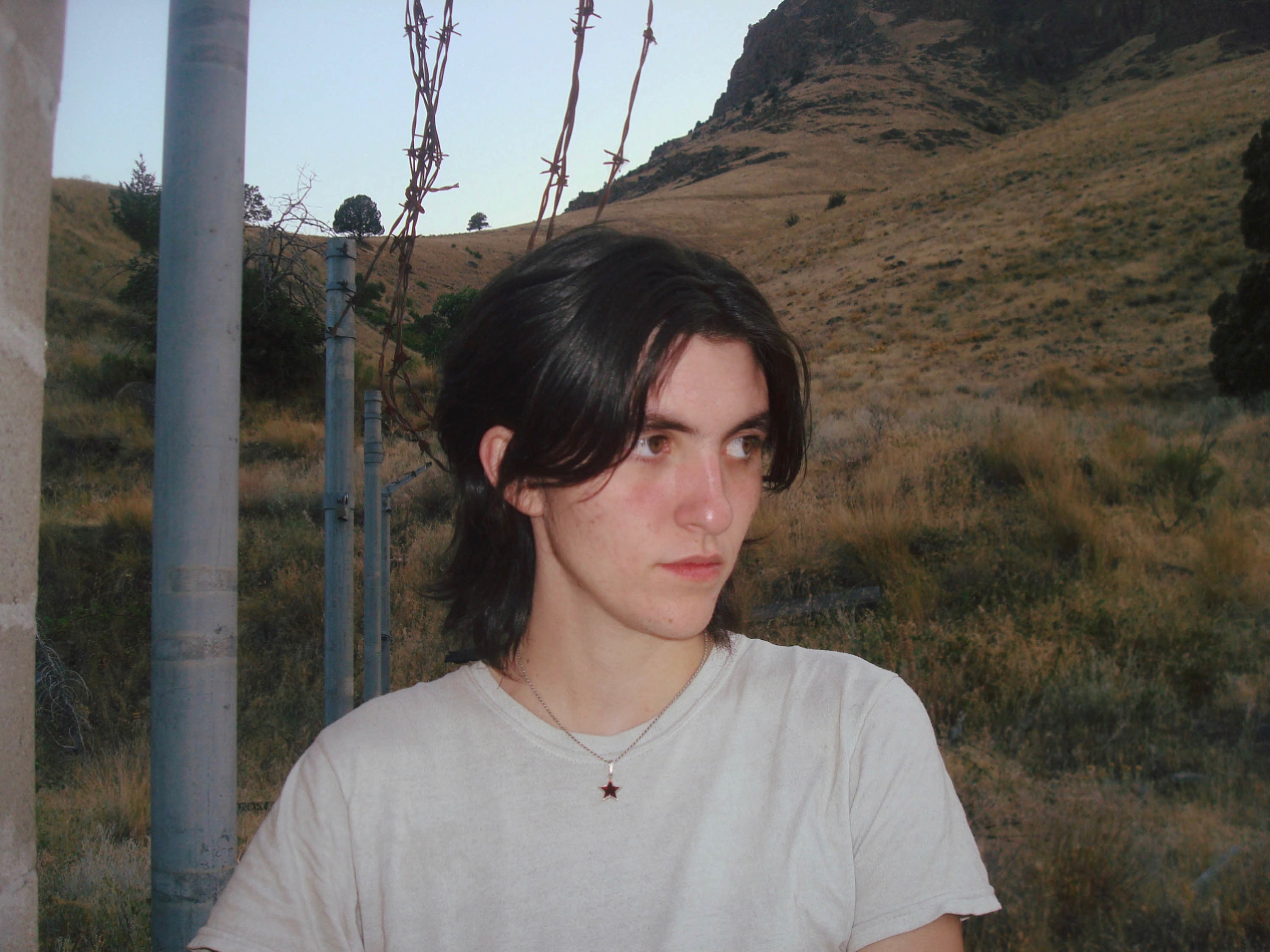 Searows, the musical project of Kentucky-born, Oregon-raised musician Alec Duckart, released his first album Guard Dog in 2022 after a few years of making covers and mash-ups of indie rock and folk songs on TikTok. Looking back at those cover videos, which started to pick up attention and views, Searows' gentle but commanding voice is the star. When he started sharing snippets of his own music, listeners' reactions were even stronger.
"I didn't really feel like I knew what I was doing while I was making Guard Dog," Searows tells us. "I was learning everything as I went and I still felt like I had to stick to what I already knew how to do. That album was pretty much just my voice and a lot of guitar layers."
Guard Dog is an intimate, acoustic record, washes of guitar providing a backdrop for Searows' vivid lyrics, and the independently released record reached an audience far and wide, from fellow artists like Ethel Cain (who invited him to perform at a show) and Gracie Abrams to—somewhat surprisingly—Kendall Jenner, who posted "Keep The Rain" on her Instagram story.
This year, Searows has released three songs and his new EP, End of the World, is out November 10. "I think I had a lot more confidence in myself as a producer going into this project," he explains. "I still use GarageBand to produce everything which is still a bit limiting, but I'm so comfortable with it at this point. I also had to let go of a little bit of control with this EP by having other people play on some of the songs."
"I invited some really wonderful musicians I know to play drums, upright bass, and piano on a couple of the tracks in a studio which inspired me to go back home and add upright bass and piano to some of the other songs on my own (two instruments I don't really know how to play)."
With an indie-folk sound that should appeal to fans of Phoebe Bridgers' sweeping choruses, Bright Eyes' detailed lyricism, or the hushed emotion of Clairo, Searows is building the foundation for a long career of tugging at his listeners' heartstrings. "I Have More Than Enough" is Searows latest single and demonstrates the richer, more dynamic sound of the new EP. Catch Searows live on Gracie Abrams' fall tour in Europe, which just started.—Alex Gardner
bby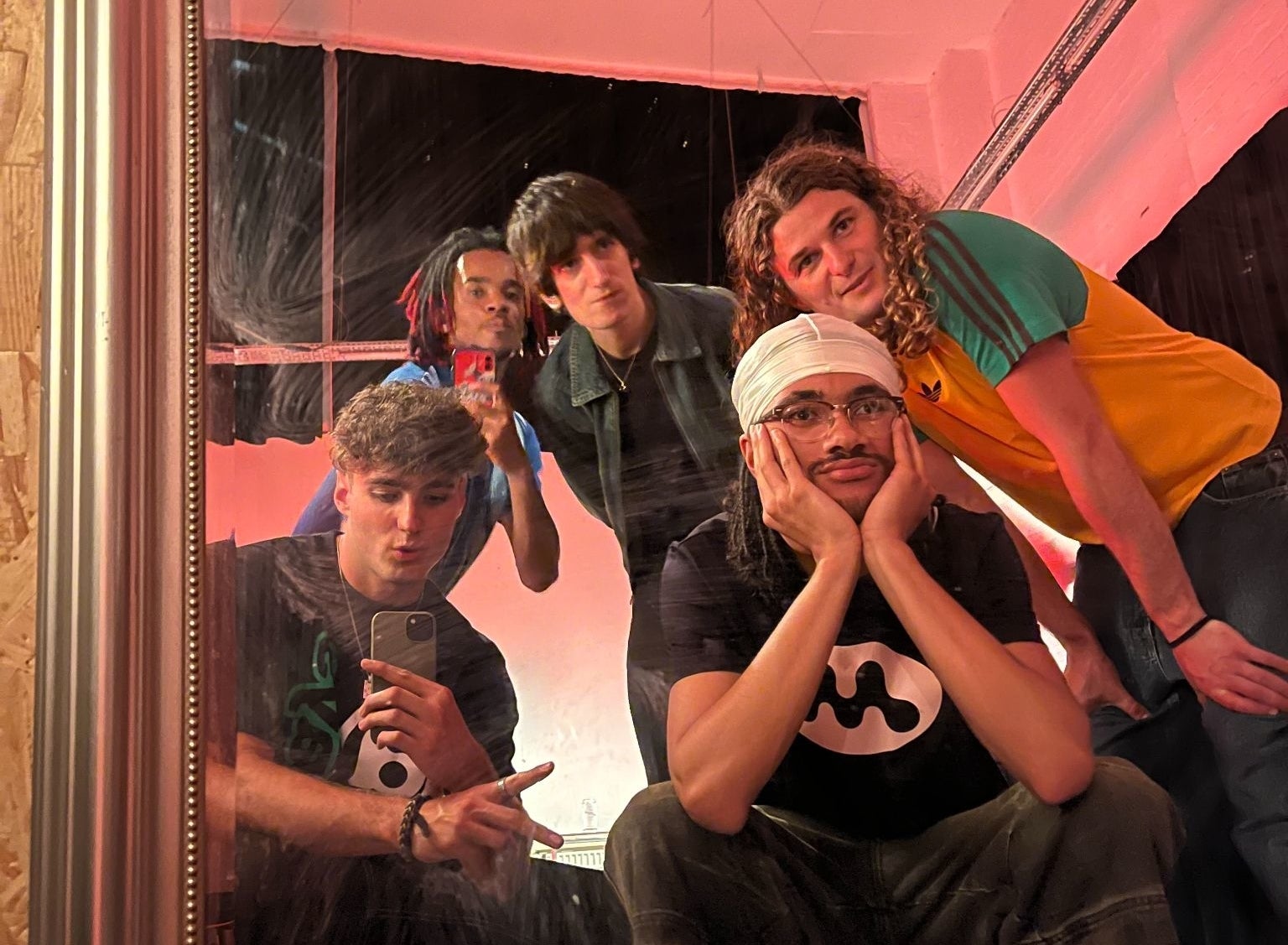 In the late 2000s, it seemed like every few months you'd get an amazing, out-of-nowhere debut single from a new band. That doesn't happen very often anymore.
One reason for that is pretty obvious: there aren't many bands left. The current music industry favors solo artists, but a London five-piece that goes by the name bby is shaking things up, and they've got the music to back it up.
bby's debut single "hotline" is an explosive introduction—one of the catchiest songs of the year so far and a perfect track to showcase the band's dynamic sound. Every member gets their moment in the spotlight, with the vocals taking center stage one second, then giving way to drums, bass, and guitar. It's all tied together with tight production and balanced with raucous energy.
The band met through TikTok, but they've got a space in London where they jam, hang out, and toss around new ideas with friends. "When we met IRL that's where the energyyy was," frontman Benjy explains on email. "So we wanted to build the community from something real and tangible. Build the online scene from something very real. Especially before we all get swallowed into the metaverse."
So far, bby only has two songs out, and they're planning to keep things as spontaneous as their jam sessions: "It's pretty random and impulsive how we release, just whatever we're digging," Benjy says. "'Hotline' was first because the fans were rowdyyy whenever we played it live. Now we're just gonna drop a choon monthly until we're the biggest band in the world."—Jacob Moore
DavidTheTragic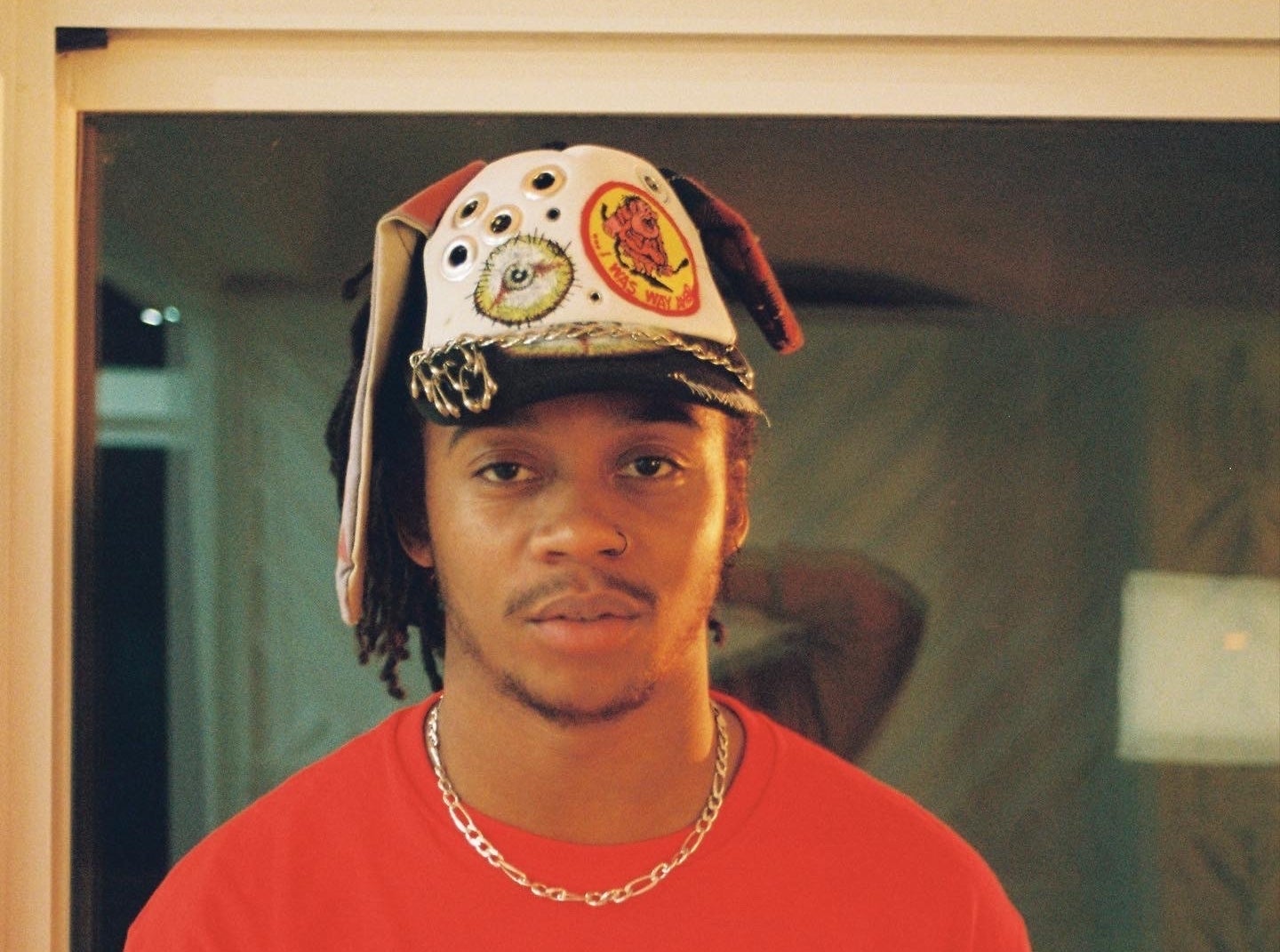 It's no secret that Atlanta is a hotbed for hip-hop with no end in sight to the onslaught of rising talent. DavidTheTragic has been present in the Atlanta scene for a long time, but between a new EP, some key co-signs, and impressive collaborations, it feels like it's his time.
David has teamed up with fellow Atlanta mainstay and P&P favorite Kenny Mason multiple times, most notably on the 2022 track "DIP!" off Kenny's RUFFS and more recently on David's "LET'S PLAY," which just dropped last month. Isaiah Rashad has also been a keen supporter of his music.
Growing as an artist in the Atlanta scene has given David the benefit of being able to learn from the underground music culture around him: "Early on when I was first getting on the scene and playing underground shows, I was seeing what people turn up to and just hearing what gets spins and it really inspired me to step out of my comfort zone. The music I heard out and the reactions I saw made me challenge myself creatively. My mindset went from 'I'm just doing me' to 'I wanna learn how to make turnt shit as well.'"
DavidTheTragic's new 8-track project FRIED is out on his birthday, October 4. While short in length, clocking in at 17 minutes, David shares, "FRIED is way denser than what meets the eye and I promise you'll learn something new about me after every listen."—Sabine Adorney