Sideshow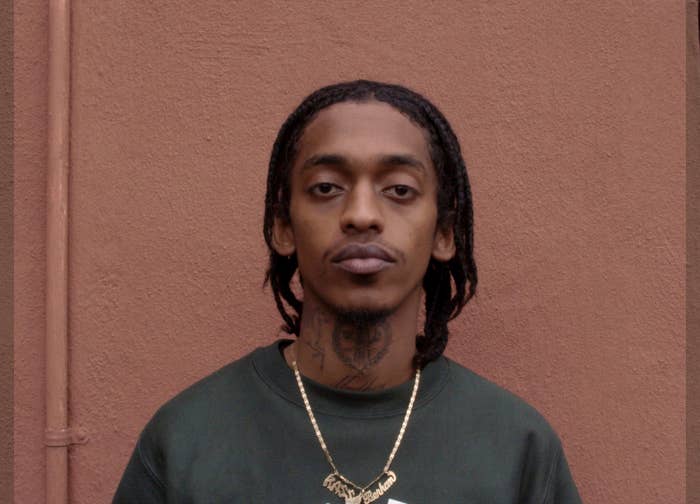 The pressure to operate out of your realm weighs heavy. The temptation to deviate from your principles, color outside the lines, and grow bored with routine seems insurmountable. Born in Ethiopia and raised in the DMV and LA, Sideshow raps about what he knows and tells his life story in all tenses.
The first time I got hip to Sideshow was "01'beigecamry" from his 2020 album, Farley. Outside the enchanting Prodigy/Security sample, his voice felt so matter-of-fact. No undulating or lingering syllables. It could be mistaken as detached, but his lyrics read like obituaries and journals. The sub 2-minute track says a lot without overstaying its welcome.
"My brother died early had his halo/ Been in a section that I can't go/ I never gave with my change out/ No Jesus piece on me, can never take the slave route."
Sideshow raps like his merch, videos, and overall artistic concept: what you see is what you get. He doesn't do quotes or Q&A's–except for a Hypebeast piece asking frequent collaborator MIKE about his 2019 album tears of joy, displaying genuine humor and mindful observation. It might be cliché, but his raps do the talking. There are no frills and the only bells and whistles will be in the instrumentals (albeit minimal).
This year alone, he's released two projects. On 2MM DON'T JUST STAND THERE, he weaves quick verses about moving product and losing friends between concise vocal loops. His electric beat selection and no-nonsense cadence continue to shine on JAM, released in August and fully produced by Alexander Spit. Take "Chapter 4: Erc Wind & Fire," threatening mouthy opps in contrast to the glossy instrumental or staking his claim as rap's hardest on "Chapter 6: Hard 2 Kill."
Sideshow is an artist who stays true to himself. He raps with clarity and composure, designs art with a clean potency, and keeps it pushing at his own pace. There's always a project on the horizon, but his current focus will be touring with newly independent rapper Maxo, starting in November. With all the hardship he's traversed, one can only hope listeners give Sideshow his flowers and show up to his shows in droves.—Patrick Ong
chlothegod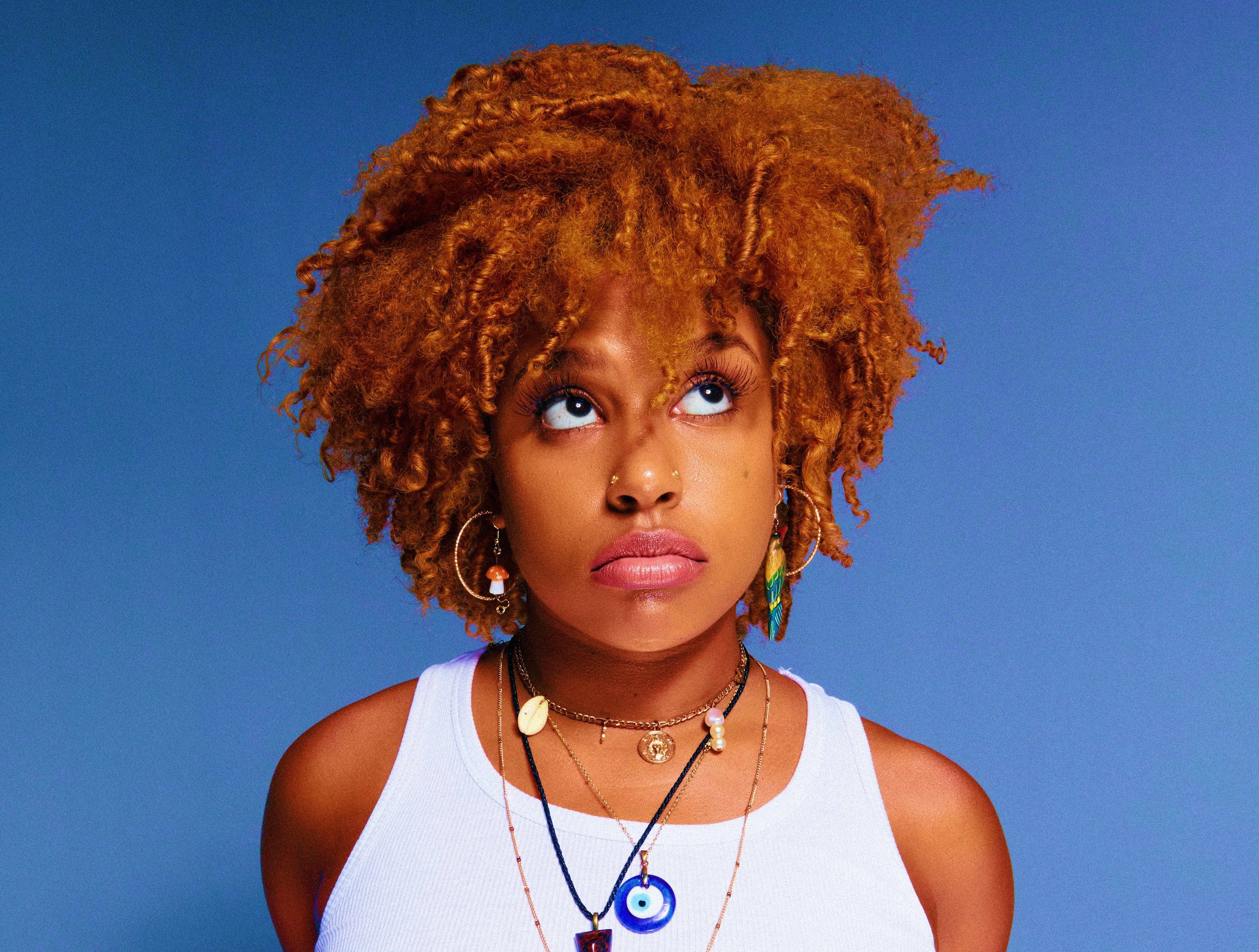 In a world where the frightening accuracy and power of AI continues to loom over the future of the music industry, one cannot help but champion authenticity. And what better place to search for that human touch than neo-soul? Immortalized as the genre that brought palpable depth, soul-crushing records, and sensuality to the mainstream, neo-soul holds mystifying qualities that are difficult to reimagine past its glory days.
In comes chlothegod. Inspired by the "unfiltered honesty" found in neo-soul, and the alternative rock that soundtracked her childhood, the North Carolina native has concocted a sound that bridges both genres, offering an undeniably raw and expressive musical landscape.
Boundless and atmospheric, chlo's debut EP Nearly Straight speaks to her most impactful life experiences, while doing right by their idiosyncrasies. Materialized, thanks to the restorative and cleansing nature of time and self-reflection, she describes the record as "a long hot shower after a weird few years. It's an unclenching of my jaw. It's a deep breath and muuucch much much needed long exhale."
A portrait of her truest self and the spectrum which makes up her universe, Nearly Straight is Chlo in all of her multifaceted glory. From the profoundly sensual "Camille" and the explosive alt-rock anthem "Outta my Mind," to razor sharp cuts like "Good Guys," in which she expresses herself in a very unfiltered manner, Nearly Straight sees Chlo uncompromisingly put her heart on her sleeve, encouraging us to do the same.
A charismatic vocalist and clever songwriter, chlothegod's discography is the perfect marriage between unfiltered soul and cathartic alt-rock we never knew we needed.—Olive Soki-Kavwahirehi
Denis Biblioni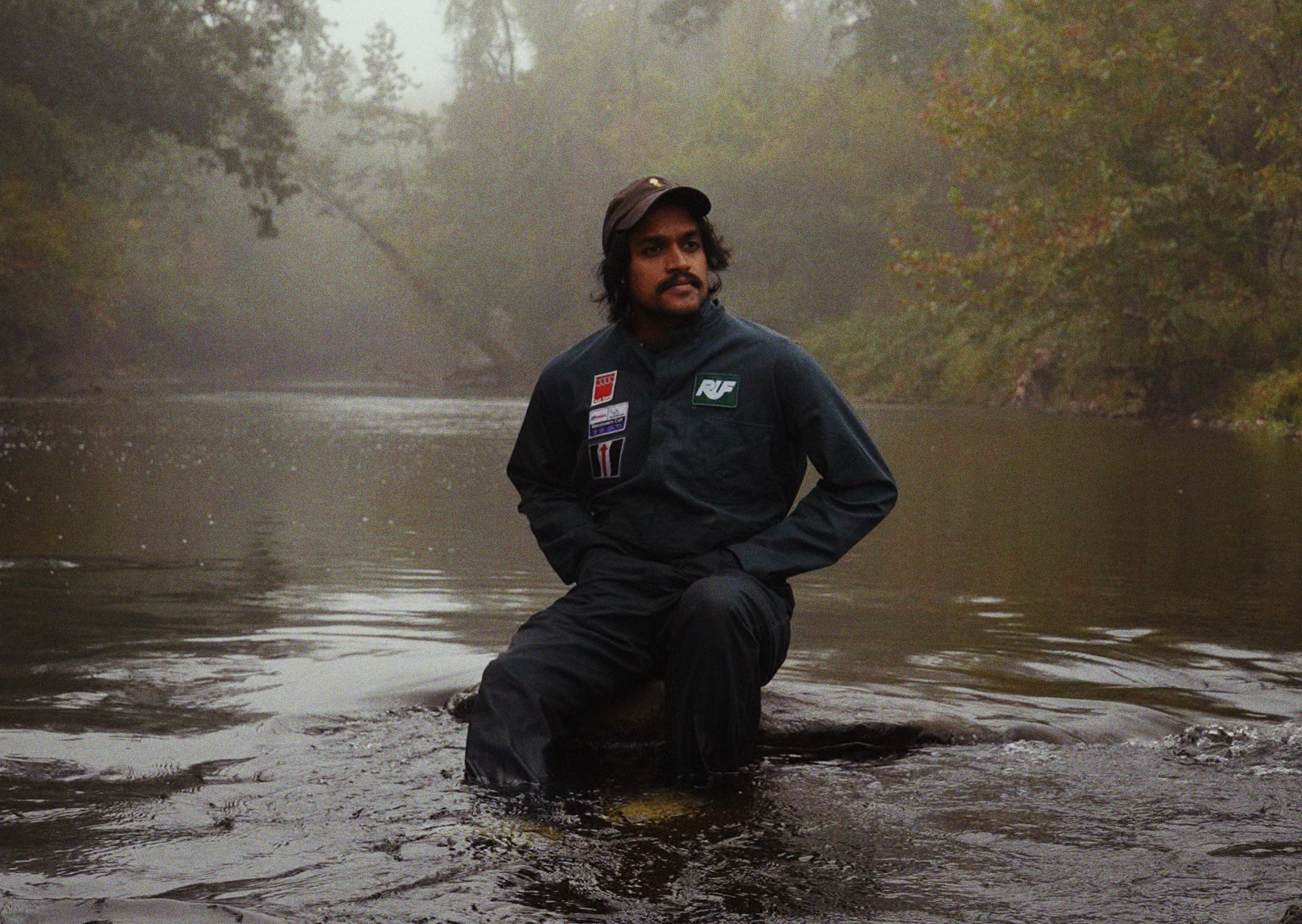 It's brave these days to try a little tenderness.
We're several years into the latest era of tuning software as a soul valve, modulating vocals beyond oblivion. Pitched up. Slowed down. Language distorted into pure sound. While enough artists land in the shadows of Radiohead, Frank Ocean, Aphex Twin, and Imogen Heap (or the molasses pace of DJ Screw and UGK), others take simple tools and freak it—just bask in the unmatched exuberance of 454 for a contact high.
New Jersey artist Denis Biblioni, who also released art as Weird Inside, takes a gentler folk approach, singing as if the forest could speak. His voice glides like autumn winds ruffling foliage on "Getting Nothing Done." Larynx emissions resemble rainstick symphonies over the creek acoustics of "Floppy Disk." Each song off Denis, Biblioni's recently released debut project, dials in every texture to advance uncut emotions: an exposed search for the optimism we must echolocate when life goes haywire.
"Sometimes the things you can't control are the things you lose," Biblioni tells us. "This project is me coming to terms with that. I wanted the instrumentation to feel uplifting so it could contrast the sentiment carried by the lyrics."
"Password Protected," which plays like a timeless lullaby, reads crestfallen: "I'm stuck without/ ways to get out." Pain freezes us in place as the world leaves us behind. What's most precious about this music is the sense that you get to witness Biblioni start to follow the earth forward. Hummed melodies slide by like sighs of release. His songs are full of heart, void of excess.
"I started making music a long time ago as an electronic producer," Biblioni says. "The longer I spent in that world, the less I felt like I could never enter a flow state, finishing pretty much nothing I started. One song could have 250 channels, some only serving a millisecond purpose. Most of the songs on Denis only have eight channels, coming from just three or four sounds."
Those minimalist instincts left my own head decluttered, as if the metal walls blocking momentum were just aluminum foil. In 12 minutes, Denis proves music's endless soft power, bulldozing through the fog to construct someone new.—Alex Siber
Swank Mami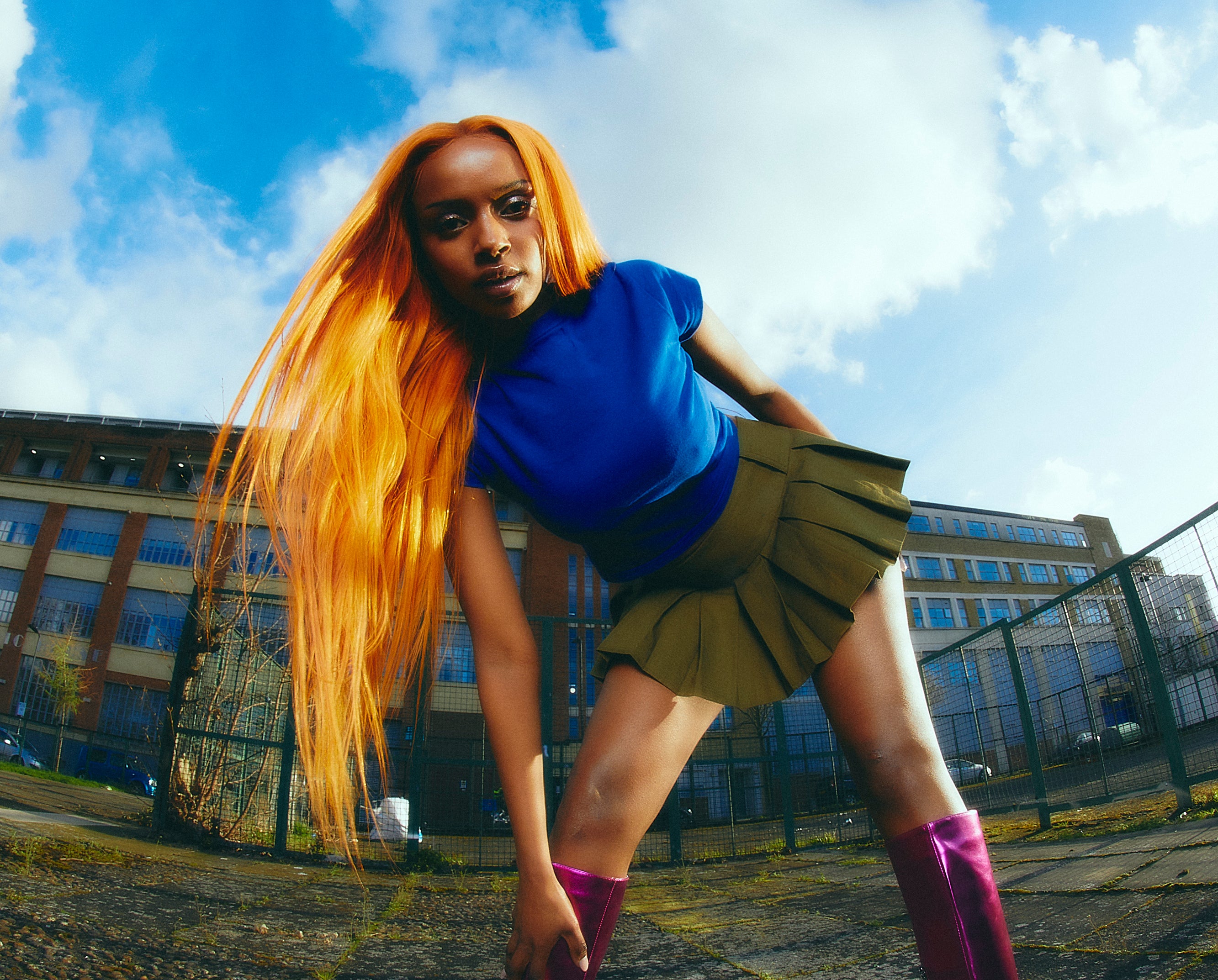 Beneath the cultural appeal of the internet aesthetic is an underlying ache for early 2000s nostalgia, music that feels like an ephemeral visual of old MTV music videos and low resolution social media platforms. For Swank Mami, the newest artist out of Oslo, Norway, revisiting the past is only appropriate when paired with rave synths and a revival of punctuated Jersey club beats, finding her niche somewhere in the middle of pop love ballads and cathartic electronic pulses.
Swank Mami started making music early on, but would only release songs on SoundCloud under a fake name. It wasn't until her friends came together as a collective that she took releasing music seriously and dropped her first single "Venus Retrograde" in 2022. Much like her bold entrance into the music scene, her sound became an experiment in the art she couldn't find elsewhere. "I've always wanted to make something different, that's more me," she says. "Something I would want to hear on the radio! Experimenting with sounds is what I like the most. Since there is nothing I want to fit into, I want to make something of my own."
Her debut EP Eurostar is just that. Equally ambient and sonically explosive, the project plays like a love ballad for the club written from an emotional heart, rejecting any pretension. Swank Mami is at her strongest when she's deep into an ethereal examination of failed talking stages and relationships, leaning on her pixelated vocals that swirl around sweet melodies and pulsating electronic arrangements. Tracks like "Poison" and "I Saw U'' stand on quickening hypnotic spurts that make indulging in toxic pastimes feel thrilling. Without coming off as naive, it's the impulsive club beats that allows the Oslo artist to play into the freedom of youthful innocence. Behind glittering melodies, her words are marked by an emotional reveling that makes innocence look more like a rave than a well-taken life lesson.
With an affinity for using fluctuating bass and glittery synths to help sort out her deeply-felt emotions, she speaks on making music that embraces this experience: "My music is for the girls, gays, and theys. It's for crying in the club, but also to make them feel good." A product of this environment, Swank Mami becomes the truest reflection of our generation's emotive dramatics, and finds that feelings are best explored in the middle of a rave where a lack of inhibition carves the space for community.
"I hope that my listeners feel like having fun and letting loose," she adds. "For me, music is about that and not feeling alone. You're never alone when you listen to Swank."—Sundhya Alter
Kaeto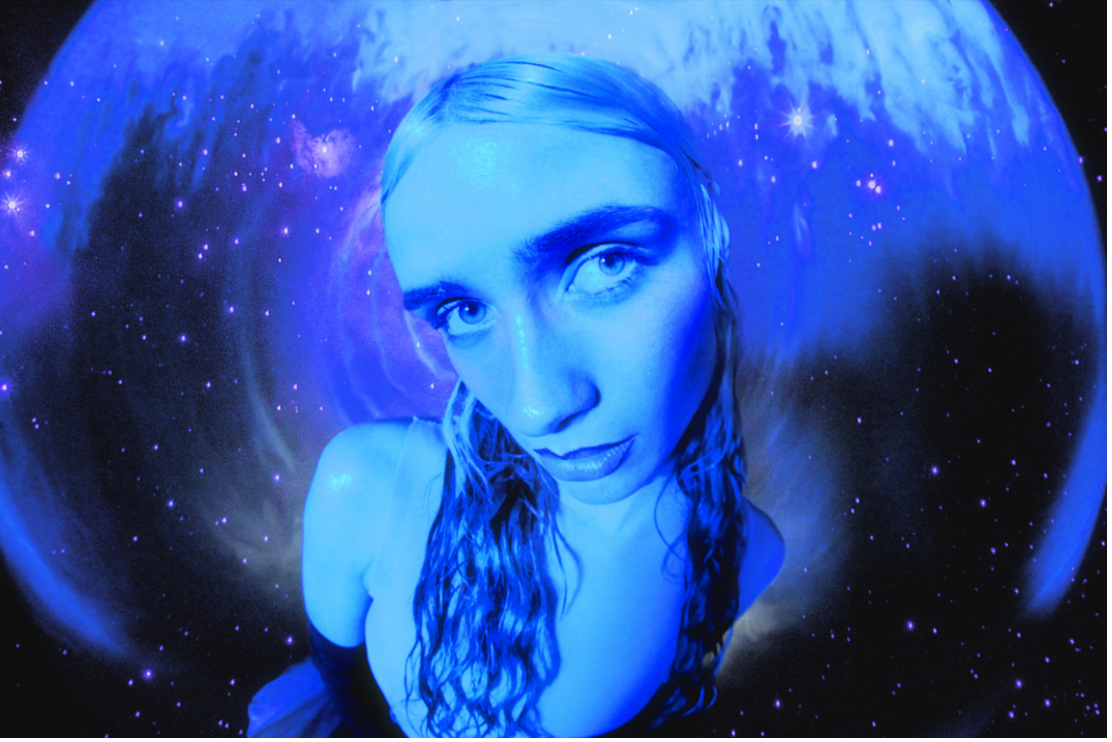 Listening to Kaeto's music is a deep dive into thorough immersion, so much so that you catch yourself looking back through their mirror. The Scottish-born, London-based newcomer is making music that feels like a form of therapy, a part of herself heavily invested in the world around it.
It's easy to want to define a new artist. Multiple times a day, Spotify feeds me, amongst its other users, a personally curated algorithmic playlist: electronic ethereal sunday evening currently, for those interested. For all an artist does to invent their own sound, there'll be a playlist calling it cottagecore the following day. It seems impossible to resist some form of categorization.
And sure, there are some positives on both ends, it can make life easier. In this instance, drawn towards the solo artist, I pester her team with multiple questions, digging to know more. Her biography explains how Kaeto began to work with other producers, opening up her creative process from 2019, and in the following sentence how she attended Clown School. It flits casually between the two, prompting a fair amount of curiosity, Whilst the questions are never returned (they were sent rather last minute…) it leaves a sense of ambiguity that feels appropriate and actually allows the music to speak for itself.
In her latest single "No Body," Kaeto partners with Brendan Grieve to create a psychedelic-infused backdrop to lyrical meditations on social media and vanity. Her voice, what captured me initially, veers between raspier moments and more ethereal sounds. "Why are we all watching?" she asks on the track, fading out with the resounding "get lost in it." Her influences range from Prince to Portishead, David Bowie and David Bryne, and the Tom Tom Club, yet Kaeto's style is uniquely personal, bearing her own distinct signature. In her energetic debut "Good Morning," she personifies her self-sabotaging thoughts with a relatable ode to imposter syndrome. "I'm not trying to be preachy," she states previously, "I'm exploring these things because I'm doing them and I can't stop."
Born in Glasgow, she spent her early years in the Scottish city before her parents' careers drew her everywhere from Leeds to Texas. Left with a multitude of experiences, her music captures the familiar feelings of angst, curiosity, and excitement, resonating through the visceral emotions that it evokes. Now based in London, Kaeto is establishing herself as an interesting outlier in the capital, "No Body" an intriguing introduction to her unfolding world.—Rani Boyer
Unflirt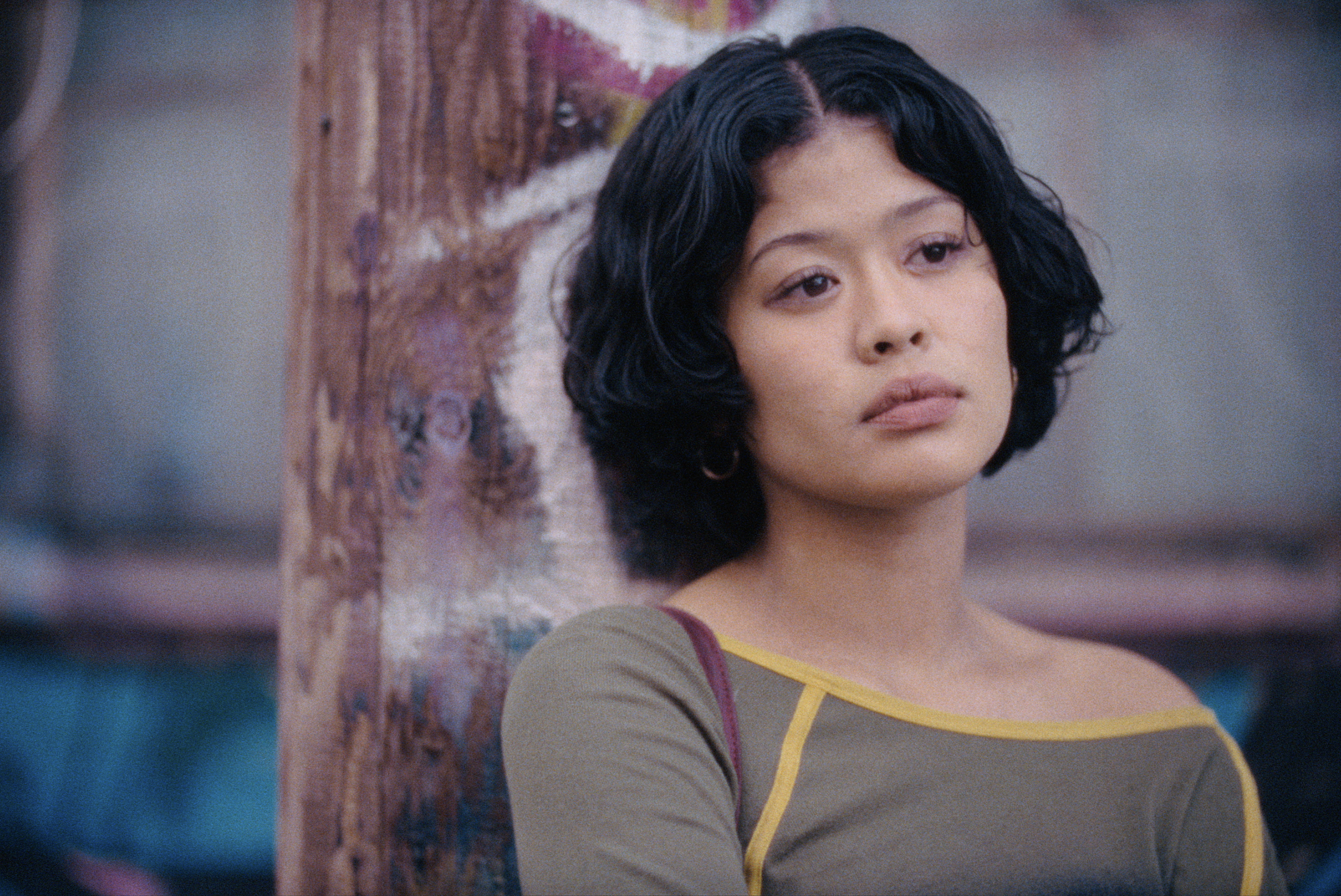 "Just pretend/ Don't be obvious/ Just forget/ Like I probably should/ 'Cause in the end/ Know I'd wanna be next to you," Unflirt instructs on the hook of "Just Pretend," a track off her upcoming EP April's Nectar. You do not have to be familiar with her music for these lines to evoke an array of feelings, from a childlike curiosity to an overwhelming despair. Unflirt's straightforward, deep-cutting lyricism is bound to leave an impact. Throw in an angelic voice and constantly evolving production, and you are in for an emotional rollercoaster.
Unflirt was born and raised in West London to Filipino parents, two identities that formed her musical roots. From doing karaoke of The Bee Gees, Stevie Wonder, and Whitney Houston with her family to citing The Sundays and Gal Costa as inspirations today, music has always been a part of Unflirt's life, but it was not until the pandemic that she bought a microphone and a basic interface and began creating music.
2020 brought a debut single in "Feeling Blue," a lo-fi, bedroom pop track that would lay the base for what was to come. To say her growth in a three-year stretch has been impressive would be an understatement. Over five million streams and a support leg on beabadoobee's EU tour later, and she is building towards her sophomore EP, with lead single "Someday" having arrived in October. The track's inspiring, ever-building production from Iain Berryman combined with reflections on a long distance relationship form a bittersweet framework for the coming-of-age journey that will ensue.
"These songs touch on a range of much more complex emotions that come with the reality of being in love," Unflirt shared about April's Nectar. "A huge part also that I feel has influenced my writing on this EP is what this experience has shown me about the best and worst parts of myself. I feel like I've gone through a second puberty from the ages 20-23, so this EP is really symbolic of that and all of the things I've learnt about myself from these experiences."
April's Nectar lands everywhere on November 29, and although just five tracks, Unflirt is able to navigate the deep intricacies of her life with a level of maturity and transparency that make the listen last forever. As the project fades out, she leaves you with one last moment of self reflection, singing, "We all turn on the TV/ And sit in the white noise."—Freddie Fine
Wahid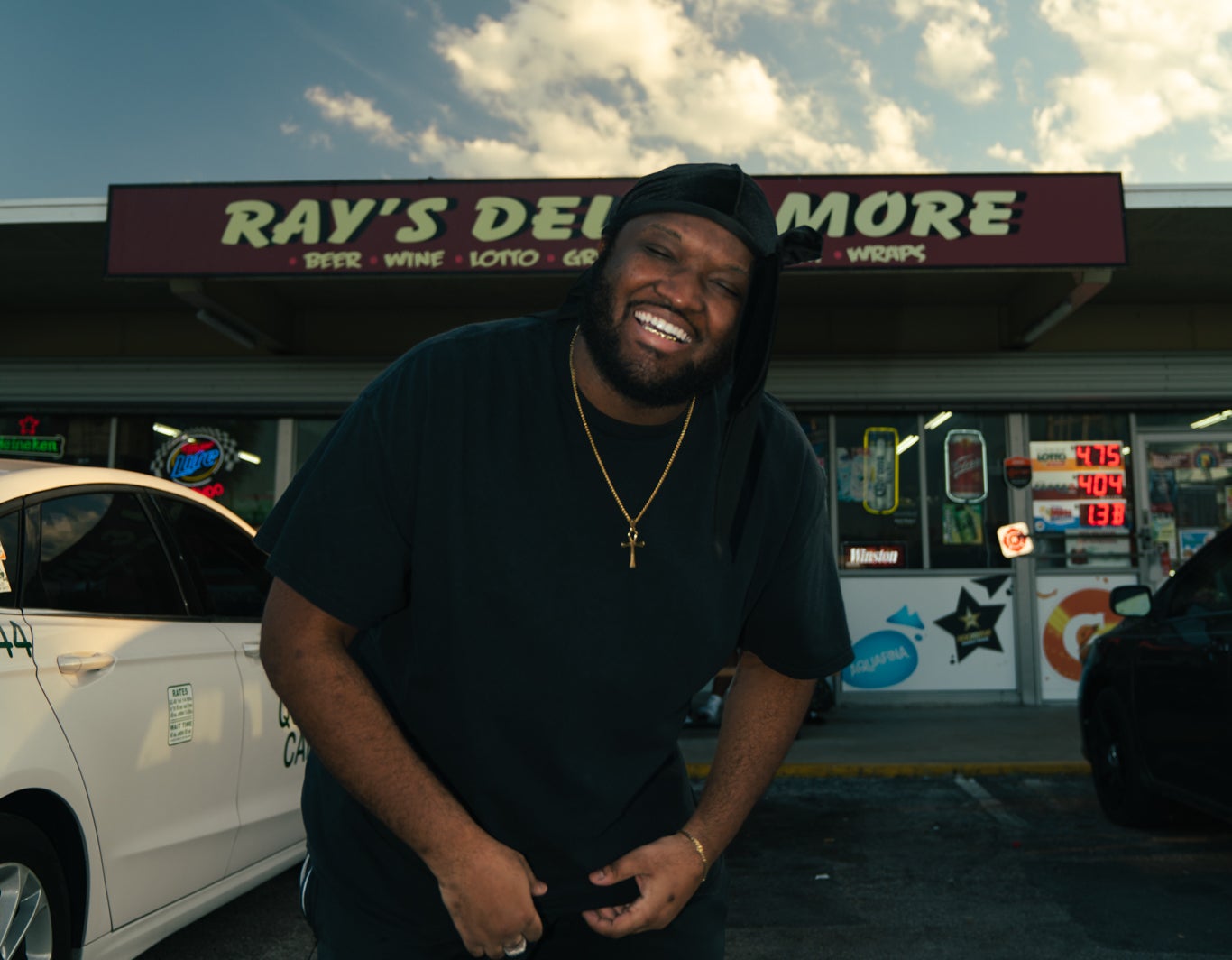 You never get a second chance at making a first impression. That's what they say, at least, but it's not always the case. Any DIY artist can record and release songs from their bedroom, but the lucky few who get to make music professionally often share a similar sentiment: they've been working on it for years and false starts are just part of the story.
For Orando rapper Wahid, the first ​​foray into a highly competitive music industry came as one of the founding members of a group called seeyousoon. Back in 2020, the nine-person collective completed a national tour, were taking meetings with major labels, and a potentially life-changing deal seemed like the next step. Creative differences put an end to the group before that materialized, but despite a dark period of depression that followed, Wahid kept creating on his own.
With his latest two-pack released earlier this month, Wahid re-introduces himself as a solo artist, and it's his most confident, compelling work yet. "CORNERSTONE" came after listening to a lot of Damien Marley, and was partly inspired by a Bob Marley song of the same name. Wahid's father was a Jamaican DJ who introduced him to reggae at an early age, and his older brother put him onto hip-hop as a teenager. It started with Nas and GZA, but he cites Isaiah Rashad as the main influence for "WILT."
"'WILT' was a record conceived after I drank a cheap bottle of Stroyski liquor in the studio with [collaborators] Kaelin and Iggy," Wahid explains. "Both Kaelin and Iggz were going back and forth on a beat that Kaelin had a skeleton for, and I just put the finishing touches on it. I was inspired by the flows I heard on Isaiah Rashad's House is Burning album and I wanted to emulate those cadences, plus the carefree vibe."
Wahid's distinct palate and hard-earned experience are paying off, and the new music hints at a solid foundation for an exciting solo career. In today's vast hip-hop landscape—stretching from vibes-only rage beats to heady loops-and-lyrics traditionalism—Wahid falls somewhere in the middle. His unique reference points and experiences provide nuance and taste that sets him apart from either end of the spectrum, and an EP in March should make those differences loud and clear.—Jacob Moore