Streetwear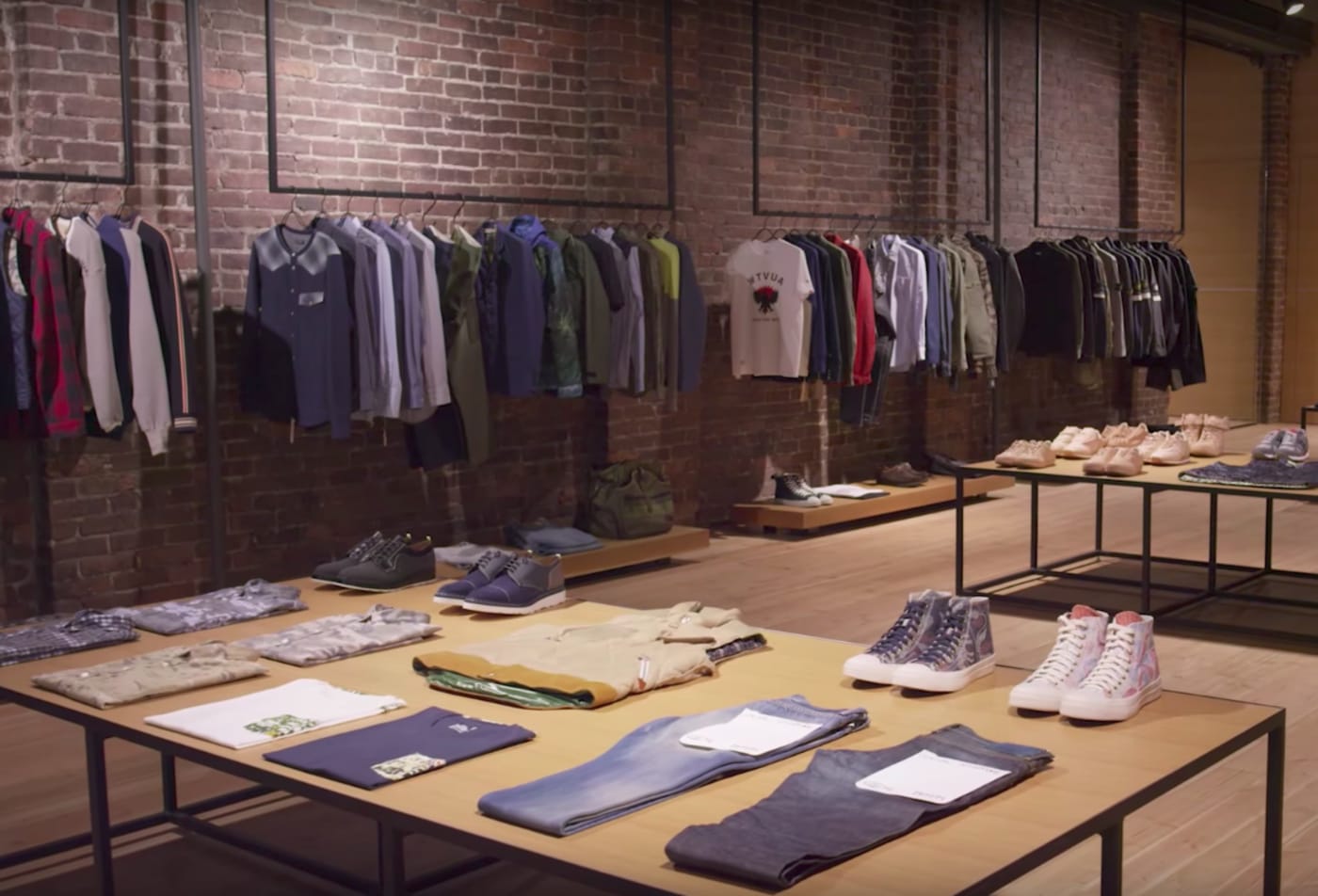 Although streetwear has gained mainstream popularity over the last decade, it has long been part of the
fashion industry. First thought of as a counterculture movement, streetwear's origins were marked by "anti-fashion." Designers looked to their lived experiences, whether that was West Coast surf culture or the music scene on the East Coast. Brands sought out to be subversive, often targeting subcultures including that of skater kids, artists, and hip-hop lovers. In more recent years, there has been a seismic shift in streetwear culture, one that has mostly removed subversion from street style and moved it into a mainstream space as one of the most influential categories in fashion.  
Beginning as early as the 1970s, lifestyle stores asserted their brands through bold logos printed on T-shirts, hoodies, and crewnecks, setting the foundation for contemporary streetwear brands to build their platform. The pioneers of modern streetwear including Stussy, Staple, Supreme, and BAPE, used their clothing as a form of cultural expression, and are responsible for the shift away from formality and towards athleisure. Streetwear has evolved to include many things, but its foundation is based in workwear.
Although streetwear brands started this movement, they aren't the only ones that have benefited from the popularization of the style. Lifestyle and athletics labels—The North Face, Carhartt, Nike, Adidas, Champion, and Timberland, to name a few—often collaborate with classic streetwear brands to create limited edition capsules. Ronnie Fieg's Kith, which has become an East Coast streetwear staple, has partnered with many of these labels on limited edition footwear and apparel lines.
Modern day streetwear is a movement; a culture dedicated to the communities they serve, whether they are hypebeasts, skaters, or menswear nerds. Los Angeles is often credited as the nucleus of streetwear—specifically the now famous Fairfax Avenue. Brands like The Hundreds, Billionaire Boys Club, and even Golf Wang,  got their start on the fashion-lined strip, while others grew out of the luxury design, such as Jerry Lorenzo's brand Fear of God.
Even upscale brands have hopped onto the trend. From limited edition collaborations including Louis Vuitton x Supreme and Commes Des Garcon x Nike, the culture of streetwear has become synonymous with high fashion. Now, many brands have asserted themselves as hubs for high-end streetwear, including Virgil Abloh's Off-White and Kanye West's Yeezy. Both brands have created a distinct design DNA that has influenced the industry including Abloh's iconic arrow logo and the signature orange industrial tag attached to all of his sneakers.

To keep up with the best fashion releases of the week, check out our weekly digest of the best style releases to know.