Supreme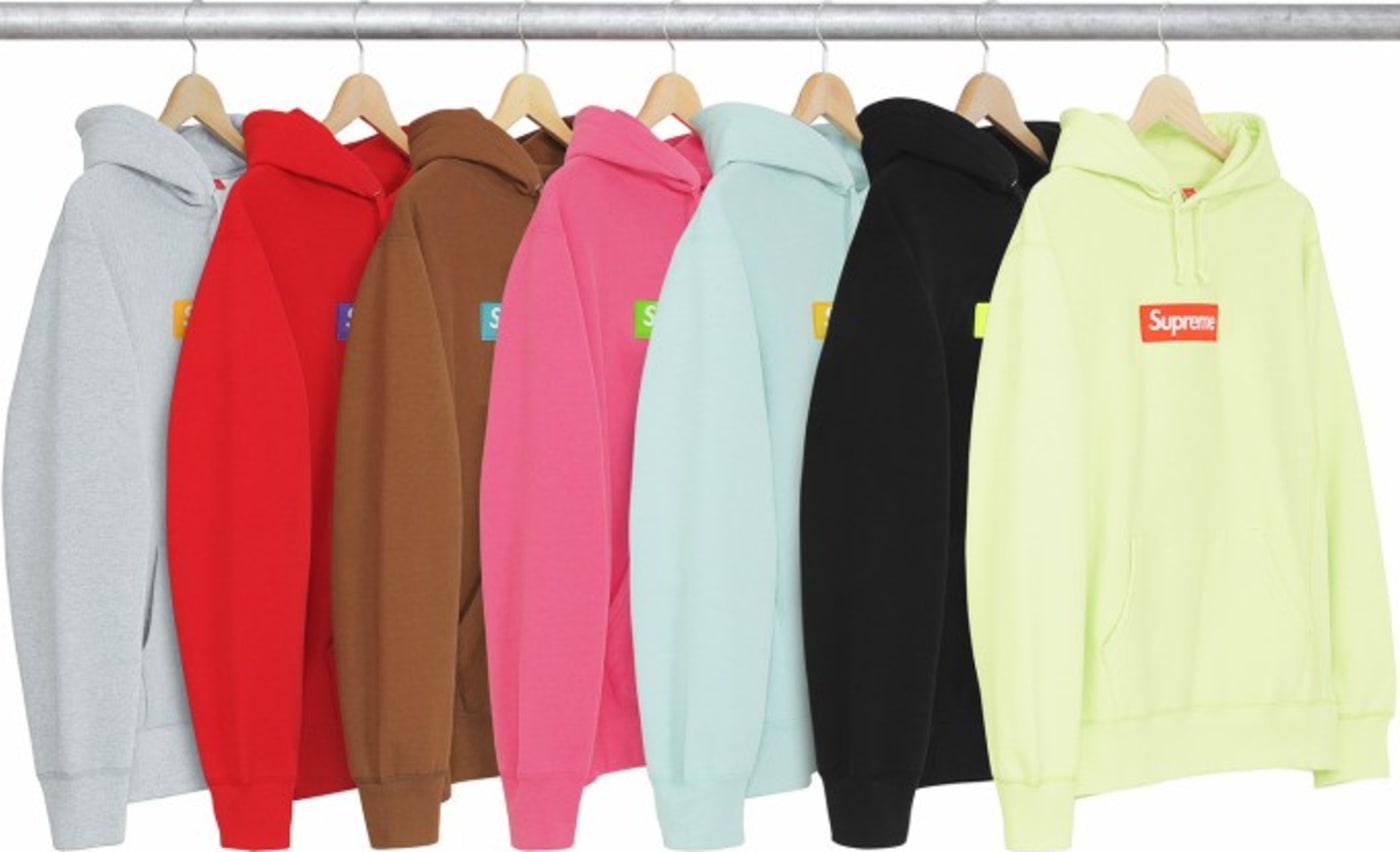 Originally created as a skateshop and clothing company, Supreme is now largely regarded as the pinnacle streetwear brand. Their red and white branded box logo— largely inspired by visual artist Barbara Kruger— has become intertwined with hype and are easily spotted on everything from laptops to fire hydrants. Though their rise to fame was long, Supreme has built a cult following that has impacted skaters, hypebeasts, and style aficionados alike.  
Founded in 1994 by James Jebbia, the brand catered to skaters like never before; the original Supreme store opened on Lafayette Street in New York City and featured ample floor space lined with clothing on the perimeter of the shop to make it more accessible for skaters riding in on their boa As the brand grew, additional retail stores opened, including one on North Fairfax Avenue in Los Angeles, featuring their first indoor skate bowl. Since then, the brand has established 11 more stores across the globe in cities like Paris, London, and Tokyo.
Even though Supreme hoodies, tees, and accessories have become some of the most in demand clothing, their collaborations are even more sought after. Most Supreme drops, especially capsules made in partnership with brands like Nike, Stone Island, and The North Face, sell out online after a few minutes, and lines to enter the stores often wrap around the block. From Hanes to Levi's to Bape, Supreme has worked with the largest brands in the fashion industry, and even the Metropolitan Transit Authority for a limited edition MetroCard. Pieces from the Louis Vuitton x Supreme collection, arguably their most infamous collab, resells for as high as $25,000.
However, Supreme's place at the top of the streetwear industry has brought the company great risk; Jebbia himself has acknowledged the vast "criminal enterprise" of people selling fake Supreme sweatshirts, jackets, hats, and other items. Counterfeit providers like Supreme Italia and Supreme Spain have been outed for selling "legal fakes," evidently a farcical term, which led to the seizure of counterfeit products—an estimated 12,000 goods were confiscated in San Marino, Italy in 2018.
Supreme has established itself as a community that was once full of counterculture skaters. But it has since evolved to be more mainstream. Although its consumer base has grown, the spirit of skating has remained integral to the culture Supreme advocates for.