Sneakers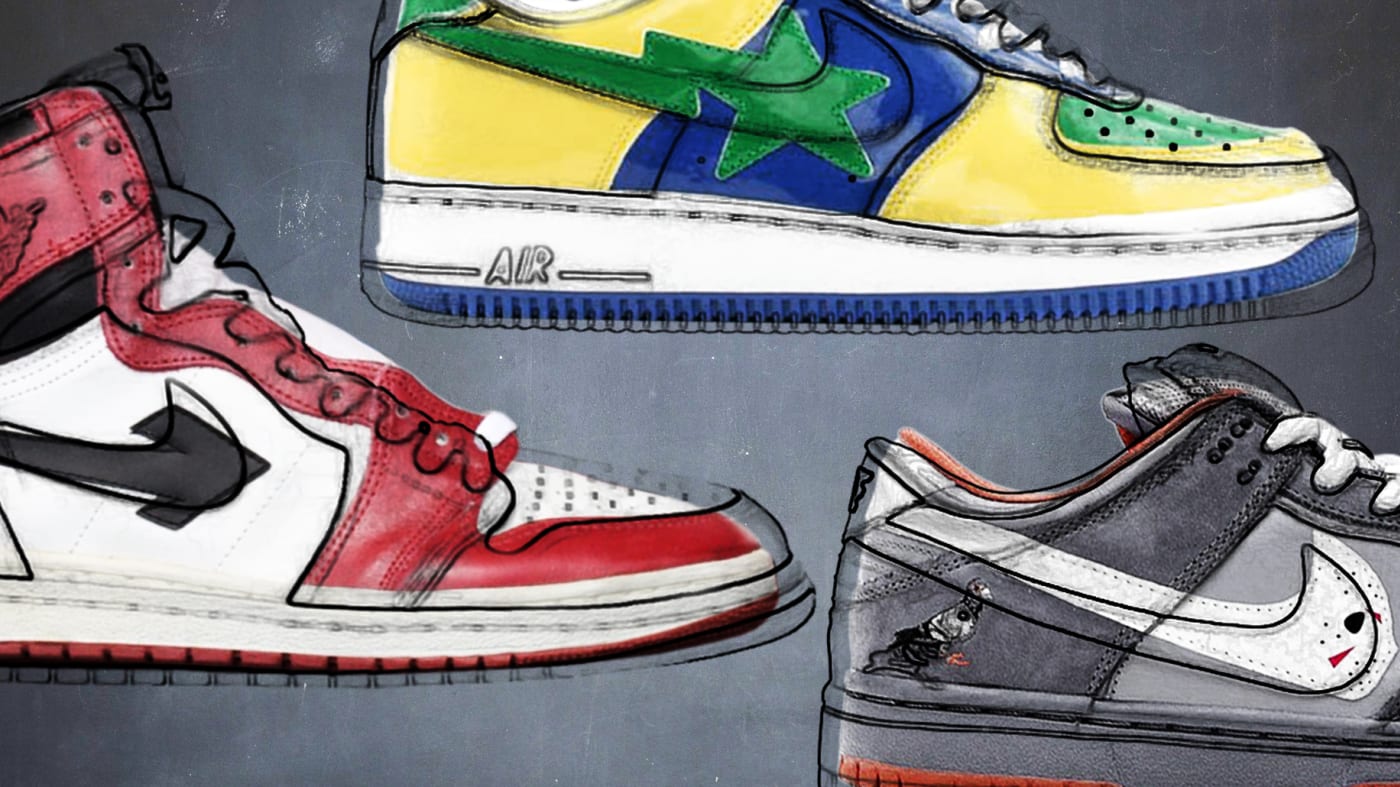 Sneakers are athletic shoes that come from the world of sports, either by being designed for a particular athletic activity or pulling from shoes that were. While most sneakers are tied to a specific sport, they have become popular for casual wear, thanks partly to the way they became cultural markers in the US in the 1980s. Sneakers are so named as they make less noise on the ground than traditional shoes, meaning the wearer could effectively "sneak" around in them. Adidas, Air Jordan, Asics, Converse, New Balance, Nike, Puma, Reebok, Saucony, and Under Armour are some of the most popular sneaker brands in the world.
Sneakers gained much of their cultural significance in the US in the 1980s, when shoes like Michael Jordan's Air Jordans in red, white, and black leather broke NBA style guidelines to become a cultural phenomenon. The genesis of sneaker culture differs across geographies. Certain Adidas shoes, for example, became popular in the UK thanks to their wear by die-hard soccer fans, known there as "casuals." Although sneaker collecting and sneaker media has been dominated by men, there are many important women who have contributed to sneaker design, marketing, and archiving over the years.
The sneaker industry is predicated to a large degree on "retro" styles, reissues of older shoes from brands like Adidas and Air Jordan that have remained popular for decades. The white and black leather Adidas Superstar, a sneaker that debuted in 1969, is still regularly sold by the brand. The Air Jordan 1, a shoe from 1985, is arguably more popular than ever. The Nike Air Force 1 shoe in all-white leather has been a best-seller for decades. These styles are sometimes transformed by new collaborators or smaller brands—Off-White will work with Nike to re-imagine iconic, or Common Projects will do its own version of the Adidas Stan Smith in premium leather.