Eminem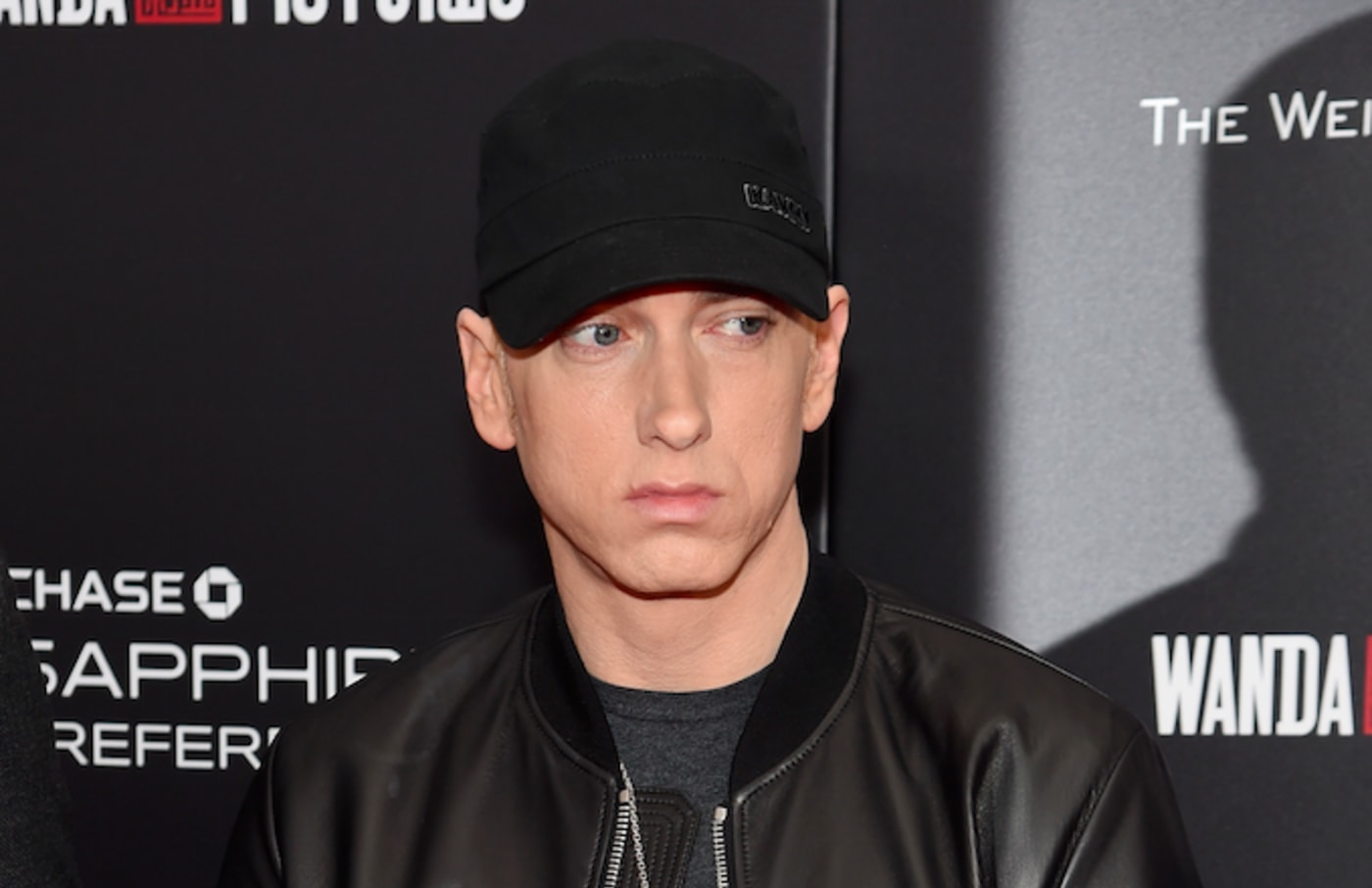 Long before he became Eminem, Marshall Mathers was washing dishes at a fast food restaurant to make ends meet. But, after being discovered by Dr. Dre during the Rap Olympics in 1997, Eminem released The Slim Shady LP under his label Shady Records—creating an unstoppable duo that dominated hip-hop for years to come. The label became the foundation on which Eminem built his rap empire. While working on the film 8 Mile, Eminem was introduced to 50 Cent who, at the time, was selling his first demo in New York City. After signing the rapper to his label, Eminem released the 8 Mile soundtrack that included the track "Lose Yourself,"  later earning two Grammys for the explosive record.
Throughout his career, Eminem's personal life became an integral part of his music. His daughter Hailie can be cited as one of his biggest inspirations, as she is mentioned in over 20 of his songs, including "97 Bonnie & Clyde," "Hailie's Song," and "My Dad's Gone Crazy." Following the success of his projects The Marshall Mathers LP, The Eminem Show, and Encore during the early 2000s, Eminem disappeared from music, later addressing his struggles with addiction on his 2010 album, Recovery.
Now, the 46-year-old rapper is coming off of the heels of a contentious 2018, wherein he released Kamikaze, featuring Joyner Lucas, Royce Da 5'9," and Jessie Reyez. The album is marked by its abundance of bars dissing everyone from Tyler, the Creator and Earl Sweatshirt to Charlamagne tha God. Though no diss is more infamous than his direct strike on Machine Gun Kelly which snowballed into a variety of social media attacks and diss tracks, climaxing with Eminem's single "Killshot." Soon after, he dropped an 11-minute freestyle, taking aim at Ariana Grande, Justin Bieber, Christina Aguilera, and more. Time will only tell who will be Eminem's next target.