DMX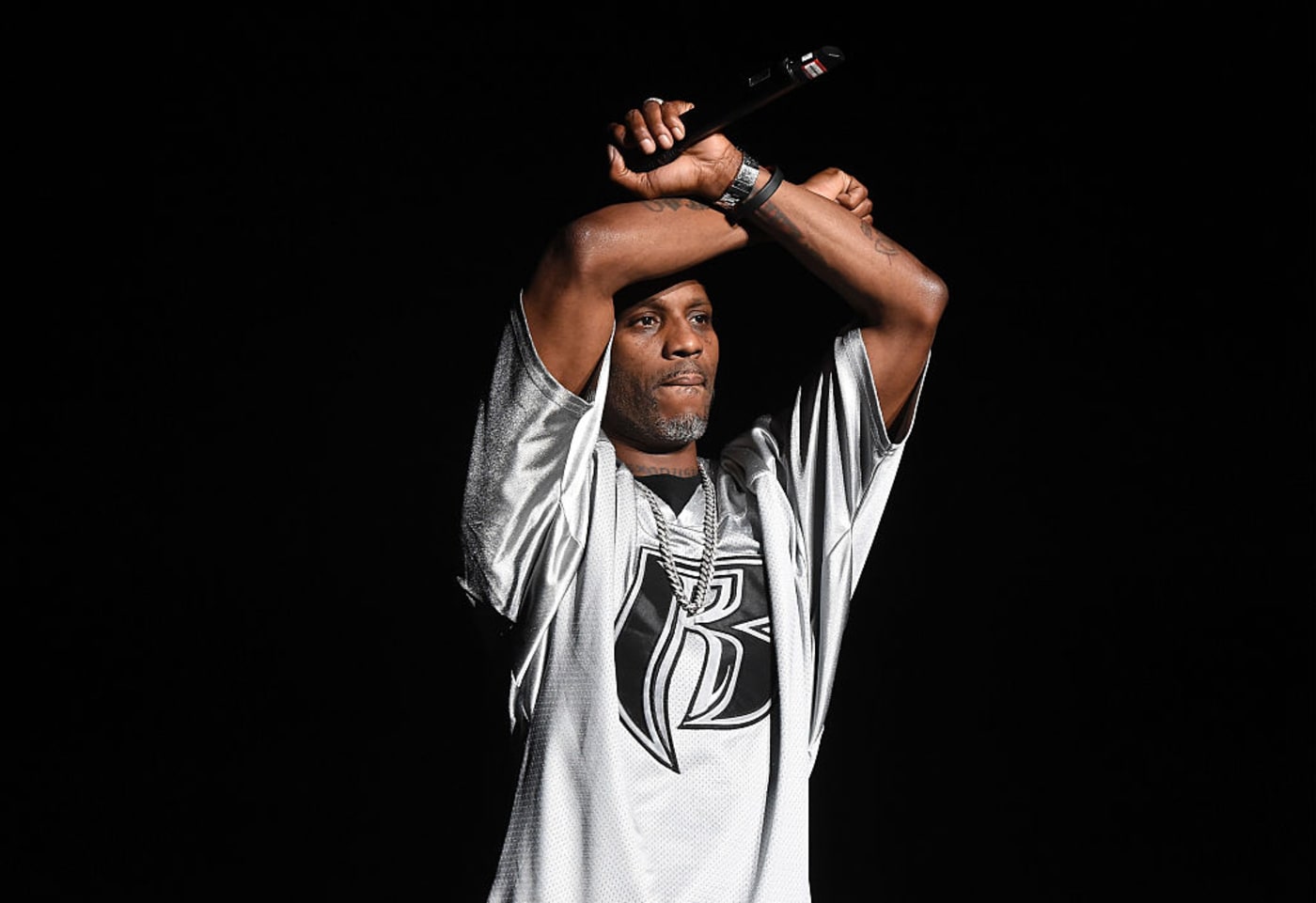 Dark Man X, otherwise known as DMX, was among the most prolific rappers of his era and stands as a cornerstone of New York hip-hop. Born Earl Simmons on Dec. 18, 1970, DMX had a tumultuous childhood marked by domestic abuse. He was raised in Yonkers, New York. To escape the turmoil, X would roam the streets and befriend stray dogs—animals that became symbols of him and his work.
Despite being in and out of children's facilities, DMX was able to find his escape in music. While serving short stints in prison in the late '80s, X began writing songs. He appeared alongside rap heavyweights like Jay-Z and Ja Rule on Mic Geronimo's "Time to Build" in 1995. Two years later, he was featured on tracks including LL Cool J's "4,3,2,1" and Mase's "24 Hrs. to Live." In 1998, DMX blew up. He dropped his first major-label single, "Get at Me Dog," under Def Jam, then released his first studio album, It's Dark and Hell is Hot, that May. The album debuted at No. 1 on the Billboard 200 chart and featured classic songs like "Ruff Ryders Anthem." X followed this album seven months later, in December 1998, with Flesh of My Flesh, Blood of My Blood, which also debuted at No. 1 on the Billboard 200 and boasted singles like "Slippin'." The album is now certified platinum. … And Then There Was X, which dropped in December 1999, made for X's third-straight No. 1 album, continuing one of the most impressive runs in hip-hop history.
But DMX struggled with drug abuse throughout his life. As he recounted in 2020, when X was 14, a mentor passed him a blunt laced with crack. The episode would prove to be among the catalysts for his career, with X saying he was "blessed with a curse" and that "drugs were a symptom of a bigger problem." He finished a lengthy stint in rehab in 2019.  
DMX suffered a heart attack in 2021, leaving him in a coma for days. He passed away on April 9, 2021, surrounded by loved ones. He was 50. DMX was one of the greatest rappers to ever live, his personal turmoil inspiring music that was raw, real, and timeless.