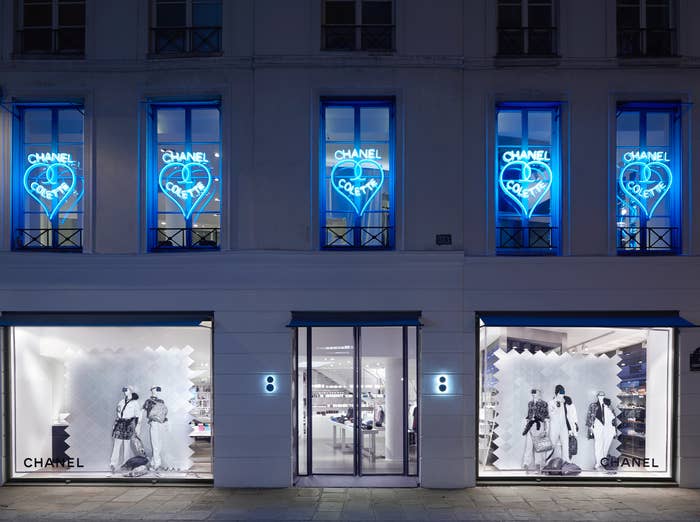 When Jeff Staple invited me to join his "The Art of Collab" panel at ComplexCon, I was very anxious because I'm too shy to speak in public. But I was also very excited because it's the story of my life; I adore collabs! It also forced me to look at the past and review what we, Colette, have done—something I never do.
Unfortunately, after introductions, we didn't have time to really discuss anything about the topic, except for Andre 3000's great Tretorn project. So, I decided to write these notes on the plane back home.
When Colette opened in 1997, our goal was to bring together products we liked and couldn't find in Paris, from fashion to street, beauty, design, music, high-tech, and even waters. We had a lot of exclusive brands that we mixed with more readily available products, and the mix was unique. We contacted Reebok for the Fury sneakers we saw in Japan, but also carried classics from Adidas and Nike. Back in the day, each brand only had one showroom, reserved for classic sports stores. They didn't really understand the fact that we were interested in ordering the original New Balance or Adidas Stan Smith when they were promoting something with a new technology. Sometimes I would ask a designer or brand if we could have an item in another color or something with a unique twist because I thought it would look better, and we didn't even advertise it as an exclusive to Colette. We knew it was the case and that was enough.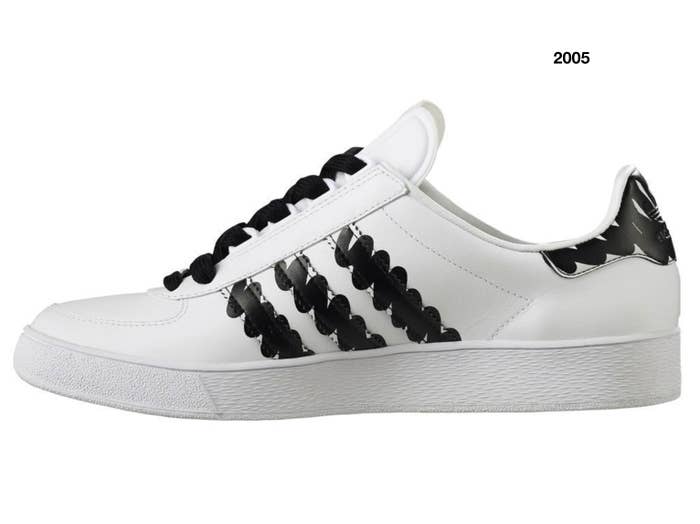 Little by little, brands started proposing to work with Colette on collaborations, and I would tell them, "Ok, but I'm not a brand. I'm not a designer. I need to ask someone else to do it for us." I wasn't interested in just having our logo on their product. That wasn't interesting. That is why I asked Claude Closky to design our first Adidas collab in 2005, and he came up with this scribble instead of the three stripes. That's how we wound up working with Caperino & Peperone (the two dogs by Kuntzel + Deygas), Darcel, Kevin Lyons, Soledad, and Jean Jullien on so many collaborations and our own packaging. They became our face, our voice, and even, temporarily, our identity.
When we did the Colette Meets x Comme des Garçons pop-up in 2004, and then Colette x Gap pop-up in 2008 in New York, they were perfect excuses to develop a ton of collaborations. For the Colette Meets x Comme des Garçons pop-up in Tokyo, I asked Raf Simons to create a pair of Vans and Undercover to work with Herve Chapelier on a monster backpack. In the end, both were matches made in heaven. For Gap, I produced t-shirt prints resulting from a cadavre exquis between an artist from Paris and one from NYC. We also had accessories—Repetto ballerinas, Longchamp bags, and Kangol hats—made in Gap's classic heather grey jersey.
Our recent in-store experience, where Balenciaga, Sacai, and Thom Browne took over entire floors, also generated many limited edition collaborative items. For the designers, escaping their usual routines is crucial. When I thought it would be great for Thom Browne to have a fragrance, I was surprised that he immediately felt comfortable with the creator proposed by Givaudan, and we managed to produce the result in less than three months.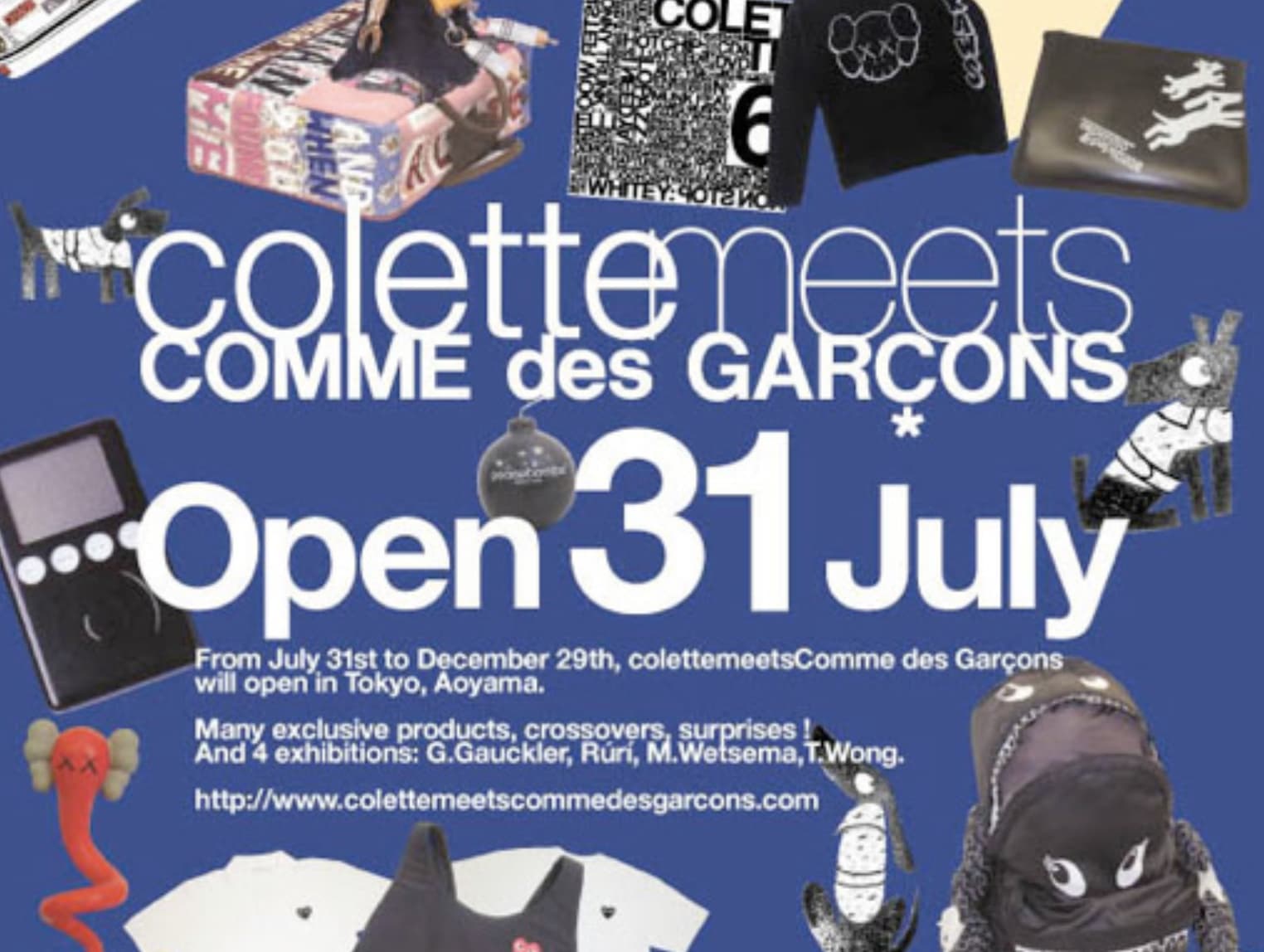 I think the success of a collaboration is linked to the "surprise" effect. In 2014, I was in touch with Hello Kitty for their 40th Anniversary and with Playboy for their 60th Anniversary, and suddenly I had the idea to marry them. I envisioned the bunny with the bow and the cat with the rabbit ears, and could not think about anything else. I'm so lucky to have spoken with the right people who understood this could be so special and made it happen. We developed various goodies, including Charvet bowties and Caron's choupette in blue.
Another one of the more unexpected collaborations we pulled off was when we did a Colette version of the classic Brides de Gala Hermès silk scarf. At that time, Hermès had never created a piece for an outside brand, and the result still remains one of my favorites.
I think the success of a collaboration is linked to the 'surprise' effect.
Hello Kitty and other characters like Mickey and the Peanuts gang are good examples of "Everything is possible." Have you seen Hello Kitty x Kiss? Hello Kitty x Sesame Street? They don't care about pushing the envelope and doing something really extreme! You cannot do collaborations and always ask for the same things. Each project has to be different, and you must feel free. It's a balance between respect of who you are as a brand and flexibility to impose no limits on the creativity. No compromise… If Hiroshi Fujiwara decides to do a T-shirt with our name all in caps, I won't complain and ask for lowercase. With the "Approved Bootleg" stickers he created for Sacai, it all made sense.
I always found it interesting to invite many players to play the same game. In 2005, Sony asked me to think about their PSP. I asked fashion brands to develop a case especially for it, and the list included Chanel, Fendi, Goyard, Burberry, and Miu Miu. In 2007, for our 10th anniversary, 10 artists—from Futura to KAWS—signed a Be@rbrick released just for Colette. In 2011, for the launch of Paris Saint-Germain's striped Away jersey, I asked major brands to do a striped version of their iconic product: a Montblanc fountain pen, Comme des Garçons' parfum, and an Hermès scarf. When I realized Pharrell had collaborations coming out with Moynat, G-Star, Timberland, I told him "let's do a Pharrell Week" and we added Ladurée macarons with unique flavors based on what he loves most.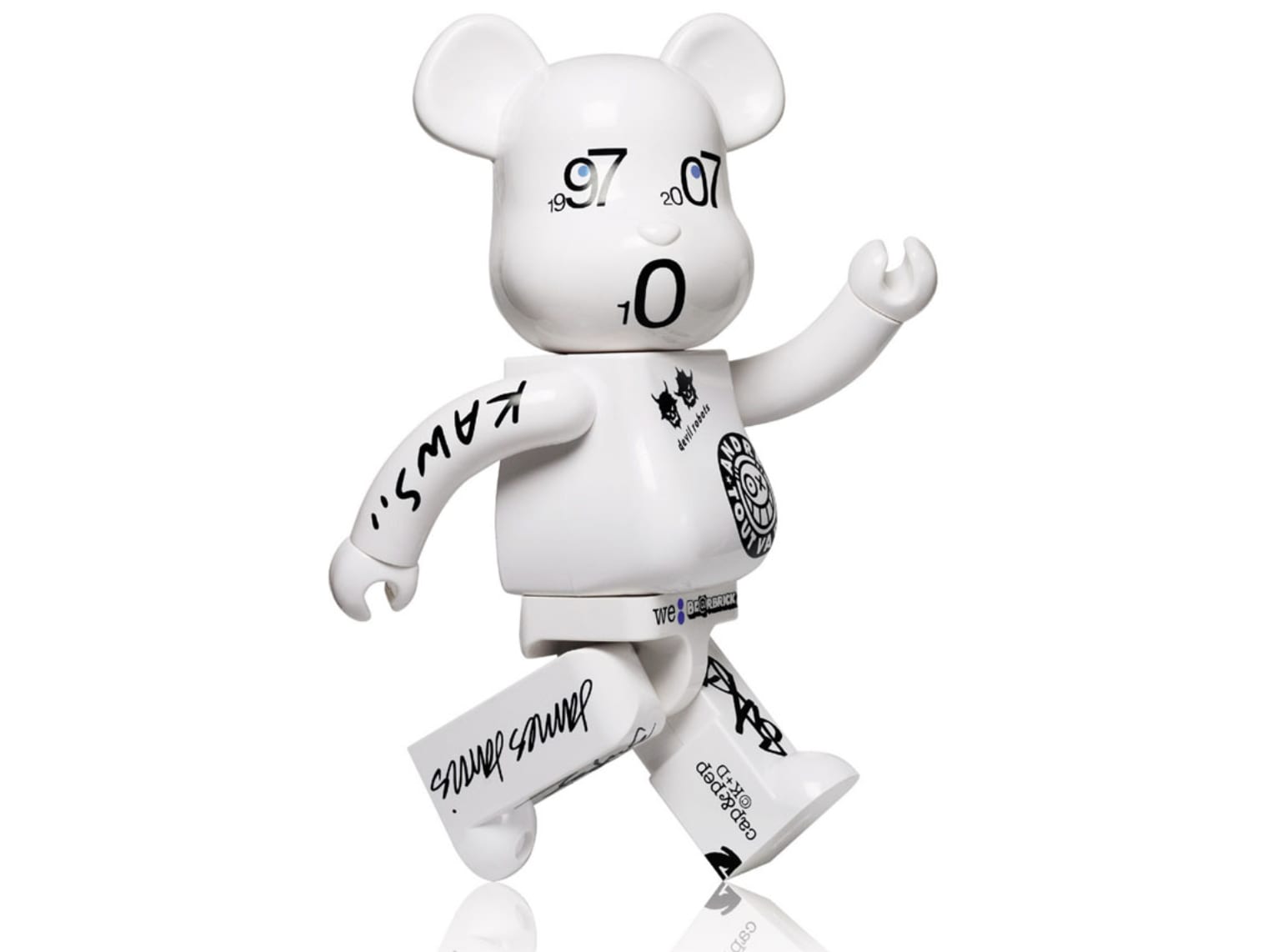 You can't just do a collaboration for the sake of doing a collaboration. It can't be just for the money or the buzz. Each part has to bring something to the table. It can be the craftsmanship or the genius idea, but I think the result should be something you cannot do alone. It must come from the fact that two entities must use each other's savoir faire.
But the danger is to only exist via collaborations. That's simply not possible. You have to be able to exist by yourself. You have to be able to build your own single identity before or in parallel of the development of collaborations. I can only think of a few exceptions, like a particular, iconic French fashion designer who manages to continually develop fantastic collaborations, which nowadays eclipse his own clothing collections. For the most part, however, I think it's a problem when brands are only interesting for their collaborations and not for their original collection.
You can't just do a collaboration for the sake of doing a collaboration. It can't be just for the money or the buzz.
It was interesting to meet very young kids at ComplexCon, some of whom were wearing Yeezy and Supreme. I'm not talking about 15-year-old kids but real children, around seven or eight years old. For them, what we call street is fashion, and they want to study to be a fashion designer, like Virgil Abloh. They don't make distinctions between Supreme or Louis Vuitton, and I don't think that was the case 10 years ago, mostly because of how brands likes these two have now literally fused together via collaborations.
Of course, recently, brands like Nike have been working with designers like Riccardo Tisci, Sacai, and Undercover. With the release of the NMD Adidas x Chanel at Colette yesterday, a new step will be taken. On the one hand, we have luxury fashion brands starting to do their own sneakers (Valentino, Dior, Celine, etc), and on the other hand you have sports brands collaborating with fashion labels. Both will merge. It seems to me that this is more in the interest of the fashion brands than the streetwear brands—a way to survive in our world.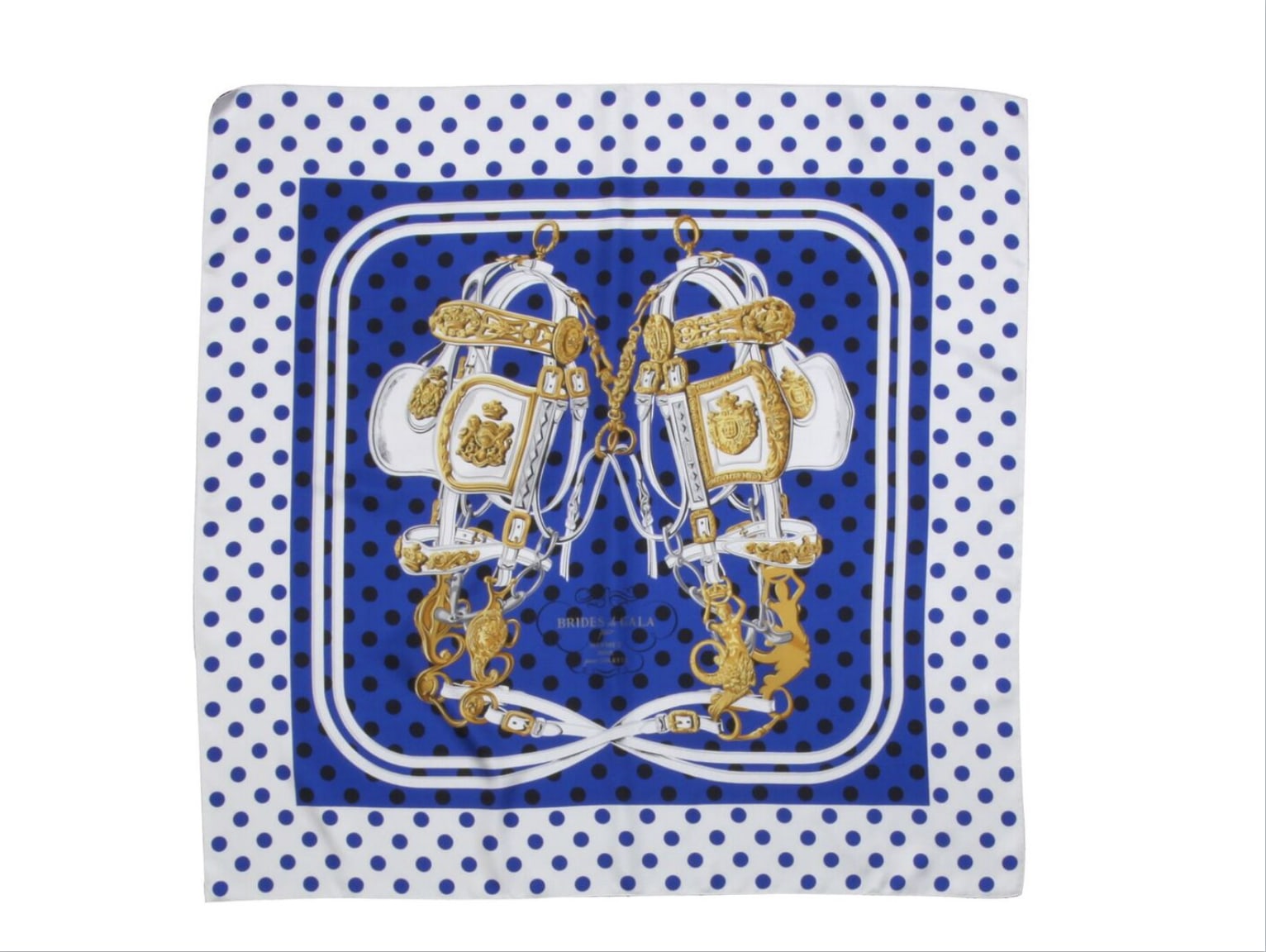 At Colette, we're often the matchmaker, which is how we introduced Jeremy Scott to Barbie, Vans to Cobrasnake, Another Magazine to Le Labo, KAWS to Comme des Garçons and Marc Jacobs, Julien David to Oakley, La Mere de Famille to artists for their advent calendar, Kevin Lyons to Stance or Mr Men & Little Miss, or Loic Prigent to Izipizi to do the smallest book in the world you read with their sunglasses. But when it's only us collaborating with a brand, I often insist on respecting their specifications. I'm happy just by adding dots and blue stitches on Dr Martens, Sonny Angels, or the new Instax Mini. It's still an interesting process and, in the end, it works, and we're happy to have a limited edition exclusive. Again, this was something that I was not prepared to do when we first opened, but now that we have built up our own identity, it has started to make sense.
There was such an incredible energy at ComplexCon. But I only saw t-shirts, sneakers, hats, and pins. I think we can do so much more. I want to open eyes and minds. The partnerships can be so much more developed with many different disciplines involved. We're surrounded by talents everywhere. I'm proud Colette developed things like cars (Smart, Aston Martin Cygnet), drinks (Coca-cola, Orangina, Evian), Andy Warhol wallpapers with Flavor Paper, Ikea bags or even stickers for iMessages. Collaborations are everywhere.