Virgil Abloh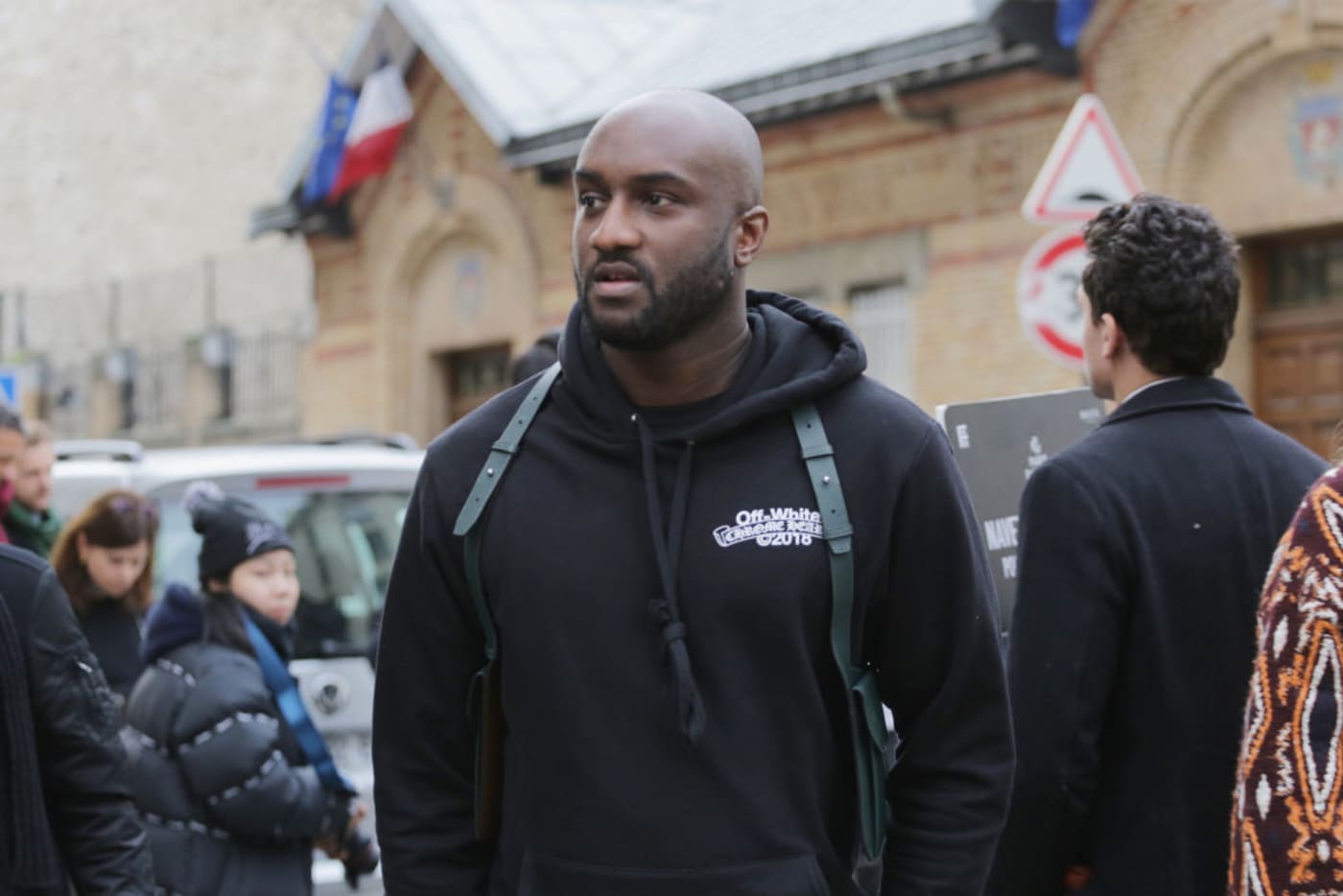 Virgil Abloh is more than just a force in fashion. He is a creative that has taken root in myriad areas of culture, including clothing, furniture, and even music. Upon graduating from the Illinois Institute of Technology with a Master of Architecture, Abloh was recruited by Kanye West to join his creative team. There, the two developed a close creative relationship that would spawn a large body of collaborative work, such as naming Abloh the creative director of his creative agency DONDA, and the artistic director of Watch The Throne, a collaborative album between Kanye West and Jay Z. 
Abloh created Pyrex Vision, his first fashion company in 2012. Under Pyrex, Abloh screenprinted original designs on deadstock Ralph Lauren Rugby shirts. After one year, and a partnership with PacSun, Abloh sold the company, explaining it was more of an experiment than a fashion brand. 
In 2013 Abloh launched Off-White, his Milan-based fashion house focused on creating high-end streetwear. With an approach guided by a 3 percent rule—never taking a design over three percent further than its original form—he created the signature markers of his brand: bright orange zip ties, words and quotation marks, an eye catching logo, and a double diagonal arrow motif. He launched his first collection called "Youth Will Always Win" in 2014. With assistance from the New Guards Group, the fashion production and distribution company that has aided streetwear brands like Heron Preston, Off White exploded.
In 2015, his debut collection was nominated for the LVMH prize, perhaps the most coveted award in fashion, but was named as a runner up behind Jacquemus and Marques'Almeida. Although Abloh lost the prize, it was just the beginning for the designer. Soon after, he opened his first Off-White concept store in Tokyo, Japan, and launched Grey Area, the furniture branch of his brand. 
As his designs gained a cult-like following, Abloh lead big name collaborations with various brands— most notably with Nike. In 2017, the brand dropped "The Ten," a series of signature sneakers that were re-designed by Abloh—all of which stayed true to his 3 percent rule. Styles in including the Air Jordan 1, Air Force 1, and Air Max 90 were reworked à la Off-White. While working with Nike, Abloh worked on creating a line of furniture for Ikea called Markerad, which launched in May 2019. The collection includes a rug marked by Off-White's signature lettering that reads ''KEEP OFF."'
In 2018, Abloh was named the creative director of Louis Vuitton's menswear line, a marker for his progression since losing the LVMH Prize. His appointment to Louis Vuitton was a pivotal moment for the fashion industry because it made him the first person of African descent to lead their menswear line. That same year, Abloh held a show for his first collection under the brand at the Palais-Royal gardens during Paris Fashion Week. For the show, Abloh recruited celebrated men in the music industry, including Playboi Carti, Steve Lacey, and Kid Cudi as models. 
Most recently, Abloh has been focused on cultivating Virgil Abloh: Figures of Speech, his first solo art exhibition at the Museum of Contemporary Art in Chicago. Michael Darling, the chief curator of the museum, approached Abloh to create an exhibition of his work. The retrospective is equipped with custom clothing racks that are separated into seven sections from "Early Work" to "The End." The exhibition was extended through September 2019.
Virgil Abloh has transcended the standard idea of what it means to be a fashion designer. He's a creative, first and foremost, with a vision that he's channeled across multiple platforms.