Virgil Abloh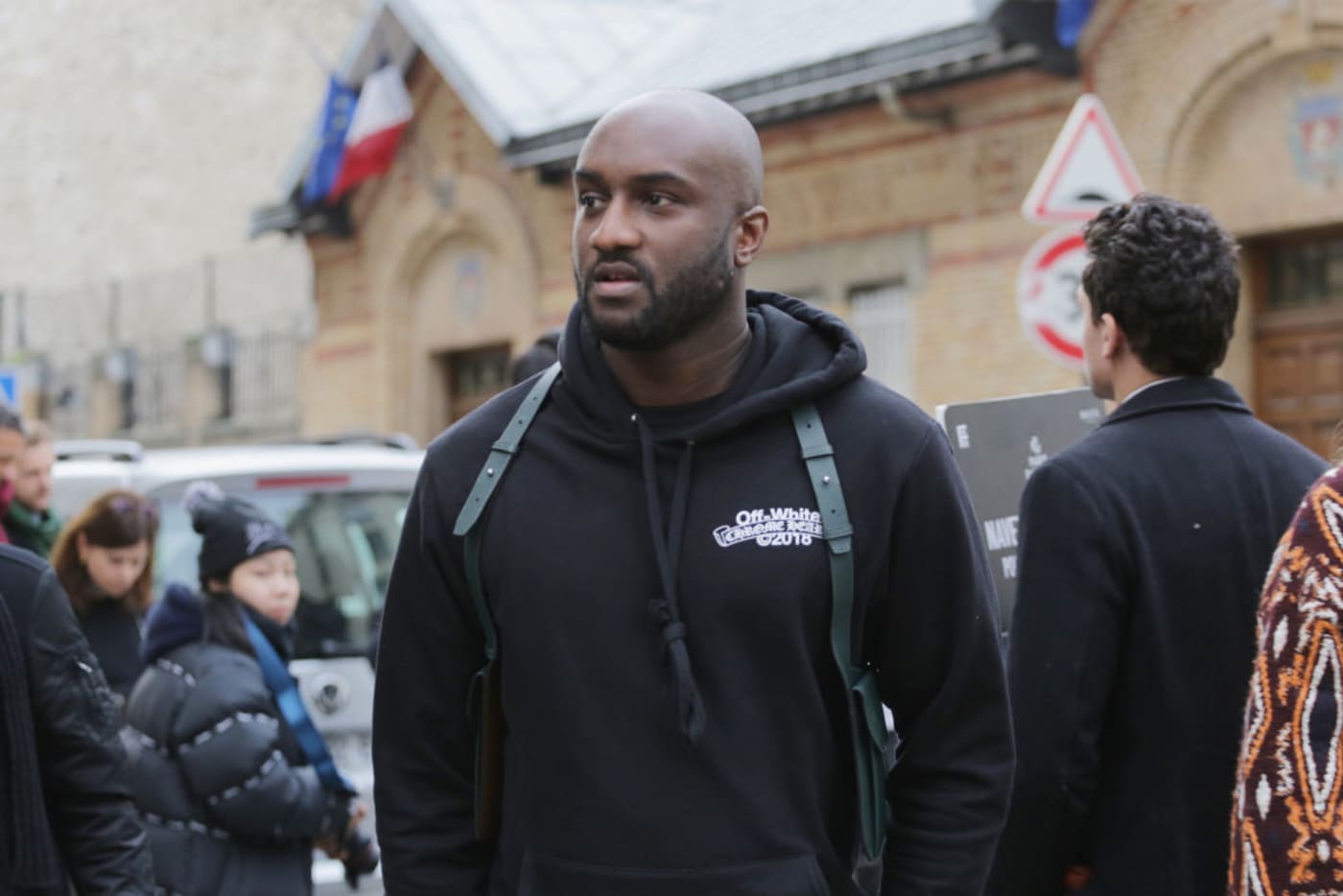 Virgil Abloh was a multi-hyphenate creative known for his work with LVMH, Off-White, Nike, and more. His contributions to fashion and sneakers not only changed the way we look at design today, but paved the way for the designers of tomorrow to think outside of their own parenthetical bounds. Raised in Chicago, Abloh, who graduated from the Illinois Institute of Technology with a master's in architecture, eventually crossed paths with fellow hometown hero Kanye West. The two developed a strong personal and working relationship, and Abloh became the creative director of West's creative agency, Donda, designing several of the rapper's album covers, like My Beautiful Dark Twisted Fantasy, Watch the Throne, and more.
Abloh also found time to cultivate his own take on fashion. In 2012, he launched his first clothing brand, Pyrex Vision, which saw him screen print original designs on Ralph Lauren rugby shirts and sell them. Abloh sold Pyrex one year after starting it, calling the company more of an experiment than a fashion brand. In 2013, Abloh created Off-White, his left-of-center luxury streetwear company that aimed to bend the rules of fashion and create new designs from previously conceived pieces. Off-White launched its first apparel collection, "Youth Will Always Win," in 2014. In 2017, it changed the complexion of sneaker culture by teaming up with Nike to deliver "The Ten"—a series of 10 sneakers based on OG Nike silhouettes redesigned by Abloh. Featuring new takes on the Air Jordan 1, Nike Air Presto, Nike Air Force 1, and more models, The Ten solidified Abloh's place as one of the most influential figures in sneaker design of the past decade.
In 2018, Virgil Abloh became the first African American creative director of Louis Vuitton's Menswear line, releasing new and unique collections and accompanying installations that put his artistry on full display. Abloh's work with Louis Vuitton fused the worlds of hip-hop and luxury fashion, with the designer enlisting Playboi Carti, Steve Lacy, ASAP Nast, Dev Hynes, and Kid Cudi to walk the runway of his first fashion week in Paris. From 2018 to 2021, Abloh's work with Louis Vuitton forced the fashion pundits of the world to look at streetwear in a new light, and it completely changed the perception of what high-end luxury fashion is.
On Nov. 28, 2021, Virgil Abloh's estate revealed that the generational designer had passed away following a two-year battle with a rare form of cancer. He is survived by his wife, two children, and parents. To say that Virgil Abloh is one of the most influential creatives of our generation would be an understatement. Abloh demonstrated that you can change what is considered acceptable to fit your vision, and because of that, he will always be a "genius."