Nike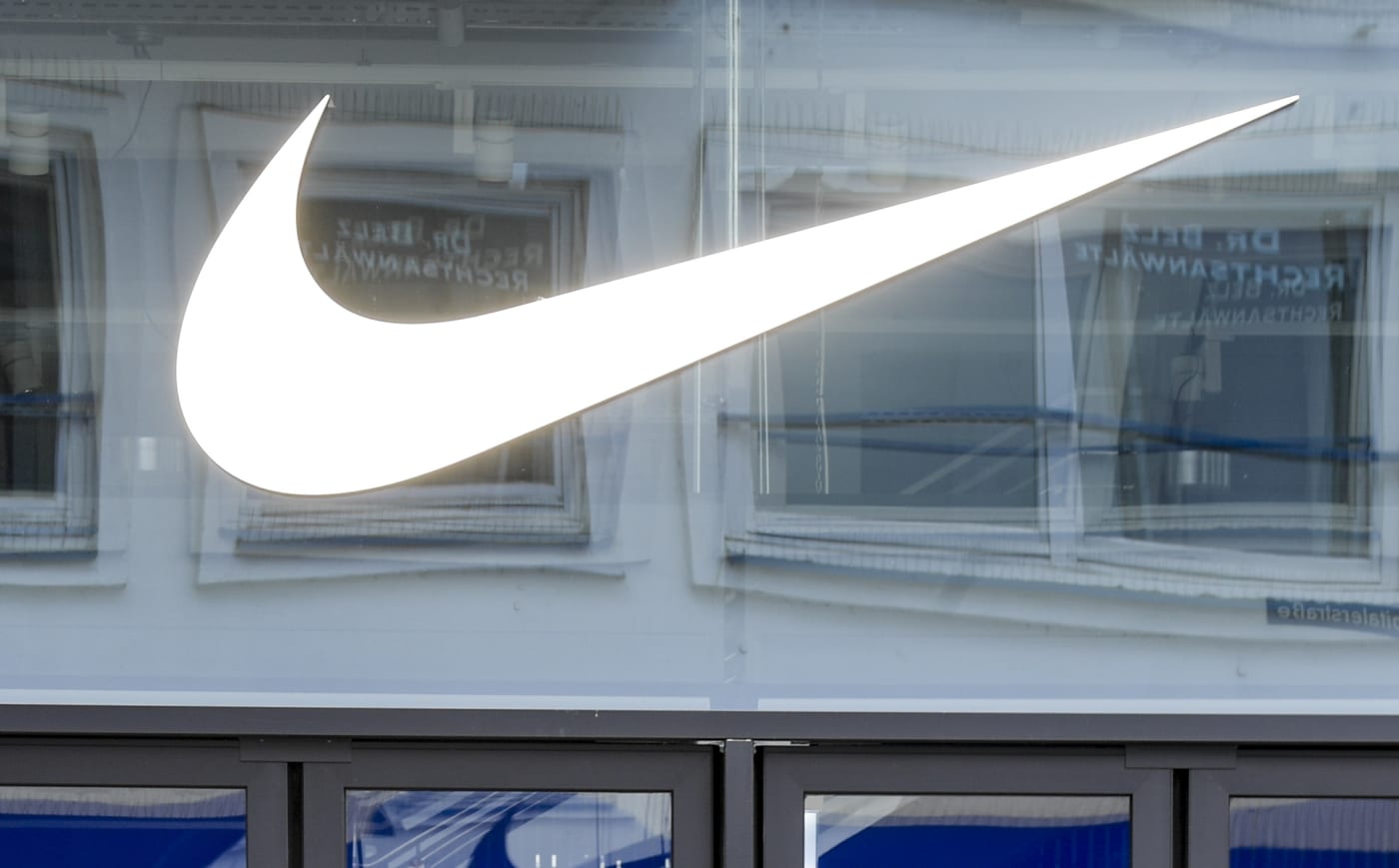 With a logo as recognizable as a stop sign, athletic apparel brand Nike has dominated the fashion industry and pop culture. Co-founded in the 1960s by Phil Knight and Bill Bowerman, the brand—formerly known as Blue Ribbon Sports—began as a retail store selling Onitsuka Tiger shoes, now known as Asics, and has since become the world's largest supplier of athletic apparel and footwear. After Nike's official launch in the 1970s, it revolutionized the sportswear industry with their first sneaker, the Moon Shoe, which debuted at the U.S. Olympic Track and Field Trials in 1972. Since then, the brand has expanded far beyond their original running sneaker to produce various shoes they've become well known for, including the Nike Air Force 1, the historic Air Max series, their collaboration with Michael Jordan for Jordan Brand, a myriad of different basketball performance sneakers, and their more recent collaboration efforts with Virgil Abloh's brand Off White. Nike has also changed the way shoes are released, evolving with the times and conceiving the SNKRs app, which has become the bane of many sneakerheads' existence. The SNKRs app gives everyone a "fair" shot at buying coveted kicks by using a raffle system to deter a sneaker market that is marred by bots and resellers.
Outside of footwear, Nike has also dropped a wide variety of apparel including hoodies, sweatpants, leggings, athletic wear meant for different sports like basketball, soccer, tennis, and more. They have also revolutionized sports-leisure with their Dri-FIT technology that makes clothes for both working out and wearing casually. Dri-FIT can now be found on most of Nike's sports apparel.
However, Nike is known for much more than its products. The corporation's ads have become iconic— and at times, controversial. In 2018, Nike's ad campaign sparked outrage across the country after they released a commercial with former NFL player Colin Kaepernick where he addressed taking a knee during the National Anthem by saying, "Believe in something. Even if it means sacrificing everything." For some reason, people disagreed with Kap and began burning Nike apparel in protest. It didn't amount to much, however. Regardless, Nike has had its finger on the pulse of sports, streetwear, and pop culture for upwards of six decades now, and the Swoosh doesn't look to be slowing down anytime soon.