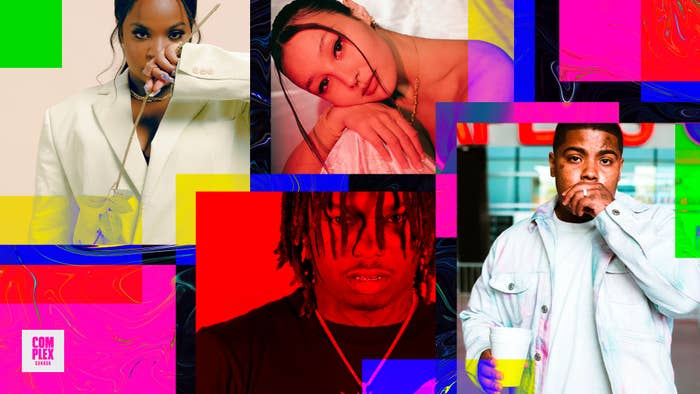 As 2022 ramps up, so do the new music releases. It's never easy to keep up with what seems like an infinite amount of drops every month, so we're making things easy. We've compiled our favourite Canadian tracks of March to help broaden your library. This month we heard OVO Sound rapper Smiley prove he's more than just a meme rapper, Montreal MC Mike Shabb open up about his demons, and Toronto singer Savannah Ré re-establish herself as one of the most exciting new voices in Canadian R&B. From rugged raps to summery funk, here are the tunes we've been bumping the loudest.
Mike Shabb, "Blood Bath"
Duvy f/ Vory, "Thugz Don't Cry"
Savannah Ré, "Fiji"
Booggz, "Benny Made Me Do It Freestyle"
Luna Li, "What You're Thinking"
IDMAN, "Good Life"
Kaytranada and Joyce Wrice, "Iced Tea"
Busty and the Bass, "Merry Go Round"
Smiley f/ 42 Dugg, "Grammy"
Nate Husser f/ Merlyn, "Get Out"