Writing this list was far more difficult than I thought it would be. What does "best" really mean, anyway? There are a lot of angles you could take on that. Being the co-owner of 3peat, a business whose existence is essentially based off of the success of Bape, makes for a unique perspective.
In the end, I decided that the pieces that needed to make the cut were the ones that were the best and/or most important for Bape itself. This list does not reflect my personal favorites. It doesn't only consist of the most coveted Bape items. These aren't just Bape founder Nigo's crazy one-off pieces; every single product here was available to consumers. Instead, these are products that I feel impacted the culture in the most significant ways or went beyond what had previously been accomplished by a streetwear brand. We may be living in the "collaboration generation" right now, but Bape, under Nigo, pioneered and set the bar for what seems like commonplace for brands today.
In no particular order, here are the 25 best Bape items of all time. Let the debates begin.
Bape x Pepsi Collaboration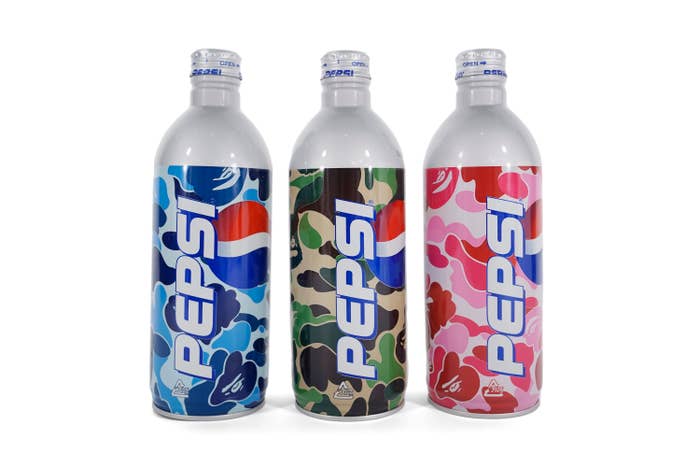 Shark Hoodie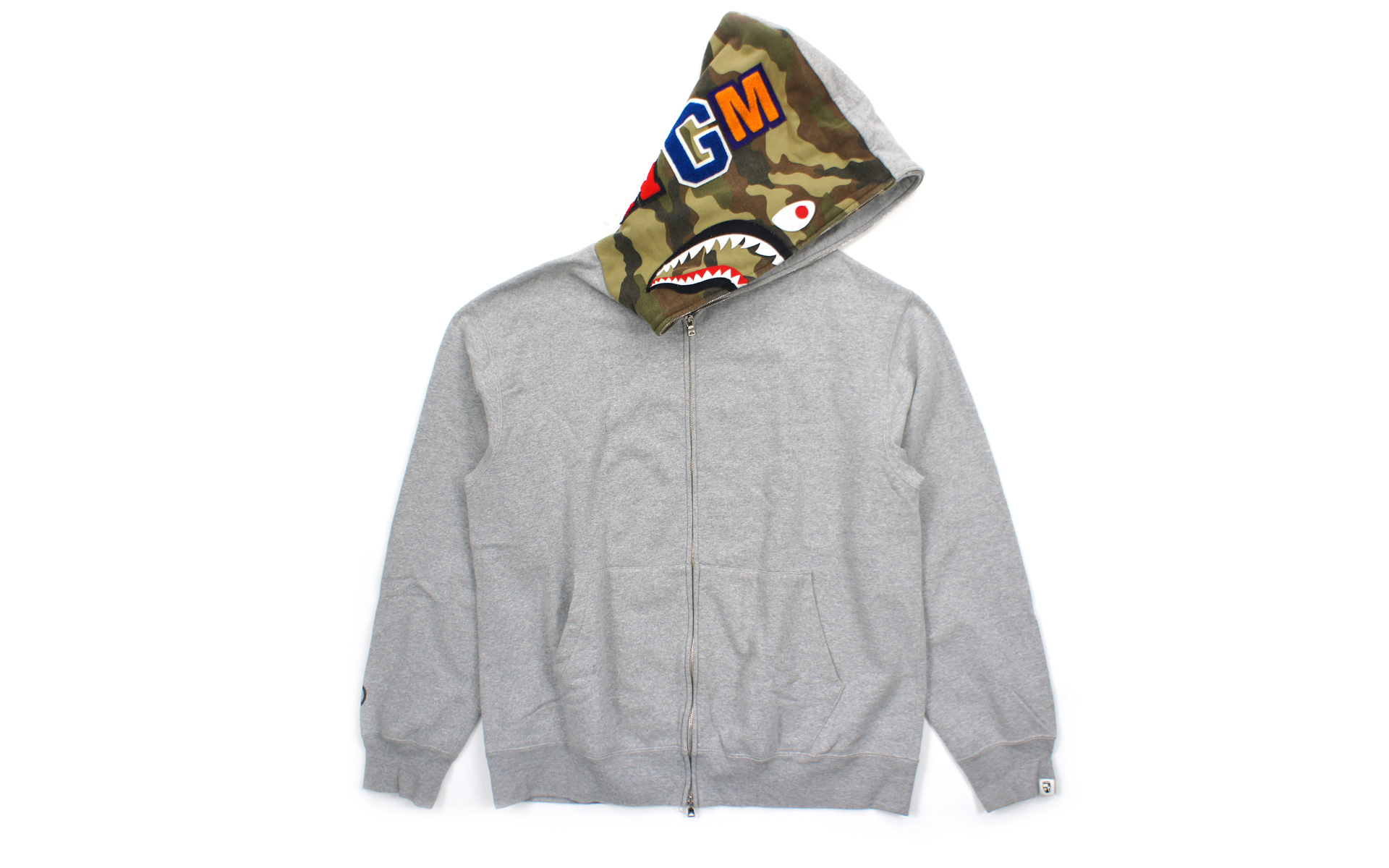 N*E*R*D Trucker Hat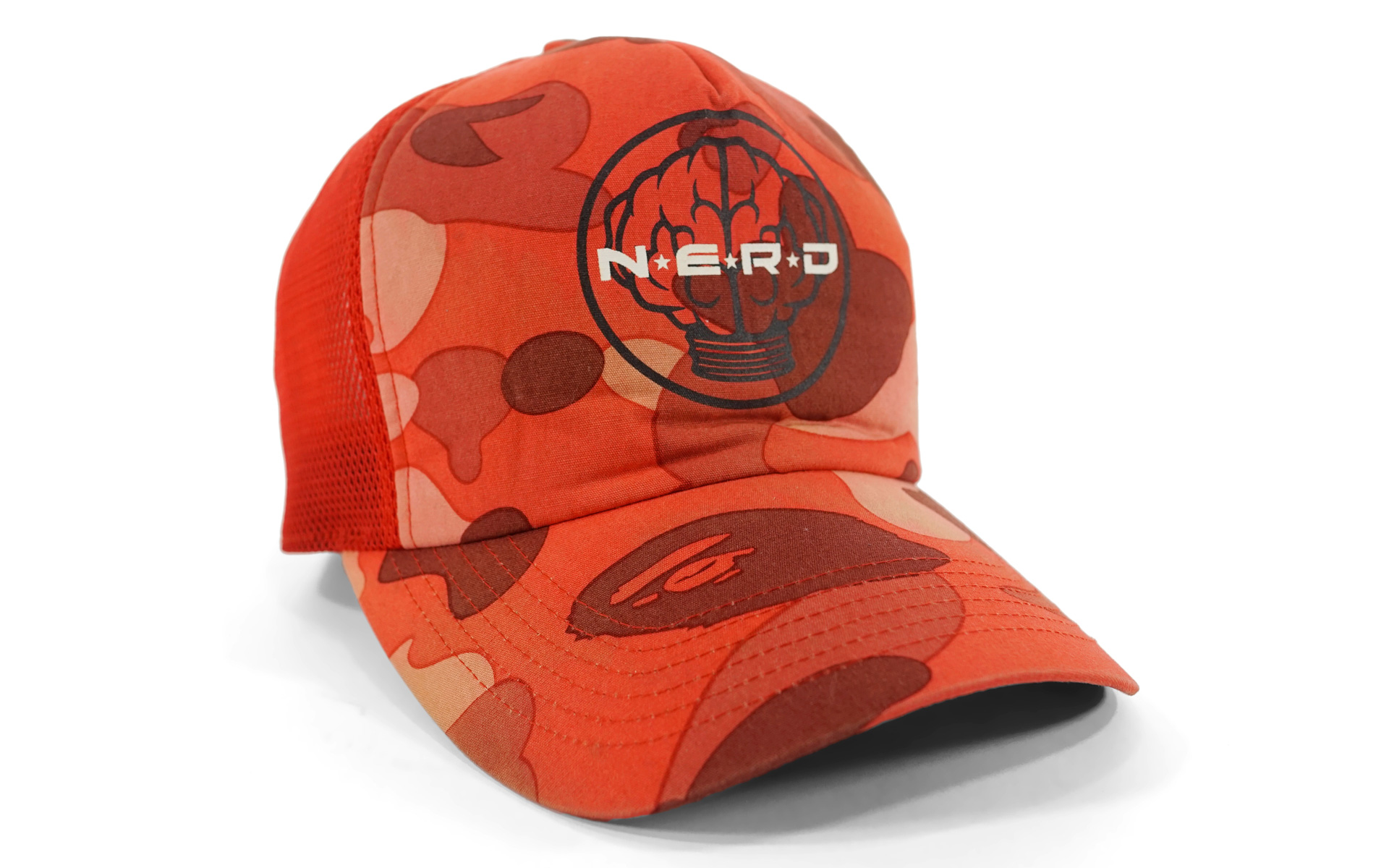 Kanye West Bapesta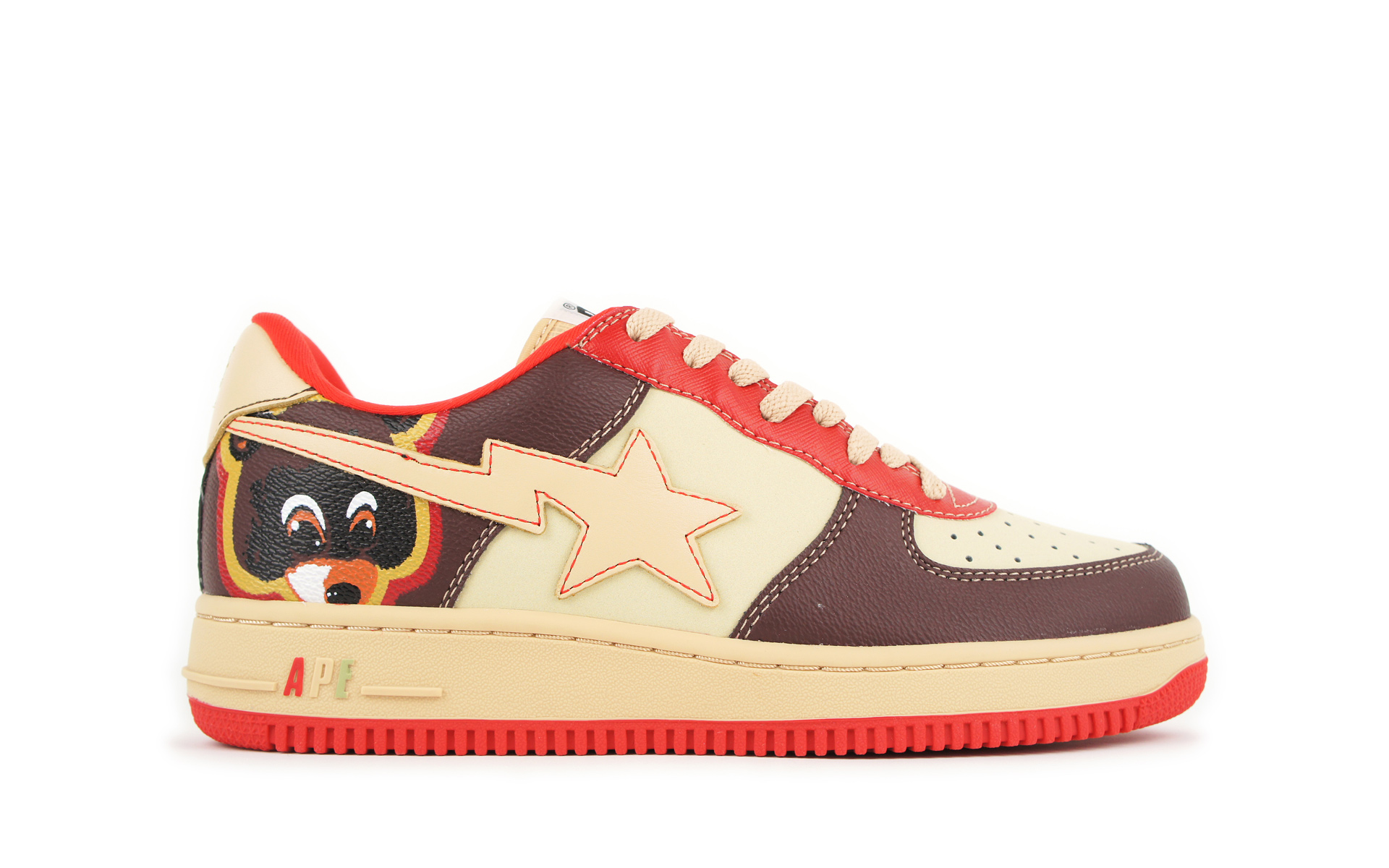 Original Nowhere T-shirt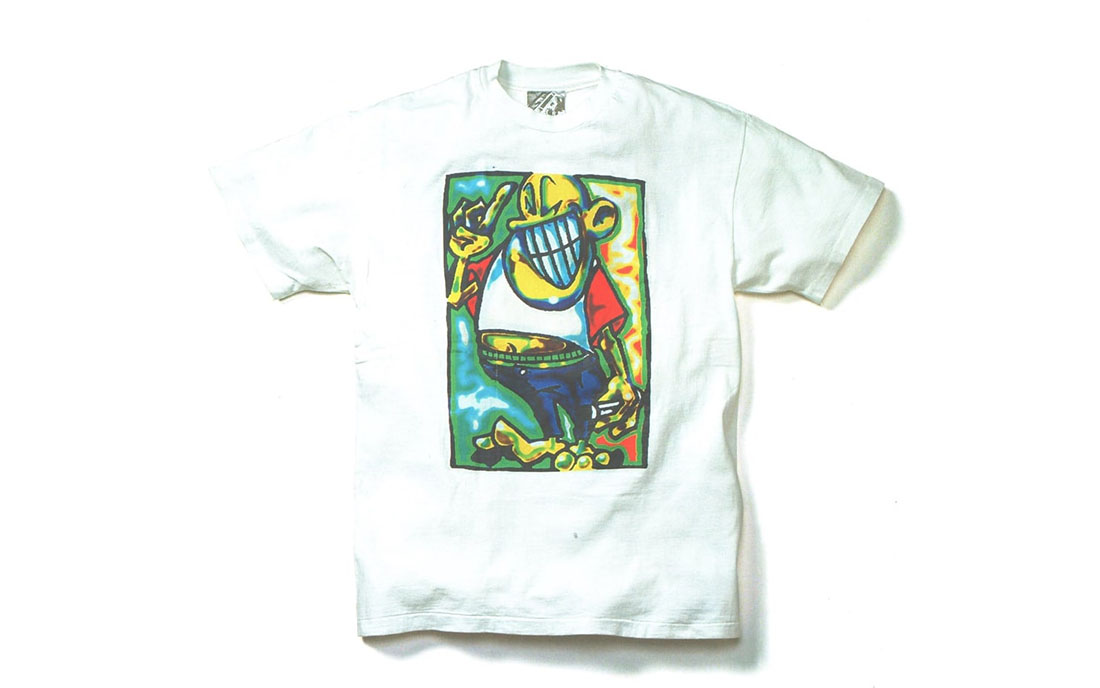 Pharrell Roadsta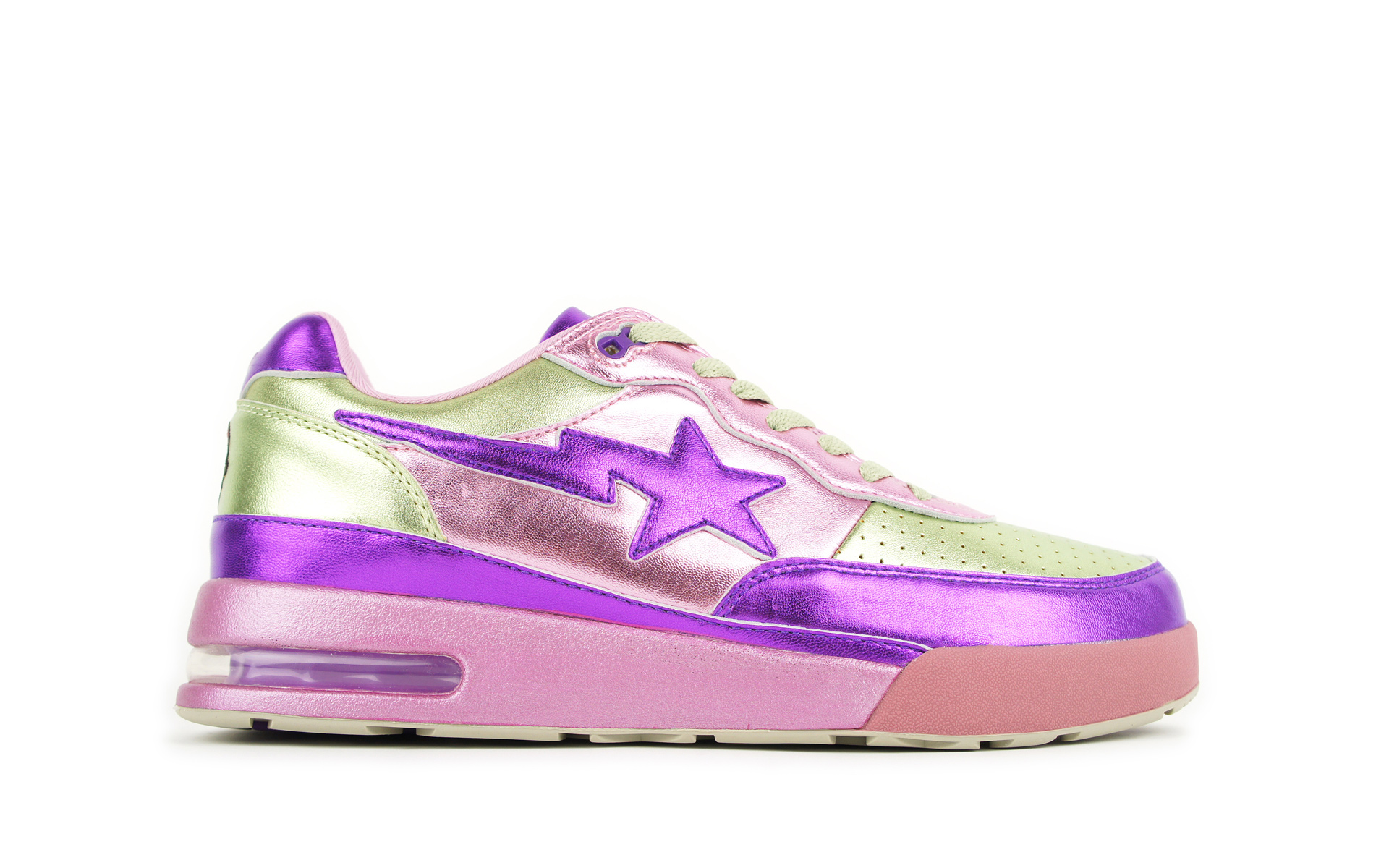 1st Camo Snowboard Jacket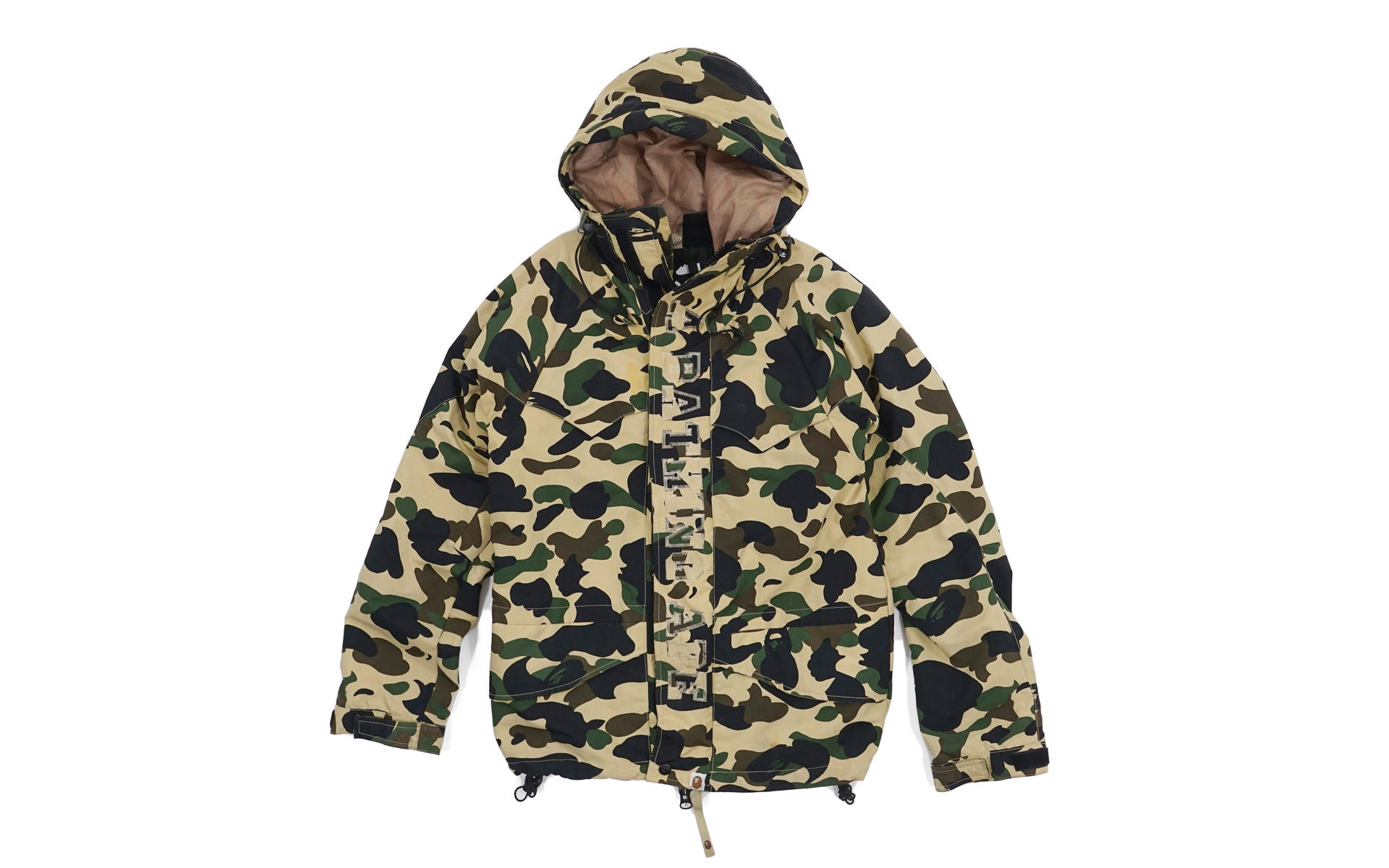 Patent Leather Bapesta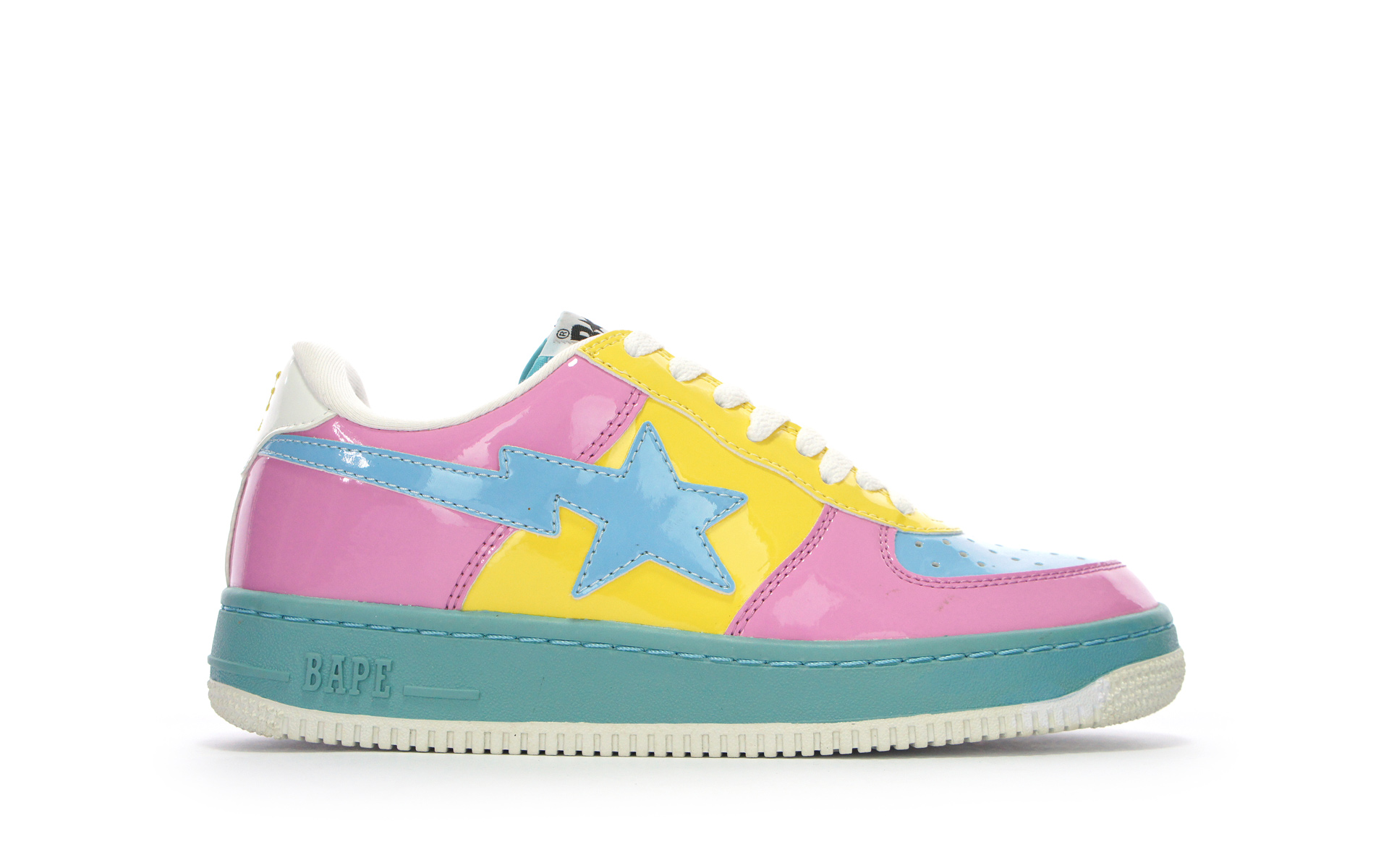 Marvel Bapesta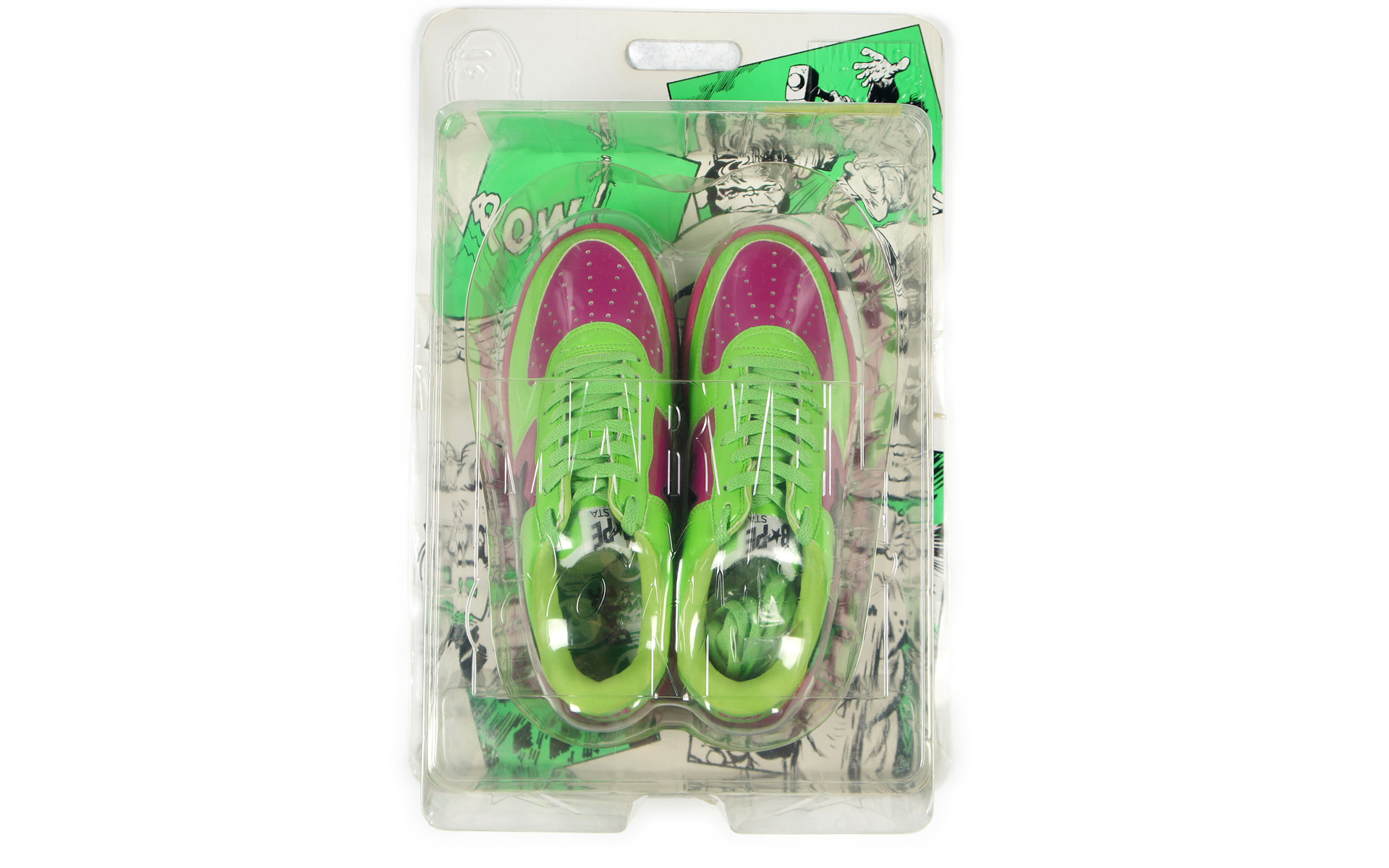 Converse Chuck Taylor All-Star OX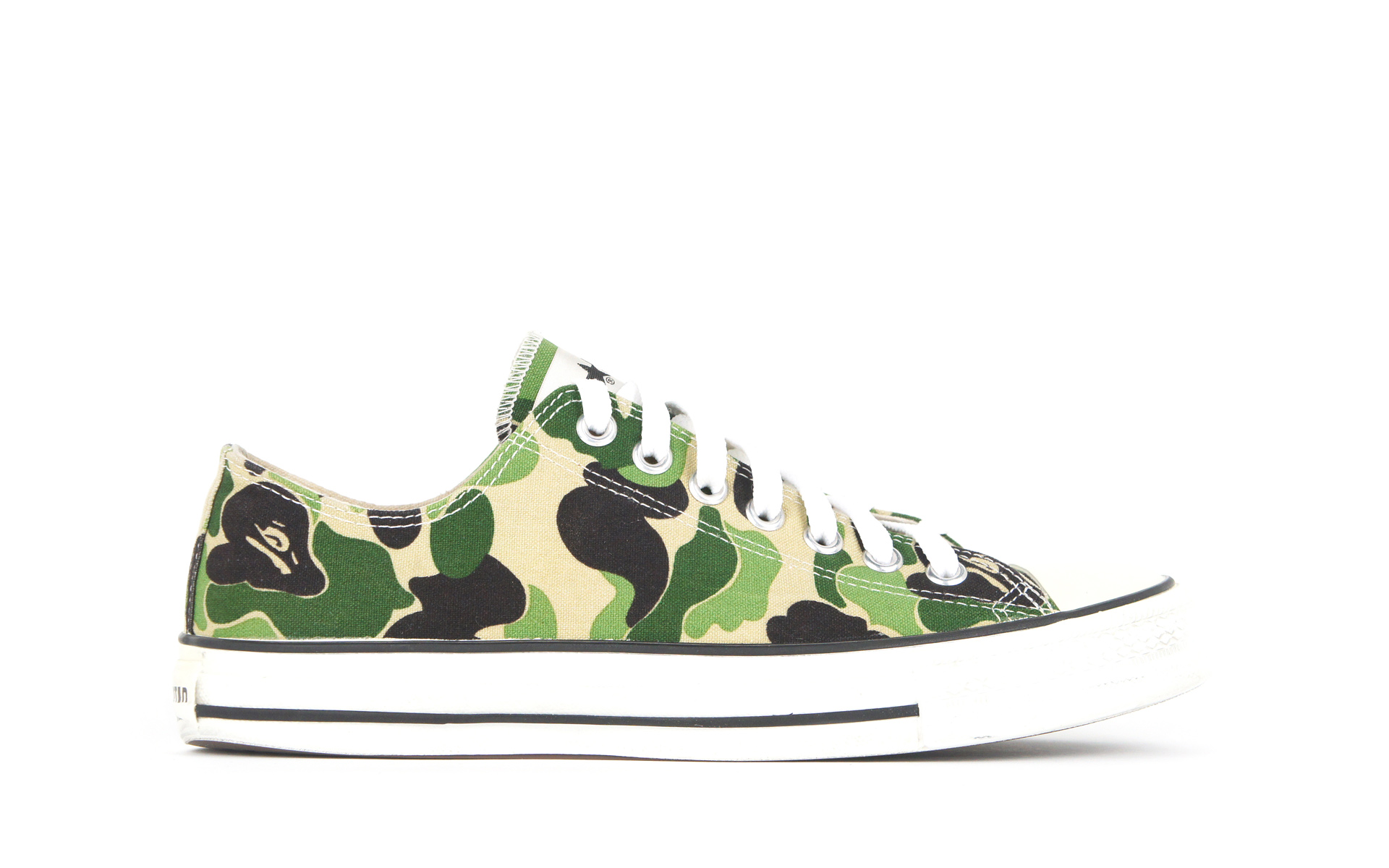 Kaws Chomper Hoodie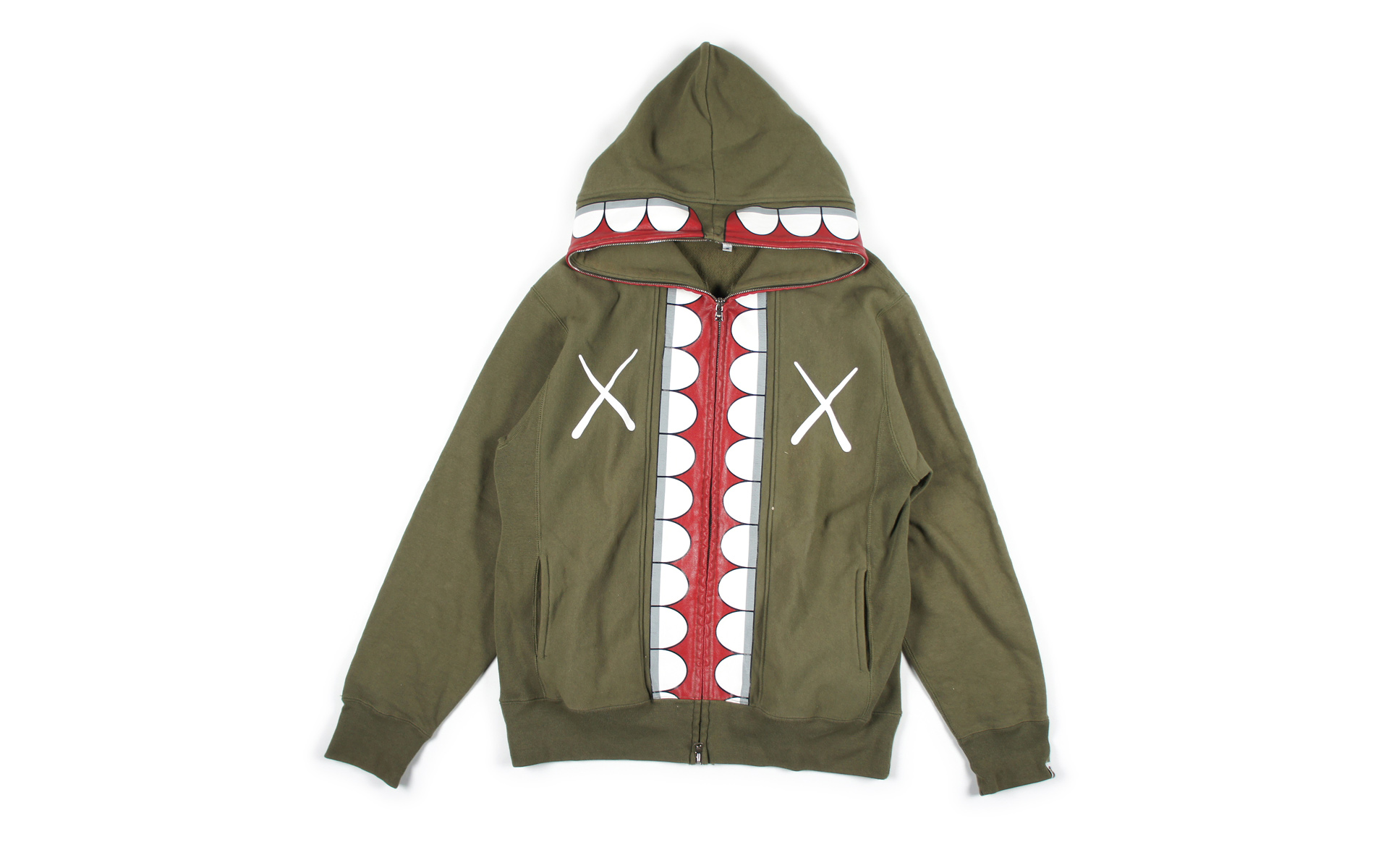 Rimowa Cabin Trolley
Supreme Box Logo T-Shirt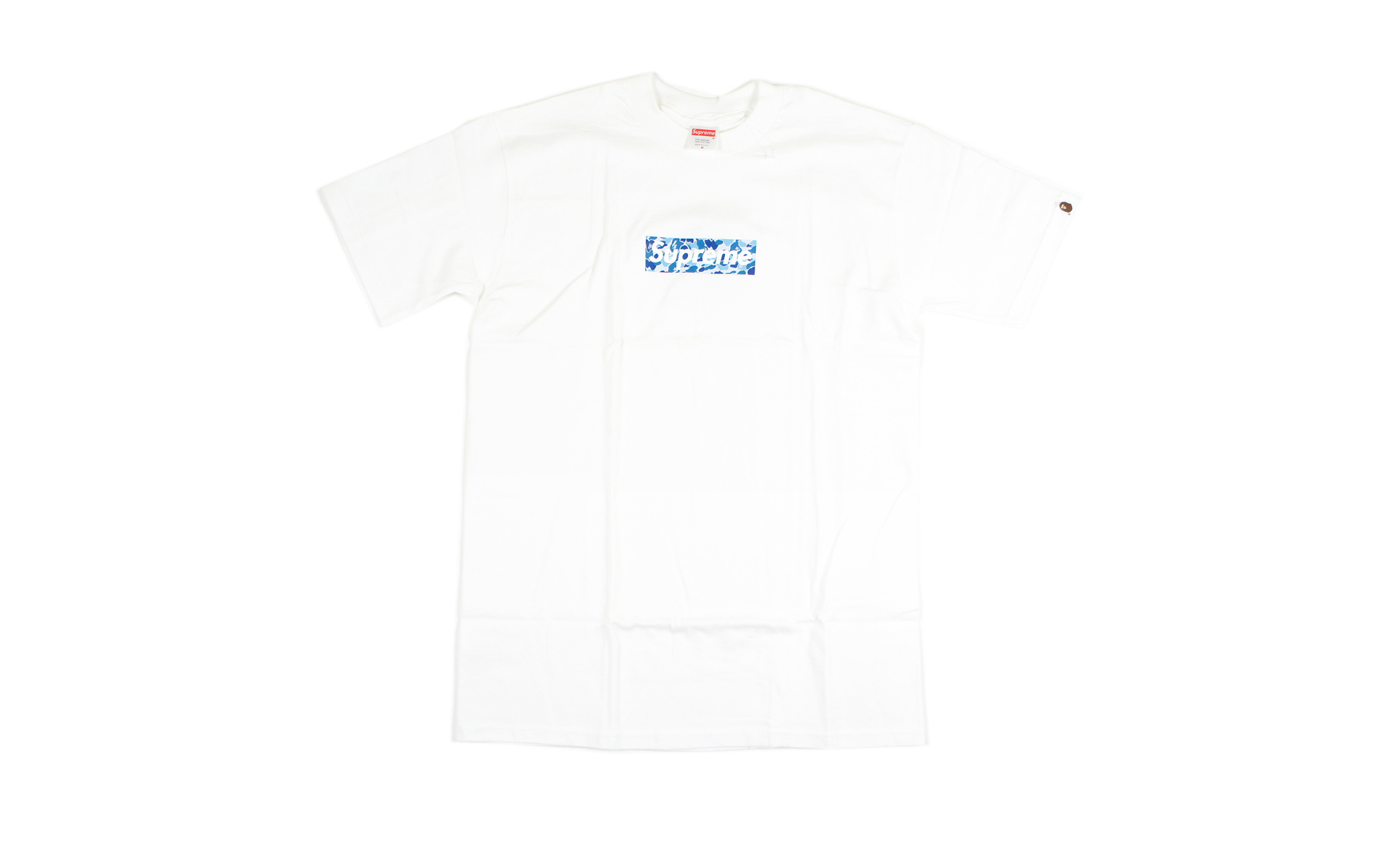 Apehead Coffee Table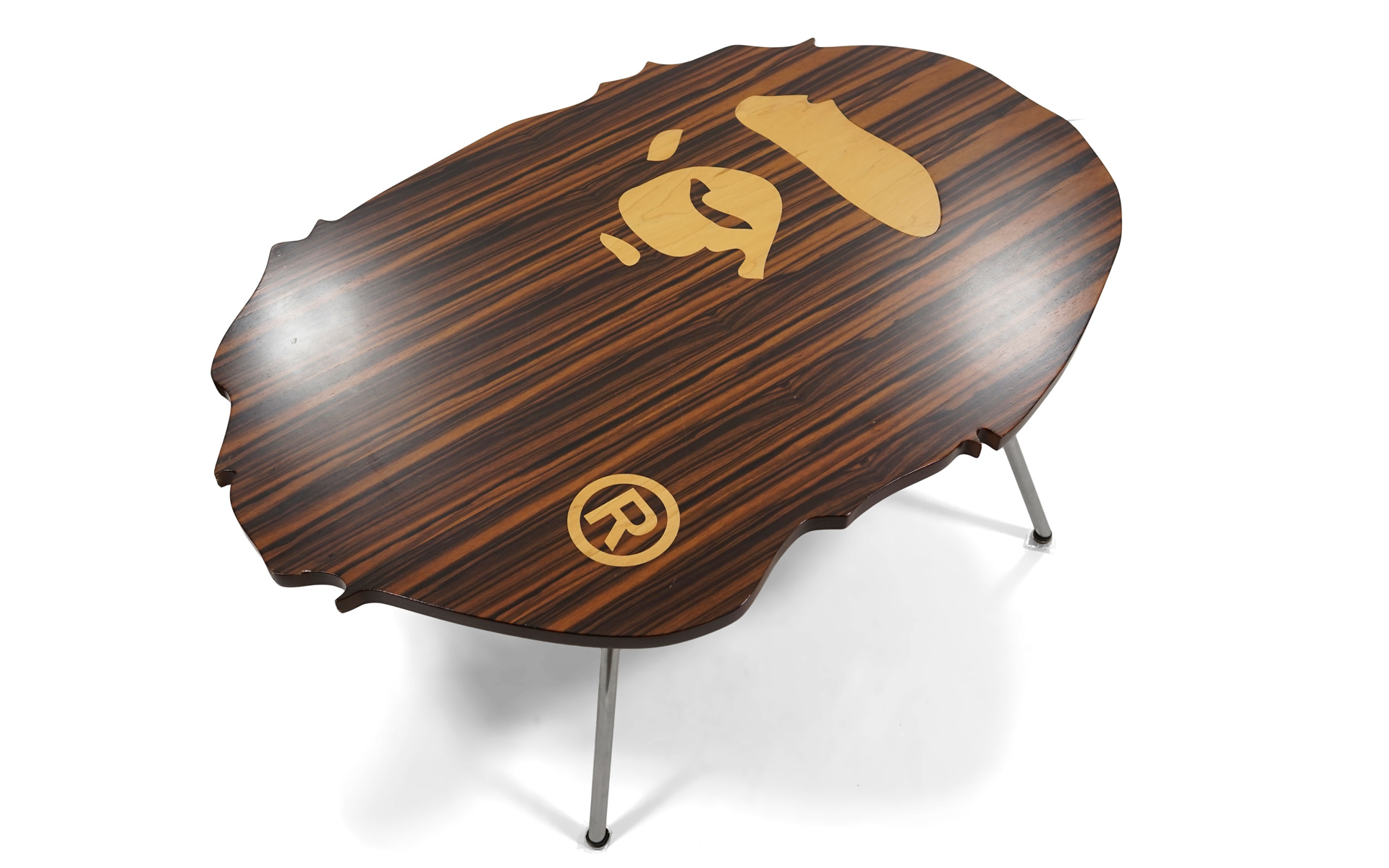 Multi Camo Terry Cloth Robe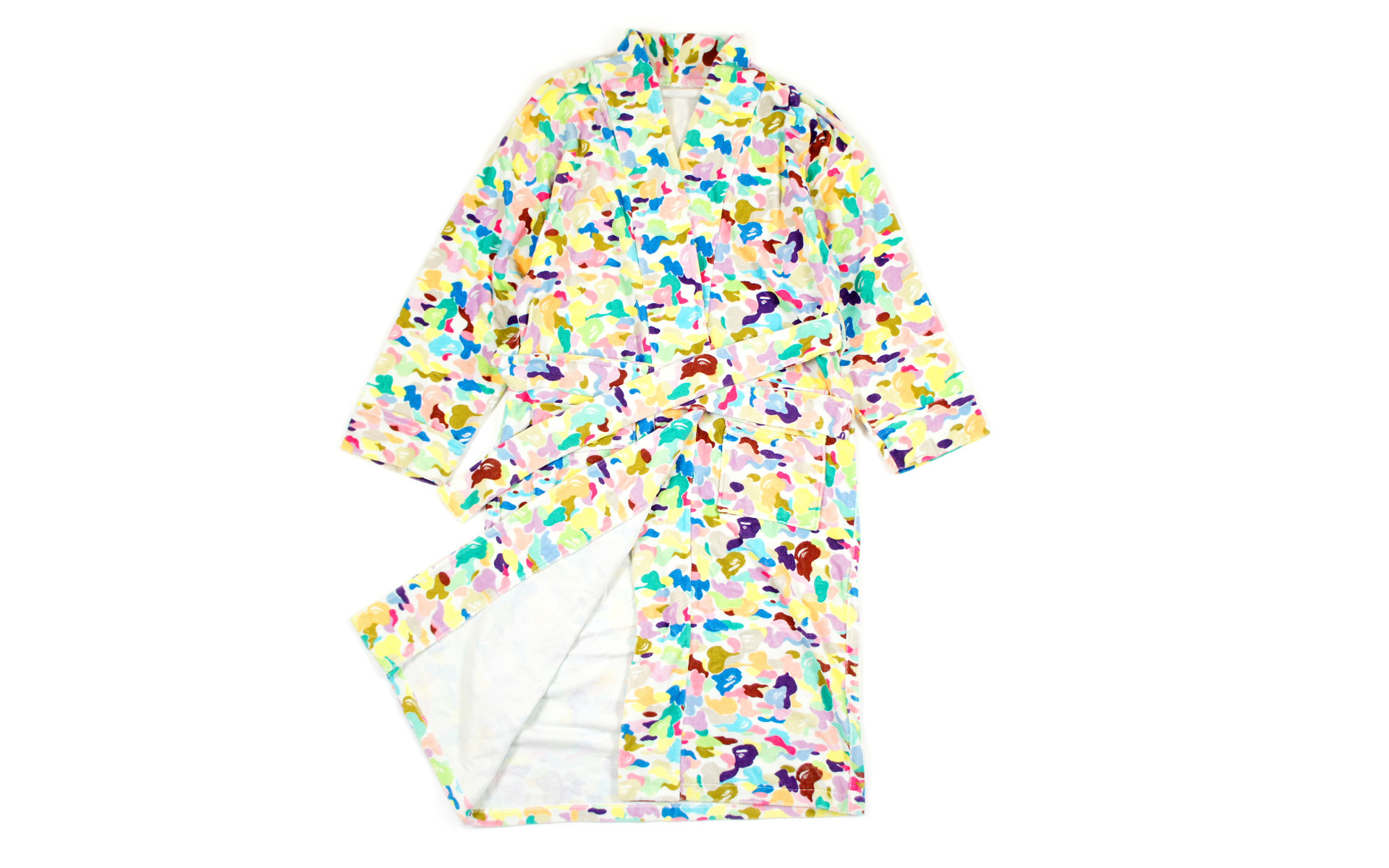 Color Camo Full Zip Hoodie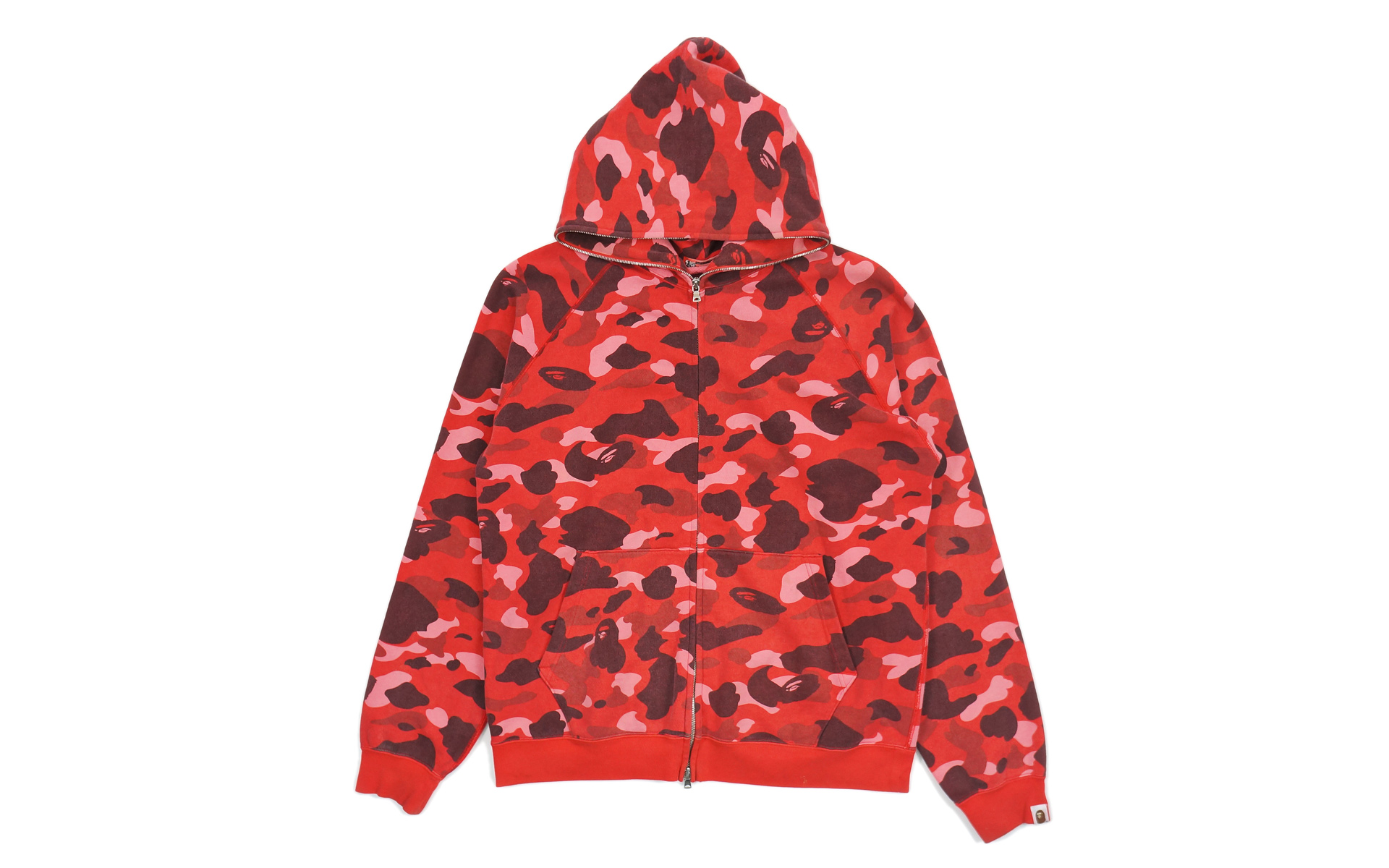 Kaws Chomper Varsity Jacket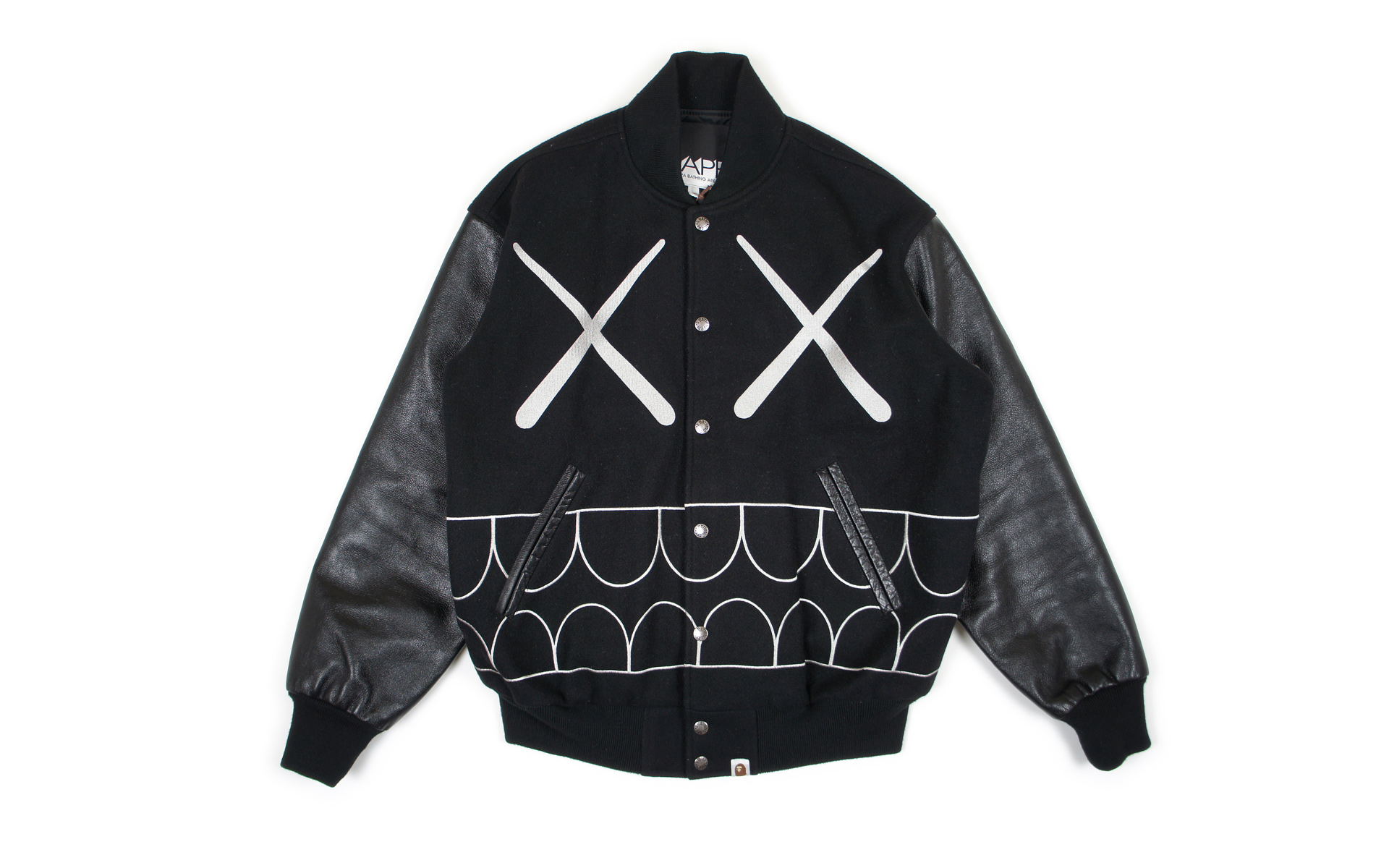 Scarface Champagne Bottle T-Shirt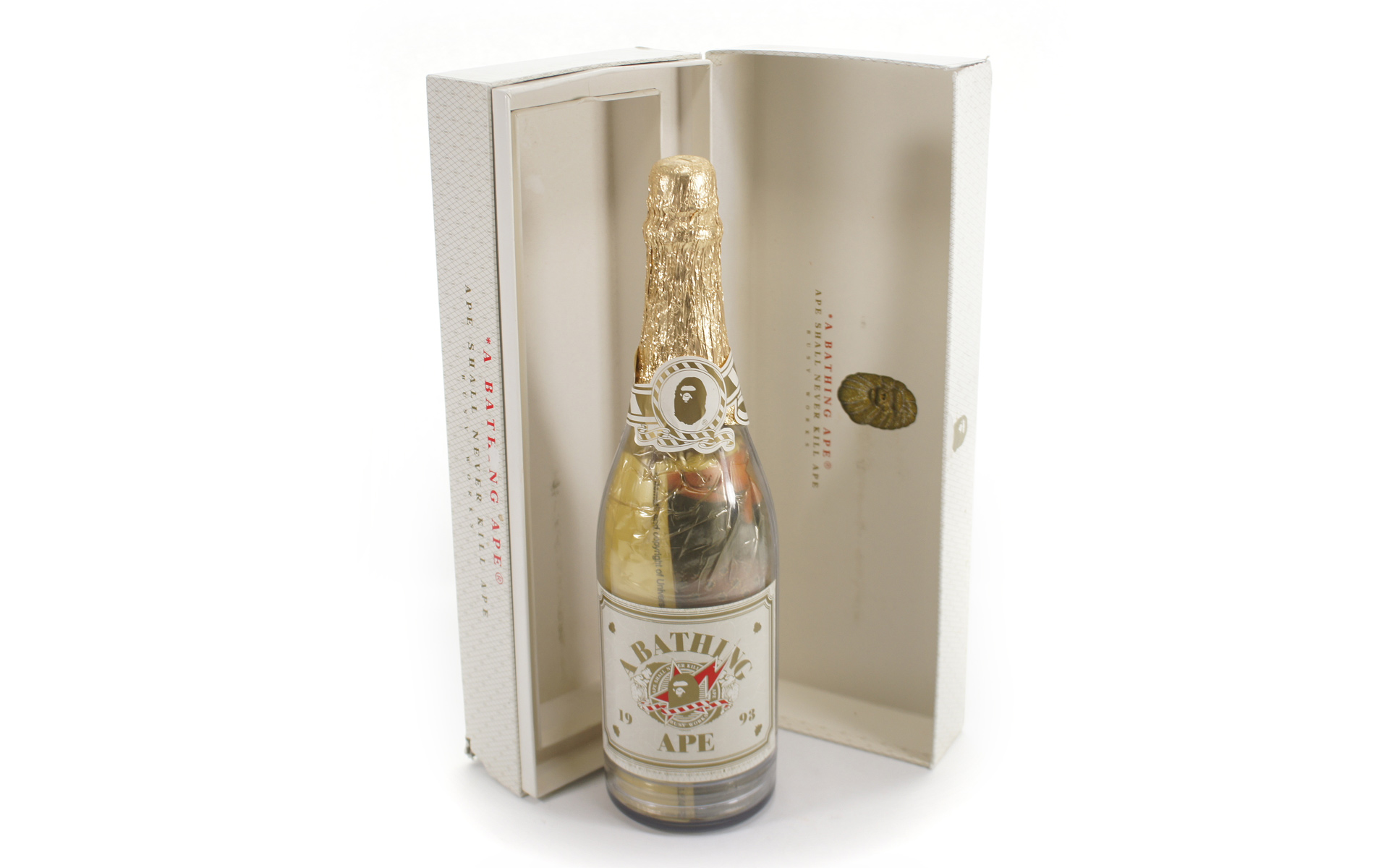 Casio G-Shock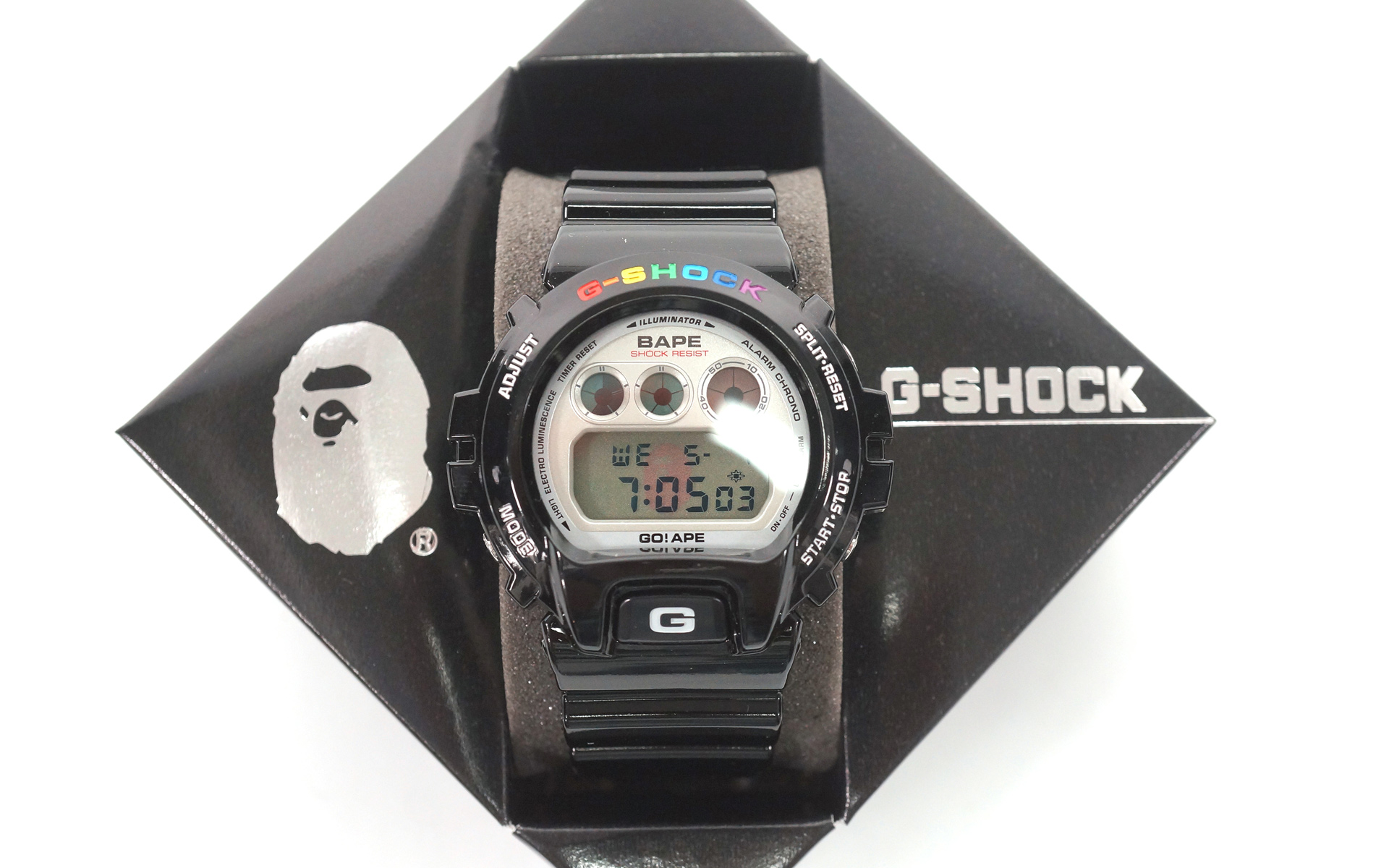 Impossible for Bape Polaroid Camera Set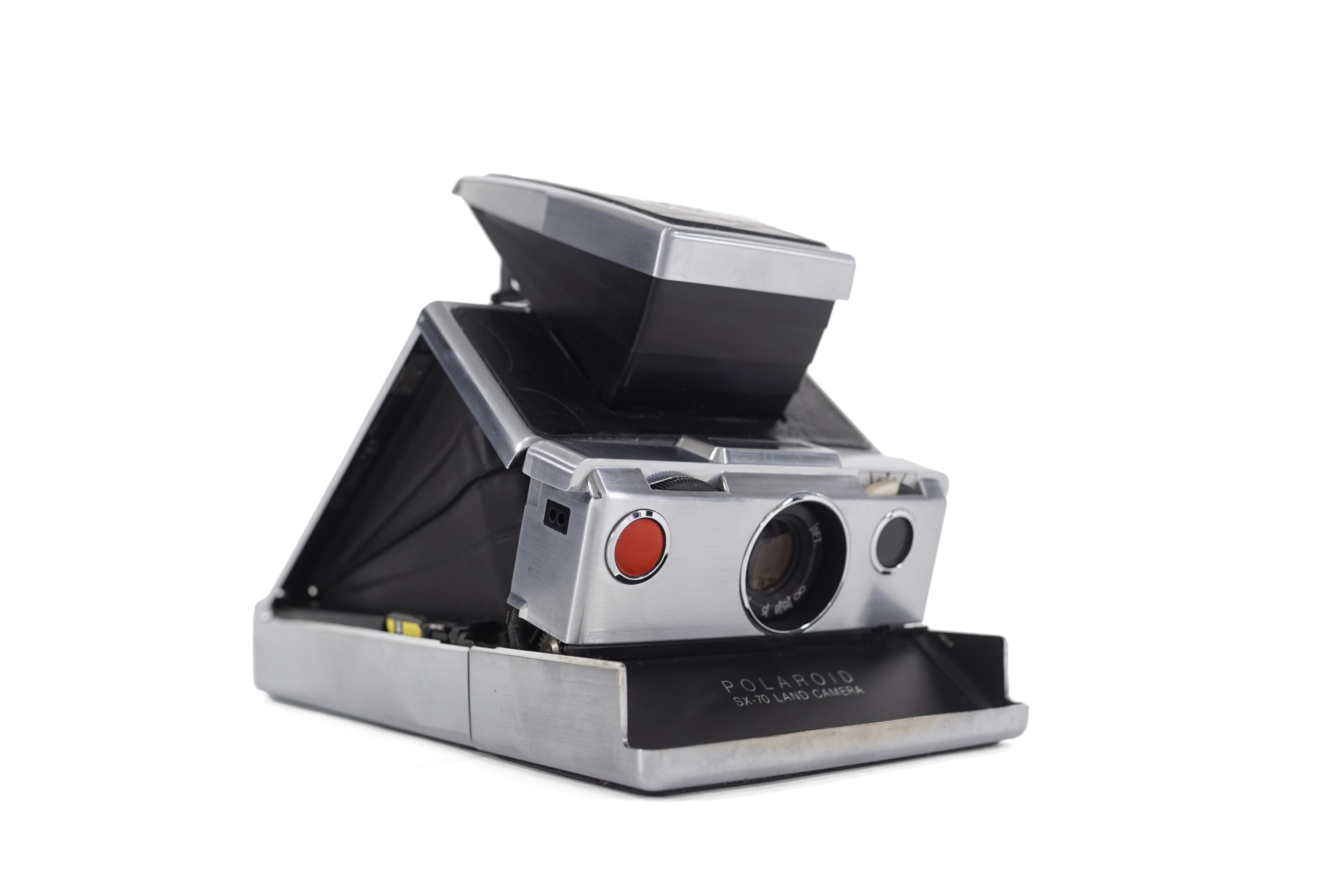 Spray Can T-shirts by Futura/Stash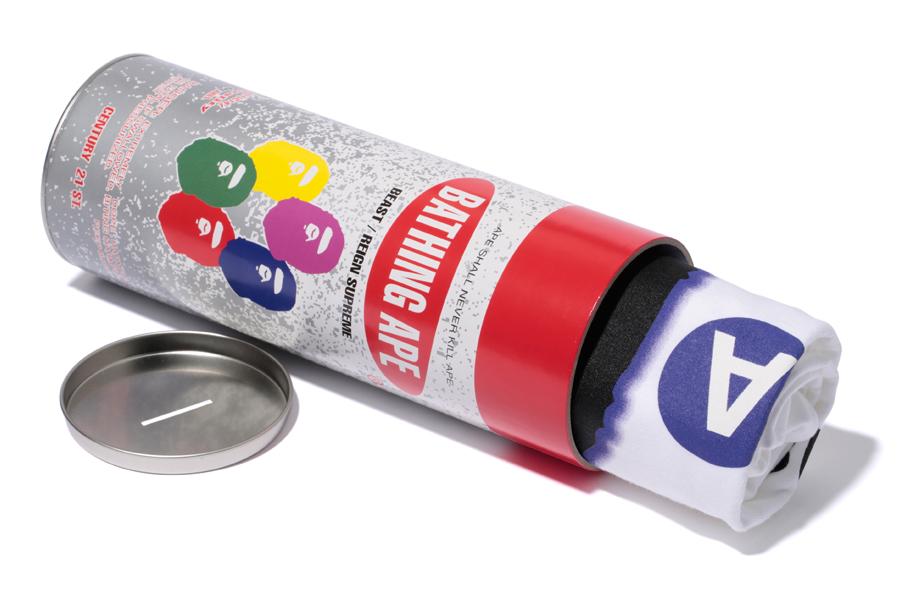 Kaws Baby Milo Slaughter Hoodie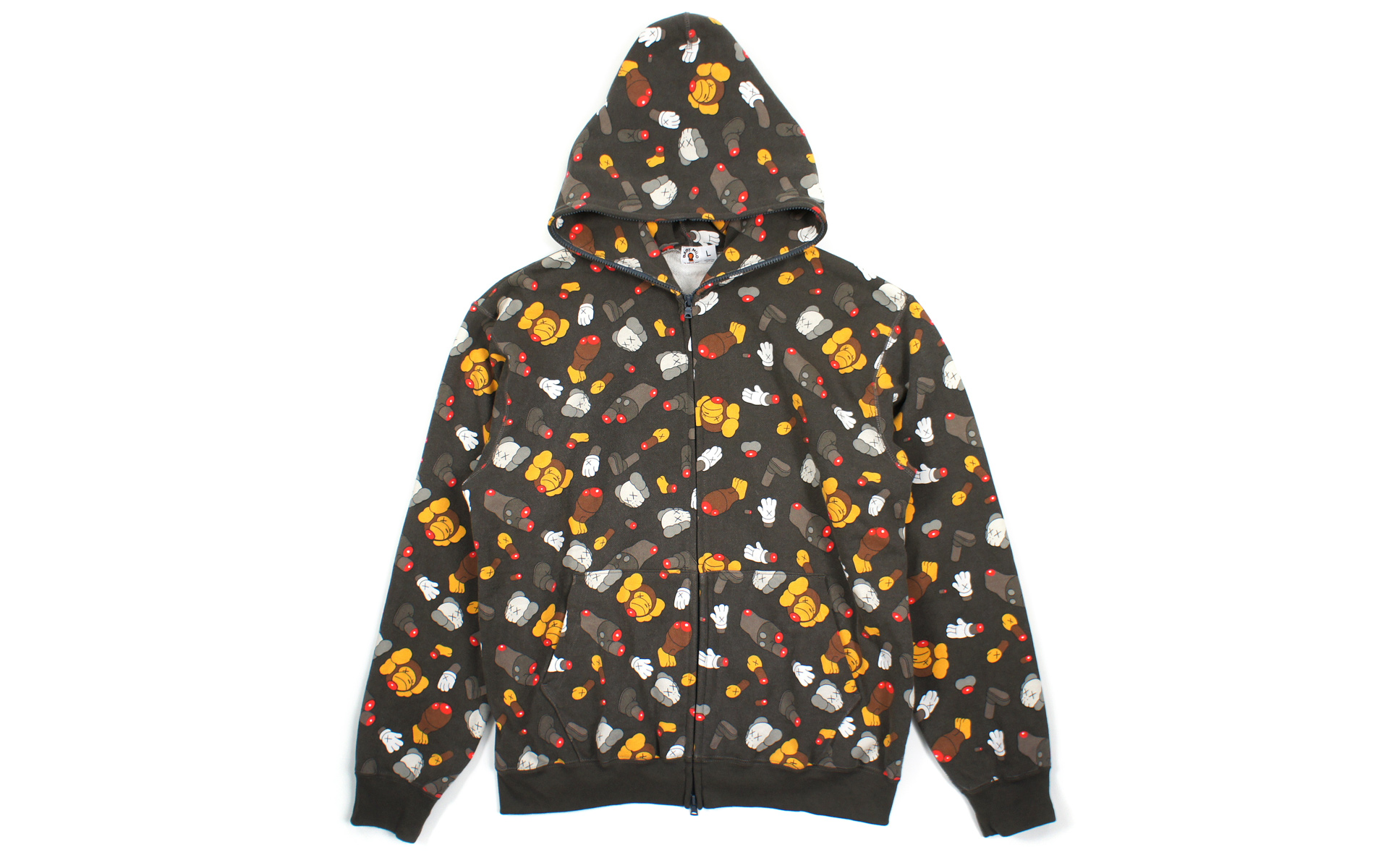 Kaws Bendy 1st Camo XX Trucker Hat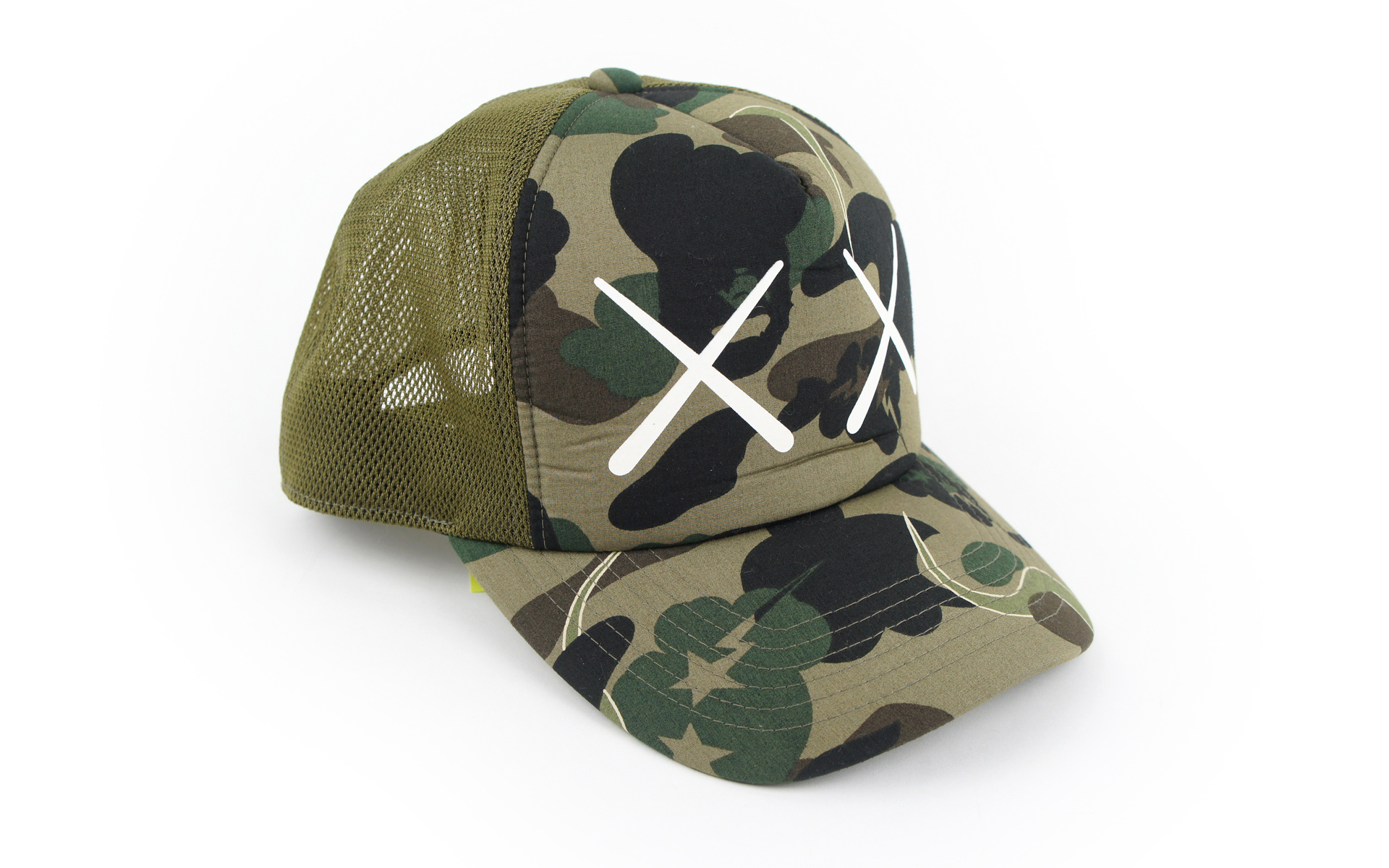 Meister ABC Camo Sofa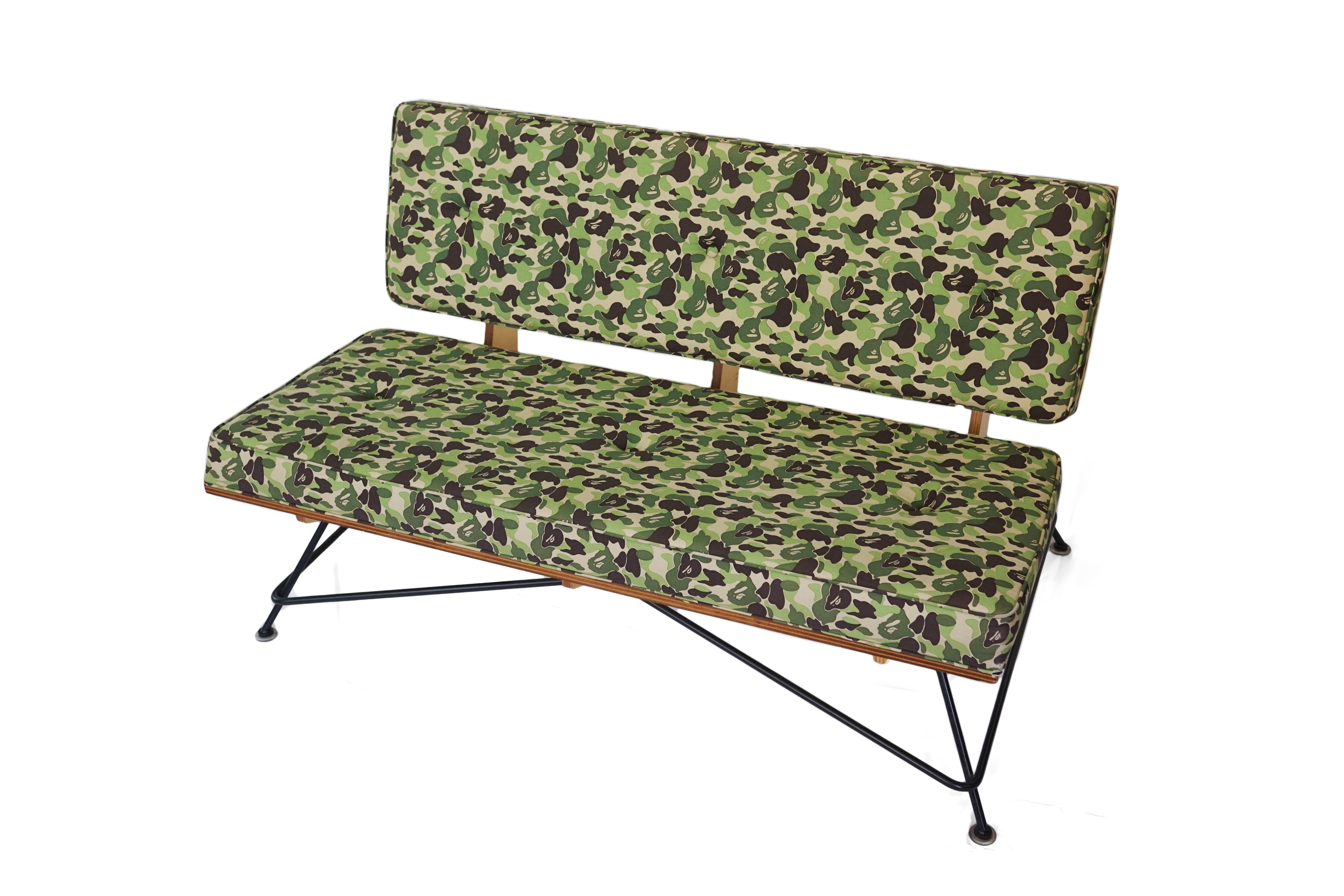 Baby Milo Multi Camo Full Zip Hoodie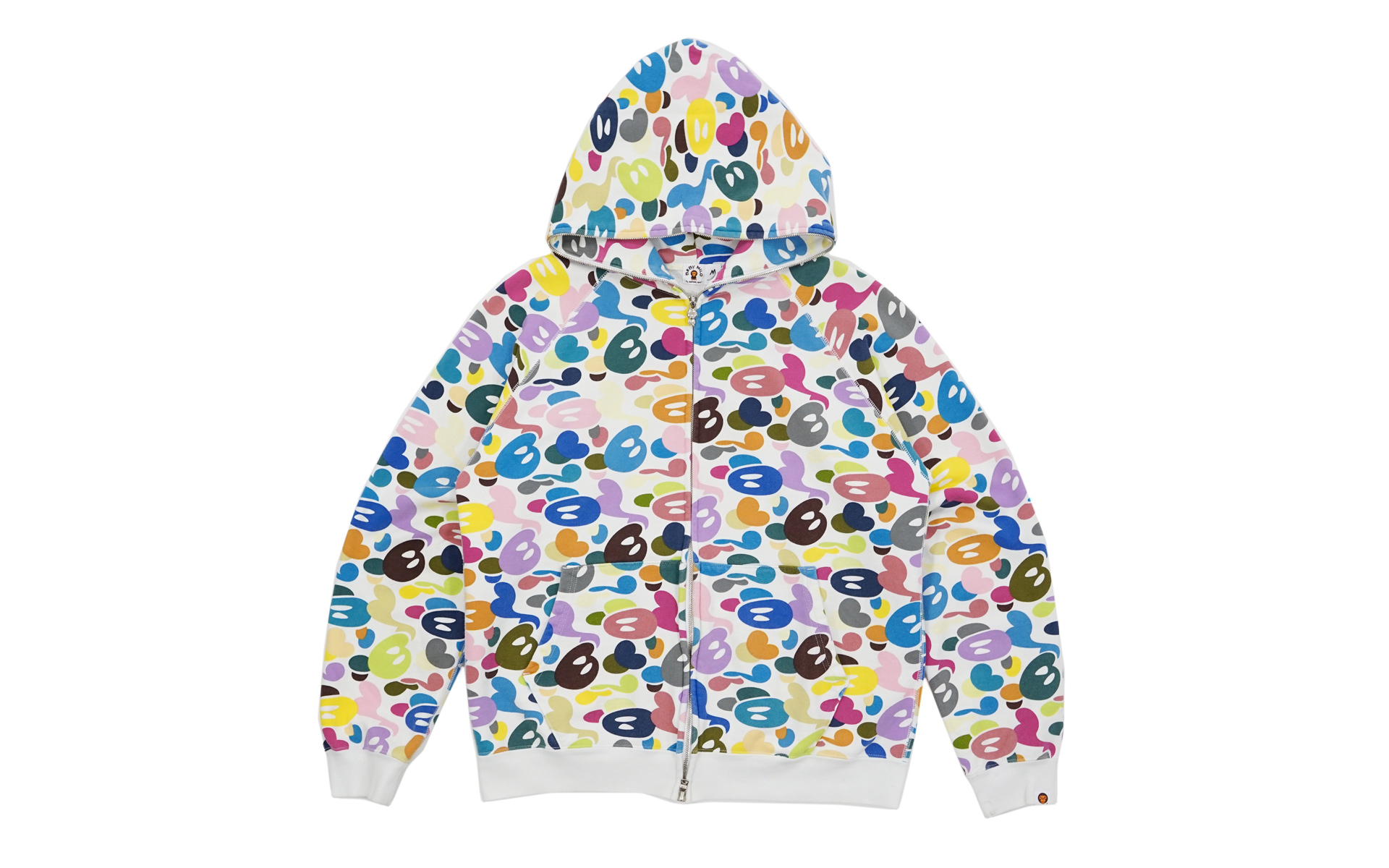 Release Date: Fall/Winter 2005-2006
In 2004, Pharrell wore this hoodie in the "Drop It Like It's Hot" music video. The whole video was in black and white, but I remember flipping out when I actually saw the color of the sweater. Bape dropped them in pastel colors, used a new camo pattern, and even printed the camo on the inside of the hood. That hoodie was so hard.
Honorable Additions
(N)umber Nine Racer Jacket 
Release Date: Spring/Summer 2000
This is single handedly one of the most mind blowing pieces A Bathing Ape has released. In 2000, BAPE teamed up with Takahiro Miyashita three years after he founded his cult Japanese label Number (N)ine. This patched racing jacket blended BAPE's logo-manic aesthetics with Miyashita's rock and roll sensibilities.—Lei Takanashi
Autograf T-Shirts 
Release Date: 2004 
Autograf is an excellent graffiti book by Peter Sutherland. It's filled with nearly 100 portraits of New York City's most iconic graffiti writers—ranging from NATO to Futura. In 2004, A Bathing Ape produced a limited run of T-shirts for the book's release party at BAPE's gallery in Aoyama, Tokyo. Although the T-shirt featuring Autograf's tag on the book's cover is extremely rare, another T-shirt featuring KAWS' portrait from the book is far more coveted. —Lei Takanashi
Biggie Smalls Photo T-Shirt 
Release Date: 2002
Everyone knows that photo of Biggie. The one where he's rocking a pair of Versace shades while wearing a big ass BAPE Snowboard jacket in the '90s. Biggie was always light years ahead of the game when it came down to style. The photo, which was shot by the legendary hip-hop photographer Shawn Morteson, was printed on a limited run of BAPE T-shirts in 2002 for an exhibition that Morteson held at the BAPE gallery. —Lei Takanashi
Jay-Z 'The Blueprint 2: The Gift & The Curse' Promo T-Shirts
Release Date: 2002
This is easily one of the rarest BAPE promo T-shirts ever made. To celebrate the release of Jay-Z's The Blueprint 2: The Gift & The Curse, BAPE released three different T-shirts featuring their signature camo with Hov's album font. These were only released in Japan in extremely limited quantities. A set of all three T-shirts sits comfortably on Grailed for the asking price of $5,000. —Lei Takanashi
"I Still Love H.E.R." T-Shirt
Release Date: 2008
This T-shirt commemorates one of the most iconic moments in BAPE's history. In 2005, NIGO formed BAPE's in-house Japanese rap group, The Teriyaki Boyz. Ryo-Z, Wise, Illmari, and Verbal became some of the first Asian rappers to crossover into American culture, cutting tracks with the likes of Pharrell, Big Sean, and Busta Rhymes. The group's most famous song is undeniably "I Still Love H.E.R." which features the one and only Kanye West. This T-shirt commemorates that historic crossover. Following Teriyaki Boyz, Verbal went on to launch AMBUSH with Yoon. Read our full interview with Verbal here.—Lei Takanashi