There was a gaudy era for Toronto fashion where bedazzled, name-plated belts broadcasted your nickname, and XXXL airbrushed T-shirts with avenues written on the back represented your neighbourhood pride. Those trends evolved into a uniform of 1LoveTO T-shirts and T-Dot hats, illustrating the city as a desirable place to live.
Though ephemeral, a few Y2K streetwear brands gave Toronto a sense of pride that resurfaced during the Raptors' 2019 NBA championship run and lives on today thanks to some homegrown artists who've gone on to stand tall among the biggest hip-hop and R&B artists of all time. Nowadays, the entire world knows all about the 6ix. But it wasn't always this way.
To understand the journey to 416- and 6ix-styled branding, almost every Toronto designer will tell you that it starts in 1990, from the basement of the historical Third World Books, where Adrian Aitcheson founded Too Black Guys.
When the Internet wasn't around, Grammy-winning singer and songwriter Mary J. Blige wore a Too Black Guys jersey in 1992's "Real Love" music video, which became pivotal to Toronto entering the hip-hop and streetwear conversation.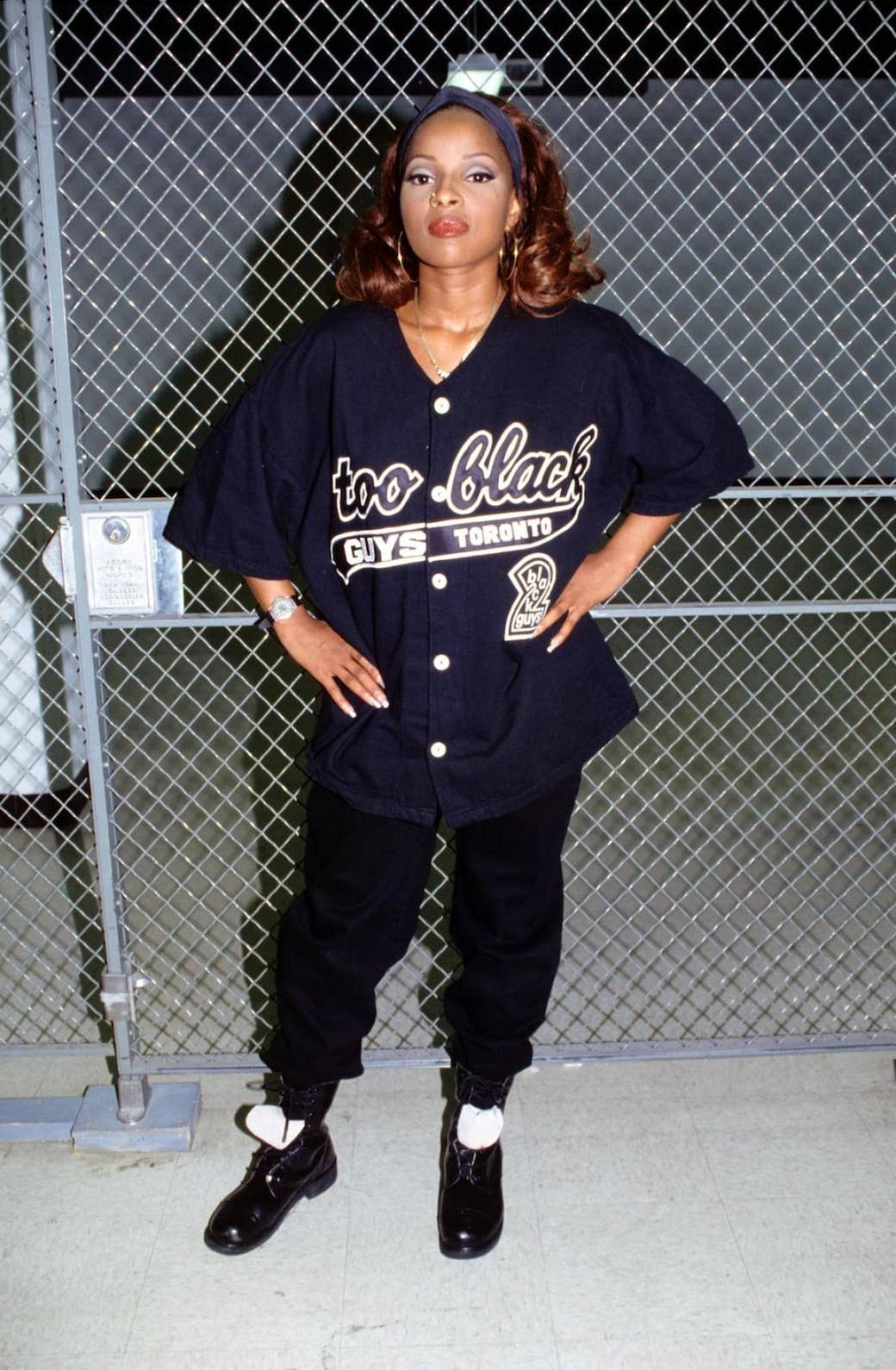 After the video dropped, fans searched Too Black Guys in the phone directory, and with more notoriety, Aitcheson would soon hear the hefty footsteps of rappers like Ice Cube, Mos Def, and their crews walking down the steps to their shop. 
"We just wanted to represent Toronto with its name, our experiences and where we are geographical," Aitcheson says, explaining the ethos behind the brand.
"There's a multicultural aspect of Toronto that pulls in different types of Africans across the diaspora. Including that collective cultural identity allowed us to have a different take on Black history."
Aitcheson's success became the foundation for the next generation of local brands—including 1LoveTO, Legends League, and Get Fresh Company—to build their designs with unique local appeal and international interest, helping to develop and elevate a culture of pride for Torontonians.
"I knew that Toronto was great, but we didn't realize it yet. At the time, we were suffering from this little brother syndrome to the U.S."
However, in the early- to mid-2000s, many still rushed to streetwear and footwear retailers like Jaydees Connections, Lounge, Collections America, Ransom, and Goodfoot Toronto to purchase the latest trends they saw from artists on Black Entertainment Television and MuchMusic.
Jebril Jalloh, the founder of the Get Fresh Company, says his trips to Jaydees were the inspiration and motivation for embedding his once storefront in the heart of Toronto's fashion district.
"Jaydees had chinchillas and mink coats next to Iceberg, Rocawear, and Timberlands. They stocked everything fly," remembers Jalloh, adding that the store was very influential because of its presence in Little Jamaica and involvement with the Kiddies Caribana festival. Even Drake would later claim he once worked at Jaydees on 2016's "Views."
"They were beyond fashion. They were a hub of culture, especially for the west end of Toronto."
Taurean Scotland, the former manager of Lounge, a popular streetwear store on Queen St. West at the time, took the influence of Jaydees and channelled it by reaching out to local designers to stock the store.
With Lounge's location near MuchMusic, Scotland could amplify the exposure of many brands through the store's many VJ and celebrity visits.
"I would have a local Toronto brand right next to a Crooks & Castles T-shirt while Crooks was at its peak! That was completely unheard of," says Scotland.
Furthering his mission in 2008, as the visual merchandiser at Toronto's Manifesto hip-hop festival, he created the 'Freshest Goods Market'—a section of the event where brands could showcase their work.
After the event, Scotland would take the most admirable designs he found and stock them in Lounge. As a result, successful brands like Legends League and Stolen from Africa reached larger audiences in their junior years.
That same year, Tyrone "T-Rex" Edwards and Bryan Brock, co-owners of 1LoveTO, would strike streetwear gold when their once sticky note design went on to help transform the way Torontonians felt about their city.
"I knew that Toronto was great, but we didn't realize it yet," explained Edwards, sharing that his brand's inception took place during 2007's Caribana festival.
"At the time, we were suffering from this little brother syndrome to the U.S. We didn't embrace the many elements that make up our identity."
Edwards' Jamaican background, heavily embedded in Toronto's culture, informed the brand's "one love" messaging—an ode to legendary reggae artist Bob Marley.
"My message was that we're great because of our diversity and differences."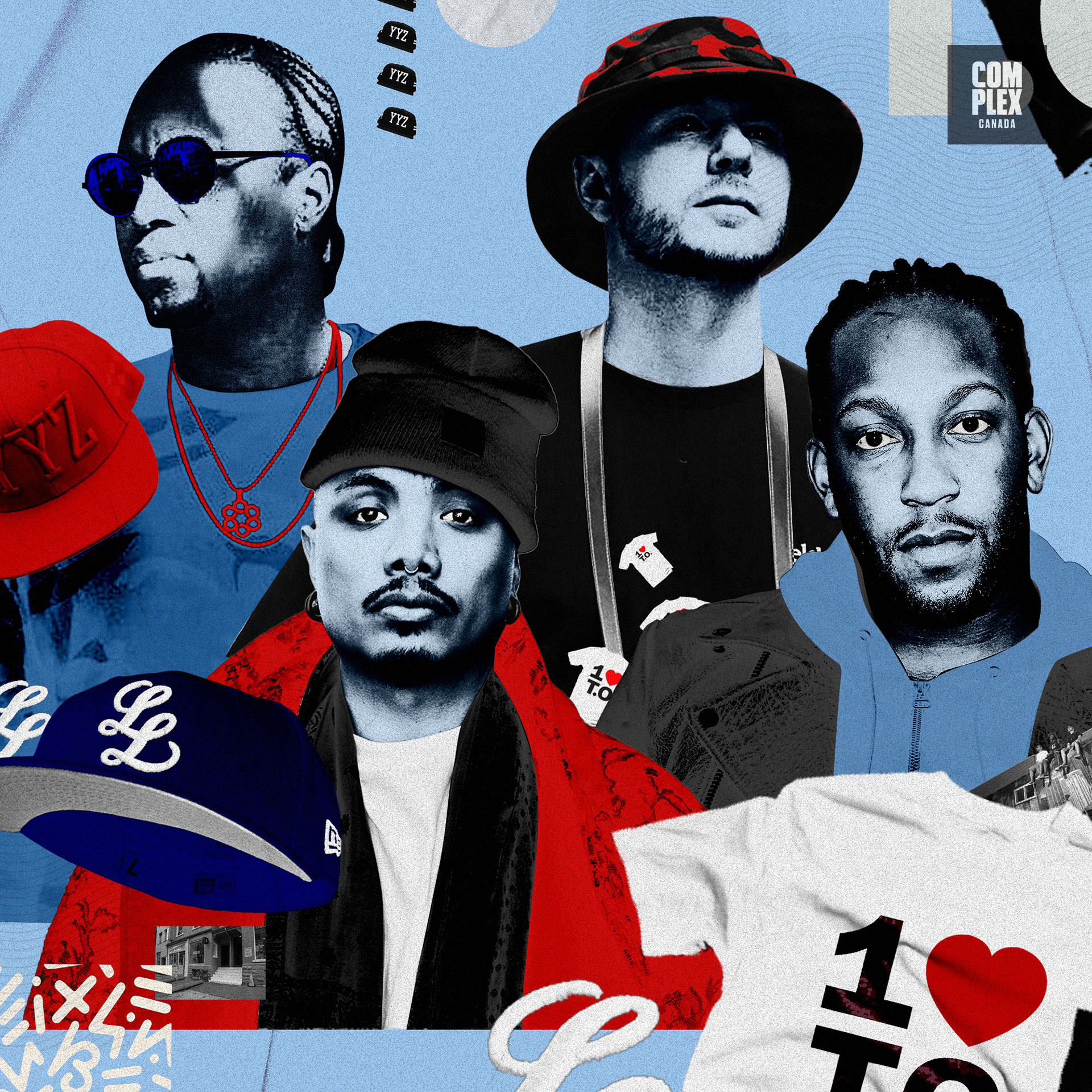 After he shared his aha moment with Brock, who brought the design into fruition, the T-shirt debuted on local news coverage, and the rest was history.
1LoveTo merchandise was seen all over Facebook, rocked by everyone from families taking tourist pictures in front of the CN Tower to travellers in front of temples in Asia to American rappers like Mac Miller.
Brock and Edwards would often laugh about 1LoveTO being a "bat symbol" but made it very clear that they always considered themselves conduits because the community built their brand, along with the rise of the Internet and blog culture.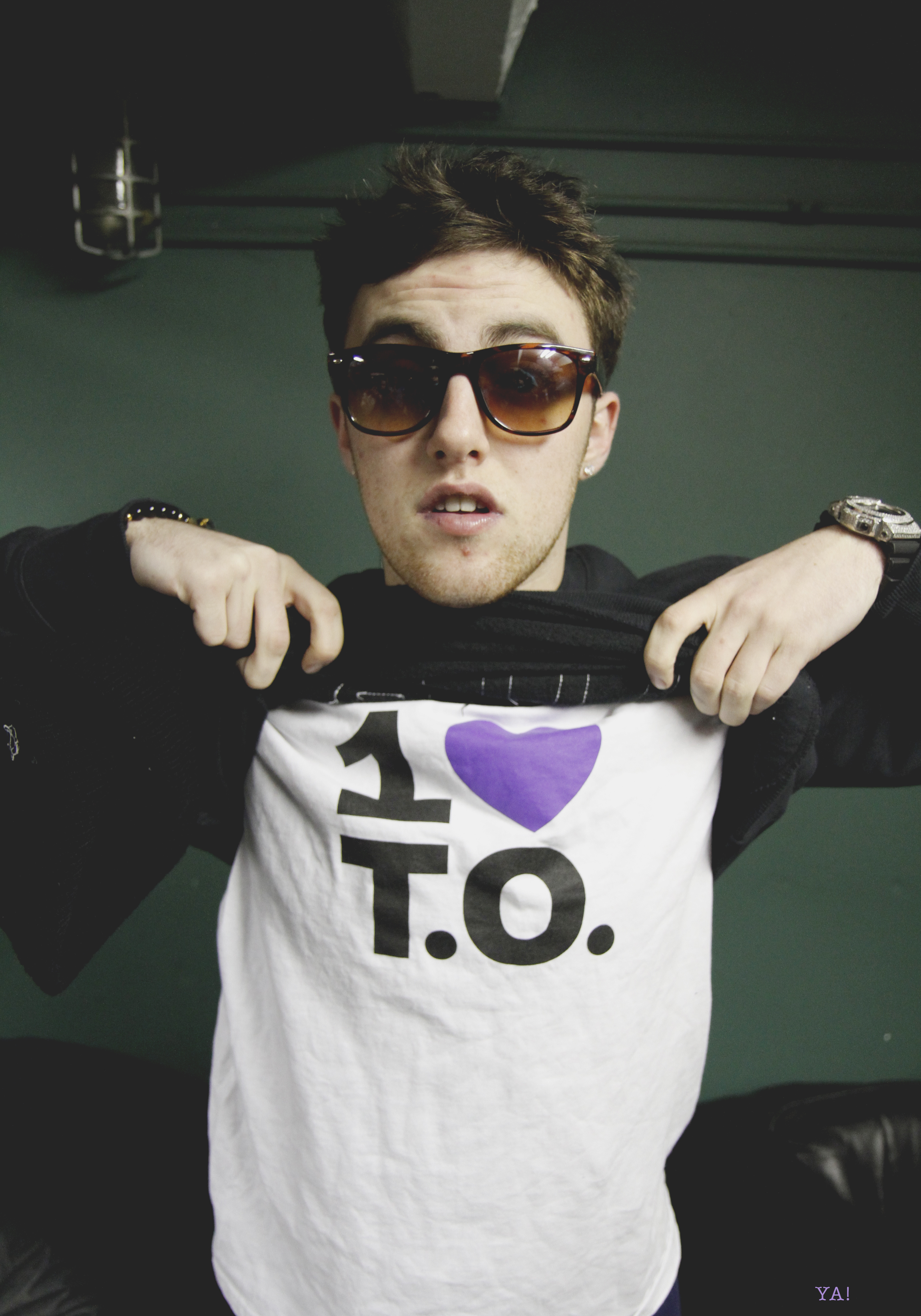 1LoveTO.com and local blogs like iLuvLola, Urbanology, and HustlGrl became a virtual epicentre for Toronto's culture and events, especially among the BIPOC community.
"They weren't just a fashion brand," says Jalloh, reflecting. "1LoveTO pushed a message, a movement, and community. They had the most impact on Toronto loving itself."
As Toronto's love grew, so did many references, area codes, and nicknames for the city—look no further Canadian singer Sean Desmond's iconic line from his 2002 single "Get Ready": "This is how we rock it in the T-Dot."
"There will always be a handful of Toronto brands that create something to represent the city and push our pride forward."
It was then that Scotland, alongside designer Christian Bortey, reimagined Manifesto's branding as 'MNFSTO' and their top-selling T-Dot hat in a first-edition colourway of blue with a red underbrim.
"We were able to make a design go international and encourage people to come to the city and get it."
Shortly after, in April of 2014, the letters YYZ on a Mitchell & Ness hat popped up all over social media with bios boasting Toronto's airport code beside an airplane emoji.
"The Get Fresh Company's YYZ hat is the strongest hat the city has ever seen," says Jalloh confidently.
"It was so poppin' that the Raptors approached me to sell it at the Air Canada Center."
There's no longer a Too Black Guys store in Toronto. 1LoveTO has paused its operations. Get Fresh Company's physical location closed in November 2021, and Legends League has shuttered its flagship store on Camden Street, with its online shop closed until further notice.
But these Y2K brands paved the way for an overflowing Toronto streetwear market that some think reflects social media oversaturation, while others see as a reflection of the city's diversity. Along with the influencers, YouTubers, and celebrities who support them, they've aided in turning the city and all of its boroughs into a full-on, world-class destination.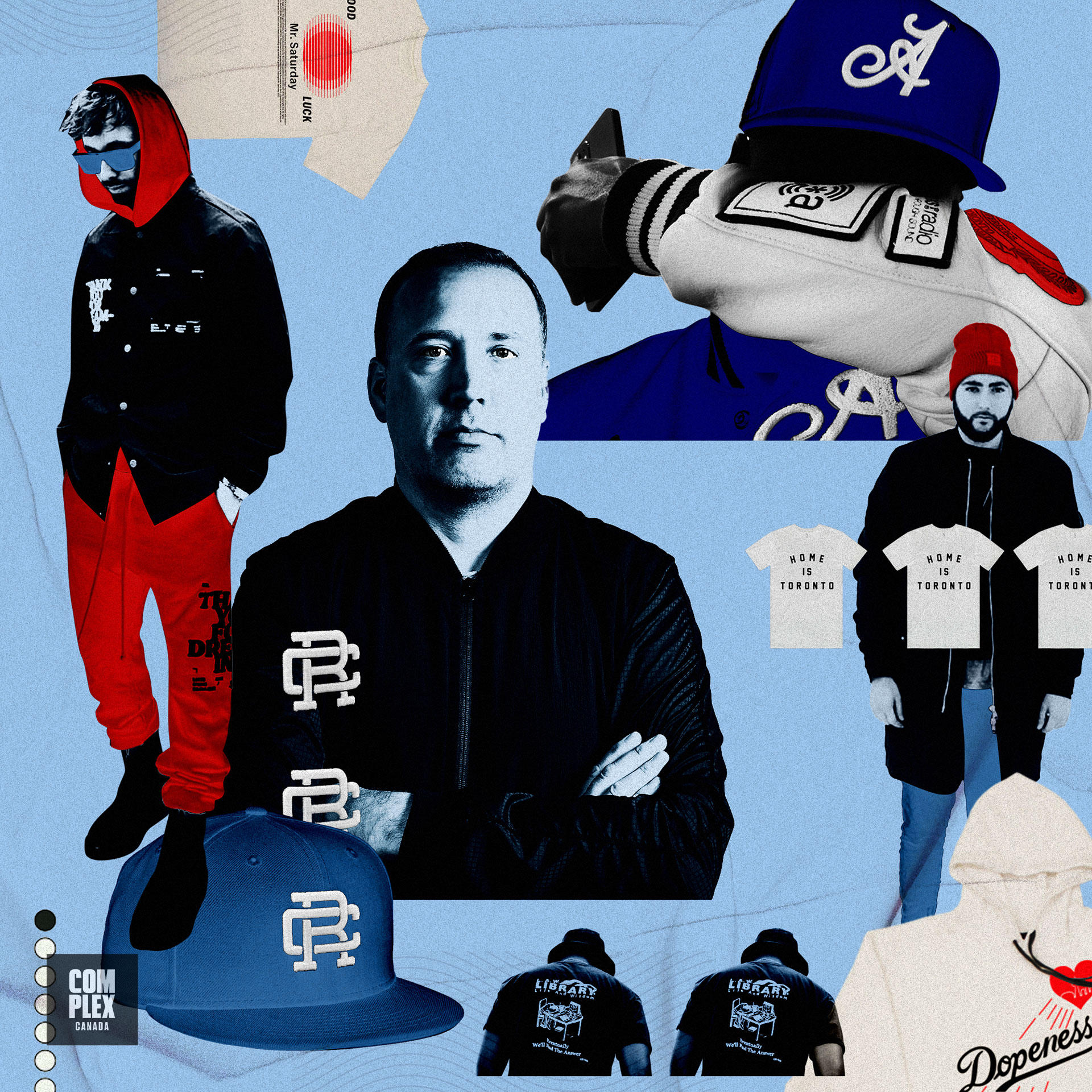 This, married with the influence of top-charting artists like Drake, The Weeknd, and PARTYNEXTDOOR, has fostered an international openness to the cultural intricacies within the GTA, from its boroughs to its landmarks to its slang.
Life and Wisdom founder Nathan Adom started his brand with friends fresh off their graduation from Senator O'Connor high school. Proud of their Scarborough roots, they were determined to push the city's streetwear and cultural references a step further in a way that Adom says continues to open up a dialogue on who Torontonians are.
The brand rose to notoriety in 2008 when their take on the Los Angeles Dodgers logo—remixed with the Toronto skyline and the word "Dopeness"—became a popular hit. Now, their designs reference the city's community staples, including a creative twist on the logo of the Toronto Public Library—a place where many immigrants congregate, locals access information, and students do their homework.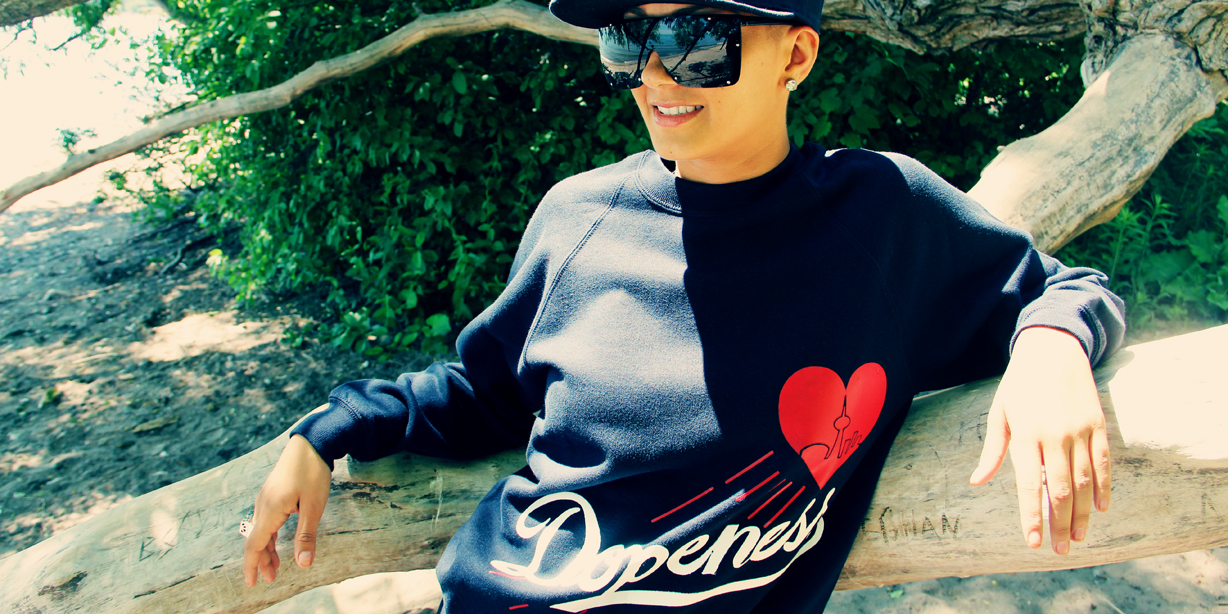 The brand also conceptualized a creative design with Scarborough's legendary Johnny's Hamburger restaurant, which has been a stalwart in the community since the '60s for after-school gatherings and neighbourhood meet-ups.
Adom says recreating these specific cultural references from Scarborough has continuously worked in the brand's favour. It's sparked nostalgic conversations while provoking the inquisitive minds of non-residents who want to know more.
"These moments and experiences are a part of our lives that we want to encapsulate in the brand; it allows people to get to know us, where we're from, and how these places impacted our lives," says Adom, whose first job was at the Bridlewood Toronto Public Library. He used his experience working there as an inspiration for the brand's library-themed T-shirts, a design he says evokes a lot of emotional connections.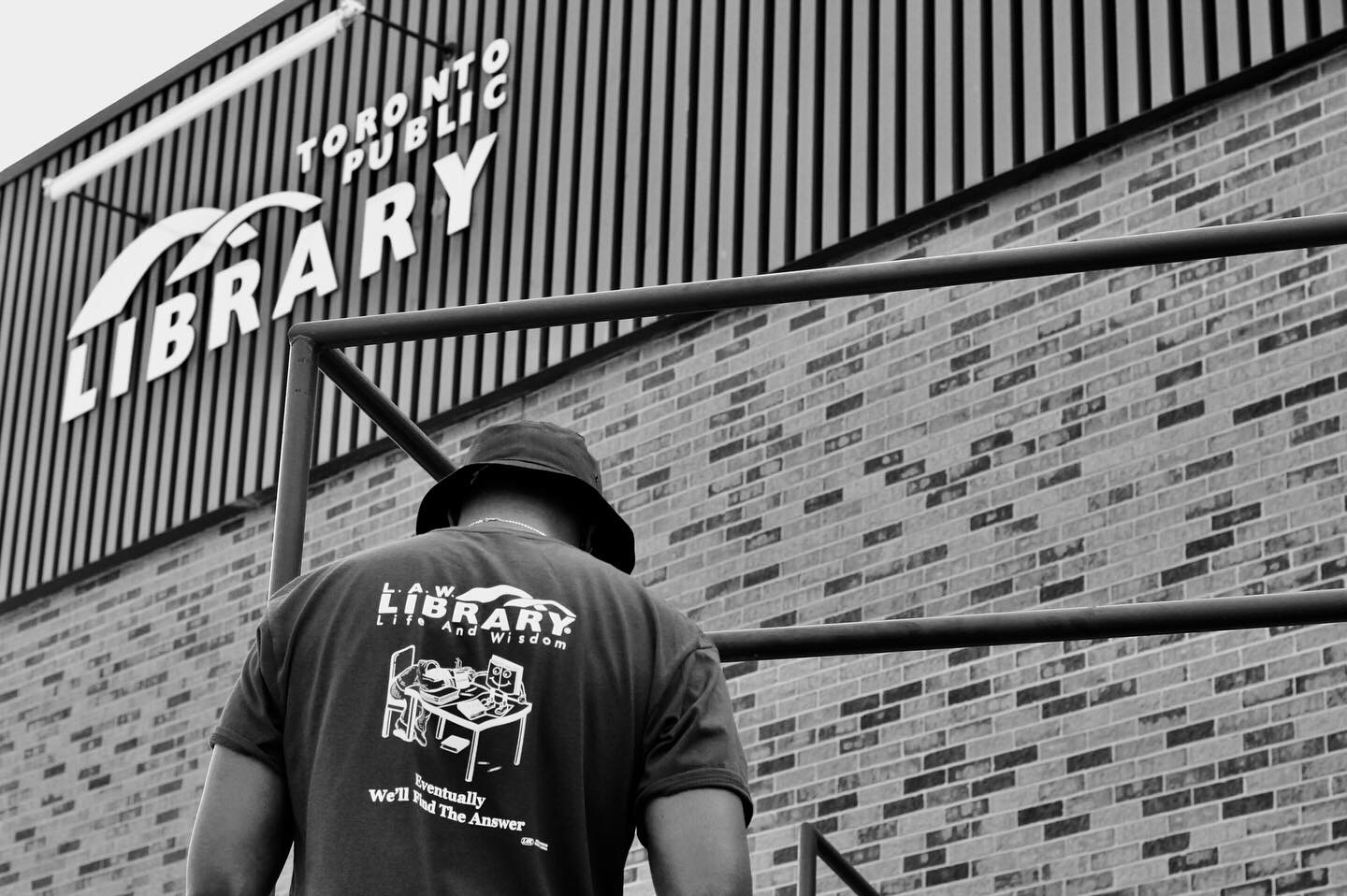 Life and Wisdom no longer work overtime to sell Toronto and Scarborough pride. With the city's cultural cachet at an all-time high, it essentially sells itself. Adom is among the people continuing to export Toronto's regional fashion identity.
"Our message was always to remember the boys from Scarborough that have a vision, fashion sense, and experiences many people in Toronto can relate to," says Adom. "We didn't see that in the growing mainstream streetwear scene when we started. So we realized there's a vision, a voice that wasn't heard yet and we wanted it to come from us—the ones born and bred in Scarborough."
With a plethora of brands feeling empowered to generate their own variations of Toronto pride for the world to wear, the question that sometimes lingers in streetwear conversations is: What is Toronto's version of a New Yorker's Timberlands and a Yankee fitted?
"We're so multicultural, there will never be just the one," explains Jalloh. "There will always be a handful of Toronto brands that create something to represent the city and push our pride forward."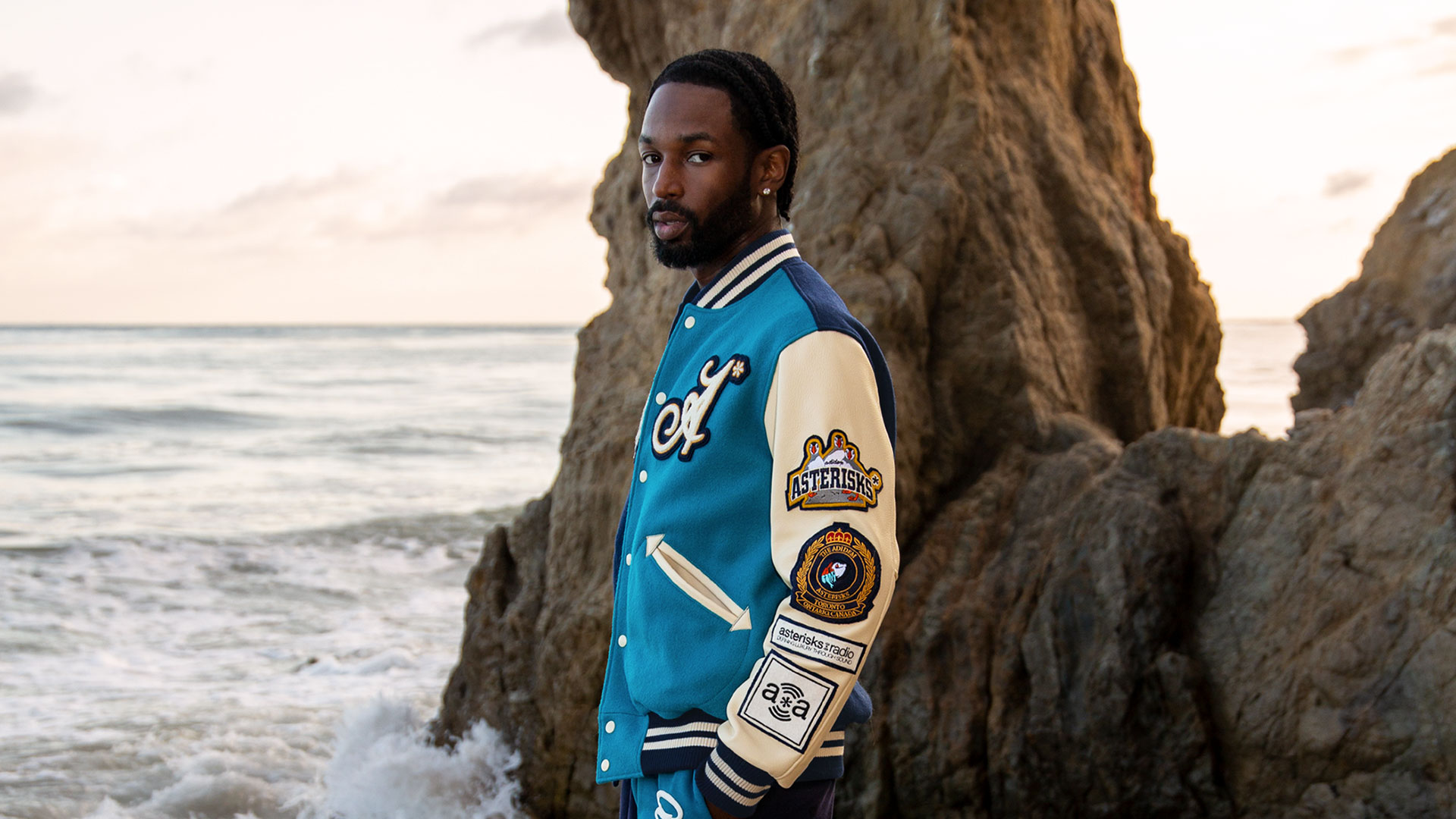 And that pride doesn't necessarily have to spell Toronto all over. The city's streetwear culture is so prevalent today that many brands like Adidem Asterisks, Reigning Champ, Mr. Saturday, and 4YE no longer need to advertise its name through their clothing. The mere knowledge that it's a Toronto-made brand gives them respect and the ability to market their hometown love beyond borders.
Aitcheson believes there's another evolution taking place which focuses on quality and types of clothing that signify Toronto's identity. He's working to showcase that with his latest brand, Pour L'Amour.
"There are fashion pillars that we have, and when people internationally look at Canada, there's a uniqueness they can identify," he says.
To Aitcheson, those pillars are denim, parkas, boots, and fleece. He also believes that while other cities had a good run with all-white Air Force Ones, the kicks are now integral to Toronto's streetwear identity.
Edwards can't think of specific clothing items that are innate to Toronto. However, staring at a photo of his younger self holding a Raptors T-shirt after Toronto joined the NBA in 1995, he's delighted for the next generation. Now, they can hold up their versions of Toronto pride in whichever streetwear designs may represent it to them—and that's the uniform of one love he always strived for.
"I don't think our pride is represented in style alone," adds Brock. "1LoveTO was very fortunate that we touched on the pulse of the city and created something that allowed people to unite. But that pride and feeling is not limited to a T-shirt."