Mac Miller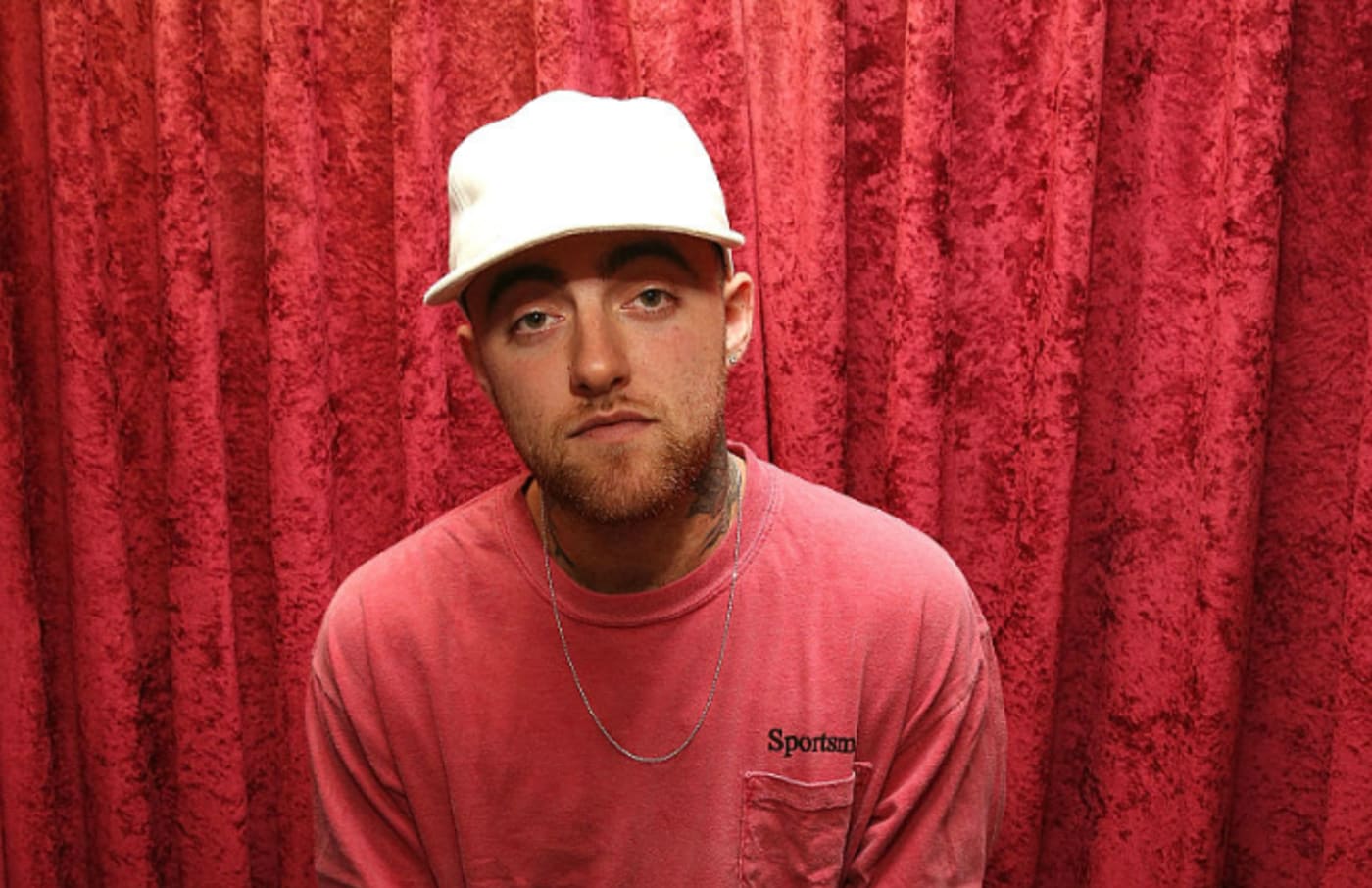 Mac Miller discovered his affinity for rapping after freestyling over a beat during a smoke session with friends at just 14 years old. From that point on, Mac dedicated his life and career to hip-hop, creating the moniker Mac Miller in 2009, under which he released two mixtapes: The Jukebox: Prelude to Class Clown and The High Life. The two projects established Miller as an undeniable talent in his hometown of Pittsburgh; he was named the 21 & Under of the Year at the 2010 Pittsburg Hip Hop Awards and won Best Hip-Hop Video for the track "Live Free," which depicts a grayscale Manhattan wherein teenage Mac Miller explores the city in a snapback and a pair of Apple headphones.
Pittsburgh-based label Rostrum Records picked up Miller that same year, while his third mixtape K.I.D.S. was in production. Through fervent promotion on social media, aided in part by his association with Wiz Khalifa under the label, he was recognized by XXL as part of their annual Freshman Class in 2011. Later that year, Mac Miller released his fifth mixtape, Best Day Ever. The song peaked at number 75 on the Billboard Hot 100 chart and later became a certified platinum record. Then, Blue Slide Park was released. His first full-length album debuted on top of the charts, and its singles "Smile Back," "Frick Park Market," and "Party on Fifth Ave," were all featured on the Billboard Hot 100 chart. During this time, Miller released two mixtapes, I Love Life, Thank You and Macadelic, the latter of which featured production by Pharell. In 2013, Mac Miller founded REMember Music, a label imprint named after his friend who had died.
In preparation for his next album, Watching Movies with the Sound Off, Miller starred in his own MTV2 reality show, Mac Miller and the Most Dope Family, which gave fans an inside look on what it's like to be the hottest white rapper in the game. Before the project was released, Mac dropped another mixtape and featured on multiple songs. Run On Sentences Vol. 1, Miller's ninth mixtape, showed off his instrumental skills without vocals under his now-infamous moniker, Larry Fisherman. After he dropped ROS, Miller was featured on "The Way," a single by Ariana Grande, which is presumably where the stars seeded the beginnings of their relationship. Watching Movies with the Sound Off spawned three singles, "S.D.S.," "Watching Movies," and "Goosebumpz," and a myriad of features, including verses from Schoolboy Q, Action Bronson, and Tyler, The Creator.
In 2014, Miller dropped Faces. His next two records, GO:OD AM and The Divine Feminine, were released under REMember Music in partnership with Warner Bros. Music. Both projects boasted features from his peers, including Anderson .Paak, Kendrick Lamar, and Ab-Soul. Swimming is the last album Mac Miller released before his death in 2018. The project chronicled the rapper's struggle towards self-acceptance, and it was posthumously nominated for Best Rap Album at the Grammy Awards. "Self Care," the standout track on the album, was certified gold, and was accompanied by a music video wherein Mac Miller escapes a coffin after being buried alive. It was released just two months before his death.
On September 7, 2018, Mac Miller was found unconscious at his home in Los Angeles. The rapper was announced dead at the scene from an apparent drug overdose at 26 years old. Following his death, tributes to Mac dominated social media. The enormous outpouring of sadness, love, and support from his fans and fellow musicians was a tough pill to swallow. Soon after, his family launched the Mac Miller Circles Fund with a goal to help young people in underserved communities, later announcing A Celebration of Life: a benefit concert featuring tributes from Travis Scott, Action Bronson, and SZA.
"My favorite thing about life right now is that I can go to sleep. I lay my head on the pillow like, 'I did good today," said Mac, two years before his death. His legacy is one unlike any other; the people who knew him personally understood his spirit and his fervor of a better tomorrow. Let's all try to do good, everyday.