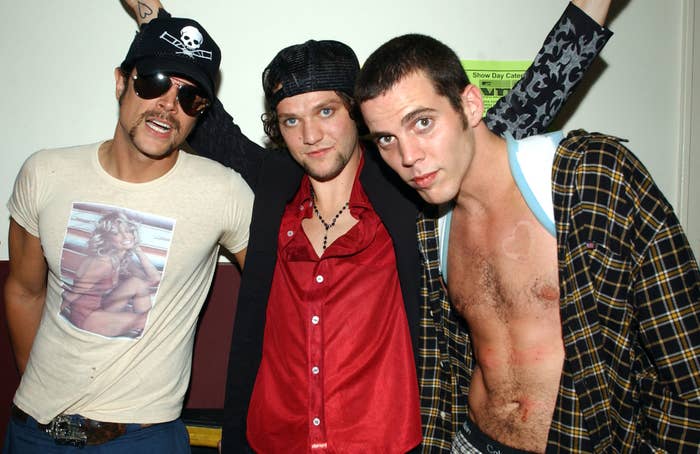 MTV kicked off the 2000s by introducing Jackass to the world. The beloved cast included Johnny Knoxville, Bam Margera, Steve-O, Chris Pontius, Ryan Dunn, Jason "Wee Man" Acuña, and others. Knoxville, Spike Jonze, and Jeff Tremaine were the brains behind the reality comedy series. Jackass combined the sensibilities of boundary-pushing skateboard magazine Big Brother's videos with the antics chronicled in CKY, the video series Margera and his circle of friends introduced in 1999. Fans tuned in to watch the cast of nine performing outrageous stunts and pranks on each other, while seemingly having a blast together.  The controversial show ran for three seasons on MTV between October 2000 and February 2002 and was often criticized for promoting dangerous antics and behavior. 
The hit show inspired countless spin-offs, including Viva La Bam, Bam's Unholy Union, Homewrecker, Wildboyz, and Dr. Steve-O, as well as five feature films, including Jackass: The Movie, Jackass Number Two, Jackass Presents: Mat Hoffman's Tribute to Evel Knievel, Jackass 3D and Jackass Presents: Bad Grandpa. Despite the franchise's success, there was plenty of turmoil behind the scenes, with cast members Steve-O and Margera dealing with drug and alcohol abuse. Dunn died in a car accident while driving intoxicated in Pennsylvania on June 20, 2011. His death sent his castmate and best friend, Margera, on a downward spiral that left him even more dependent on alcohol. 
Margera's addiction and mental health troubles caused a rift between him and his family, hurt his career, and affected his involvement in the Jackass franchise.  Margera has been taking aim at Knoxville and Tremaine recently for not allowing him to be in Jackass 4, after years of public intoxication and outbursts caused Paramount to question if he was fit to star in the movie. Margera being cut from the film has made things even more complicated between him and the Jackass family. Here's everything you need to know about Bam Margera being cut off from the upcoming Jackass 4 movie. 
'Jackass' launches with Margera in its cast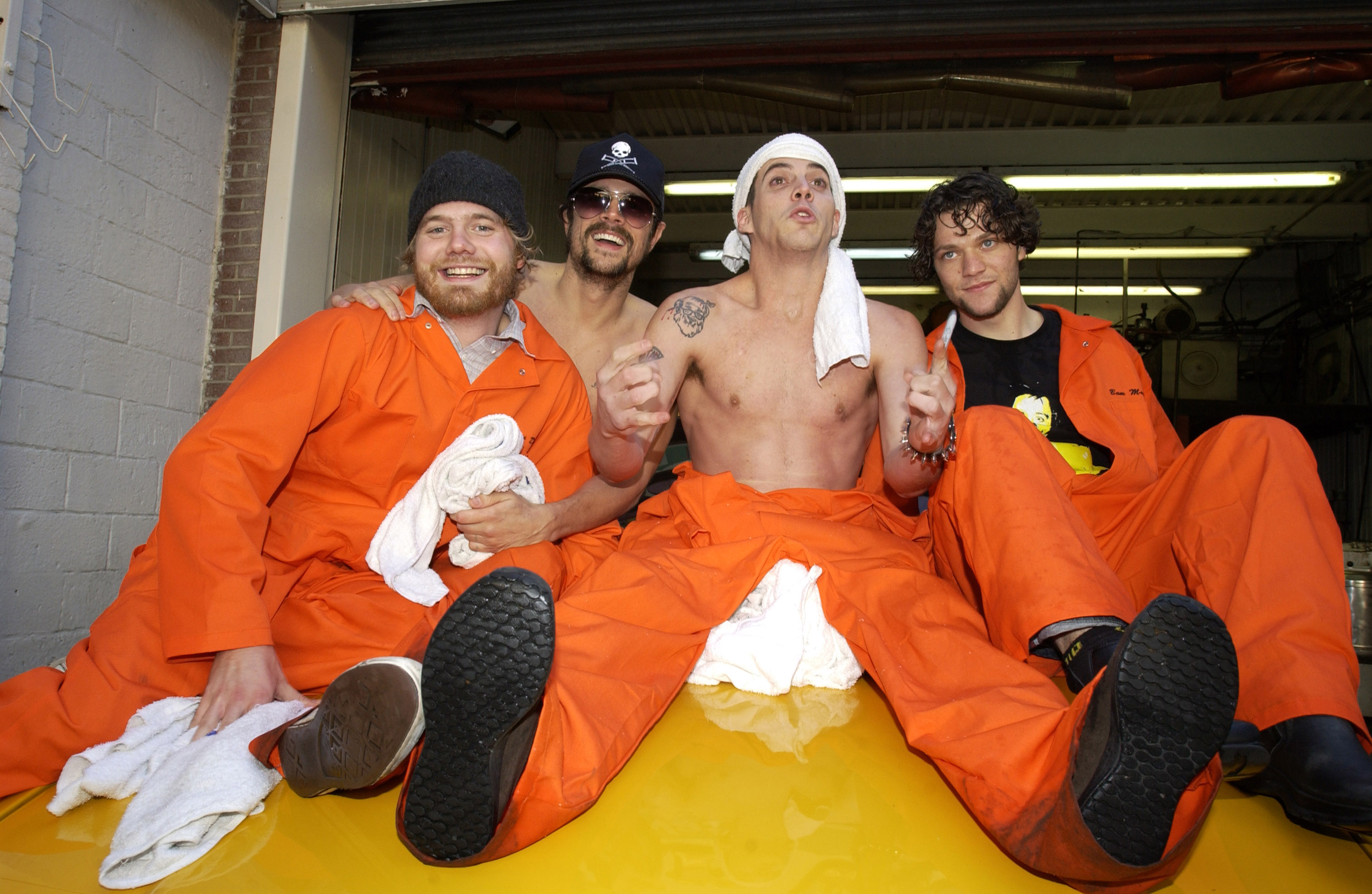 Margera heads to rehab for the first time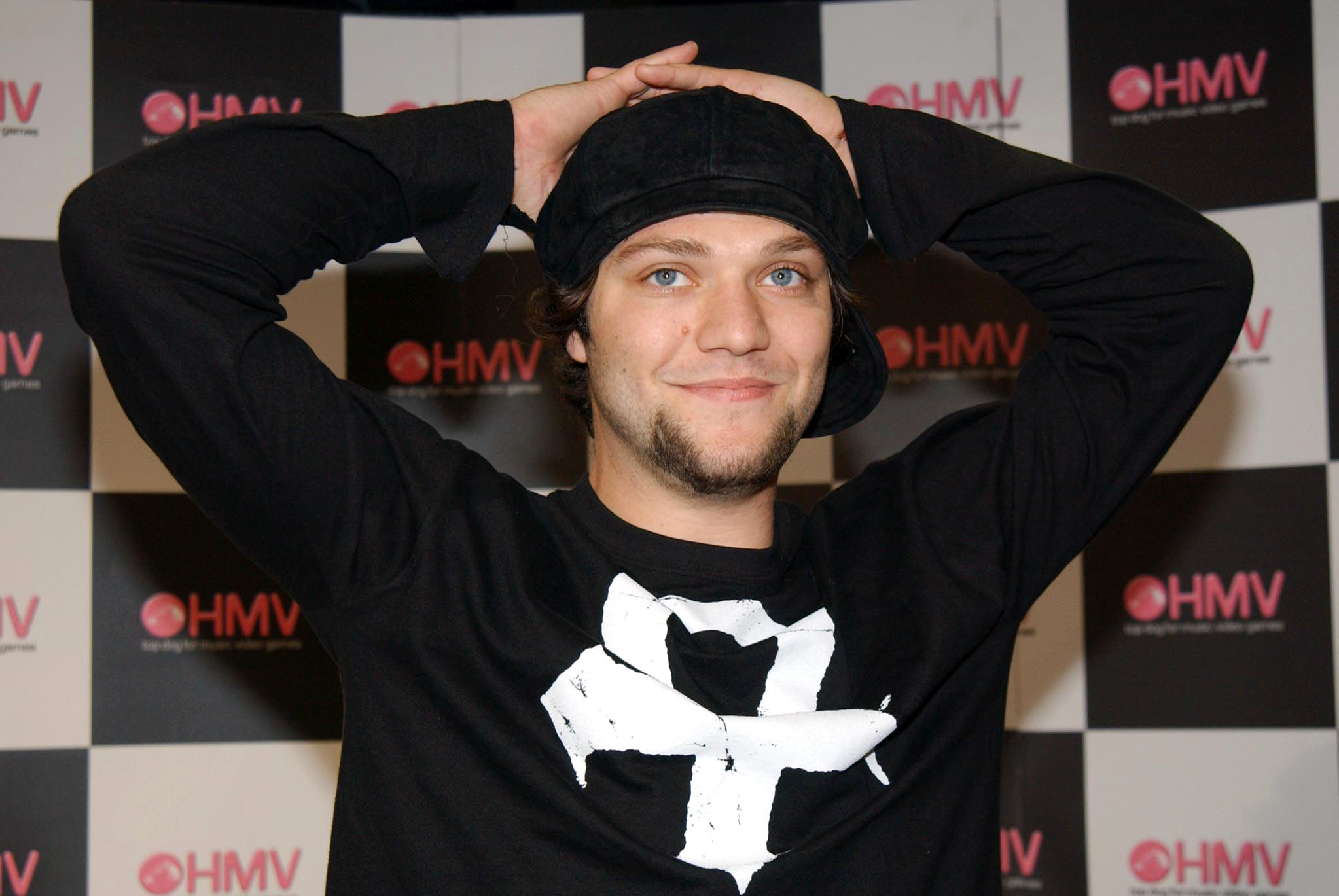 Ryan Dunn dies, deeply affecting Margera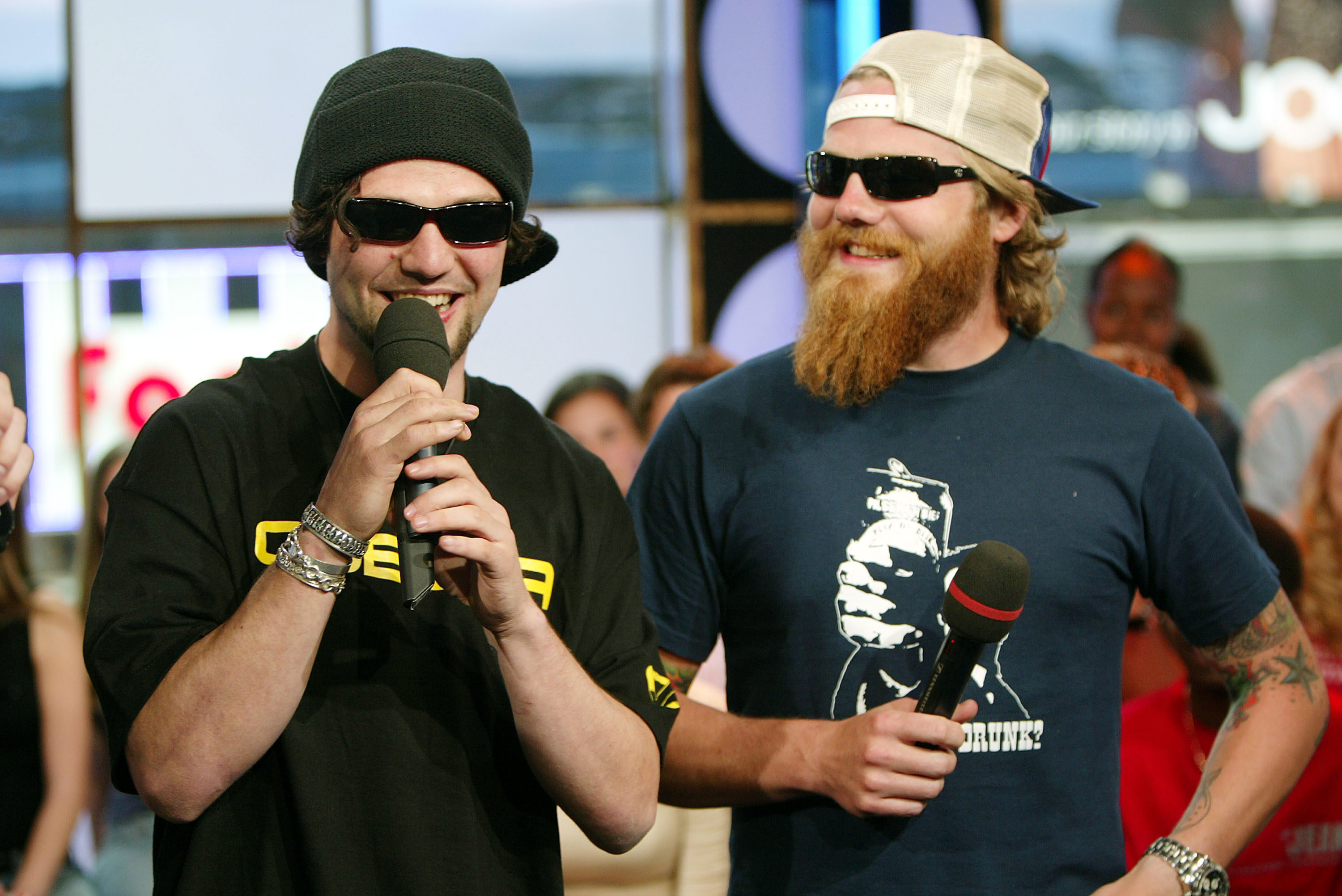 Date: Aug. 19, 2018

The stuntman revealed during an interview with The Nine Club With Chris Roberts in November 2017 that he had been "mostly sober" since 2015. He entered rehab for the third time after a DUI in January 2018 and reportedly stayed sober for seven months. He relapsed again after being robbed at gunpoint in Colombia in August 2018. The MTV personality shared an Instagram video to talk about the traumatic experience. "I just arrived in Cartagena alone and I took a taxi, a random one, from the airport to here and I wouldn't speak Spanish, they couldn't speak English, and they translated on their phone to read 'empty your wallet' as they put a gun on their lap to show it to me. So I did and I had 500 bucks," he said in the video. "They let me go. Welcome to Colombia." Following the DUI, the pro-skater completed a three-month online alcohol program and 10 court-mandated AA meetings.
Steve-O was one of the Jackass stars who also dealt with his own addiction struggles. The stuntman cleaned up his act more than a decade ago and turned his life around. When TMZ asked him in 2018 about Margera's relapse, Steve-O didn't sound hopeful for his longtime friend. "I saw on TMZ talking about him drinking again. It's sad, dude. I kind of saw the signs. It wasn't a surprise. The only thing that would surprise me is that he only drank then. It's sad because when Bam was in rehab, I was able to have a real talk with him," he said. "It becomes years and years just slipping through your fingers, and at a certain point if you have alcoholism—I don't think anyone shows up in rehab by mistake. If you've got alcoholism, you've gotta do what the sober people do. That's all there is to it."
When asked if he believed his costar was sober for seven months he said: "I don't. Not to be calling him out or try to talk shit about him but just looking at what he's posting, you can kind of see where he's at. I've heard people say, 'Oh, he's drinking.' That's sad and that's what's going to happen over and over until you do what works. There's stuff we do that works. I love Bam and I want him to have a good life and be healthy. That's all anybody wants." Steve-O celebrated 13 years of sobriety in March and marked the occasion by showing how far he's come and gave a shout-out to Knoxville. "So grateful to be celebrating thirteen years of sobriety today… thanks to everyone who helped me make it this far and, as always, thanks to @johnnyknoxville for giving me the loving nudge that started my journey!"
Margera reveals he might not star in 'Jackass 4'
Margera asks fans to boycott 'Jackass 4' after he is fired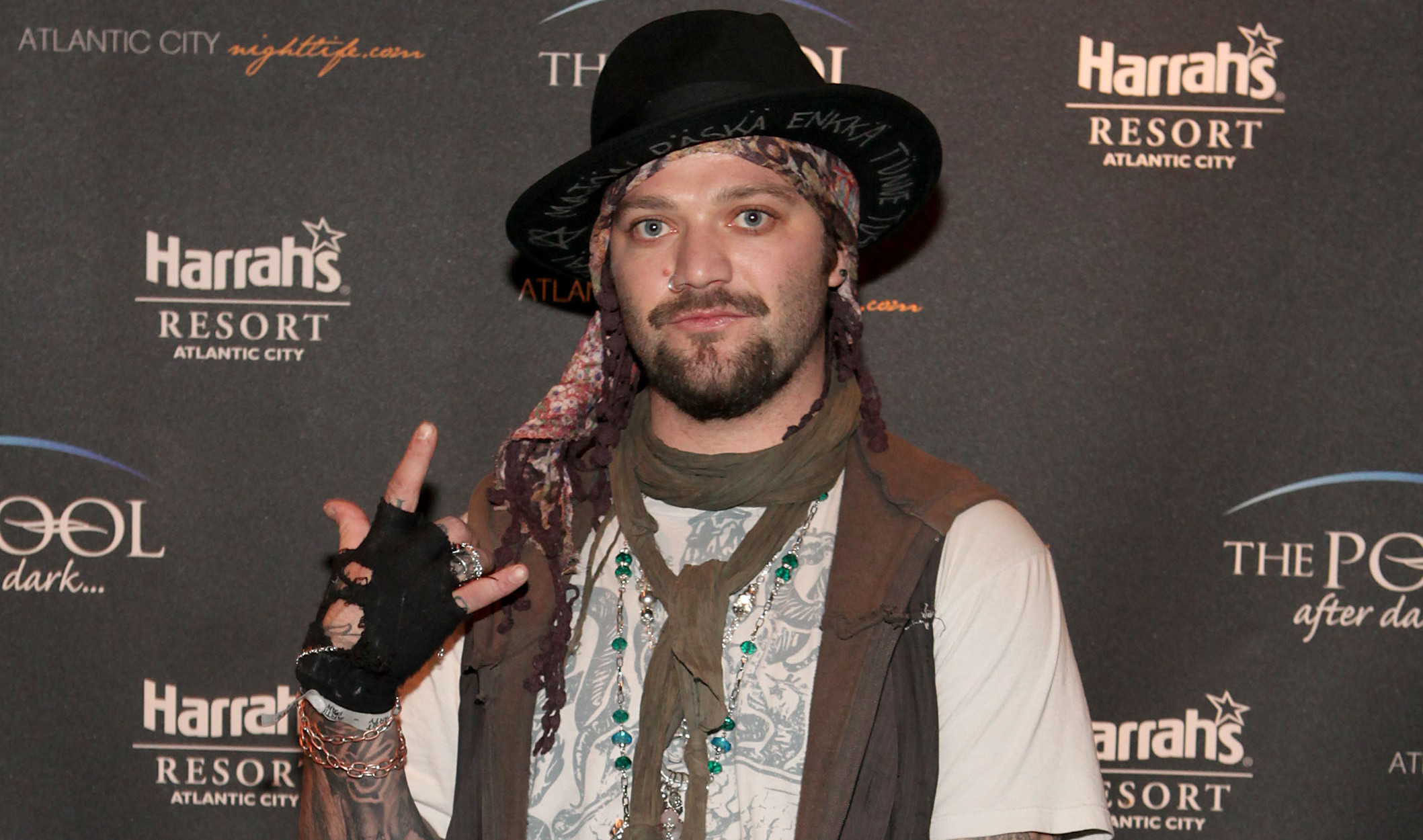 Margera took to Instagram to express his disappointment in not being a part of the upcoming Jackass 4. The skateboarder posted Instagram videos telling his fans that he won't appear in the Spike Jonze-directed film due to his recent history of substance abuse and legal issues. Margera went through several stints in rehab during filming, and he said the production team forced him to take a breathalyzer every few hours, take antidepressants in front of Paramount Pictures officials and submit to taking drug tests regularly. "If anybody cares about me don't go see their movie because I will make mine way fucking radder if you just Venmo me a dollar," he said. "Who the fuck cares if I'm drunk as hell or not anymore?" he added. "Jackass has put me through fucking hell on fucking wheels for a year and a half."
Margera also said he gave the producers ideas for skits prior to him being fired. "I wrote them so many ideas and if I'm not in the movie, and they use my ideas, how do you think that will make me feel?" he said. "The last thing I want to do is be in a courtroom with Jeff fucking Tremaine. I love him." Margera also said the situation had led him to suicidal ideation, and his wife found him searching how to tie a noose on the internet at one point during the ordeal.
Margera is permanently cut from the film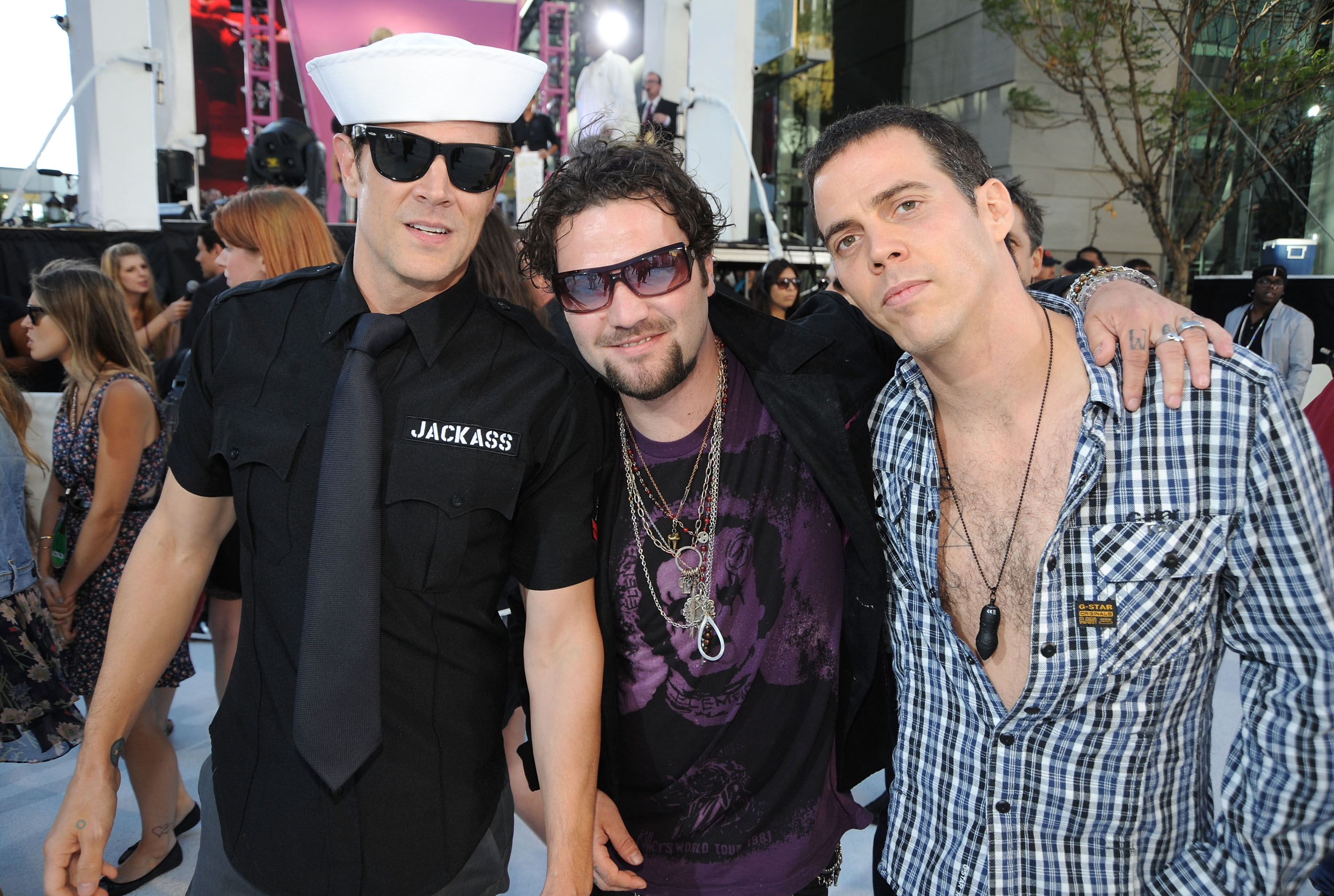 Margera says 'Jackass 4' team forced him into rehab
Bam shared a video on Instagram on May 24, 2021, saying he was in Florida visiting a woman at a rehab facility who has worked with other celebrities like Steven Tyler, and said he is getting the help he needs. "I'm in Florida, I'm safe and I'm getting phenomenal help with peace and fucking quiet with the green queen," he said. He then went on to speak about his issues with his former castmates. "My 'family'—Jackass—has betrayed me, rejected me, abandoned me," Bam said in the video. "Not all of them. I love all of them and they love me back. But specifically Jeff Tremaine and Johnny Knoxville. So I feel like my family has fucking done everything horrible to me and made me jump on hoops and walk through eggshells—which is impossible—and strung me along like a fucking puppet to get the $5 million I usually get when I make a movie with them because Jeff Tremaine, Big Brother, and CKY has started it."
Steve-O responded to Margera's allegations against the Jackass team by commenting on the Instagram post, disagreeing with him, and saying that both Knoxville and Tremaine helped saved his life. "The two people you're saying wronged you (Knoxville and Tremaine) are the same two people who organized the intervention which saved my life. Everyone bent over backwards to get you in the movie, and all you had to do was not get loaded," the comment read. "You've continued to get loaded, it's that simple. We all love you every bit as much as we all say we do, but nobody who really loves you can enable you or encourage you to stay sick."
Johnny Knoxville reacts to Margera's claims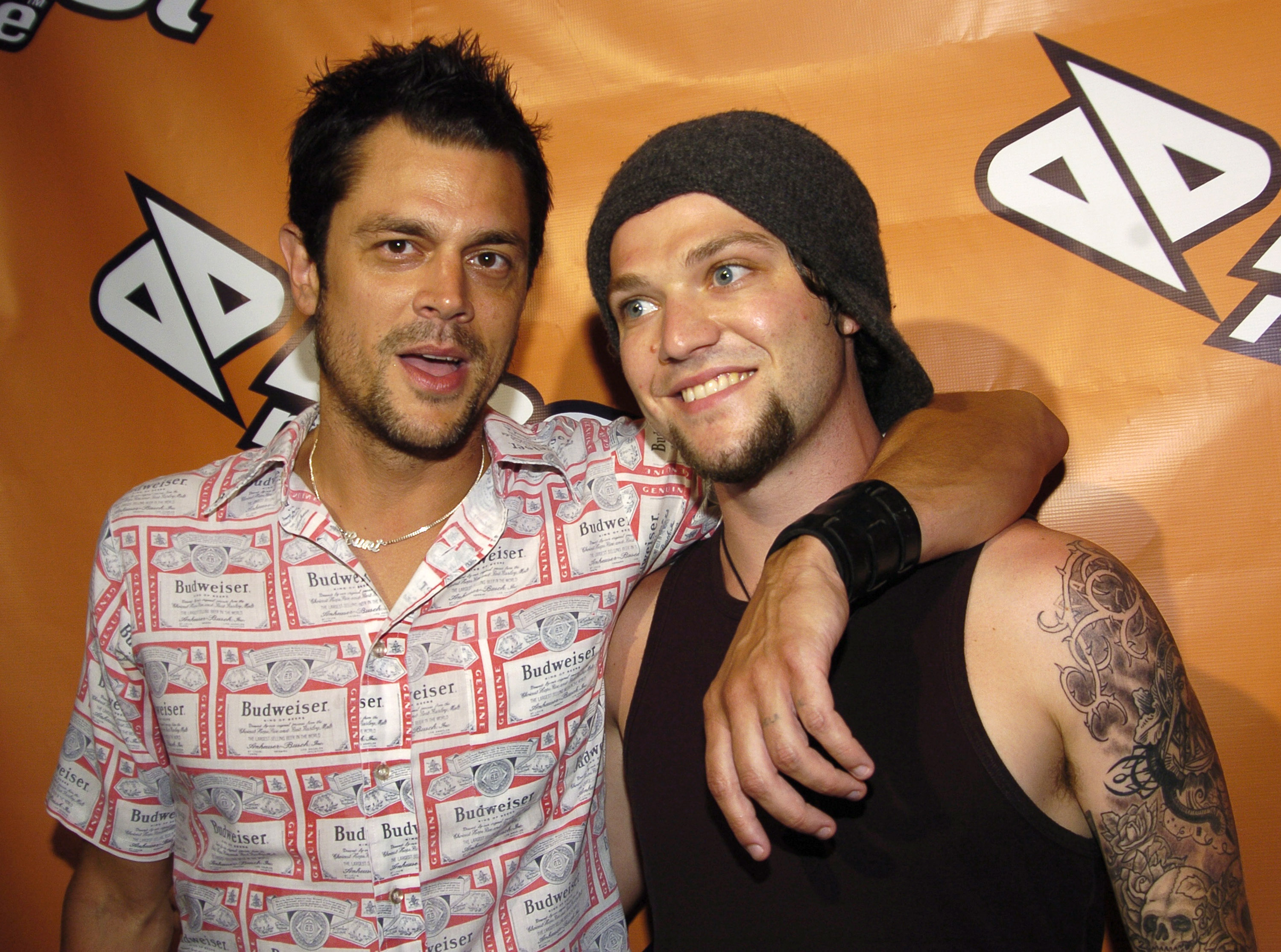 Jeff Tremaine files a restraining order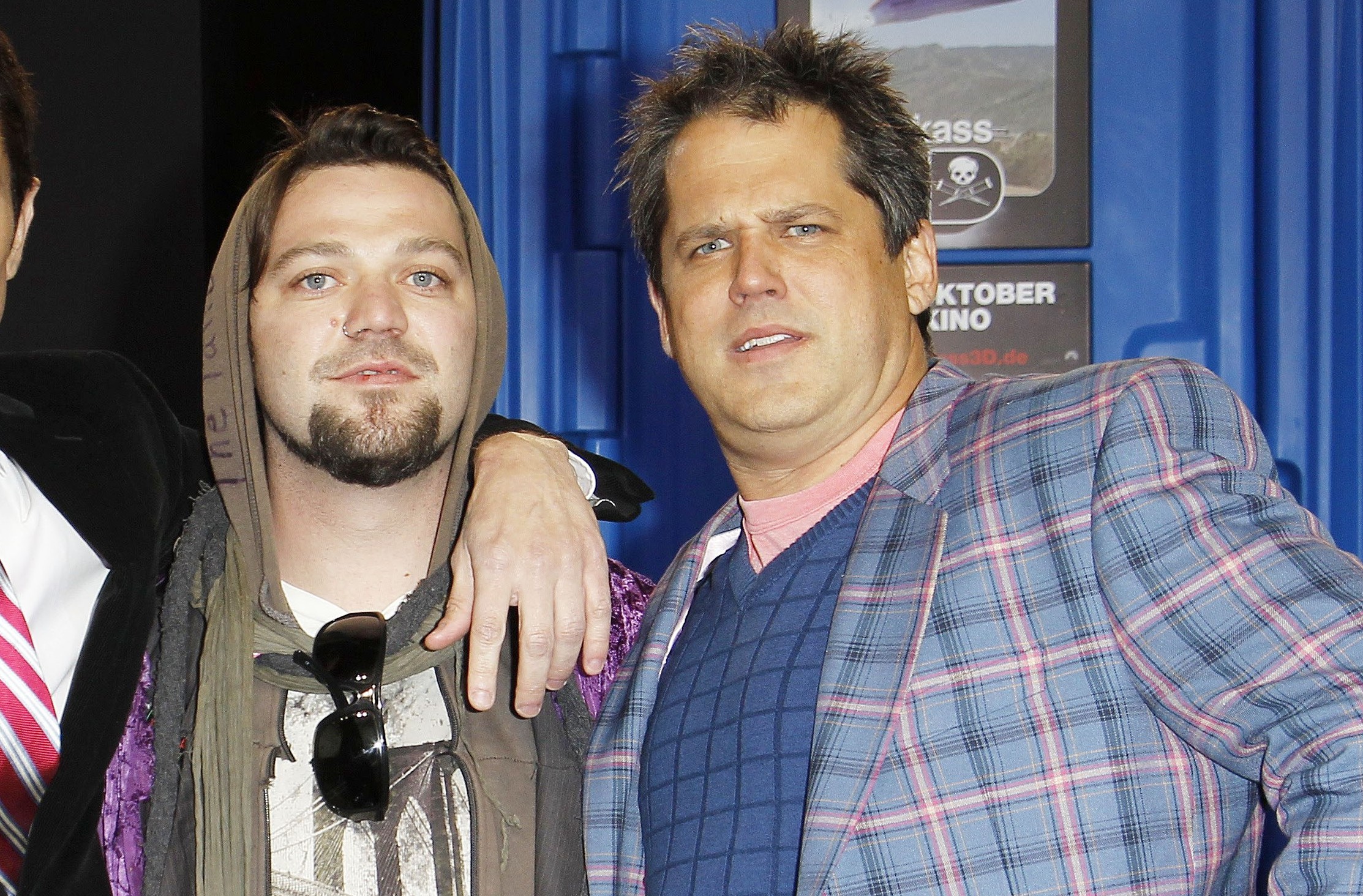 Tremaine was granted a restraining order in June that will require Margera to stay at least 100 yards away from him for the next three years. He was initially granted a temporary order when he first filed. The ​Jackass director claimed that Margera sent text messages threatening him and his family, so now the TV personality has to stay away from Tremaine, his wife, and children. 
Margera sues Johnny Knoxville, 'Jackass Forever' team, and Paramount over firing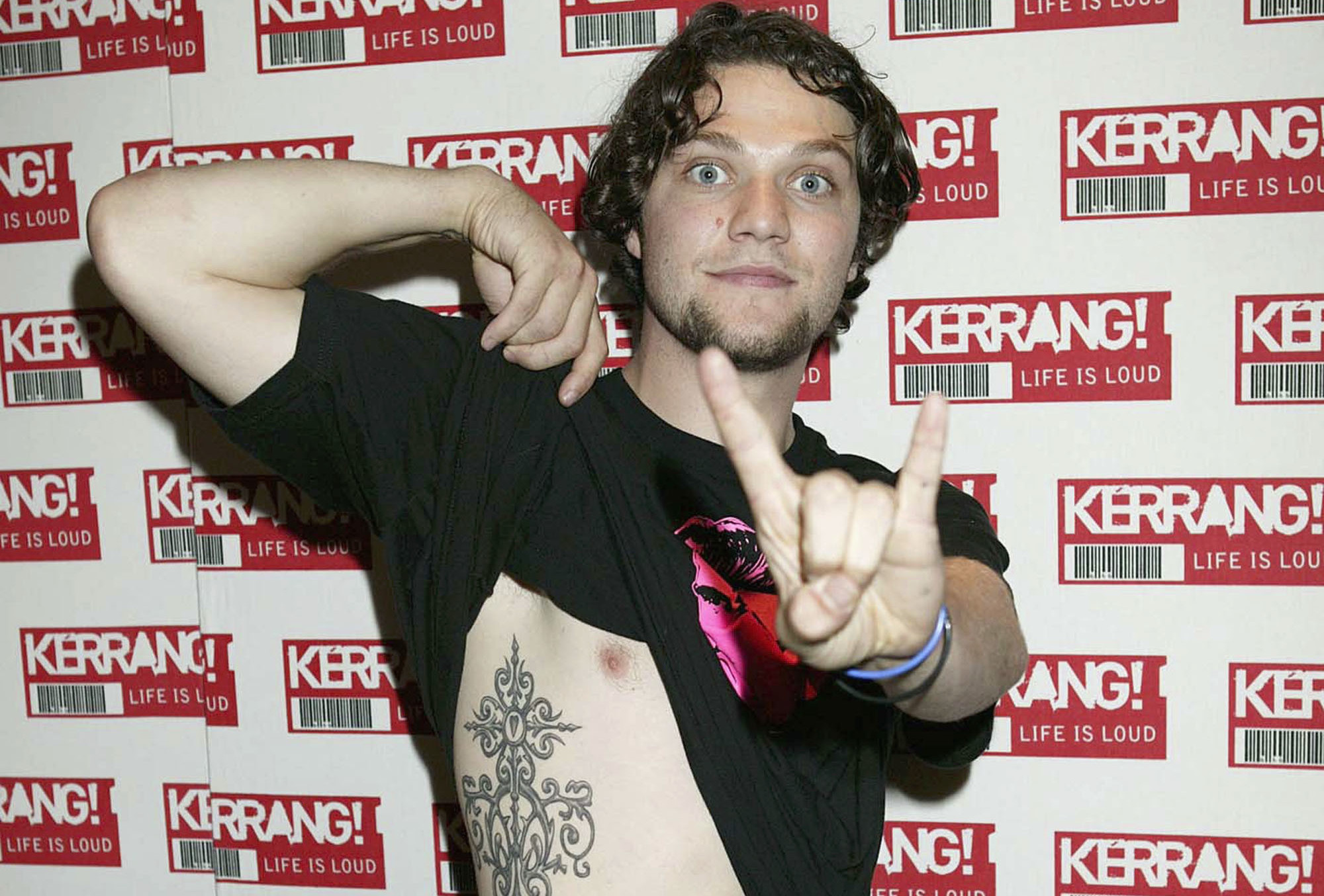 Margera was taken to rehab by police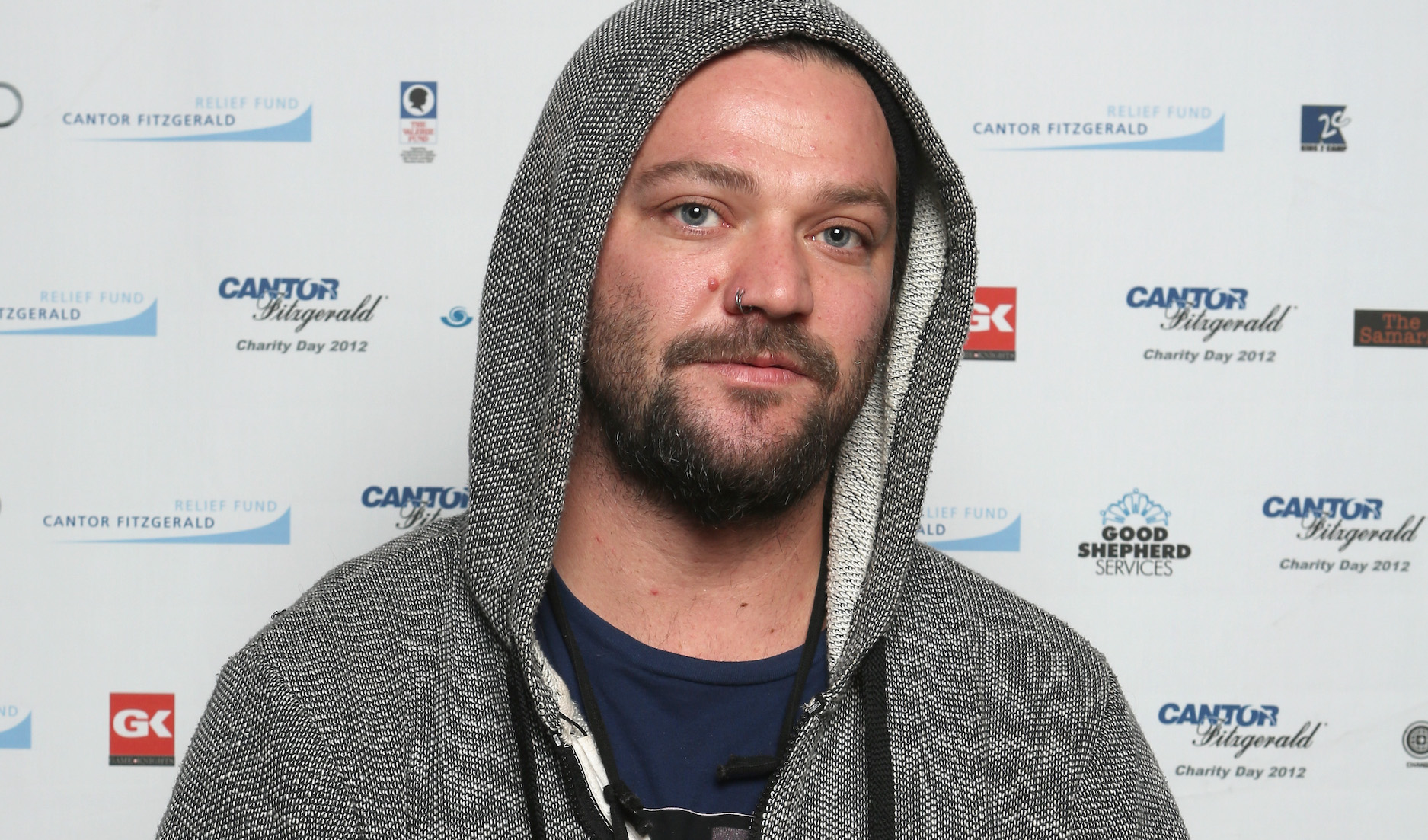 Paramount calls Margera's lawsuit 'baseless'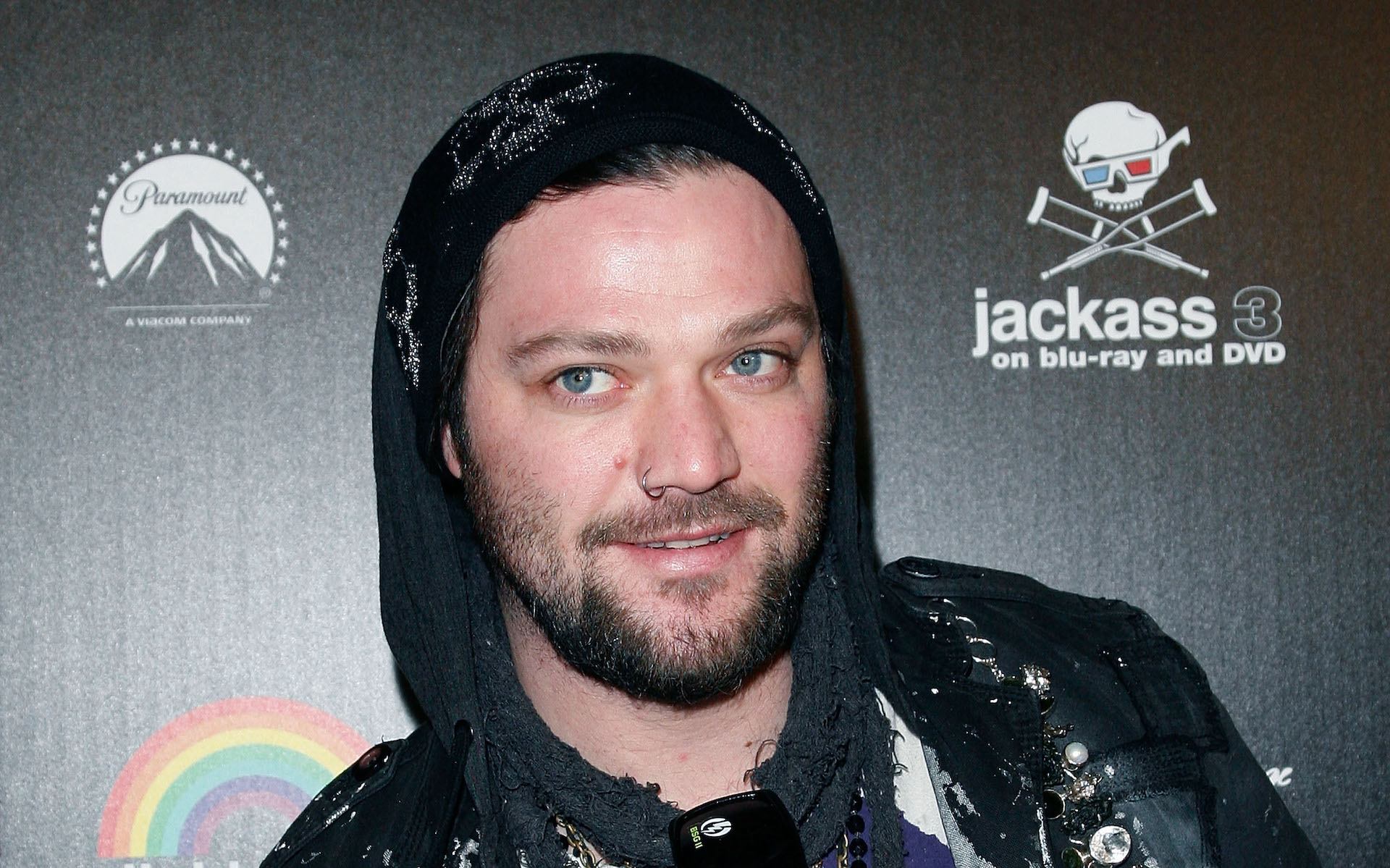 Margera seeks to dismiss lawsuit against Knoxville and Paramount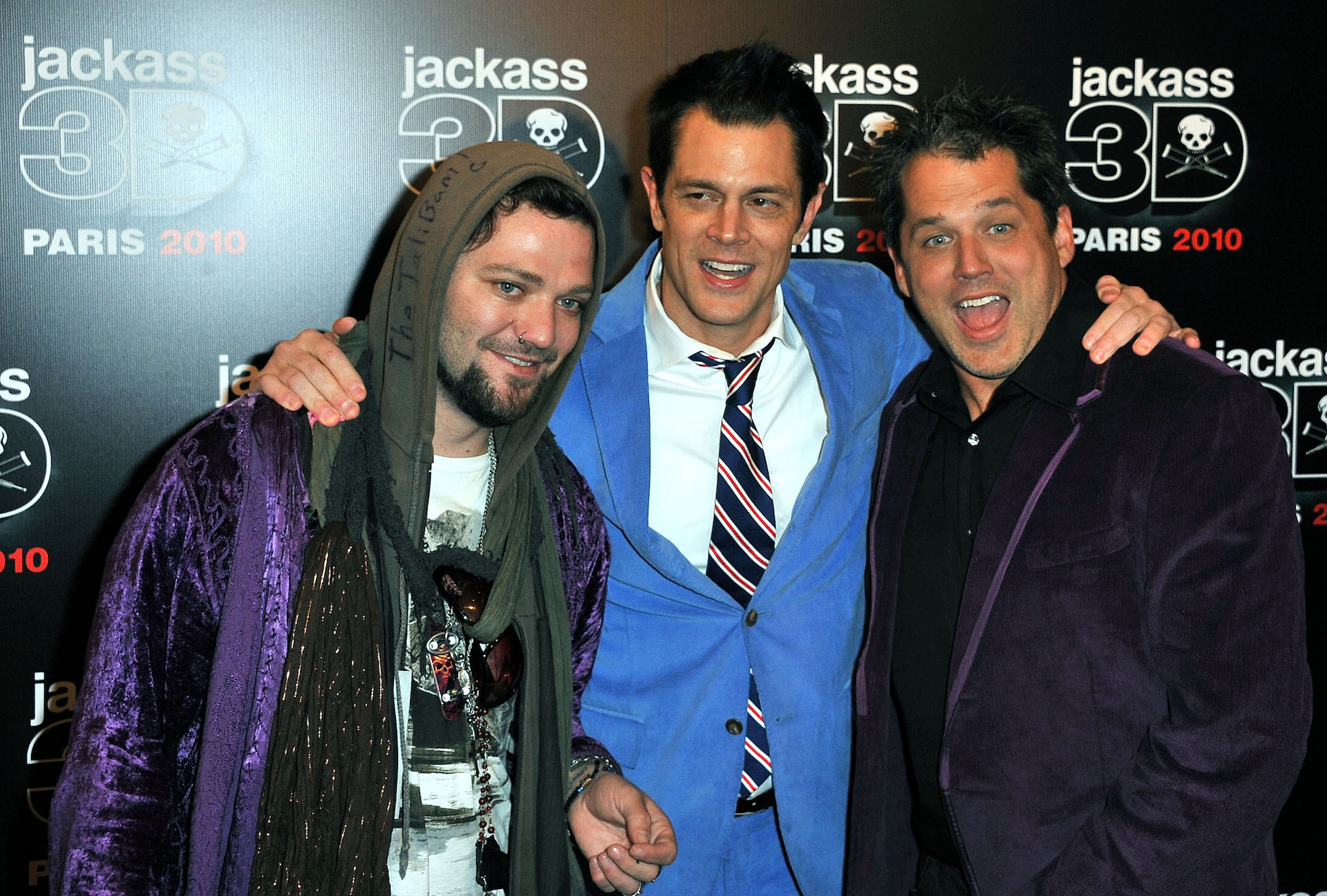 Margera finishes rehab, begins outpatient treatment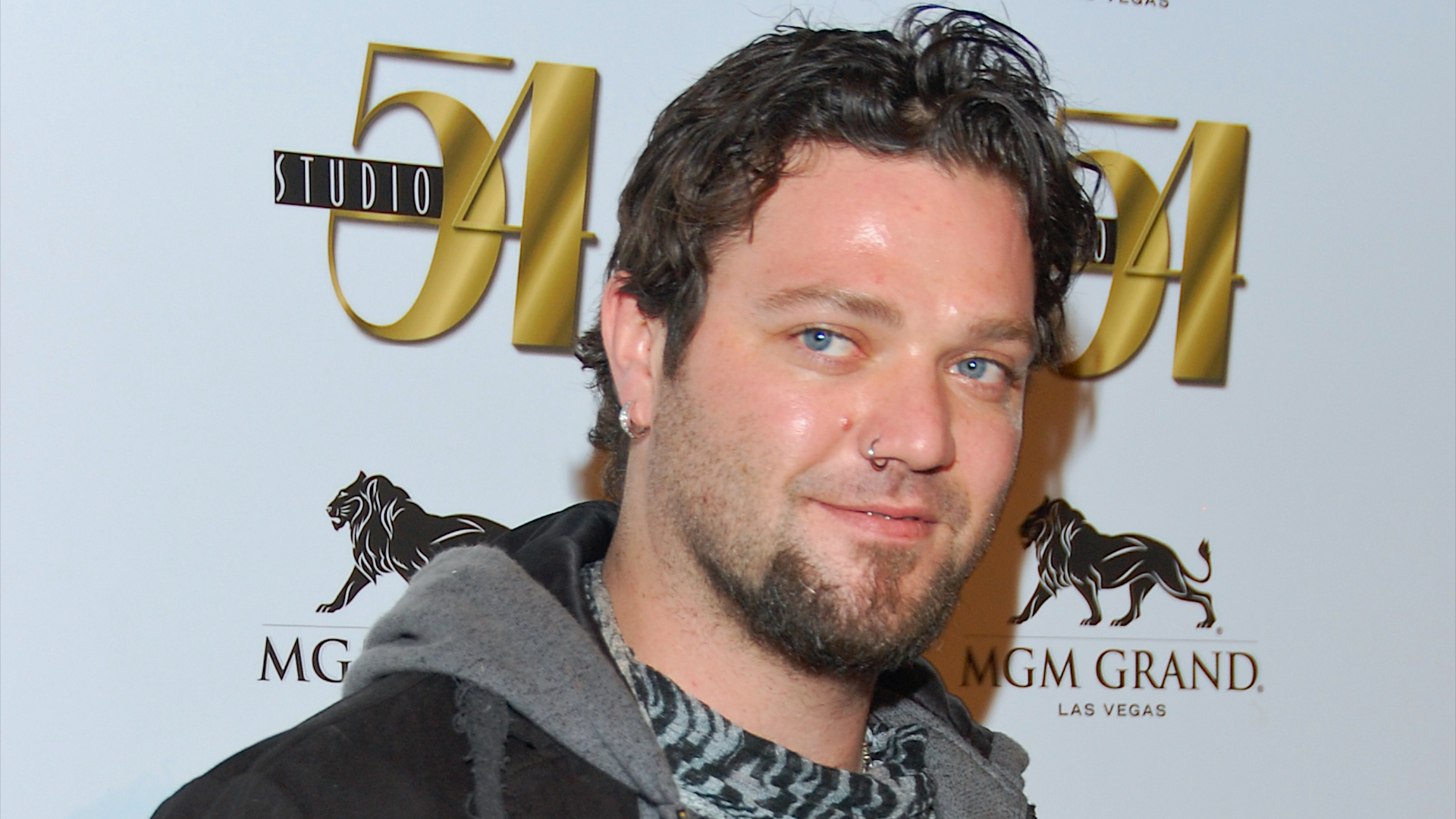 Margera appears on Steve-O's 'Wild Ride' podcast