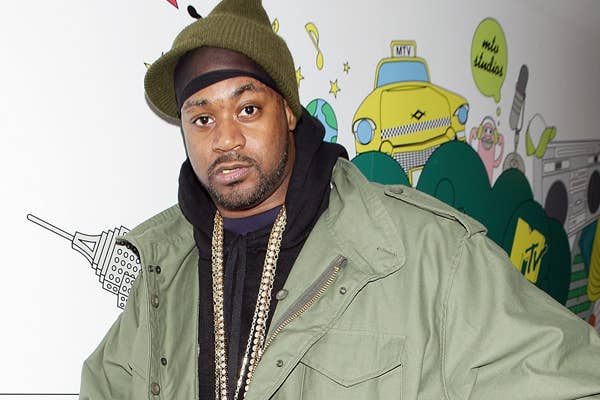 Ghostface Killah turned 47 in 2017, but he is still one of hip-hop music's most vibrant talents. The Almighty GFK has been the most consistent wordsmith out of the Wu-Tang stable from the time he introduced himself to the rap world on "Da Mystery of Chessboxin.'" Tony Starks has been hitting us over the head with amazing verses and songs for nearly 25 years now; this decade alone has seen him drop collaboration albums with his Wu compatriots Method Man and Raekwon, his fellow New Yorker Sheek Louch, the Canadian jazz trio BADBADNOTGOOD, and Adrian Younge, twice.
Ghost followed up his verses on Wu-Tang's Enter the Wu-Tang (36 Chambers) by co-hosting Raekwon's Only Built 4 Cuban Linx before releasing his classic solo debut, Ironman, in 1996. He topped those classics with his critically-acclaimed masterpiece, Supreme Clientele, in 2000. Since then, he's released more solo albums all brimming with creativity.
The Shaolin native has been firmly placed in the pantheon of rap's all time greats, especially when it comes to storytelling. Ghost has brought to life for us his childhood days on the track "All That I Got Is You," failed attempts on his life on "The Hilton," and wars waged with the DeLuca crime family on Twelve Reasons to Die.
The Wally Champ has one of the most charismatic personalities in rap history: He rocks robes with jeans and Timbs, has a Wonder Woman bracelet, dons gaudy necklaces and rings, and can give you advice on life (just listen to his MTV advice audiobook, "The World According to Pretty Toney," and his "Wizdom of the Week" video series for proof).
On top of all that, his pen is masterful and his style is untouchable. When he's not in storyteller mode, Tony spits with no rhyme or reason, often leaving the listener beguiled and confused—​but that's what makes him a one of a kind rapper. His raps is like ziti, and they can take you into another world. Come take this walk with us as we represent Wu and rank the 50 best Ghostface Killah songs.
50. Pusha T f/ Ghostface Killah & Kanye West "New God Flow" (2012)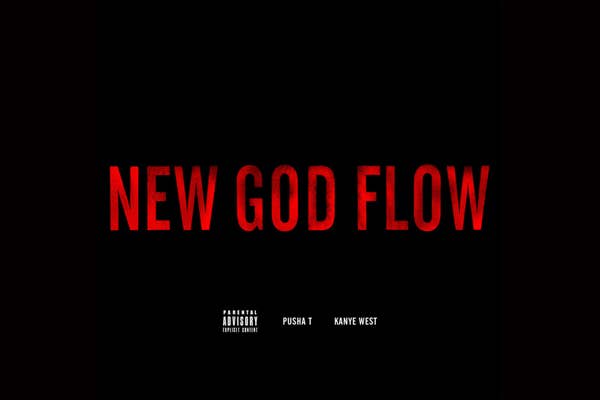 Album: Cruel Summer

Producer: Kanye West, Boogz & Tapez, Anthony Kilhoffer

Label: G.O.O.D., Def Jam

With its "Mighty Healthy" sample, "New God Flow" was a natural landing place for a Ghost remix. As the curtain rises and the dim lights turn fiery red for the final act, Ghostface strolls onto the track with poise igniting a lyrical performance that matches the menacing production. "I'm not bow-legged but old school like Redd Foxx/My favorite color in my hustle days was red tops." Ghost may have been nearly a decade older than his counterparts here, yet he still brought an exceptional element of grandeur that upped the records' significance. —Edwin Ortiz
49. Wu-Tang Clan "Hollow Bones" (2000)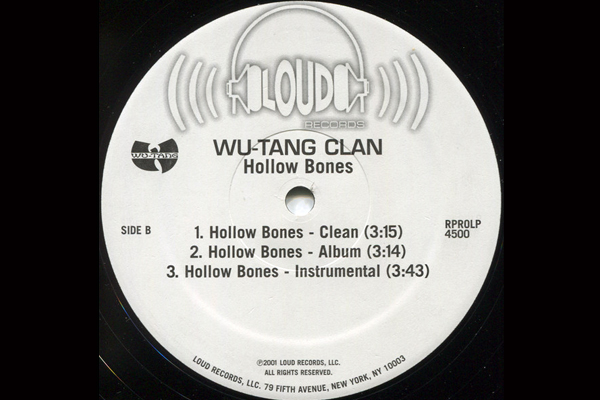 Album: The W

Producer: RZA

Label: Loud, Columbia

The tortured wailing of Syl Johnson's "Is It Because I'm Black?" all over "Hollow Bones" signifies literal pain on these three verses that deal with getting shot. Rae is on the corner getting lifted when "something told me duck/Folding me up, my shoulder's struck/Out of luck;" he tries to jump in a cab to get to the hospital. Elsewhere, Deck is heard "Fleeing the crime scene speeding/Beefing, leaving behind C.R.E.A.M./Not even peeping that I was leaking."
Ghostface hits the check cashing spot at the wrong time—five dudes try to rob him. "I thought for a second then chose/Rather than froze/Had the Gem Star in my hand/'Yo, what the fuck, yo?'/That's when I ripped Timothy." Shots ring, bullets fly...Tony doesn't finish talking. It's the hook ("That splash against my hollow bones") that lets us know exactly where the bullets end up. —Gabriel Alvarez
48. Ghostface Killah f/ Killa Sin, RZA & GZA "Strawberry" (2001)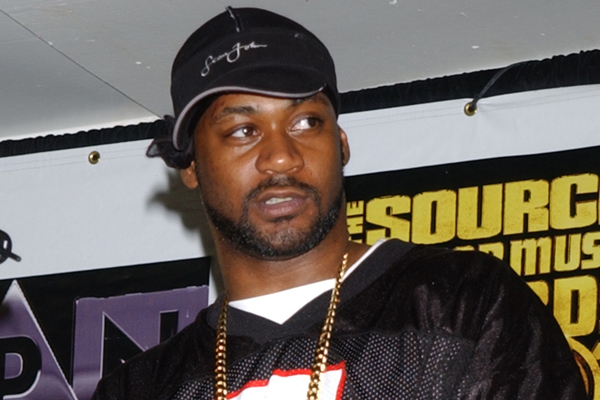 Album: Bulletproof Wallets

Producer: Mathematics

Label: Epic

Ghost has the gift of telling stories (especially those involving sex) and he proves it on Bulletproof Wallet's eighth track. Over a luscious David Porter sample, Ghost sits us by the campfire and speaks of the time he fucked a high school chick (or a girl that he knew from high school, something like that). Anyway, she has small feet and an off-the-hook ass. The imagery he provides makes us feel like we're looking in with Killa Sin and RZA. And after he busts a nut, the song ends appropriately with a H. Rap Brown poem which, if you listen closely, makes the song that much more dope. —Angel Diaz
47. Ghostface Killah "Rise of the Ghostface Killah" (2013)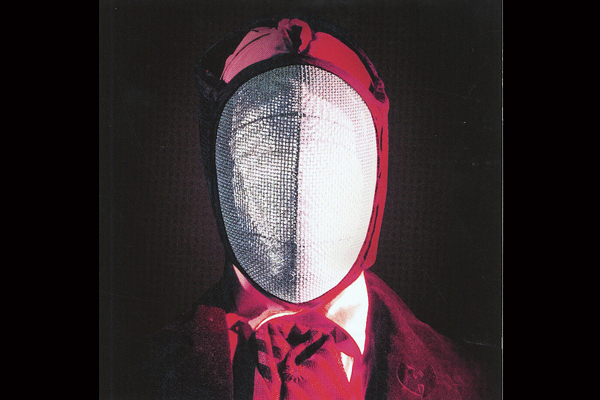 Album: Twelve Reasons to Die

Producer: Adrian Younge

Label: Soul Temple
After a short time out of the spotlight, Ghost in 2013 wrestled it back onto himself with Twelve Reasons to Die. This particular track is about Ghost's search for the DeLucas. After they pressed his remains into 12 vinyl records, Ghost rose from the ashes to seek revenge, sort of like the character from which his name derives. As he searches for the crime family that murdered him, he wages war on them and their associates. "Rise" is a grizzly tale of murder and blood, full of beheadings and Colombian neck-ties. Adrian Younge and co-producers Bob Perry and Andrew Kelly really outdid themselves with the live instrumentation. —Angel Diaz
46. Ghostface Killah f/ The Force M.D.'s "The Soul Controller" (1996)
45. Ghostface Killah f/ U-God "Cherchez LaGhost" (2000)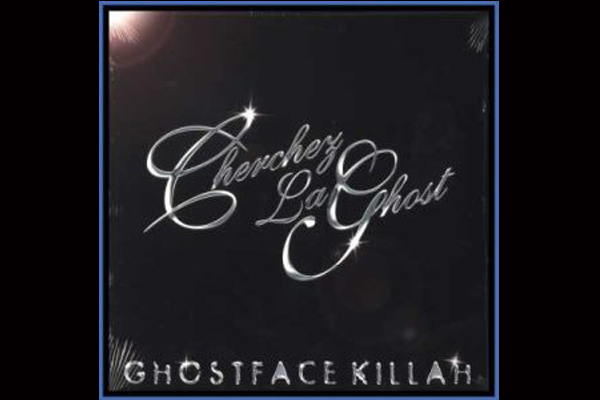 Album: Supreme Clientele

Producer: Carlos Bess

Label: Epic, Sony, Razor Sharp

Prior to Supreme Clientele's release, Ghostface fans were waiting for the over-the-top personality to craft his own signature party track. Their prayers were answered as the millennium arrived. "Cherchez LaGhost" came out of nowhere, flipping the "Cherzchez La Femme" sample to perfection, but with a dark, distinctly Wu spin. Ghost's brief verse is littered with Pretty Tonyisms like "Brothers try to pass me, but none can match me/No girl can freak me, I'm just too nasty," while U-God had some of us dreaming of dimly lit, Bacardi Lime-drenched parties long before it was appropriate.
Over time, "Cherchez LaGhost" became the soundtrack to several irresponsible hotel parties, and decades later, we can still see Gloria Velez seductively winding atop a table to Carlos Bess' plodding production. While this masterpiece may have brought a questionably seductive element to middle and high school dances during the early aughts, those of us far too young to even think about stepping foot in the Tunnel can do little more than dream of the damage it did back in the day. —Julian Kimble
44. Ghostface Killah f/ Raekwon, RZA & Slick Rick "The Sun" (2001)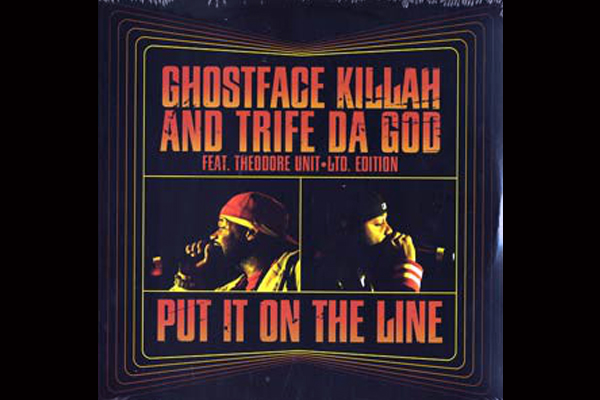 43. Charli Baltimore f/ Ghostface Killah "Stand Up" (1999)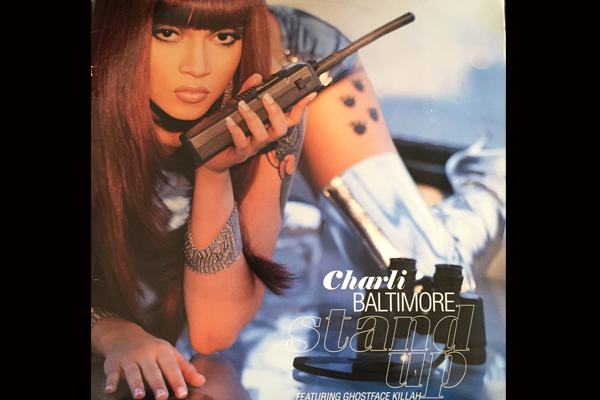 Album: Cold as Ice

Producer: RZA

Label: Epic

Charli Baltimore had sex appeal, and for a hot minute she had a buzz with "Stand Up," which was produced by the RZA and featured Mr. Charisma himself, Tony Starks. Charli, best known for her association with the late Notorious B.I.G., and Ghost sparked some flirtatious chemistry themselves on this raucous standout punched up by sampled Lyn Collins' vocals and demands of "blow your whistle." "Ayo, Tony, you phony/We both signed to Sony/But for half your pub, I'll ride that dick like a pony," teases the sexy Philly chick also known as Chuck. "Yeah, put your money on my dick/Girls, all eyes on my dick," responds Starks, hilariously. Temperature is rising on this one. —Gabriel Alvarez
42. Ghostface Killah f/ Raekwon, U-God & Popa Wu "Black Jesus" (1996)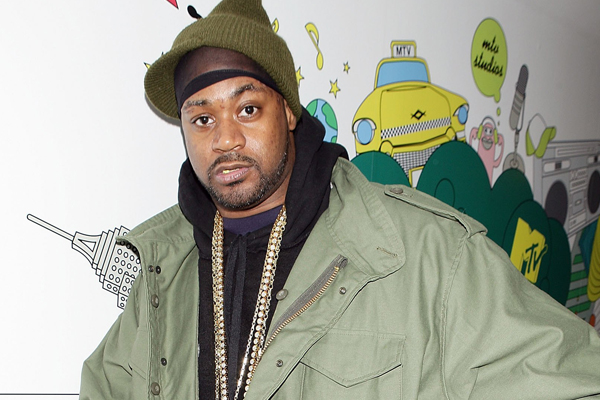 Album: Ironman

Producer: RZA

Label: Razor Sharp, Epic Street

First off, a word to the wise: "Back up off me while I grab my dick and hold the Heini." Ghostface needs you to understand that he's not to be disturbed at certain times. Now that that's settled let's get back to the lyrics. This song belongs on the list if only because it contains one of Ghost's most memorable non-sequiturs, "Starks-ologist, fried fish halibut." Being an expert in Tony Starks science is one thing, appreciating tasty seafood is quite another—still Ghost makes room for both concepts in a single line.
A couple of bars later he's recounting the Wu's rise to power in the rap game: "We elbowed our way inside Loud and got on." Loud Records, of course, was the label that agreed to release the first Wu Tang Clan album, and also crucially allowed the individual members to cut their own solo deals, including Ghost's pact with Epic/Sony, which made possible the release of Iron Man.
As a result—as Ghost points out in this densely packed verse—the Wu was soon "G-in' Pepridge farms from out of millions." But pay close attention because he's about to veer back to the halibut theme. "Who wanna rhyme, who wanna challenge the swordmans/That rock that fisherman hat like Gorton's." Who else rhymes like this? Nobody. —Rob Kenner
41. Raekwon f/ Ghostface Killah "Gihad" (2009)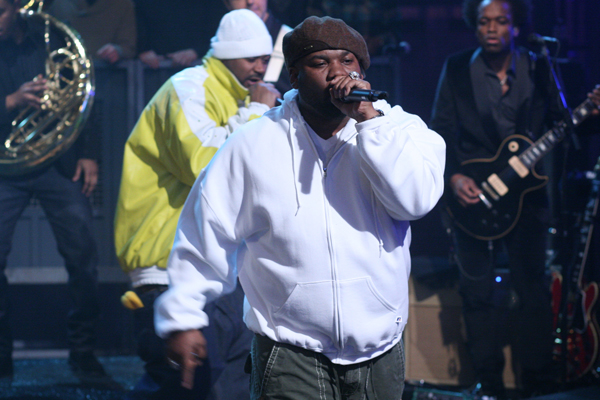 Album: Only Built 4 Cuban Linx... Pt. II

Producer: Necro

Label: Ice H2O, EMI

Hearing The Chef and Tony Stark back together on Only Built 4 Cuban Linx... Pt. II was a remarkably nostalgic moment, with the cryptic tone of "Gihad" catching both rappers in rare form. While Raekwon's verse fittingly goes down the path of gun-wielding and Pyrex pots, Ghost twists a vivid tale of sexual treachery that will have even the most hard-nosed individual snickering. After getting caught in the act with his son's pregnant girlfriend, Ghostface justifies the brazen exchange as a wake-up call for junior: "She's a whore, you knew it from the time we ran trains on her/And you still went and fucked her raw." These are life lessons you can't learn in school, kids. —Edwin Ortiz
40. Wu-Tang Clan "I Can't Go to Sleep" (2000)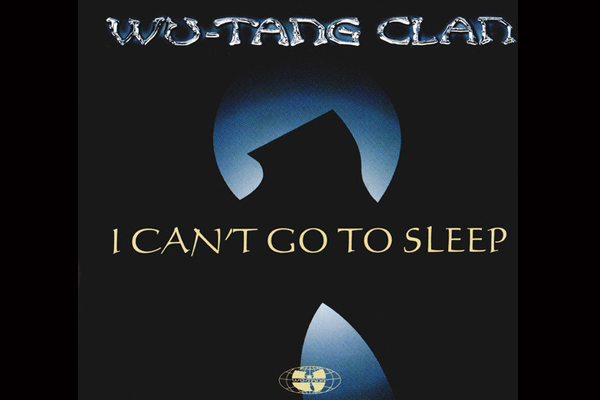 Album: The W

Producer: RZA

Label: Loud, Columbia

Ghost and RZA cannot catch any ZZZ's. Probably because they are on the verge of tears contemplating all the ills of the world. Ghost worries about Feds jumpin' out of Jeeps, the babies in Africa with flies on their faces, his friend who crapped out gambling. RZA is distraught that major Black leaders like Malcolm X and Martin Luther King were murdered. During all this, the liberal dose of Isaac Hayes' immortal "Walk on By" plays on, with Black Moses basically saying to man up. What does it all mean? Is it a call to move on from the past? Is this a reminder of why problems still exist in the 'hood? Whatever the reasoning behind this display of hurt from the Wu's two biggest risk-takers, all we know is that now we can't go to sleep either without a proper explanation. —Gabriel Alvarez
39. Ghostface Killah "Child's Play" (2000)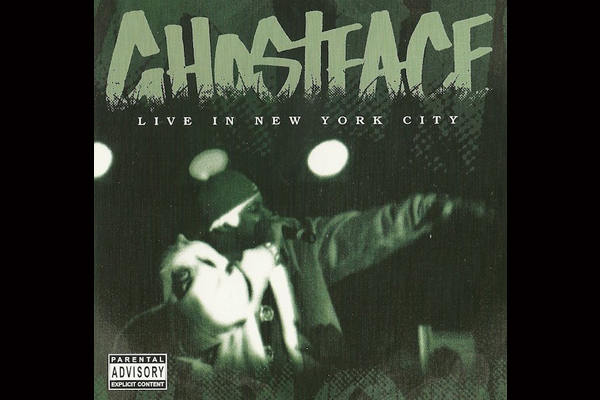 Album: Supreme Clientele

Producer: RZA

Label: Epic, Sony, Razor Sharp

Considering Ghostface's usual bravado, hearing him crush on a girl wouldn't seem like an instinctively compelling record to appreciate. However, thanks to a perfectly placed George Jackson sample and a wistful tone, "Child's Play" angelically captures young love as Ghost trades in his lyrical darts for elated rhymes chronicling his chaste relationship. "Puppy love, gorgeous face, amazed by her lip gloss/Cherry scent, when the princess spoke, yo it bounced off/Mole like Marilyn Monroe, threw a rose in her mouth/Wherever God go will be Mrs. Cole." Years later, GFK would be "Handcuffin' Them Hoes." —Edwin Ortiz
38. Ghostface Killah f/ Raekwon "The Hilton" (2001)
Album: Bulletproof Wallets

Producer: Carlos "Six July" Broady

Label: Epic

On a Sunday in Bermuda, Chef and Ghost made some Wesley Snipes' movements over a Michael Jackson sample. But while they were enjoying their stay at the Hilton, somebody had different plans for these "laptop niggas, thugs on the computer." While Rae was taking a shower, room service came in the form of two .38s. Being the savvy gangsta that Ghost is, he ran into the sunlight so the ice could blind the gunman as "Rae ran out of the back/Towel on, soap on his arms, spinned duke around." The hitman landed on Tony's lap and got blood on his white leather. 10 Gs down the drain. Damn. —Angel Diaz
37. Ghostface Killah "Holla" (2004)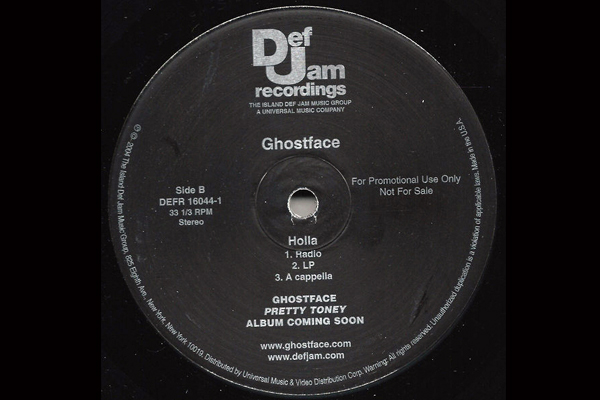 Album: The Pretty Toney Album

Producer: Ghostface Killah

Label: Def Jam

Only Ghostface can pull off something like this. Tony treats the original track of the Delfonics' "La La Means I Love You" like an instrumental as he begs the listener to "listen to me!" There's no direction here, just fly raps over a classic R&B track. Pretty Toney would use this approach later on The Big Doe Rehab with "Supa GFK." Johnny "Guitar" Watson's "Superman Lover" and as well as prior with "The Watch" which supposed to appear on Bullet Proof Wallets but he couldn't clear the Barry White sample in time. —Angel Diaz
36. Ghostface Killah "The Champ" (2006)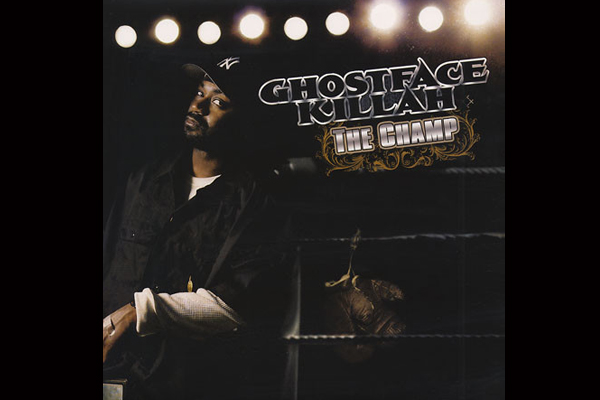 Album: Fishscale

Producer: Just Blaze

Label: Def Jam

Whether you agree with the beginning remarks on the track ("You ain't been hungry since Supreme Clientele!"), there's no denying the tenacious demeanor that Ghostface Killah locks into throughout "The Champ." Over triumphant production that flips Melvin Bliss' soulful '70s break beat "Synthetic Substitution," Tony Stark comes out throwing haymakers with skilled precision ("While y'all stuck on Laffy Taffy/Wondering, how did y'all niggas get past me?/I been doing this before Nas dropped the Nasty") and keeps the body shots rolling seamlessly ("Bird ass nigga resemble Keenan Ivory Wayans/Stay in your place, dirt poor rappers get shadow boxed for training"). No need for the scorecards, three rounds was all Ghostface needed to retain his belt. —Edwin Ortiz
35. Ghostface Killah f/ Trife da God "Biscuits" (2004)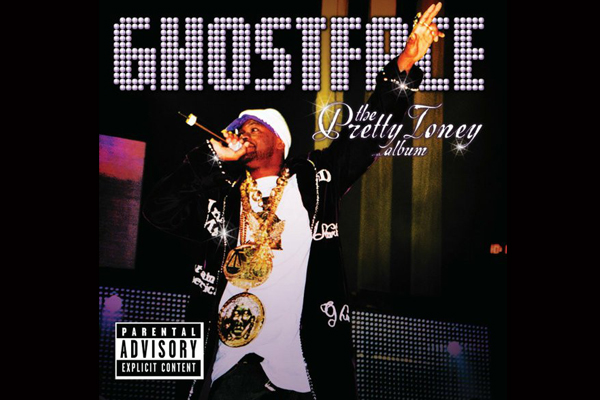 Album: The Pretty Toney Album

Producer: True Master

Label: Def Jam

True Master lives up to his name with a wicked flipping of Sam & Dave's "I Can't Stand Up For Falling Down," and Ghost does it justice from the jump. He starts "Biscuits" off with one of his best opening quotes asking, "Yo, who the fuck brought me this chocolate shit, man? I said a banana Nutriment, man....smart, dumb niggas and shit, runnin' around here and shit. Ya'll niggas need to wisen up, man."
That should get you ready for what's about to come. Deni the Great and Trife da God ride this soulful beat with ease. The hook is what makes this a classic cut, with Tony singing to these chumps that don't want any beef. Pass him the Sazon before he fucks around and takes all your shit. Or fuck around and be a sta-tistic. —Angel Diaz
34. Ghostface Killah f/ Raekwon "Kilo" (2006)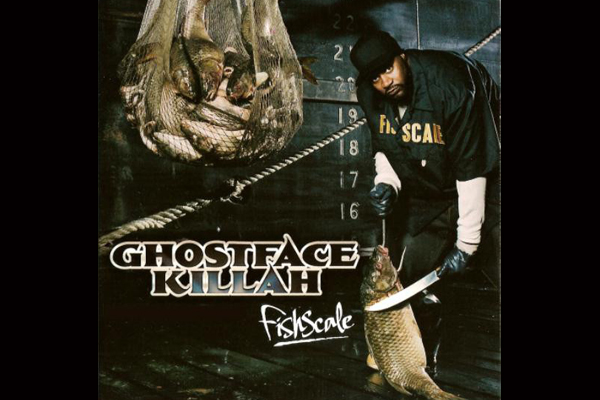 Album: Fishscale

Producer: MoSS

Label: Def Jam

Every industry has a meter to measure success, and for Ghostface Killah and his top chef Raekwon that meter is distinctly laid out on "Kilo." The two Staten Island brethren pace themselves over smooth production courtesy of MoSS, with Ghost reassuring listeners that his package is pure ("A hundred birds go out, looking like textbooks/When they wrapped and stuffed/Four days later straight cash, two million bucks/Strictly powder, no cut). Weight or rhymes, Ghost was supplying the streets on Fishscale with records like "Kilo," and like fiends we took a lyrical bump with delight. —Edwin Ortiz
33. Ghostface Killah "Malcolm" (2000)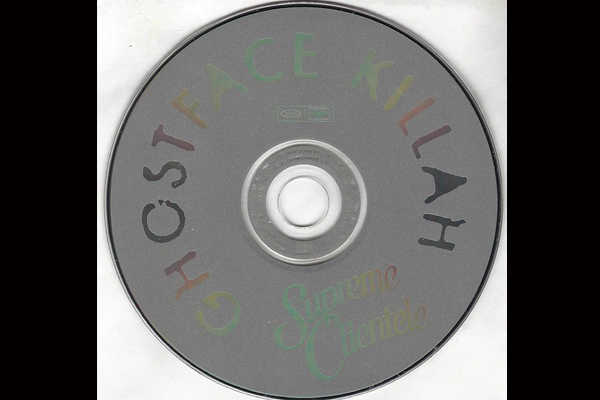 Album: Supreme Clientele

Producer: Choo the Specializt

Label: Epic, Sony, Razor Sharp

"Malcolm" begins as it should, with an excerpt of Malcolm X's Ford Auditorium speech after his house was set ablaze with Ghost shouting, "Speak, Brother Malcolm, speak" over the revolutionary's words. Tony then starts rapping about how he feels like Malcolm when he was looking out his window with an AK-47, and proceeds to goes in about some cornball that's been fronting like he's big time when, "He sport the Bob Hope classics/Ran down Asics/Kmart/The short sleeve shit be the basics/He eat hams shitted on himself twice/Big hatted Jews rushed the nigga out in Crown Heights."
By the sound of the hook, Tony's tired of what's going on in the 'hood and wants to follows Malcolm's lead. In the second verse, he makes reference to the time the Wu had a run in with Ma$e—yes, that Ma$e—and tells us a colorful story of the aftermath, even telling us how muggy it was that day with bars like, "It's raining, 85 degrees kinda muggy/One of the nights they thrown in his face it's real ugly." Ghost has a gift few storytellers possess-the ability to make you feel like you're standing next to him as this all goes down. Detroit Red would be proud, not too sure about Malik El-Shabazz though. —Angel Diaz
32. Ghostface Killah f/ Raekwon, U-God, Masta Killa, & Cappadonna "Winter Warz" (1996)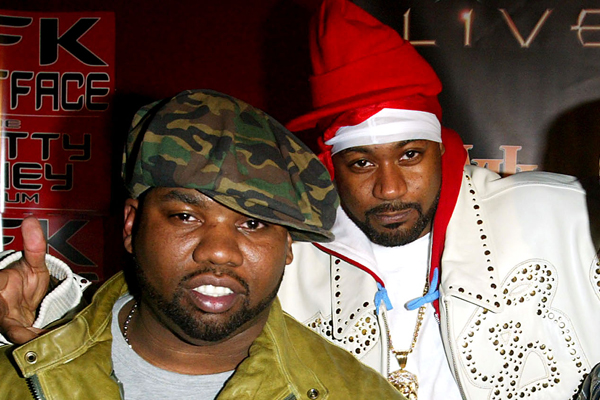 31. Ghostface Killah "Cobra Clutch" (1998)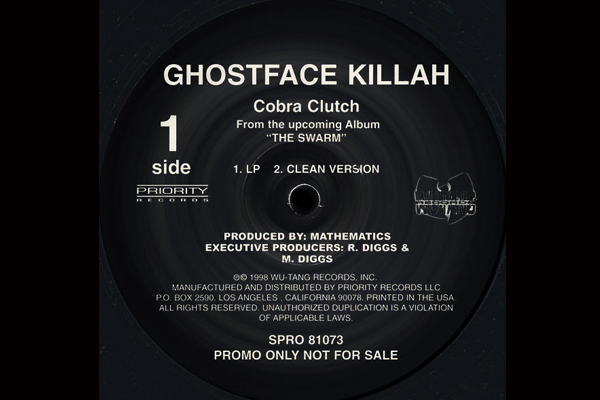 Album: RZA Presents Wu-Tang Killa Bees: The Swarm Volume 1

Producer: Mathematics

Label: Priority

We all know that an agitated Ghostface Killah randomly lickin' off shots is more entertaining than most rappers' entire albums. Why GFK sounds so mad might be from the lack of airwave support. "Radio, stop shittin' on me!" he yells at the tail end of the chorus for "Cobra Clutch." The Wallabee Champ verbally attacks like the wicked wrestling move the song is named after as he flexes unconnected thoughts, metaphors, analogies, and other forms of insane speech that rush your brain cells rapidly. Mentions of Eddie Bauer, Gumby, Pert Plus, Milagro Beanfield, Kangols, Houdini, Rubik's Cube, and Peppermint Patties provide more randomness. Abstract rap harder than Chinese arithmetic. —Gabriel Alvarez
30. Jodeci f/ Ghostface Killah & Raekwon "Freek'n You (Remix)" (1995)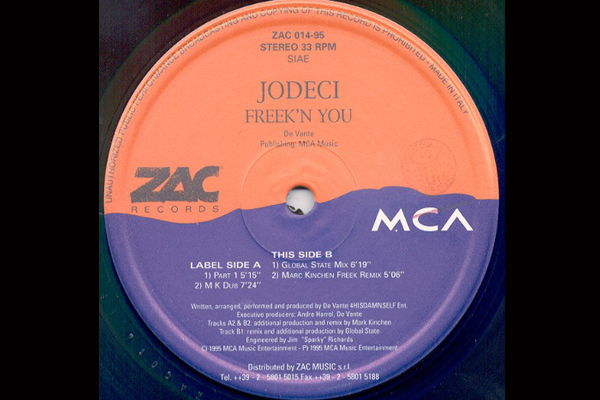 29. Real Live f/ Ghostface Killah, Cappadonna, Killa Sin & Lord Tariq "Real Live Shit (Remix)" (1995)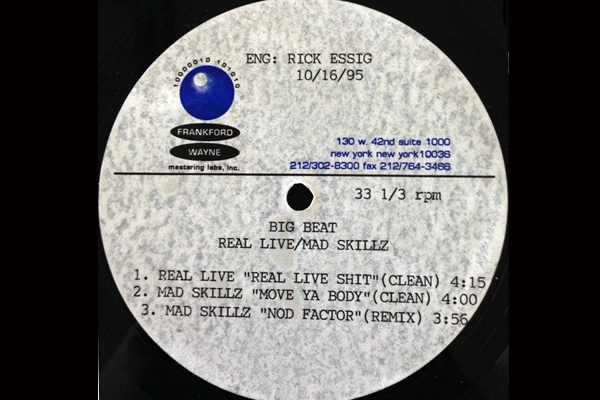 28. Ghostface Killah f/ Method Man & Raekwon "Yolanda's House" (2007)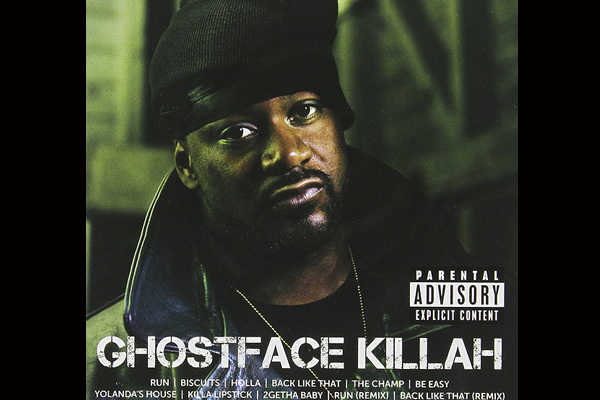 Album: The Big Doe Rehab

Producer: Ant-Live

Label: Def Jam

Ant-Live provided a melodic, soulful beat using an Aretha Franklin sample for Ghost, Meth, and Rae's vivid imagery. Joi Starr came through with the additional vocals that you can hear throughout the track as the three Clansmen keep us informed on how it all went down. Ghost starts things off by telling us about a drug raid he just escaped from. After running through bushes and backyards, he barges into a room where Method Man is butt-naked having sex. You know, just another day in the life of the Wu. —Angel Diaz
27. Ghostface Killah f/ Jadakiss "Run" (2004)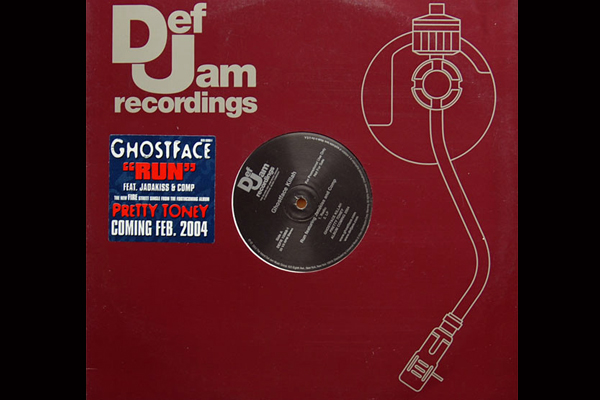 Album: The Pretty Toney Album

Producer: RZA

Label: Def Jam

Ghost and Jada take us on a mad dash through the hood as they run from the pigs. The song plays out like an intense police chase straight out of Cops, except this time the bad guys get away. If you grew up in the hood, you witness this type of stuff every other day. Only Ghost would survive an eight-story jump and live to tell about it. RZA's production was essential with the sirens and the sped up Lex Baxter loop. —Angel Diaz
26. Ghostface Killah f/ Raekwon "Maxine" (2001)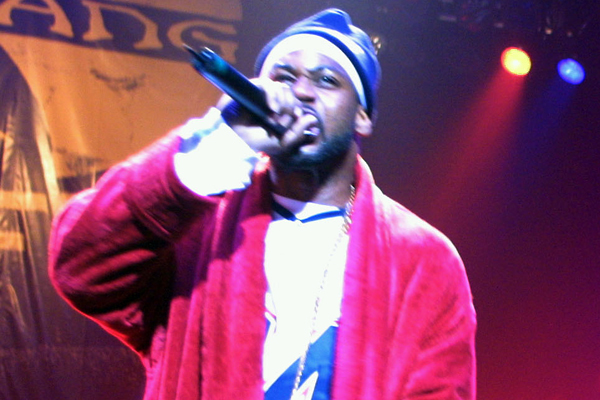 Album: Bulletproof Wallets

Producer: RZA

Label: Epic

Probably the Almighty GFK's funniest story. Maxine and Pam stuck their supplier Mooney for his packages. When the dealer shows up looking for his shit, a whole bunch of drama popped off. After he kicked the door down, Mooney started talking all types of shit. But then he fucked up when he put his gun down after sniffing six lines of coke, especially when "Mooney's only a buck o' five wet and he only had two hundred dollars worth of shit." $200 worth of shit? Definitely not worth getting stomped on by bull-legged Keke and getting thrown out the window. —Angel Diaz
25. Raekwon f/ Ghostface Killah & Nas "Verbal Intercourse" (1995)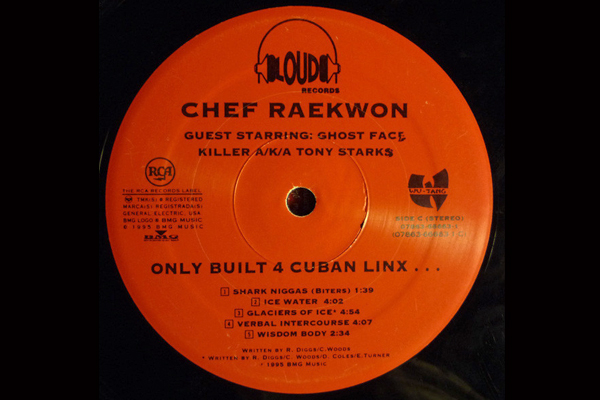 Album: Only Built 4 Cuban Linx...

Producer: RZA

Label: Loud, RCA

Nas' extraordinary guest verse is what people tend to remember about this song. How could they not? While becoming the first non-Wu rapper to enter the 36 chambers, he spit a perfectly concise explanation of recidivism ("It's like a cycle, niggas come home, some'll go in/Do a bullet, come back, do the same shit again"), never mind a description of one the most disgusting parts of your man doing jail time ("On a bus to Rikers Isle/Holding weed inside they pussy").
But it's Ghostface's verse on that really captures the daily terrors of the average inmate. The fear, the paranoia, the shivs, and how you wish you had a crew to hold you down. In other words, Ghost describes the kind of thing you only see on shows like Oz and The Wire and on hip-hop songs. It isn't concerned with being a cautionary tale, or glorifying, just capturing the feeling of anxious terror. Nas would offer a concise summary of Ghost's verse on "Nas Is Like," rhyming, "I'm like being locked down around new faces, and none of 'em fam." —Insanul Ahmed
24. Raekwon f/ Ghostface Killah & Masta Killa "Glaciers of Ice" (1995)
Album: Only Built 4 Cuban Linx...

Producer: RZA

Label: Loud, RCA

The cheeba-laced chamber music punctuated by escalating screaming/singing from Blue Raspberry on "Glaciers of Ice" leaves a haunting impression. An excited Raekwon, the underrated Masta Killa (who sneaks in long enough to murder the track), and the always engaging Ghostface drop more of their patented jewels, not the least of which is Ironman's philosophy on the musical empire he and his cronies are building. "My seeds run with his seeds, marry his seeds, that's how we keep Wu-Tang money all up in the family," he says, ensuring us that the Clan saga will continue for generations to come.
It's also worth mentioning how memorable the classic skit that kicked off "Glaciers" was. It featured Ghostface animatedly explaining how he was dying Clarks Wallabees different colors, and it surely was the inspiration for his solo debut album cover, on which he, Cappa, and Rae are surrounded by pairs of the stylish shoes. —Gabriel Alvarez
23. Ghostface Killah f/ Raekwon & Cappadonna "Camay" (1996)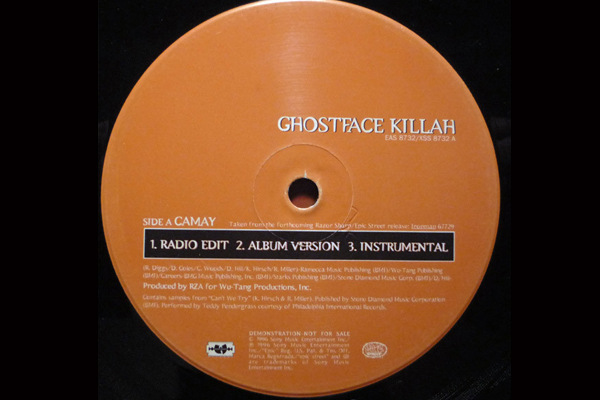 Album: Ironman

Producer: RZA

Label: Razor Sharp, Epic Street

This should be played at every Ghostface fans' wedding. Cappadonna had a nice verse, but this was a Ghostface track and Ghost went off. He kicks it to a nice young lady while they enjoy dinner in the only way he can. He compliments her physical degrees and her backyard while talking about a future with kids and marriage in it. And he ends by pulling her chair as she stands and asks for her number like a true gentlemen. —Angel Diaz
22. Ghostface Killah "Shakey Dog" (2006)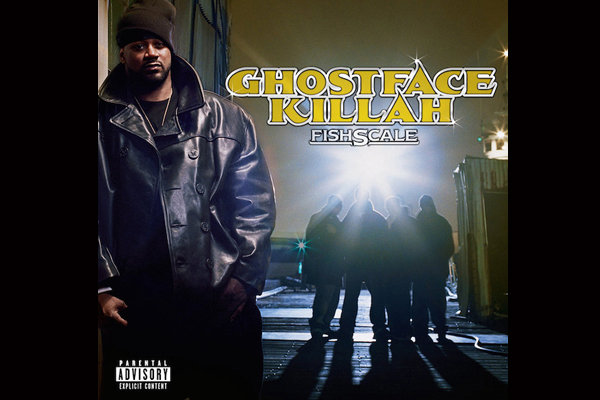 Album: Fishscale

Producer: Lewis Parker

Label: Def Jam

One of Ghostface's signature traits is his storytelling ability, and of course, you'd have to point to "Shakey Dog" as one of the main examples of his skill. He isn't just playing the storyteller on this track though; he is the story. With the escalating tension of the narrative, Ghostface plots, commands, relaxes, and devolves into straight panic. It's an engrossing trip ranging from the impressively detailed to the absurdly manic. By the time Ghost's character is like "Holy Shit," the listener's ear perks at the what-the-fuckness of the story's situation and the aggression of his delivery. The "To Be Continued" isn't a tease, but rather, a relief. —Brian Josephs
21. Ghostface Killah f/ Superb "Ghost Deini" (2000)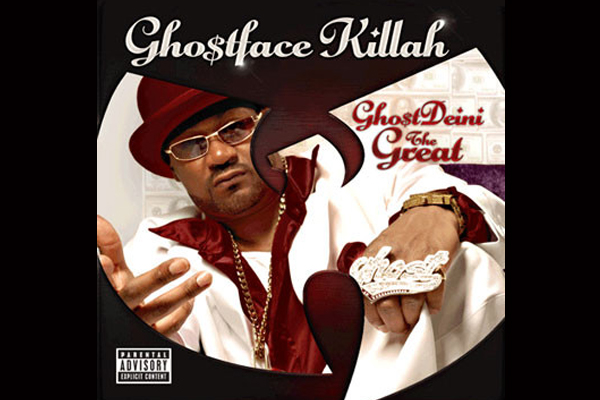 Album: Supreme Clientele

Producer: The Blaqesmiths

Label: Epic, Sony, Razor Sharp

Brolic scholars Ghostface Killah and Superb united for one of Supreme Clientele's best moments, a dense, oblique lyrical exercise broken up only by Ghost's call to deceased artists midway through the track to the tune of the Commodores' "Night Shift." With a minimal wheelhouse Wu beat courtesy The Blaqesmiths, Ghost's verse is full of details crammed together in perfect, unpredictable poetic form, a masterful example of concision and precise editing; there are no wasted words.
Lines run at odd angles, then suddenly cut straight to the point: "Fuck your corny debates," then back to code, "I'm like cake or maybe ten thousand dollar rabbits/The kid walked through, switched up his accent, now I'm from Paris." Interspersed are unexpected metaphors: "Formed like Christ and the disciples," "Show these niggas how the way we dance/Hot night, Jamaica/Came through in a booger green '68 Pacer."
After his first verse breaks down into a Rakim homage, he ends his second by boasting about robbing two known rappers ("I ain't saying no names, they know who, thank you for the change") adding the kind of details ("droppin' their drinks") that make you wonder how true it really was. —David Drake
20. Raekwon f/ Ghostface Killah, Inspectah Deck & GZA "Guillotine (Swordz)" (1995)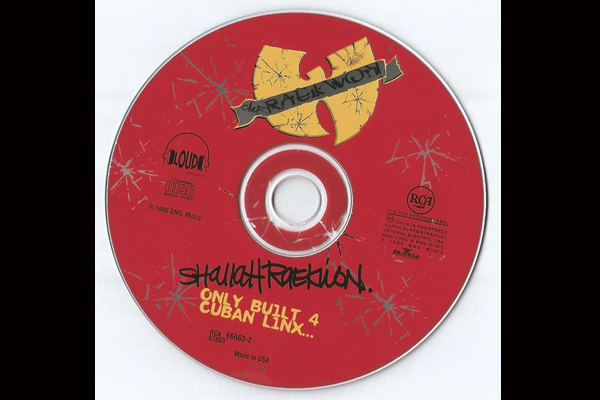 Album: Only Built 4 Cuban Linx...

Producer: RZA

Label: Loud, RCA

Whether it's RZA's menacing choice of violin that pulsates with the rhythm of a rattlesnake's tail, the friendly competitive rivalry amongst the crew, or the cess that's undoubtedly in the air, each MC is truly inspired to show out with sick, battle-tested styles on "Guillotine (Swordz)." The lethal skills of Shaolin are on full display, with Deck famously jump-starting this 4 a.m. murder spree with "Poisonous paragraphs smash your phonograph in half." The assault never slows down after that.
Big Ghost goes 100 percent ape-shit crazy, talking about "gorillas injected with strength for 80 midgets" and raunchily boasting, "Pens and gear like Shakespeare/When I fuck, I grab hair, collect drawers as souvenirs." Rae keeps it gully as usual, shouting out convicts ("peace to jail niggas with charges"). GZA, in full elder statesman role, is honored with rhyming last and effortlessly closes the show by "catchin' bodies with cordless shotties." The on-point martial-arts movie samples ("I've got so many styles...forgive me") kill. —Gabriel Alvarez
19. Wu-Tang Clan "Older Gods" (1997)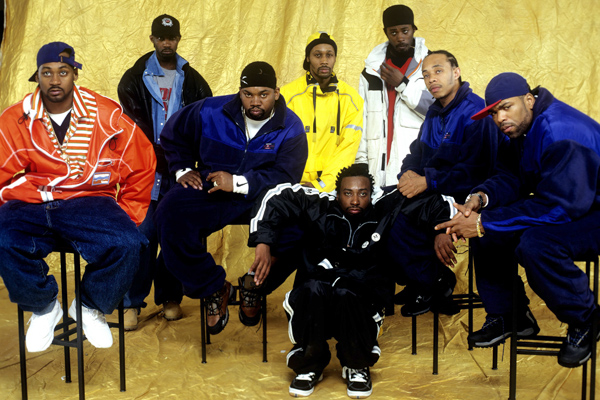 Album: Wu-Tang Forever

Producer: 4th Disciple

Label: Loud, RCA, BMG

What's fucking with the laundromat sound effects? And what's fucking with Ghost's opening lines? You knew he meant business from the door with classic Ironman bars like: "Ayo, I roll like a bat out of hell/Evil acapells fly spittin' out of my grill/Before I hit the sky with springtime colors/Juicy as a Sunkist, certain broads double dutch this/They carve it in they wrist," and nonsensical acrobatics like, "The old chain and ball technique/Got these vegetable lasagna niggas in they whips jumpin' out they seats/Eighteen, Bronzeman Part II/We like Dorothy Hamil on Ice/We in your hood we might circle." We have no idea what he's talking about but we'll love it and smoke an el to it. —Angel Diaz
18. Wu-Tang Clan "Da Mystery of Chessboxin'" (1993)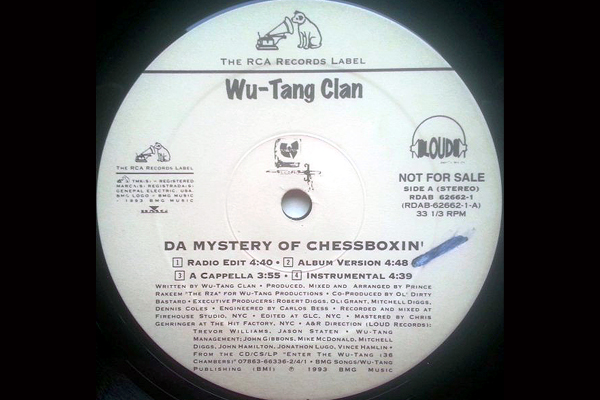 Album: Enter the Wu-Tang (36 Chambers)

Producer: RZA, Ol' Dirty Bastard

Label: Loud

On this classic track off the album that started it all for the Wu, Ghostface had the second-to-last verse. Taking the baton from Ol' Dirty Bastard, GFK delivers a ferocious verse, his animated flow dropping precise darts. With a flair for the dramatic, Ghost blurts out, "And yo I killed you in a past life." It is zany non sequiturs like this that have made him such a beloved emcee. —Dharmic X
17. GZA f/ Ghostface Killah, Killah Priest & RZA "4th Chamber" (1995)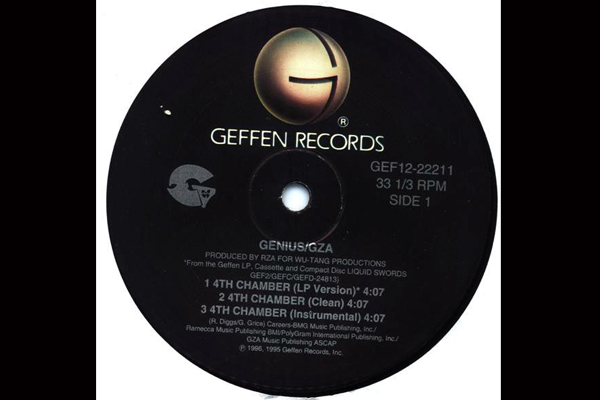 Album: Liquid Swords

Producer: RZA

Label: Geffen, MCA

"Why is the sky blue? Why is water wet?" To make innocuous questions like these sound dope in a rap song takes serious skill and charisma. Ghostface clearly had both in large quantities, as he demonstrated in his opening verse on the posse cut for GZA's Liquid Swords. Ghost throws out memorable one-liner upon one-liner over the sinister RZA production, painting vivid pictures in the process. There is also an incredible transformation in Starks' verse, as he goes from sipping Apple Boone while sitting on the corner with his brothers to "sipping rum out of Stanley Cups." Impressive. —Dharmic X
16. Raekwon f/ Ghostface Killah & Cappadonna "Ice Water" (1995)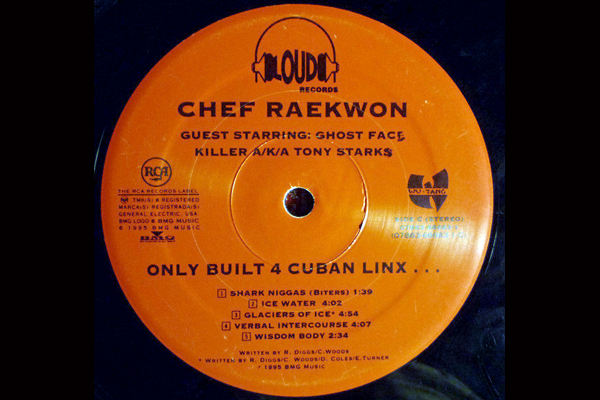 Album: Only Built 4 Cuban Linx...

Producer: RZA

Label: Loud, RCA

Tony Starks takes the first verse of this three-the-hard-way affair from Only Built 4 Cuban Linx..., declaring himself "The rap kingpin, the Black Jesus" over an eerie snippet of Bing Crosby's "White Christmas." His extravagant stream-of-consciousness braggadoccio evokes images of "jewelry shopping out of the country" and "sex on beaches," in other words: the lavish life. He might get there through his "bionic microphone" skills, although he's also a "smack mechanic" who is not afraid to "murder niggas for lunch." By any means necessary trust and believe he's going to get what he set out to achieve. —Rob Kenner
15. Raekwon f/ Ghostface Killah, Cappadonna & Method Man "Ice Cream" (1995)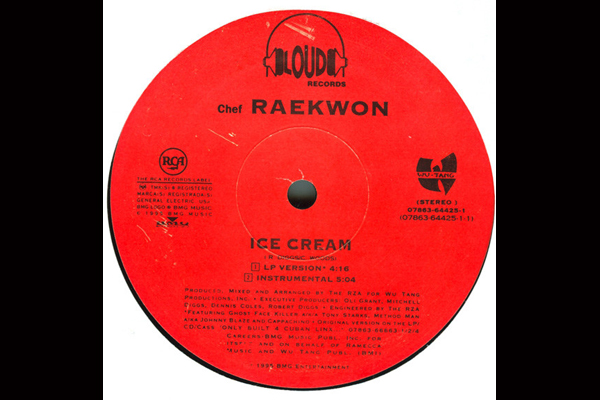 Album: Only Built 4 Cuban Linx...

Producer: RZA

Label: Loud, RCA

Though it may rank high among hip-hop's most mysogynistic songs, "Ice Cream" is a brilliant display of Ghostace's charm. He comes out swinging on the opening verse, spittin' game at a dime with a shitty attitude that caught his eye. It's human nature to want what you can't have, and it's the cat and mouse game of courting that drives both men and women insane. In a good way, though. Ghost's "high-powered put Adina Howard to sleep" boast is the standout line, mostly because the "Freak Like Me" singer was on everyone's mind in '95. Ghost's lyrics allow you to peep his whole approach: he's that dude that'll say just about anything to bag a girl and not give two shits if she blows him off. The game is the game, so remember ladies, you can have anything in this world—except C.R.E.A.M. True lies, courtesy of Ghostface. —Julian Kimble
14. Ghostface Killah f/ Raekwon "260" (1996)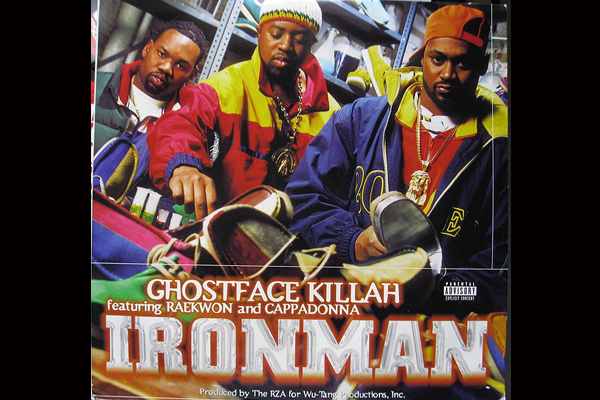 Album: Ironman

Producer: RZA

Label: Razor Sharp, Epic Street

The Education of Sonny Carson sample in the beginning of this is absolutely everything. And the story is even better. Ironman and the Chef take us on a heist mission over an Al Green sampled RZA beat as they run up in Apt. 260 because they heard they had Os for sale. Ghost starts by telling Rae about the scenery before Lex Diamonds tells the story of how it went down. After running up in the spot equipped with shotties, E&J, and a machete dressed like terrorists, Ghost & Rae end the track by going back and forth as they stick up the tenants and ask where the stash is at. When it's all said and done all they find is a piece of cheese from New Zealand. —Angel Diaz
13. Ghostface Killah "My Guitar" (2003)
Album: N/A

Producer: N/A

Label: N/A

This song finds Ghost runnin' up in the spot of a rival dealer named Jack to get him off the block with the quickness. When Ghost starts singing to you, it's time to get worried. "Don't be stupid... don't make me use it," he croons. And the instrument he's talking about is not a guitar. "Actin' like you ain't got fear, nigga you get popped here!/Matter fact, I'm a street doctor, take the shot here!/Blaow." After pumping a slug into Jack's leg and relieving him of his jewelry, Ghost gets ready to finish the job. "So what you leg is bleedin' here, put this in your mouth and/Chew on the barrel of love." After all, he said it wasn't a threat, it was a promise. —Rob Kenner
12. Wu-Tang Clan "Can It Be All So Simple" (1993) / Raekwon f/ Ghostface Killah "Can It Be All So Simple (Remix)" (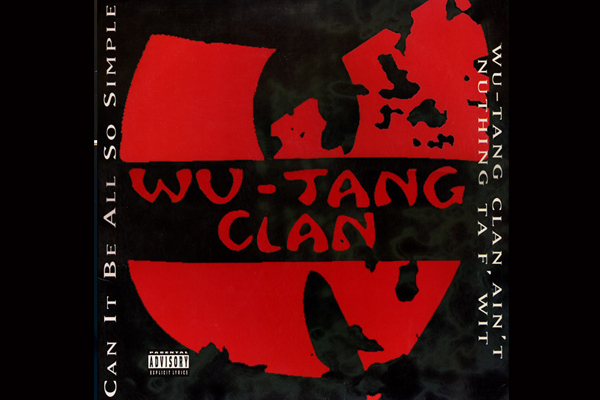 Album: Only Built 4 Cuban Linx...

Producer: RZA

Label: Loud, RCA

Raekwon and Ghostface Killah's first duet takes you on a journey to the "good ol' days" when they were "ignorant and mad young" and tells of how they eventually ended up in a life of crime. They use mad slang and various dope methods to describe shit, like when Rae confesses, "Pops was a fiend since 16/Shootin' that 'that's that shit!' in his bloodstream."
The unstoppable duo take time to give shout-outs to Jeeps, Land Cruisers, MPVs, and "niggas who do drive-bys," all while a relentless, thumping bassline and choice vocals from "The Way We Were" by Gladys Knight & the Pips keep listeners enthralled. The remix featured all-new lyrics, an amped-up reworking of the original track, and another well-made cinematic skit on top, this time recounting the early '90s incident when GFK was supposedly shot in the neck and arm for real. —Gabriel Alvarez
11. Ghostface Killah f/ Raekwon "Apollo Kids" (2000)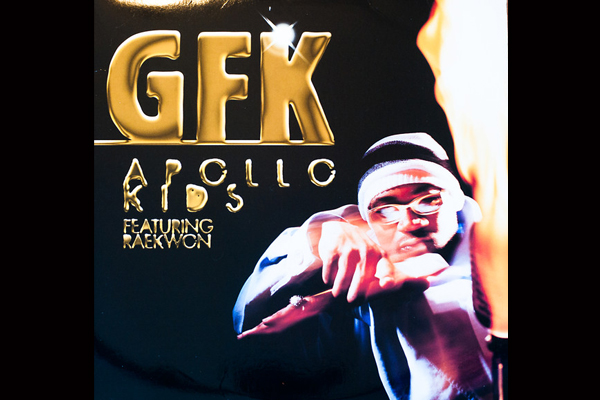 Album: Supreme Clientele

Producer: Hassan

Label: Epic, Sony, Razor Sharp

First of all, Tony was in the video rapping in a robe while eating a vanilla ice cream cone with chocolate sprinkles on it. That alone should make you love this song. Second of all, he's talking all kinds of sophisticated, fly nonsense on this here, most notably on the hook: "Aiyo, this rap is like ziti, facing me real TV/Crash at high speeds, strawberry kiwi." We don't know what he means and we don't care. Sometimes you have to let legends be great.
Ghost also sent darts at the competition with lines like: "Since the face been revealed, game got real/Radio been gassing niggas, my imposters screaming ill." This was Ghost at his best. "Apollo Kids" had a booming beat courtesy of Hassan (who absolutely murdered it), it featured the Chef, and Tony was rhyming in the signature style that made him a fan favorite. Uh huh, motherfucker, uh huh. —Angel Diaz
10. Raekwon f/ Ghostface Killah "Criminology" (1995)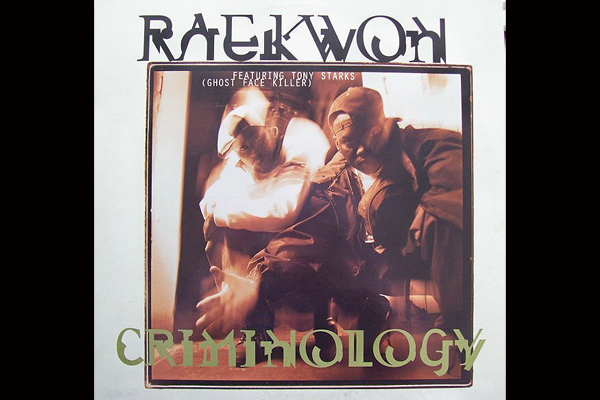 Album: Only Built 4 Cuban Linx...

Producer: RZA

Label: Loud, RCA

This was Raekwon and Ghostface's mission statement and thankfully it was anything but preachy. The message came in a barrage of fierce one liners in Ghostface's one verse: "Dealing in my cypher I revolve around science," "Throwing niggas off airplanes cause cash rules," "Swallow this murder one verse like God Degree." With the backing of the Five Percenters' ideology, the duo was coming straight for the kill, and RZA's chest-pounding production certainly helps get that point across. Rae and Starks may call it "Criminology," but others call this another Wu classic. —Brian Josephs
9. Ghostface Killah f/ RZA "Nutmeg" (2000)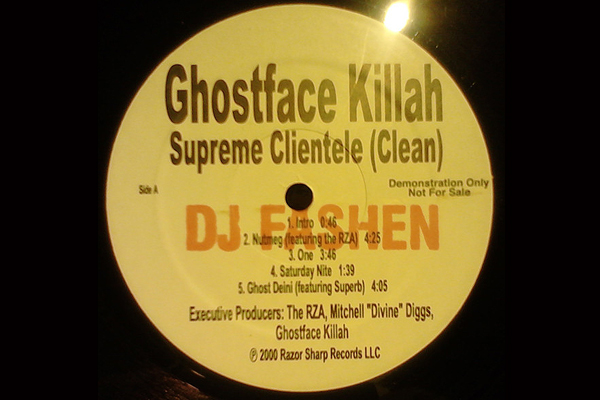 Album: Supreme Clientele

Producer: Black Moes-Art

Label: Epic, Sony, Razor Sharp

This is it. This was the song that started the revival of the Wu. Up to this point, the Wu-Tang Clan's last great album, Wu-Tang Forever, started to feel ironically titled. The sophomore efforts slumped and the solo debuts were forgettable, leaving many to think that the Wu perhaps may not be forever. Then something strange happens after the Iron Man theme song intro: Ghostface says "What's up, ya'll" as if he hasn't missed a beat. He's already here, and by the end of this opening track to the classic Supreme Clientele, it's apparent that it's actually the listener who has to do the catching up.
Decades later we're still looking for answers. Was this schizophrenic lyricism we were listening to or groups of laser-focused bars? Was the ferocity of that flipped Eddie Holman sample really intentional? But "Nutmeg" was just too much fun to hang ourselves up on those unanswerable questions. This was hilarity pulled off with a believable cocksureness that only Ghostface could pull off.
Ghost literally studied under Bruce Lee, builds Lionel Richie busts (think "Hello," and will "knock-kneeder Sheeba for hiva"...whatever the hell that means). RZA's verse, which ends with an unsavory reference to the menstrual cycle, was the perfect bookmark to Ghostface's epic, while simultaneously setting off one of the aughts' wildest rides. —Brian Josephs
8. Wu-Tang Clan "The M.G.M." (1997)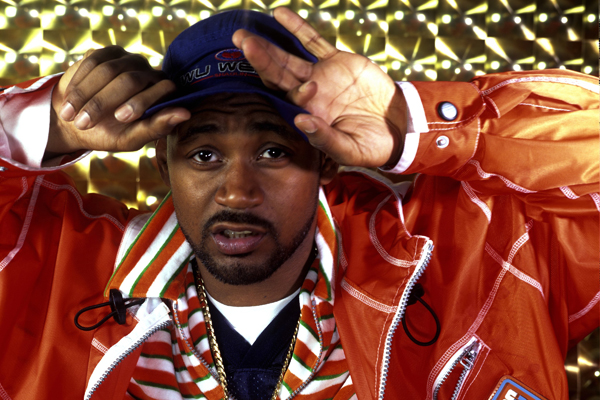 Album: Wu-Tang Forever

Producer: True Master

Label: Loud, RCA, BMG

Chef and Ghost trade bars over True Master production as they sit in the stands of a Julio Cesar Chavez/Pernell Whitaker fight at the M.G.M. in Vegas. As they people watch, they name drop the celebs and hustlers in the building. Ghost was rocking some "fly Gucci mocks with no socks on" and Rae was "leathered down, blinking at Chante Moore."
Deion Sanders was also in attendance, wearing a fur and trying to get at some fly girls with Wu shirts on and Liz Clairborne had some popcorn fall on her. These two can be compared to some of the greatest authors in literature, true poets. Ghost and Rae make you feel like you're sitting in the seats behind them. Don't be afraid to ask if you could hit one of those blunts they rolled. —Angel Diaz
7. Ghostface Killah f/ Raekwon "Motherless Child" (1996)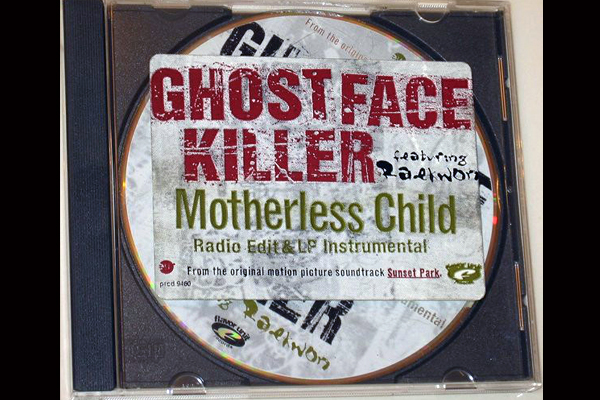 Album: Ironman

Producer: RZA

Label: Razor Sharp, Epic Street

After a brief intro verse from the Chef Raekwon, Ghostface goes in with a wild story for the second verse. Starks spins a tale of a stick-up at the Albee Square Mall that ends in a glorious gunfight. The story is engaging not just because of the action involved, but also because of how descriptive the verse is, down to the favorite song of one of the main characters ("I Miss You" by Aaron Hall). Listening to the words and the choppy flow, the listener can feel the tension from the encounter. At the end of the day, Ghost is demonstrating the crazy antics that motherless children get into, with only a vague reference to the theme near the beginning of the verse. —Dharmic X
6. Ghostface Killah f/ Raekwon "The Watch" (2001)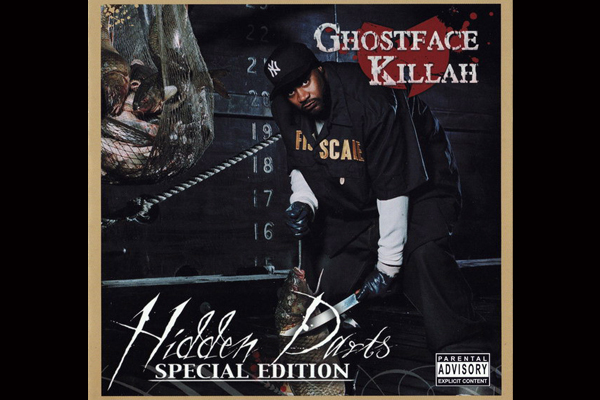 5. Ghostface Killah f/ Raekwon, Cappadonna & The Force M.D.'s "Daytona 500" (1996)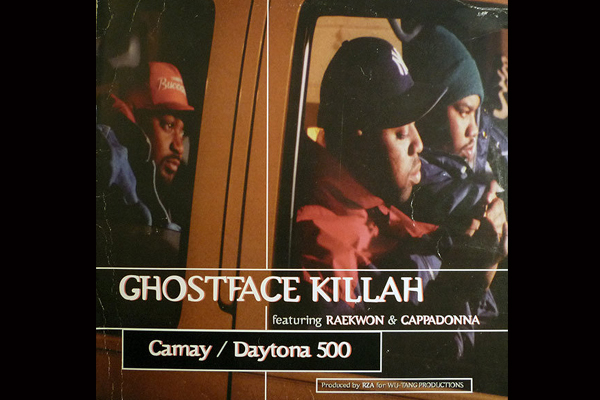 Album: Ironman

Producer: RZA

Label: Razor Sharp, Epic Street

RZA decided to use one of hip-hop's most sampled songs in Bob James' "Nautilus." The drums, baseline, the kick, the loop, all equal up to one of his finest beats. Rae, Ghost, and Cappadonna all deliver primo verses, but it was Tony's offering that shined. He compared his mercury raps to Richard Nixon while "slaying all these Earthlings and fake foreigners" with his flaming pen. Then he tells us that he "slap-boxed with Jesus" and "licked shots at Joseph," among other anecdotes and metaphors only the Ghostface Killah could come up with. If only we can do forever shit like pissing out windows on turnpikes, we would be as cool as Tony. —Angel Diaz
4. Ghostface Killah "One" (2000)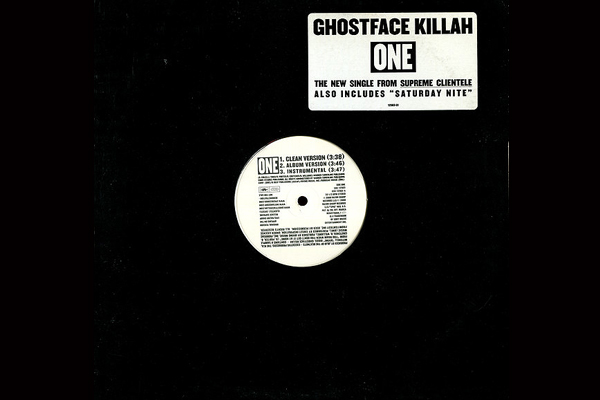 Album: Supreme Clientele

Producer: Juju

Label: Epic, Sony, Razor Sharp

"To glorious days," says GFK early on "One," and you can feel him on that. This celebratory hymn is like picturing the heavens opening up and sunbeams escaping towards Earth. Juju from the Beatnuts blesses Supreme Clientele with this magnificent track that compels Ghost to spit one of his most entertaining and insightful choruses: "Ayo, the Devil planted fear inside the black babies/Fifty cent sodas in the 'hood, they goin' crazy/Dead meat placed on the shelves, we eat cold cuts/Fast from the hog, y'all, and grow up!" Starks' synergy continues, this time braggin' about bizarre shit like "dickin' down Oprah" and having fun with the recurring "One" sample ("How many girls you got fucked, yo?" "One!" "That's it?"). —Gabriel Alvarez
3. Wu-Tang Clan "Impossible" (1997)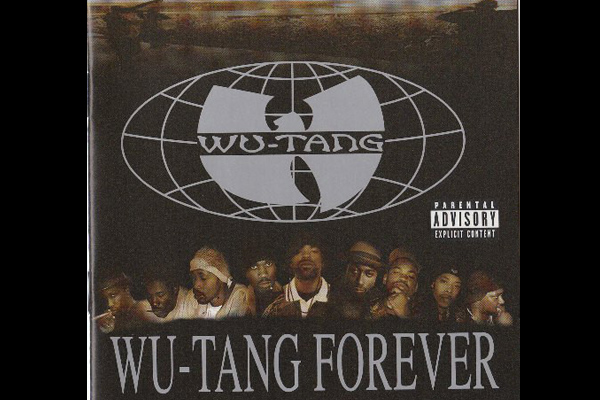 Album: Wu-Tang Forever

Producer: 4th Disciple, RZA

Label: Loud, RCA, BMG

Ghost's verse on this cut off of Wu-Tang's double CD is one of his most detailed. He takes you through a horrific scene that happens way too often in ghettos across America. While his childhood friend Jamie lies on the pavement fighting for his life after being shot, Ghost tries to keep him alive by talking to him about his 3-year-old daughter Keeba. He then starts to reminisce about the old days spitting, "When we was eight, we went to Bat Day to see the Yanks/In '69, his father and mines, they robbed banks."
Ghost then takes us back to the scene saying, "He pointed to the charm on his neck/With his last bit of energy left/told me rock it with respect/I opened it, seen the god holdin' his kids/Photogenic, tears just burst out my wig." And then Jamie's mother sees her son laying on the blood-soaked pavement, she kisses him just when the ambulance arrives. He was pronounced dead at 12:10 ya'll. It's hard not to get chills and feel like you're behind the yellow tape witnessing the drama. —Angel Diaz
2. Ghostface Killah f/ Mary J. Blige "All That I Got Is You" (1996)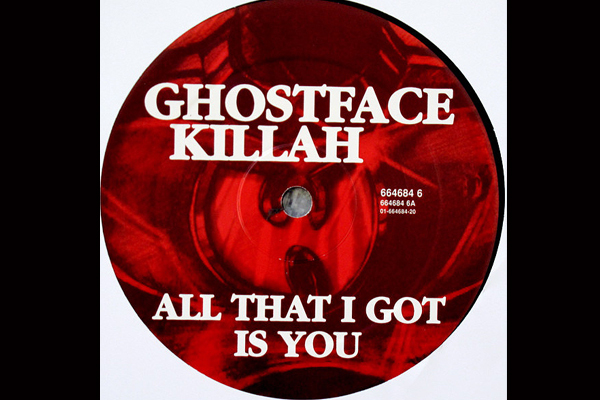 Album: Ironman

Producer: RZA

Label: Razor Sharp, Epic Street

Even though Ghost always had the innate ability to tell a story with details so vivid you could almost taste the big round onions on the T-bone steak, he often skewed away from autobiographical detail beyond his drug dealing past. Instead, he hid behind the mask of his Tony Starks persona. But on "All That I Got Is You" he lays it all bare, creating what is easily his realest song ever.
Instead of inventing elaborate details about drug kingpins, he spoke from the heart about the humiliating details of poverty: Sharing spoons to eat cereal, siblings who wet the bed, eating free lunch. Grandmaster Flash and The Furious Five may have showed us the broken glass in the ghetto, but Ghost took us inside the apartment past the pissed on staircase.
It wasn't Ghost's sentiment that made the song special; many rappers have talked about living the hard knock life. But lines like, "There was days I had to go to Tex house with a note/Stating 'Gloria can I borrow some food I'm dead broke,'" that were unequivocally heartbreaking. Yet Ghost isn't filled with anger or sadness, instead by the end he refers to his childhood as, "What made me the man I am today." —Insanul Ahmed
1. Ghostface Killah "Mighty Healthy" (2000)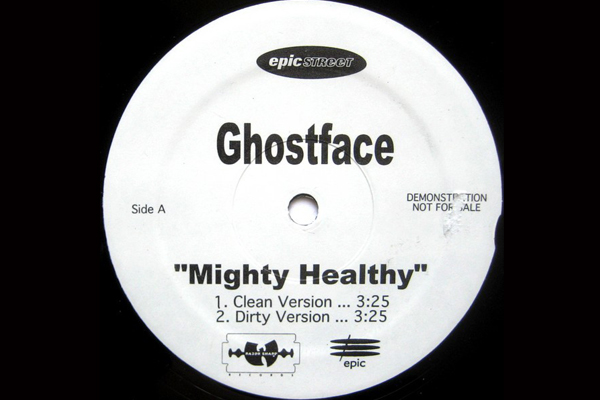 Album: Supreme Clientele

Producer: Mathematics

Label: Epic, Sony, Razor Sharp

This had all the elements of a Ghostface song: an old kung-fu movie sample, a hard ass beat, and Ghost's slippery lyrics. The song starts out with a haunting beat behind dialogue from the 1979 Shaw Brothers classic, Shaolin Rescuers. The Almighty GFK floated on this thing, spittin' shit like: "Ringleader set it off, rap Derek Jeter/Culprit, prince of the game wish you could see us." And buttery biscuits like: "Priceless ropes, lay around the god get tangled/Woolly hair, eyes firey red, feet made of brass/Twelve men following me, it be the god's staff." Sampling everybody from James Brown to Biz Markie, Mathmatics was in rare form when he cooked this beat up. It makes you feel like you're in a Stapleton project hallway. —Angel Diaz