Some of May's Biggest Jewelry Purchases from Drake, Nicki Minaj, LeBron James, and More
From Drake's rec league championship rings to Kid Cudi's bust down G-Shock by Ben Baller, here are some of May's biggest celebrity jewelry purchases.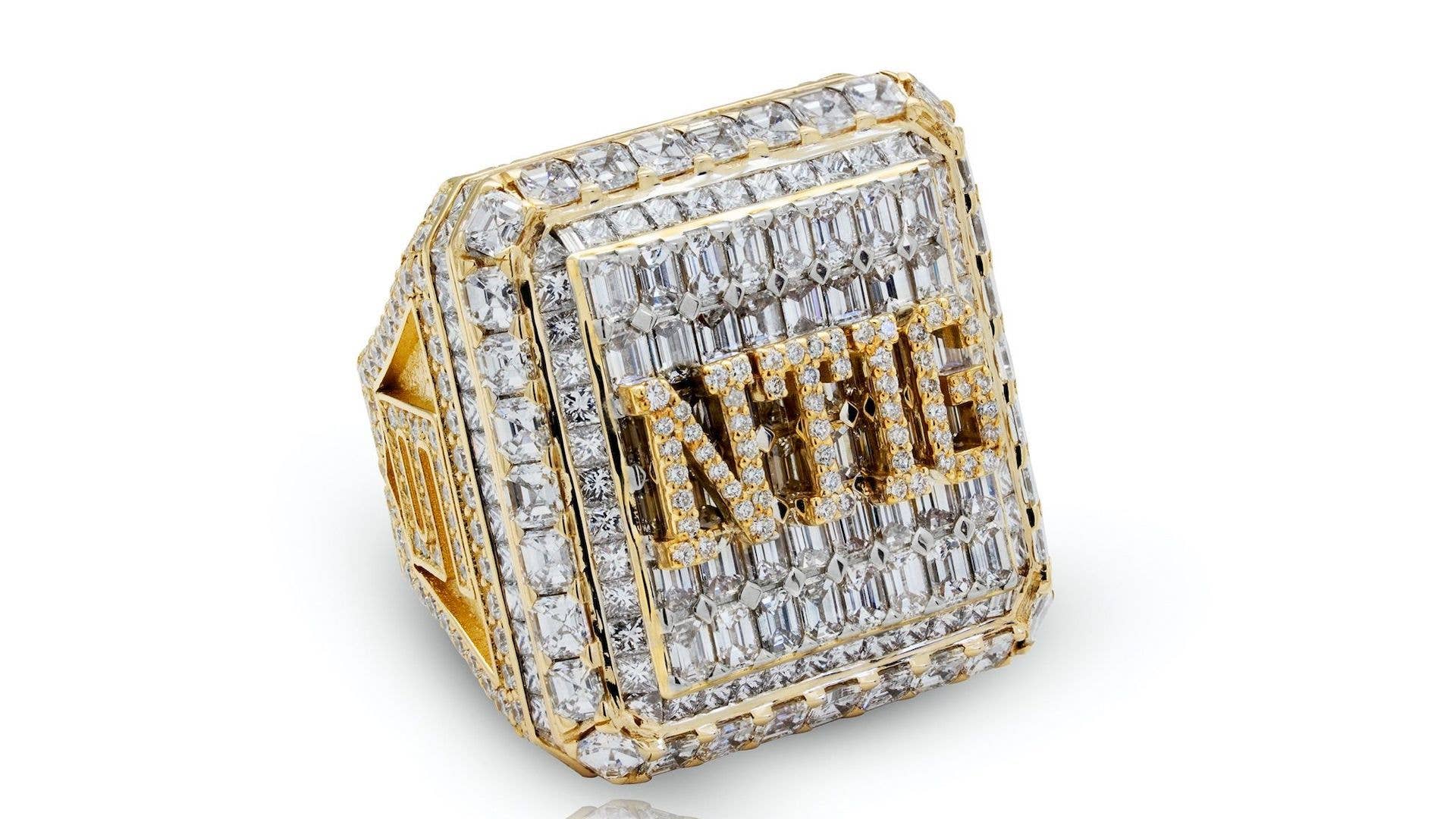 Publicist
Image via Jason of Beverly Hills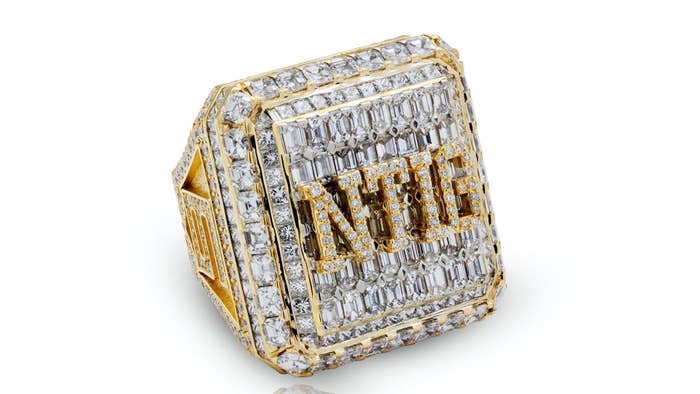 The harsh reality is that most of us will never be able to walk into Icebox in Atlanta and spend six figures on a custom pendant or have Gabby Elan craft us a one-of-one set of diamond grills. But that doesn't mean that seeing some of the custom pieces that celebs shell out their hard earned money on every month, and dreaming of that "maybe one day" scenario, isn't still entertaining. This month saw some of the biggest names across pop culture flexing some pieces nobody on earth has.
Drake copped some championship rings for his rec basketball league, Nicki Minaj flaunted her extremely limited Richard Mille, and LeBron James got a custom diamond tooth to show off his own logo. Take a closer look at these and some of the other biggest celebrity jewelry purchases from May below.
Price: N/A
Gabby Elan is a veteran in the custom jewelry world. Grills are far from a new phenomenon. But it seems like recently, a lot of individuals you may not expect to rock some diamonds and gold in their mouth are flaunting their own custom designs. More often than not, they got them from Elan. One of the most recent stars flashing their new jewels was none other than LeBron James, who showed off his custom tooth for the cameras in the pregame tunnel ahead of a playoff matchup with the Phoenix Suns earlier this month. A closer look at the single tooth shows off a gold and diamond frame with LeBron's signature lion's head logo at the center. A single tooth isn't quite as flashy as a full set, but it's still a flex nonetheless, especially when it's showing off a logo made by Nike for a signature line of sneakers and apparel that is named after you.
Price: N/A
Nicki Minaj had the internet's attention this month. Not only did she get her fans excited by posing in a bedazzled pair of pink Crocs, but she also celebrated the 10th anniversary of Beam Me Up Scotty by releasing it on streaming platforms with some new tracks like the standout "Seeing Green." Her big month called for some flexing. On May 12, she posted a video on Instagram behind the wheel of her Rolls Royce. If that wasn't enough, she was flashing what appears to be an all-pink Richard Mille RM 07-02 on her wrist, which she said is one of only eight in the entire world. It features a translucent sapphire case, diamonds on the face, and pink band. While the exact price is unknown, we know how pricey Richard Mille timepieces get. So one that's limited to eight units total, it's certainly the price of a house.
Drake's Rec League Championship Rings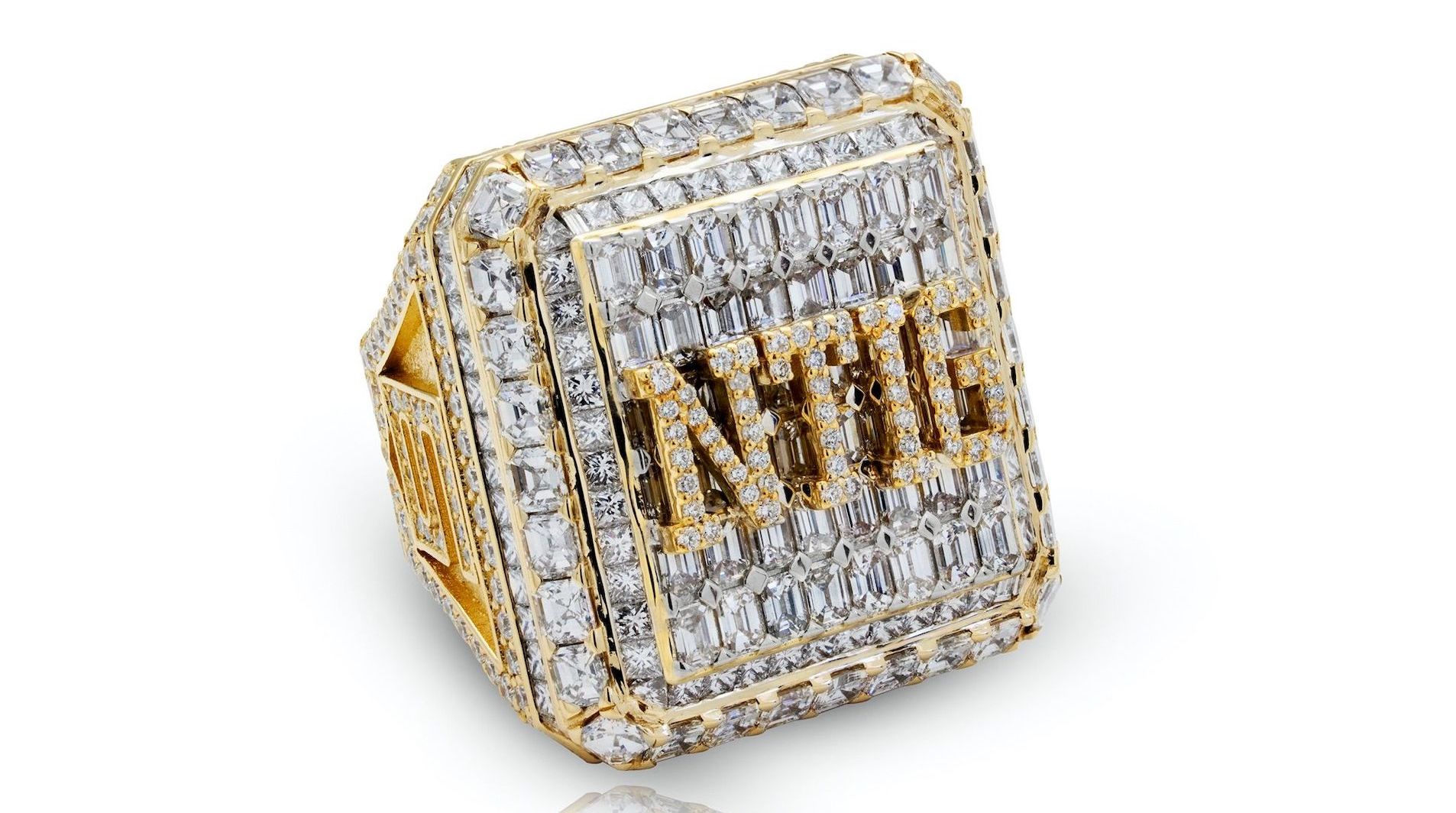 Price: N/A
G-Shock's back? Well, they are for Kid Cudi at least. And the Moonman decided to make his one-of-a-kind with the help of Ben Baller. The go-to celebrity jeweler customized Cudi's multicolored Bape x Casio G-Shock by adding natural pink sapphires from Madagascar to the face and VVS white diamonds to the buckle. Plenty of 2000s style trends are making a comeback, so it wouldn't be surprising to see these colorful digital watches become trendy again. They certainly won't look like or cost as much as this unique piece though. If anyone should be the one to usher in the G-Shock revival, Cudi feels like the perfect guy though. It seems like just yesterday he had people copying his signature fit—a Bape T-shirt, Cleveland Indians fitted, APC denim, "Bred" Jordan 4s, and a G-Shock on the wrist. 
Price: At least $1 million
Yo Gotti celebrated his 40th birthday earlier this month with some self care. He stayed true to his annual goal of spending "at least a million" on his birthday. The Memphis rapper copped himself two watches from Richard Mille. One cost him about $650,000, while the other clocked in at around $440,000. Of course, some of his friends hooked him up with some presents too. Moneybagg Yo gifted Gotti a custom Bread Gang logo chain. Bread Gang is Moneybagg Yo's imprint under Yo Gotti's Collective Music Group, which Moneybagg Yo is currently signed to.