Lebron James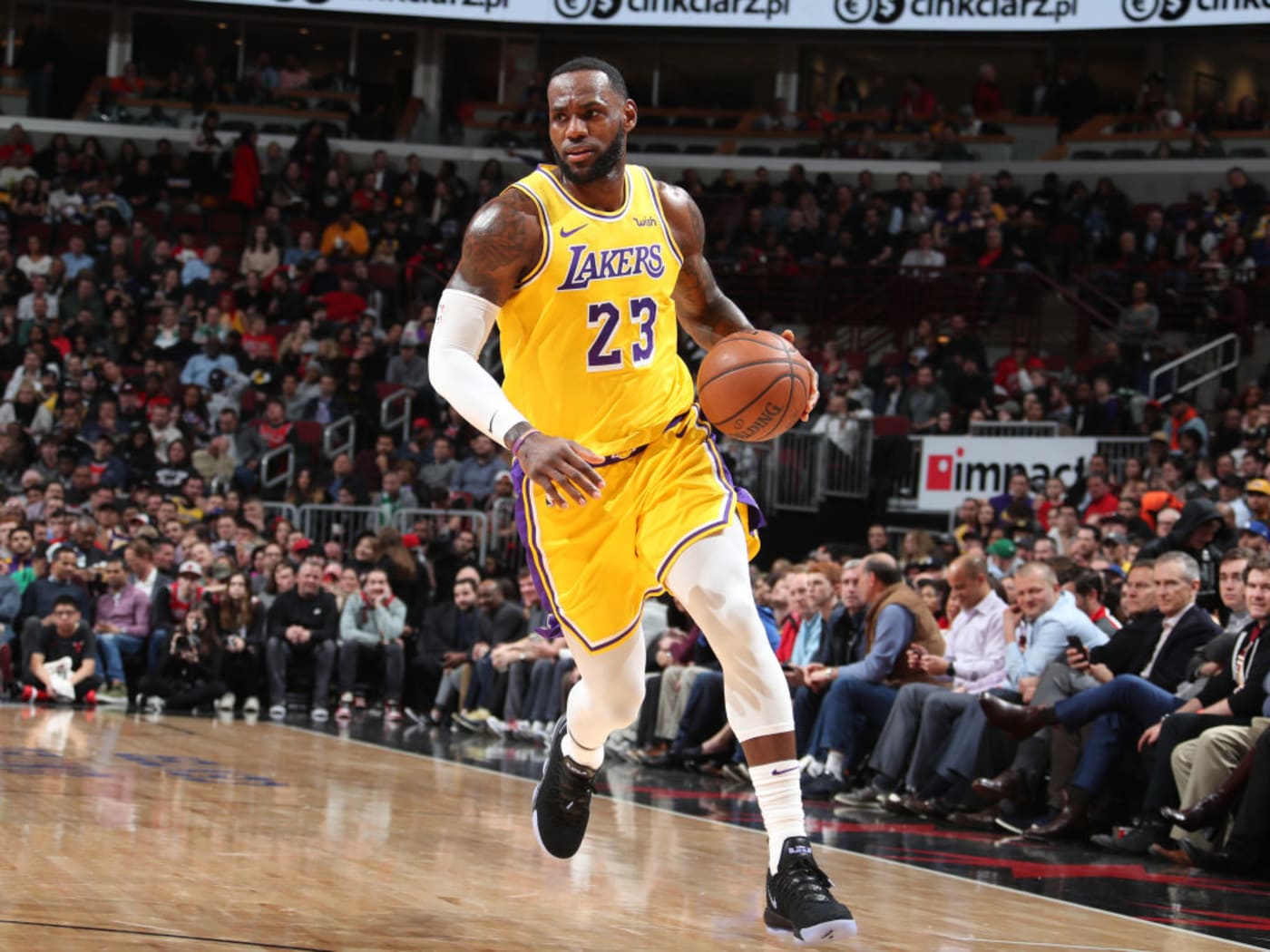 Entering his 17th season in the NBA, LeBron James still can't be stopped. Getting his start in Akron, Ohio, James entered the radar of most basketball fans while attending St. Vincent-St. Mary High School. He quickly garnered national attention when his on court skills were considered extraordinary for a high school player. After graduating high school in 2003, the Cleveland Cavaliers selected the 18-year-old James with the first pick in the NBA Draft. 
Spending seven years in Cleveland, that featured one run to the NBA Finals in 2008 where the Cavs were swept by the Spurs, James took his talents to South Beach when he announced in the summer of 2010 that he was signing a free agent deal with the Miami Heat in a panned made-for-TV announcement called "The Decision." 
From 2010-15, James teamed up with Dwyane Wade and Chris Bosh and the Heat made four straight trips to the NBA Finals and captured back-to-back titles in 2012 and 2013 before rejoining the Cleveland Cavaliers in the summer of 2015. That summer, the basketball star signed a lifetime endorsement deal with Nike. Given the magnitude of his star power in basketball and pop culture, the deal with athletic giant showed LeBron is the biggest basketball star since Michael Jordan. 
James signed with the Cavs for a second run in order to end the city of Cleveland's championship drought. In 2016 he made good on his promise, leading the Cavaliers back from a 3-1 deficit against the Golden State Warriors in the NBA Finals to cap an historic run through the postseason. James stayed with the Cavs for two more seasons before leaving to become a Los Angeles Laker in the summer of 2018. 
A 15-time NBA All-Star, a four-time NBA MVP, James was also 2003-4 NBA Rookie of the Year and has been named NBA Finals MVP three times. However, the only thing more notable than his stats are his philanthropic efforts. In the summer of 2018, James gave back to the city of Akron, building the I Promise School, an institution founded to help support struggling children. Since it's opening the tender care applied has made a difference in children's lives and test scores.  
Since James has began balancing the delicate tightrope between businessman and athlete and father, James is also an actor, having appeared in the 2015 movie Trainwreck and will most notably star in the forthcoming Space Jam 2. Between filming Space Jam 2 and plotting all the ways the addition of Anthony Davis makes the Lakers NBA title contenders, James is set to have a busy year ahead of him.