All eyes are on Drake and J. Cole after they dropped the "First Person Shooter" music video today.
Beyond the copious easter eggs and homages in the Gibson Hazard-directed visual, another highlight was Drizzy's latest canine-themed chain. Nadine Ghosn, the jeweler who previously worked on pieces for the rapper including an 18-carat dog bone chain, was behind the new piece.
Ghosn shared a clearer photo of the chain to her Instagram and revealed the necklace was made out of a whopping two kilos (over four pounds) of 18-karat white gold, with 50 carats of diamonds for good measure.
"Feeling grateful 🥹 @champagnepapi," Ghosn wrote. "Thank you for giving us a chance to make something cool and incredible. 'Unleashed' For All the Dogs. ... Thank you for my incredible craftsmen for all the trial and error that went into this and all the devotion 💕."
On her IG Stories, Ghosn shared clips of the chain being designed, as well as a screenshot of the moment Drake's "Nadine" lyric manifests as a dog wearing a collar with her name. "Not sure if it is a shout out but I will take it 😅😂," she wrote.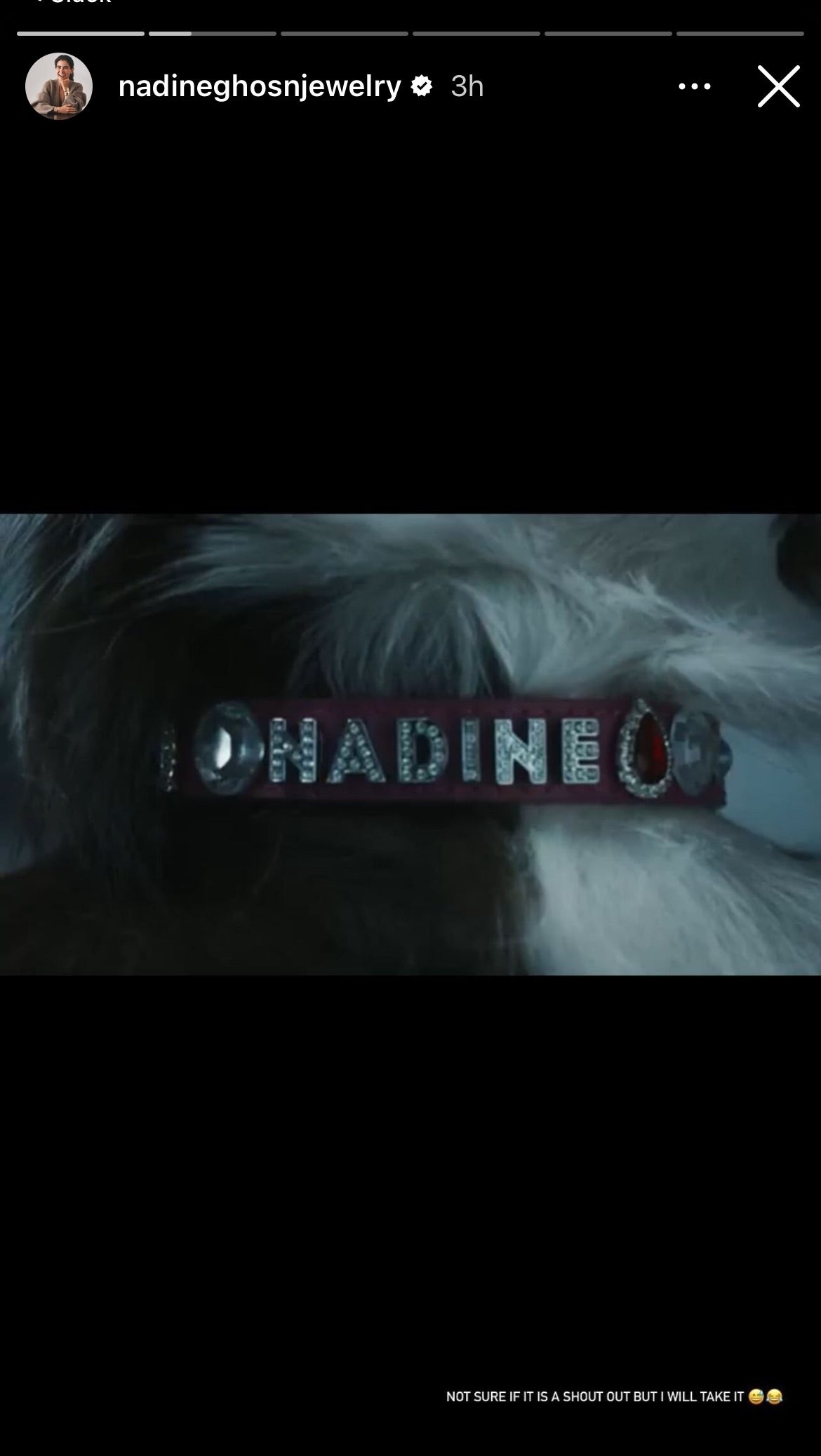 Drake and J. Cole recently announced they're hitting the road together for a joint trek titled It's All a Blur Tour: Big As the What?
The run will bring the music stars to "secondary markets," according to Cole's manager, Ibrahim "Ib" Hamad, from January through March. "Gotta pull up to some of those markets we use to grind through on the come up. Can't wait to see those cities again, been a minute," Ib wrote on social media.