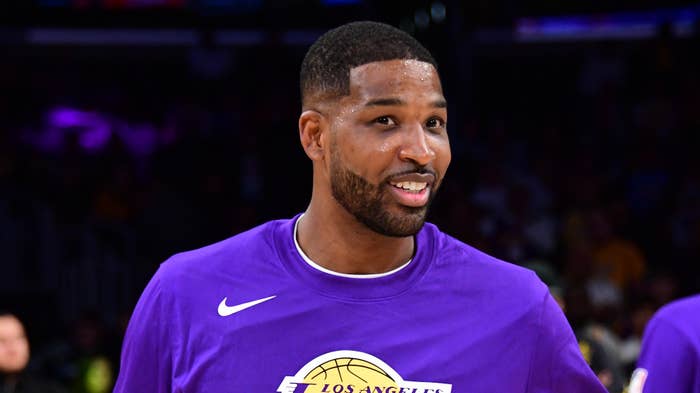 The Athletic released its annual anonymous NBA player poll featuring questions about the league's most valuable player and best defender, but let's just skip ahead to the mess. 
When asked to name the most overrated player in the league, the "other" option led the way with 31.5 percent of the votes, followed by Trae Young at 14.8 percent. Among the responses for "other" include Bradley Beal, Zion Williamson, and "The Grizzlies," each of which received one vote. 
"To me, it's like, he blocks shots. What else is he really doing? He's 7-3," an anonymous player said of Rudy Gobert, who received 5.6 percent of the votes.
Another player chose Tristan Thompson, saying, "Someone like him has made a whole career out of playing with LeBron." 
Thompson signed with the Los Angeles Lakers less than two weeks ago, reuniting with James. The 32-year-old big man previously played 23 games for the Chicago Bulls, averaging 5.7 points and 4.7 rebounds. According to ESPN, Lakers head coach Darvin Ham said the decision to sign Thompson and guard Shaquille Harrison on the final day of the regular season was meant to "shore up our backcourt and to shore up our frontline." 
Prior to joining the Lakers, Thompson had been working as an ESPN analyst since late January. 
Thompson is known for his on-again, off-again relationship with Khloé Kardashian. They have two children together. Their second, a baby boy, was born last year via surrogate.