Zion Williamson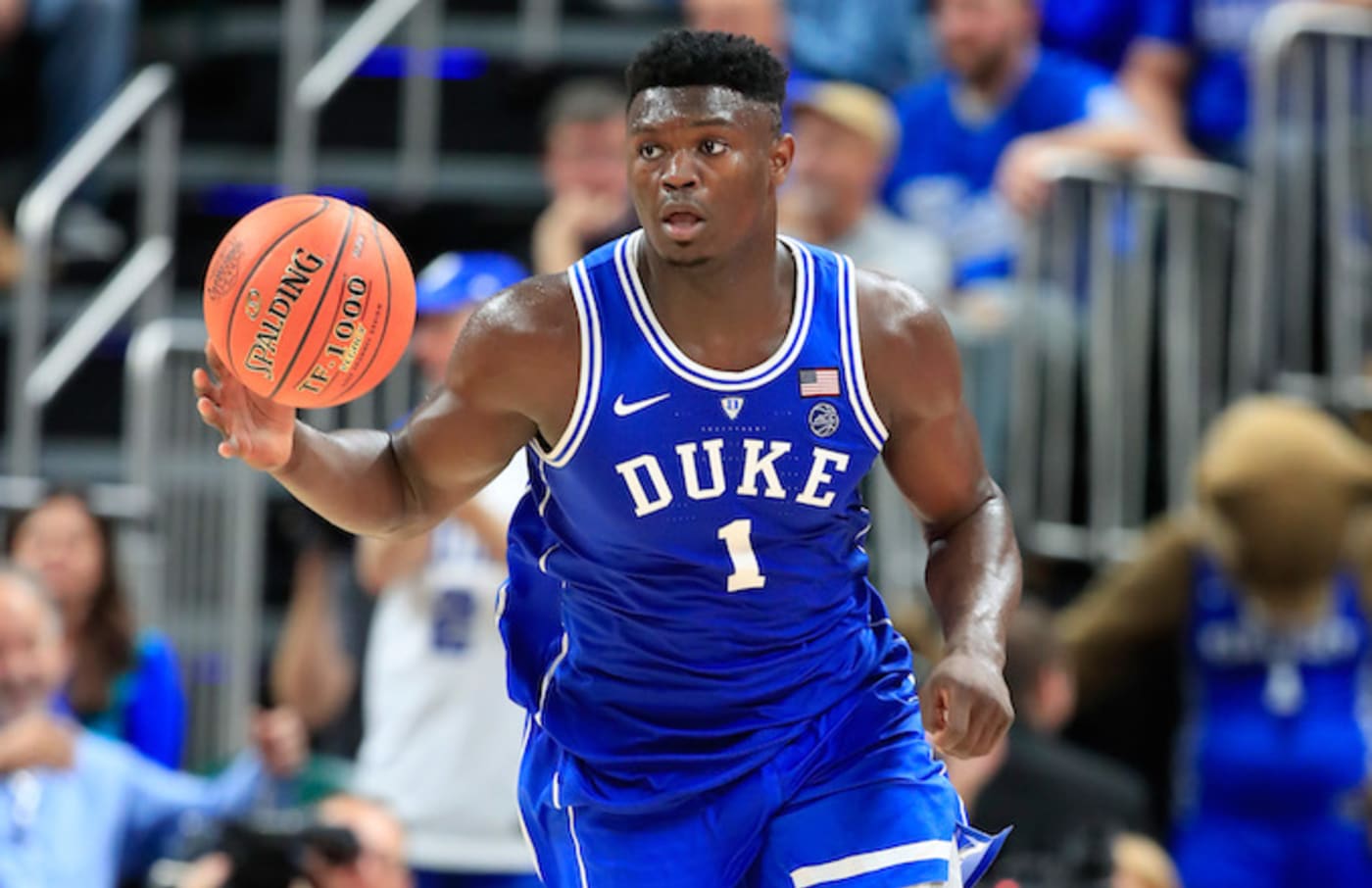 Before he became a New Orleans Pelican, and before he signed on to be a Duke Blue Devil, basketball phenom and dunk specialist Zion Williamson attended the small Spartanburg Day School in Spartanburg County, South Carolina. A five-star athlete, videos of Williamson's explosive and powerful game went viral, making him the center of attention every time he stepped onto the court as a teenager. His summer AAU circuit would garner the attention of multiple NBA players like JR Smith, Damian Lilard, and LeBron James. His Amatuer Atheltic Union (AAU) game against LaMelo Ball garnered one of the largest crowds highschool basketball has ever seen.
Williamson would be able to display his talents on one of the biggest stages in college basketball with his decision to attend Duke. Teaming up with fellow five star players RJ Barrett and Cam Reddish, Duke had a formidable roster entering the 2018-19 NCAA season with basketball analysts like Paul Pierce believing they could hold their own against some of the NBA's worst teams. The extensive coverage of his electric play continued the argument amongst fans and NBA players alike on why Division I athletes aren't paid. When Zion tore through his Nike PG 2.5—sustaining a knee injury and causing Nike's stock to drop $1.1 billion the next day—in a regular season game against rival North Carolina, the conversation about athlete compensation only intensified. After recovering and losing to Michigan State in the Elite Eight of the NCAA Tournament, Williamson declared for the NBA Draft.
Despite owning the worst record in the NBA, the Knicks failed to land the No. 1 selection in May's NBA Draft Lottery and saw their chances of select Williamson a month later slip to the Pelicans. Williamson was drafted first overall by New Orleans, weeks before the blockbuster trade that would send Anthony Davis to the Los Angeles Lakers and Josh Hart, Lonzo Ball, and Brandon Ingram to the Pelicans was made official.
With a Lonzo-Zion tandem looming in the future, and Williamson playing one Summer League game due to a minor knee injury, basketball fans cannot wait to see his NBA debut. Already tasked to save the Pelicans and being compared to players like Charles Barkley, the expectations surrounding Williamson entering the NBA are through the roof.