Meek Mill's 'Expensive Pain' MSG Show to Feature Lil Baby, Lil Uzi Vert, Lil Durk, and More
Meek Mill is celebrating the release of his new album 'Expensive Pain' with a range of special guests at Madison Square Garden later this month.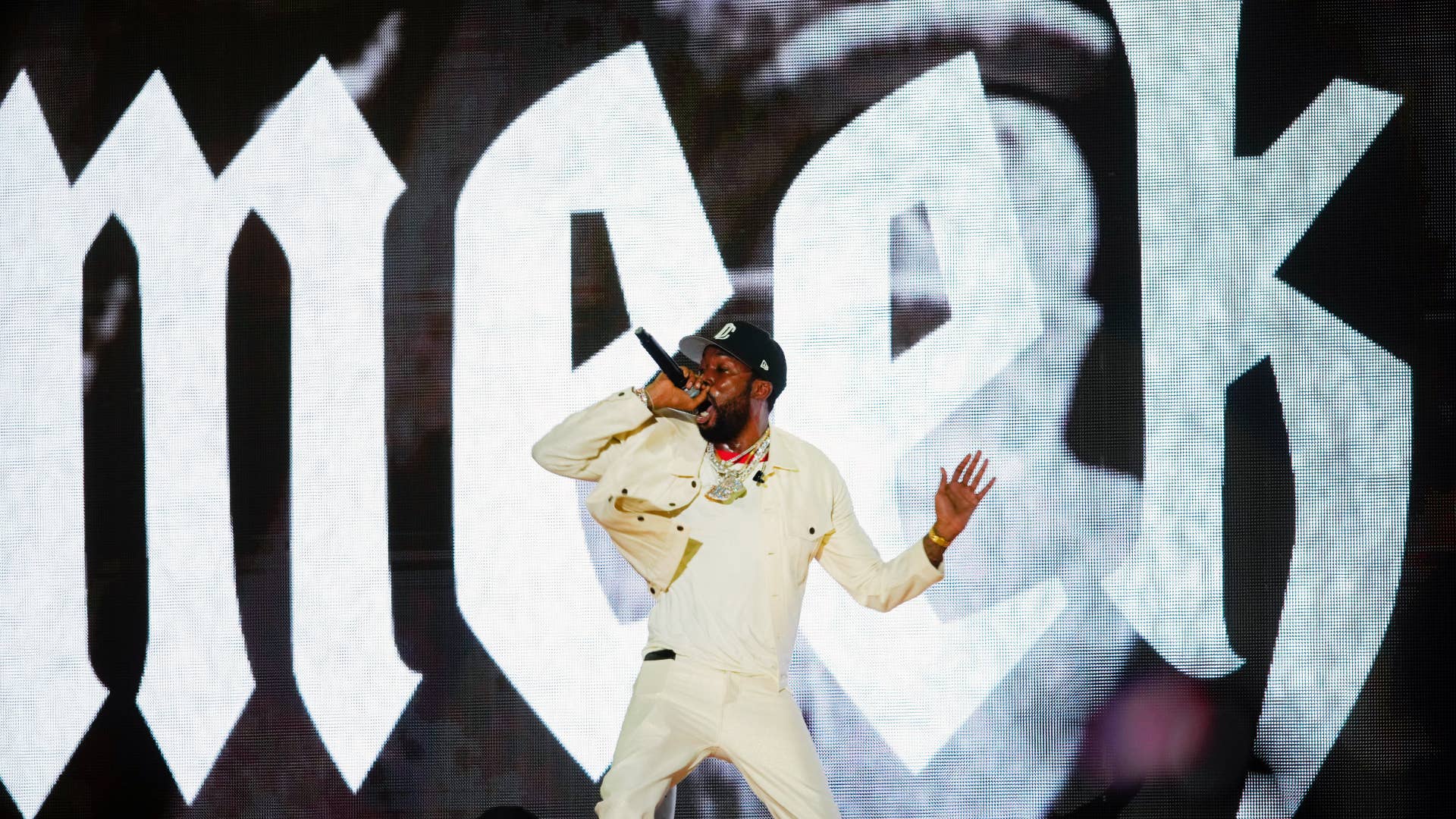 Getty
Image via Getty/Gotham/WireImage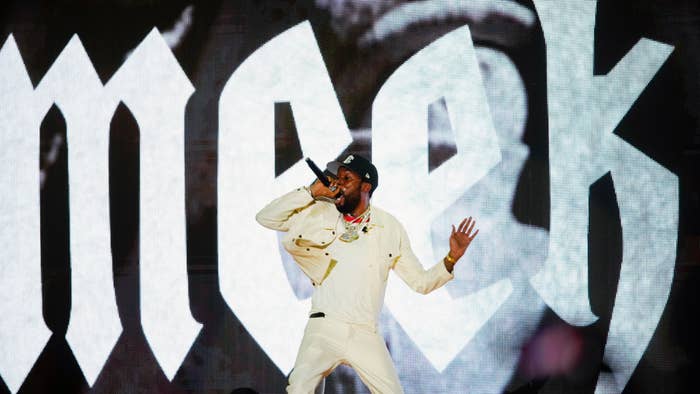 Meek Mill is celebrating the release of his new album Expensive Pain, out now, with an "album playback concert" at Madison Square Garden. 
Earlier this week, Meek announced that the special MSG event—set to take place Oct. 23—would feature a number of special guests who also appear on the album itself. Meanwhile, tickets for the new chapter-commemorating playback experience are now on sale.
A source tells Complex that along with the previously announced guests Lil Uzi Vert, Giggs, and Vory, attendees can also expect Lil Baby, Lil Durk, ASAP Ferg, and Brent Faiyaz to hit the stage for their respective Expensive Pain collaborations.
During a recent interview with Zane Lowe for Apple Music, Meek deemed Expensive Pain "probably one of my favorite albums" in terms of how he's expressing himself. As for the title for the album, which boasts a cover created by artist Nina Chanel Abney, Meek citied Faiyaz as proving crucial in the decision-making process.
"I actually said 'expensive pain' on a song with Uzi when we was in a booth rapping. … I was playing it for Brent Faiyaz one day in the studio, he heard me say that, he was like, 'That bar hot,'" Meek recalled. "He was like, 'That's a fire word, expensive pain.' He was like, 'That should be an album title.' And I start thinking about it and then I stuck with it."
Expensive Pain is out now via the streamer of your choice. Below, peep the recently released video for the album's title track, directed by CartersVision.