Lil Uzi Vert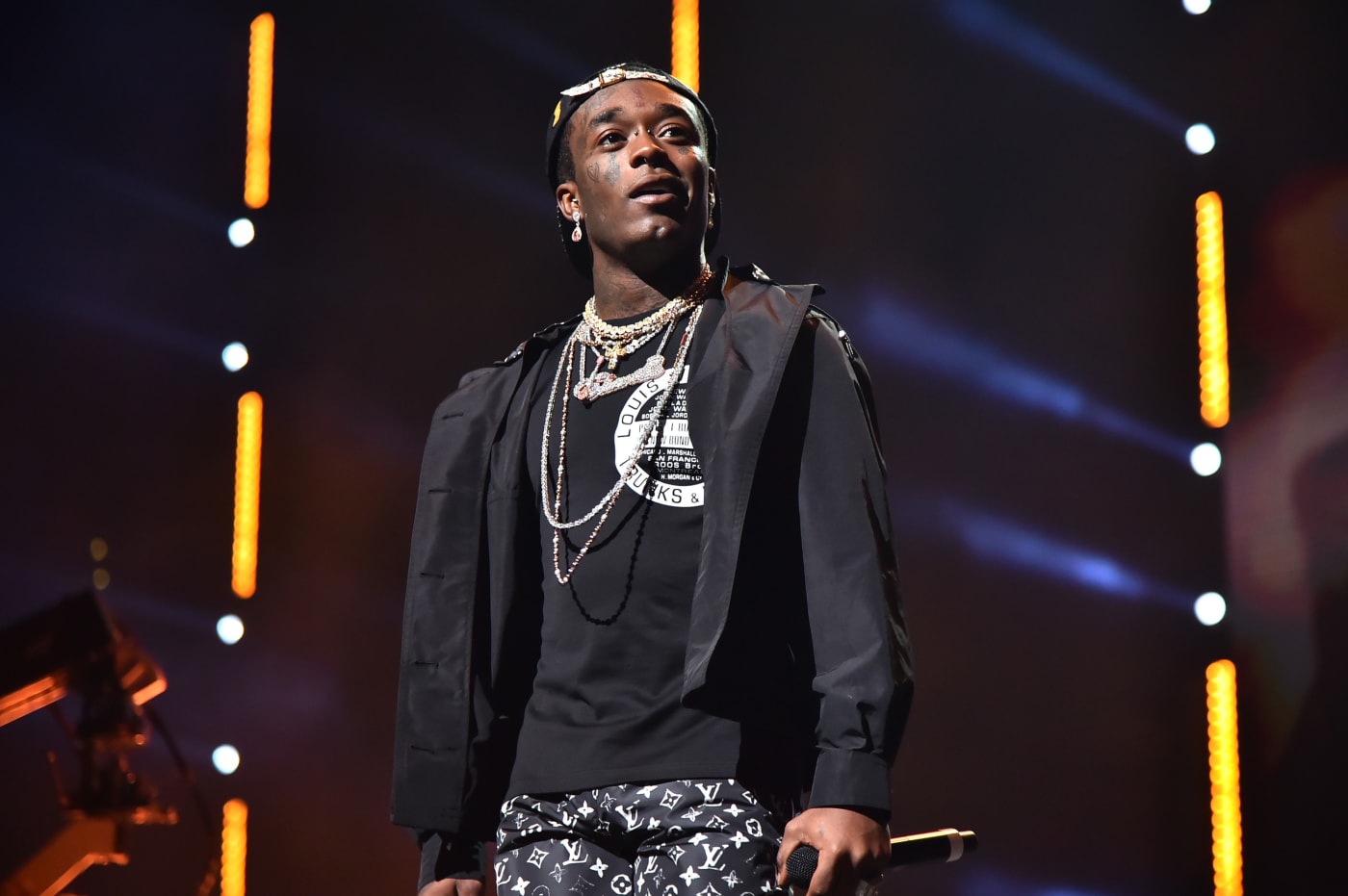 Beyond the costly diamond embedded in his forehead, Lil Uzi Vert has been catching rap's attention way before the over-the-top hardware installation. Born Symere Bysil Woods, the Philadelphia rapper has grown a cult-like following because of his unique brand of music, artistry, and lyrical expression. Uzi started rapping seriously in 2010, initially going by the name Sealab Vertical, but eventually changing it to Lil Uzi Vert because he felt like it better suited his unique flow. Over the years, he's grown a massive fanbase by being himself and releasing hit records.
In 2016, Lil Uzi Vert released "Money Longer" on his SoundCloud page and took the world by storm. His first commercial mixtape, Lil Uzi Vert vs. the World, came under his new deal with Atlantic Records. That same year, Uzi followed up "Money Longer" with the Metro Boomin-assisted "Your Was Right," eventually teaming up with the likes of Future for his next mixtape, The Perfect LUV Tape. 
Uzi didn't slow down after that, being featured on Migos' smash hit "Bad and Boujie," landing his first No. 1 record. He continued to build his following with tracks like "XO Tour Llif3" before his first official studio album Luv is Rage 2 debuted at No. 1 on the Billboard Hot 100 chart. The rest is history. Lil Uzi Vert would eventually release his heavily anticipated album Eternal Atake three years after Luv is Rage 2, followed by the deluxe version, which was basically an entirely new album, Lil Uzi Vert vs. the World 2. Both debuted at No. 1 on the Billboard charts, and Uzi continued his hot streak by teaming up with his mentor Future on their collab project Pluto x Baby Pluto. Throughout his career, Lil Uzi Vert has been a catalyst in changing people's perceptions and going against the status quo, blazing his own trail along the way.