Best New Music This Week: Brockhampton, Vince Staples, Lana Del Rey, and More
New music this week includes releases from Brockhampton, Yo Gotti, Lil Uzi Vert, Lana Del Rey, Vince Staples, Lizzo, DaBaby, and more.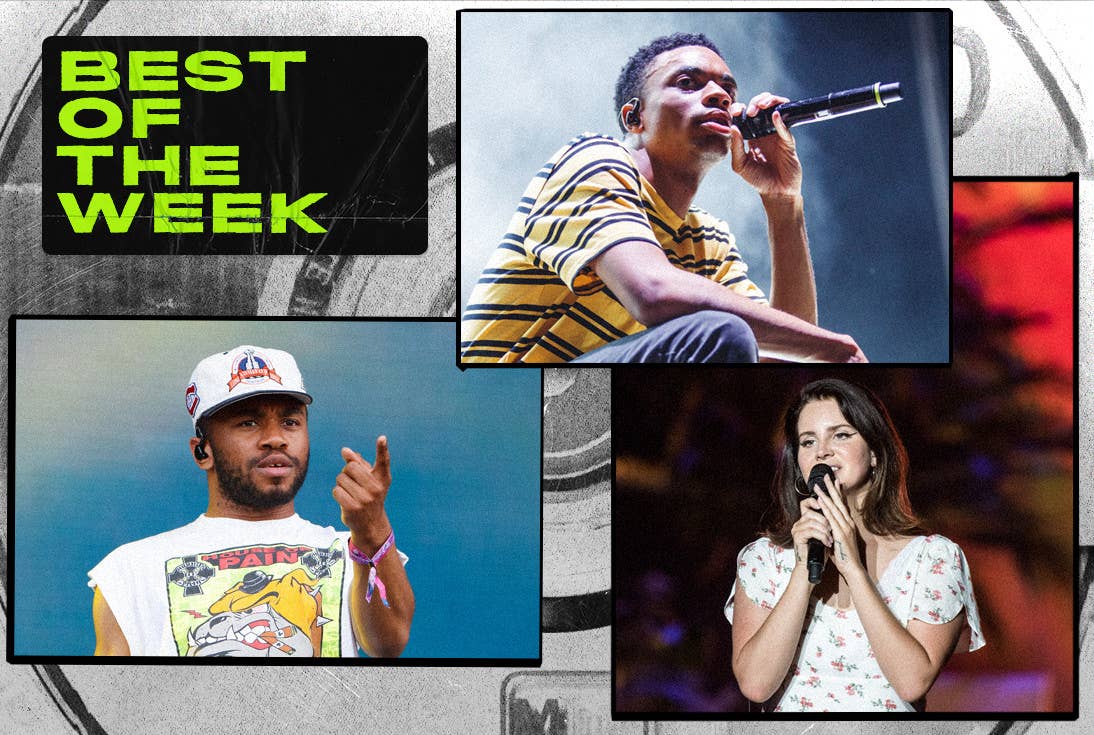 Complex Original
Image via Complex Original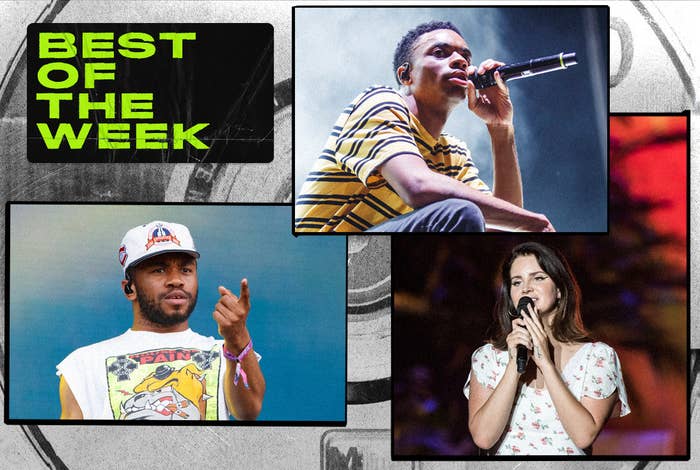 Rap fans were blessed this week with projects from icons Jeezy (TM104) and Missy Elliott (Iconology), a new album from Trae tha Truth (Exhale), and the follow-up to Rapsody's 2017 masterpiece Laila's Wisdom (Eve). Beyond the full-lengths, some of the best new music this week comes in the form of singles: DaBaby hopped on Lizzo's "Truth Hurts" remix; Yo Gotti and Lil Uzi Vert joined forces on "Pose"; Vince Staples dropped his first song of 2019; and Lana Del Rey released the latest single from her forthcoming LP, Norman Fucking Rockwell! These are the best songs of the week.
Brockhampton, "St. Percy"
Brockhampton's new album, GINGER, is full of pretty melodies and sharp pop songwriting, but they also leave room to get dirty and lean into their rap roots on songs like "St. Percy." Over nasty, gritty production from Romil and Jabari, Kevin Abstract (referring to himself in the third person as "Young K") comes through with one of his hardest verses in recent memory, before Matt Champion, Dom McLennon, Bearface, and Merlyn Wood deliver standout vocals of their own. Sure, all of the Brockhampton boys are capable of crafting sweet melodies and catchy hooks, but let's not forget they can each rap their asses off, too. This is filthy (in the best way possible). —Eric Skelton
Yo Gotti f/ Lil Uzi Vert, "Pose"
As fans breathlessly wait on the release of Eternal Atake, Lil Uzi Vert has been on a run of scene-stealing guest spots. Following last week's appearance on So Much Fun standout "What's the Move," Uzi connects with Yo Gotti on "Pose," the first single from the Memphis native's 10th studio album. Over the sound of shuttering lenses, the bass-driven track sees both rappers describe a love-hate relationship with posing for pictures, as Gotti raps, "Dope boy, I'm on Polaroid/Photo's make me paranoid/Bitch open up her camera phone/This that shit I be tryna avoid/ Bitch, I ain't tryna make no blog with you." Uzi comes in around the 1:45 mark with a rapid-fire, triplet-heavy verse, where he describes the kind of designer clothes and jewelry that he's known for. "If it's 'bout money, then we on it/Water on my neck, you could ski on it/You can't unthaw these diamonds, put the heat on it." —Brad Callas
Lana Del Rey, "The Greatest"
Sorry to break it, but all hope is lost. At least that's how it sounds on Lana Del Rey's latest single, "The Greatest." The somber track is the sixth single to be released from her forthcoming album, Norman Fucking Rockwell!, and it paints the picture of a future reality where the world has gone up in flames. In the midst of painting this dark picture, however, Lana manages to lure fans in like a moth to a flame in a way that is both romantic and horrifying. This may very well be an ode to happier times (she makes references to the 1980s in her first verse), but Lana also takes a political angle with mentions of the 2018 nuclear missile alert in Hawaii, climate change, and Kanye West's affiliation with Donald Trump. "Miss doing nothin' the most of all/Hawaii just missed that fireball/L.A. is in flames, it's getting hot/Kanye West is blond and gone/'Life on Mars' ain't just a song," she quivers. The world may be ending, but Lana Del Rey's soothing vocals are here to make it feel a little better. —Jessica McKinney
Vince Staples, "So What"
Good luck finding a rapper who has as much fun as Vince Staples does when he talks his shit. "So What," Staples' first single for his new label, Motown Records, is a two-minute flex that finds the Long Beach rapper celebrating #Asseatinszn ("If her booty fat we eatin' cootie cat for dinner") and throwing shade at the establishment ("The media be on my dick, they wanna cop a feel"). The new song arrived alongside the first episode of his new series, The Vince Staples Show. It's not yet known whether the show is a web series or visual album, as Staples told Jemele Hill that even he didn't know the best way to characterize the project. "It's not necessarily an album. I don't really know what it is. We'll see what they call it in the comments and we'll go with that," Staples explained on Hill's Unbothered podcast. Either way, we can expect more new music from Staples, as each episode will be released on the rapper's website and come accompanied by a new song. —Brad Callas
Lizzo f/ DaBaby, "Truth Hurts (Remix)"
Lizzo is having a moment. Her song "Truth Hurts" peaked at No. 3 on the charts this past July, despite being originally released in 2017. It's only fitting then, that for the remix, she taps one of the game's hottest rookies, DaBaby, who has also been on a tear of his own since releasing his debut album, Baby on Baby, in March. Fresh off his stellar guest verses alongside Megan the Stallion ("Cash Shit"), J. Cole ("Under the Sun"), and Chance the Rapper ("Hot Shower"), DaBaby keeps the streak alive on "Truth Hurts," as he raps as the man Lizzo is so frustrated with in the song. "I just took a DNA test and it told me I'm the realest pretty chocolate nigga out here with some good dick (no cap)," he raps, referencing Lizzo's line about being "100% that bitch," before diving into a new verse of his own. In a rap game taken over by "babies," DaBaby still owns 2019. —Brad Callas
Missy Elliott, "Why I Still Love You"
When Missy Elliot dropped her last album, 2005's The Cookbook, she was seen by many as the Queen of Rap. Fourteen years later, the mainstream has finally began to support more than one rap queen at a time, with superstars like Nicki Minaj, Carti B, Rico Nasty, and Megan the Stallion (among others), rising to power in Missy's wake. On Friday, she made her return, dropping a surprise five-song EP, Iconology. The doo-wop style closing number "Why I Still Love You" is an early standout, as Missy showcases her singing chops, which are sophisticated enough to warrant an a cappella version, tacked onto the end of the EP. With Missy set to be honored with the Video Vanguard Award at next week's 2019 MTV Video Music Awards, there would be nothing better than seeing the hip-hop icon end the night with an acapella performance of this old-school soul ballad.—Brad Callas
G Perico, "Ten-Eight"
Things are looking up for G Perico. The Los Angeles rapper just inked a deal with Roc Nation, put out an excellent new album (Ten Eight), and is preparing another project (Broadway) which is executive produced by Terrace Martin. On the title track of the first album, Perico gets deep and considers therapy. Speaking with Complex about the song, Perico says he hasn't actually been to therapy yet, but he does admit to having symptoms of PTSD. "I don't really sleep," he says. "Sometimes when I'm asleep, I hear keys or footsteps and jump up. But there aren't any keys or footsteps. That's from being in numerous raids—more than usual. One is fucking unusual for the average person. I've been in loads of raids." Over production from Poly Boy, Perico opens up about this (and more) for a standout cut that sets the tone for the rest of the project. If you're yet to jump on the G Perico train, now is the time. —Eric Skelton
Saint Bodhi, "Flowerchild"
If you're in search of a new and exciting artist worth getting behind, look no further than Saint Bodhi. I haven't seen an artist come out the gate this fully formed in a while, and watching the delightfully off-kilter video for her new single "Flower Child," it's clear that she's in total command of her vision and aesthetic. And she's totally committed to giving us something we haven't seen before. You can also glean that from the audio, where Bodhi takes the baton from Erykah Badu with her delivery, but twists it up with new flows and cadences. Get on the bandwagon while there's still room. —Frazier Tharpe
The 1975, "People"
The boys are back! And with a big swerve left, sonically speaking. I wasn't expecting this, and it's not my favorite zone of theirs—on the last album alone, Matty and the gang tried out trophouse, soul, rock to name a few genres—but punk isn't a bad fit on them. The beat and the bass carry it more than anything, but it's an intriguing start to what's sure to be a fun rollout. —Frazier Tharpe
Ava Max, "Torn"
Ava Max heads into next Monday's VMAs with a Best New Artist nomination and a brand new single, "Torn." The disco-tinged pop track, which she performed for the first time this week in New York's famed Webster Hall, focuses on a love-hate relationship doomed to fail (of which Ava can't get enough of). The track is produced by Cirkut, who also worked on her breakout hit "Sweet But Psycho" as well as the Weeknd's Starboy project. With Ava's debut album on the way, expect to see that duo whip up more dance chart-ready music soon. —Waiss Aramesh