dababy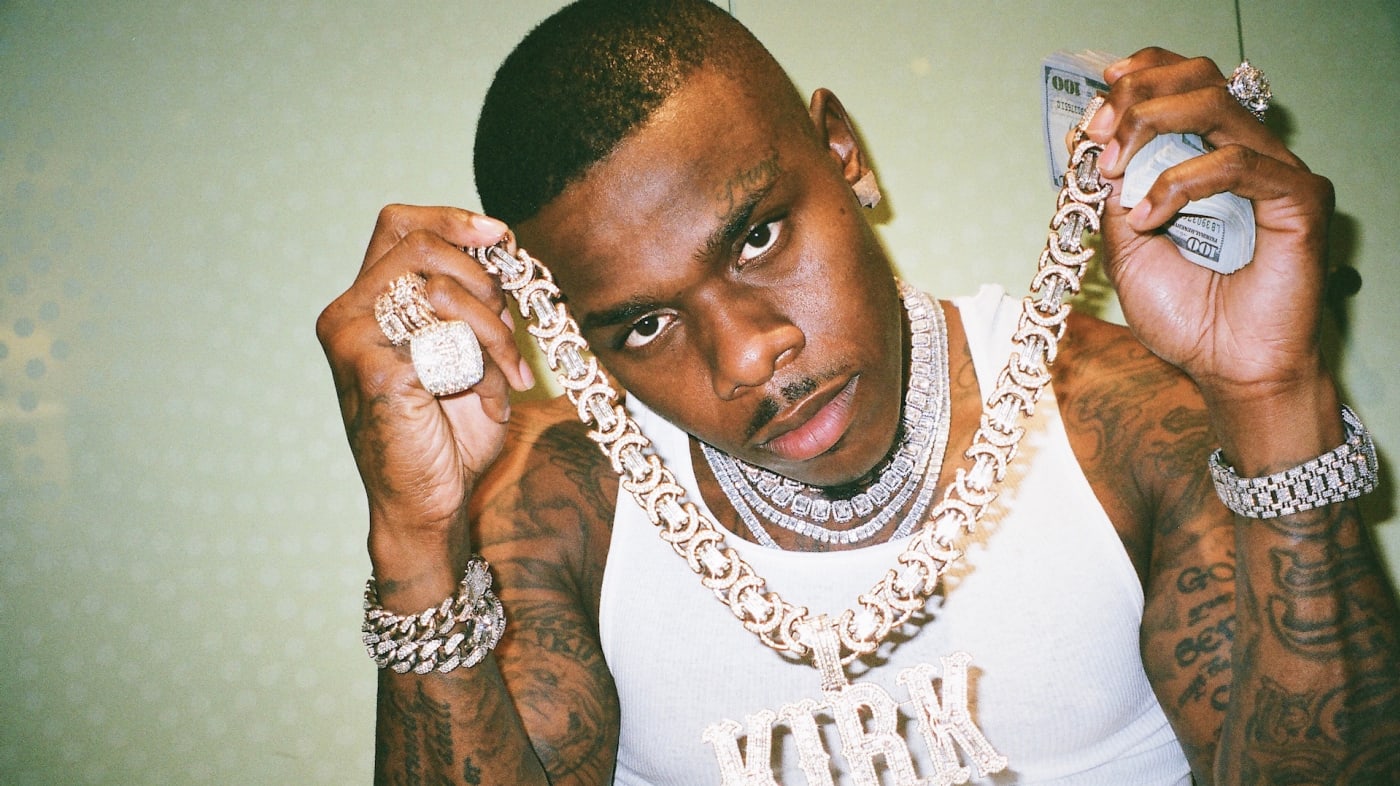 If you've been keeping up with popular music at all over the past couple years, you've heard of DaBaby. Born Johnathan Lyndale Kirk in Charlotte, North Carolina, DaBaby's meteoric rise in rap can be attributed to his charisma, tenacity, and the high energy he brings to his songs. DaBaby has been making music since 2014, but the Charlotte native would find buzz with his Blank Blank mixtape in 2018, and later gain his mainstream rap footing with the release of an Interscope-backed debut studio album, Baby on Baby, in 2019. This album would also give DaBaby his highest charting Billboard record at the time, "Suge," which peaked at No. 3. He hasn't looked back since, releasing his sophomore album Kirk in September of that year to critical acclaim.
"Suge" would also help DaBaby receive two 2020 Grammy nominations for Best Rap Song and Best Rap Performance, and he currently has four Grammy nods going into the 2021 awards ceremony. His climb in hip-hop wouldn't come without trials though, encountering a misdemeanor battery charge at the beginning of 2020. Baby would go on to release his third studio album, Blame it on Baby, during quarantine, which was met with mixed reviews.
Despite this, in only two short years DaBaby has collaborated with the likes of Megan Thee Stallion, Lil Wayne, Post Malone, Roddy Ricch, and Jack Harlow, among others. Through it all, DaBaby's drive and hustler's mentality have made him a mainstay talent in hip-hop with a bright future ahead of him.