Lana Del Rey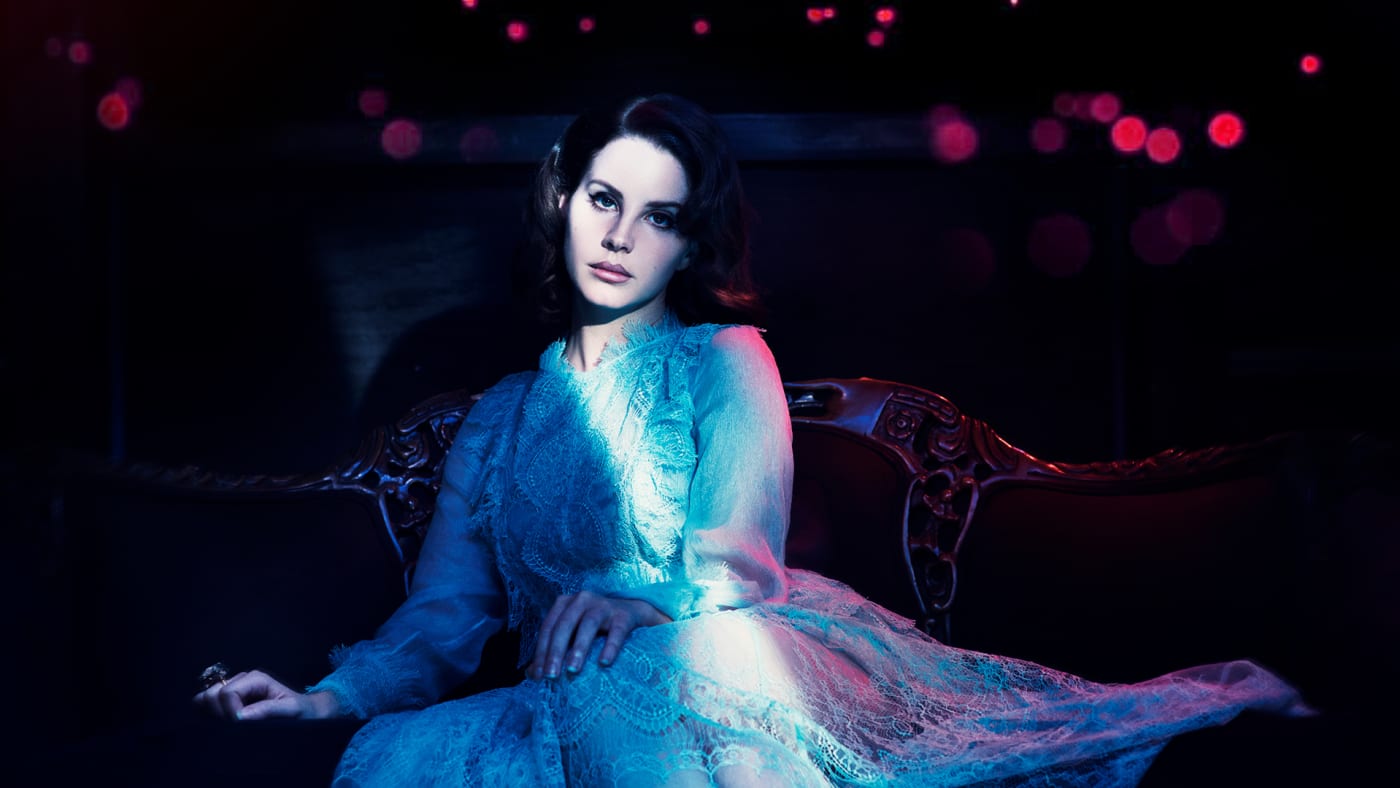 A modern day Americana songstress, Lana Del Rey's melancholic tone and interwoven pop culture references are reminiscent of another time. Born Elizabeth Woolridge Grant in New York City, the singer-songwriter originally performed under the stage-name May Jailer. She then went by the moniker Lizzie Grant and eventually morphed into the siren that is now known as Lana Del Rey. 
Her first album Lana Del Ray remained fairly underground until Lana's breakthrough hit "Video Games" brought attention to her unique vintage style. The singer released a self-made music video for Video Games which blew up for its old-school, vintage filmography. Her second studio album Born To Die was where Lana really began to showcase her new sound and establish herself as a fierce force in the music industry. Among other hits like "Blue Jeans" and the title track, the star of the album was the song "Summertime Sadness." The song snagged a Billboard Top 10 singles spot and the Cedric Gervais remix won a Grammy in 2013. Around this time, Lana was dating Scottish singer, Barrie-James O'Neill, who fans believe inspired much of the lyrical content. 
The artist and pop-star continued to release distinctive albums and worked with big name artists such as Playboi Carti, Ariana Grande, Miley Cyrus and the Weekend, even providing vocals for Starboy. Her third album Ultraviolence showed off the dark indie style Lana had developed and Lust for Life made waves in 2017 with a Weeknd feature on the title track. On August 30, 2019 her Grammy-nominated album Norman Fucking Rockwell! was released, followed by Chemtrails Over the Country Club in March 2021.
Aside from being a singer Del Rey also has experiences as a director, writer and producer- a true Renaissance woman. Most recently she delved into poetry with the book Violets Bent Backwards over the Grass, doing a spoken-word show during the Covid-19 pandemic. Following the release of three new songs from her upcoming album Blue Banisters, Lana spoke of a July 4th release. With that date passed and no sign of the album, fans should expect the summer album soon according to the artist. 
Back in 2014, Lana was featured as our August/September Complex cover story and spoke on her experiences as an "against the grain" artist.