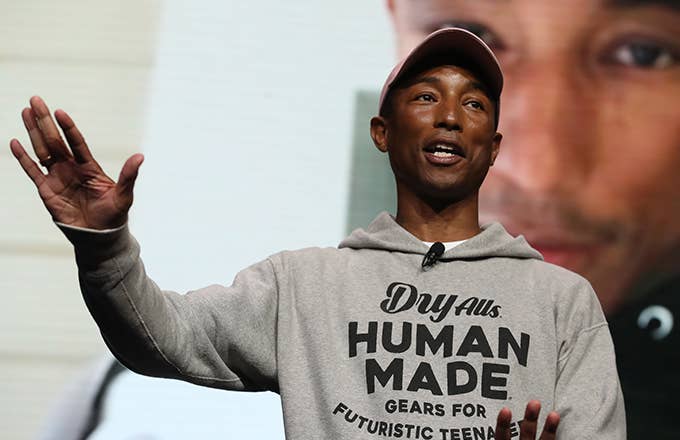 Pharrell Williams will be hosting his Something in the Water music festival in Virginia Beach on April 26 through April 28, and he's just shared the absolutely stacked lineup. 
Among those set to perform at the festival include Missy Elliott, Migos, Pusha-T, SZA, Travis Scott, J Balvin, Janelle Monae, Lil Uzi Vert, Mac DeMarco, Maggie Rogers, Dave Matthews Band, Anderson .Paak & the Free Nationals, Jaden Smith, Kaytranada, Virgil Abloh, and Pharrell himself. The impressive full lineup for the festival can be viewed here.
The festival will include a number of different events across its three days, including performances at the Oceanfront stages, the Virginia Beach Convention Center, and even a concert on the beach itself. "Virginia has been home to some of the most gifted artists, athletes, and scientists to ever live," Pharrell said upon announcing the lineup for the festival. "For the first time, we are harnessing that energy, bringing the great minds of our time and the biggest brands in the world to this great place, and letting the inspiration flow and well deserved opportunities unfold."
Tickets for the festival will be on sale Friday, March 8 and can be purchased here. The three-day general admission ticket will go for $150 for early bird purchases, while the three-day VIP ticket costs $450. The prices will rise to $175 and $500 respectively, following the end of the early bird purchasing window.