Jaden Smith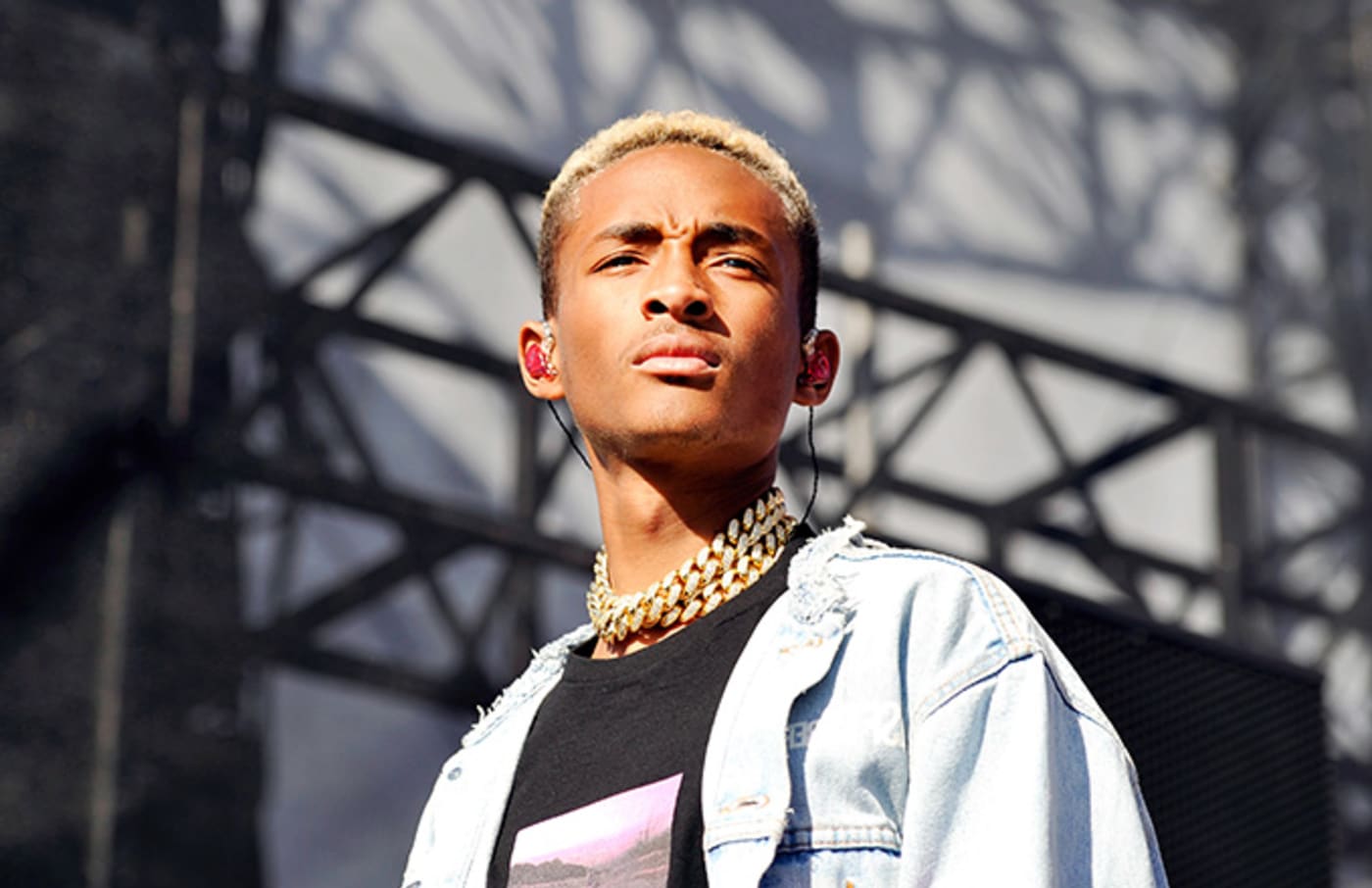 Jaden Smith has proven he's not just another celebrity's kid who was thrust into the spotlight without direction. He's a force in music, fashion, and culture. His career began in 2006 when he starred in the film The Pursuit of Happyness alongside his father, Will Smith. At the 2007 MTV Movie Awards at just eight years old, he won the Breakthrough Performance Award for his role. Following his first movie, Jaden Smith was cast in four more movies, The Day the Earth Stood Still, The Karate Kid, After Earth, and The Good Lord Bird.
While acting in movies, Smith explored a career in music. In 2010, he rapped alongside Justin Bieber on the Canadian singer's track, "Never Say Never," which was certified five times platinum. Two years later, Smith began his solo music career, and released his first body of work, The Cool Cafe: Cool Tape Vol. 1. He briefly put his music career on hold to continue acting, but in 2014, he dropped his second mixtape (Cool Tape Vol. 2) and began recording for his debut album, Syre.
In 2016, Jaden Smith dropped three songs that were set to be part of his forthcoming album: "Fallen," "Batman," and "Watch Me." One year later, Syre was finally released, which was home to his first charting hit, "Icon." Soon after the project was released, Jaden returned to acting for a role in the Netflix show, The Get Down. After teasing his second album as early as four weeks after Syre came out, he dropped Syre: The Electric Album in 2018. The project boasted guitar reminiscent of Jimi Hendrix, and compositions evoking sounds from the Beatles' Sgt. Pepper's Lonely Hearts Club Band album. One week after releasing the music video for "SOHO," Smith released ERYS IS COMING, a three track EP and his follow-up to Syre.
Among the varied roles Smith has held over his career, his position as a fashion aficionado is most striking. In 2016, he launched MSFTS (pronounced "misfits"), a gender neutral clothing line that has helped both him and his sister Willow Smith explore their creativity. Since launching his brand, the star has created his own line of clothing for G-Star and has become one of several brand ambassadors for Louis Vuitton.
Beyond music, Hollywood, and fashion, Jaden Smith has explored his passion for the environment. Since 2008, he has been a partner for Just Water, a company his parents, Will Smith and Jada Pinkett Smith, helped him create, which sells spring water in eco-friendly bottles. In addition to selling water, the company has partnered with a church in Flint, Michigan to deploy mobile water treatment systems.
Currently, Smith is working on developing Omniverse with Kanye West, an anthology series that tackles an alternate reality of West's life. It's coming off the heels of his viral Coachella performance where he invited his father on stage to rap alongside him.
Although Jaden Smith is often an outlier (he has made headlines for propagating conspiracy theories and is known for wearing outside-the-box clothing), he's also a bonafide renaissance man, with his hands in any industry he can take part in.