Travis Scott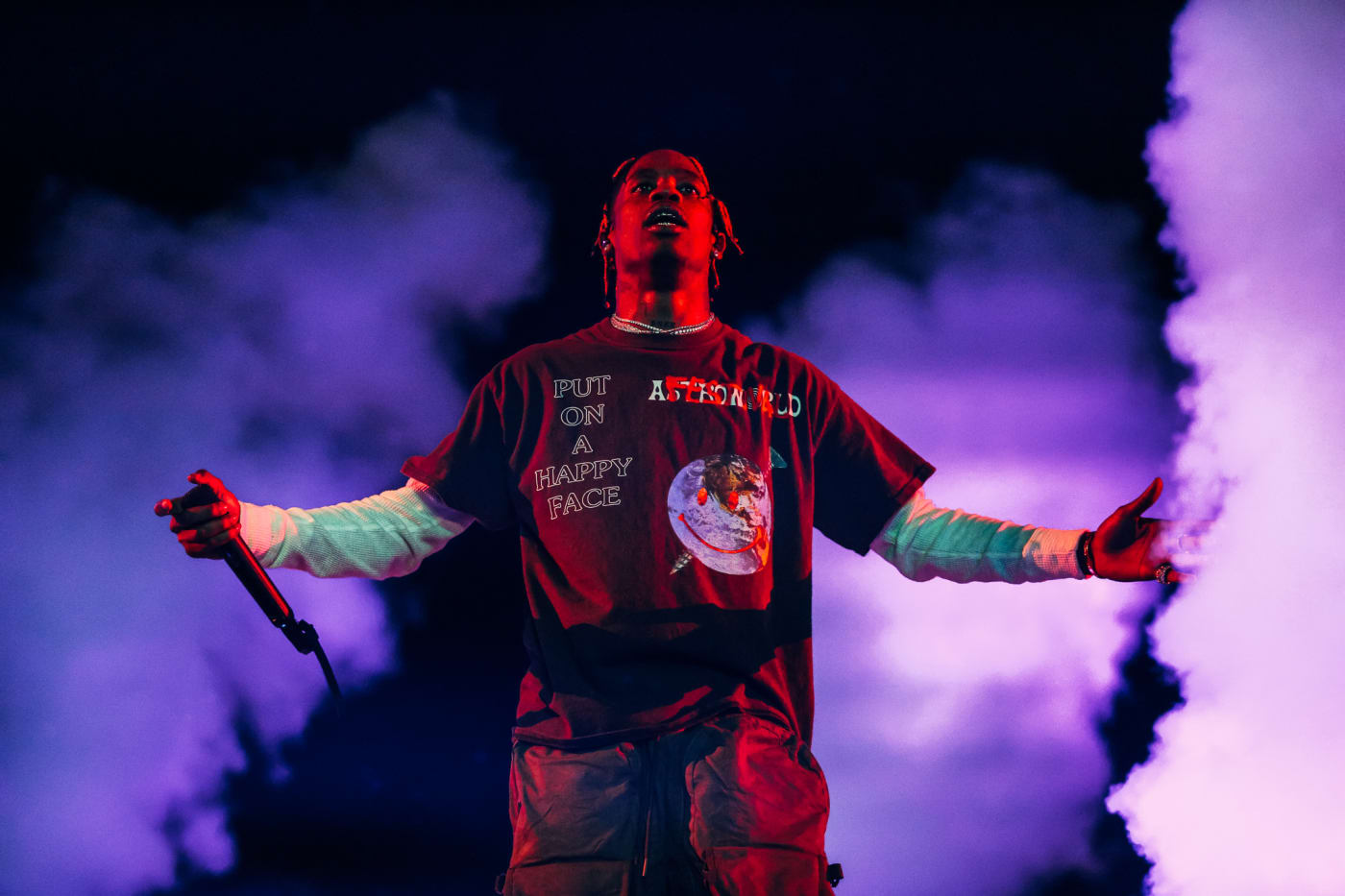 Travis Scott wasn't always the King of Astroworld. Before his rap career took off, Jacques Bermon Webster II spent his time in high school and college, releasing music he had made with friends on MySpace. During this time, Travis flooded the emails of label executives and producers with his music, and eventually caught the attention of Kanye West, who later signed the rapper to an artist and production deal. At this point, Travis began work on his first mixtape, Owl Pharaoh. While the project was in production, he was named as a member of XXL Magazine's Freshman Class of 2013. The following year, Travis announced his second mixtape, Days Before Rodeo, along with his first headlining concert tour with Young Thug and Metro Boomin.
In 2015, Travis dropped his debut studio album, appropriately titled Rodeo. The project was stacked with features, including Quavo, 2 Chainz, and Kanye West. Tracks like "3500," "Apple Pie," and "Antidote" became markers for the beginning of Travis Scott's career—the latter of which became his highest-charting single on the Billboard Hot 100 chart, earning the rapper his first platinum record. In 2016, his second album, Birds In The Trap Sing McKnight, was released. The project included hit records like "Goosebumps" and "Pick Up the Phone," leading to yet another platinum record.
Travis Scott owned the whole year of 2018. Following the birth of his daughter Stormi with girlfriend Kylie Jenner, Scott released his third studio album, ASTROWORLD, in August, his most successful project to date. The album's lead single "Sicko Mode" debuted at No. 1 on the Billboard Hot 100 chart— a seemingly impossible feat, considering the atypical approach to its production. The 29-year-old rapper honed in on ASTROWORLD motifs for his tour, offering theme park-inspired merch, hosting his own festival at his hometown amusement park, and even incorporating a working roller coaster into his live shows.