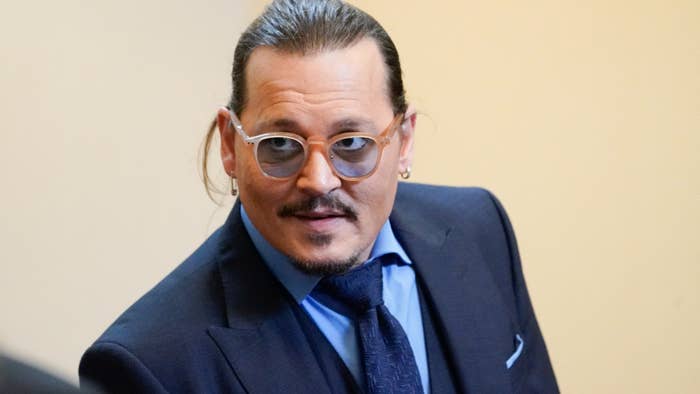 As 2022 winds down, the usual year-end lists and related acts of reflection are thrust upon us, Google's year-end rundown among them.
Wednesday, the tech company rolled out the 2022 edition of its annual Year in Search collection of lists, which allows those interested in immediate reflection on the preceding 12 months to see the top trending searches across multiple categories and regions.
"Around the world, people sought to learn more about everything from complex global issues, to ways to help each other—not to mention the latest pop culture news," Simon Rogers, Google Trends' Data Editor, said on Wednesday.
While "Wordle" emerged as the top trending search globally, more category-specific searches reveal (in a largely unsurprising fashion) just what was on many people's minds this year. 
Topping Google's list of trending people (as well as its separate list of trending actors) is Johnny Depp, whose name remained a headlines mainstay for a large chunk of 2022 in connection with his and Amber Heard's defamation trial. Heard, meanwhile, came in at No. 3 on the trending people and trending actors list.
In fact, the top three positions on both lists are identical and play out as follows: Johnny Depp, Will Smith, and Amber Heard. Smith, of course, received significant coverage earlier this year due to slapping Chris Rock at the Oscars.
Slap-spurred searches placed Rock in the No. 5 position of top trending people (with Russian president Vladimir Putin in the No. 4 spot) and in the No. 4 position of this year's top trending actors. The rest of the top trending people list includes Novak Djokovic, Anna Sorokin, Andrew Tate, Rishi Sunak, and Simon Leviev. Among the remaining top trending actors for 2022 are Jada Pinkett Smith, Joseph Quinn, Evan Peters, Andrew Garfield, Julia Fox, and Ezra Miller.
See Google's full Year in Search breakdown, also including Euphoria (the top trending TV show) and Thor: Love and Thunder (the top trending movie), by hitting this link.