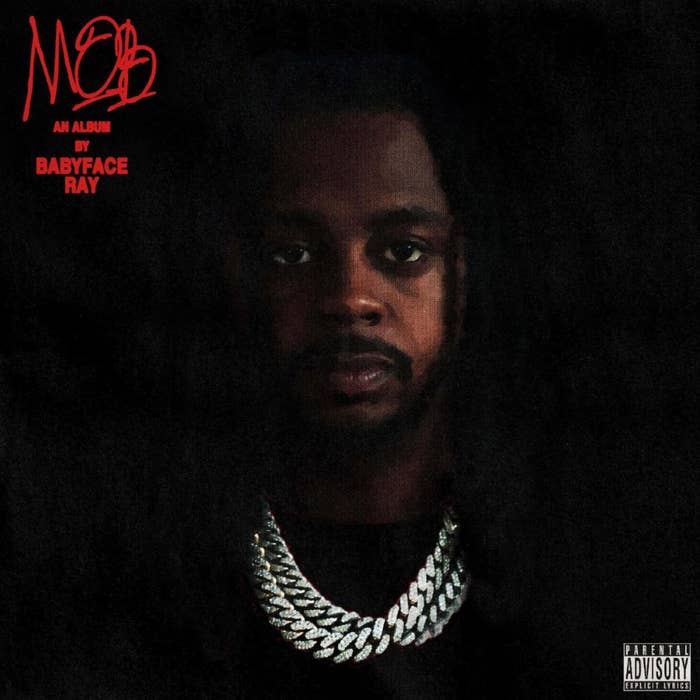 Babyface Ray has rolled outMOB, his second new album of the year.
The 18-track release, available now via Wavy Gang and EMPIRE, opens with the Space-produced "Waves on Every Chain" before taking listeners on a journey that includes appearances by Lil Durk, Blxst, Nija, Doe Boy, Samuel Shabazz, King Hendrick$, and GMO Stax.
Hear MOB below via Spotify and Apple Music. The album is also available on all other major streaming providers.
The MOB rollout has been a particularly eventful one, not to mention a massively rewarding one for fans, as Babyface Ray has also released the official video for "Crazy World" and made his late-night TV debut on Thursday's Tonight Show. For the latter, Ray brought MOB cut "Masterpiece" to the stage.
See both below.
But that's not all. On Thursday, the Detroit artist was paired up with none other than Babyface for a discussion-spurring meeting facilitated by Interview magazine. During the chat, Babyface asked Ray about his lifelong relationship with music, prompting some shared memories about his father's own appreciation for the art form.
"I'd been attached to music since I was a kid," Ray recalled. "My dad had a sick music collection, where he played like, all the classic good music coming up. We had a stereo system in my house. I remember growing up as a kid, he used to play that every day. And in middle school, I started to try to be a rapper. And it just went from there."
Elsewhere in 2022, Babyface Ray has also made a number of guest appearances, including on recently released projects from Larry June and Flo Milli. 
Babyface Ray was also featured on FaZe Kaysan's new single "Plenty" alongside Nardo Wick, G Herbo, and Big30. Take a listen to the track, which was co-produced by Haan, below.