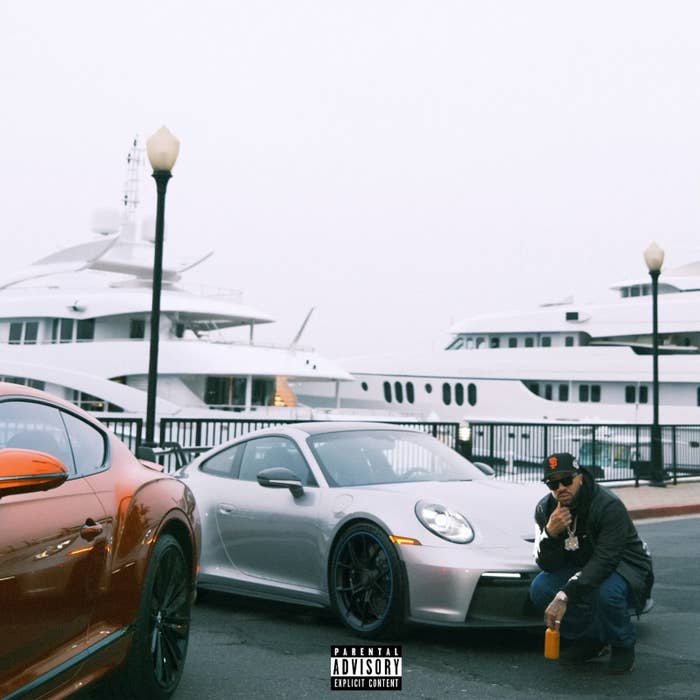 Fresh off teaming up with Jay Worthy for their collaborative project 2 P'z in a Pod, Larry June returns with his latest solo offering Spaceships on the Blade.
The 19-track drop includes guest appearances from 2 Chainz ("Still Boomin"), Babyface Ray ("Extra of Um"), Currensy ("5.0 Chronicles"), Syd ("For Tonight"), Wallo267 ("Tools of the Game"), and Duckworth ("Brand New Machinery"), while featuring production from the Alchemist, Jake One, Turbo, Chuck Inglish of the Cool Kids, and more.
Spaceships on the Blade is the rapper's first offering since March, when he joined forces with Jay Worthy for their joint album 2 P'z in a Pod. Serving as the official follow-up to his 2021 album Orange Print, Spaceships continues a prolific run for Larry June, who's dropped 10 solo projects in the past three years. Since the top of 2022, he's also delivered guest spots on albums from Currensy (Continuance), Rexx Life Raj (The Blue Hour), ASAP Ant (Lil Black Jean Jacket 3), and Joey Badass (2000). 
Watch the music video for Spaceships on the Blade cut "Don't Check Me" below, and stream the album now on all major platforms.