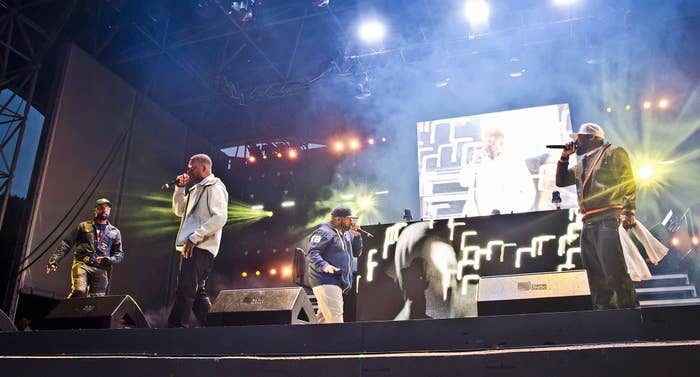 Live Nation is bringing back their annual Concert Week. For one week only, $25 all-in tickets will be released for thousands of concerts across Canada.
The list of shows you can see for cheap this summer is stacked, with over 3,700 shows offering the $25 tickets. There's also some pretty big artists on the list, including Wiz Khalifa, Wu-Tang Clan, H.E.R, and Machine Gun Kelly, as well as comedians like Bill Burr.
With an extremely long list of shows qualifying for the promo, there's a little bit of something for everyone, regardless of what music you're into. 
The deal is only available next week, from May 4 to 10. It looks like it will apply to shows all across Canada, with Live Nation Ontario, British Columbia, and Alberta all promoting the promo on their socials. You'll also be able to catch a bunch of Canadian talent through the Concert Week deal, like Charlotte Day Wilson, Mother Mother, Barenaked Ladies, and Shania Twain. 
Check out the full list of artists you can see for cheap this summer on the Live Nation website.