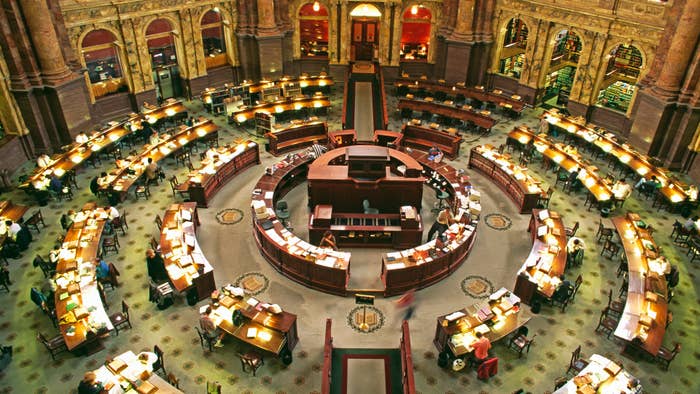 Madonna's '80s bop "Like a Virgin," John Lennon's classic hit "Imagine," and the Queen of Xmas Mariah Carey's holiday staple "All I Want for Christmas Is You" are officially inducted into the Library of Congress National Recording Registry. 
The Library of Congress announced it's adding 25 songs into the catalog on Wednesday. The tunes are deemed "audio treasures worthy of preservation for all time based on their cultural, historical or aesthetic importance in the nation's recorded sound heritage."
Queen Latifah will become to first woman rapper on the registry with the title track from her debut project All Hail The Queen. Koji Kondo's Super Mario Bros. theme also made its entry, marking the first video game song to be part of the list. 
Librarian Carla Hayden made a statement about the prestigious institution's new additions. "The National Recording Registry preserves our history through recorded sound and reflects our nation's diverse culture," she said. "The national library is proud to help ensure these recordings are preserved for generations to come." 
In addition to Latifah, Madonna, and the others mentioned above, the library selected tracks including Led Zeppelin's "Stairway to Heaven," the Eurythmics' "Sweet Dreams (Are Made of This)," "Take Me Home, Country Roads" by John Denver, "Black Codes (From the Underground)" by Wynton Marsalis, Jimmy Buffett's "Margaritaville," and Danny Yankee's hit "Gasolina," the first reggaeton track to enter the collection.
Carla Hayden concluded, "We welcome the public's input on what songs, speeches, podcasts, or recorded sounds we should preserve next. We received more than 1,100 public nominations this year for recordings to add to the registry."