"It's Not About Clothes": Bobby Hundreds Explains Why Streetwear Is a Culture, Not Just Product
Bobby Hundreds asks insiders, like Virgil Abloh, Jeff Staple, and Erik Brunetti, how they define streetwear.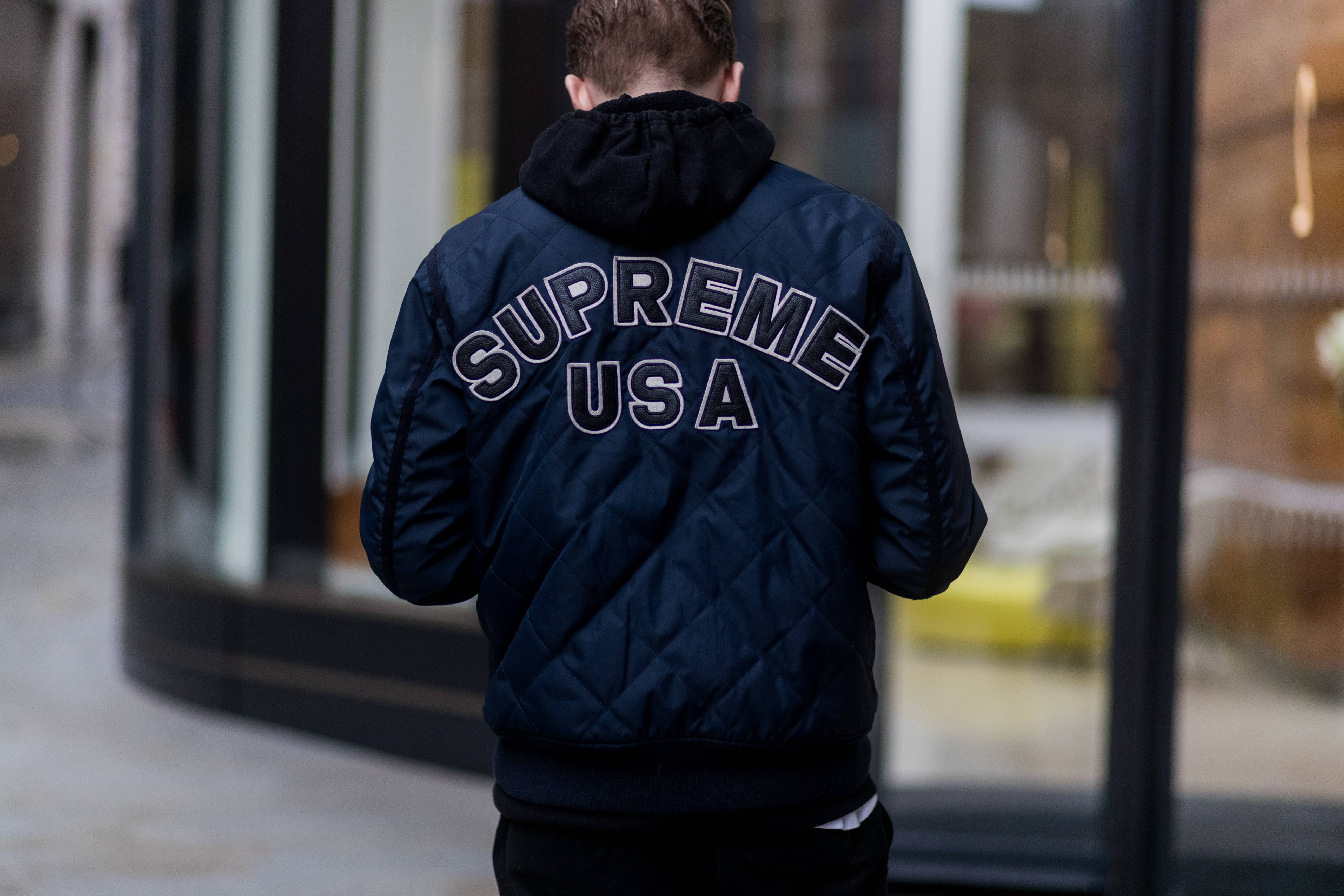 Getty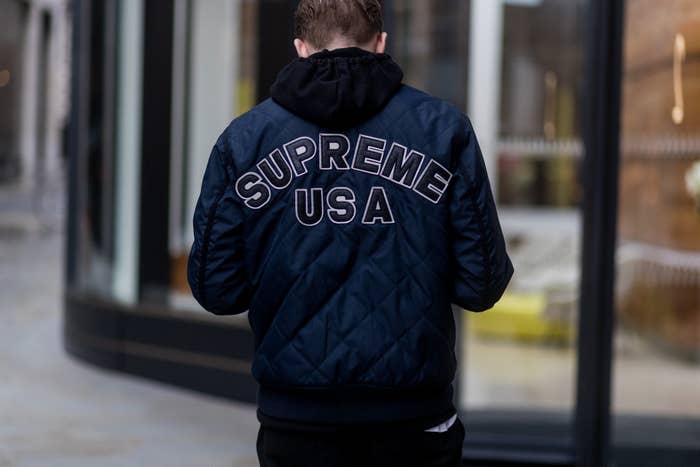 Almost six years ago, I wrote a Complex list entitled "The 50 Greatest Streetwear Brands of All Time." My curation, exclusion, and ranking of streetwear brands generated critique and commentary (that's the point, after all). The hardest part of my streetwear list, though, wasn't the selection, and it certainly wasn't the writing. It was the prompt: how do we define "streetwear?"
I started with this:
"Every line on this list, with a few exceptions, has built their brand off T-shirts, not catering specifically to just an urban or skate audience, and initializing their distribution through selective channels. Sales distro and image are what ultimately constitute a brand as streetwear, not the art or design."
In a way, I still stand by that definition. Design-wise, streetwear boils down to baseball caps, sneakers, hoodies, and most of all, tees. "Streetwear to me is young T-shirt brands," Diamond Supply Co founder Nick Tershay tells me.
According to Tommy Hilfiger, it's sportswear and military. "The aesthetic has to be a bit sporty, a bit athletic," he says. It's skate and hip-hop, but it's not exclusively any one of these things.
"I felt like certain brands got it, but they kind of gravitated towards skaters too much," ASAP Rocky tells me. "Or certain brands got it, but they gravitated toward graffiti and art shit too much."
Therefore, virtually any fashion brand can identify as streetwear (Alex James of Pleasures remarks, "Every brand is streetwear, right?"). But streetwear's independent attitude is its distinguishing asterisk. Alyasha Owerka-Moore, a pioneer who's served as designer for Phat Farm, Alphanumeric, and Fiberops, considers streetwear "any brand that is spawned independently without the backing of factor."
Jeff Staple on streetwear's roots: "I like to call it independently created stuff. It wasn't streetwear yet. It was just people hustling, doing their own thing without any business or financial gain. Just expression."
Streetwear is about culture. it's not about clothing. - bobby hundreds
When I ask designer Fear of God's Jerry Lorenzo if he considers his work as streetwear, he replies, "100%. It's street in the sense that I'm self-taught. And, in the sense we don't belong to a fashion house or have access to any resources outside of our own. No investors, no partners, etc. The product is pure as we're not on the fashion calendar and our product is 100% a reflection of our perspective and capabilities. The collection comes out when it's ready." When pressed to define "streetwear," he says, "I guess anything would be considered street that comes outside of the traditional fashion system… and I still don't really know what exactly 'that system' is."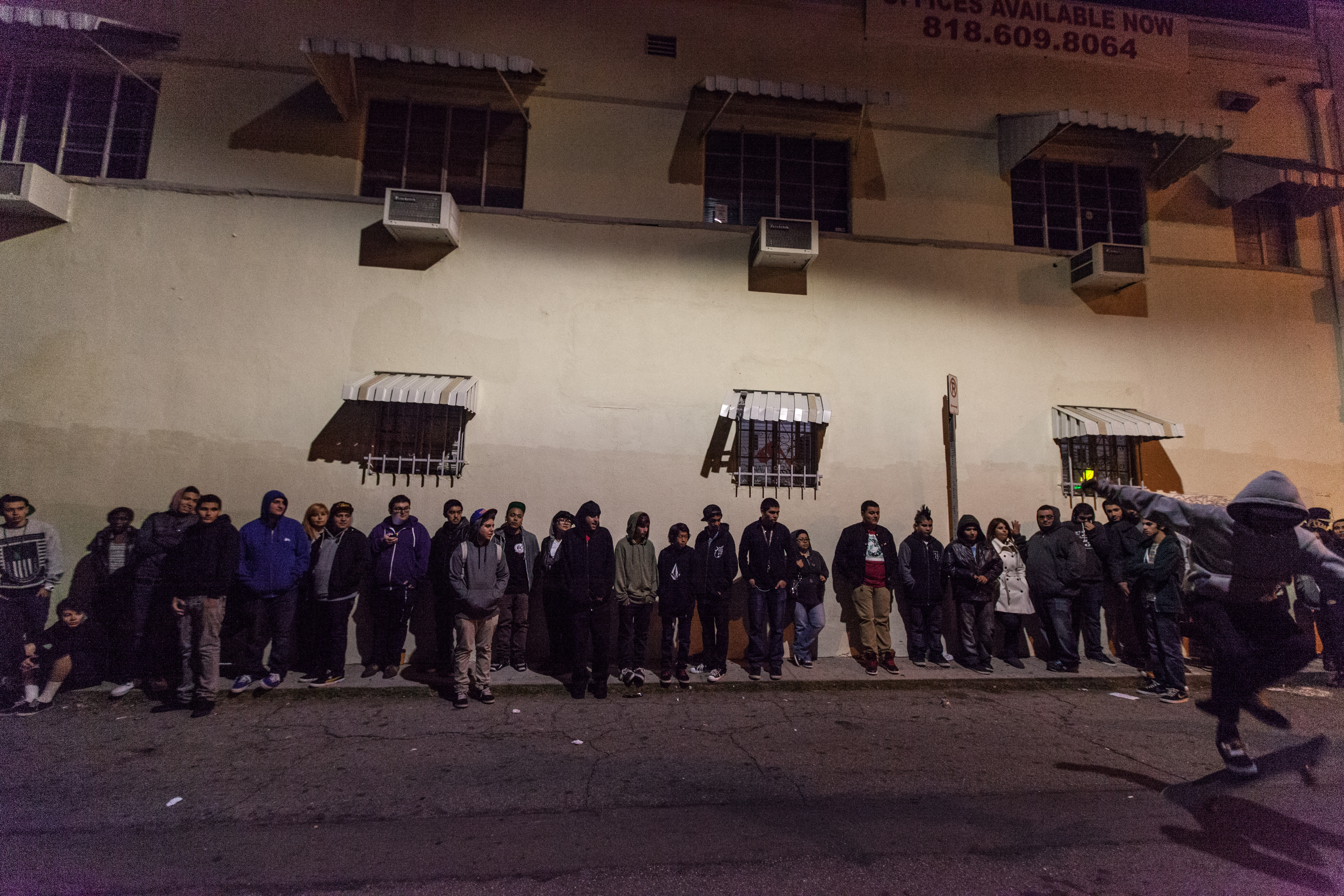 My Complex list yielded more questions than answers. Here was my attempt at explaining streetwear, but what was everyone else's? I started filming notable designers and personalities around the world to get their take. One hundred fifty hours of interviews later, we are finally wrapping up post-production on Built to Fail—the first streetwear documentary of its kind—and have barely scratched the surface of an exposition (some of those findings are quoted here in this essay). Surprise—no surprise—no two people agreed on what streetwear looks like, who is responsible for it, and where it came from.
First, consider locale, then era. Growing up in Southern California in the '90s, my impression of streetwear entailed L.A. workwear, skate, and party brands like X-Large, Fuct, and Freshjive. But, streetwear's West Coast roots are tethered to the surf counterculture of the '70s and '80s. Most authorities point to surfboard shaper Shawn Stussy as streetwear's architect via his namesake brand. Although it's an ascription I'm not sure he is even comfortable with, Stüssy's marriage of art, surf, and hip-hop transcended Orange County, hit New York and Japan, and the rest is fashion history.
Trace Marshall (of surf brand Brothers Marshall) also credits other surf designers of the period. "I think [surfboard shaper and artist] Peter Schroff and what was going on at Echo Beach at that time was a heavy influence obviously," he says. "But going back, if you look at old Thrasher Magazines and stuff, it's like Jim Ganzer with Jimmy'Z. I think Jimmy'Z was before Stüssy as far as influencer of street; but then it kind of stems to [skateboarder] Jay Adams dressing up as cholo. Skateboarding in the '70s was this mainstream thing, and here comes Jay Adams dressed like a cholo pre-Suicidal (Tendencies)."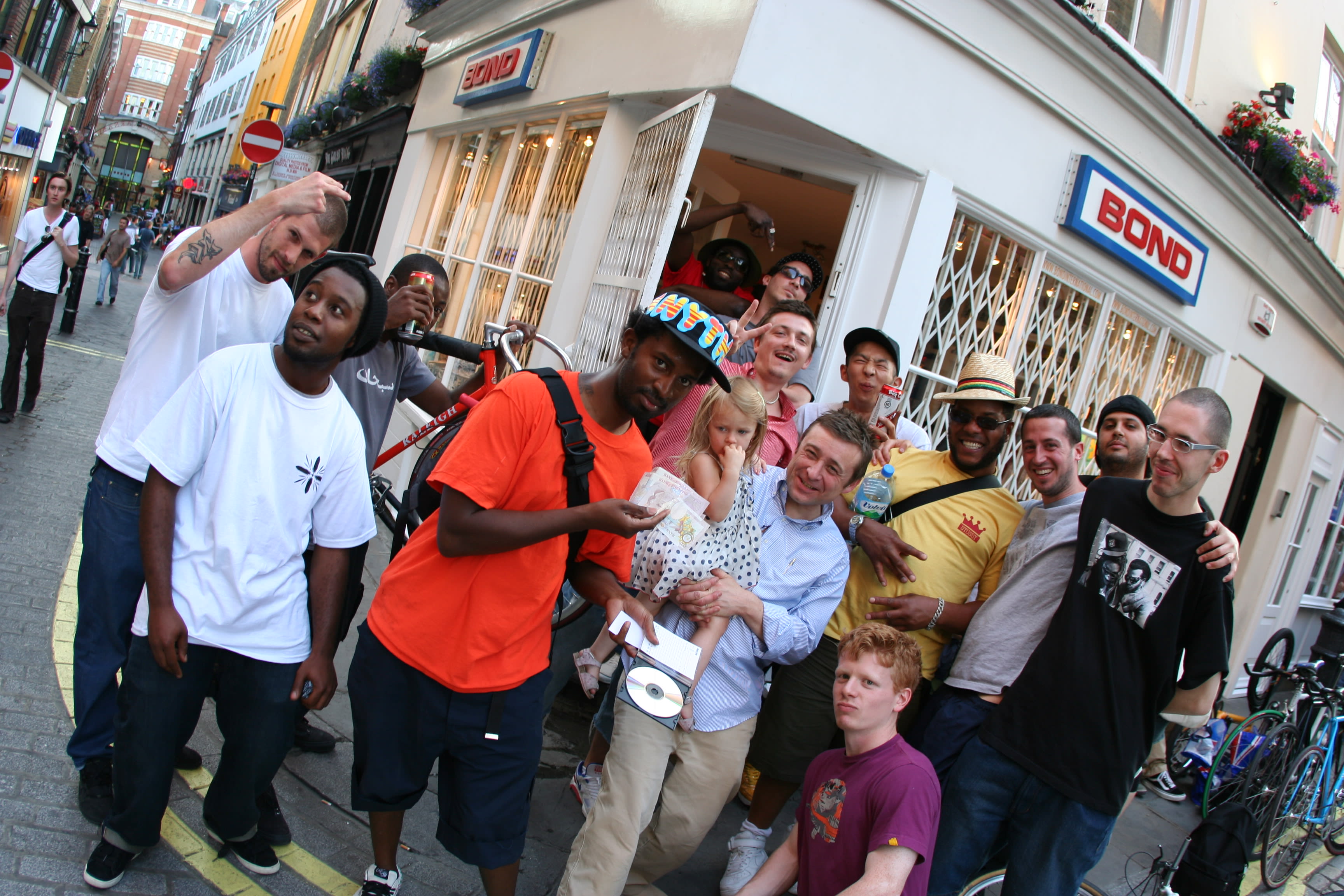 My counterparts on the East Coast interpret streetwear's history differently. "I like to think that streetwear was born in New York," says Jeff. Connecting the dots to hip-hop's home, Staple sees streetwear and its surrounding musical influences as inextricable. "You can never take away the fact that we birthed the culture," he says. "I feel like we have an invitation to the conversation no matter how wack we are doing at either." He points to brands that were sold at boutiques like Union NY and Triple Five Soul, including PNB, Subware, and Project Dragon, as the flag-bearers.
If you live in Japan, streetwear's story takes form with Tokyo icons like Hiroshi Fujiwara and Nigo. Miami? Don Busweiler's Pervert and Animal Farm. If you're from London, we have to mention Bond International and Michael Kopelman.
Streetwear's origins tailor around geography; but its definition is also highly predicated on time periods. Although the word itself can be traced to '80s skate clothing Vision Streetwear, as an industry and market device, it didn't come into heavy play until the 2000s. "I think it finally became a terminology in 2002 or something like that," says Jeff. 
"WHAT STREETWEAR HAS BECOME IS WHAT BOTHERS ME." - ERIK BRUNETTI
Mega, co-founder of Black Scale, affirms this. "I mean, going back 2002 to 2005 when all this was starting and formulating…You know, that was the start of what streetwear is today," he says. 
When I ask ASAP Rocky when streetwear exploded, he points to the turn of this decade. "I would say 2011," he says. "Around the time we were, you know, coming up, and we had SSUR and Black Scale. I mean, we would even wear Mishka, we would wear fucking [The] Hundreds, we would wear fucking Undefeated, all that shit. I mean, Bounty Hunter, you know, all that shit."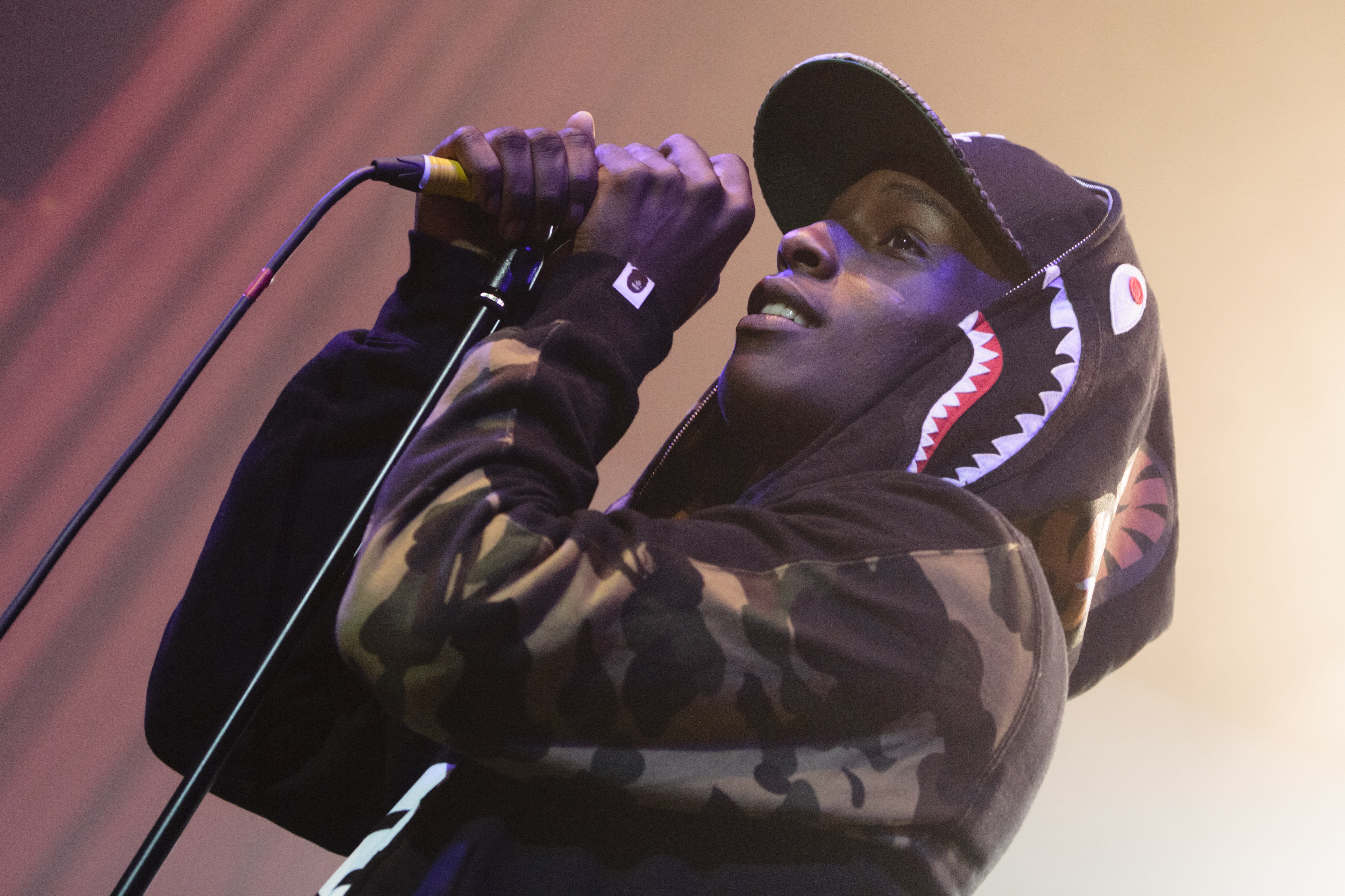 Today, the internet and social media are equalizing these viewpoints. Streetwear's modern diagnosis is still contingent on time and place, but that "time" is whatever is happening right now and that "place" is blogs. Whereas artists and renegades forged streetwear in the shadows of the underground, in 2017, the finicky media spotlight is determining what—and more critically, who—is streetwear. Hypebeast, Complex, and High Snobiety were the first gate of online streetwear media, attentive to the nuances and culture. Now we have Vogue, Business of Fashion, and GQ editorializing fashion's most exciting trend.
Streetwear's current iteration as high-fashion is nothing new. Shawn Stussy's Chanel parody with the locking "S"s influenced decades of flirtation between high and low fashion. When Supreme bit Louis Vuitton's monogram at the turn of the millennium, who knew that lawsuit would turn into an official collaboration 17 years later? "Since Hedi Slimane did Dior Homme, the lines of high fashion and street fashion have blurred," Edison Chen, founder of Hong Kong-based brand CLOT, says.
The new collaboration of streetwear and fashion is powered by profits. "What streetwear has become is what bothers me," Erik Brunetti of Fuct tells me. "Big business corporations have infiltrated streetwear and are currently in the process of rewriting its history to fit their financial narrative. I don't fit in that narrative simply because I'm aware of what they are doing. By keeping me, Erik Brunetti, out of the picture, it makes it safe for unqualified individuals to enter the industry and become overnight streetwear sensations. Being a friend of a famous rapper seems to qualify. It's like when a blockbuster movie makes a toy to accompany the release to increase the sales. The movie company does not care about content, only money. Same thing is currently taking place with streetwear. The rapper or reality star needs to be a streetwear designer and own a label to accompany his album. Hype sites and related publications gladly jump on board. Real talent and designs go unnoticed. It's all become disposable fashion."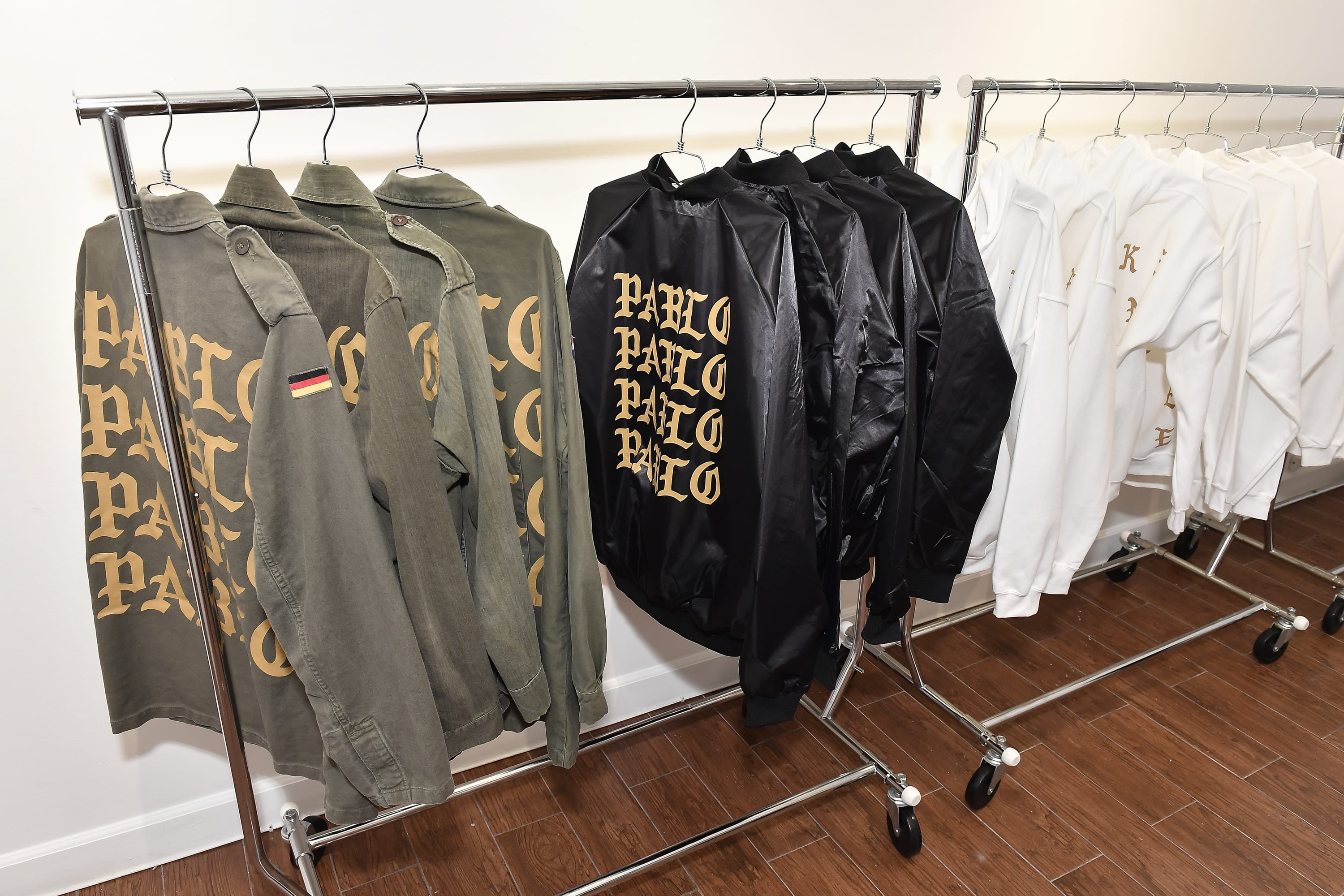 The media has expanded the genre to include everything from pop-up rap merch to athleisure. Kanye West's The Life of Pablo concert apparel was some of the most popular streetwear of 2016, featuring Gildan blank T-shirts emblazoned with Cali DeWitt's iron-on letter artwork. That same summer, Forever 21 capitalized on the fad by introducing a knock-off range of tees, down to the typography. Yet, outside the commercial focal point, streetwear's raw, independent fringe still thrives. Alex of Pleasures sees a revolution coming: "It's going back into the hands of people with a voice, pushing boundaries and using graphics as a medium to express stances on social and political issues."
While a new class of internet-native upstarts rise, past pioneers flourish against the mainstream. Bobby Ruiz founded Tribal Streetwear in 1989. "The only older brand is Stüssy," he says. Although editors and fashion week influencers might overlook Tribal's imprint on streetwear, 27 years later, Bobby is successfully operating stores in San Diego, Mexico, and Harajuku, Japan. Tribal also holds 42 stores in the Philippines (not a typo). "There's brands out there that are obviously maybe more fashion brands that are calling themselves streetwear," he adds. "They ain't streetwear. My definition of streetwear is that what we learned, we learned on the street. We learned how to iron our clothes by being on the street. We learned how to cuff our pants. We learned how to rip your shirt. We learned how to dress based on our experience on the street, you know what I mean? It wasn't social media, man."
'STREETWEAR' IS AN ART MOVEMENT. IT'S A WAY OF MAKING THINGS. - VIRGIL ABLOH
If you look up "culture," the definition on the Merriam-Webster dictionary reads, "A social domain that emphasizes the practices, discourses and material expressions, which, over time, express the continuities and discontinuities of social meaning of a life held in common."
Alyasha supports this. "I felt like back in the day there was a cultural stimulus, that there were a lot of people talking about what's happening politically or musically," he told me. 
Kyle Ng of Brain Dead also underscores culture in defining streetwear. "I look at it like a band, right," he says. "Like, when I buy band T-shirts or when I was a kid buying skateboarding clothes, it wasn't really about clothes. I wasn't really interested in clothes. I was interested in representing a story or a narrative or a lifestyle."
"Streetwear is constantly redefining itself. So, it is difficult to define it as one thing," Erik adds. Subjective experiences make it impossible to nail down a comprehensive streetwear definition.
In regards to his brand Off-White, high fashion/streetwear forerunner Virgil Abloh declares, "100% yes I consider my work 'streetwear' or any categorization that allows anyone to grasp my point of view and where it comes from." It's these personal opinions and narratives—the history—that make streetwear a "life held in common." Virgil reinforces this. "'Streetwear' is an art movement, it's a way of making things," he tells me. "It's a rationale birthed by previous art movements and pop-culture life cycles."
There have been countless brands that open up on Fairfax or walk the runway under the "streetwear" tag, but the ones who treat it as fabric or lack historical knowledge, dim as the business grows. It's not hard to print T-shirts, and with a little bit of momentum, there's fast growth. But, lasting streetwear brands play by the rules. Even if they break them, they know them first.
Streetwear is about culture. It's not about clothing. It's about stories like these—stories like ours. "It's a lifestyle," Edison maintains. "It's not a clothing piece. It's how we feel. It's how we live. It's what we listen to. It's what we eat. It's how we spend our money." In other words, in the concert tour of life, streetwear is the merch.
Check out Bobby Hundreds and other insiders discussing the future of streetwear in the latest episode of our 16-part series, Complex Conversations.