A$AP Rocky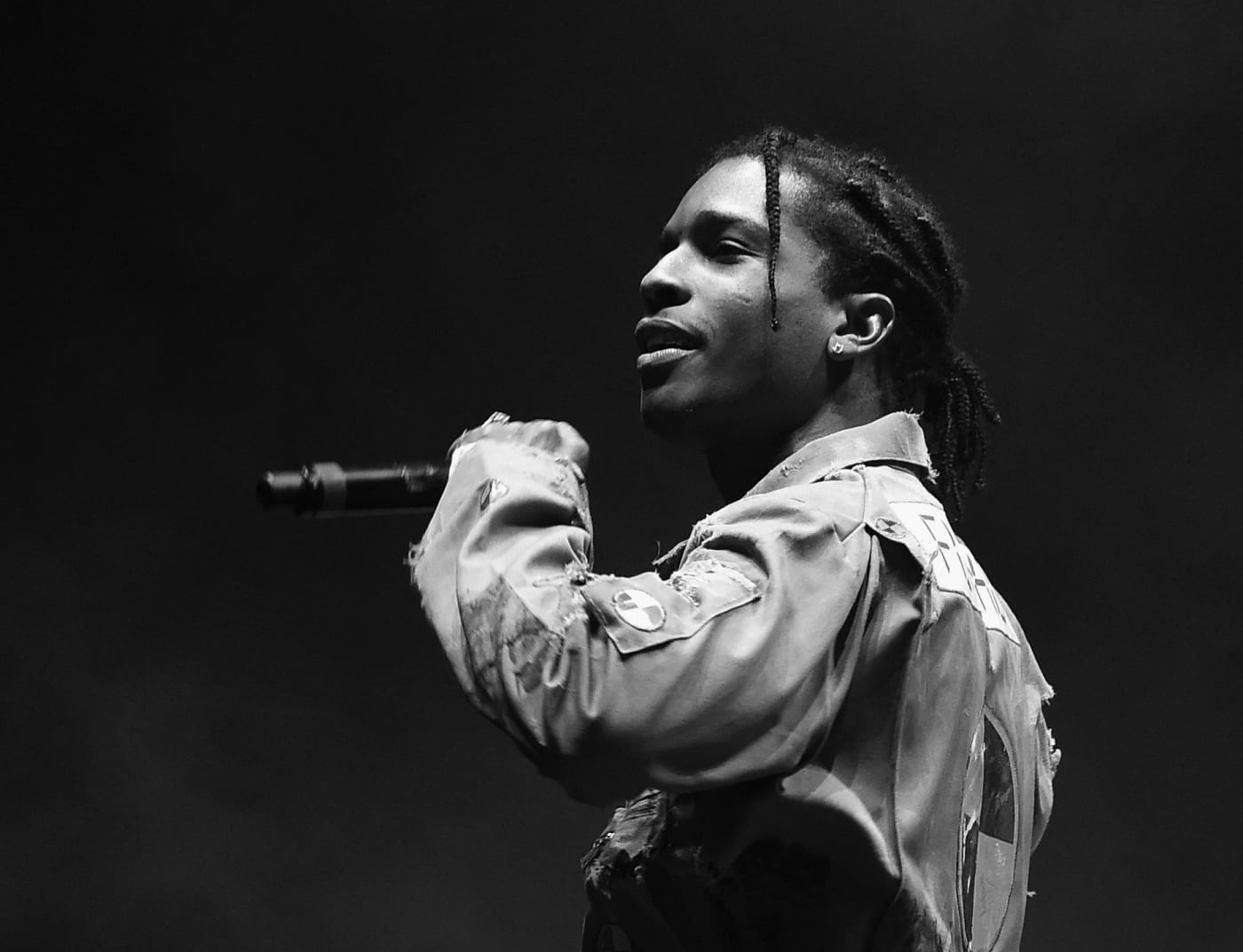 ASAP Rocky. Lord Flacko. Fashion Killa'. Long before fame, he was Rakim Mayers. Born and raised in Harlem, New York City, ASAP Rocky began rapping at the age of 9. In 2007, ASAP joined music conglomerate A$AP Mob, with fellow members like ASAP Yams, ASAP Bari and ASAP Illz. Years later, Rocky dropped NYC street anthems "Purple Swag" and "Peso." His mixtape, Live. Love. A$AP was met with critical acclaim and he signed a record deal with RCA Records. 
ASAP Rocky doubled down on the success of his mixtape with the release of his first album, Long. Live. A$AP. The album contained a slew of impressive features from Kendrick Lamar, Drake, Schoolboy Q, French Montana, and ASAP Ferg, to name a few. The rapper's debut album was met with incredible success, debuting at No. 1 on the Billboard 200 chart and being certified double platinum. Rocky kicked off 2015 with the release of "Lord Pretty Flacko Jodye 2 (LPFJ2)," to be included in his second studio album, At. Long. Last. A$AP. Then, the ASAP Mob encountered tragedy with the untimely death of the rapper's longtime friend, ASAP Yams. 
Following a three year gap between projects, ASAP Rocky released his third studio album, Testing. The project was met with positive reviews, although it couldn't hold up to the success of his previous albums. Outside of music, ASAP Rocky has also made a name for himself in the fashion industry. In between albums, Rocky has quite a few big-name collaborations under his belt with brands like Stussy, Salvatore Ferragamo, Dior, and Adidas. 
Recently, ASAP Rocky has been romantically linked with Rihanna. News of the potential partnership has been followed by months of speculation and rumors that the two have been seeing each other. Neither ASAP or Rihanna have confirmed the news, but in a two-part videos series for Vogue, their chemistry seemed to suggest the pair are more than just friends.