Off-White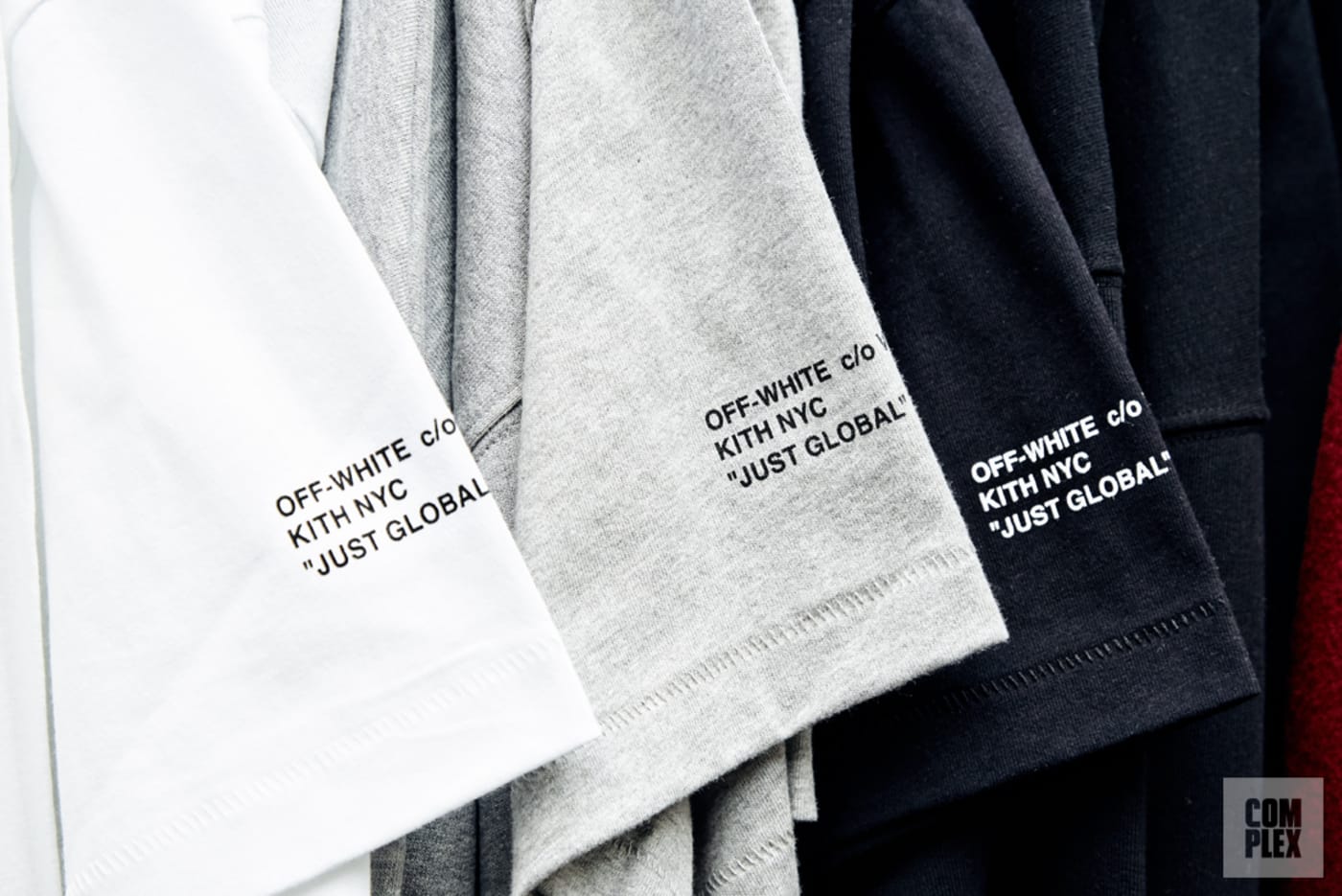 After creating Pyrex Vision, a young, up-and-coming Virgil Abloh would aim to put form to "the gray area between black and white" by discontinuing that venture to create his premium streetwear brand Off-White, which he founded in 2013. The line has now become one of the leading forces in the constant evolution of high-end streetwear. 
DJ and designer Abloh, who is also the artistic director at Louis Vuitton, interned at Fendi and worked as the creative director of Donda, Kanye West's creative content company before lauching Off-White's first official collection at Paris Fashion Week in 2014.
Skewing the already muddied lines between streetwear and luxury high-end fashion, Off-White plays with simple aesthetics. Thriving on minimalism, it distinguishes itself through design elements like its signature quotation marks, bright orange zip ties, and arrow motif. With varied collaborations including the "The Ten" sneaker collection with Nike, to a furniture line for IKEA, which includes the coveted blue rug emblazoned with text that reads "Keep Off," Off-White has continued to reinvent itself. 
Each new collection creates another pillar for the brand to build on. Off-White x Nike sneakers have become the new craze for sneakerheads and usually land a spot on Complex's best sneakers list. They've joined forces with Converse, Nike, and Air Jordan to create a variety of different models based on classic sneakers. Off-White clothing oversized fit withits signatre prints and bright yellow caution tape inspired belts. More recently, Off-White has moved into fine and Abloh debuted a bevy of concepts and designs at the Museum of Contemporary Art in Chicago for his first solo art exhibition. Off-White has also collabed with celebrities including Serena Williams on a pair of sneakers, Playboi Carti on merch, and Takashi Murakami on apparel.
Off-White continues to flourish because it cannot be defined as one thing. It diverges from the traditional paths of streetwear and luxury high-end to create a lane all its own. If Abloh has shown us anything through Off-White thus far, it's that the future of premium streetwear fashion is in "QUOTES."