In 2015, Tracey Mills, a designer and former creative collaborator of Kanye West, got into some legal trouble over his brand, VENUSxMARS. As he tells it, the designer of swimwear label VENUS disputed the name of his label. "That was crazy to me," he says now. Mills was forced to fold VENUSxMARS. "My lawyer told me I had to shut the brand down until I could figure out if I could legally use the name," he explains. "[VENUSxMARS] was popular, but it wasn't anywhere near where I wanted it to be. So that put a little wrench in my creativity."
"But I didn't want to have to work for someone else and work on their vision," he adds. "I still do that—I consult with Kanye, Rihanna, and have my consulting company Beyond Mars—but I wanted to do my own thing. How I was gonna get it out, I didn't know, but I knew I had to create."
Last week, Mills launched a new brand called Visitor on Earth, which according to him, is the "evolution of me as a designer." The first "chapter" (Mills doesn't like to use the word "collection") includes logo less, futuristic, unisex pieces in earth-inspired colors: cotton T-shirts, a ¾ sleeve crewneck sweatshirt with split hem and a strap hanging on the bottom left side, pants made from waxed cotton, a hoodie with open sides and double D ring straps, and a lightweight quilted jacket (which will be available soon).
"growing up abused you didn't love yourself, you didn't like who you were. the only thing that gave me confidence was dressing fresh."
According to Mills, the name for the brand came from his lifelong fascination with sci-fi, specifically Star Wars, Star Trek, and The Jetsons. The moniker also speaks to a larger mission he's trying to accomplish with Visitor on Earth: "With everything that I design, I have to have a message," he says. "Visitor on Earth is about understanding that we're here for a common purpose and that's to rehabilitate this planet. We're all visitors on our planet."
Mills didn't always want to become a designer. Born in Los Angeles, he moved to Chicago with his mother after his parents divorced when he was a year old. As a child, he was interested in the arts and was accepted into art schools. "My mother would tell me that I could draw really well," he recalls. But at 10 years old, he moved back to L.A. and became fully immersed in basketball. "There was nothing you could do in the household but basketball," he explains. "It was all my father talked about, all he watched, all he preached." He also had an older brother, Chris Mills, who played for the Cleveland Cavaliers. "He was a basketball star already when I came to L.A. and he played in the NBA in the '90s to early 2000s, so basketball was all I knew, all I loved, and all I cared about."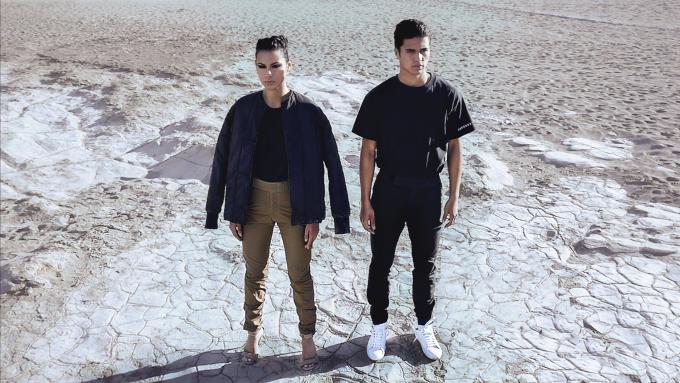 As a child, he was physically and mentally abused at home. But, he says, fashion was his salvation. "I was beaten like I was an enemy instead of nurtured with love and compassion," he says. "I would be beaten with extension cords and told I would be shit but dead or in jail. I truly didn't love myself. I tried to commit suicide. Growing up abused you didn't love yourself, you didn't like who you were," he says, "so the only thing that gave me confidence was dressing fresh."
Mills got his start in the fashion industry at Christian Audigier's Von Dutch brand when he was 23. Audigier hired him as the head of celebrity marketing because he had plenty of famous friends, which Mills notes was the result of having a brother who was an NBA star. "Von Dutch was an outlet for me to utilize my relationships because I was blessed enough to have all these celebrity friends who somehow gravitated towards me," he says. "Christian gave me an opportunity to come into the fashion world with those relationships to help him [with Von Dutch]."
But, Mills adds, "In the process, I learned so much about fashion that my love for design grew." In January 2005, he became vice president of marketing at Ed Hardy, and occasionally helped with design. Throughout his years at both companies, he learned about factories, manufacturing, fabrics, and the ins and outs of clothing design. "I actually grew this passion to design and become a designer because I saw things that I wanted in my closet that I thought were missing," he says. "Christian gave me so much freedom. He was such a blessing in my life. He saved my life."
In 2010, Mills left Ed Hardy. A year later, he began working with Kanye, who he met through mutual friends in L.A. in the mid-2000s, on the rapper's women's line, DW by Kanye West. "He wanted to do his own brand in Paris and gave me the opportunity to learn on a higher scale," he says. "Me going to Paris with him and working with him for years really gave me that push and that information. We would learn from Riccardo Tisci, Anna Wintour, André Leon Talley, and everyone else that would come to our fashion house. Those people gave us confidence, like, 'Your time is now.'"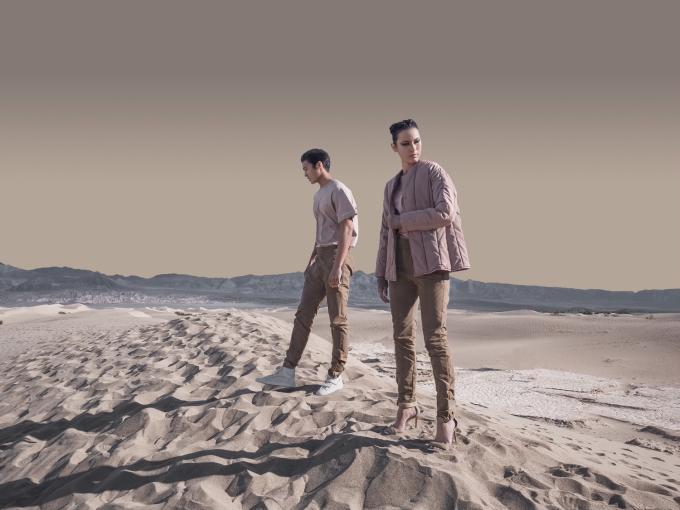 Mills admits that working on a high-fashion women's line was unchartered territory for him, but it made him a better designer. "Being in Paris with Ye, it was a little more serious [because it was a high-fashion women's line]," he explains. "It was almost like you were on a mission to make a change. His approach was like, 'I have to change the game. I have to kick these doors down.' So, working with Kanye I became a little more detail oriented and I really learned that less is more." He remembers being in the office with Kanye one day when former French Vogue editor Carine Roitfeld stopped by. Mills and Kanye had set up a mood board with thousands of images that inspired the woman they were designing for. "Carine came and started ripping pictures off," recalls Mills. "Me and Kanye just looked at each other like, 'Damn. She's taking every picture off the wall.' It went from a thousand pictures to 10 pictures. She was like, 'Kanye, this is your brand. You have too much going on, edit it down and then you can really see your vision.' In that moment, it clicked: Less is more. That was one of the biggest things I learned."
He continued to work with Kanye, and later wound up collaborating with the rapper on his adidas Yeezy Season line. "One thing I can say about Kanye that people need to know is that this brother will stay up for 20 hours straight to get something right," he says. "He loves what he does, he really does. Nobody could ever tell me this brother wouldn't die for what he does. What I took away from working with him is that if you have a vision, see it through—no matter what. I watch him work and it just pushes me to work even harder."
Mills is currently working on the next chapter of Visitor on Earth. The line is only available online—a decision he made to avoid being dictated by buyers, retailers, and a fashion calendar. But, he says, he definitely wants to build the brand up. "I would like it to be a fashion house at some point," he says. "I want to be that socket in the wall that every creative young soul with a vision can plug themselves into and amplify themselves. I want to be a voice for kids who don't love themselves and let them know you will come out of this and do whatever it is you desire."