Though Populous' plan to add a massive, futuristic eSports venue to Toronto's Exhibition grounds has been in the works for over a year, city planners have just received a new submission for the project. 
With more details about the design of the area now available, it's looking like the venue will include an enormous LED screen, which will wrap across the south side of the venue. While the exact dimensions of the screen have yet to be shared, it would be viewable to the surrounding neighbourhood and drivers on Lake Shore Boulevard to the south—giving the area an innovative glow.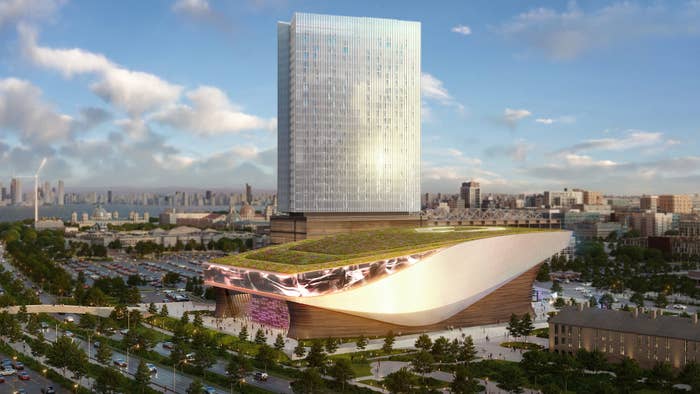 Global design firm Populous proposed the plan alongside OverActive Media (OAM), which is invested in part by The Weeknd and Toronto Maple Leafs star Mitch Marner last February. OAM owns four major eSports franchises, including the Toronto Ultra of the Call of Duty league and Toronto Defiant of the Overwatch League. On top of the arena, the proposed plan includes a 30-storey hotel that will be connected to the 7,000 seater venue.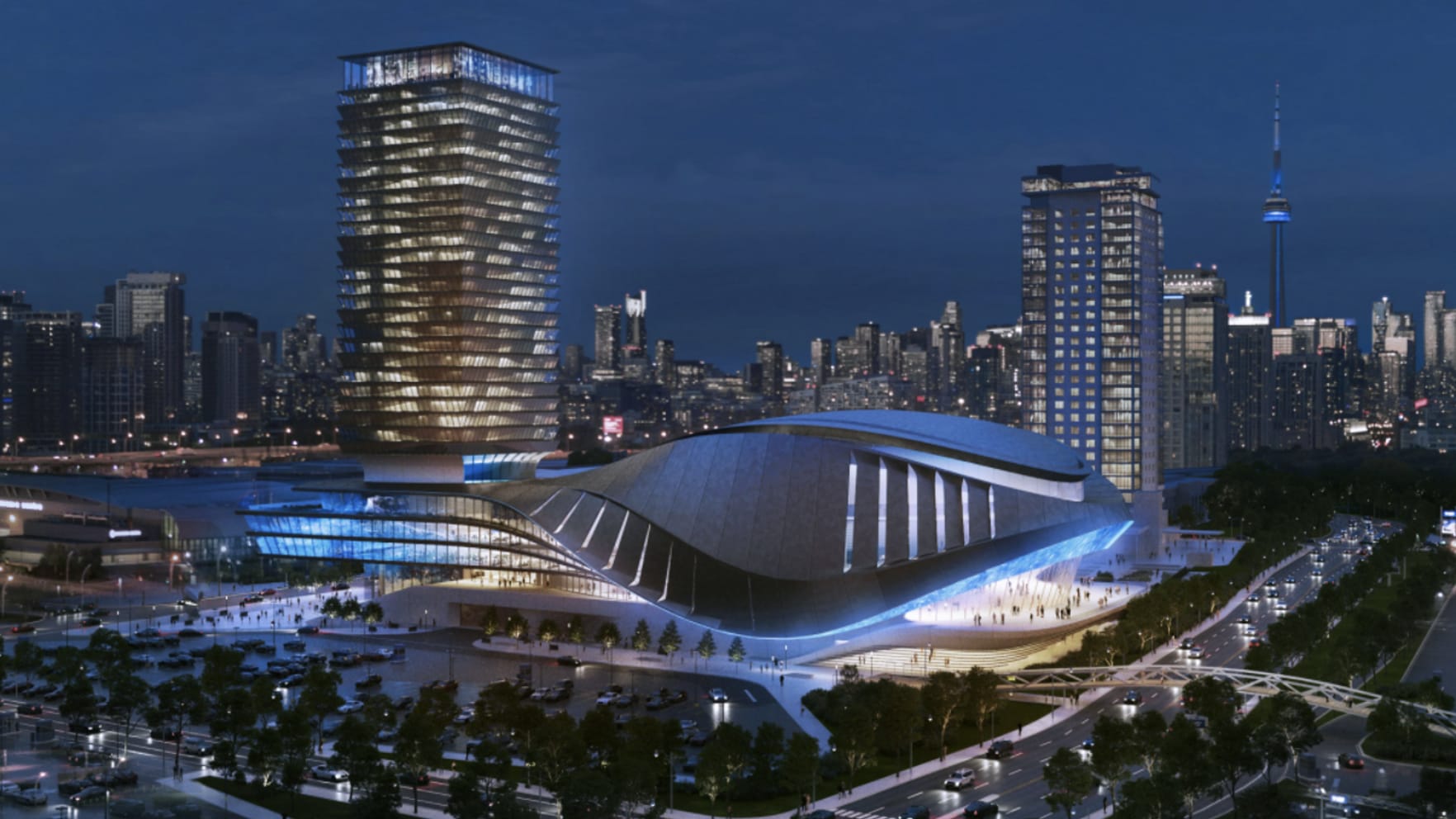 Though the venue will focus on eSports, it will also be used for concerts, speaking events, awards shows, and other large-scale events. The exact size and use for the screen isn't yet known, but it will show off both still and moving displays, and is planned to be a prominent and lively element of the venue itself.
The venue was approved by Toronto City Council in December, according to OverActive Media. The project is set to be completed in 2025.