The Weeknd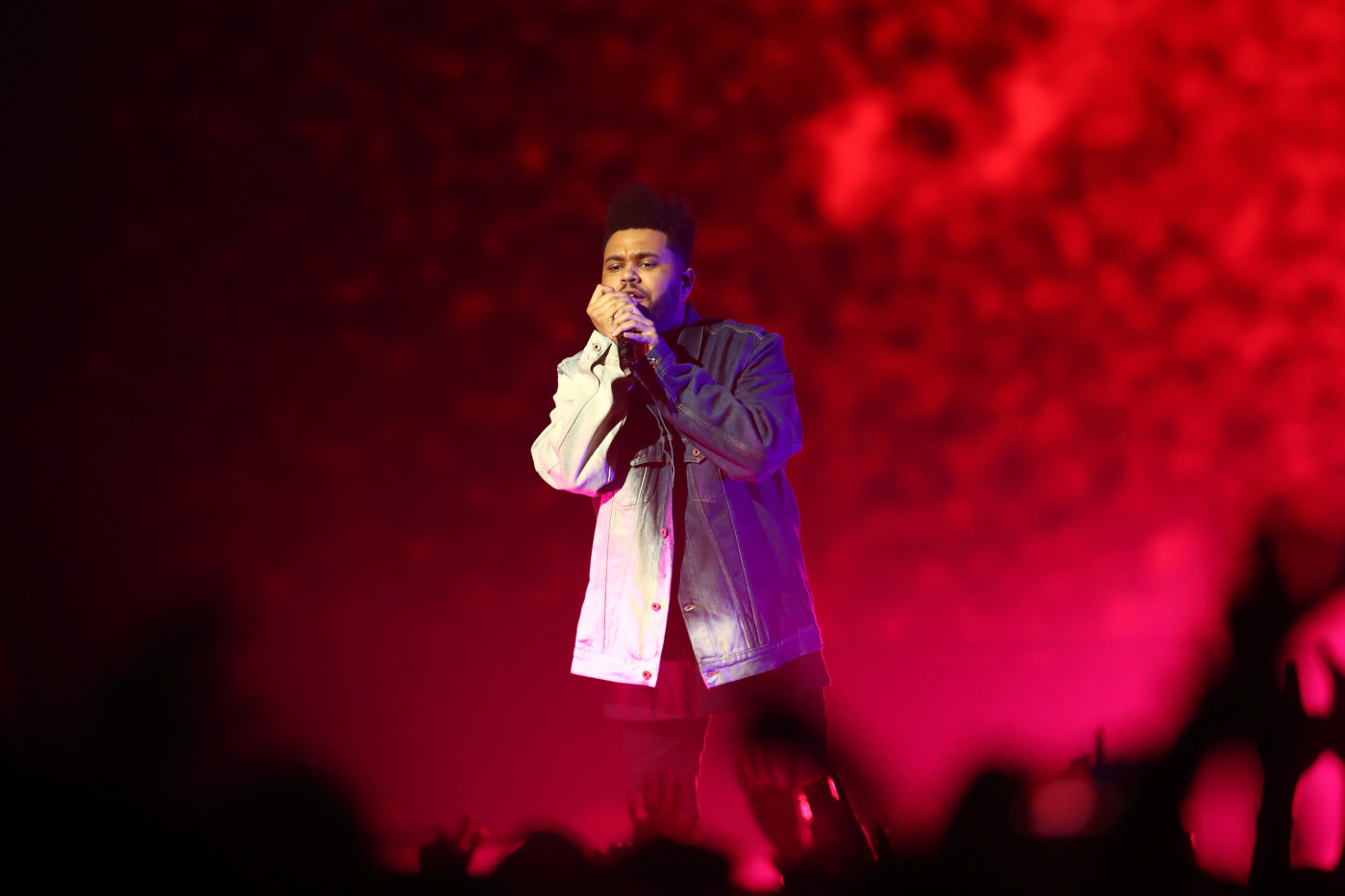 Abel Makkonen Tesfaye was once an anonymous figure. After adopting the pseudonym the Weeknd, he dropped three mixtapes—House of Balloons, Thursday, and Echoes of Silence—which collectively became known as Trilogy, an album that put him on the map. Following the release of the mixtapes, the Weeknd amassed a level of fame that no longer merited anonymity. In 2012, Abel embarked on his first tour of the United States, and began work on his debut studio album, Kiss Land.
Two years passed before he released his sophomore album, Beauty Behind The Madness, a commercial success that included features from Ed Sheeran and Lana Del Rey. Tracks like "Can't Feel My Face" and "Earned It," the latter of which found great success in the Fifty Shades of Grey soundtrack, earned him millions of streams.
From that point on, The Weeknd became an undeniable star. He went on to collaborate with artists like Beyonce, Travis Scott, and Future. He even enlisted the talents of Lana Del Rey for his 2016 album, Starboy, a project that boasted chart-topping songs, like the infamous "I Feel It Coming."
The 29-year-old singer is now coming off the heels of the release of My Dear Melancholy in 2018. He gave fans a glimpse back at the Trilogy-era Abel during his 2018 Coachella performance. It was a pivotal moment for the singer, combining his newfound fame with the classic themes that thrust him into the spotlight in 2012: sex, drugs, and heartbreak (he often pulls from his experience in relationships with Selena Gomez and Bella Hadid).