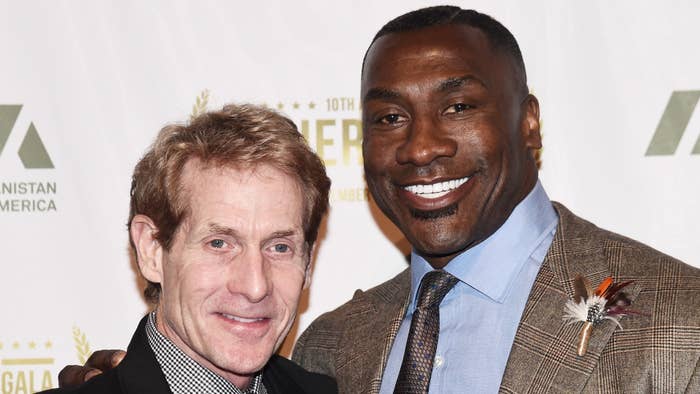 Shannon Sharpe has liked a few tweets targeting his former FS1 co-host Skip Bayless, one of which notes their "progressively" worsening relationship amidst Sharpe's departure from the show.
The New York Post had previously reported on Wednesday that Sharpe had reportedly reached a buyout agreement with Fox Sports, with sources telling the newspaper that his final show will be next month after the end of the NBA Finals.
The Post added that Club Shay Shay, the podcast hosted by Sharpe, will also cut ties with the network.
While Sharpe himself hasn't confirmed his departure, he liked two tweets targeting his former co-host, one of which compared him to the comedian musician Weird Al Yankovic.
"@FS1 keeping @RealSkipBayless and losing @JennyTaft @ShannonSharpe is like a music promoter keeping Weird Al Yankovic but getting rid of Lady Gaga and James Brown," the first tweet read.
The other read, "Their relationship got progressively worse over the last 2 maybe 3 years because skip fought for him to be on that show but I feel like skip couldn't stand Shannon succeeding without and that's when skip was taking pot shots on air."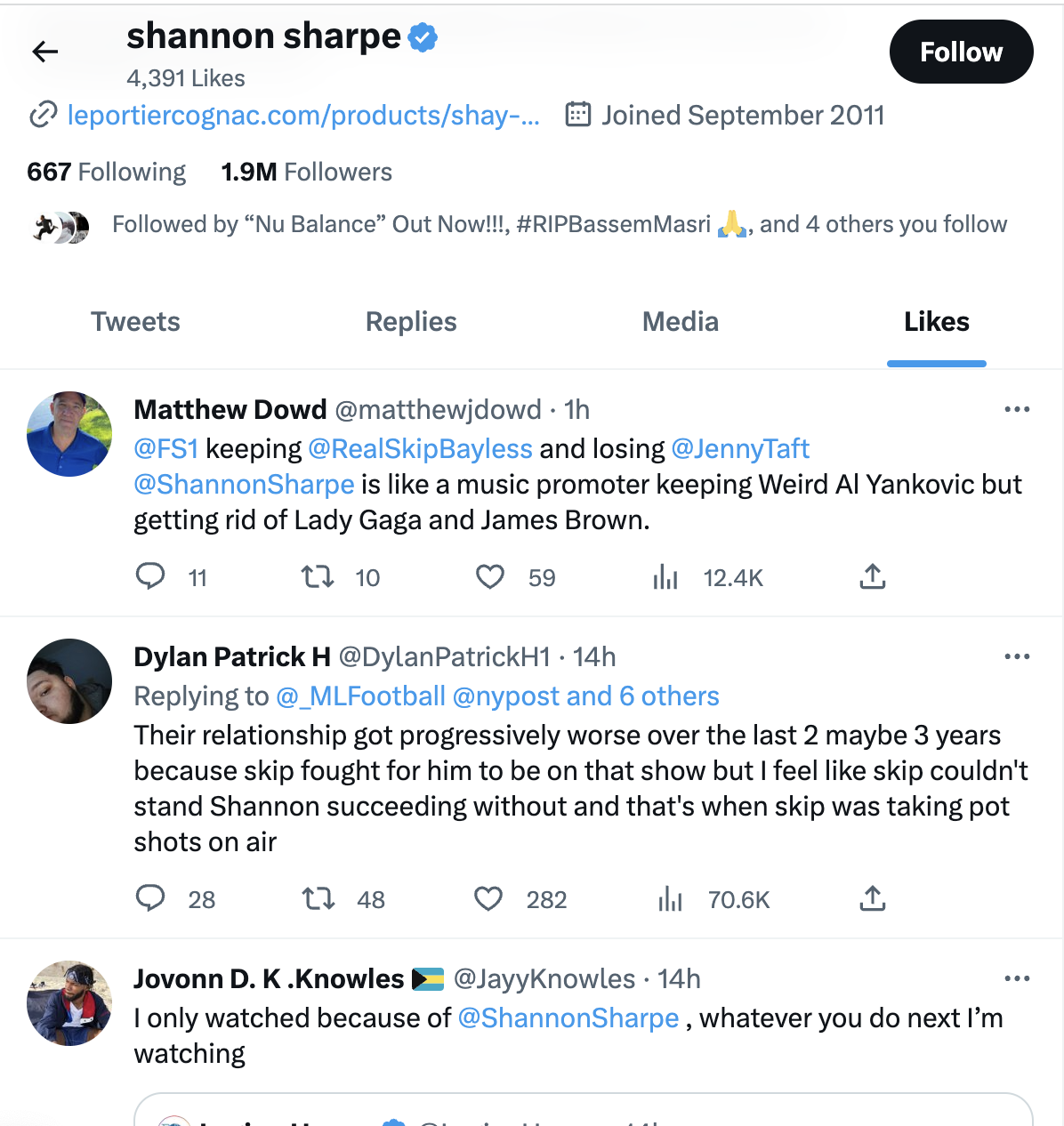 Sharpe and Skip Bayless started Undisputed back in September 2016, months after the TV personality parted ways with Stephen A. Smith on ESPN's First Take. Skip most recently came under fire for a tweet in January that questioned why the NFL would postpone a "crucial" regular season game between the Buffalo Bills and Cincinnati Bengals after Damar Hamlin suffered a cardiac arrest on the field.