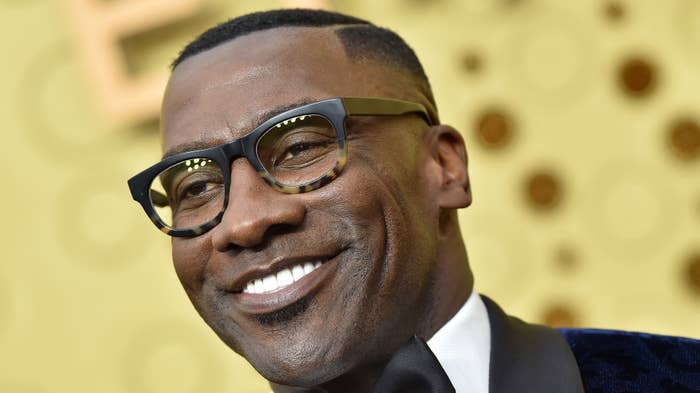 Shannon Sharpe is leaving FS1's Undisputed, according to the New York Post.
Sharpe has reportedly reached a buyout agreement with Fox Sports. Sources tell the newspaper that his final show will be next month, following the conclusion of the NBA Finals.
The Post writes that Club Shay Shay, the podcast hosted by Sharpe, will also cut ties with the network.
Sharpe and Skip Bayless launched Undisputed in September 2016, months after the TV personality parted ways with Stephen A. Smith on ESPN's First Take. Even though the two have had their fair share of heated moments, Skip seemed to cross the line with a tweet in January questioning why the NFL would postpone a "crucial" regular season game between the Buffalo Bills and Cincinnati Bengals after Damar Hamlin suffered cardiac arrest on the field.
The NFL Hall of Famer didn't appear on Undisputed the following day. When he returned, Sharpe made it clear that he was a no-show over the tweet, but Bayless refused to take it down, standing by what he wrote.
Tensions arose the month prior when Skip claimed Sharpe was jealous of Tom Brady because "he's still playing at a high level at 45 when you had to stop at 35." The eight-time Pro Bowler defended his résumé, saying, "You make it seem like I was a bum! I'm in the effing Hall of Fame! I got three Super Bowls!"
Sharpe revealed on Chris "Mad Dog" Russo's SiriusXM radio show in February that he and Bayless spoke privately after "things went over the line."
"The thing that I conveyed to Skip is that, 'Look, we can disagree, but I want the color between the lines. I don't want the disagreements to go outside of the lines,'" he said.