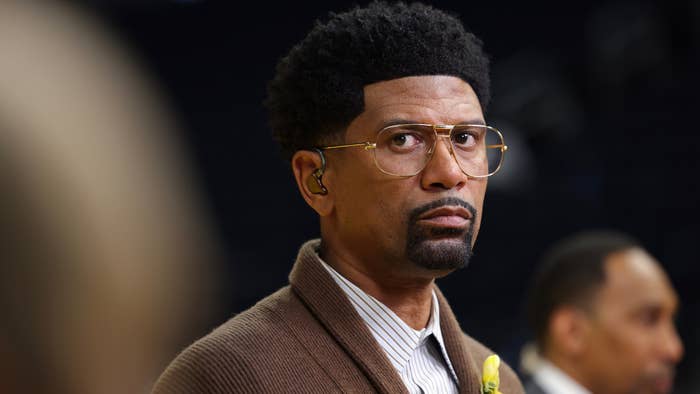 ESPN analyst Jalen Rose raised eyebrows Friday night when he addressed Ime Udoka's cheating scandal and his rumored move to the Brooklyn Nets. Rose reiterated his support for Udoka and questioned why the Celtics staffer who was allegedly involved with Udoka had not been publicly identified.
"We know his name, maybe I'm missing something as it relates to the law, but why we don't know her name," he reportedly said during NBA Countdown. "It's not like she's a minor. I think we should know her name publicly, as well."
The former NBA player apologized for the comments during halftime of the Boston Celtics-Chicago Bulls game.
"I would like to apologize for a comment I made earlier on NBA Countdown," he said. "I questioned why a woman's name who had an alleged affair with Celtics head coach Ime udoka was not made public. After an internal investigation, and it was discovered that she was a subordinate to the head coach, I now understand fully why her name should not be released to the public."
More than a year after Udoka was hired as the Celtics head coach, an independent law firm determined he had an improper intimate relationship with a female Celtics staffer who was also married. Shortly after, the team announced Udoka had been suspended for the entirety of the 2022-23 season because he had violated multiple team policies. 
Udoka addressed the decision in a statement to ESPN in September.
"I want to apologize to our players, fans, the entire Celtics organization, and my family for letting them down," he said. "I am sorry for putting the team in this difficult situation, and I accept the team's decision. Out of respect for everyone involved, I will have no further comment."