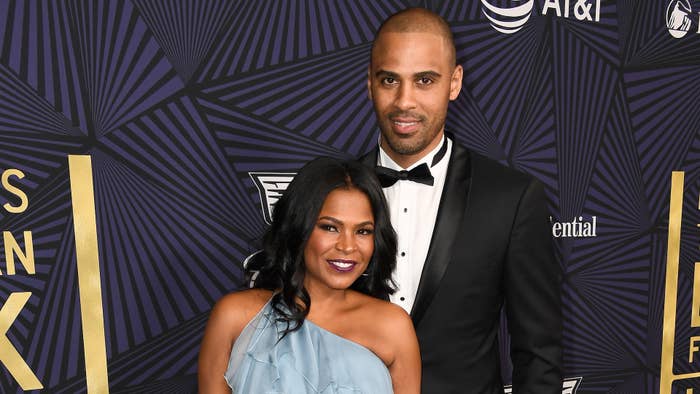 Nia Long's world has been turned upside down following the news of Ime Udoka cheating on her.
According to TMZ, Long moved to Boston just two weeks ago to join Udoka—days before she found out he cheated on her.
Udoka reportedly told Long about his infidelity a few days ago because he knew the story was about to come out. The Boston Celtics discovered his affair with a married team staff member back in July and were set to publicly deal with it shortly.
"The outpouring of love and support from family, friends and the community during this difficult time means so much to me," Long told TMZ, through her rep Shannon Barr. "I ask that my privacy be respected as I process the recent events. Above all, I am a mother and will continue to focus on my children."
Long brought her and Udoka's 10-year-old son Kez to live in Boston, and the couple had allegedly been house hunting. Long and Udoka have been dating since 2010 after meeting through a mutual friend, and in November 2011, the pair welcomed their first child together. In 2015, they got engaged. Long also has a son from a previous marriage, 21-year-old Massai.
In 2021, Udoka was named the head coach of the Celtics. The 45-year-old has now been suspended for the 2022-2023 season due to violating team policies.
Udoka issued a statement on Thursday night, writing, "I want to apologize to our players, fans, the entire Celtics organization, and my family for letting them down. I am sorry for putting the team in this difficult situation and I accept the team's decision. Out of respect for everyone involved, I will have no further comment."