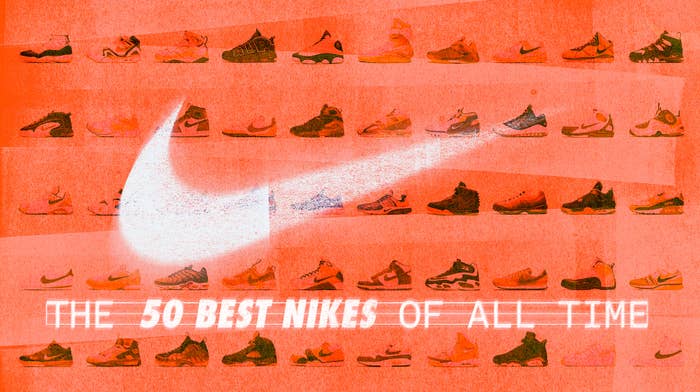 Nike just finished celebrating its 50th year in business and to mark the occasion, we're looking back on the 50 best shoes that helped make the brand the industry titan it is today.
Nike is a company rooted in sport, but one that has transcended pop and street culture alike. Its sneaker catalog simply can't be matched, with pairs that changed the way athletes performed and everyday people dressed. Through a combination of superstar endorsees, masterful design, groundbreaking technology, and clever marketing, Nike has produced some of the most memorable footwear of all time.
Whether it's Tinker Hatfield's Air Jordan 3 design, which essentially salvaged Michael Jordan's relationship with the brand, or Eric Avar's Zoom Kobe 4, a shoe that changed the way people played basketball, there are certain sneakers that were pivotal in the brand's evolution thus far.
To celebrate five decades of the Swoosh, we look back on the sneakers—and the stories behind them—that contributed to its history. These are Nike's most important and impactful shoes, the ones that shaped and continue to shape the brand's legacy. They're shoes that broke ground upon debuting and remain relevant through retro storytelling, both of which were considered when determining the rankings. 
50.
Nike Roshe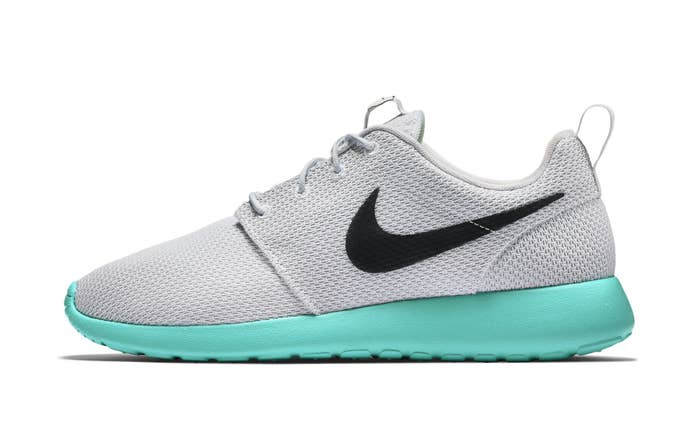 49.
Nike Air Zoom Huarache 2K4
48.
Nike Waffle Racer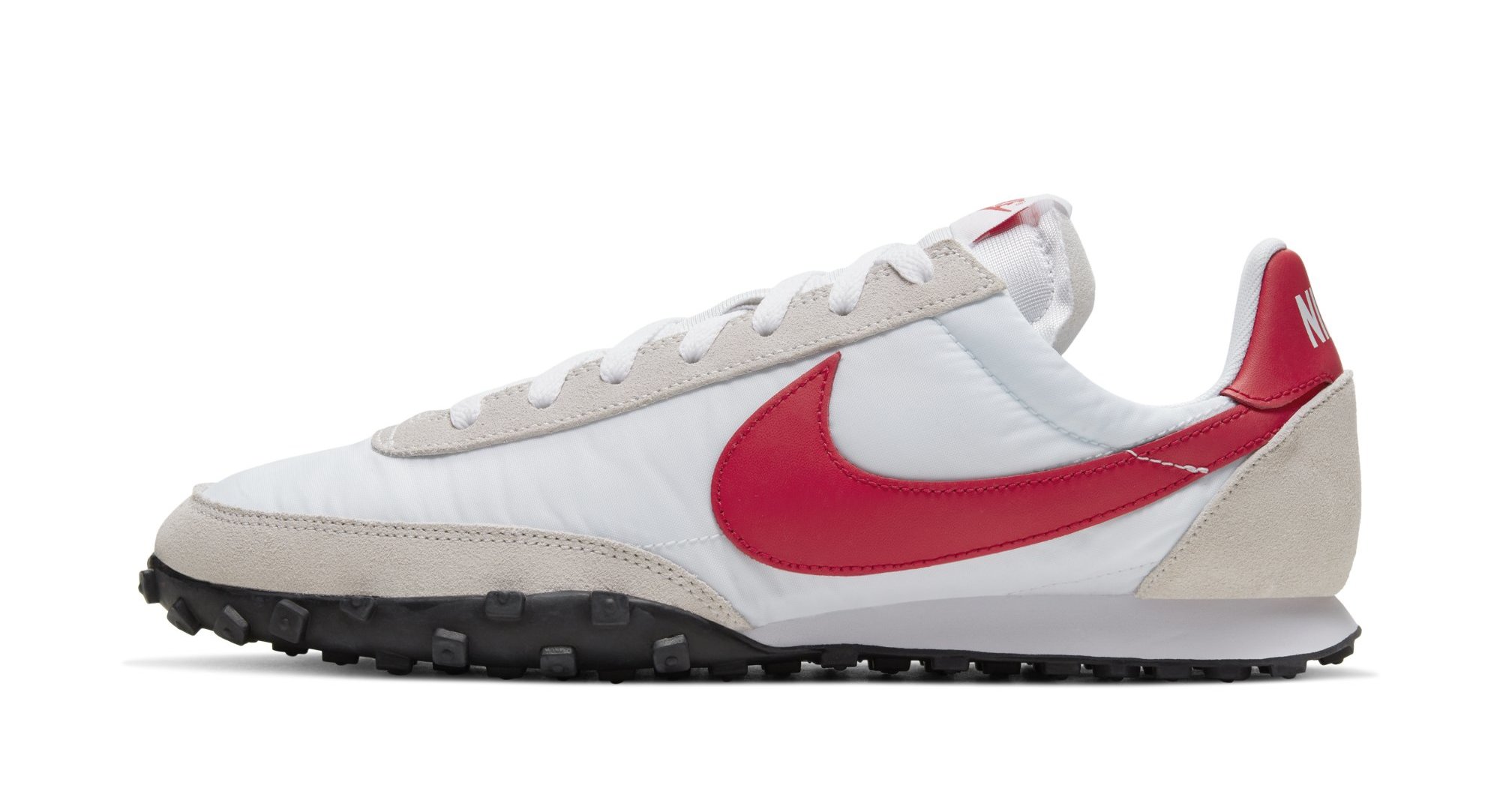 47.
Nike Air Zoom Generation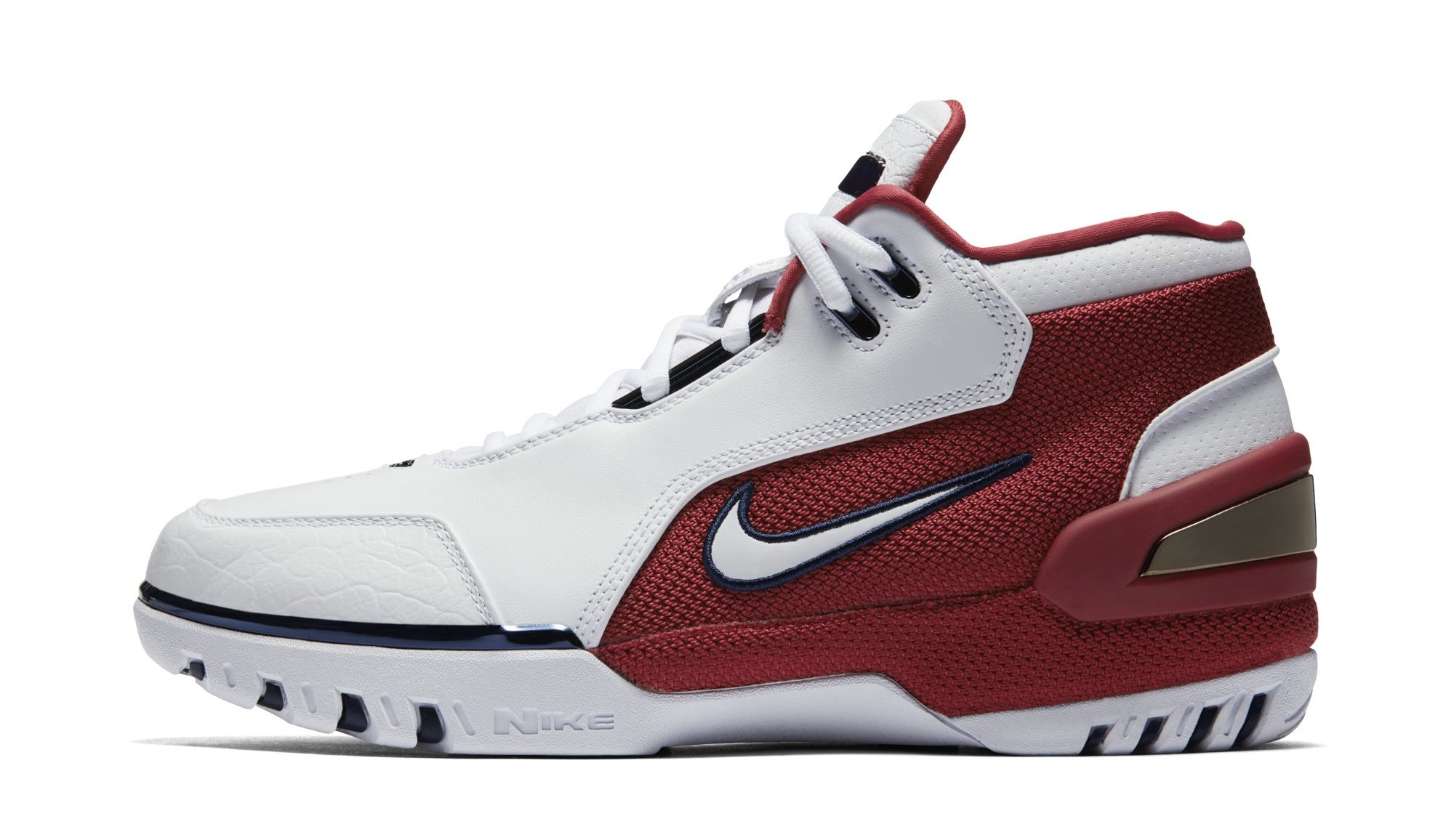 46.
Nike Zoom KD 4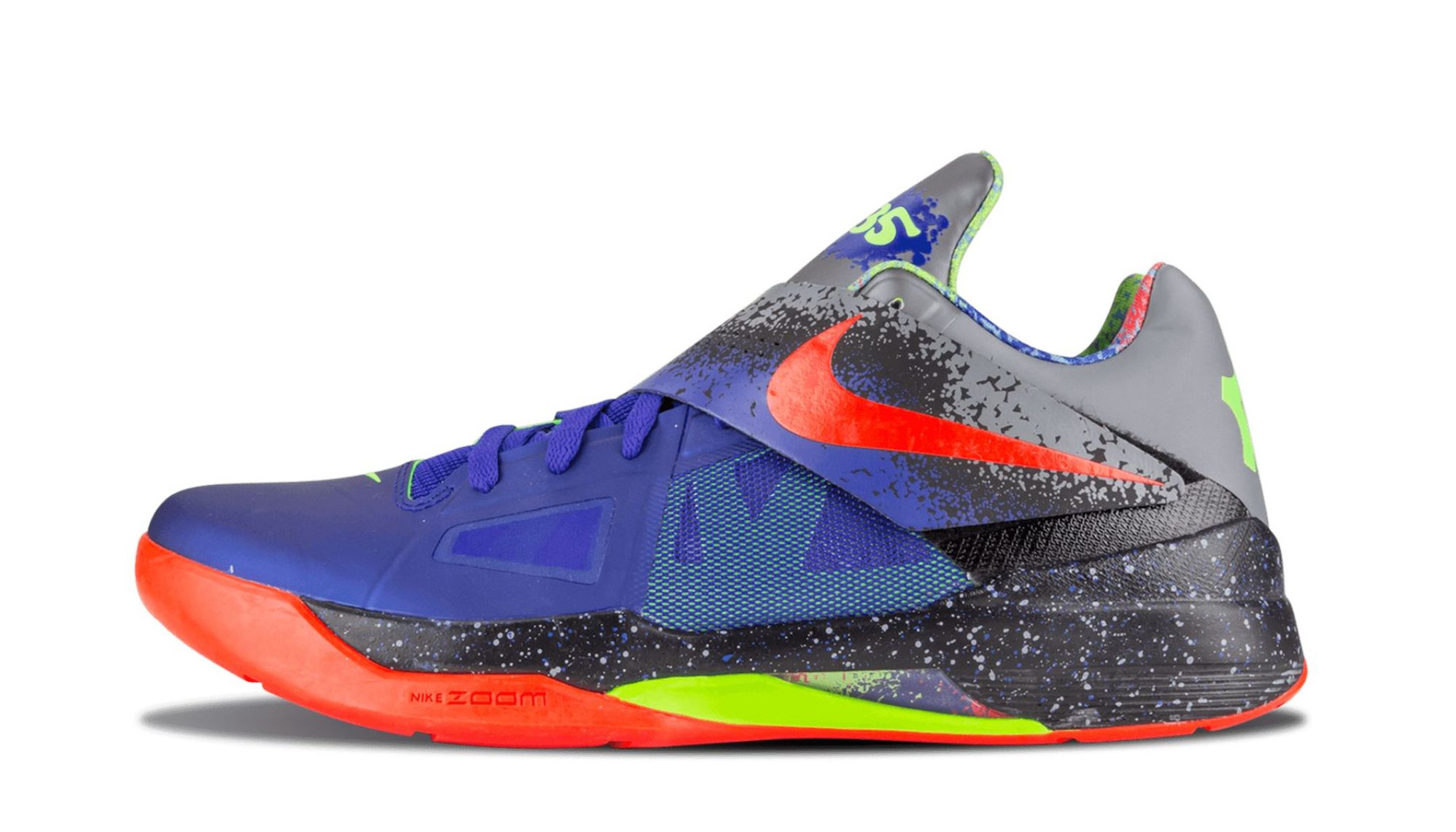 Year First Released: 2011

When the Zoom KD 4 debuted in 2011, it marked a clear shift in Kevin Durant's signature line. Up to that point, Durant was living up to the hype with his on-court play, but it didn't result in many memorable sneakers. The KD 1 and KD 2 were fairly generic mid-tops. The KD 3 made a small stride forward with its sleek upper and handful of appealing colorways like a red "All-Star" model covered in lightning bolts. But the real coming out party for Durant's signature line was the debut of the KD4. Designed by Leo Chang, the pair took a drastic shift from the first three KDs with its low-top design and added adjustable Adaptive Fit strap system across the forefoot.
"The 3 was almost a little bit higher, like a Kobe 4 kind of height. With [the KD 4], we decided to go a little bit lower, and he liked it," Leo Chang told Sole Collector back in 2012. "He loves his shoes to be light and tight. That was definitely something he wanted to continue."
The upgrades didn't result in a dramatic price hike for the KD 4. In fact, the KD 4 was one of the most affordable basketball sneakers on the market at the time. Its retail price of $95 was a budget-friendly entry point for hoopers and KD fans alike, especially considering other signature models at the time from Nike's other superstar athletes like LeBron James and Kobe Bryant were retailing at $170 and $150, respectively.
If the low price point and intriguing new design weren't enough, the colorways that graced the KD 4 are what truly cemented its place in Nike Basketball history. Standouts included the "Weatherman;" a green pair complete with doppler radar graphics on certain panels inspired by the occupation KD would have chosen had he not been a pro basketball player, "NERF;" which pulled inspiration from the nostalgic toys and even came packaged with its own mini hoop, and an all-silver pair with a galaxy liner that was part of Nike Basketball's iconic 2012 All-Star Weekend lineup. Themes like the "Aunt Pearl," an homage to KD's aunt who passed away after battling breast cancer, were introduced on the KD 4 and are still used annually. The KD line is currently on its 15th installment. Nothing has come close to the success and popularity of the KD 4. –Mike DeStefano
45.
Air Jordan 8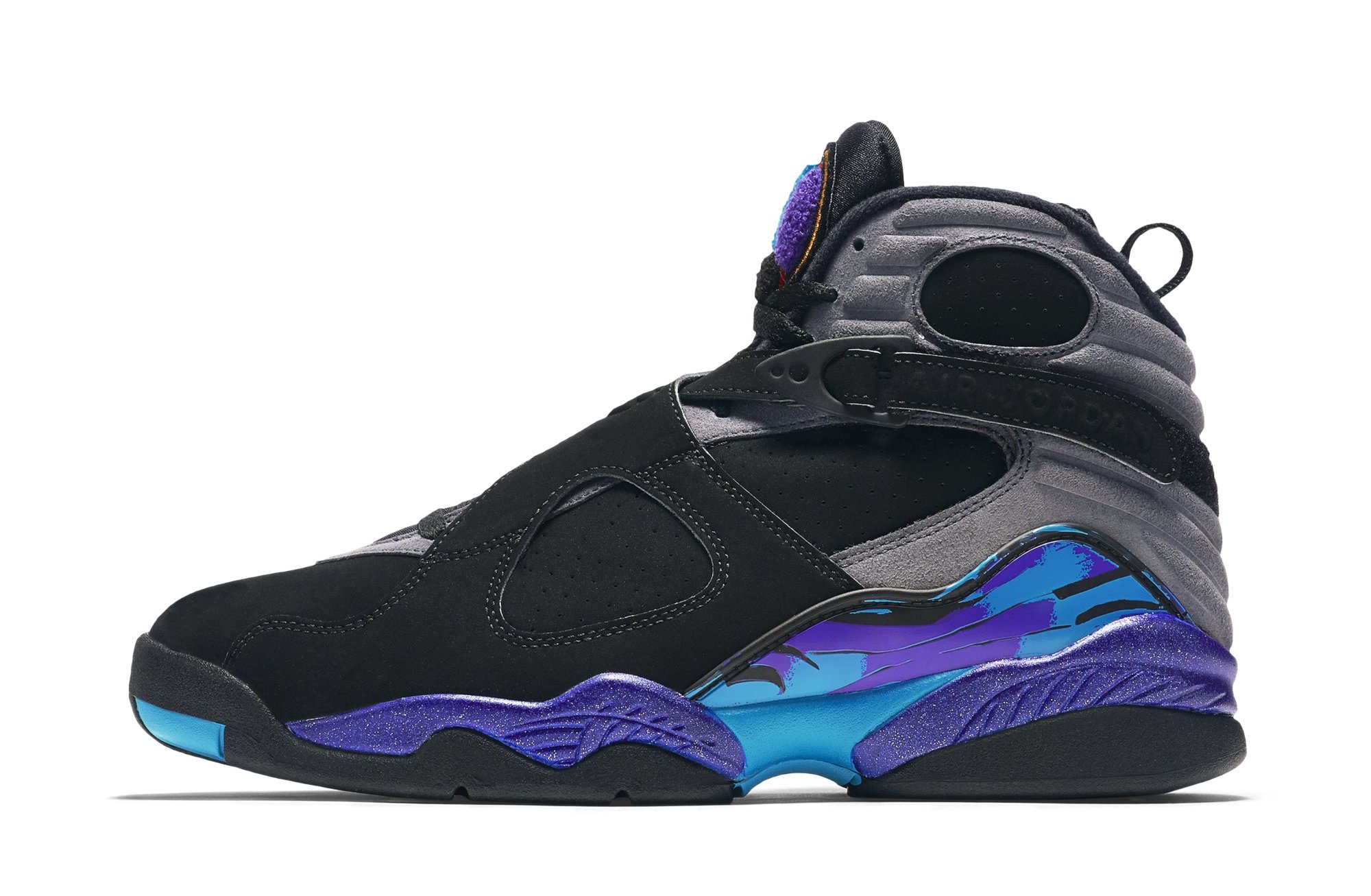 44.
Nike LeBron 7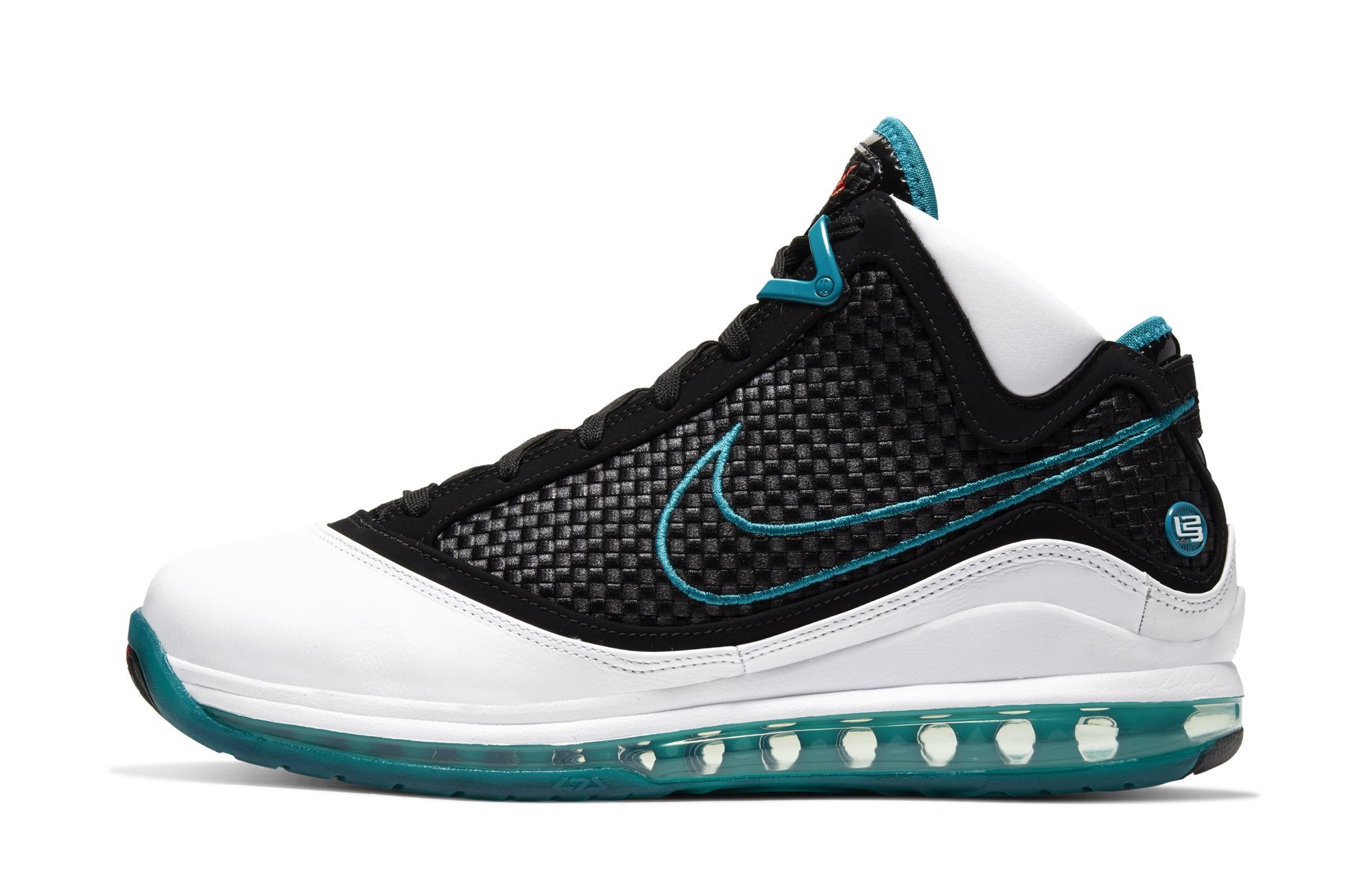 43.
Nike Air Max 180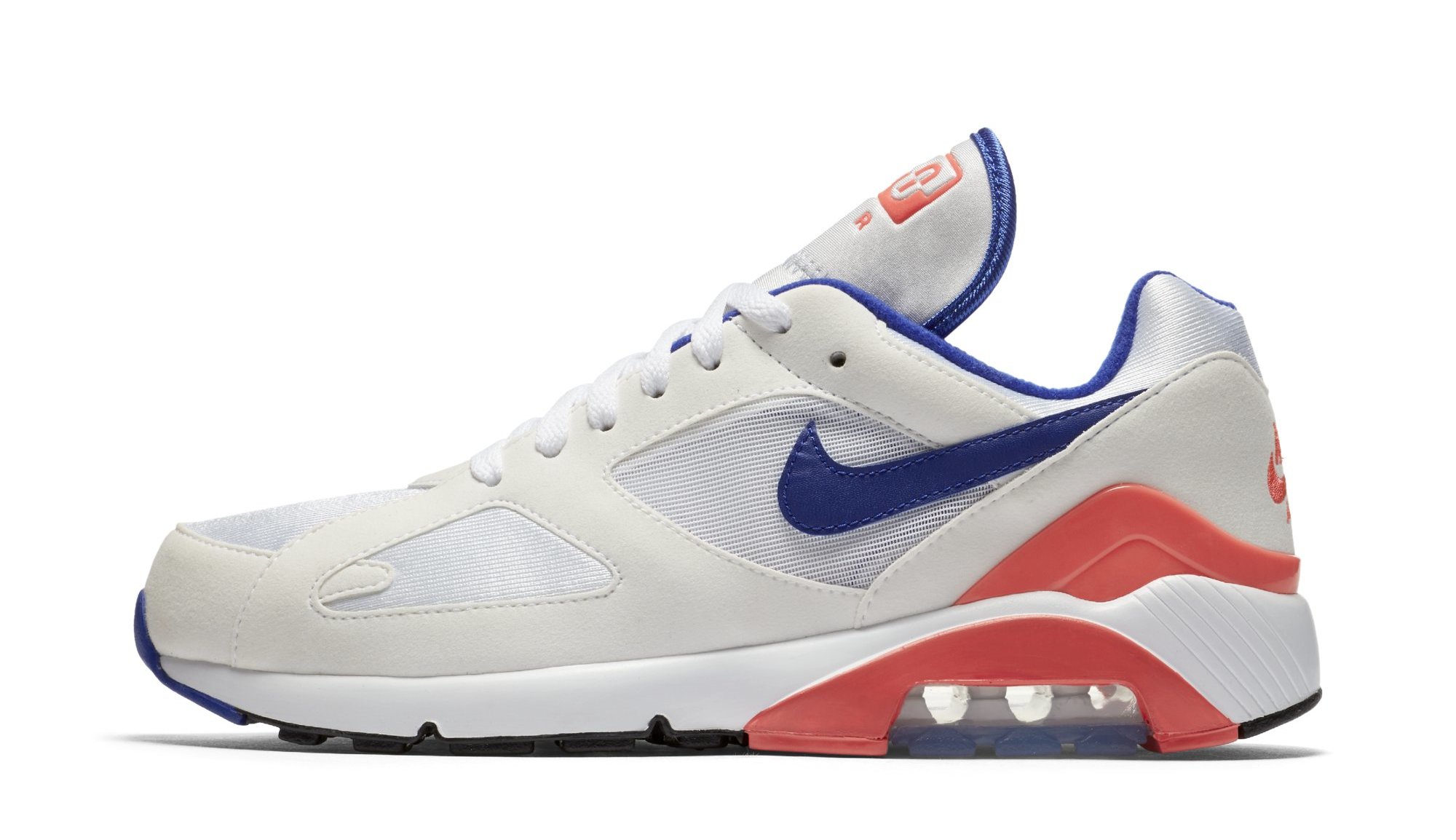 42.
Nike Zoom Fly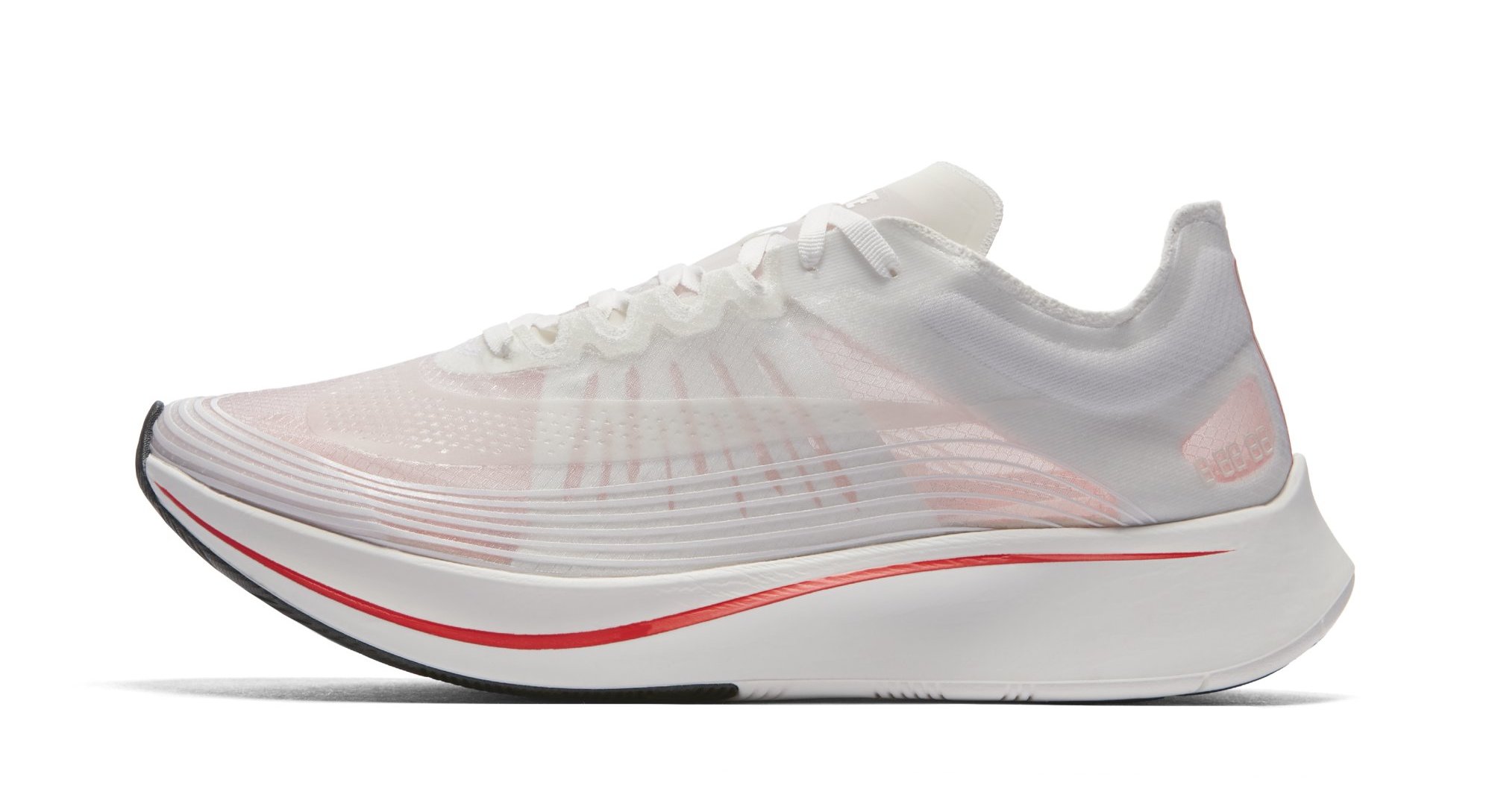 41.
Nike Air Max Penny 1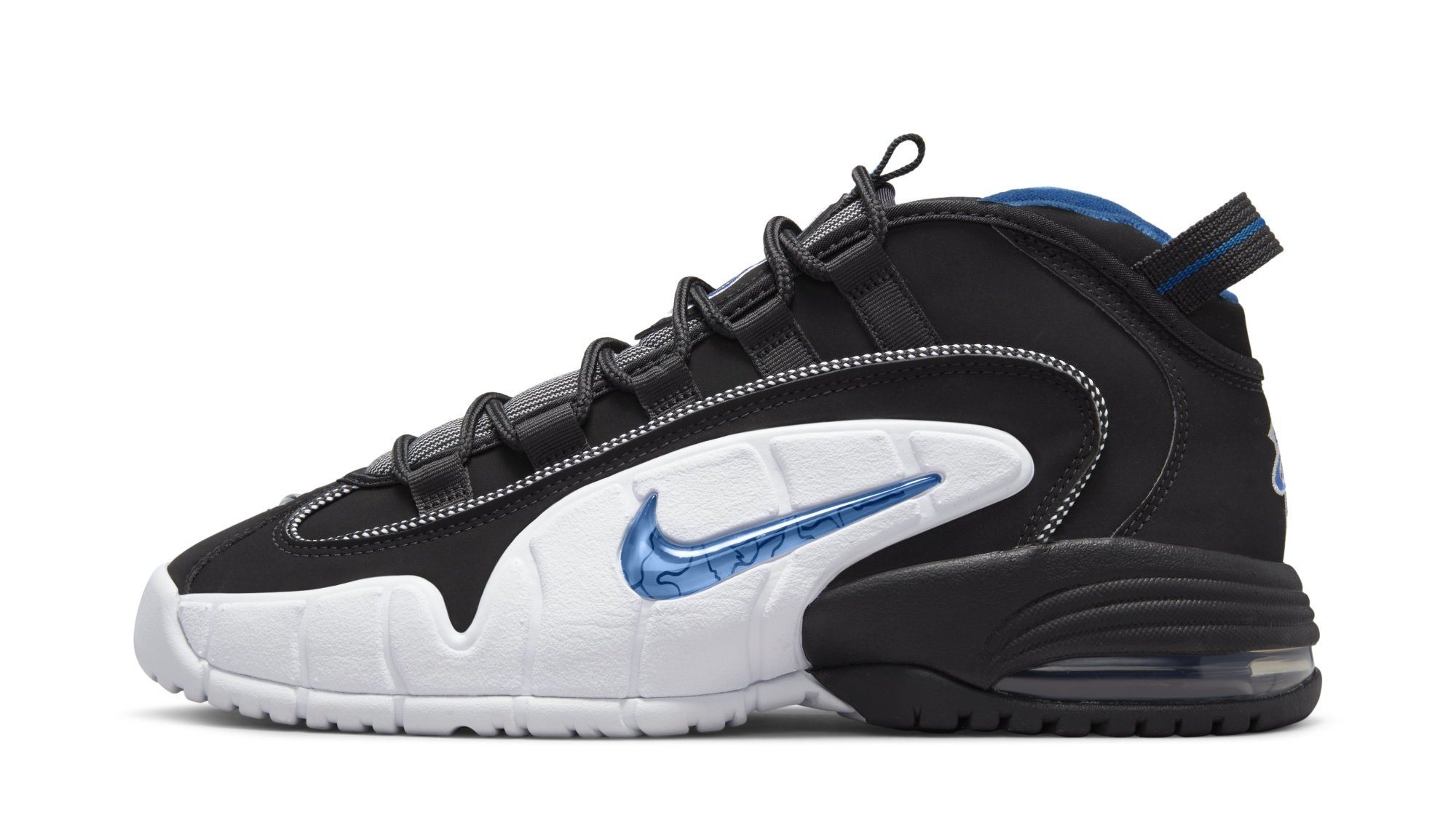 40.
Nike Air Griffey Max 1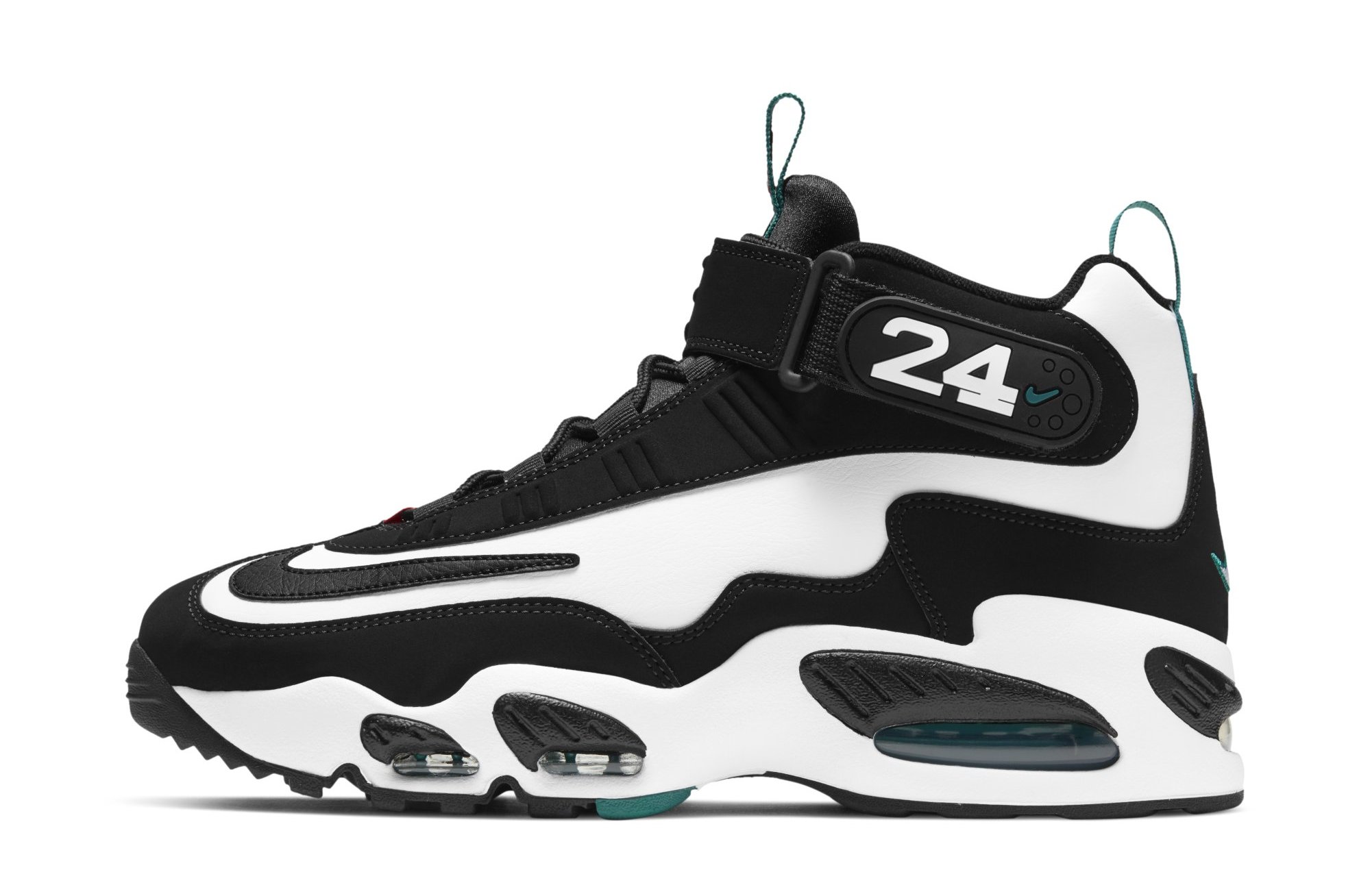 39.
Air Jordan 13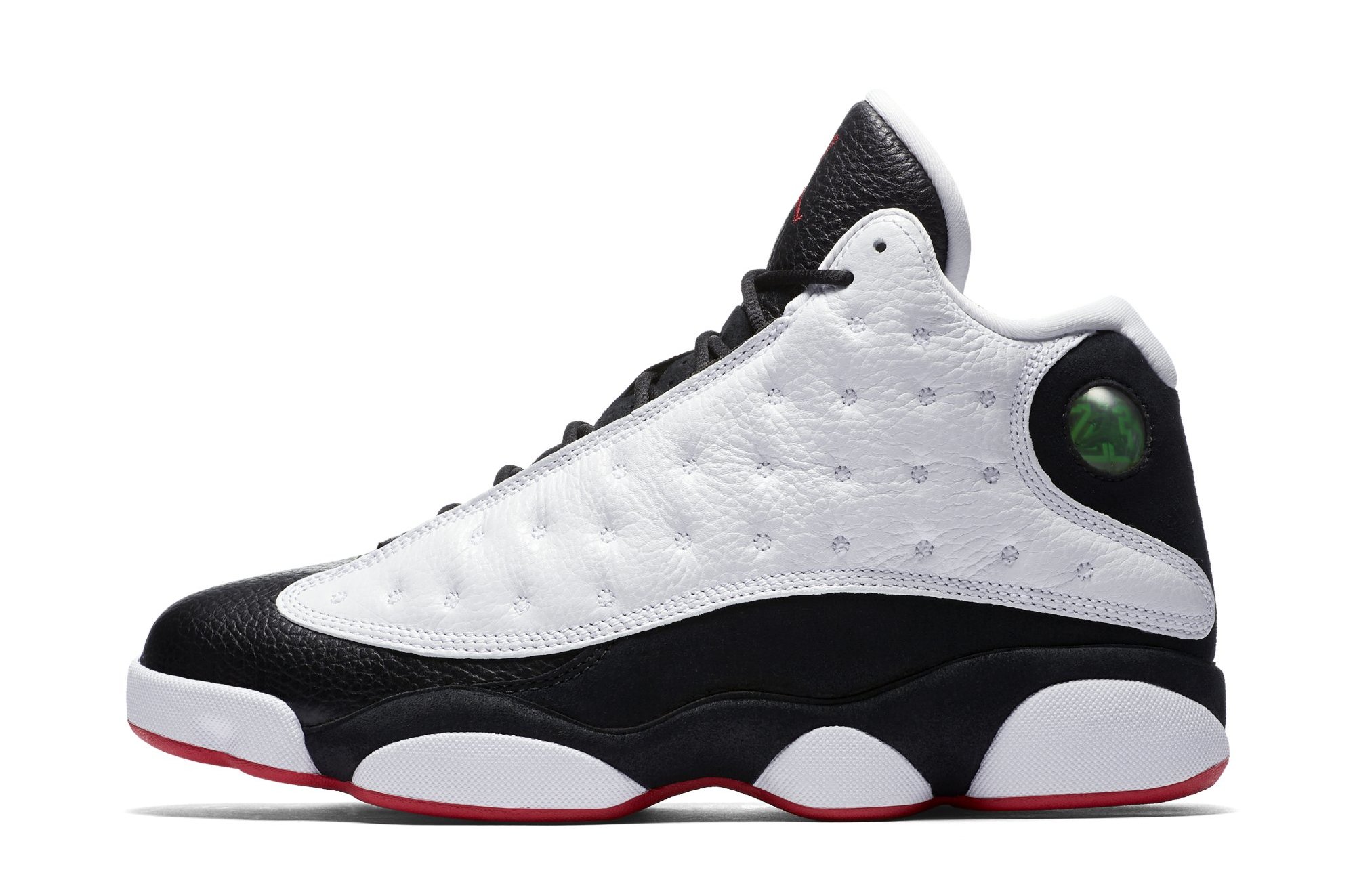 38.
Nike Pegasus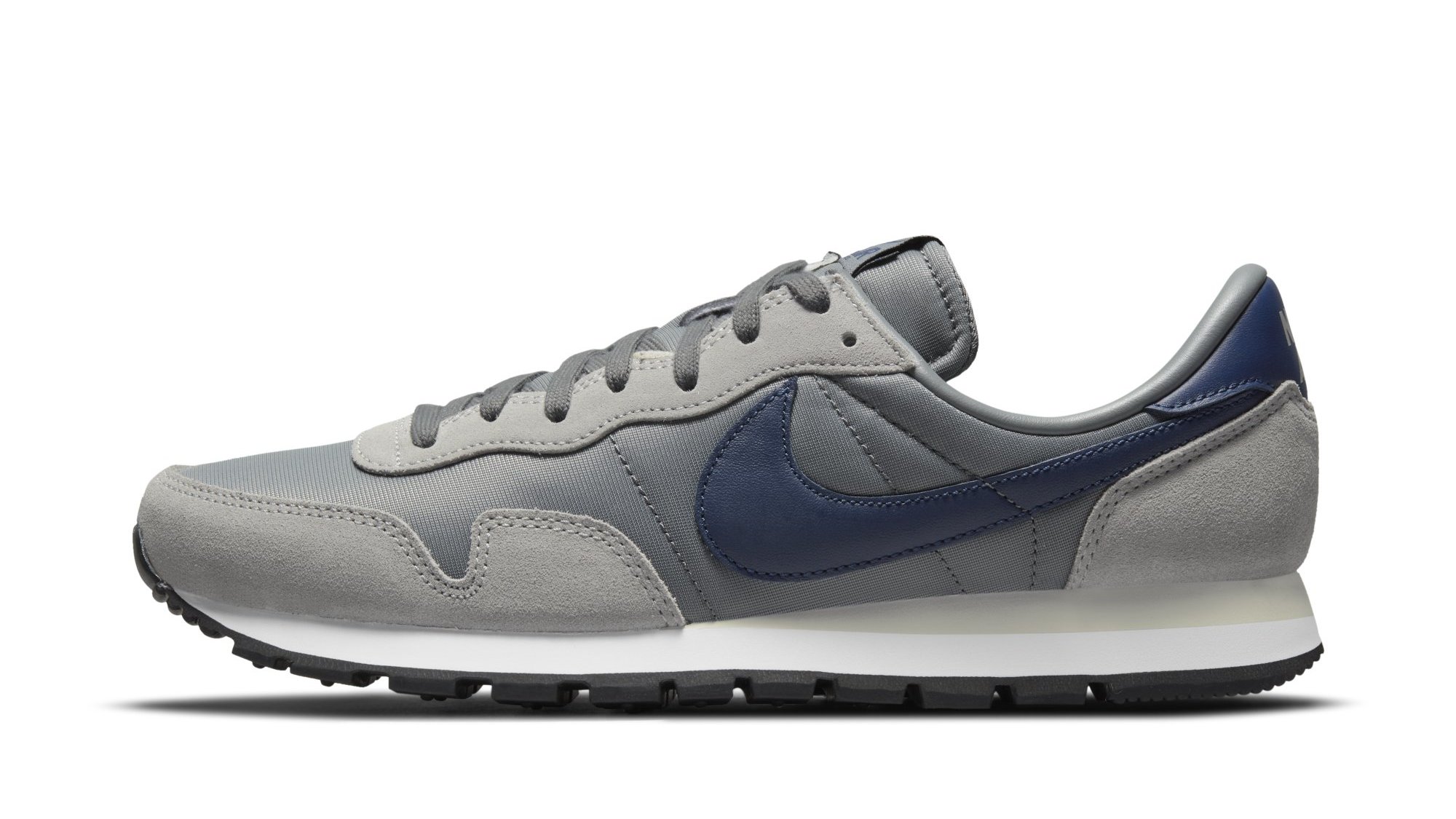 37.
Nike Flyknit Trainer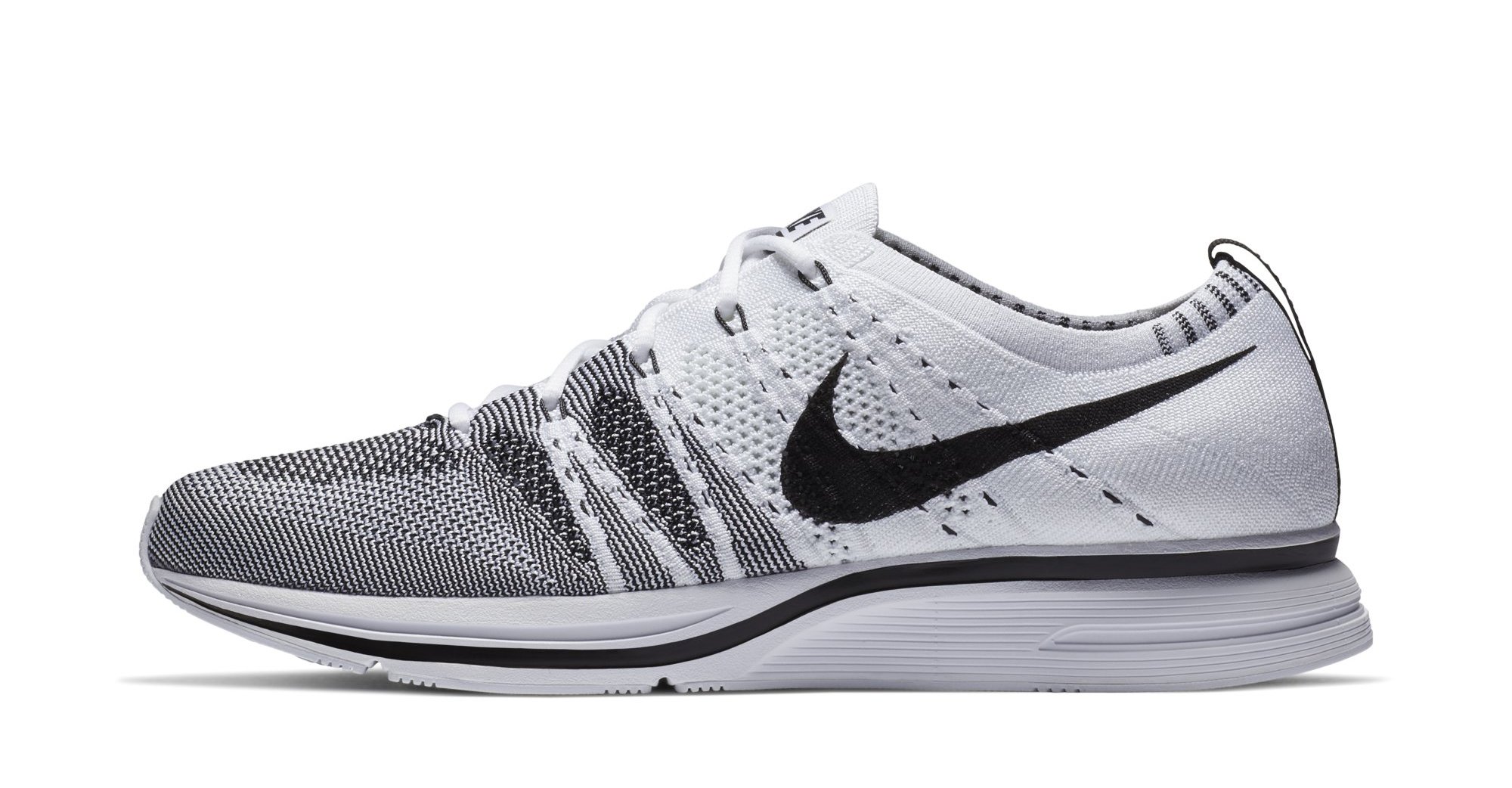 36.
Nike Free Run 2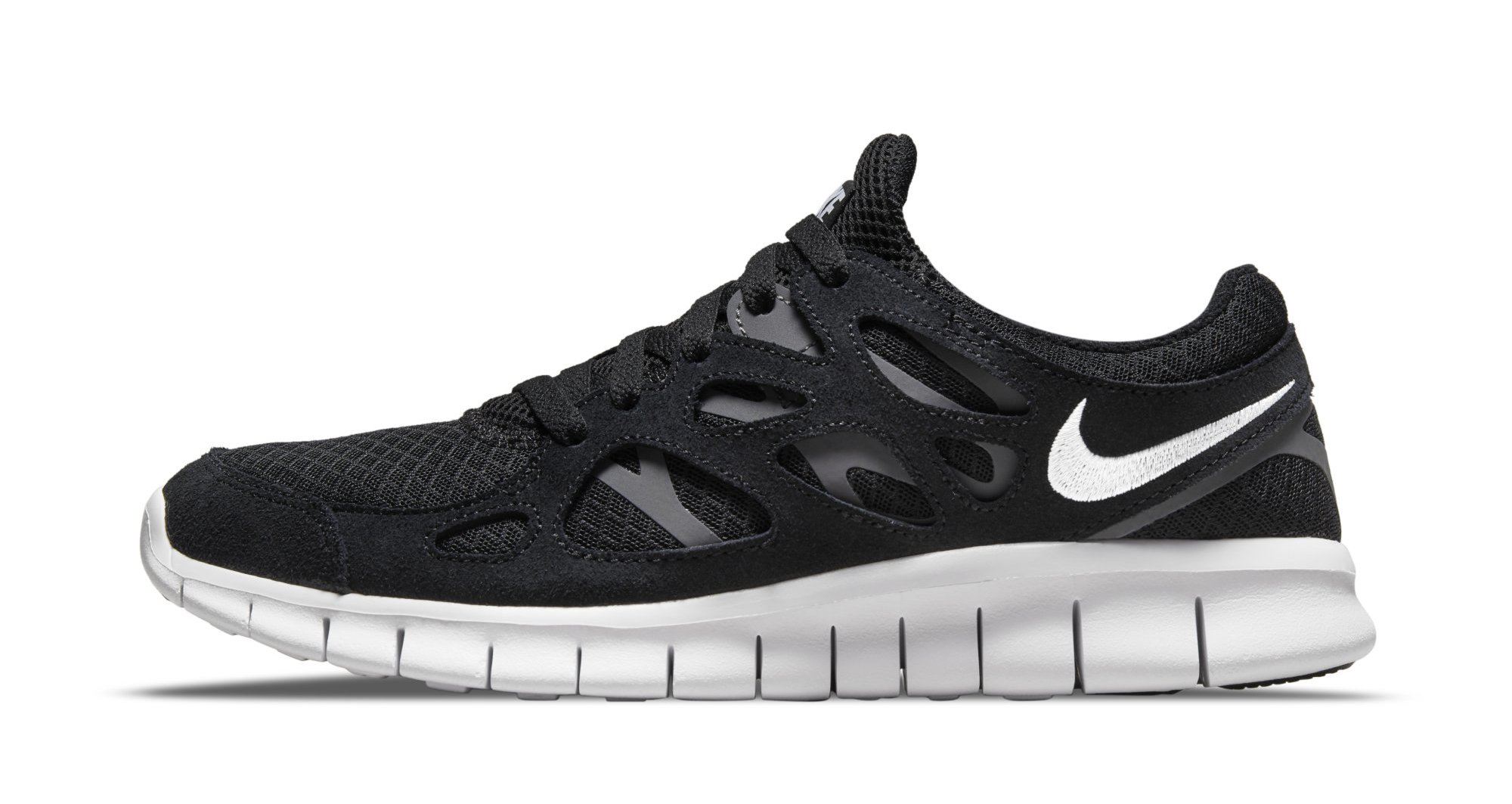 35.
Nike Hyperdunk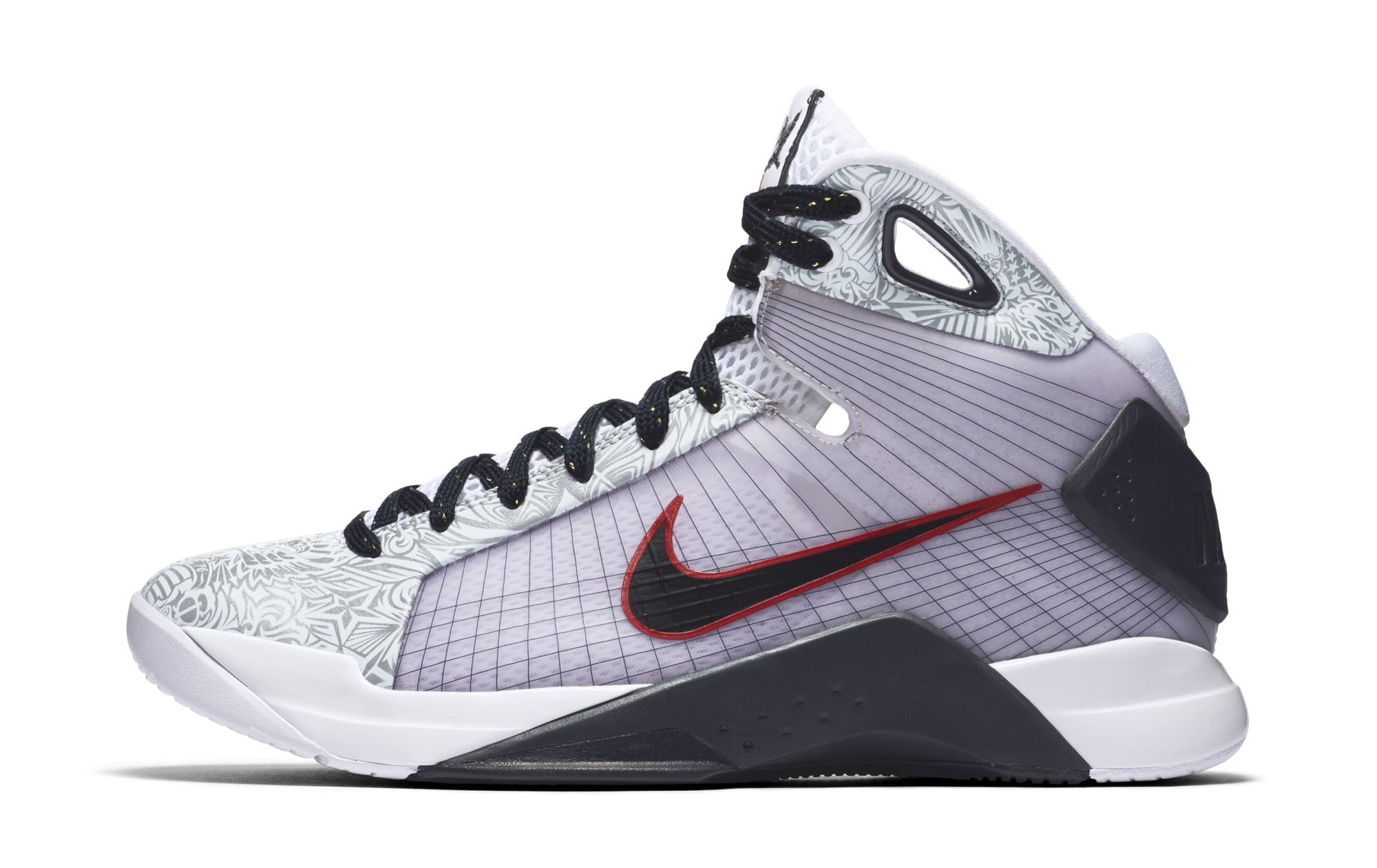 34.
NikeCraft Mars Yard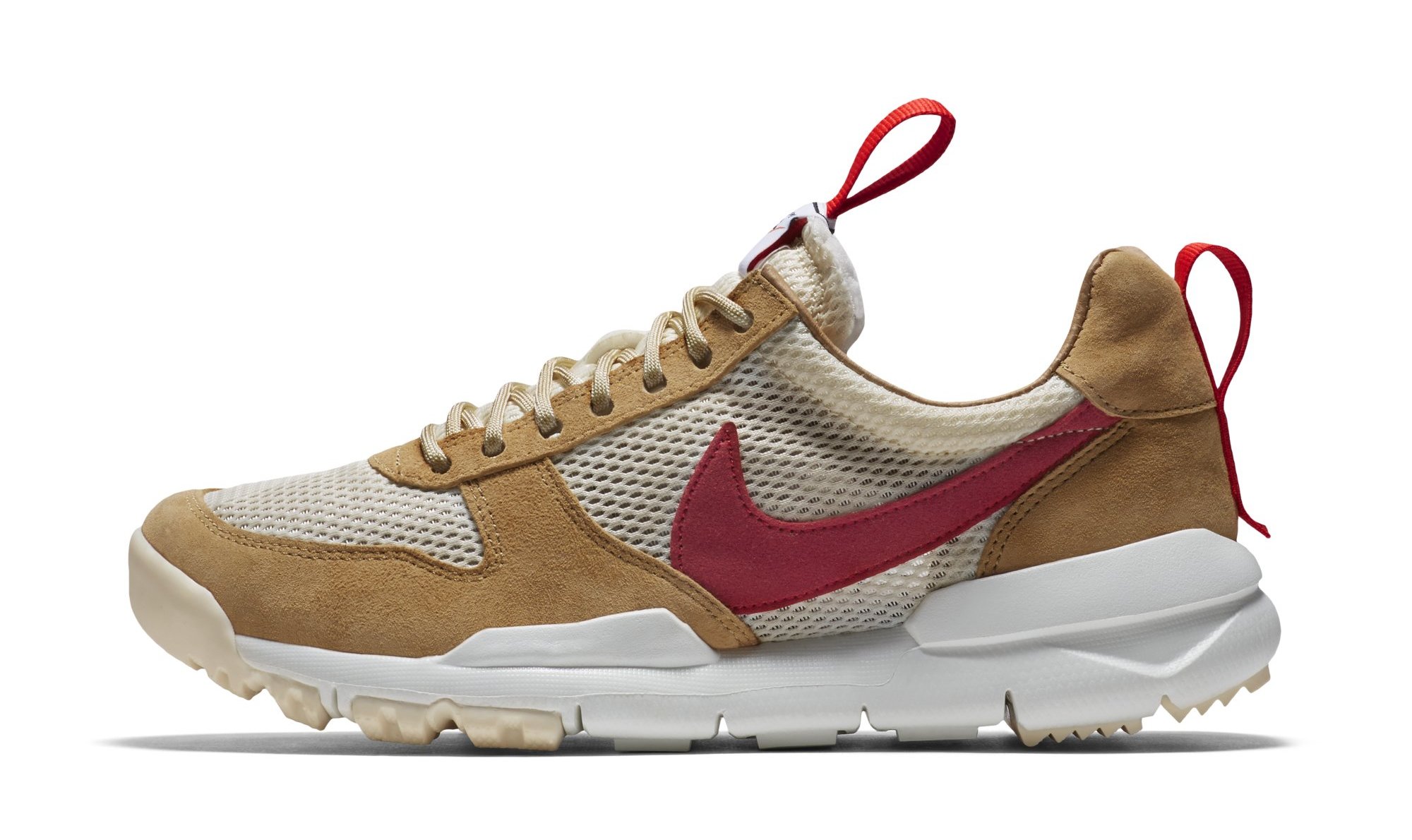 33.
Air Jordan 7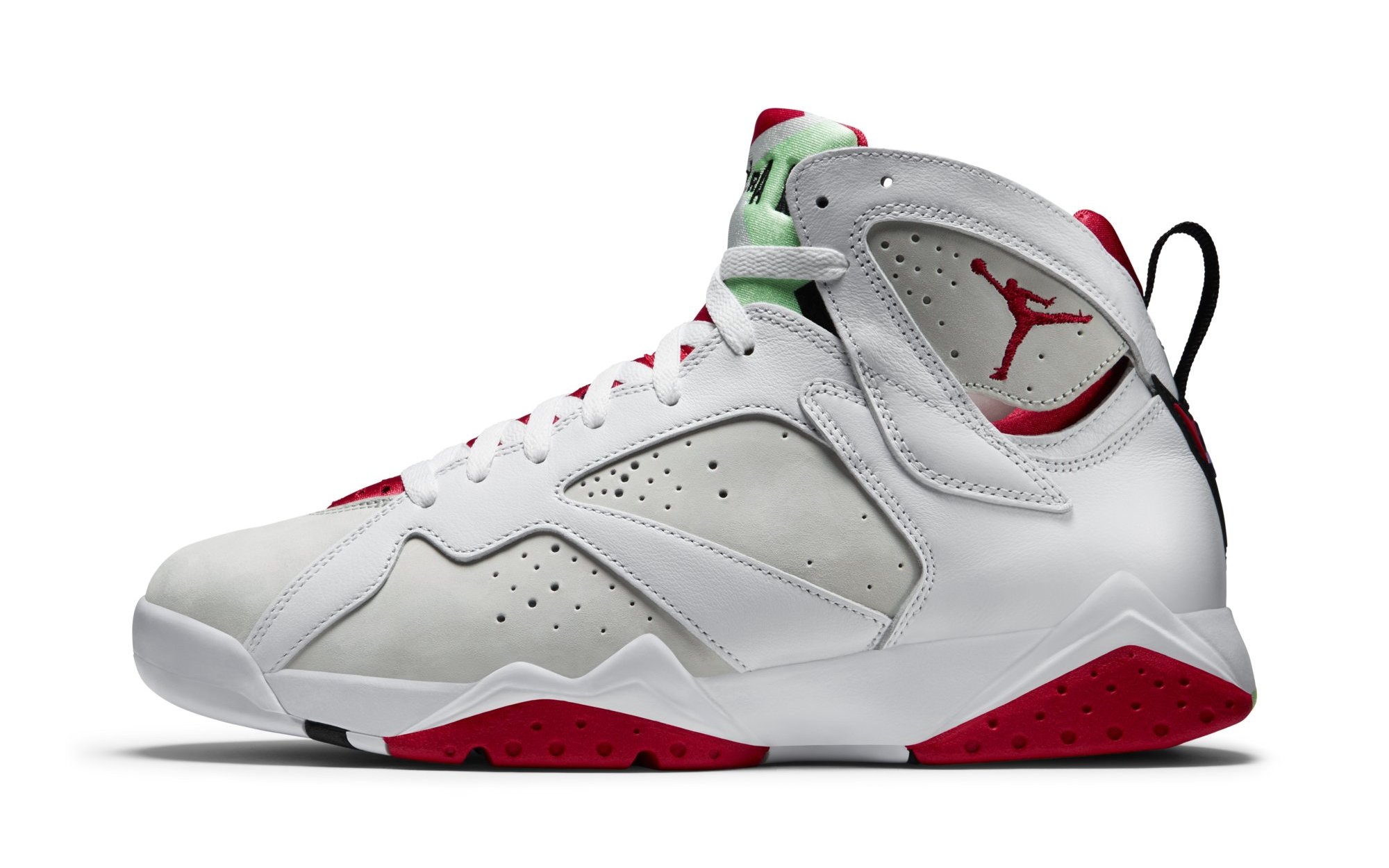 32.
Nike Zoom Kobe 6
31.
Nike ACG Air Mowabb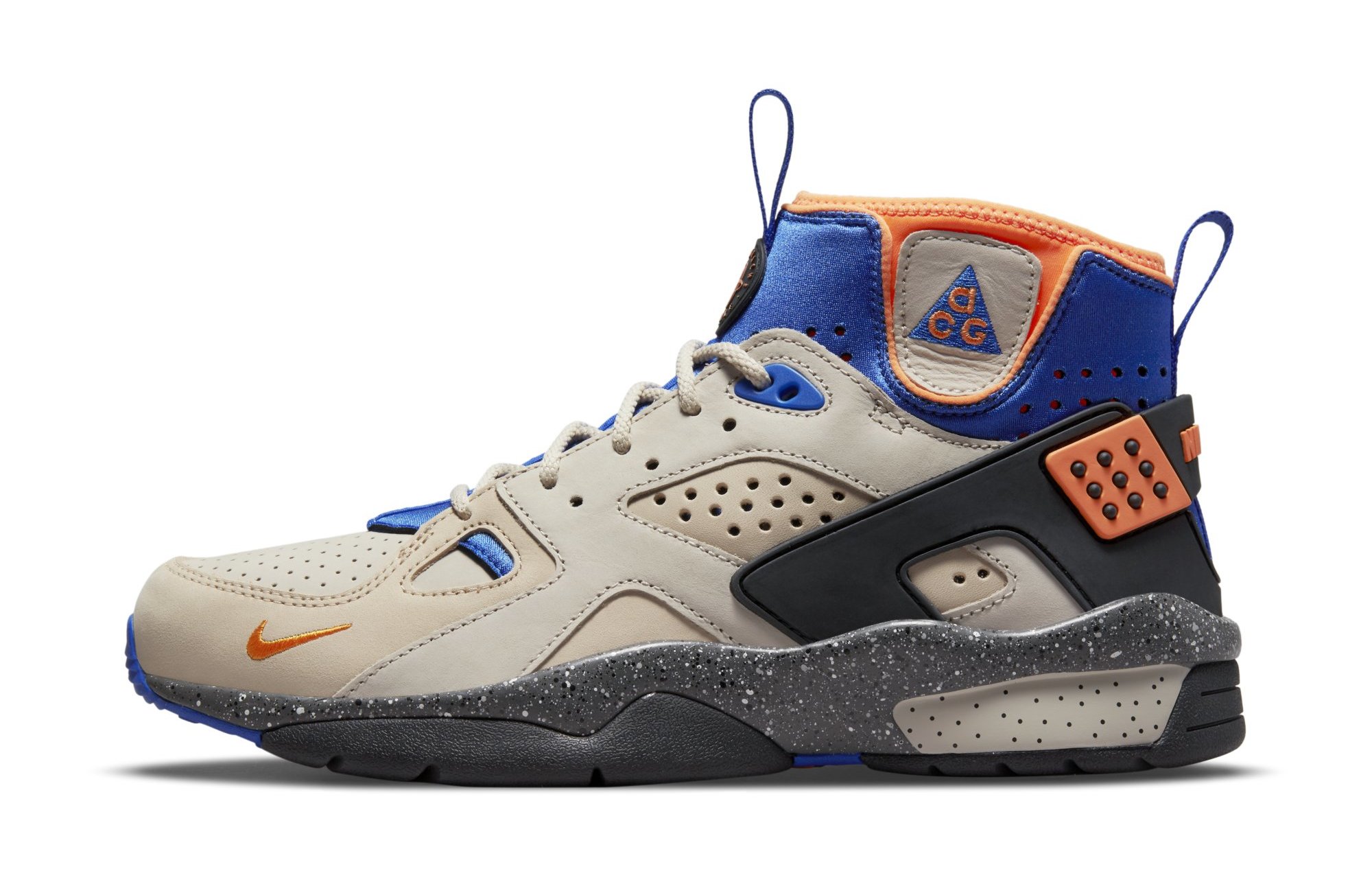 30.
Nike Air Max2 CB 94
29.
Nike LeBron 8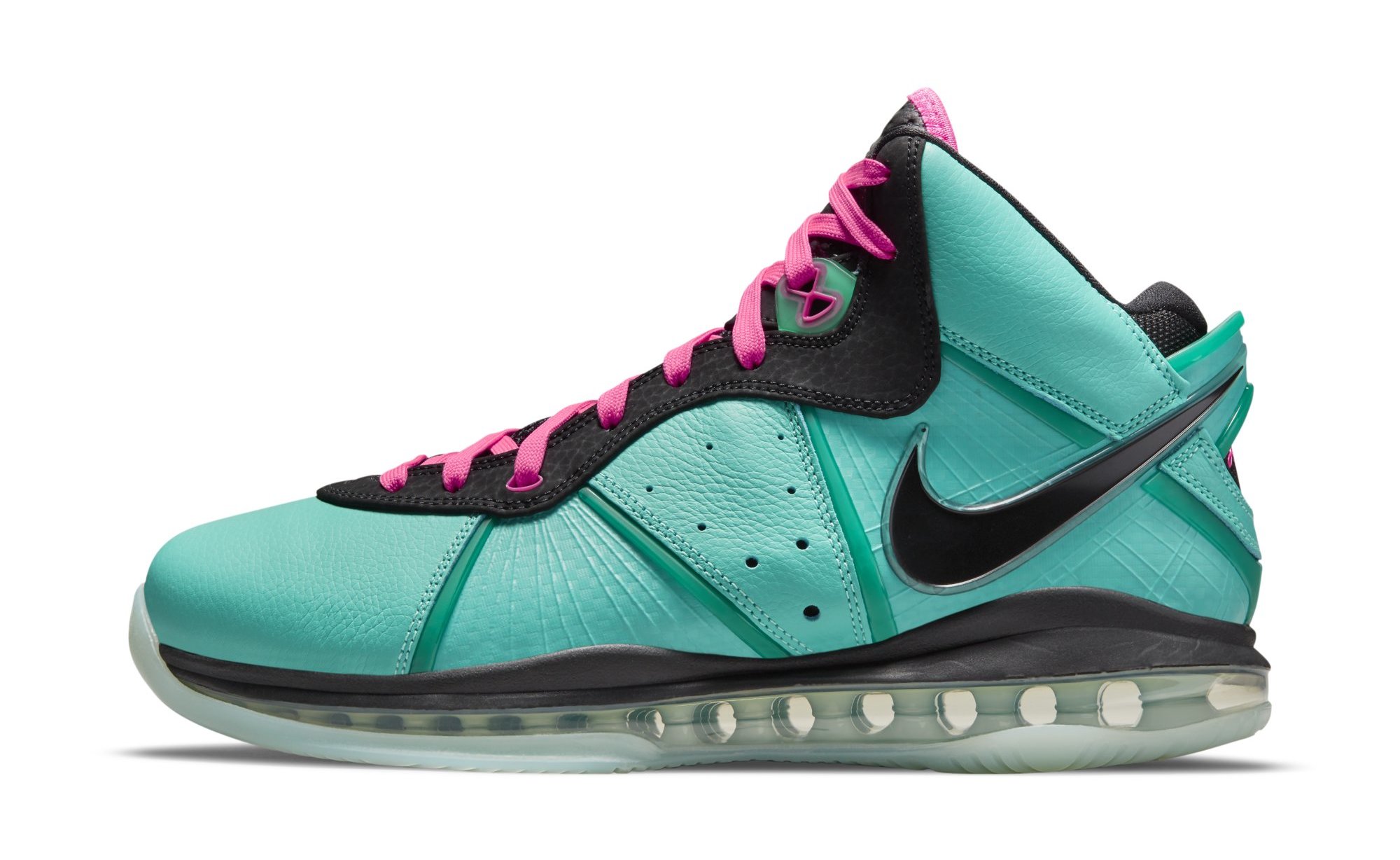 28.
Nike Air Penny 2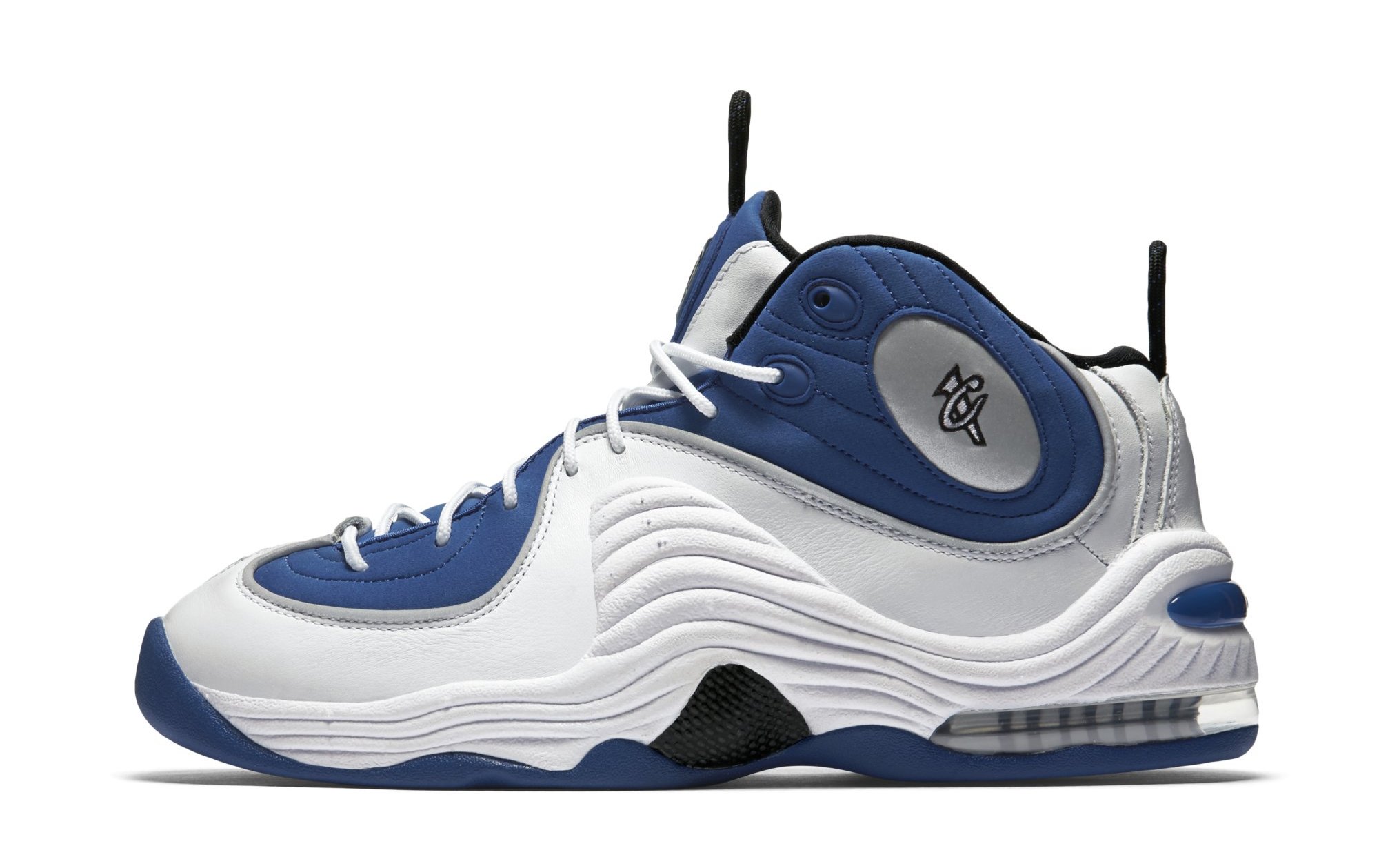 27.
Nike Air Trainer SC High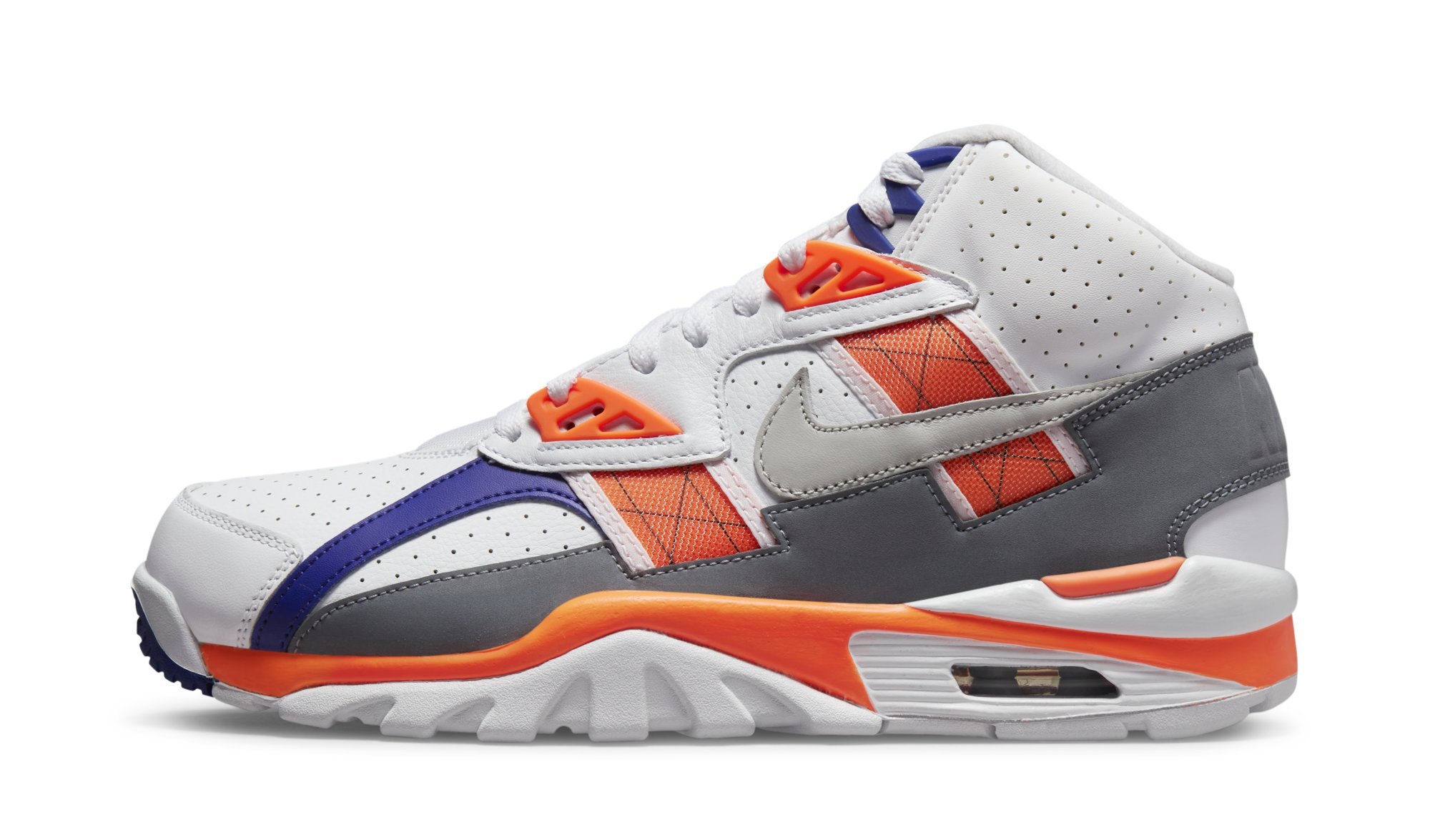 26.
Nike Mag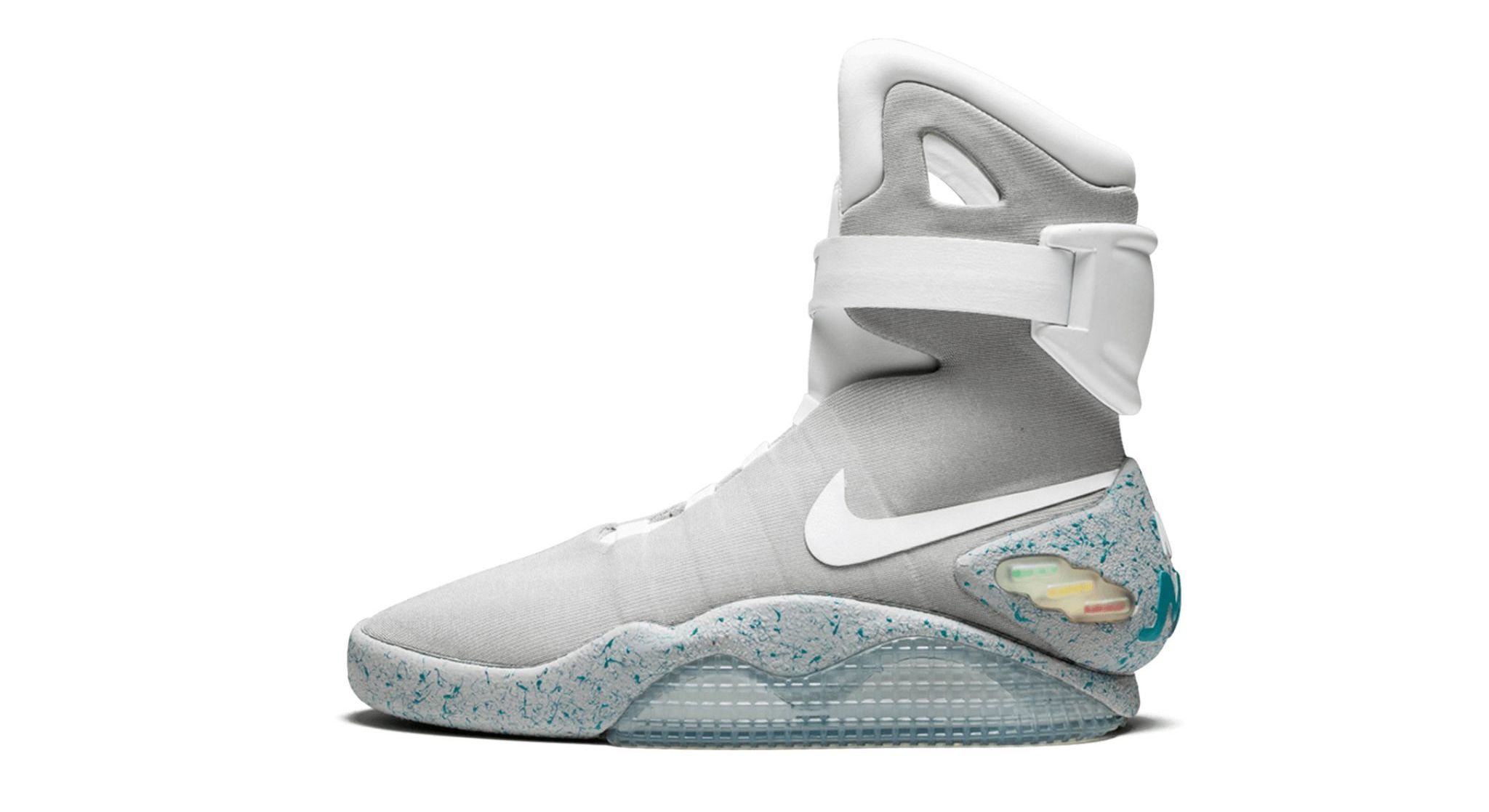 25.
Air Jordan 12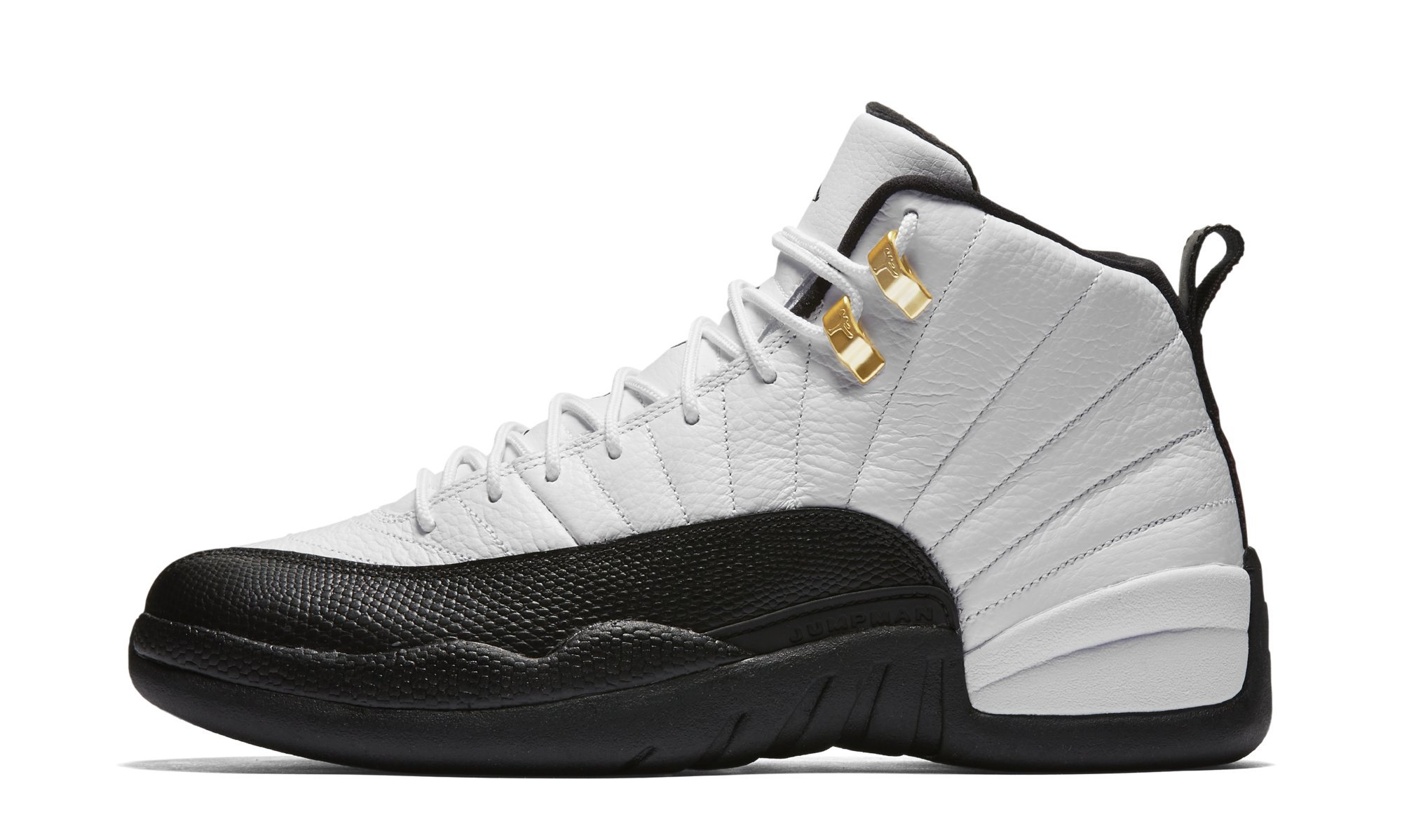 24.
Nike Air More Uptempo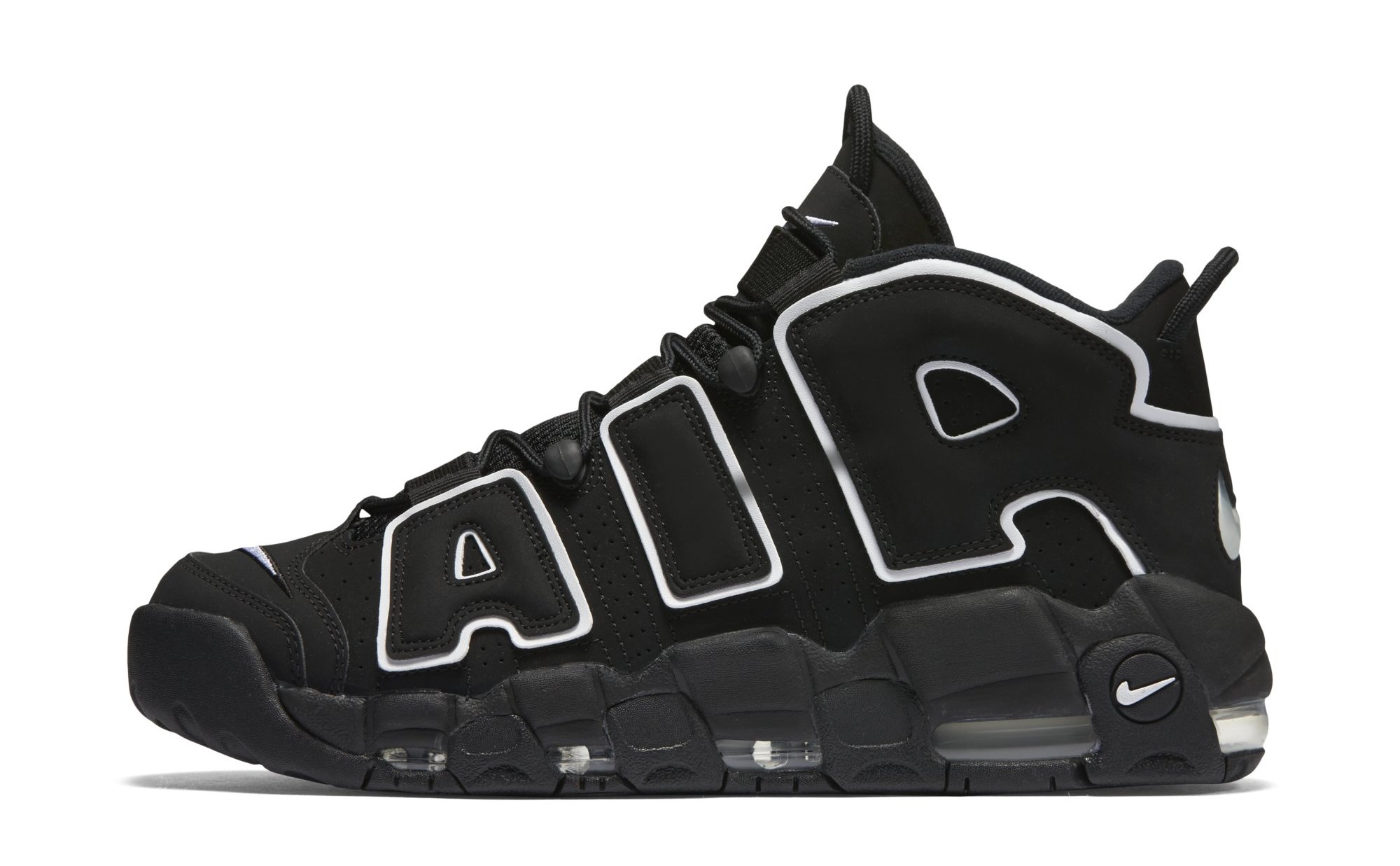 23.
Nike Air Max Plus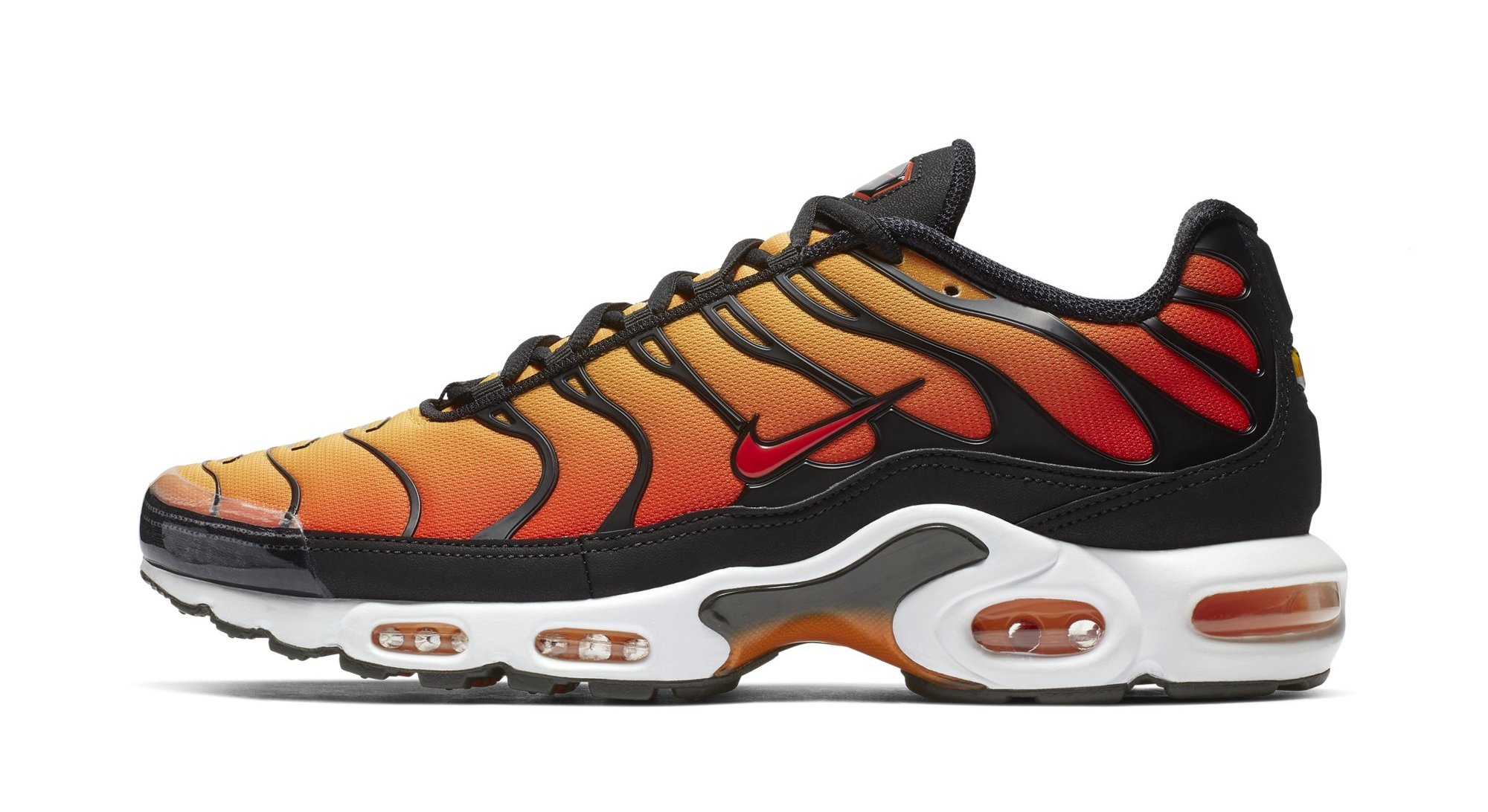 22.
Nike Air Tech Challenge 2
21.
Nike Air Presto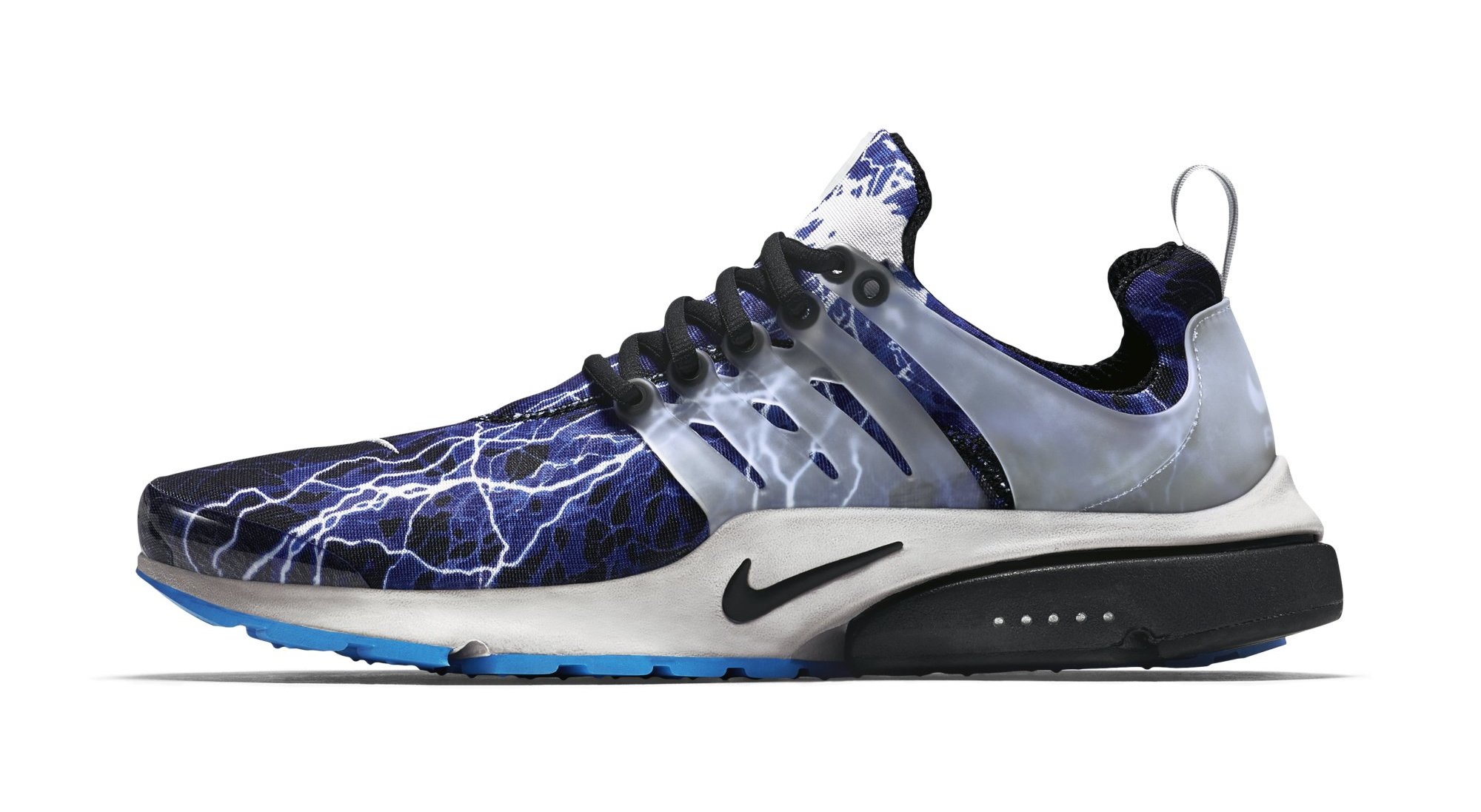 20.
Nike Blazer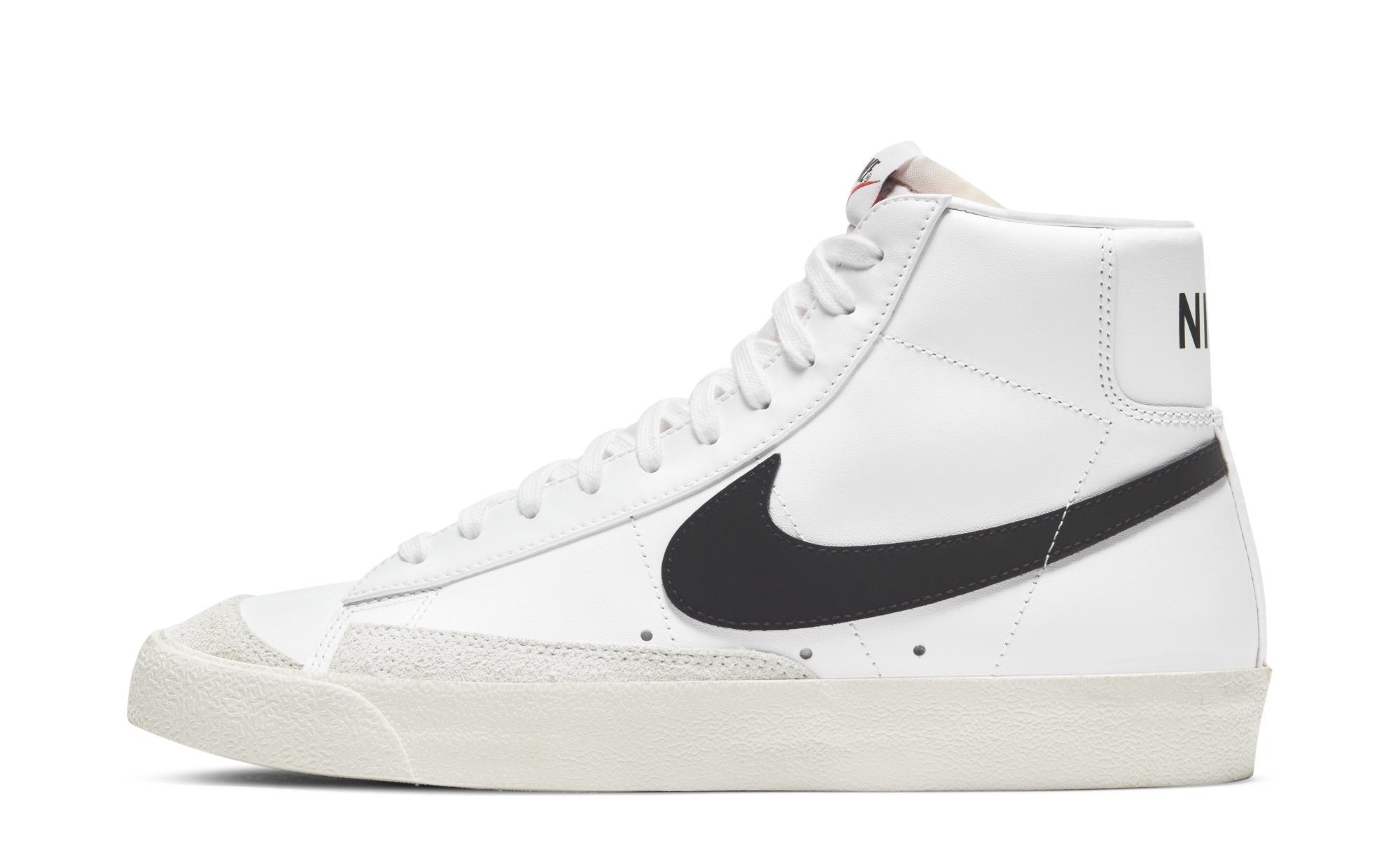 19.
Nike Air Huarache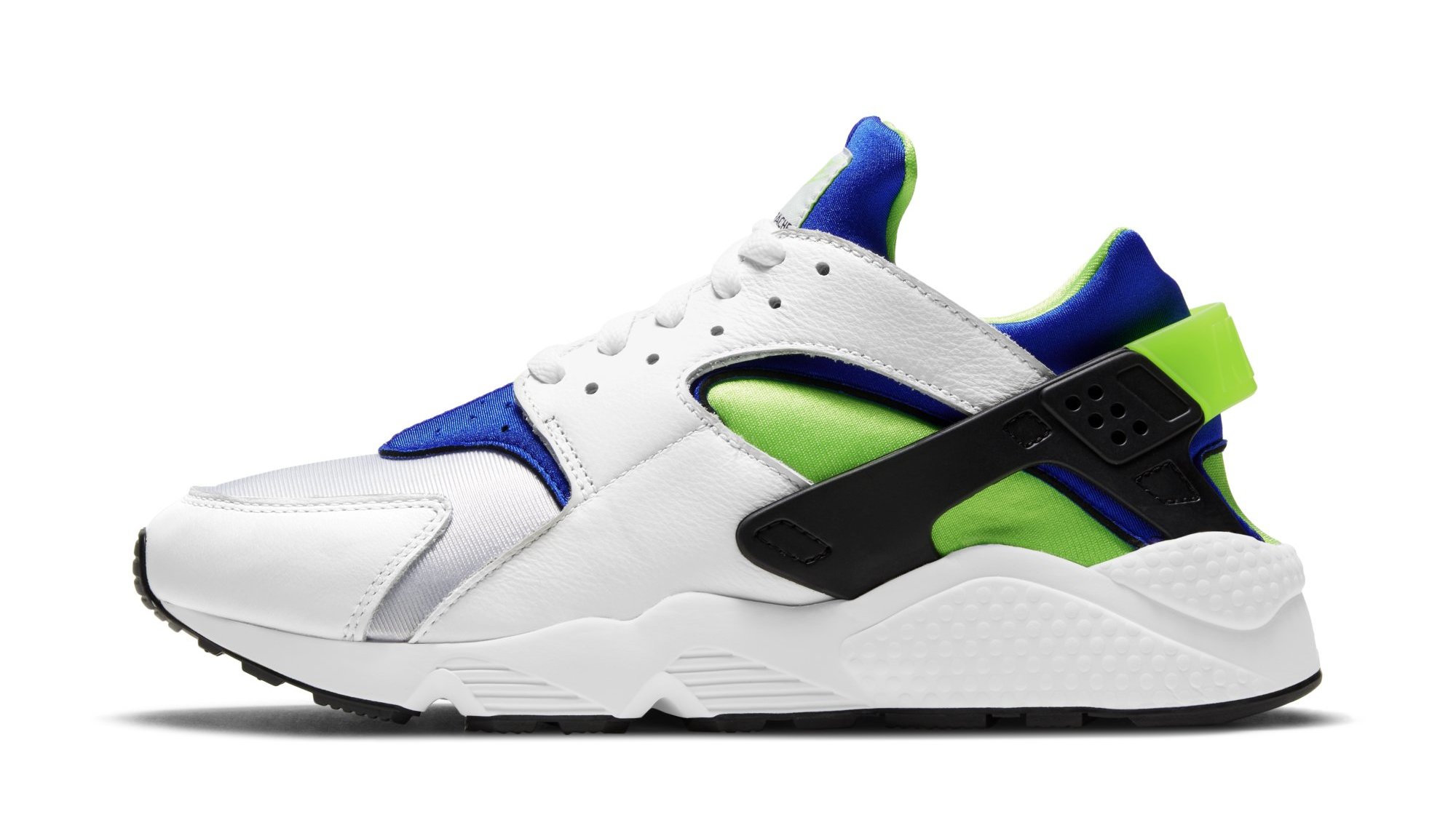 18.
Air Jordan 6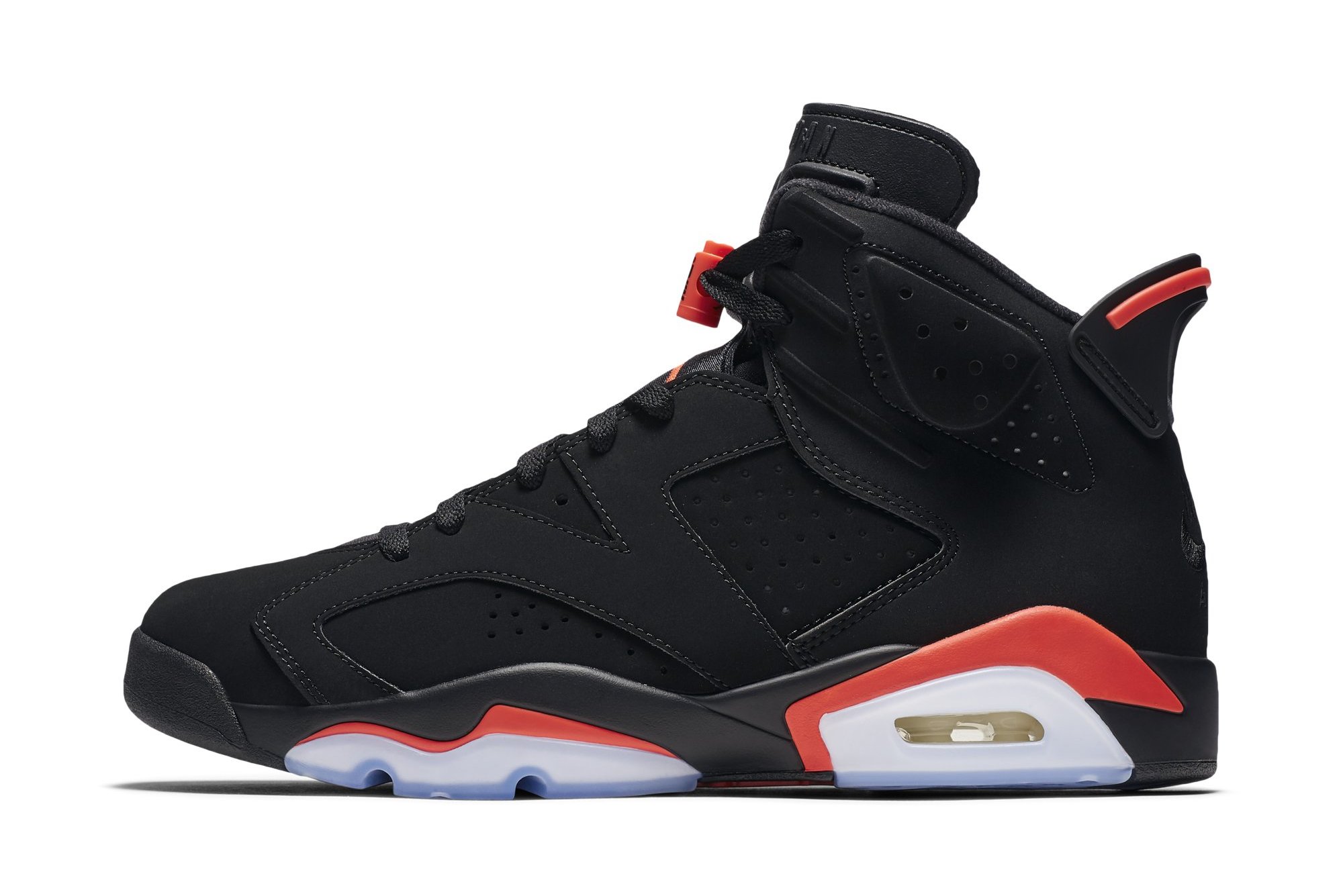 Year First Released: 1991

Any discussion about the most important sneakers worn by Michael Jordan in his storied NBA career has to include the Air Jordan 6, the shoe in which he won his first NBA championship and first Finals MVP award when his Chicago Bulls squad faced the Magic Johnson-led Los Angeles Lakers. Like many of the sneakers from MJ's heralded Air Jordan signature line, this silhouette was designed by Nike legend Tinker Hatfield. It originally released in 1991 in five colorways: "Maroon," "Sport Blue," "Carmine," as well as the two black and white-based "Infrared," with the latter pairs being the most notable styles of the group.
The Air Jordan 6 was famously inspired by Michael Jordan's Porsche 911 sports car, which is specifically referenced with the sneaker's pull tab on the heel modeled after the car's rear spoiler. The sneaker's original release featured "Nike Air" branding on the heel, which ended up being the last Air Jordan shoe. The tongue is equipped with two holes, allowing wearers to slide their foot into the sneaker easier, while the outsole features a combination of solid rubber and translucent pods.
Jordan asked Hatfield to make a sneaker that featured a clean toe box similar to his Italian dress shoes and easier entry into the shoe, according to the designer in MJ's 2005 book, Driven From Within.
The Air Jordan 6 also had its fair share of popularity off the court. A boot version of the sneaker appeasr on the feet of Michael Keaton in the film Batman Returns in 1992.
The Jordan 6 saw a huge retro push in the 2000s, including the shoe's debut as a low-top. Unlike the original release, the retro versions featured only Jumpman branding, which replaced the iconic "Nike Air" embroidery on the heel.
Fast forward to present day, and the Air Jordan 6 continues to be key in Jordan Brand's business. The company recently brought back the "Defining Moments Pack" Jordan 6 that originally released as a two-shoe pack alongside the Air Jordan 11 in 2006, which paid tribute to the sneakers he wore during his most iconic basketball moments. The silhouette has also been at the center of some of its high-profile collaborations in recent years, as the brand joined forces with Houston rapper Travis Scott to deliver their first Air Jordan 6 collab in 2019, followed up by a second iteration in 2021.
After celebrating its 30th anniversary last year, it's safe to say the Air Jordan 6 isn't going anywhere. –Victor Deng
17.
Nike Air Yeezy 1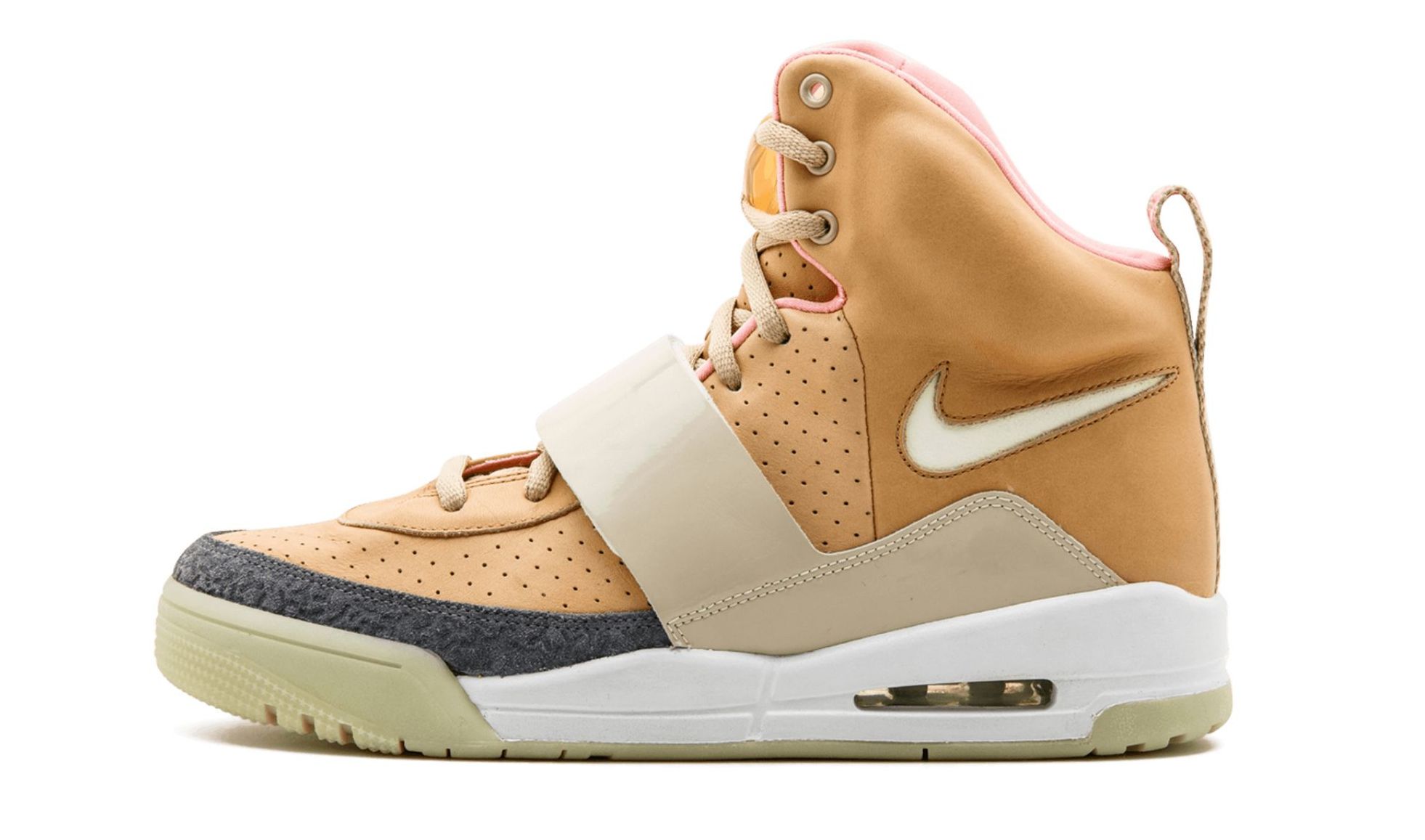 16.
Nike Air Max 97
15.
Nike Air Trainer 1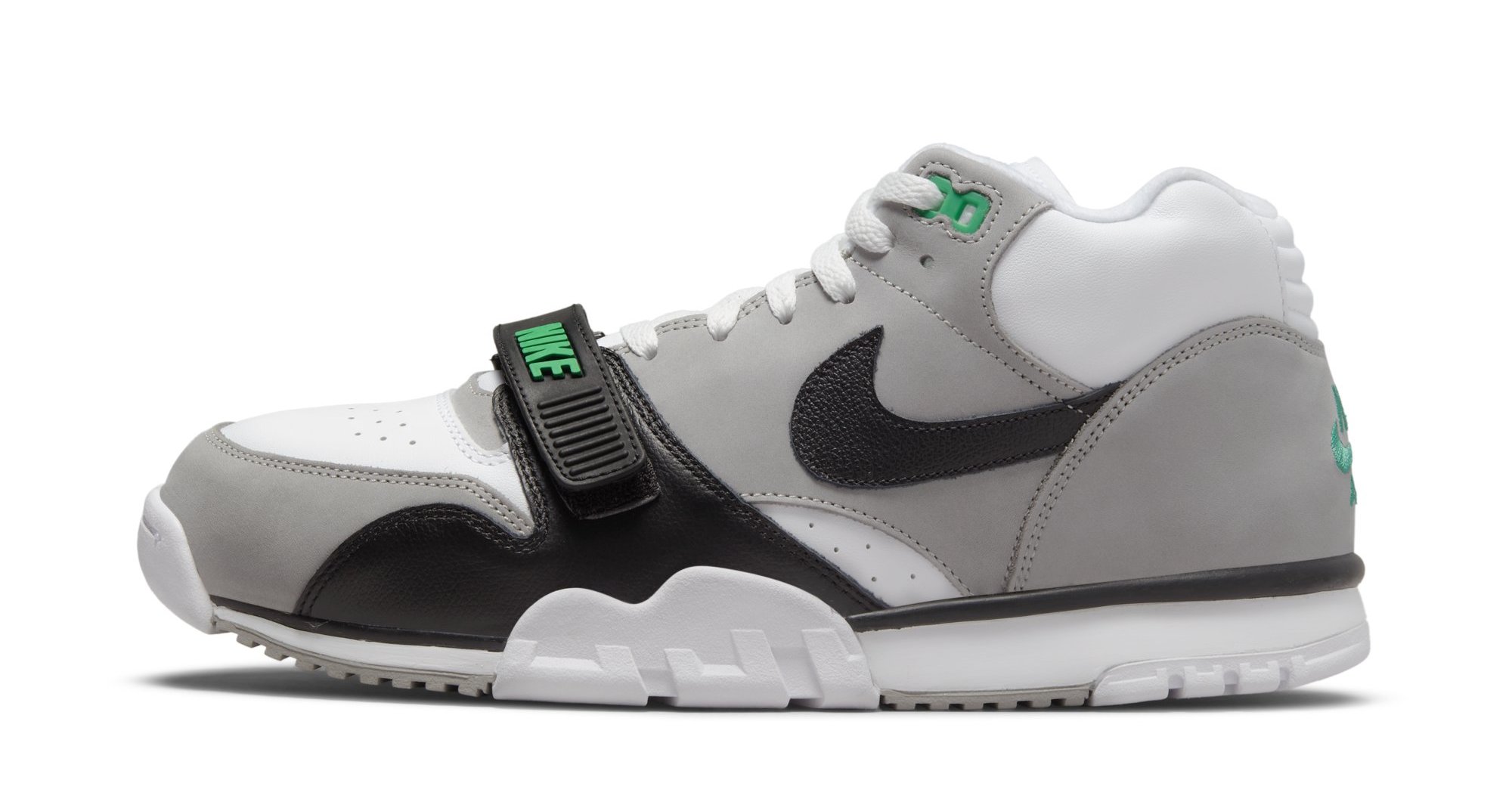 14.
Nike Air Max 90
13.
Nike Air Foamposite One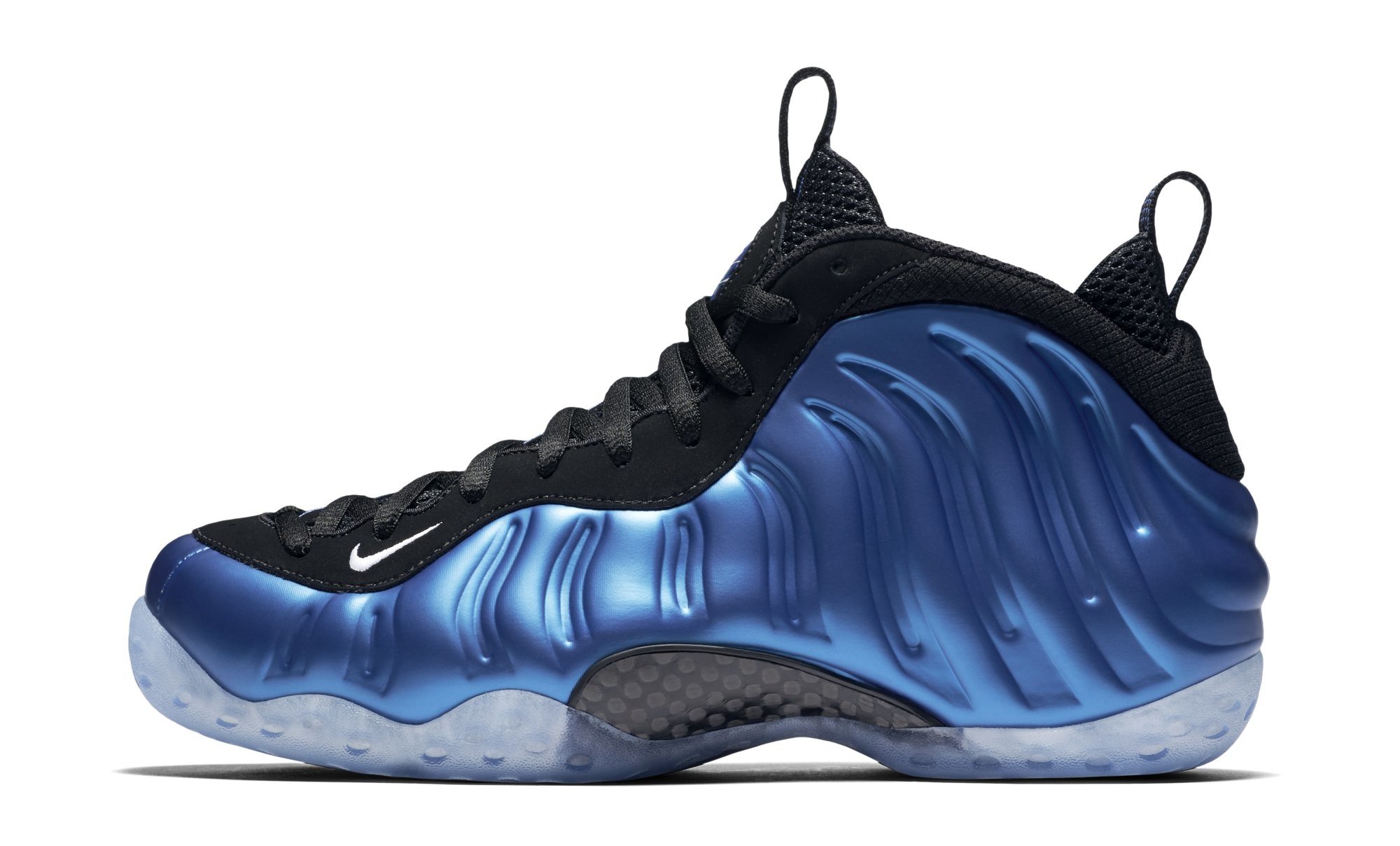 12.
Nike Cortez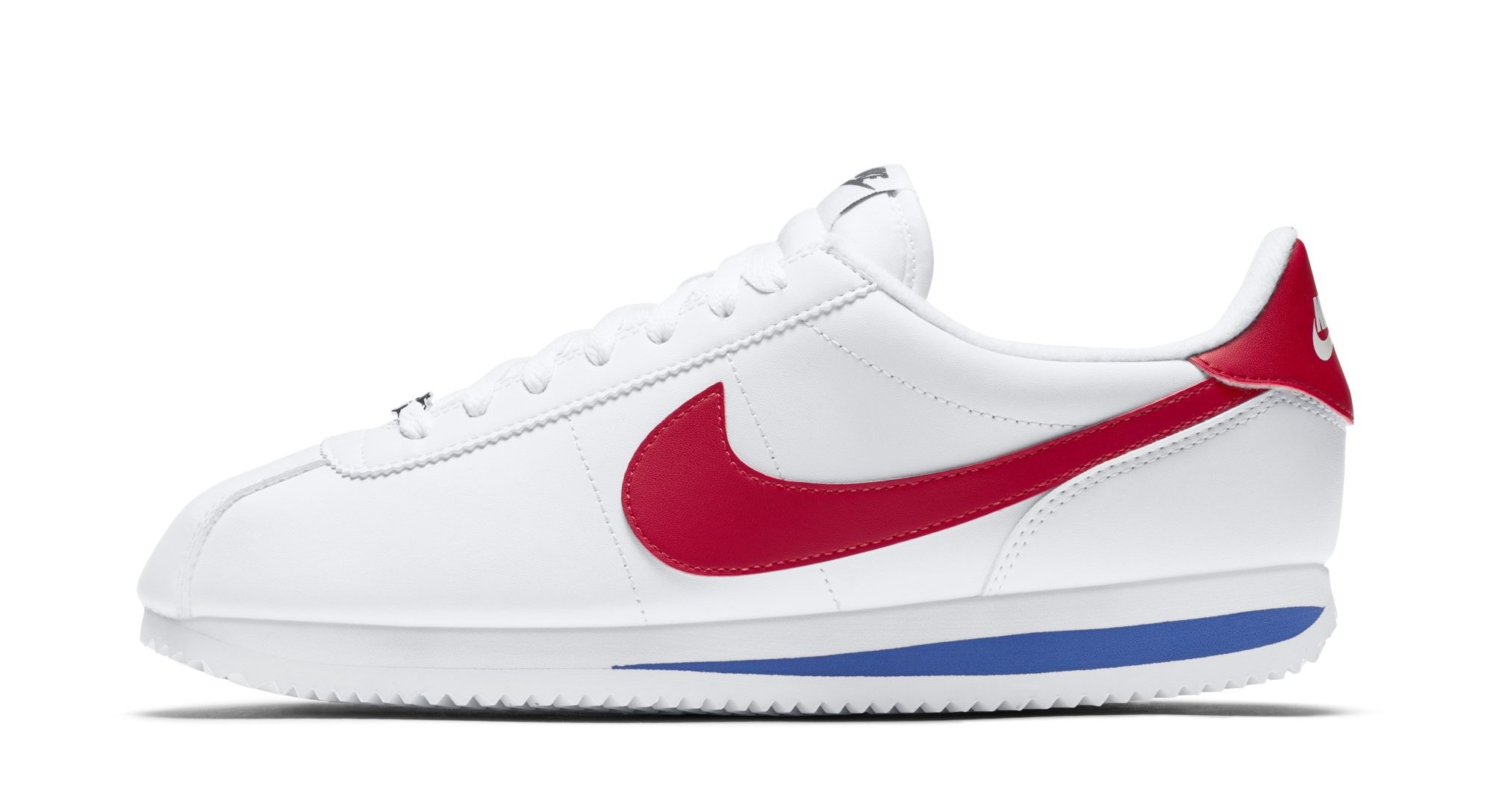 11.
Nike Zoom Kobe 4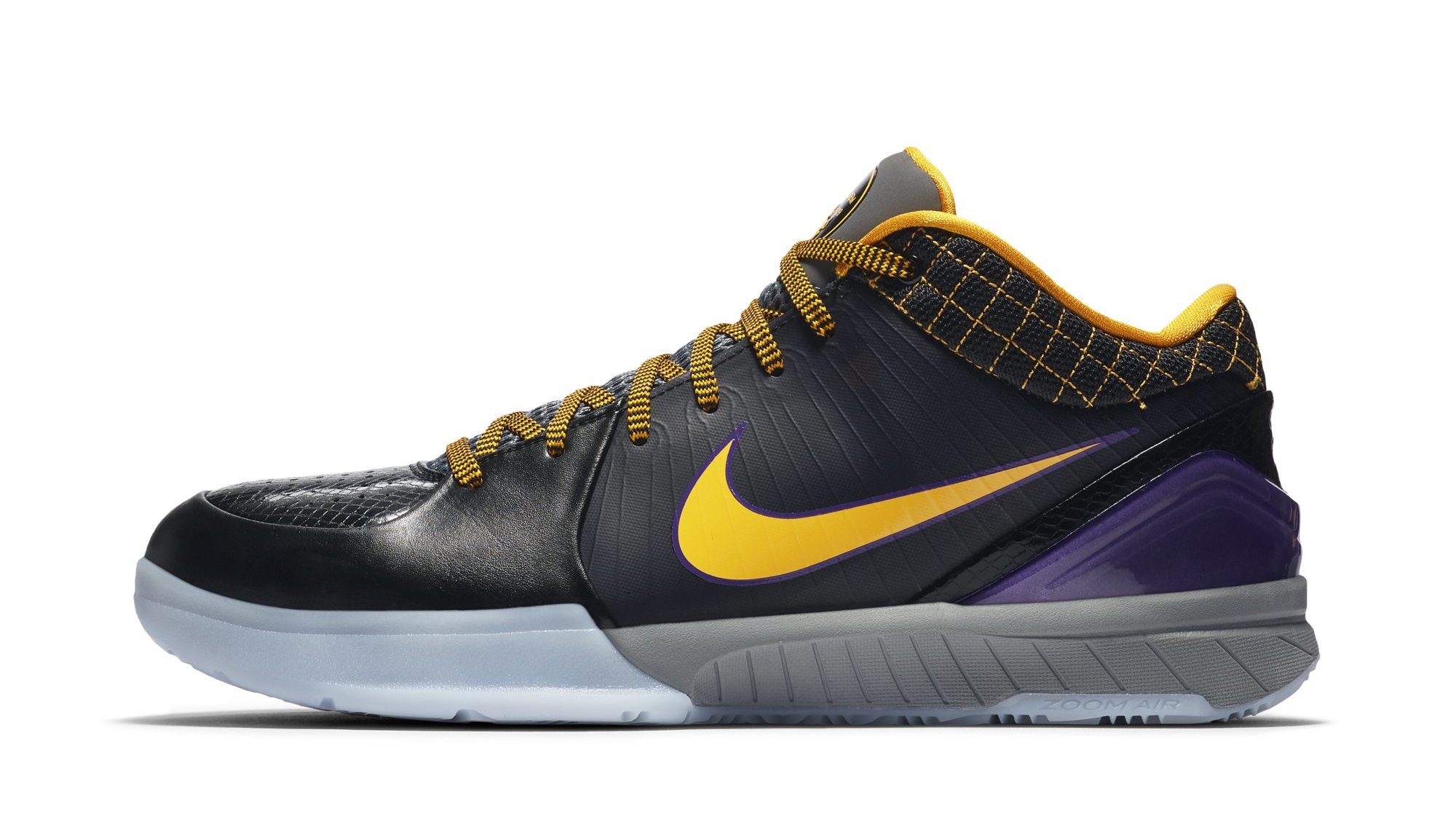 10.
Air Jordan 5
9.
Nike Air Yeezy 2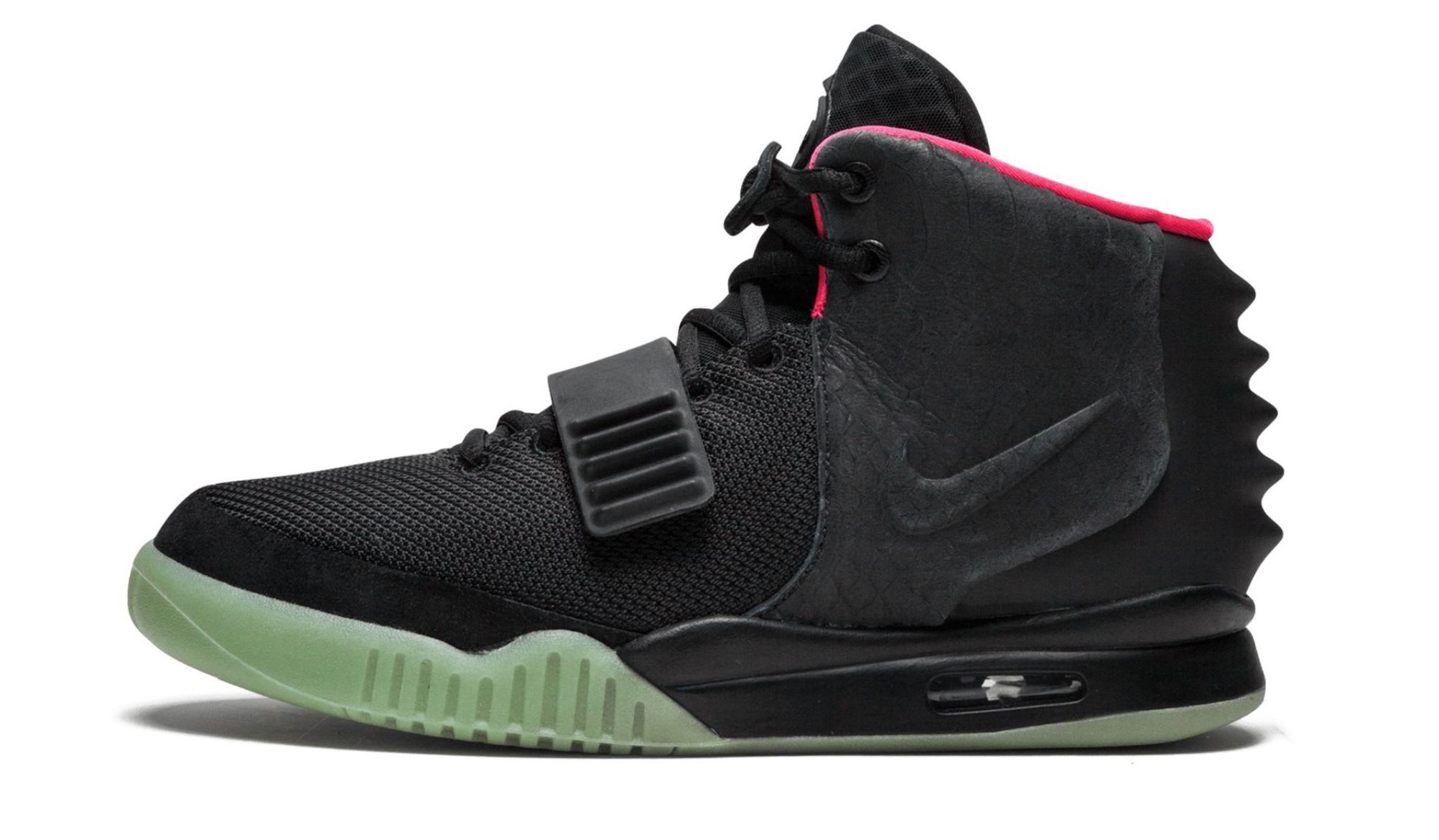 8.
Nike Air Max 95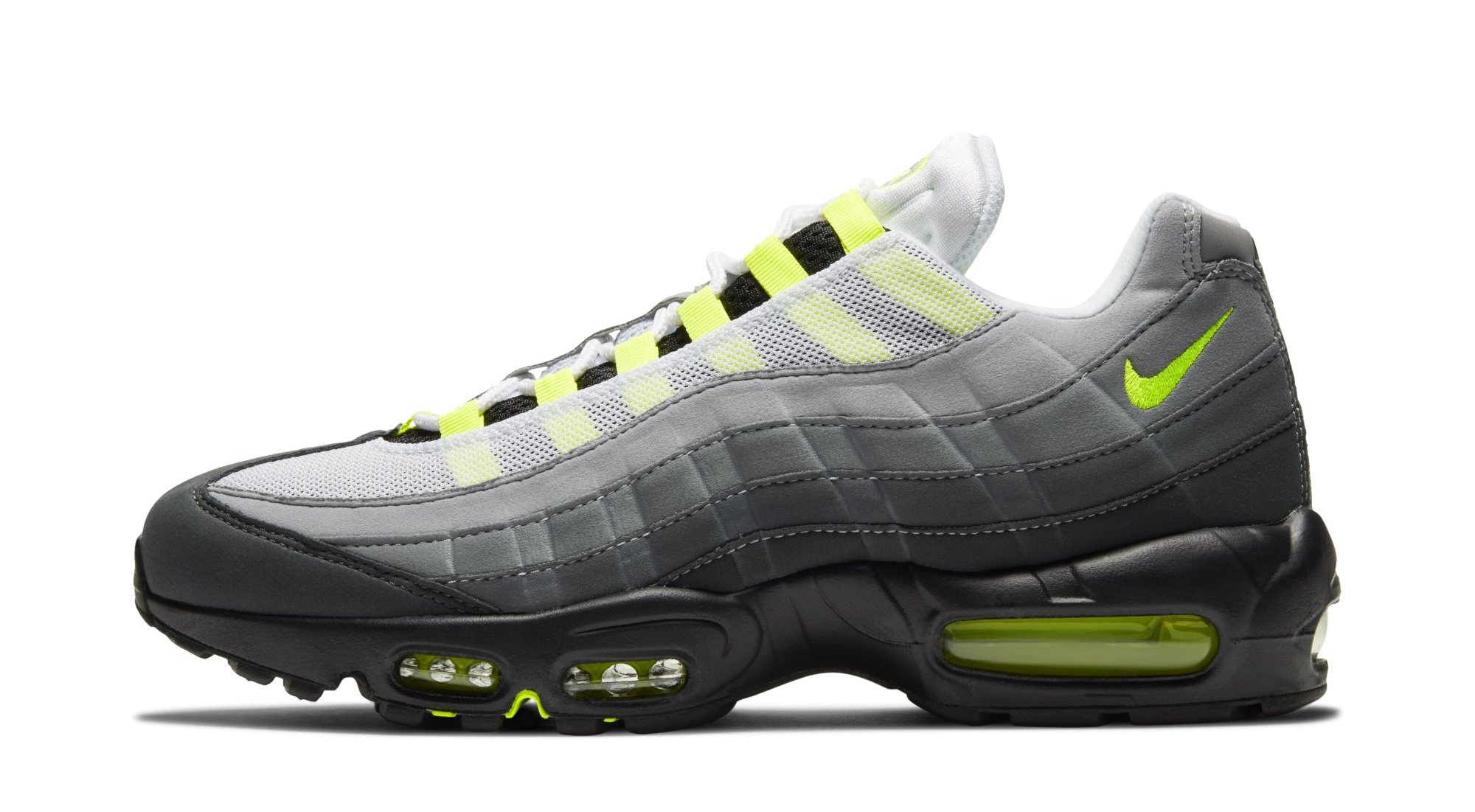 7.
Air Jordan 4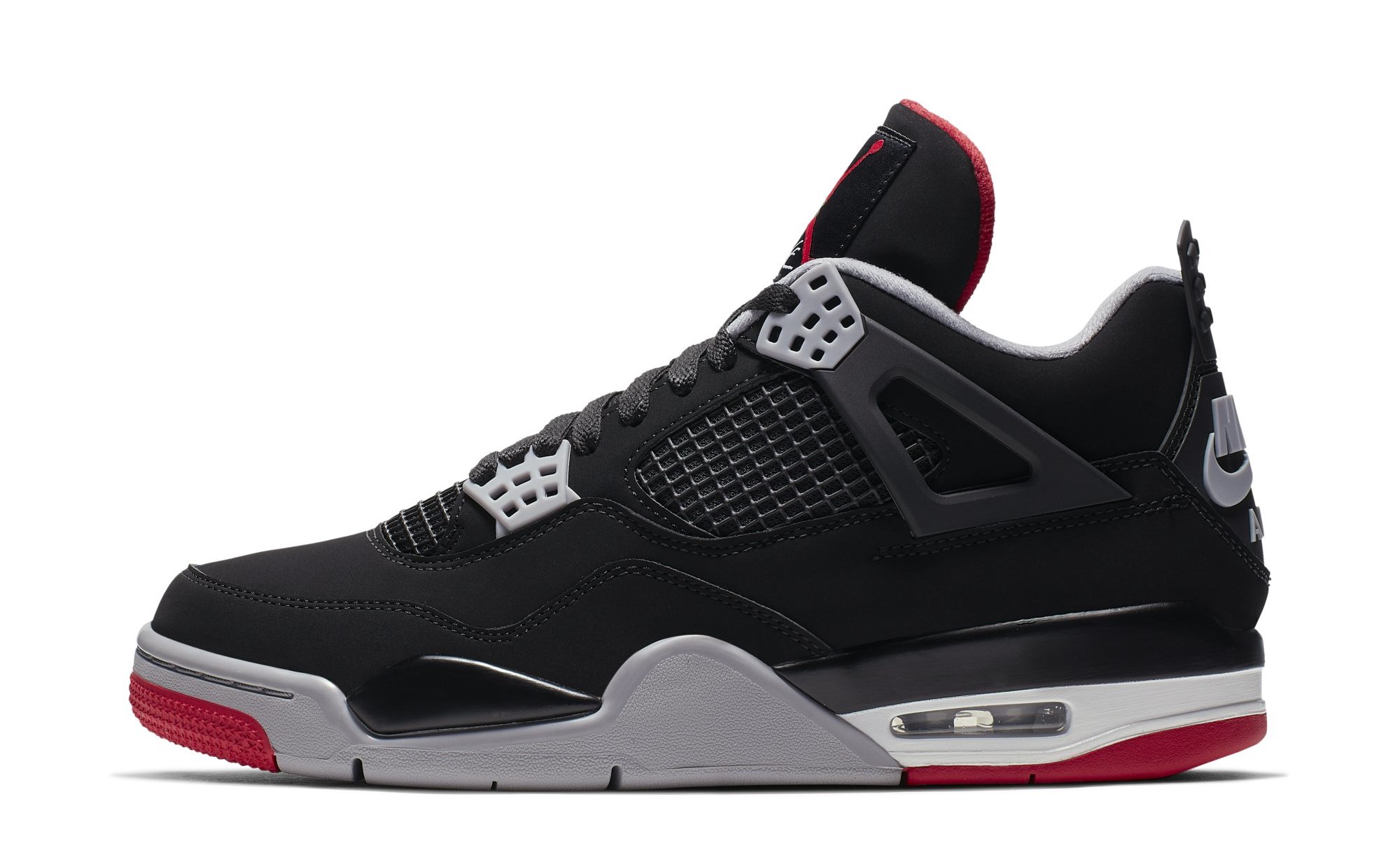 6.
Air Jordan 11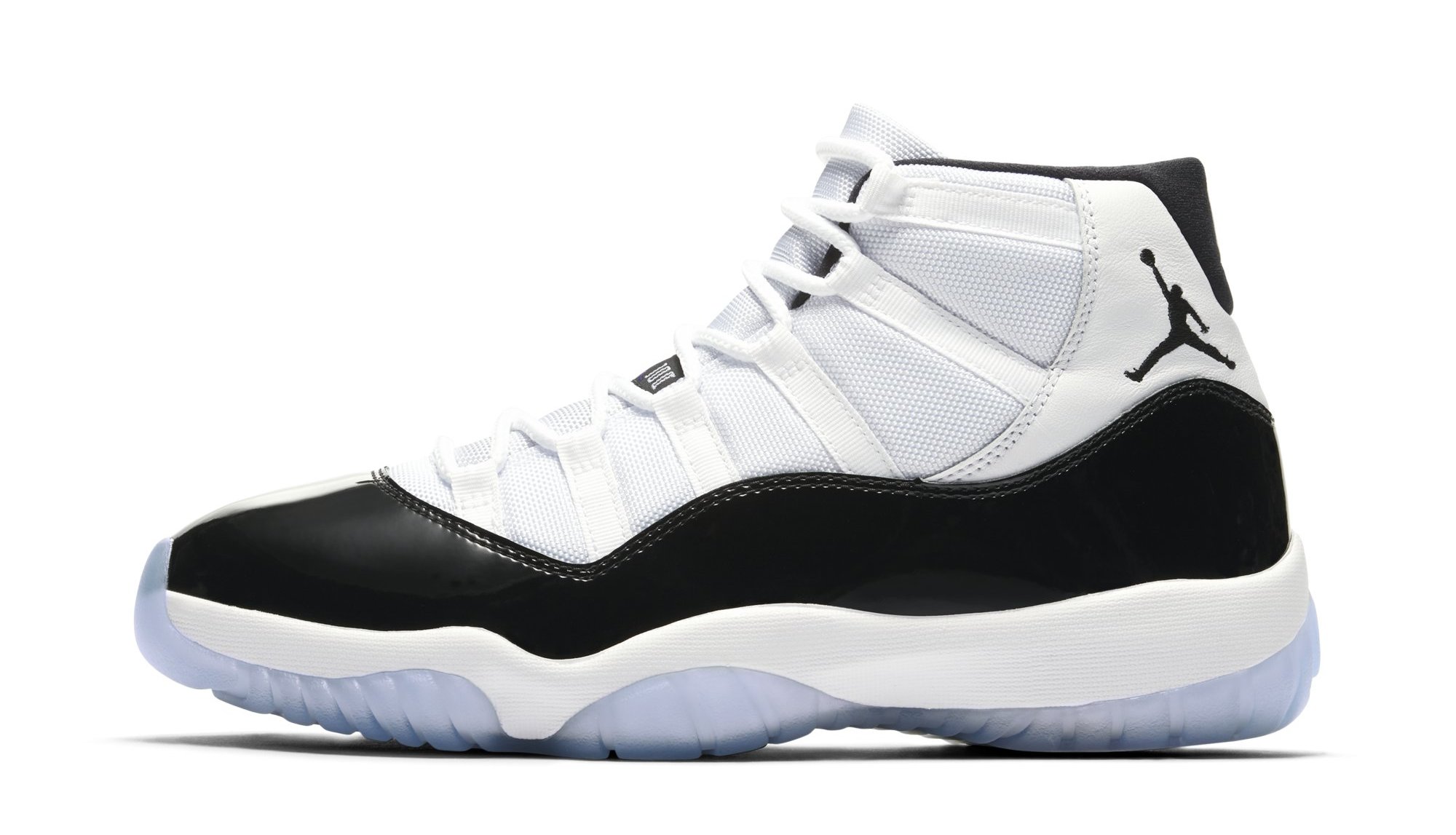 5.
Nike Dunk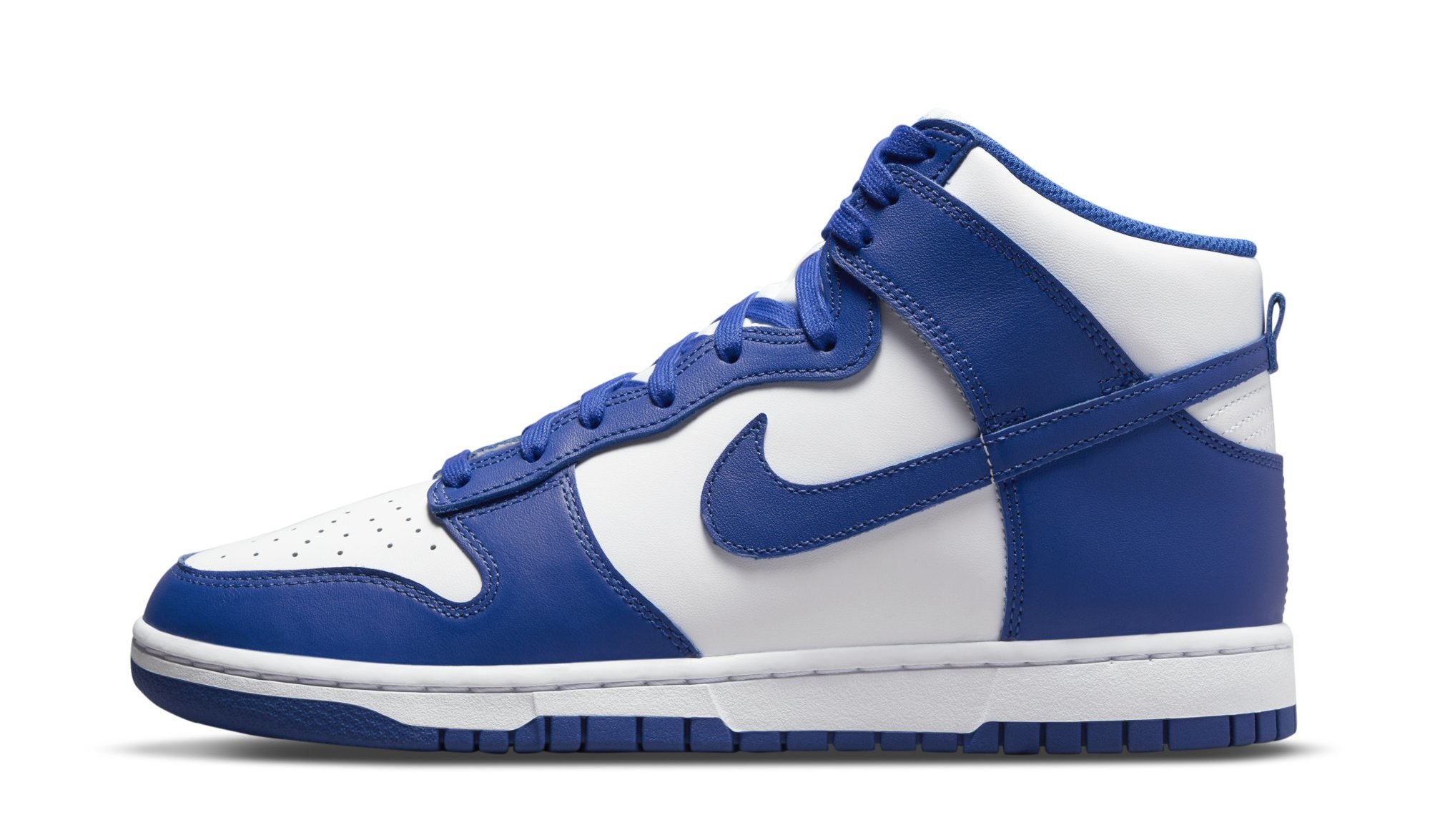 4.
Air Jordan 3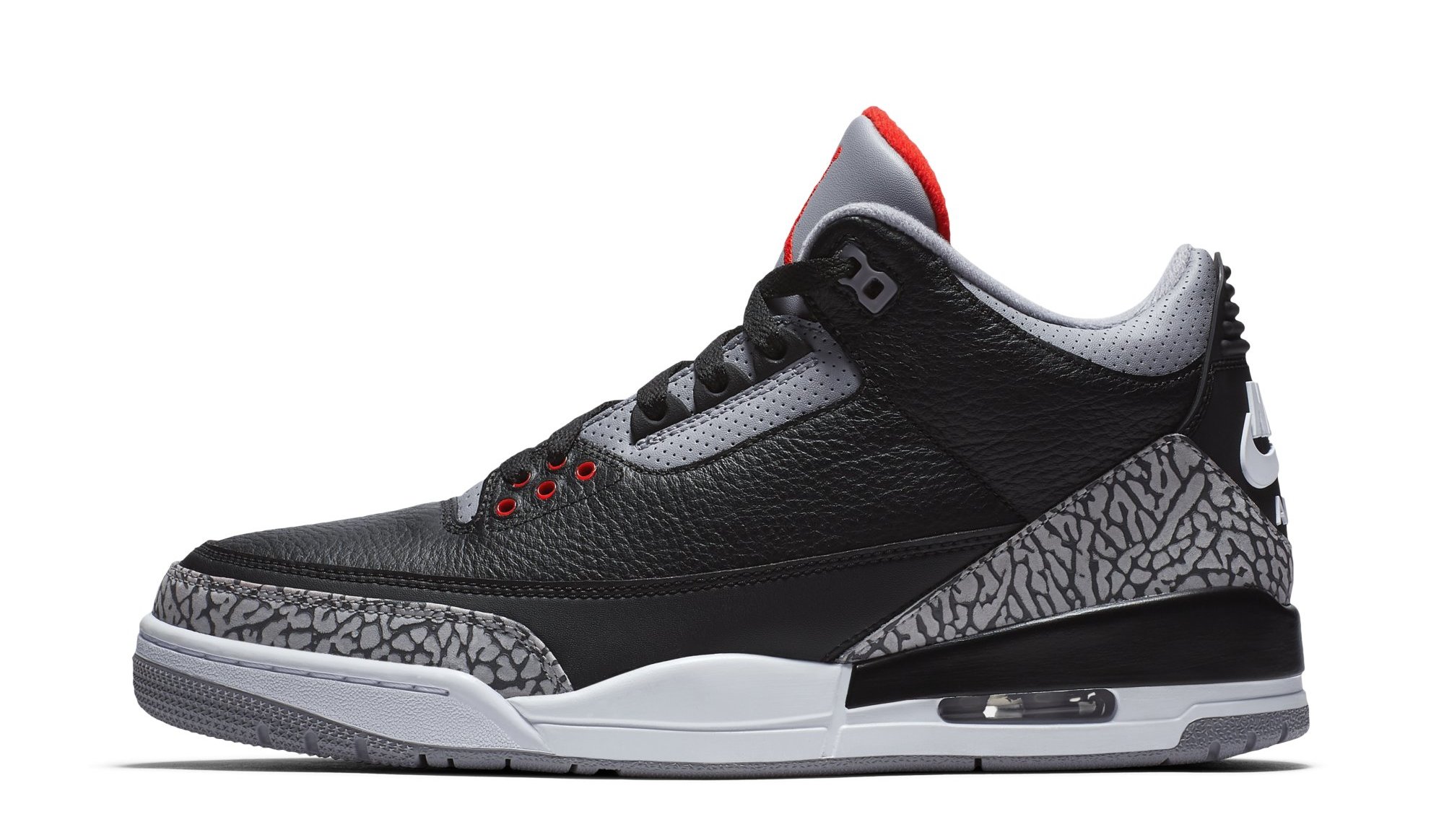 3.
Nike Air Max 1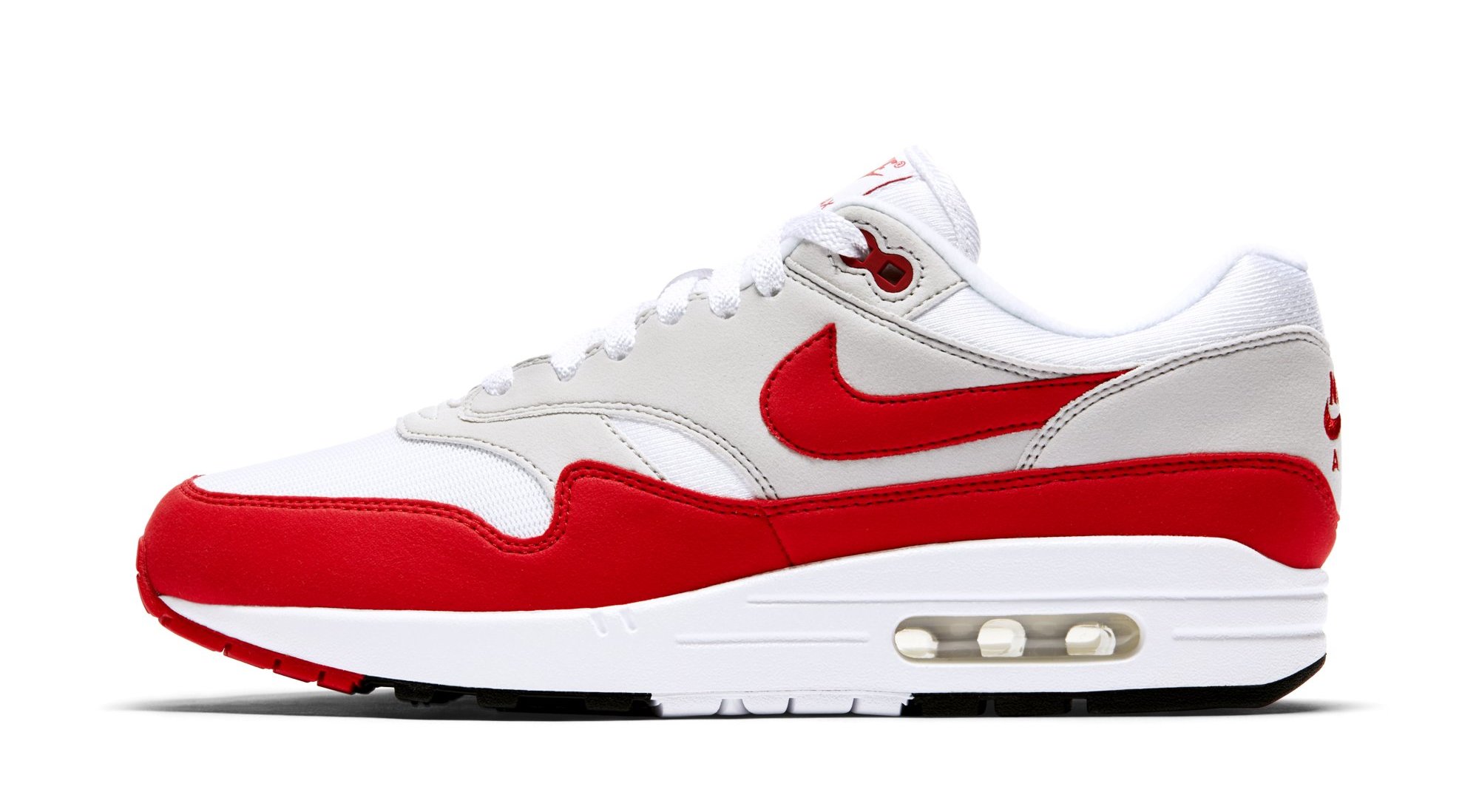 2.
Nike Air Force 1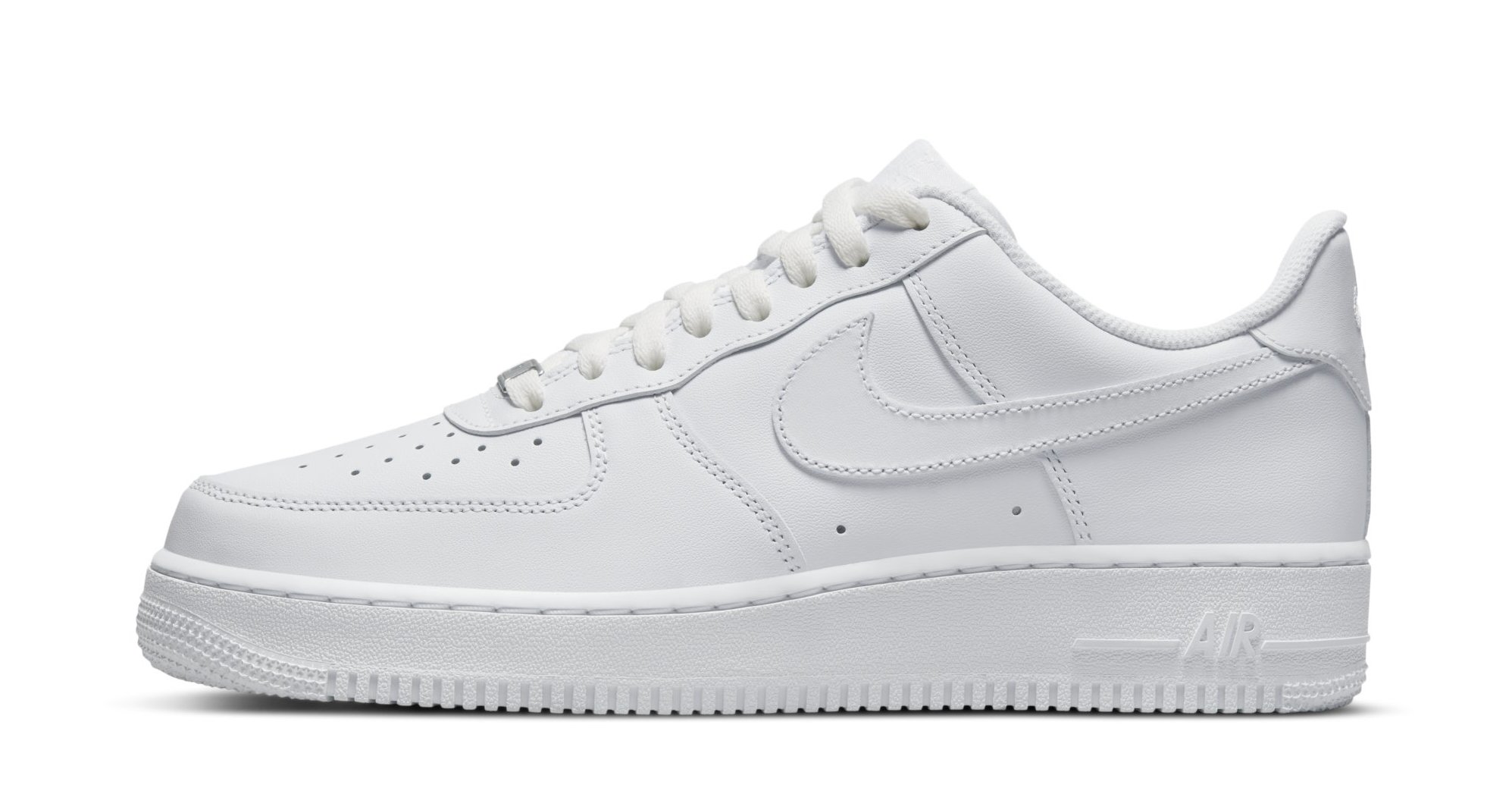 1.
Air Jordan 1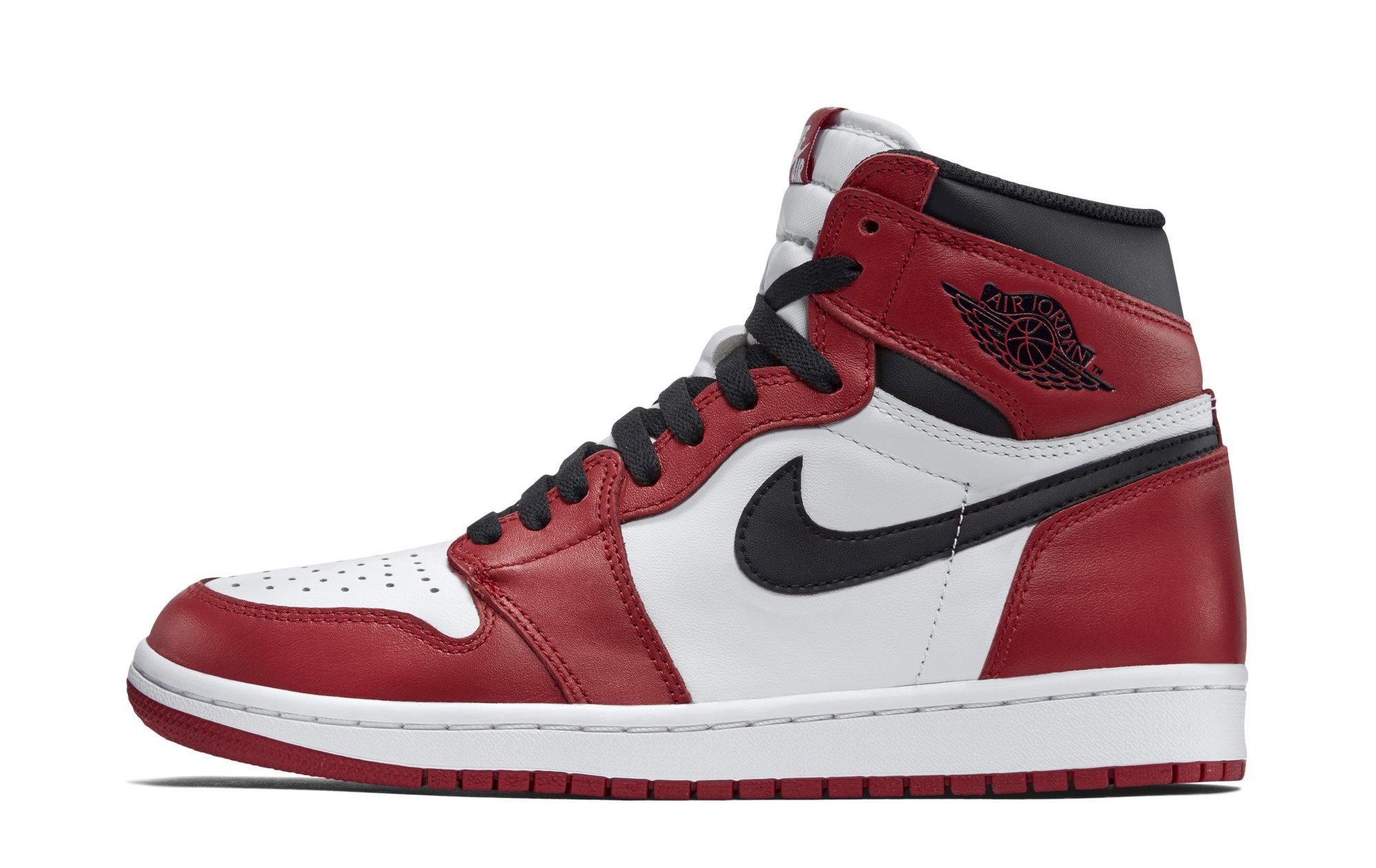 SHARE THIS STORY