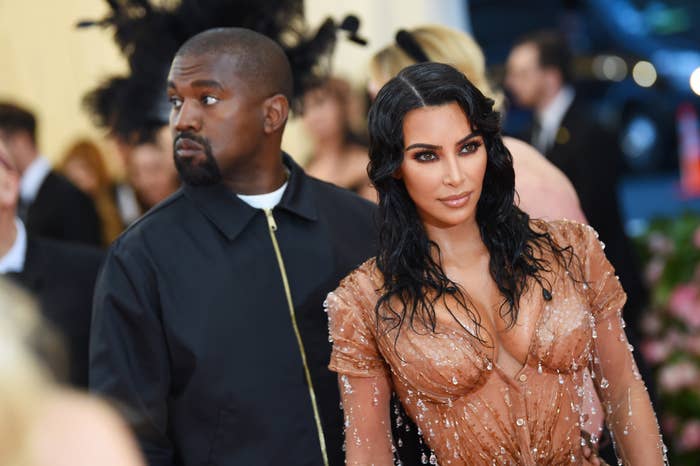 KimYe was once so many people's relationship goals—and now they are headed for divorce. When Kim Kardashian and Kanye West started dating in 2011, they seemed like a match made in heaven. The rapper repeatedly said how the KKW Beauty founder was his dream girl and knew he wanted to be with her from the moment they met. It took years, and a decade-long friendship, before the two became an item and fans were able to watch their love story blossom and unfold on Keeping Up With the Kardashians.
The couple went public with their relationship in April 2012, while Kim was still legally married to Kris Humphries. After an extravagant proposal, a gorgeous wedding in Florence, Italy, in 2014, and four beautiful kids under their belt, KimYe seemed unbreakable. But cracks in their marriage started to show in 2016 after West expressed his support for Donald Trump, and later, his controversial rant on TMZ where he said slavery seemed like a "choice" caused a rift in their marriage. Since then, reports of a divorce have surfaced, and their separation was confirmed in 2020 after the couple were reportedly living separate lives amid the coronavirus pandemic.
According to a report from Page Six published in January, the pair were heading for an "imminent" divorce. Other reports also said the pair were in marriage counseling after having a rocky year, and then she filed for divorce from the rapper in February. But after being one of the most famous and influential couples in the world, how did their relationship crumble? Let's revisit all that has happened since that ill-fated TMZ interview that has potentially led to KimYe calling it quits.
Kanye expresses his support for Donald Trump as president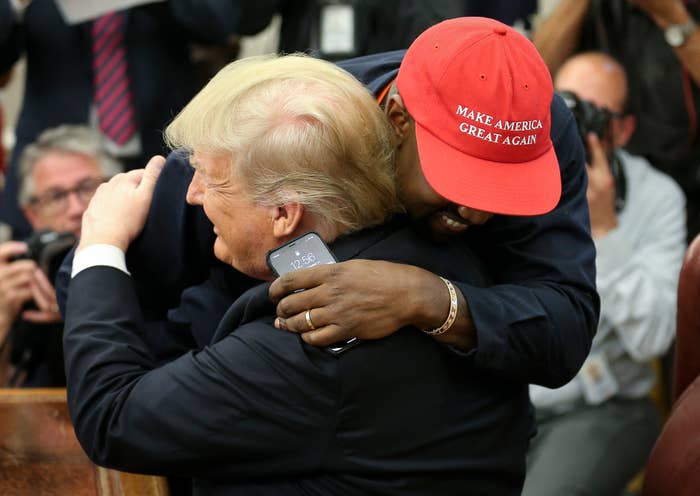 The Grammy winner doubled down on his support for Trump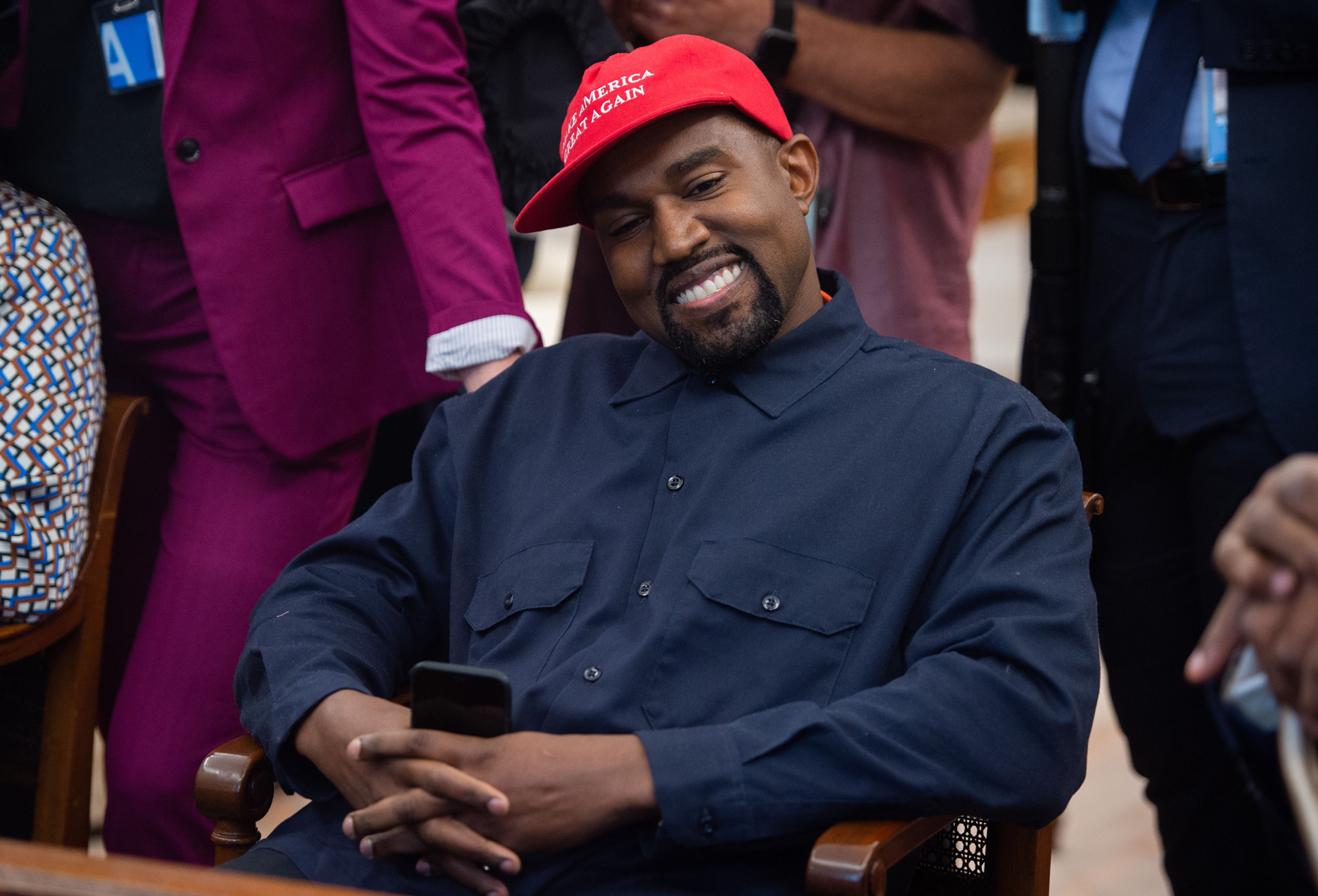 The infamous TMZ rant
Kim attempted to defend Kanye's political views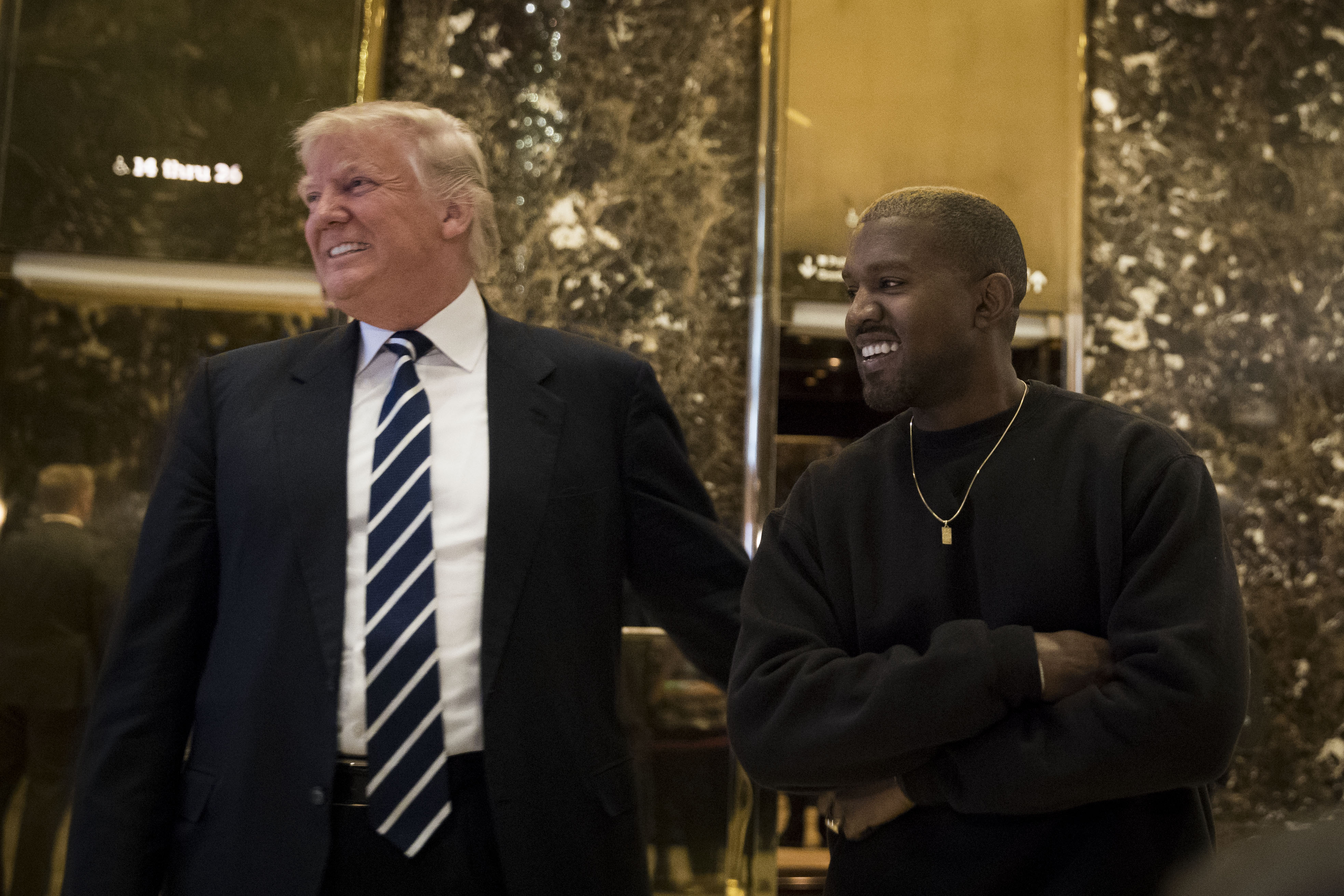 Kanye publicly shared personal details about Kim and their relationship during a rally
Date: July 21, 2020
What Happened: Kanye tweeted personal details about his relationship with his wife and her family. The "Wash Us in the Blood" rapper revealed that he has been looking to end his marriage since November 2018, when his wife met with rapper Meek Mill during a Criminal Justice Reform Summit. "I've been trying to get divorced since Kim met with Meek at the Warldolf (sic) for 'prison reform,'" he wrote in a now-deleted tweet. "Meek is my man and was respectful. That's my dog Kim was out of line. I'm worth 5 billion dollars and more than that through Christ, But y'all ain't listen to MJ, and now y'all believe them???" He also called out his mother-in-law, Kris Jenner—nicknaming her "Kris Jong-Un"—in his rant, tweeting: "Kriss and Kim put out a statement without my approval ... that's not what a wife should do."
Date: Dec. 11, 2020
What Happened: In October 2020, Kanye reportedly joined Kim's extravagant birthday party for just one day, gifting her a hologram of her late father, Rob Kardashian. One month later, Kim shared a photo of herself and her husband to celebrate the 10th anniversary of My Beautiful Dark Twisted Fantasy. In December, however, it was reported by multiple outlets that the pair were still together but "doing their own thing" and that "they spend a lot of time apart." A source told People that the couple "very much live separate lives."
Since purchasing a massive ranch in Wyoming in 2019, Kanye split his time between there and Los Angeles, where his family lives. "Kim has work and projects that are important to her, and Kanye has his," the source told the magazine at the time. "Their lives don't overlap much."
Reports surfaced that a divorce is "imminent"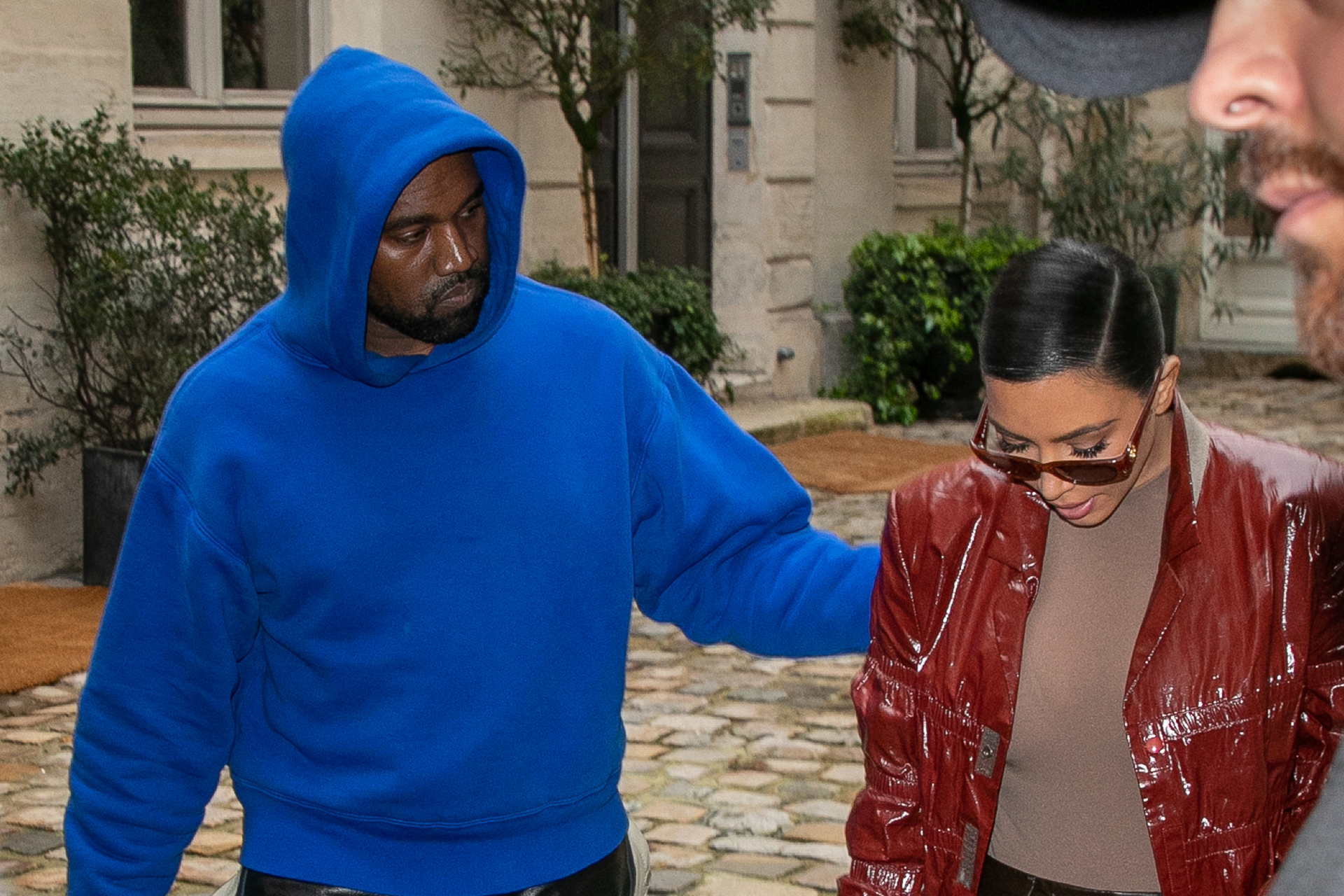 The pair was reportedly in marriage counseling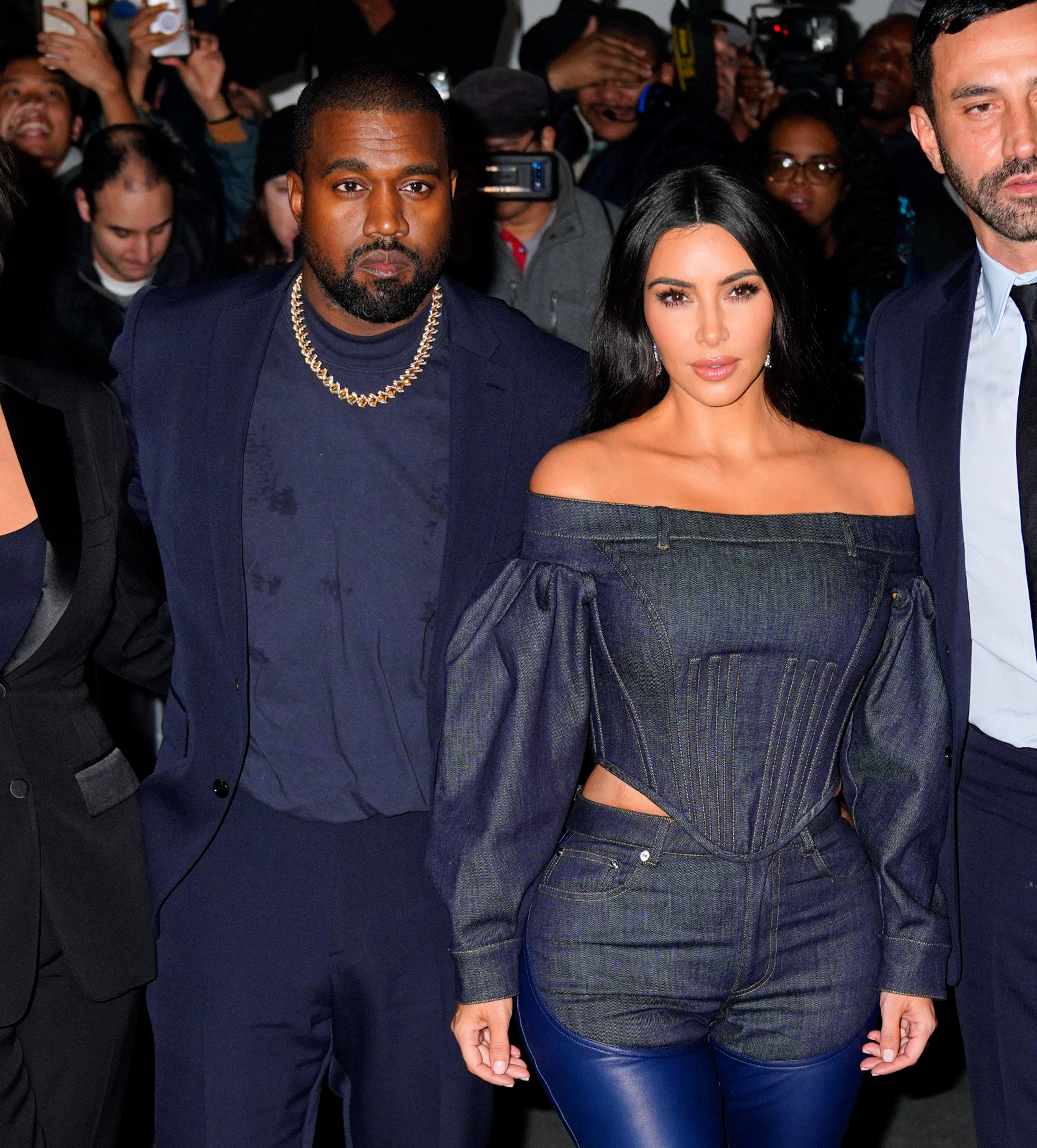 KimYe has reportedly given up on marriage counseling.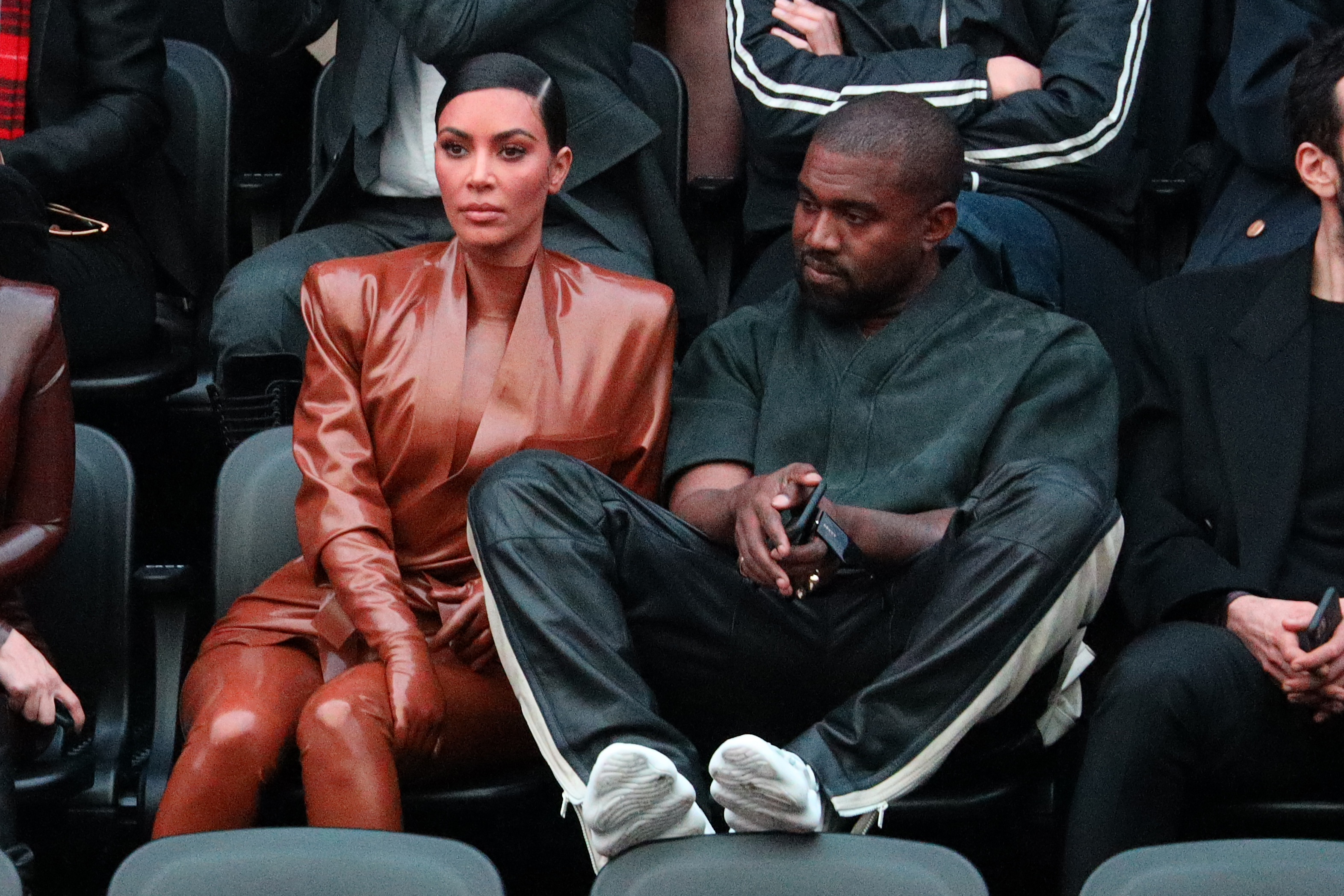 Kanye is reportedly "not doing well" amid the split.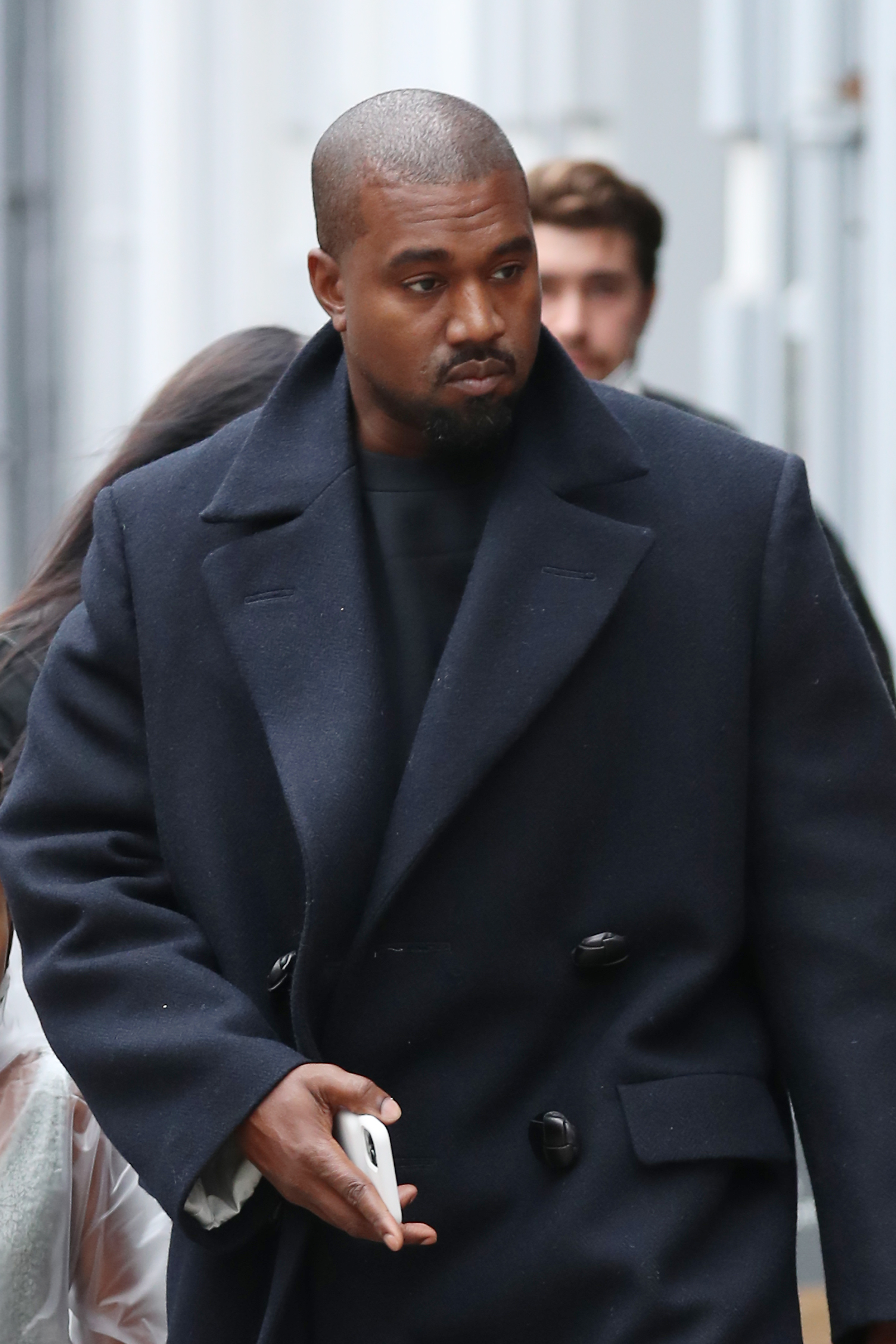 Kim Kardashian filed for divorce from Kanye West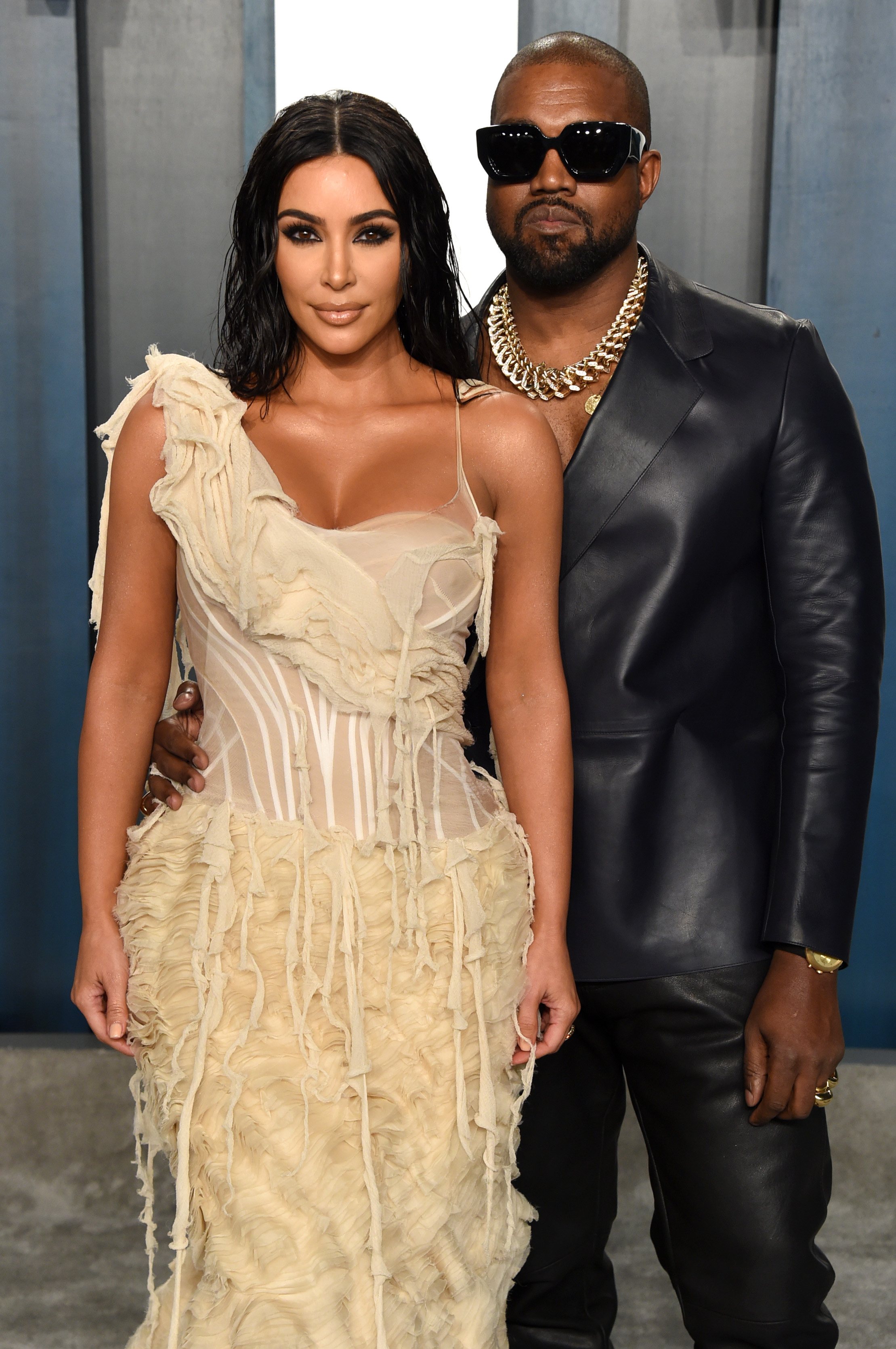 Kim is reportedly worried about Kanye's well-being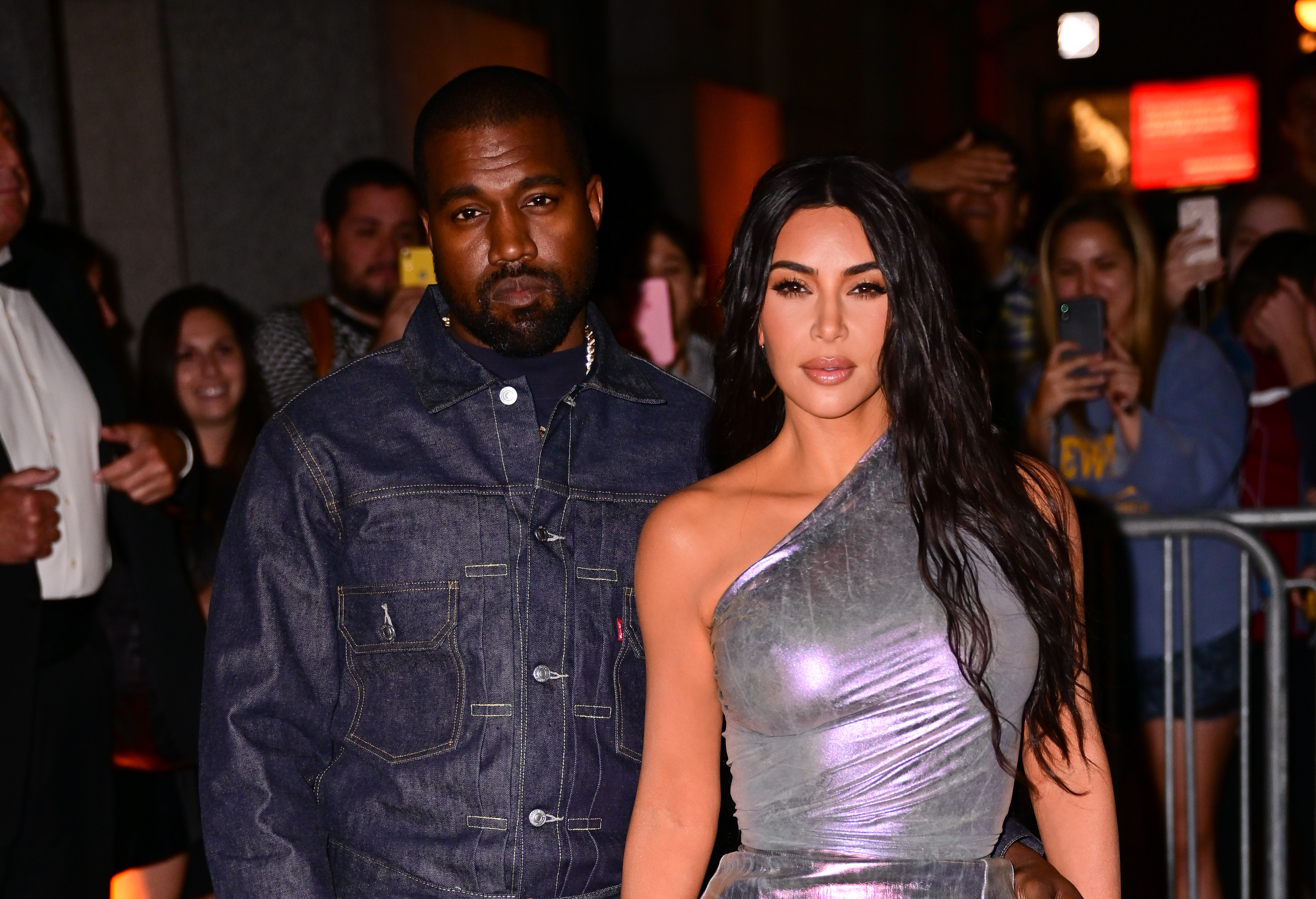 The rapper reportedly cut off communication from his ex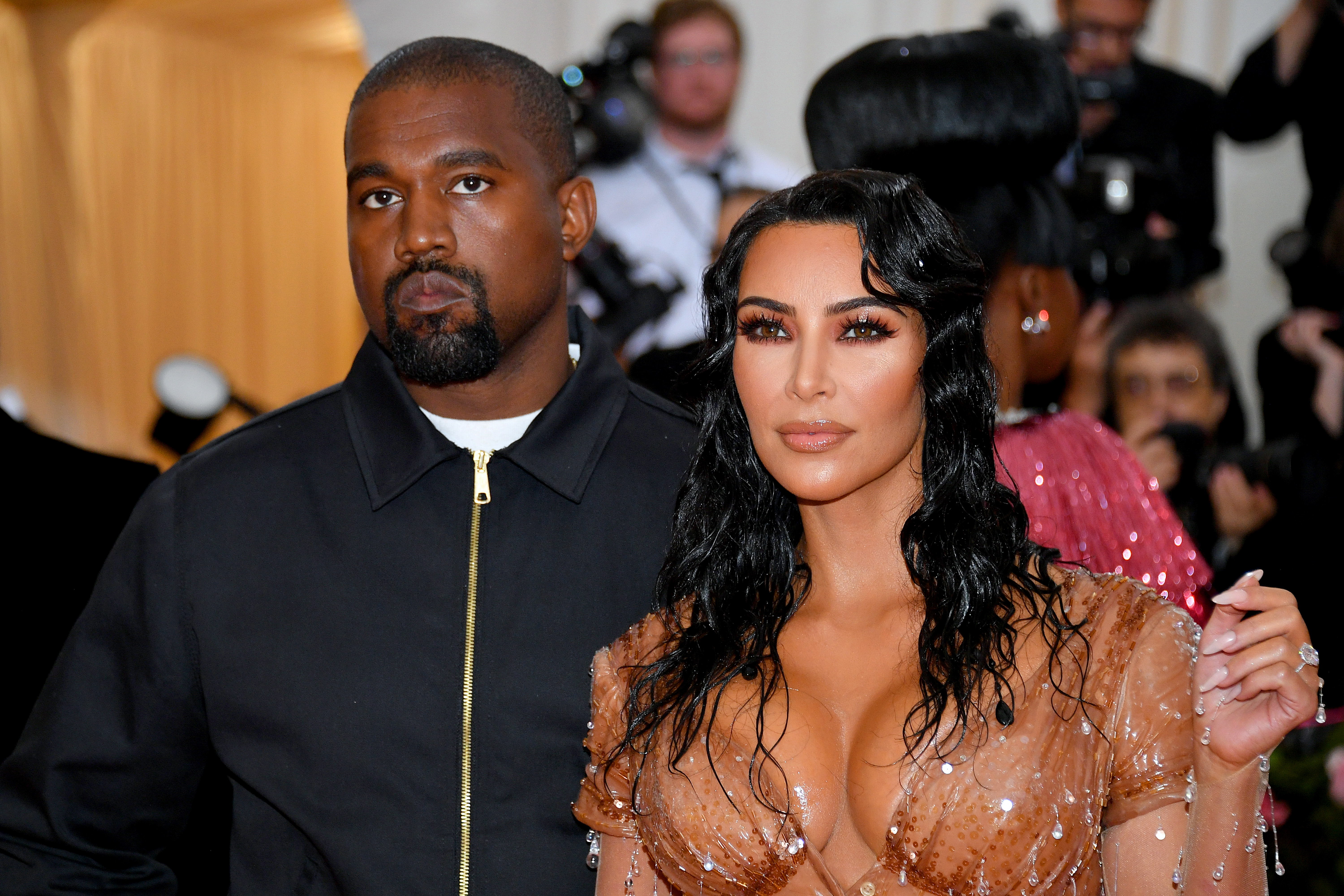 They are co-parenting their four children
Kris Jenner broke her silence on her daughter's divorce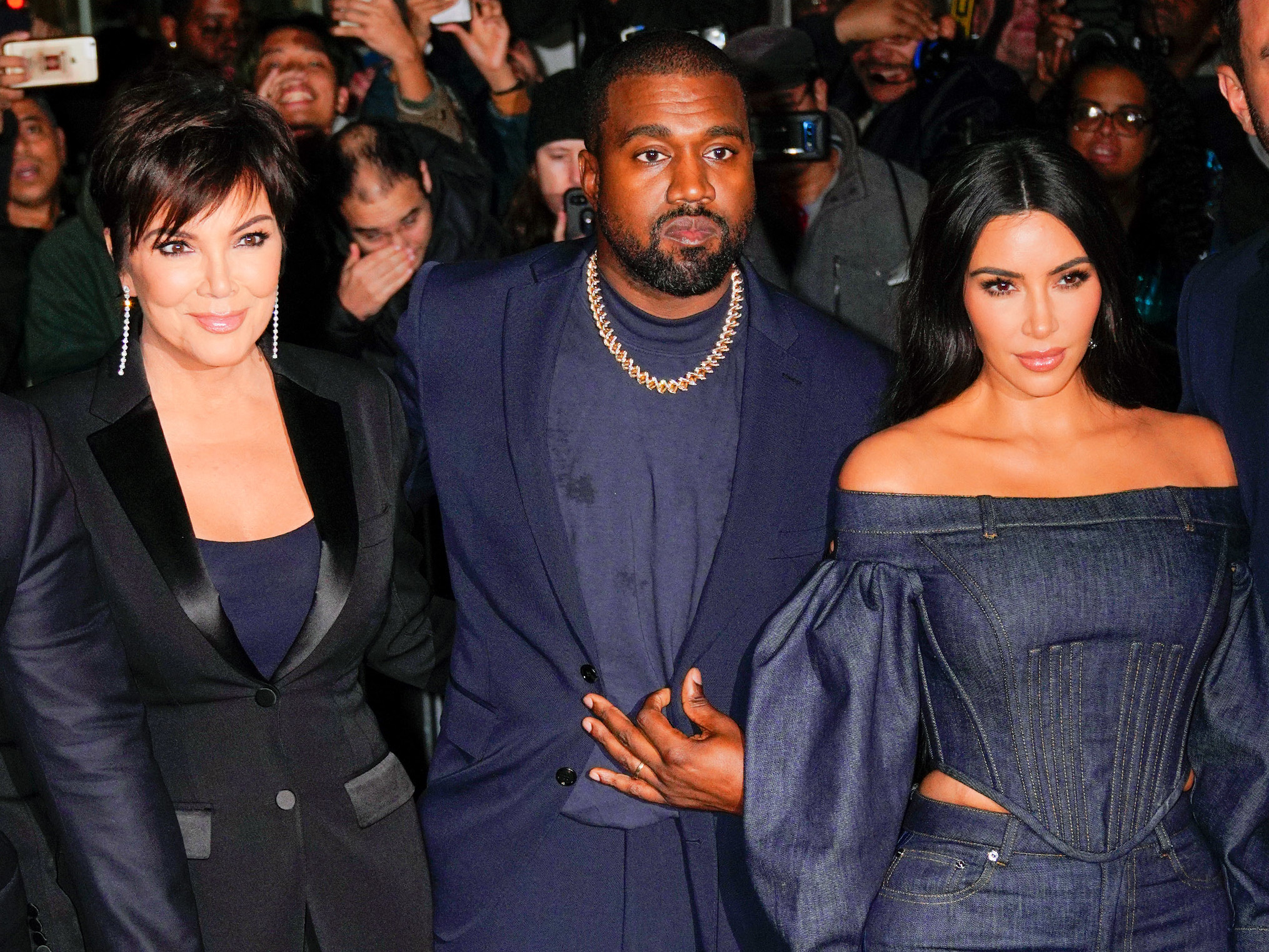 The Kardashian clan was filming the final season of their hit reality series Keeping Up With the Kardashians while Kim and Kanye were struggling with issues in their marriage. The beauty mogul made it a point to not speak openly about her issues with her husband on camera, but her family alluded to their struggles and how tough the whole situation was for Kim. She said she has always been respectful to Kanye by not sharing details of their private life on the show but did say they were "going through some things," and suggested that her husband's tweets revealed what was really going on between them.
The second episode of the 20th and final season of the E! show features scenes filmed in July when Kanye launched his campaign for president. In the rant, he referred to his wife and mother-in-law, Kris Jenner as "white supremacists" on Twitter. In one of scenes, Khloé Kardashian's best friend Malika Haqq brings up the topic of Kim possibly becoming the first lady, but Kim refuses to discuss the topic while filming the show. "It's no secret that everybody sees things in the media about my life with Kanye, but I've always been really respectful about not talking about issues that Kanye and I have," she said during a confessional. "You guys clearly see them on Twitter, but I'm still going to choose to not talk about them here."
Kim's family expressed their support for her decision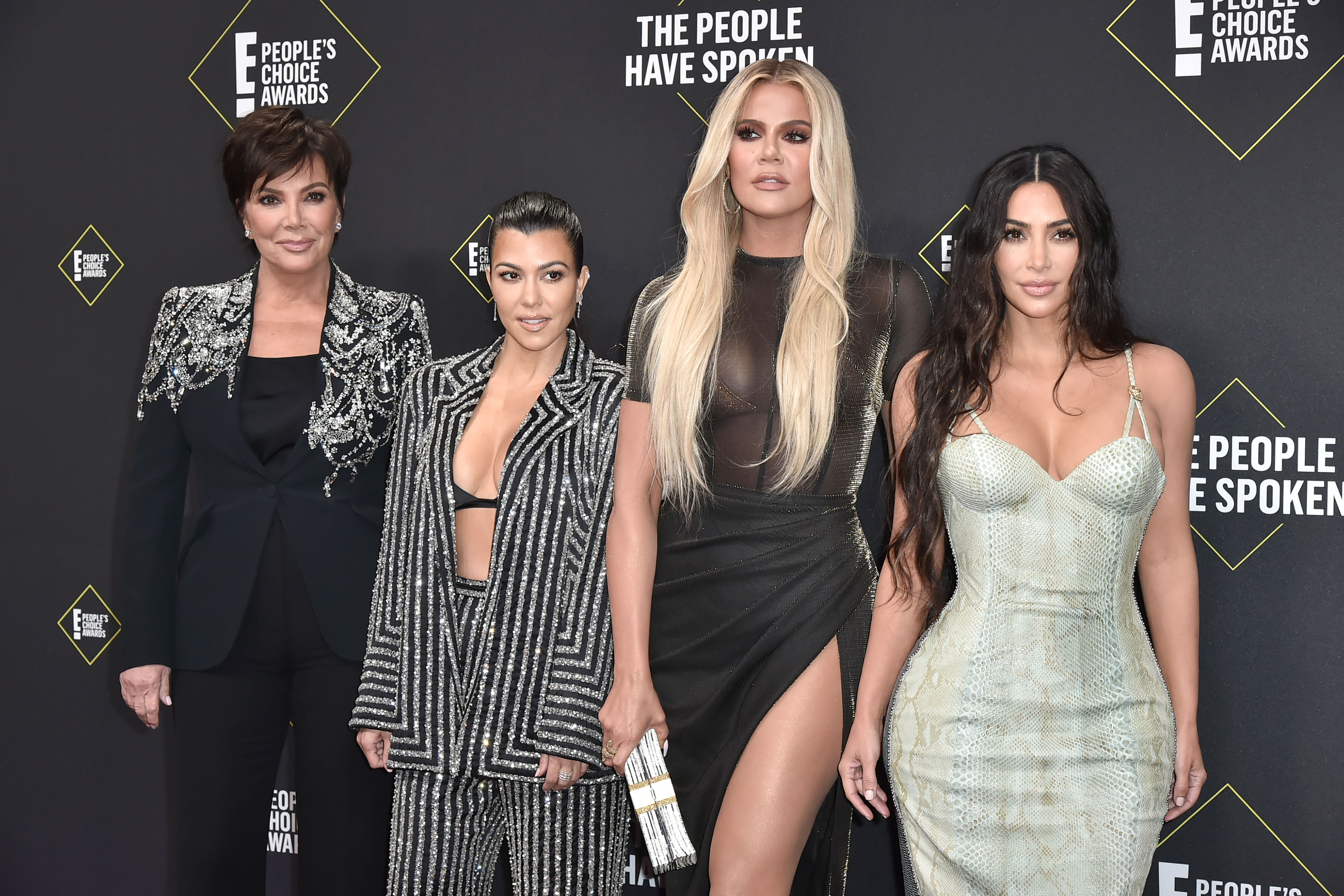 Kim won't be removing "West" from her last name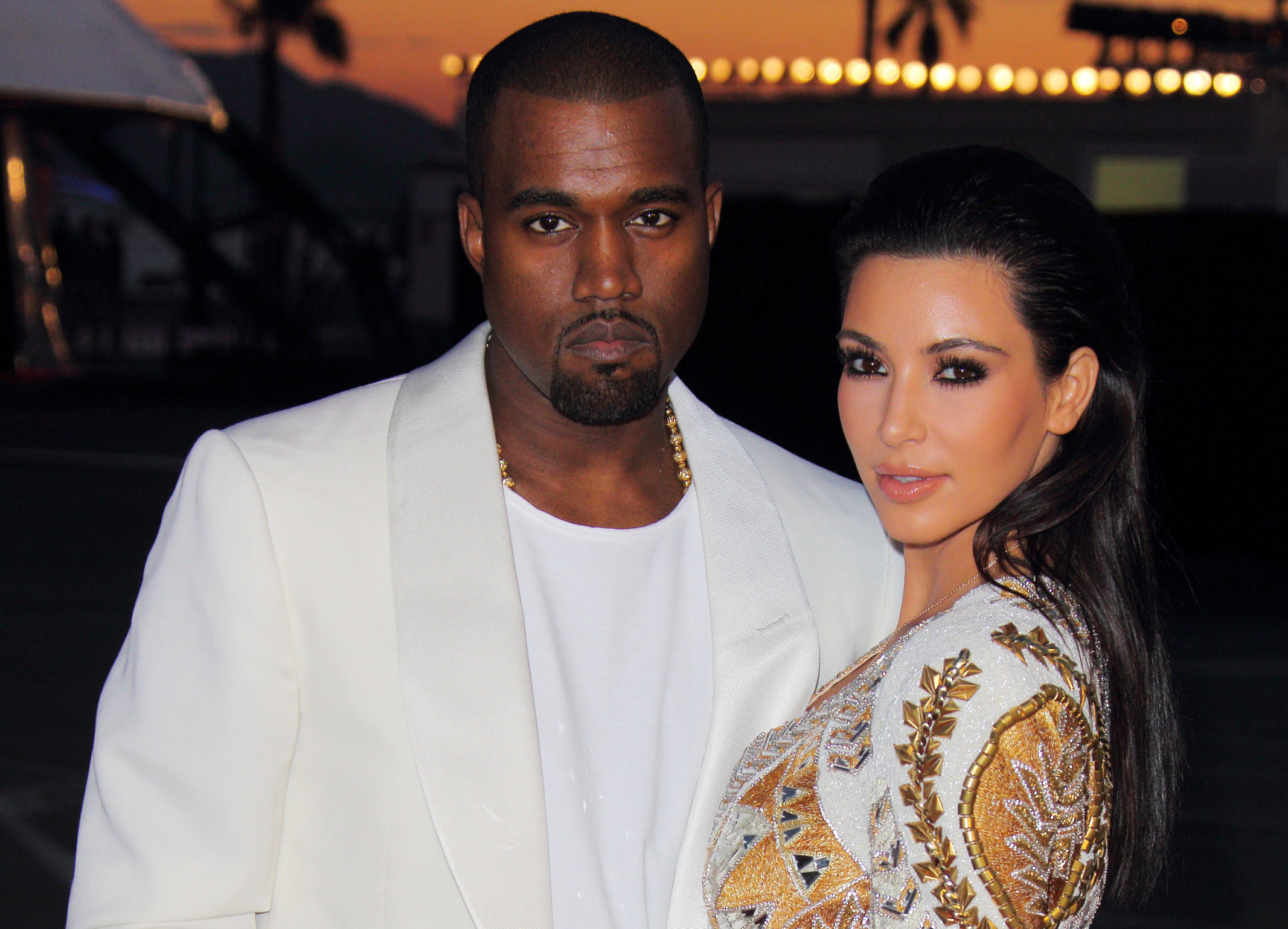 Date: Aug. 24

Court documents obtained by People revealed that the musician has applied to change his legal name from Kanye Omari West to his stage name and nickname "Ye," citing that his decision to drop the name was for "personal reasons."  The rapper had been toying with the idea of changing his name since the release of his album titled Ye. The documents were filed amid his ongoing divorce from Kim, but she has reportedly chosen not to remove his last name even after their divorce According to sources, Kim "will not eliminate West from her name or the names of her children." According to TMZ, sources close to the KKW Beauty founder said she believes "it's important for her to keep the same last name as her four children, and there are no plans to change North, Psalm, Chicago and Saint's last names, either."

Date: Aug. 26

Rumors of a possible KimYe reconciliation began swirling when Kim was spotted at various events supporting her husband's latest project Donda. Kim and their children were in attendance sitting in the audience at the rapper's album listening parties in Atlanta earlier this summer, and during the second event, he rapped: "Time and space is a luxury/But you came here to show that you still in love with me." The former couple was later spotted out to lunch together at Nobu in Malibu on Aug. 20, making that the first time they were spotted out together since she filed for divorce in February. The beauty mogul then participated in the third event that took place in Soldier Field stadium in Chicago on Aug. 26. Toward the end of the performance, West lit himself on fire as a faceless bride appeared on stage wearing a Balenciaga Haute couture wedding gown. The Grammy winner removed his mask for the first time in a while, revealing a big smile while the pair seemingly reenacted their wedding vows in front of a cheering crowd.
Kim's face remained covered until the pair walked out of the arena hand in hand together, but she seemed to confirm that she was the woman under the veil after she shared photos from the event two days later. 
Kim and Kanye are reportedly working on 'rebuilding' their relationship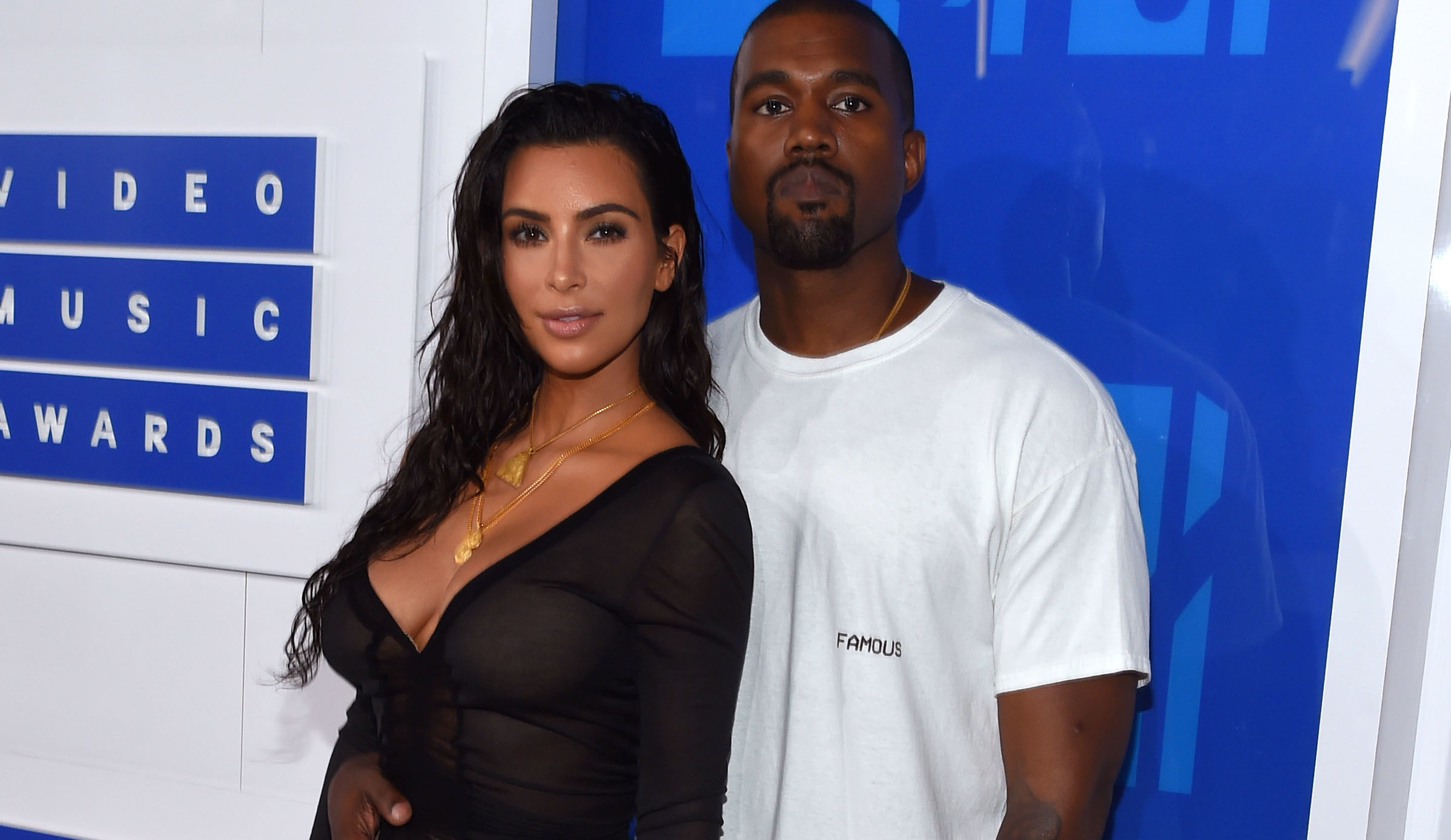 Kim talks about the divorce on 'SNL'
Date: Nov. 4
Everyone was anticipating that Kanye would address his divorce during his Drink Champs interview, which aired on Nov. 4. During his long conversation with hosts N.O.R.E. and DJ EFN, he talked about his seven-year marriage to Kim and shared some insight as to how their divorce proceedings are coming along. He brought up her Saturday Night Live appearance from Oct. 10, in which she suggested their divorce was finalized, but he made it clear that they were still legally married and said that he has yet to see divorce papers—despite reports that she is dating Pete Davidson after connecting with him during her stint as host of the sketch comedy show. "SNL making my wife say 'I divorced him' on TV because they just wanted to get that bar off, and I never have seen the papers," he said, adding that he was to get back with her. "We're not even divorced … [It's] no joke to me. My kids want their parents to stay together. I want their parents — I want us to be together."
Kanye expresses his desire to "get back home" and reconcile with Kim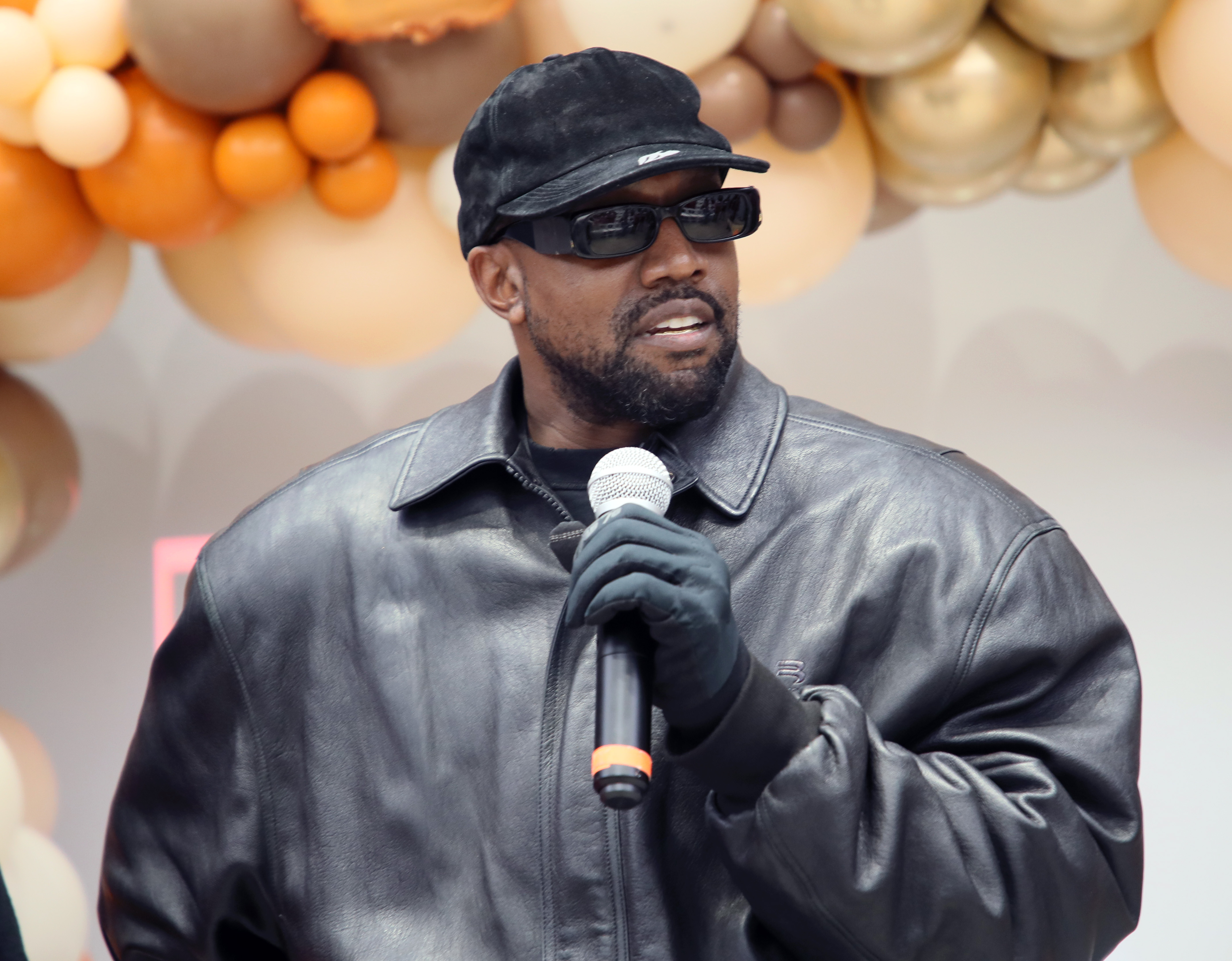 Date: Nov. 24
West attended the Los Angeles Mission's Annual Thanksgiving event at the Los Angeles Mission on Nov. 24 in California and spoke about his desire to be close to his family again and wanting to get back together with his wife. "The narrative that God wants is for you to see that everything can be redeemed. In all of these relationships, we've made mistakes. I've made mistakes. I publicly have done things that were not acceptable as a husband," he said. "I am the priest of my home. I have to be next to my children as much as possible. So when I'm out the house, I got a house right next to the house. I'm doing everything to be right next to the situation." The rapper said that their reconciling could serve as inspiration for families and couples going through the same thing.  "I need to be back at home. Why is that? If the enemy can separate KimYe, there's going to be millions of families that feel like that separation is OK," he added. "But when the Kingdom, when God, who has already won and is so, brings KimYe together, there's going to be millions of families that are going to be influenced to see that they can overcome the work of the separation, of trauma the devil has used to capitalize to keep people in misery while people step over homeless people to go to the Gucci store."
Soon after the speech started making the rounds on social media and making headlines, Kanye shared a TMZ article that quoted his desire to make things work between them. He shared the article saying that "God will bring them back together" to his Instagram Story and tagged Kim in the post. 
Date: Nov. 25
Kanye continued trying to right his wrongs by sharing a five-minute-long prayer to Instagram on Thanksgiving, addressing the hurt that he has caused his wife and their family through his decisions. "All I think about every day is how I get my family back together and how I heal the pain that I've caused," West said in the clip. "Religion. Self-righteous Christian behavior. When I got saved, it did not immediately make me a better person. It made a self-righteous Christian." He also opened up about how wearing the "Make America Great Again" hat affected his family and how Kim felt about it. "Good lord my wife did not like me wearing the red hat," he said in the lengthy video. "Being a good wife, she just wanted to protect me and our family. I made me and our family a target by not being aligned with Hollywood's political stance and that was hard for our marriage."
"Then I ran for president without proper preparation and no allies on either side. I embarrassed my wife in the way that I presented information about our family during the one and thank God only press conference," he added, referencing the speech he gave at a presidential rally where he revealed the couple considered getting an abortion when Kim became pregnant with their firstborn, North West. 
Date: Nov. 30
Kanye and Kim briefly reunited at the late Virgil Abloh's final Louis Vuitton show spring/summer 2022 collection in Miami on Nov. 30, just days after the designer died from a rare cancer that affected his heart. KimYe sat in the front row of the show alongside their eldest daughter, North, and the family even posed for photos together. Kim shared a heartfelt tribute for Abloh, who was her husband's longtime friend and collaborator, on Instagram, writing: "God doesn't make mistakes. I know that but I still can't help but ask why. Why Virgil?! Why him so soon? It's simply hard to understand why. I have a hard time understanding why so many pure souls were taken away so early," she captioned a post along with photos of them together. "Virgil- you were always so gentle, kind and calm. You somehow made time for everyone. We also talked about your superpower of calmness often. You always gave so much of yourself to the world because you wanted it to be doper. This one is hard to process. I can't even believe I am writing this."
Kim files to become legally single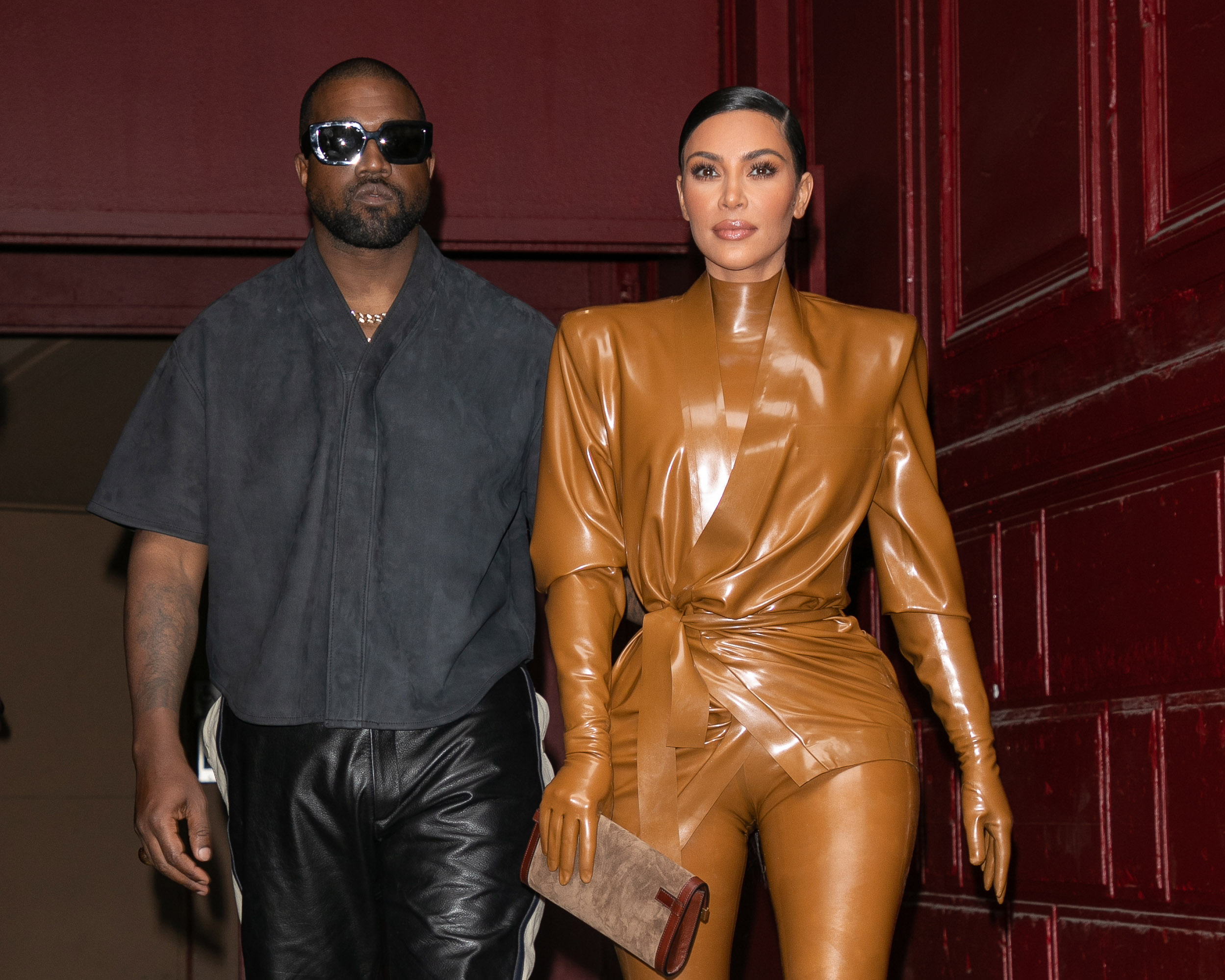 Kanye makes a public statement about daughter North's TikTok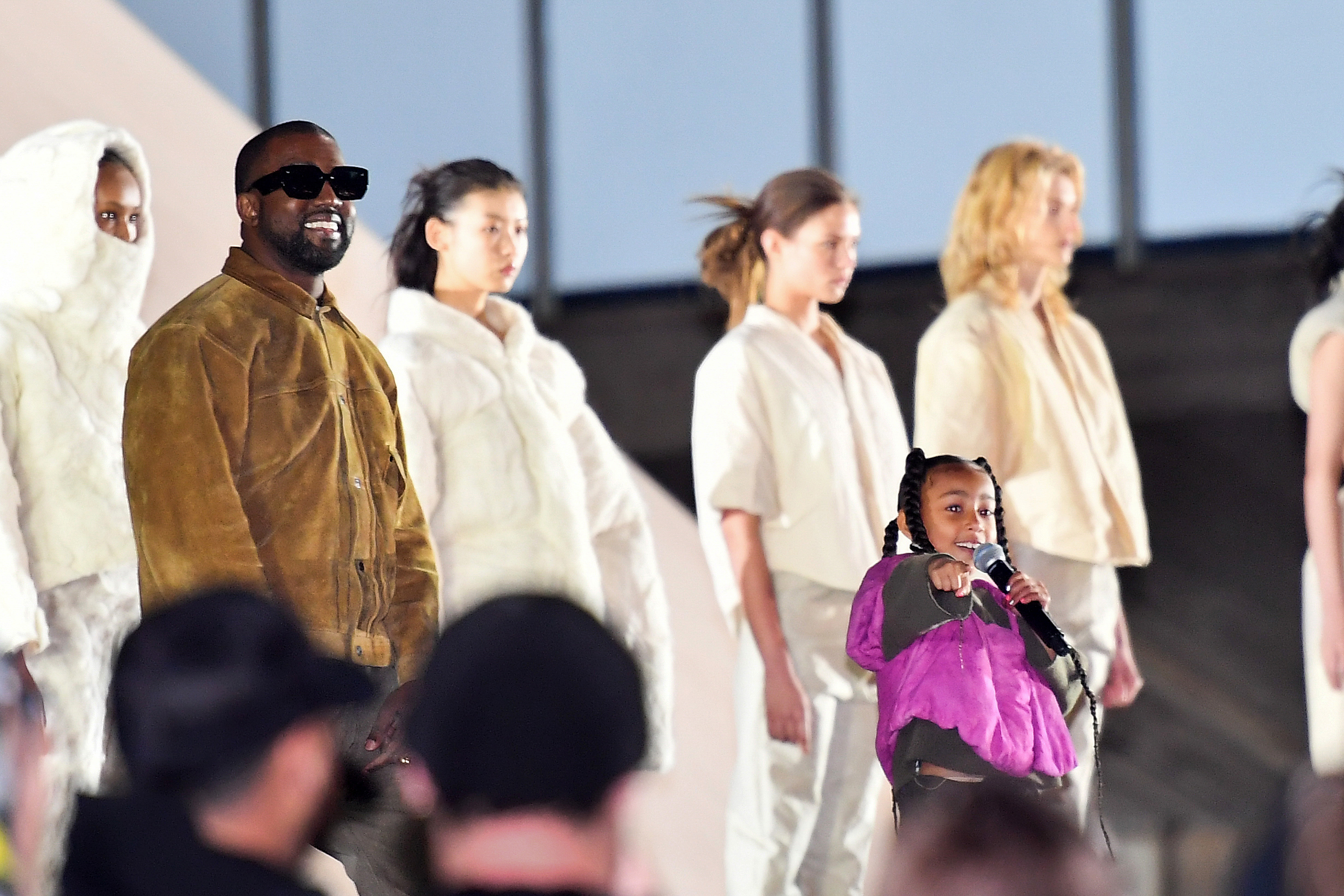 Date: Feb. 4
Less than a month after the rapper shared a video on Instagram expressing his frustration over not being invited to daughter Chicago's fourth birthday party, he made a public plea about his eldest daughter North being on TikTok. He shared a screengrab from one of her recent TikTok videos, and captioned the post: "Since this is my first divorce I need to know what I should do about my daughter being put on [TikTok] against my will?"
This comes after he said he was taking control of his own narrative amid the Chicago birthday situation. "I wasn't allowed to know where her party was, there's nothing legal that's saying that this is the kind of game that's being played," he said in a video in January. "This is the kind of thing that really has affected my health for the longest and I'm just not playing. I'm taking control of my narrative this year. I'm being the best father—the Ye version of a father—and I'm not finna let this happen."
Kim fired back with a statement regarding Kanye's "constant attacks" against her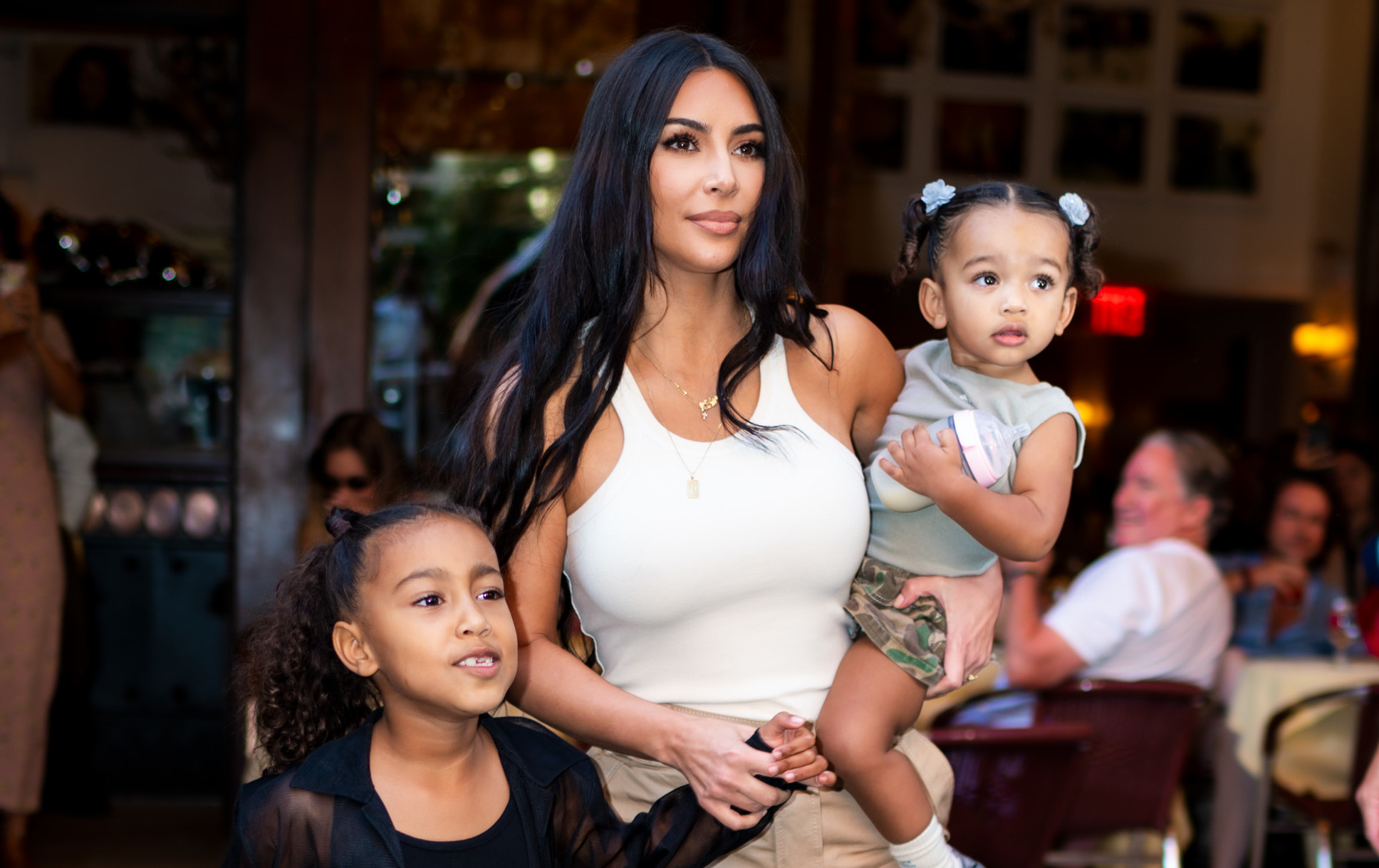 Date: Feb. 4
The beauty mogul wasted no time before issuing a public statement in regards to her ex's Instagram post, saying that his "constant attacks on me in interviews and on social media" are "actually more hurtful" than North being on TikTok. "As the parent who is the main provider and caregiver for our children, I am doing my best to protect our daughter while also allowing her to express her creativity in the medium that she wishes with adult supervision—because it brings her happiness," Kardashian shared on her Instagram Story.  "Divorce is difficult enough on our children and Kanye's obsession with trying to control and manipulate our situation so negatively and publicly is only causing further pain for all."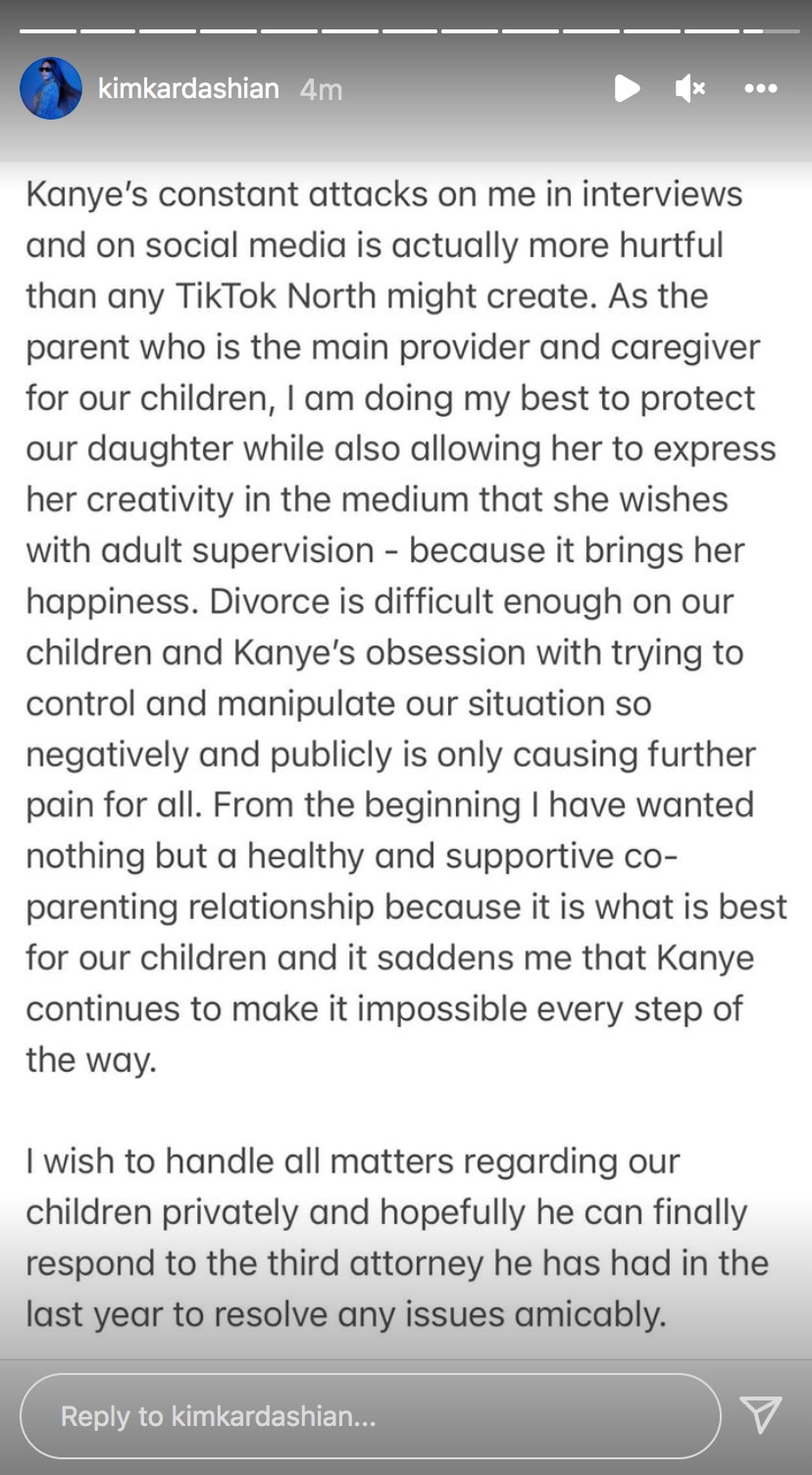 She added: "From the beginning, I have wanted nothing but a healthy and supportive co-parenting relationship because it is what is best for our children and it saddens me that Kanye continues to make it impossible every step of the way. I wish to handle all matters regarding our children privately and hopefully he can finally respond to the third attorney he has had in the last year to resolve any issues amicably."
Kanye responded to the statement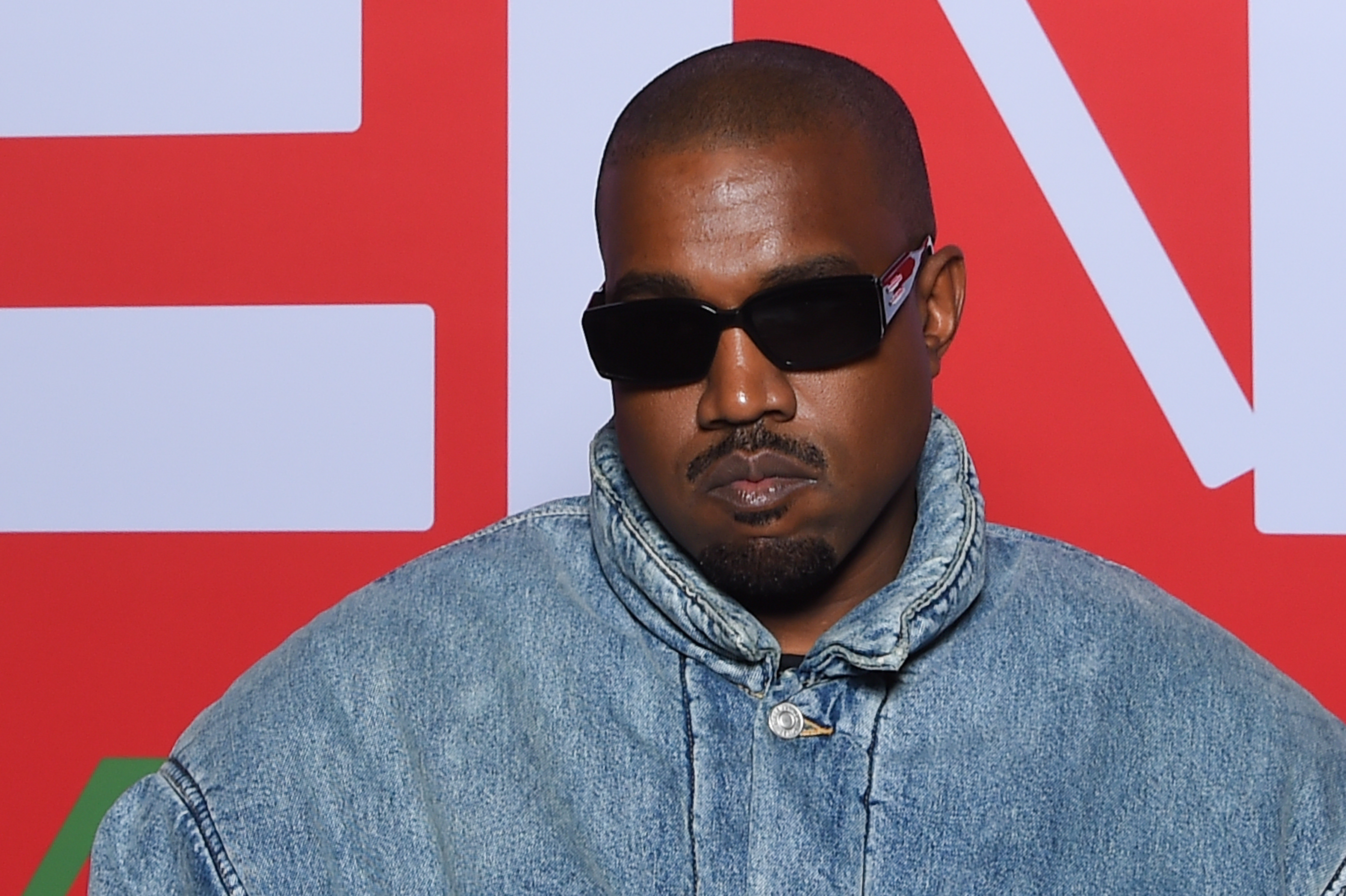 Kim and Kanye settle their divorce, Ye ordered to pay $200K a month