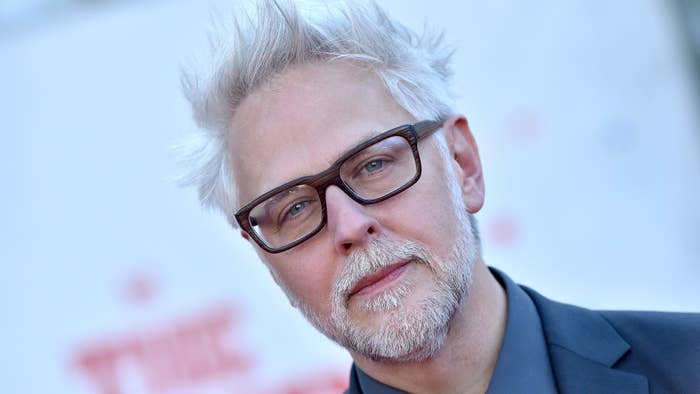 James Gunn, the mind behind the Guardians of the Galaxy film franchise, The Suicide Squad reboot, and the Peacemaker series, believes the upcoming Guardians of the Galaxy Holiday Special is "the greatest thing I've ever done in my life."  
"The 'Holiday Special' is the greatest thing I've ever done in my life," Gunn told Radio Times. "It's totally ridiculous, and every day we can't believe that we're making it. We all completely love it. It is unlike anything that anyone's ever seen before. I can't wait for people to see it. And it's out pretty soon. You know, it's out this Christmas." 
Gunn later took to Twitter to clarify that while he did make this statement, he tends to believe that the project he's currently working is "the best thing I've ever done."
Similar to the aforementioned projects, Gunn wrote and directed the Guardians of the Galaxy Holiday Special, which appears to be a callback to 1978's The Star Wars Holiday Special, featuring almost everyone from A New Hope reprising their roles. According to IndieWire, Gunn has been pushing for the special for years, but it wasn't until the arrival of Disney+ that Marvel Studios president Kevin Feige decided to greenlight his idea. 
Gunn is currently working on Guardians of the Galaxy Vol. 3, which he revealed would be the last time we see this cast together. "It's big; it's so, so big and dark, and different from what people might be expecting it to be," he said in an interview with Deadline, adding, "I just want to be true to the characters, the story and give people the wrap-up that they deserve for the story. That's always a little bit scary; I'm doing my best." 
Once Vol. 3 wraps up, the seemingly always busy Gunn will likely transition over Season 2 of Peacemaker, which got renewed in February.