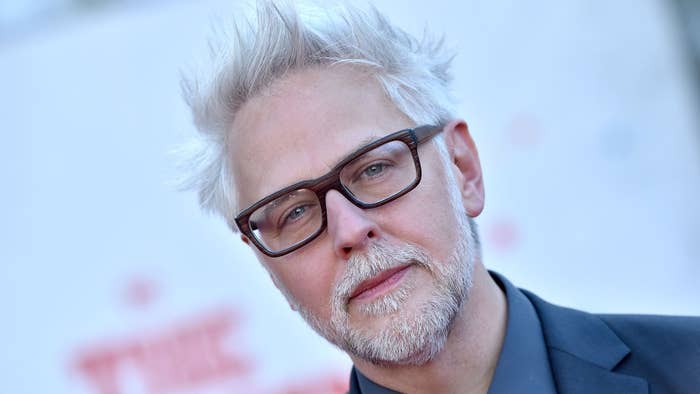 We're in the endgame now.
In a new interview with Deadline, Guardians of the Galaxy Vol. 3 director James Gunn revealed that the third installment in the MCU trilogy would be "the last time" audiences see this iteration of the Guardians together.
"This is the end for us, the last time people will see this team of Guardians," Gunn said during the outlet's Hero Nation podcast. He also gave more details about Vol. 3, saying it's "different" from previous installments.
"It's big; it's so, so big and dark, and different from what people might be expecting it to be," the director said, adding, "I just want to be true to the characters, the story and give people the wrap-up that they deserve for the story. That's always a little bit scary; I'm doing my best."
Gunn said back in April, 2020 that he had no plans on making any more Guardians movies after Vol. 3. The third installment will see the return of Chris Pratt, Zoe Saldana, and Dave Bautista, as well as the addition of Will Poulter, who'll be taking on the role of Adam Warlock in the upcoming film. Guardians of the Galaxy Vol. 3 has yet to receive an official release date.
Aside from working with Marvel, Gunn is also building out the DC universe, most recently with his new HBO Max show Peacemaker starring John Cena, which is a spin-off of his DCEU film The Suicide Squad. While on the podcast, Gunn also revealed that he's also working on another Suicide Squad spin-off series, but didn't reveal which character it will center on.
"We're working on something else now, another TV show that's connected to that universe," Gunn said. "I can't quite say."
Listen to James Gunn's entire interview on the Hero Nation podcast below.