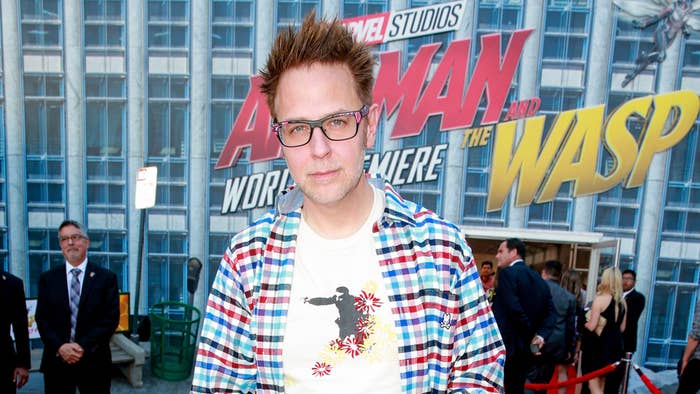 James Gunn was catapulted into the mainstream with Guardians of the Galaxy, but it would appear his time with the franchise is coming to an end. The director and writer is set to start production of the third Guardians movie once his DC entry The Suicide Squad hits theaters, and now he has indicated he's not interested in doing a fourth.
During a Q&A on his Instagram Stories, Gunn answered fan questions about the future of the franchise. "GOTG3 on its way, chances of a GOTG4??? You said you wouldn't do a GOTG2," one fan asked.
"I absolutely never said I wouldn't do a Vol. 2, as I planned to do a trilogy from the beginning if the first one worked," the 53-year-old replied. "I have no plans to do a 4th."
By the time Guardians of the Galaxy Vol. 3 debuts, Gunn will have worked on the franchise for the better part of a decade. He signed on to direct the first film back in 2012, and as of right now Vol. 3 doesn't have a tentative release date on account of Gunn's temporary removal from the project. It is suspected, however, that Disney is aiming for a 2022 release date at the earliest. With all the delays on account of the coronavirus pandemic, that could change.
Gunn's The Suicide Squad, is currently scheduled to hit theaters on Aug. 6, 2021. It remains to be seen if Gunn will continue to direct blockbuster-scale superhero films or if he will return to the more explicit and dark material he built his name on. His debut as a director was 2006's Slither, a horror comedy inspired by b-movies. He followed it up with 2010's Super, a superhero black comedy starring Rainn Wilson and Ellen Page. Needless to say, his Marvel movies have been considerably lighter in tone.